Due to the development of Internet purchasing platforms, people are turning away from brick-and-mortar stores and online shopping. eCommerce will generate more than $6.5 trillion in sales by 2023, accounting for 22% of all global retail sales. If you want to increase sales and reduce costs, selling on one of the top eCommerce sites in the world will be a brilliant idea. Sellers can reach more customers in both domestic and foreign markets. So, what is the best online shopping platform that merchants should invest in? 
Let's find out the top 10 eCommerce sites in the world in this article!
Top 10 eCommerce sites in the world:
1. Amazon
Established: 1994
Headquarter: Seattle, Washington, USA
Monthly unique visitors: 524.47 million visits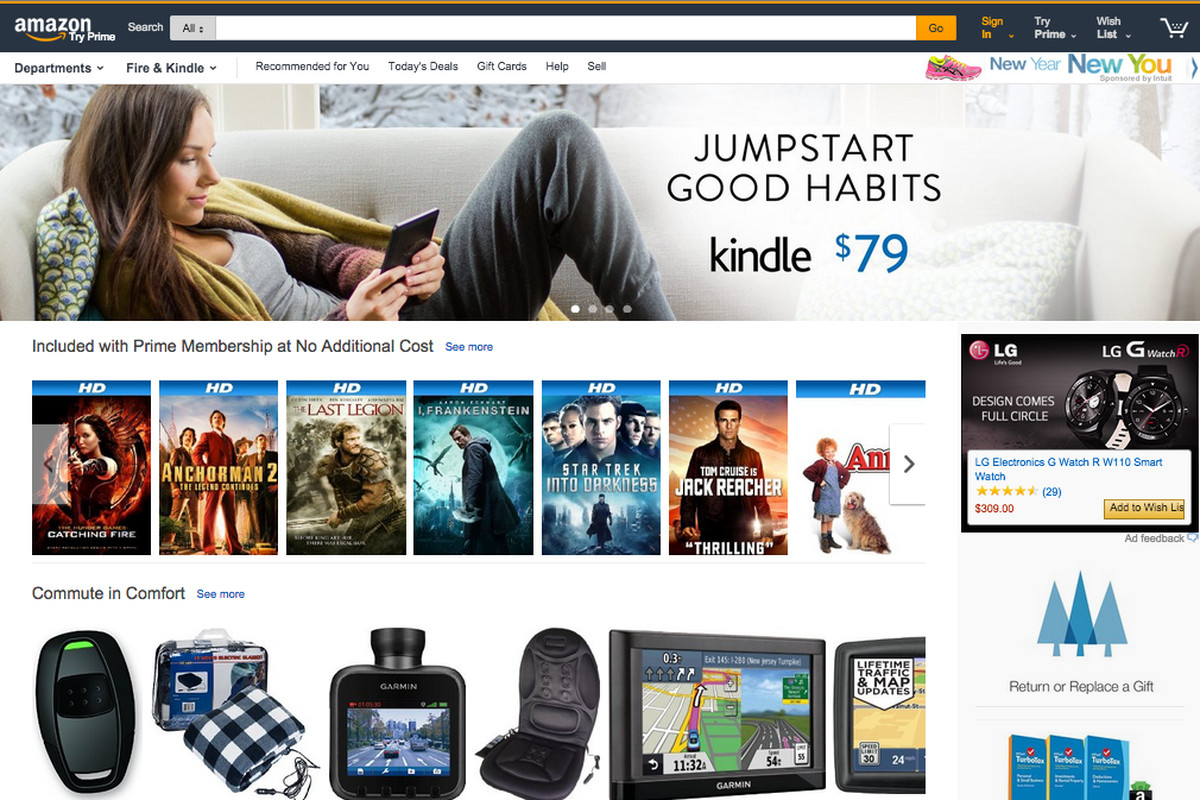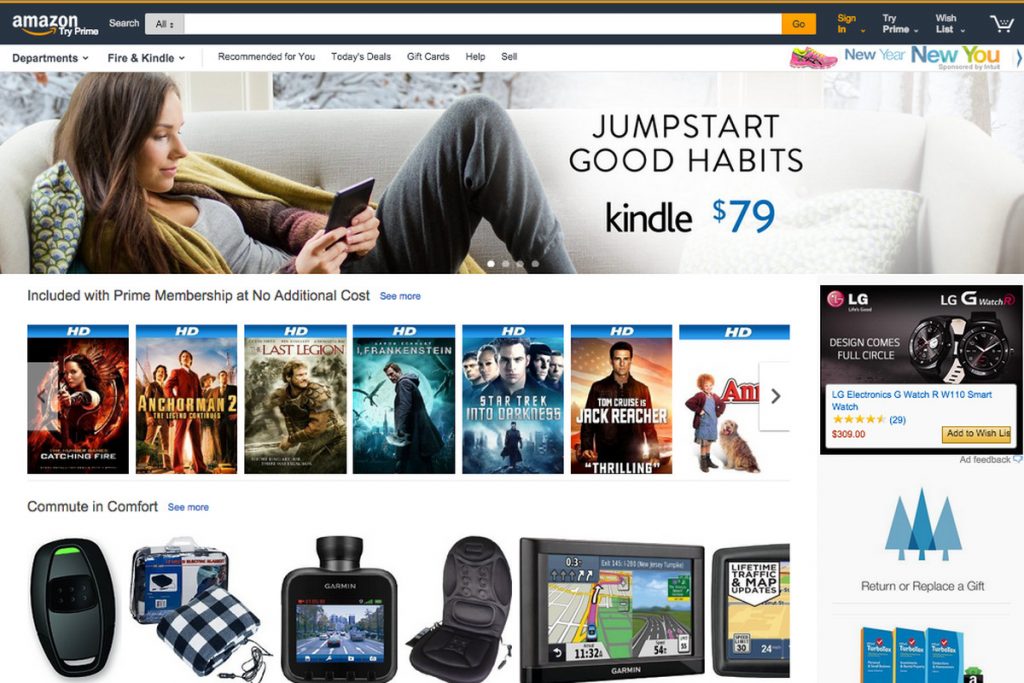 Amazon is one of America's Big Five corporations, as well as one of the most valuable brands. Millions of customers have clearly made Amazon one of the top 10 eCommerce websites in the world due to its convenience and diversity. Books, music, technology, and clothes are among the things sold by the firm. Amazon also provides a number of other services, such as cloud computing and internet streaming.
It has six main business models that merchants can use to sell products on the platform: Private label, wholesale, retail arbitrage, online arbitrage, drop-shipping, and handmade. Besides, the corporation makes money through marketing services in addition to its primary operation. This platform provides hundreds of various product categories uploaded by retailers to customers. It also allows third-party sales on its websites.
2. eBay
Established: 1995
Headquarter: Bay Area, San Francisco, USA
Monthly unique visitors: 819.46 million visits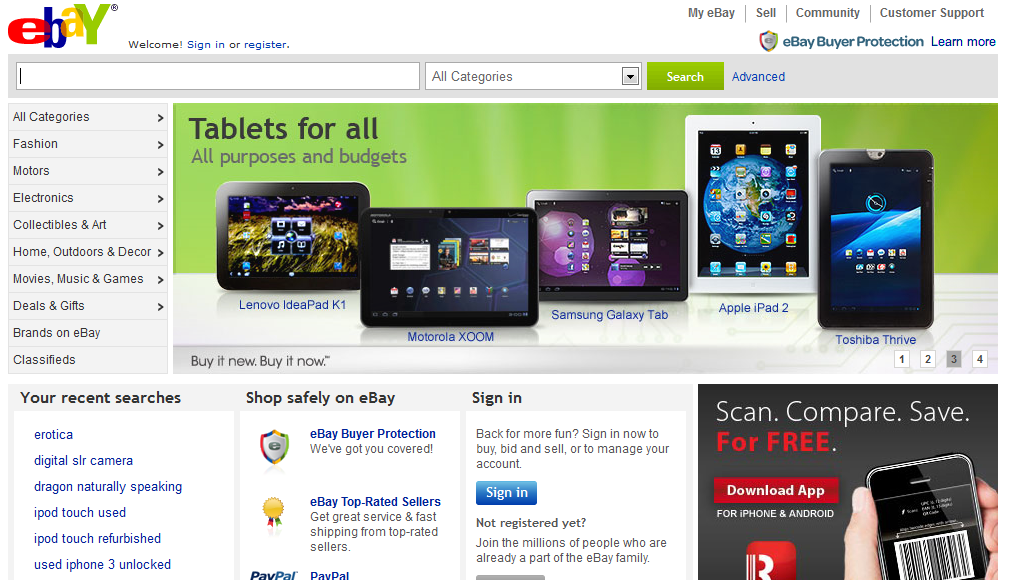 eBay is a popular online shopping platform that is one of the top eCommerce sites in the world. Buyers can use the site for free, but sellers must pay to post their things with a limited number of free auctions and to sell them.
eBay is a consumer-to-consumer (C2C) and business-to-consumer (B2C) online marketplace where consumers can buy and sell a wide range of products and services. It is one of the largest worldwide online markets, with over 900 million active members. There are six business models for eBay merchants, including reselling, dropshipping, retail arbitrage, liquidation or surplus, wholesaling, and deep niche. 
3. Alibaba
Established: 1999
Headquarter: Hangzhou, China
Monthly unique visitors: 601.45 million visits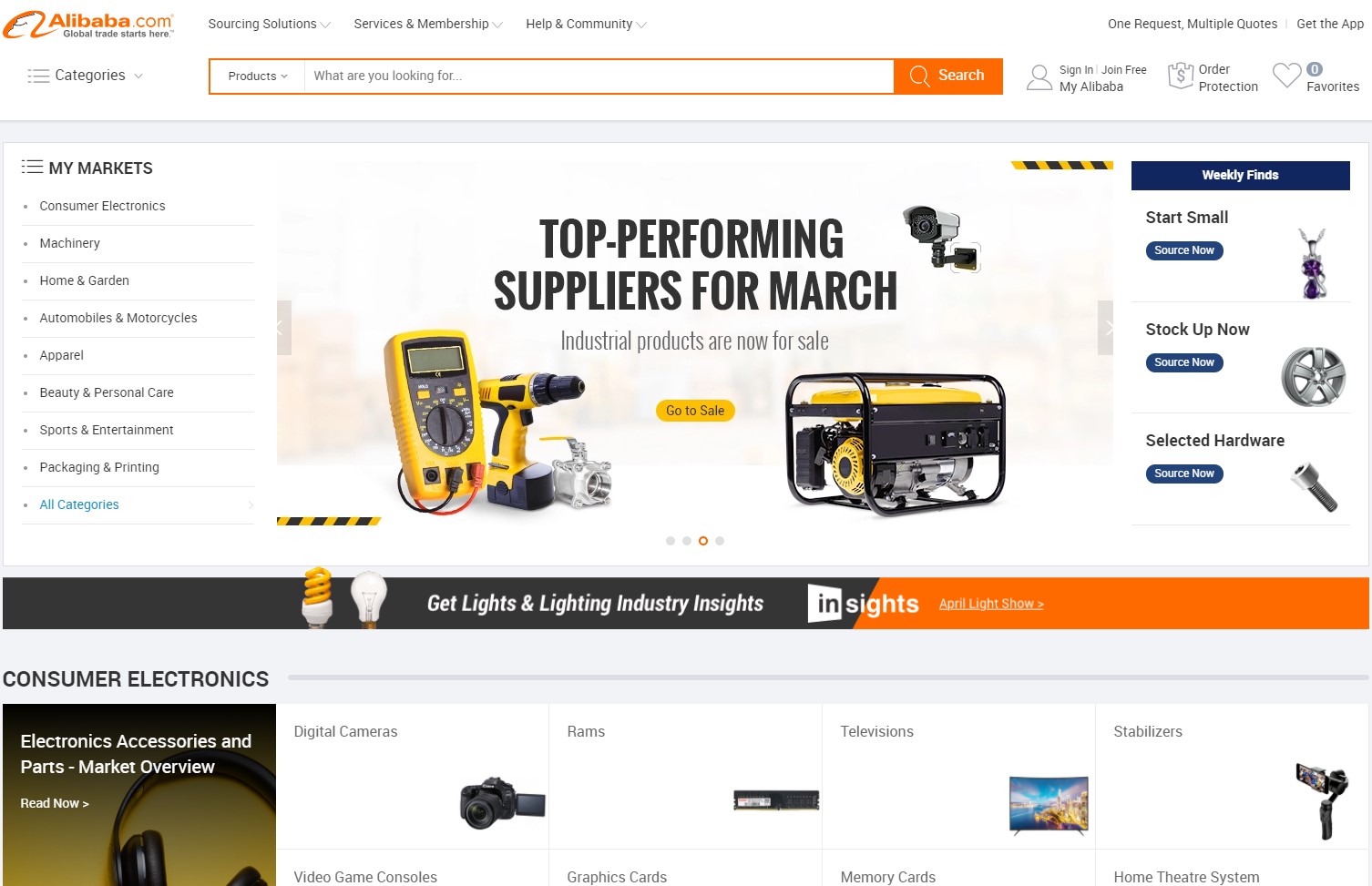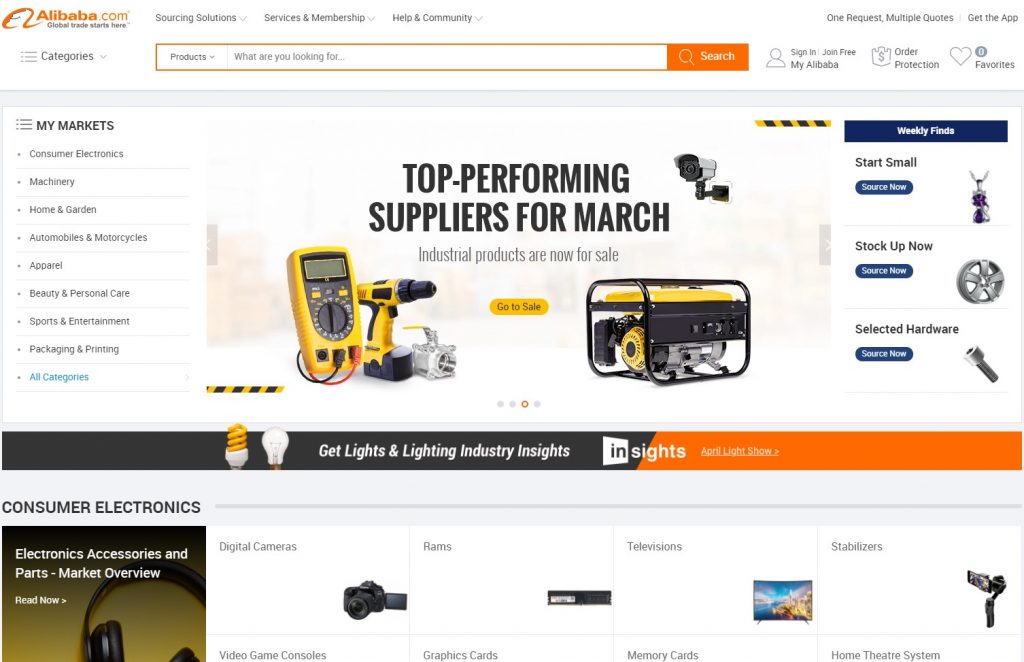 Alibaba is a worldwide eCommerce organization and retail platform that operates in both the business-to-business (B2B) and business-to-consumer (B2C) markets. Exporters from China and other nations may connect with customers from over 200 countries through the platform. Trade agencies, wholesalers, merchants, manufacturers, and SMEs involved in the import and export sector are common purchasers. Merchants can sell various items such as books, jewelry, gadgets, apparel, food, and more on this platform.
Besides, custom clearance, VAT refund, trade financing, and logistic services are among the organization's various import/export supply chain services. Sellers can post their items for free on the website. They also have the option to pay for additional services such as increased site exposure and limitless product listings. Due to its convenience, good policy, and diverse products, Alibaba is considered one of the top 10 eCommerce sites in the world. More than that, although there are a lot of differences between B2C and B2B eCommerce, Amazon has done a great job at balancing them.
4. AliExpress
Established: 2009
Headquarter: Hangzhou, China
Monthly unique visitors: 510.93 million visits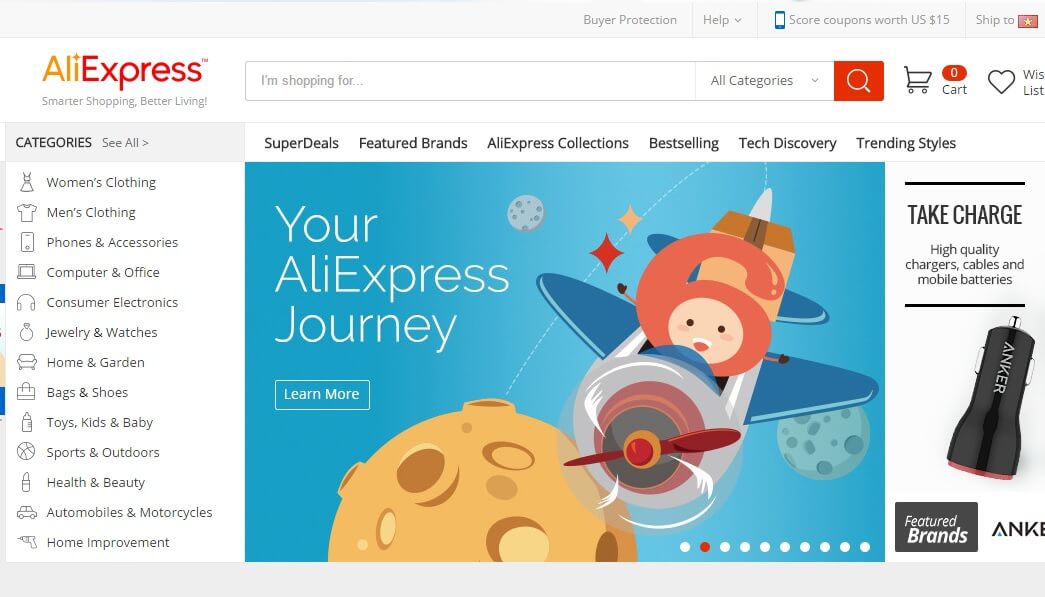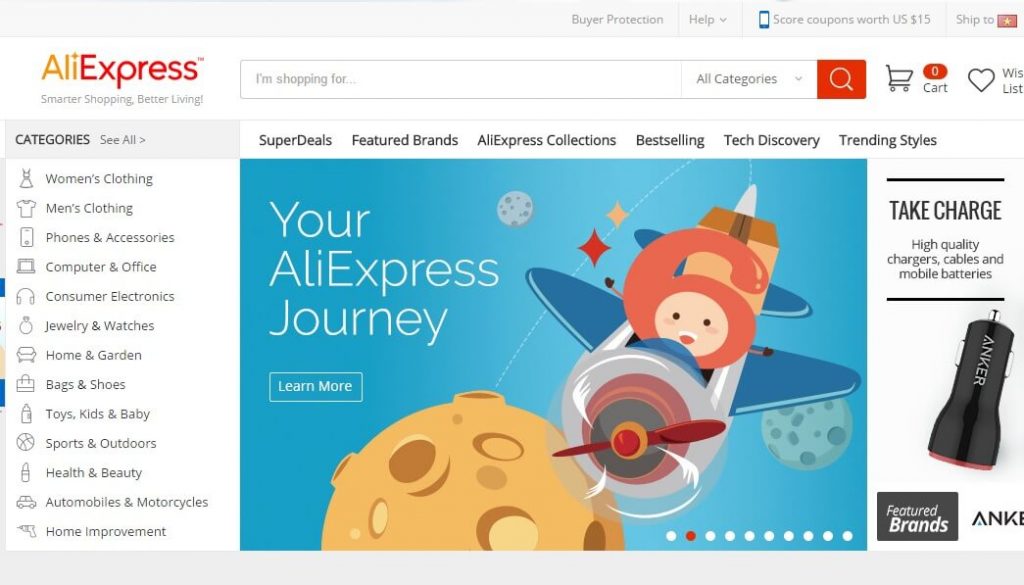 AliExpress is a shopping online platform in the eCommerce ecosystem of the Alibaba group. Consumers from all around the world may buy directly from manufacturers and distributors in China through this global retail platform. AliExpress mainly focuses on international merchants and allows customers from countries such as Russia, the United States, Spain, Brazil, France, and the United Kingdom to shop directly from Chinese enterprises. Thanks to a huge number of visitors, AliExpress is always on the list of the top 10 eCommerce sites in the world.
Like Alibaba's other eCommerce sites, this platform earns money by collecting commissions based on the transaction value of products sold. The fee varies between 5% and 8% of the transaction amount. Aliexpress, on the other hand, charges a one-time cost of $1500 plus a store fee to launch or update a business on the platform.
5. Walmart
Established: 1994
Headquarter: Bentonville, Arkansas
Monthly unique visitors: 617.19 million visits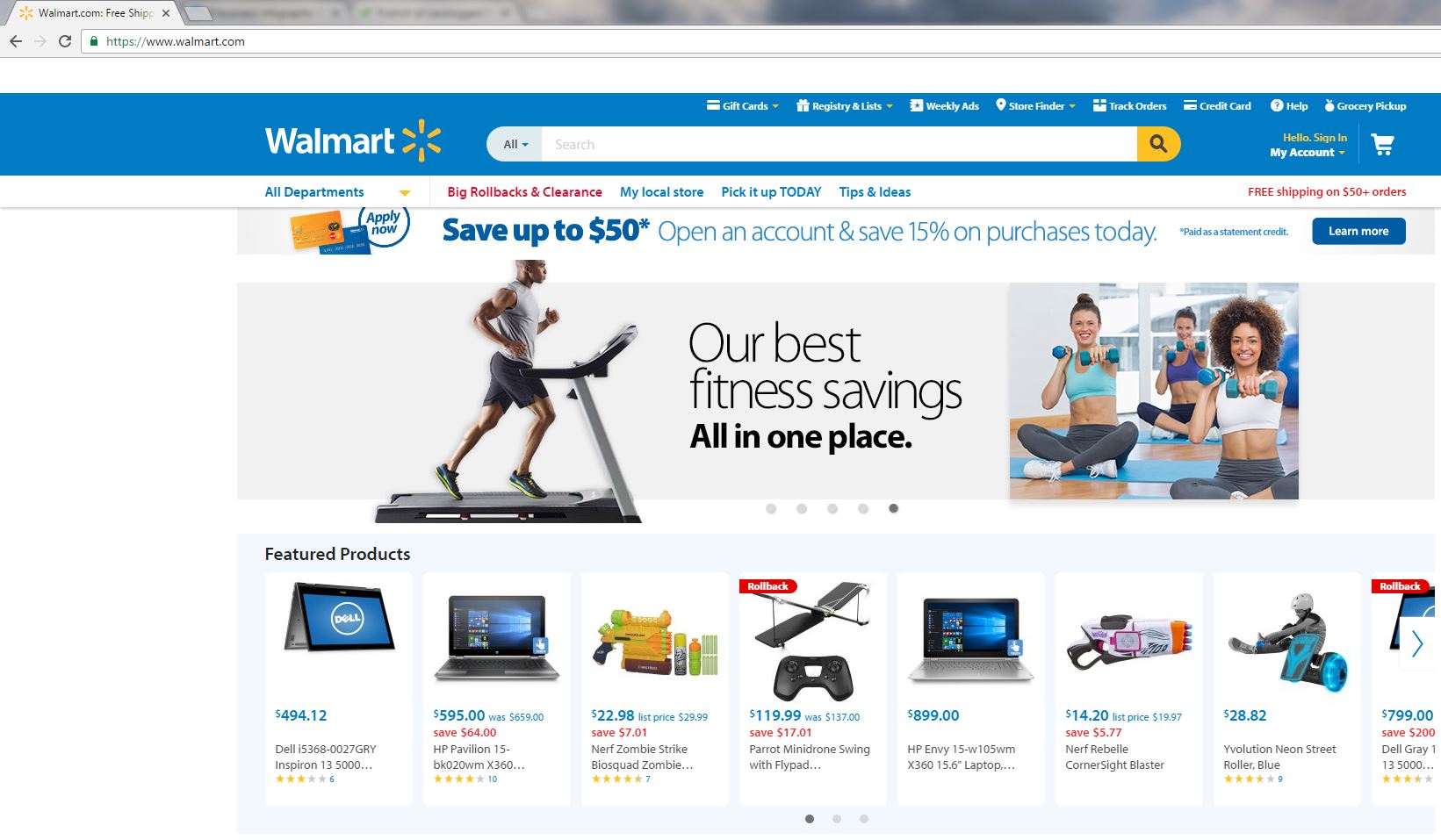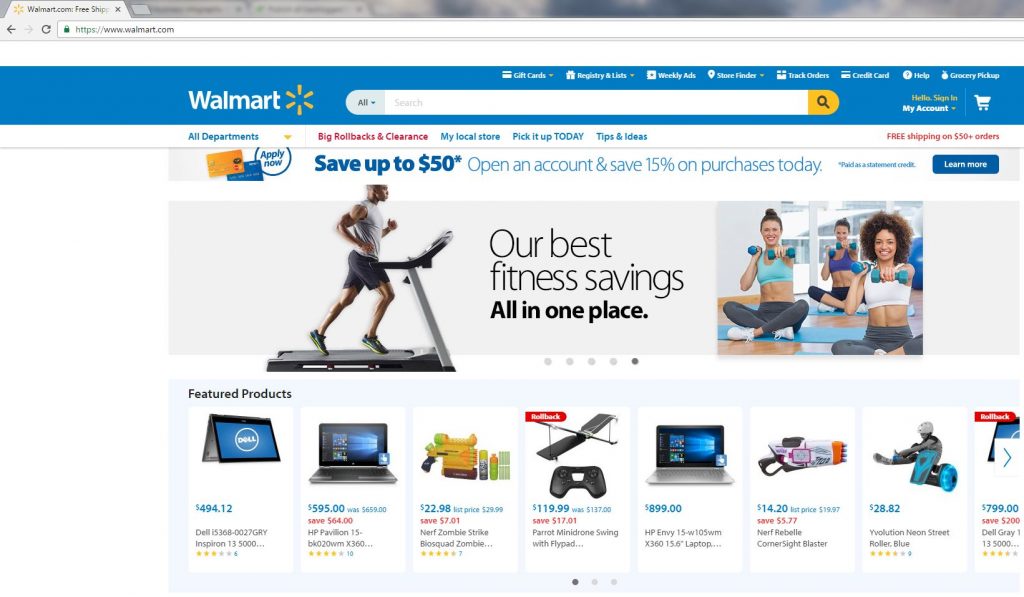 Walmart is a global retail firm headquartered in the United States that owns and manages a chain of hypermarkets, cheap department stores, and grocery shops. Books, music, gadgets, and fashion are among the products for sale on the website. Walmart.com also offers cloud computing and internet streaming, among other things.
6. Etsy
Established: 2005
Headquarter: Brooklyn, New York, USA
Monthly unique visitors: 450.35 million visits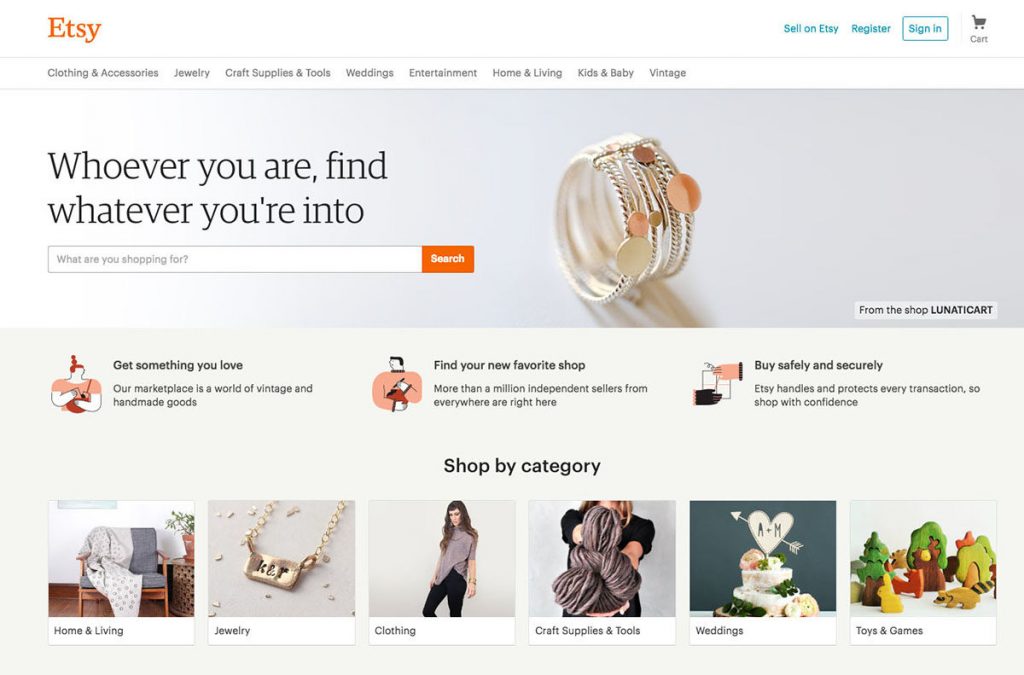 Etsy is a famous American website with an international reach. The merchants mainly sell handmade or vintage products and craft supplies. This platform requires sellers an amount of listing fee, but the fee can be as low as only $0.2/product. Besides, they need to pay a commission for every sale.
Etsy has provided merchants with several unique services, which they may use for a fee. These are essentially promotional choices, such as designating a product as a highlighted product, and so on. Sellers may promote their stores and increase sales as a result. Not only that, merchants can create stores and sell all print-on-demand products or digital painting, templates on this platform. That is why Etsy has become an outstanding online marketplace, at the top of eCommerce sites in the world.
7. Rakuten
Established: 1997
Headquarter: Setagaya, Tokyo, Japan
Monthly unique visitors: 533.56 million visits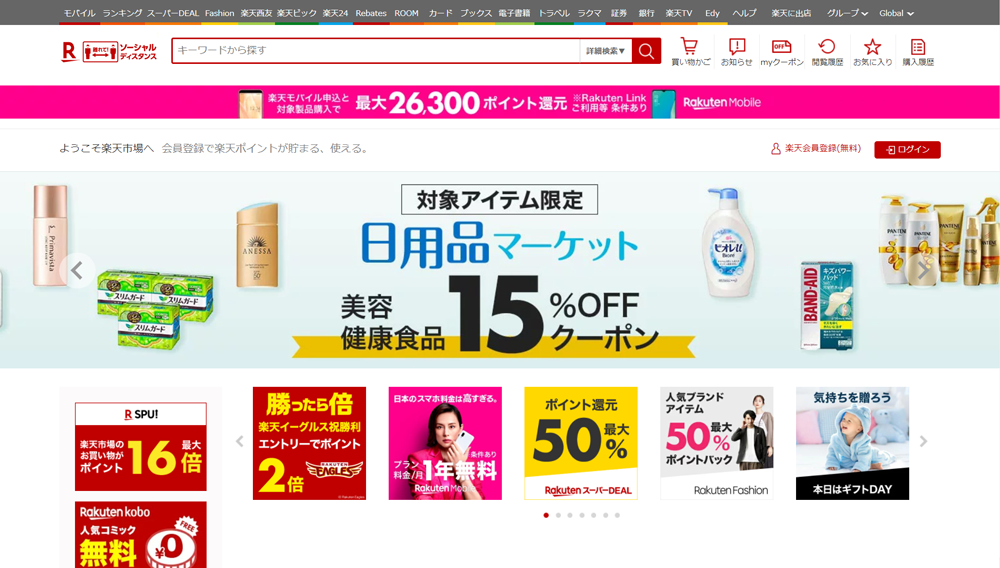 Rakuten Ichiba is a B2B2C eCommerce platform that is the largest in Japan and one of the top eCommerce sites in the world in terms of sales. Rakuten is a multi-category online marketplace and aggregator that offers cashback. Apparel, technological devices, mobile phones, footwear, home décor, and more are among the product categories. It also provides cashback when you shop. Its mobile app is accessible for both iOS and Android devices.
8. Mercado Livre
Established:1999
Headquarter: Buenos Aires, Argentina
Monthly unique visitors: 331 million visits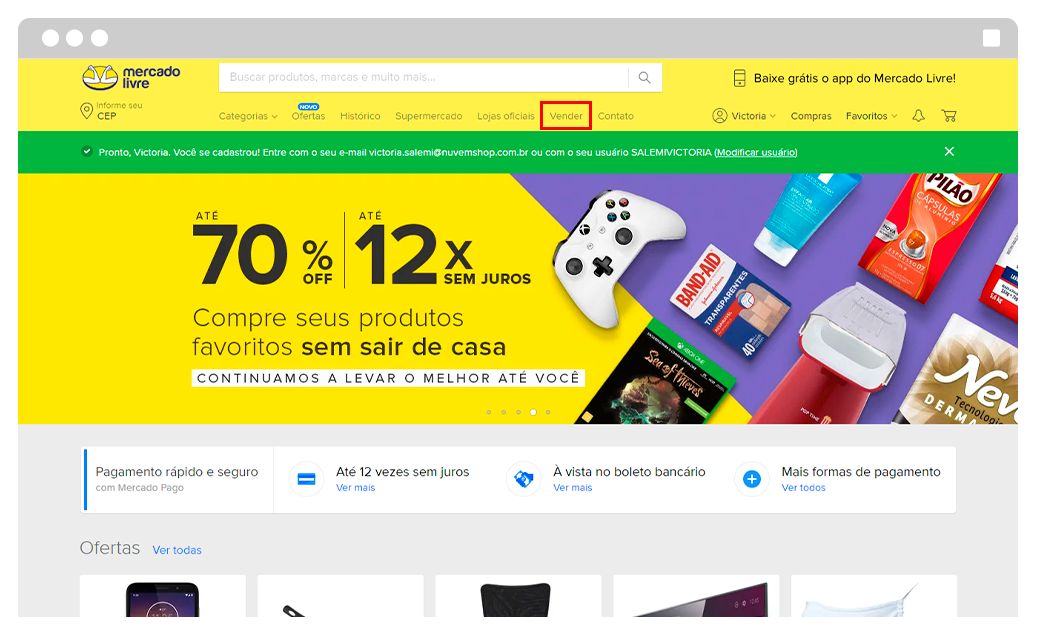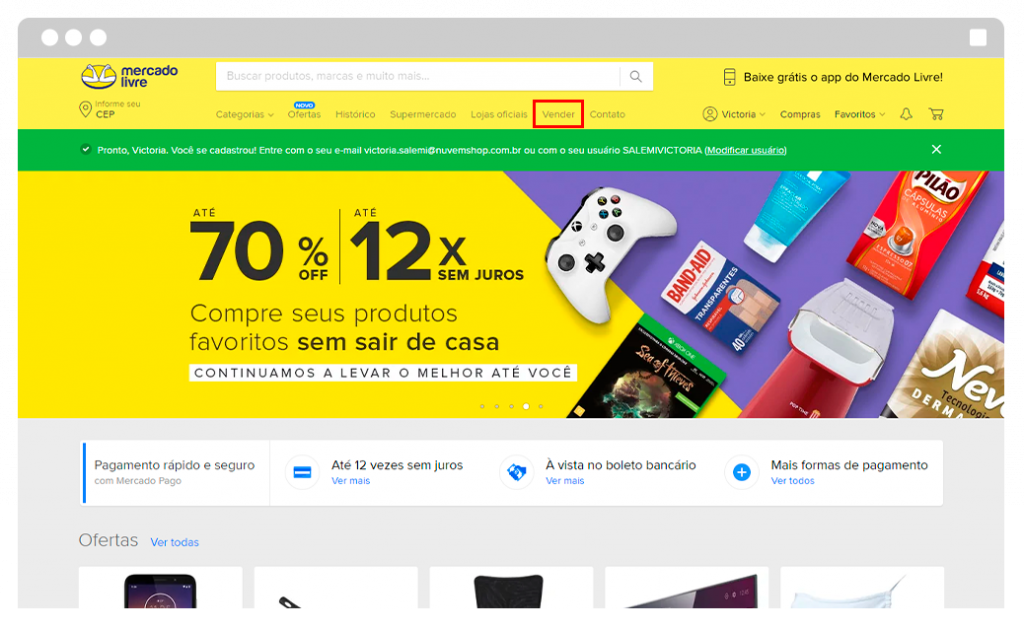 This platform is the largest online shopping and sales platform in Brazil. Buyers and sellers can meet to exchange information and conduct eCommerce transactions. It also allows sellers to post vehicles, properties, and services in a dedicated section of online classifieds.
Mercado Livre has developed a Global Selling Program that allows American vendors to market their wares across Latin America to work with international sellers. International merchants may sell items in Mexico, Brazil, Colombia, and Chile from a single account. One of the major advantages of this program is that merchants may post and receive orders in USD without worrying about currency changes in their own country.
9. JD.com
Established: 2009
Headquarter: Beijing, China
Monthly unique visitors: 204.91 million visits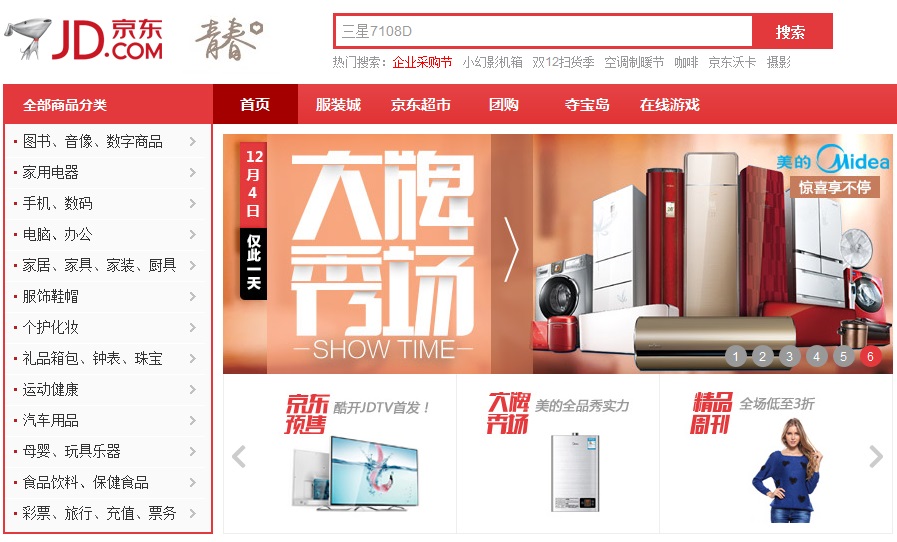 JD.com is a Chinese online retail platform that sells various items such as books, jewelry, electronics, apparel, food, and more. To guarantee that it can maintain stringent quality monitoring, the firm blends its direct sales business model. It controls the whole supply chain, with a marketplace that limits the number of vendors. This is paired with several monitoring techniques to identify questionable items or dealers.
10. Target.com
Established: 1999
Headquarter: Minneapolis, Minnesota, USA
Monthly unique visitors: 282.48 million visits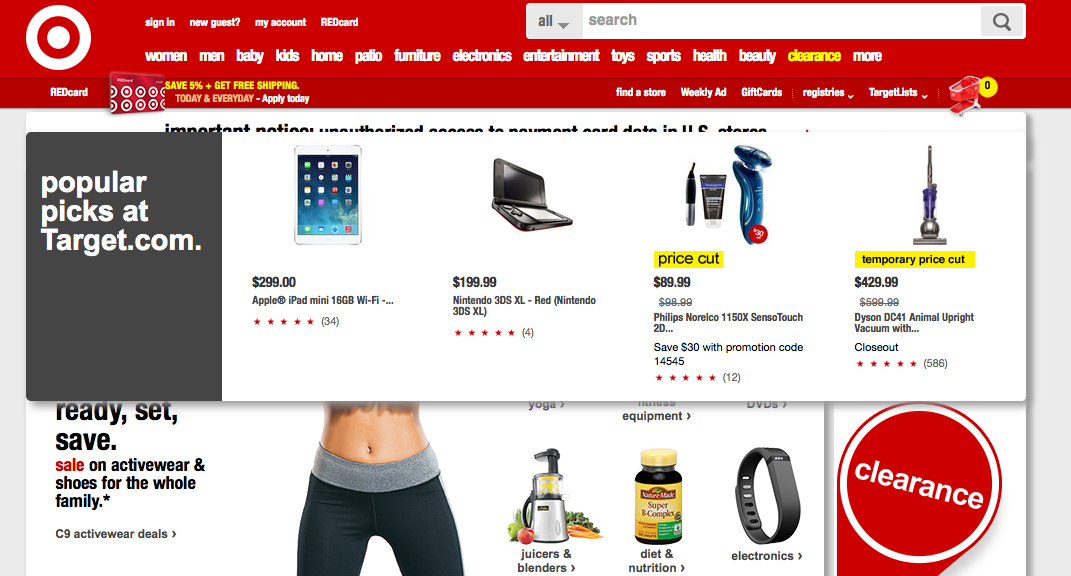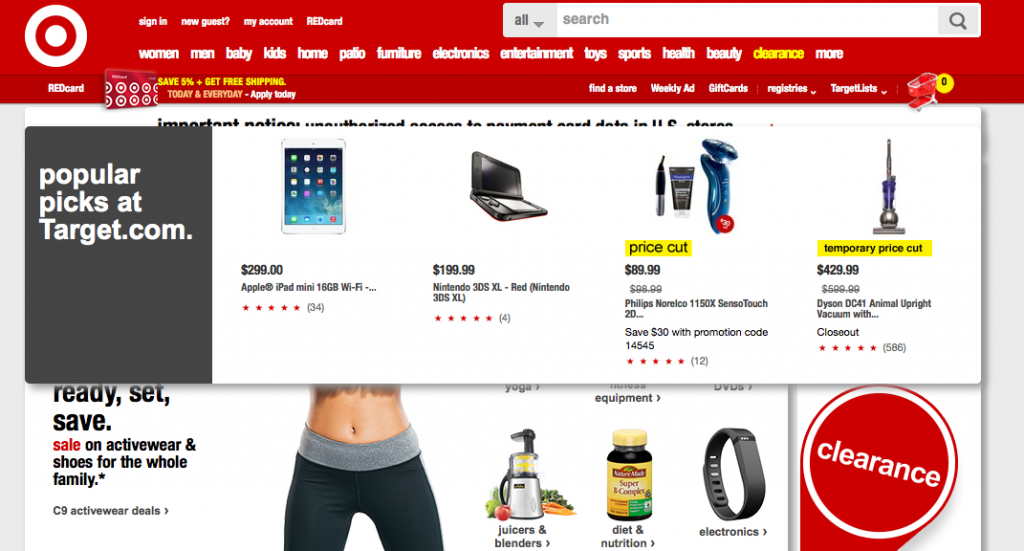 After Walmart, it is the second-largest retailer. It operates 1,800 stores across the United States as a whole. Target's online shop sells everything from groceries to hygiene goods, as well as clothing, electronics, furniture, and interior design. Its store network, along with online activities, offers shoppers a diverse choice of items at affordable rates while preserving convenience.
What do Top eCommerce sites in the world have in common?
As you can see from the list of the top 10 eCommerce sites in the world, there are many various sorts of business models and a particular emphasis on goods categories. These websites are trustworthy and provide high-quality items at reasonable pricing. But those things alone are not enough. To gain a spot in this top 10, each website in the list has to be the expert in its niches. They have to know every detail and insight of their markets, and then find out the most creative way to satisfy those insights. Here, you can find out more about How to build an online marketplace website.
Hope that you can find out your appropriate platform among the top eCommerce sites in the world. If you're looking to access more powerful features for your online store, our elite Shopify development services are here for you. Our highly-skilled developers and staunch support team will help make sure that your business remains on top of the ever-evolving eCommerce market. Don't miss out. Contact us today!