Are you looking for some inspiration on how to upgrade your existing Shopify hardware store? This guide showcases some of the best examples around. It comes with ideas ranging from creative layouts to innovative product displays, and smart marketing tactics.
We take a look at what works in each case, with insights into why we have made those certain choices. So you can apply these learnings to your own store design. With the help of this comprehensive article, you'll be able to create an engaging shopping experience for all customers – no matter their budget!
Best 10 Shopify hardware store examples
Studio Proper
Studio Proper is a successful Shopify hardware store known for its sleek and functional accessories for Apple devices. They offer a range of products including iPad stands, mounts, and cases, which are widely used by businesses and individuals for various purposes.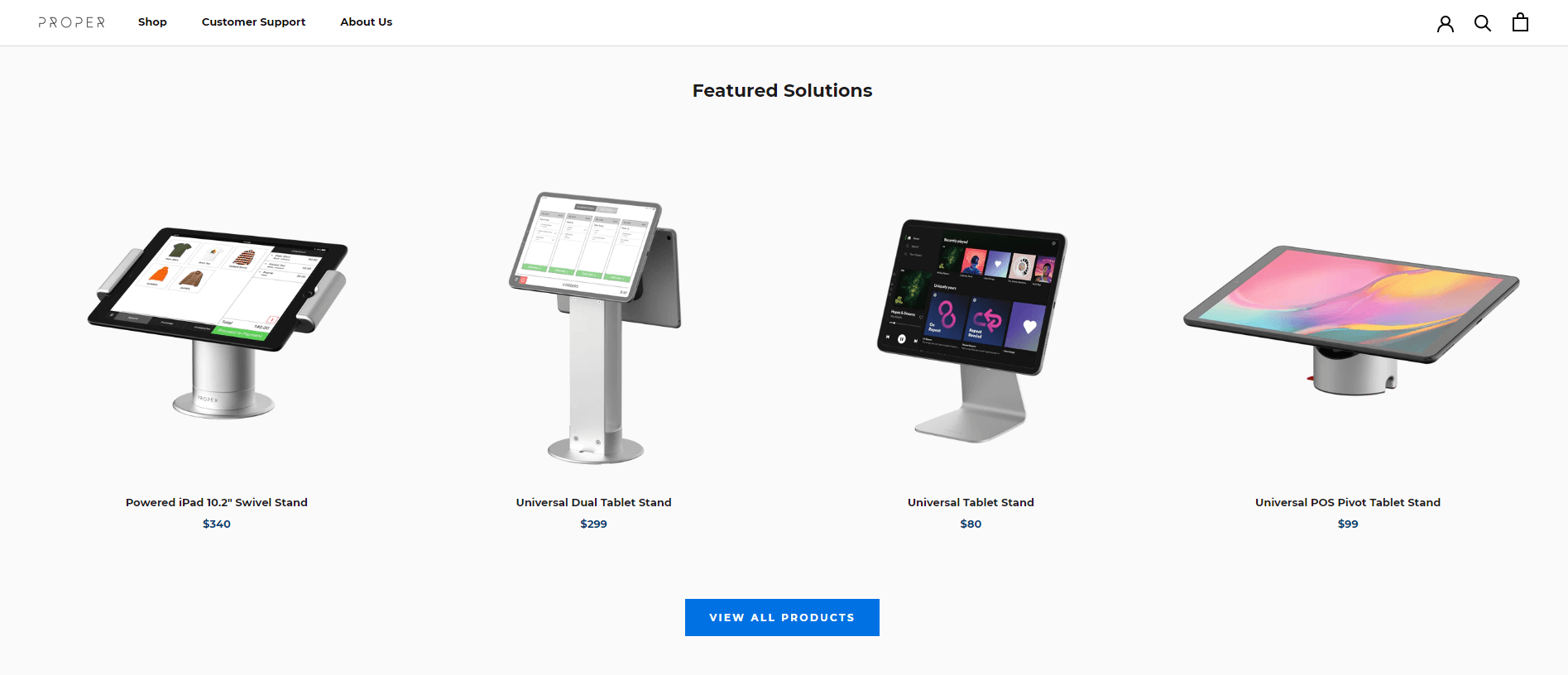 One of Studio Proper's strengths is its emphasis on design and functionality, creating products that seamlessly integrate into various environments and enhance the overall user experience with Apple devices. While their primary focus is on iPad accessories, their products often reflect a dedication to quality and innovation that appeals to a wide range of consumers, from professionals to everyday users.
Eight Sleep
Eight Sleep offers innovative sleep solutions, including smart mattresses and sleep-tracking technology. Their products integrate with various smart home systems, making them appealing to tech-savvy consumers interested in optimizing their sleep quality.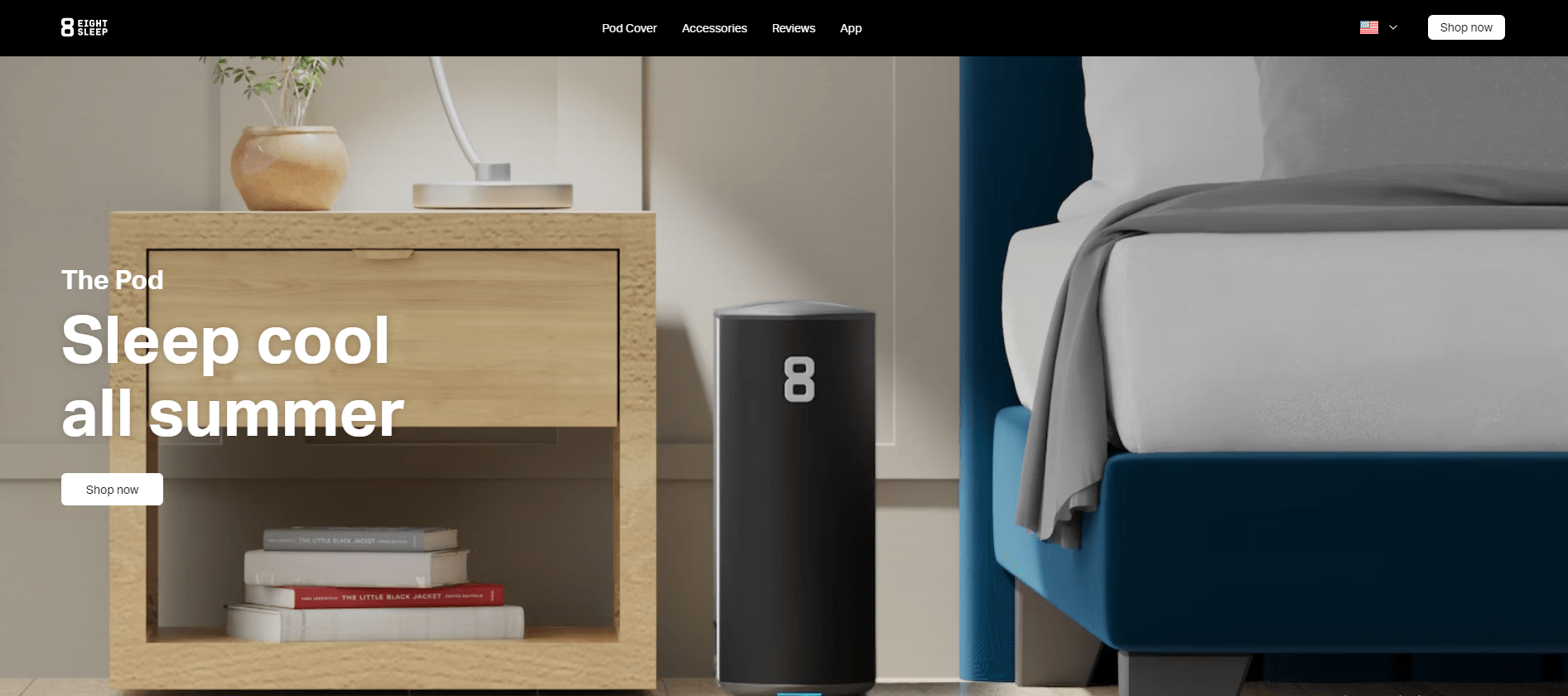 At the heart of Eight Sleep's offerings are its smart mattresses, which are equipped with advanced sensors and temperature control features. These mattresses can track various aspects of your sleep, including sleep duration, heart rate, respiratory rate, and movement. The data collected is then analyzed to provide personalized insights and recommendations to help users optimize their sleep patterns and habits.
Nomad
Nomad is a contemporary lifestyle brand that has gained recognition for its premium-quality accessories designed to complement and enhance the tech devices we use in our daily lives. The company's ethos revolves around seamlessly blending technology with timeless craftsmanship and rugged functionality. With a strong focus on minimalist aesthetics, Nomad has become a favorite among individuals who appreciate both style and performance in their everyday accessories.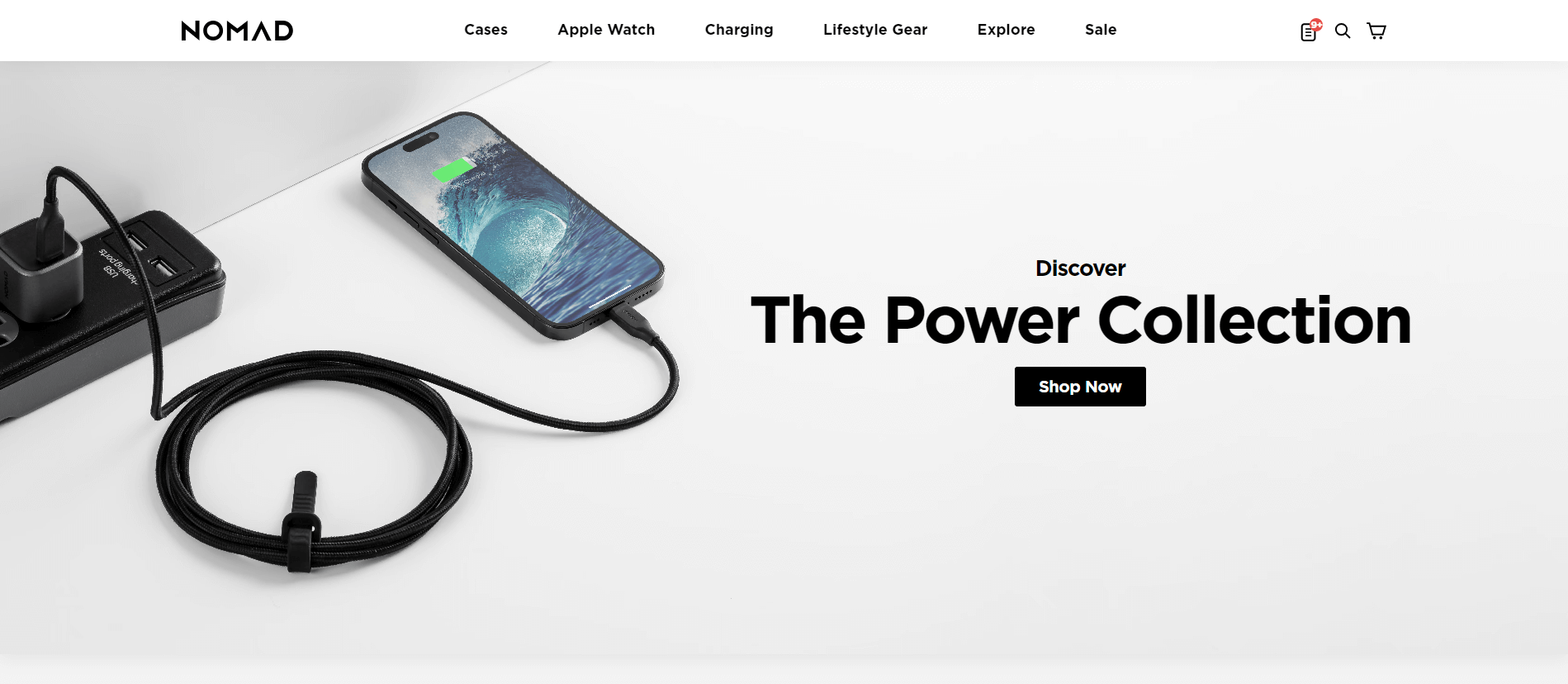 Founded on the principles of utility, durability, and innovative design, Nomad offers a diverse range of products that cater to modern tech enthusiasts, frequent travelers, and those who seek high-performance solutions. While their product line extends beyond hardware, their hardware offerings have been particularly notable.
One of Nomad's standout offerings is its collection of phone cases, which are crafted using premium materials like Horween leather and rugged polycarbonate. These cases not only provide robust protection for smartphones but also exude a sense of luxury and understated elegance.
Flic
Flic is a smart and versatile wireless button that allows you to control various functions of your smart devices and apps with a simple press. Designed to simplify and streamline your daily tasks, Flic acts as a customizable shortcut to trigger actions on your smartphone, smart home devices, and more.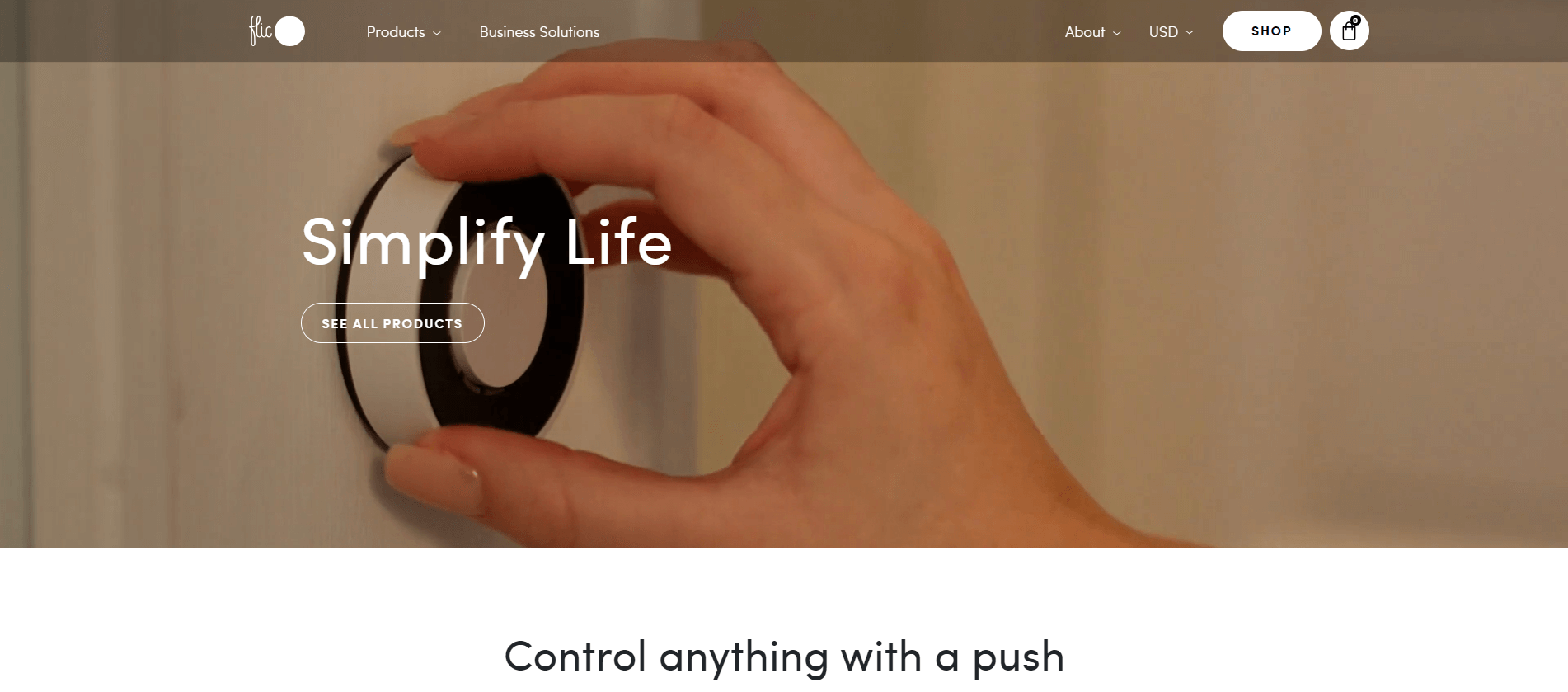 Flic offers a tangible and tactile way to interact with your digital world, providing a bridge between the physical and digital realms. Whether you're looking to simplify your daily routines, enhance your smart home experience, or improve accessibility, Flic's customizable and intuitive design makes it a compelling addition to your technology toolkit.
KeySmart
KeySmart is a popular and innovative brand that offers a unique solution to a common everyday problem – the jangling mess of keys in your pocket or purse. KeySmart designs and manufactures compact, sleek key organizers that aim to streamline your key collection while adding a touch of organization and style to your life.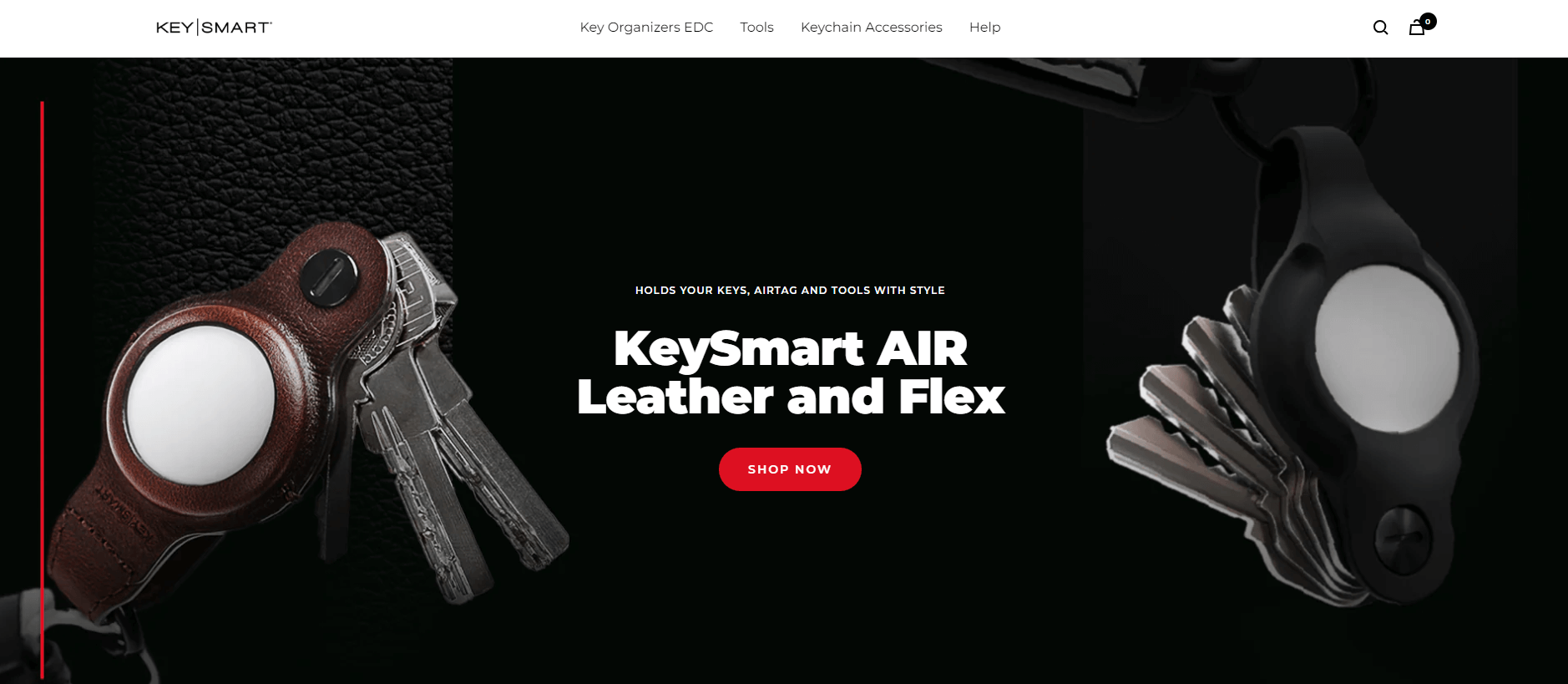 The KeySmart key organizer is designed to hold your keys in a compact and orderly fashion, similar to a Swiss Army knife. By using a folding mechanism, KeySmart reduces the bulk and noise of traditional keychains, making it more comfortable to carry your keys and other small accessories.
KeySmart's key organizers are not only functional but also customizable. They come in various sizes to accommodate different numbers of keys, and you can add accessories like pocket clips, multi-tools, and even USB drives to enhance the utility of your KeySmart. Additionally, KeySmart offers a range of materials, colors, and finishes, allowing you to personalize your key organizer to match your style.
Life and Home
The Brooklyn-based enterprise Life and Home is a small, family-run Shopify hardware store. Their goal is to provide a variety of trustworthy and effective home and garden items. In addition, their customer will get through a simple and smooth online purchasing experience.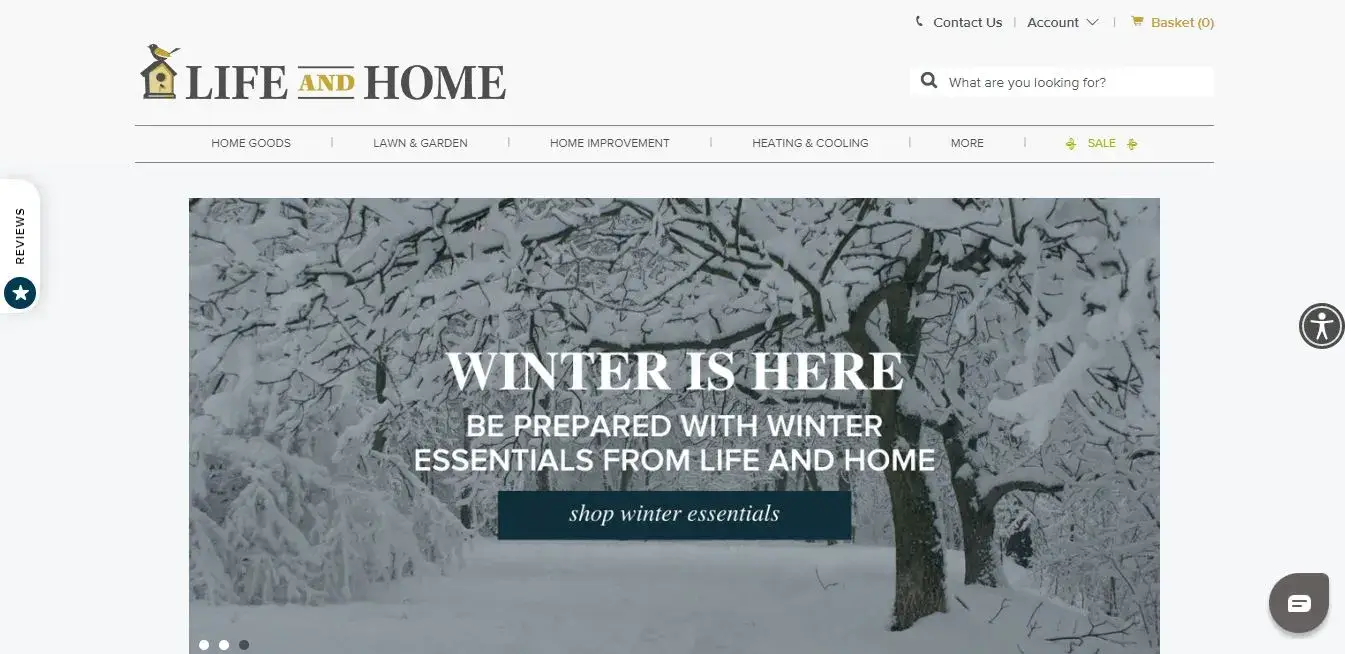 It has all the features someone wishing to do a DIY project or make some house modifications may desire. The outcome is among the greatest representations of a hardware-style Shopify store we've seen.
With their well-organized mega menu on the top navigation bar, locating items is also a breeze for their visitors.
It is significant to allow your visitors to explore simply and quickly to find what they're searching for. It is because hardware stores often provide a significantly wider choice of items than other types of businesses.
Casson
Among the top Shopify hardware store examples with a compelling history is Casson. In 1996, Megan Cassidy and Jane Son – the founders – met on the first day of architecture class at the University of Toronto.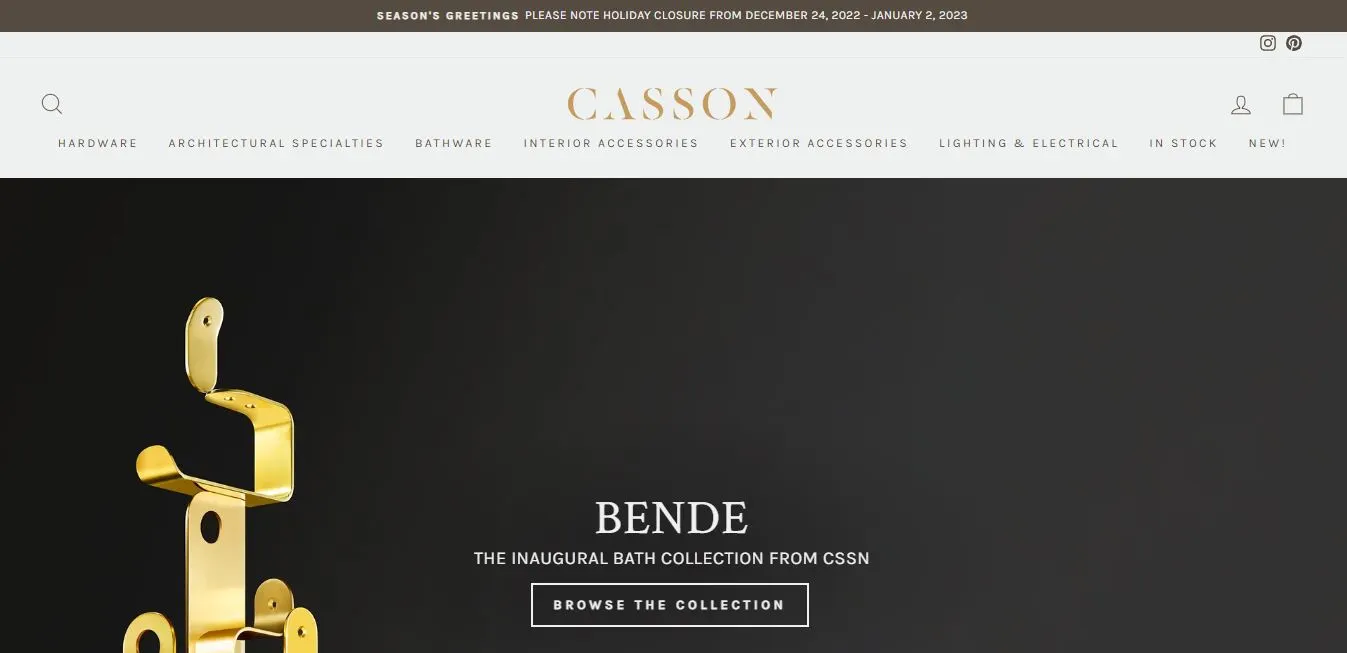 They founded Casson in 2017 out of their love for integrating stunning gear into the contemporary setting. Their hardware store is absolutely worth checking out because of their experience of more than 30 years in the business.
Schoolhouse
Brian Faherty established Schoolhouse in the Pacific Northwest in 2003. Currently, Schoolhouse runs out of a 109-year-old brick factory in Portland, Oregon. And they continue to carry out their objective to "reimagine the familiar" by drawing on the rich history of traditional American designs.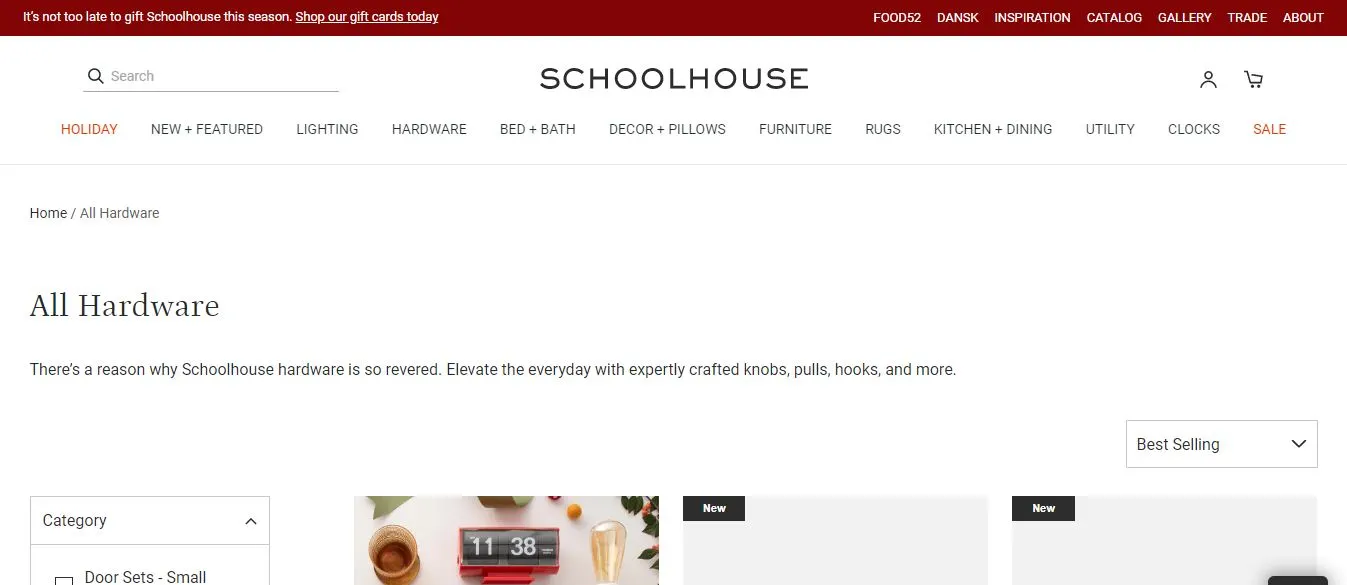 This has led to the creation of several well-designed items that convey sophistication and beauty. The online store for Schoolhouse clearly reflects the fact that they are at the higher end of the market than other Shopify hardware companies.
Semihandmade
Semihandmade moves from the top of the hardware market back toward the center. Founder John McDonald raised a straightforward question that led to the creation of Semihandmade: Could we create doors for Ikea cabinets?
In response to that concern from 2009, Semihandmade debuted in 2011 with a system of handcrafted accessories to go with Ikea furniture. They allow customers to further personalize their homes.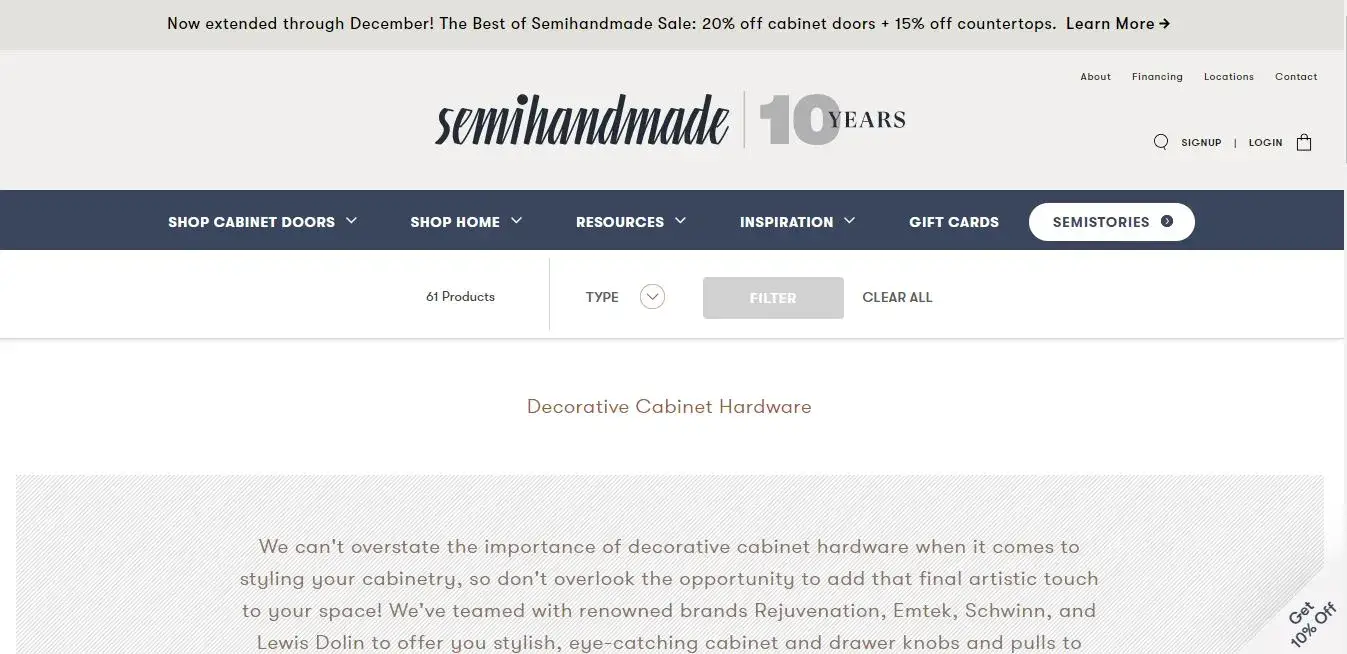 Semihandmade concentrates its efforts on product quality, creativity, and customer service. And it is aware that it cannot compete with Ikea's prices or the size of larger shops like Amazon.
Today, Semihandmade is one of the 500 fastest-growing private companies in America. And it is also one of the greatest Shopify hardware stores you'll find.
Nest Studio
Similar to Schoolhouse, Nest Studio is another supplier of hardware and furniture that places a strong emphasis on producing high-end, fashionable goods.
When Jessica Davis, the company's founder, couldn't find the right knobs and pulls for her interior design projects, she decided to manufacture her own, which led to the establishment of the company in 2012.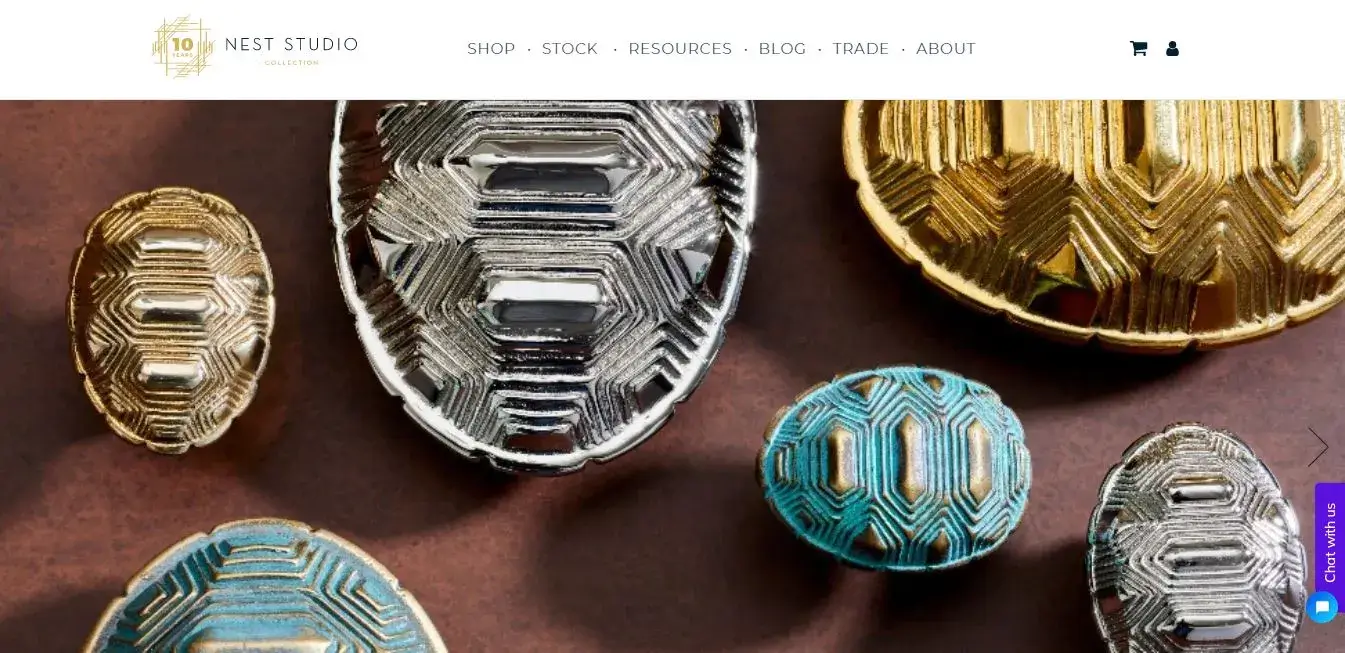 The artwork that Nest Studio presently creates comes from Davis' many experiences, including her Chinese and European ancestry, her upbringing in Australia, and her current residence in the United States.
The finished Shopify store is definitely worthwhile visiting.
Best 5 themes for Shopify hardware stores
Aronic | Hardware Store, Handyman Shopify Theme
The powerful Shopify theme Aronic was for online hardware businesses, tool shops, toolkits, and toolbox stores, handyman and mechanic supply stores, non-flammable seals, etc. With Shopify's drag-and-drop features, users can easily customize the website's fonts, icons, colors, and photos.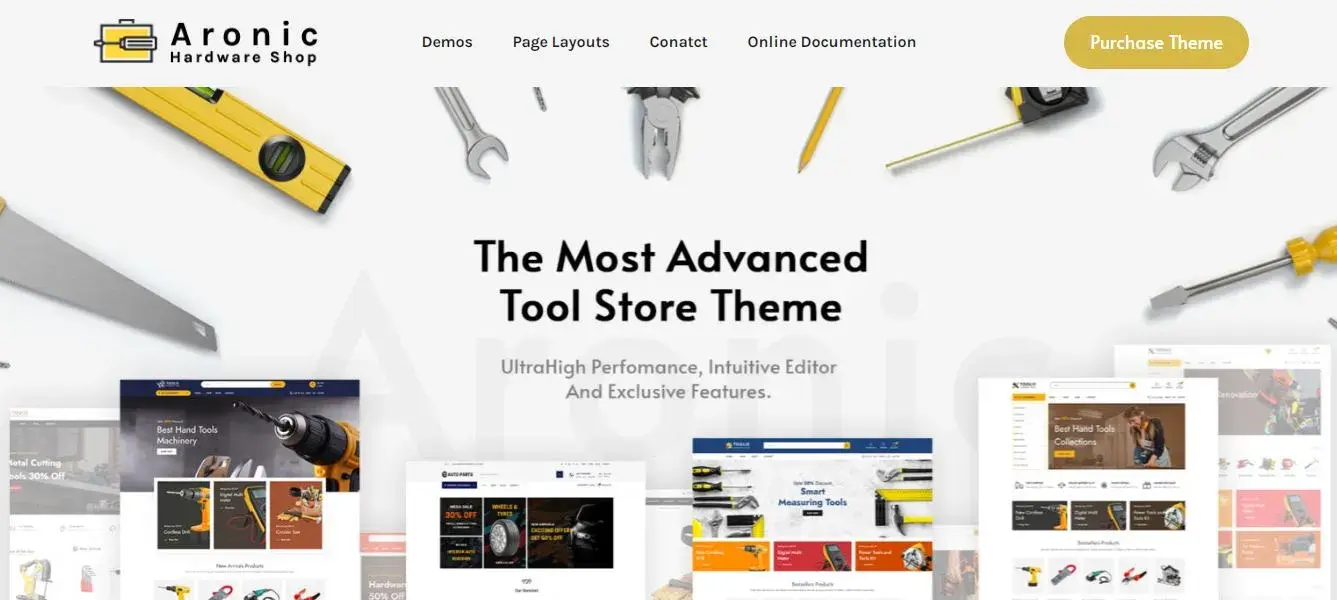 Clients can quickly get results thanks to a comprehensive search tool and a well-organized mega menu. Once a product or promotion is published, customers may get information about it on attractive blogs with active social media channels.
Your customers have a pleasant online shopping experience thanks to the good operating categories, collections, widgets, and product sorting. Additionally, you receive reviews, a contact form, a banner carousel, a newsletter, Google Maps, and much more.
Nora – Hardware Store, Plumbing Shopify Theme
The Nora Hardware Store theme is a premium theme for Shopify hardware stores. Nora comes with amazing attractiveness, offering informative pages for Hardware items including Tools, pipes, pipe seals, spanners, paint brushes, and tapes. It is a practical, stylish, and Elite Author on the Shopify platform, created by Designthemes.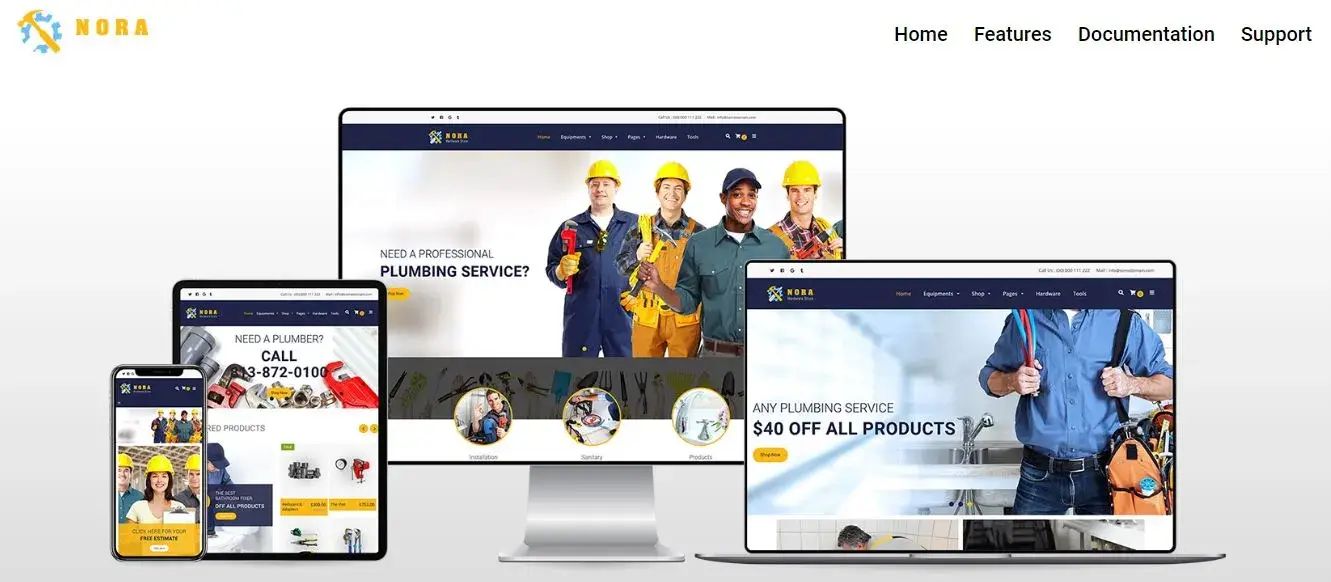 Additionally, Nora Hardware Store has stunning pages for its homepage, about us, contact us, and shop. Moreover, there are 2 pages to show off the Tools and Hardware, not to mention several category-specific product portfolios.
You can use the Carousel and Sliders to exhibit your contents and items to draw in visitors, put your things on display anywhere you choose, and boost your sales.
Safex – Hardware Shop, UPVC Furniture Shopify Theme
Safex is a flexible Shopify theme for hardware in interior design. It works well for retail tool shopping, installation, custom solution providers like interior and exterior fittings, door systems, electrical and plumbing stores, molding goods sales, living room decor stores, bedroom wooden furniture stores, office supply stores, and commercial trade shops.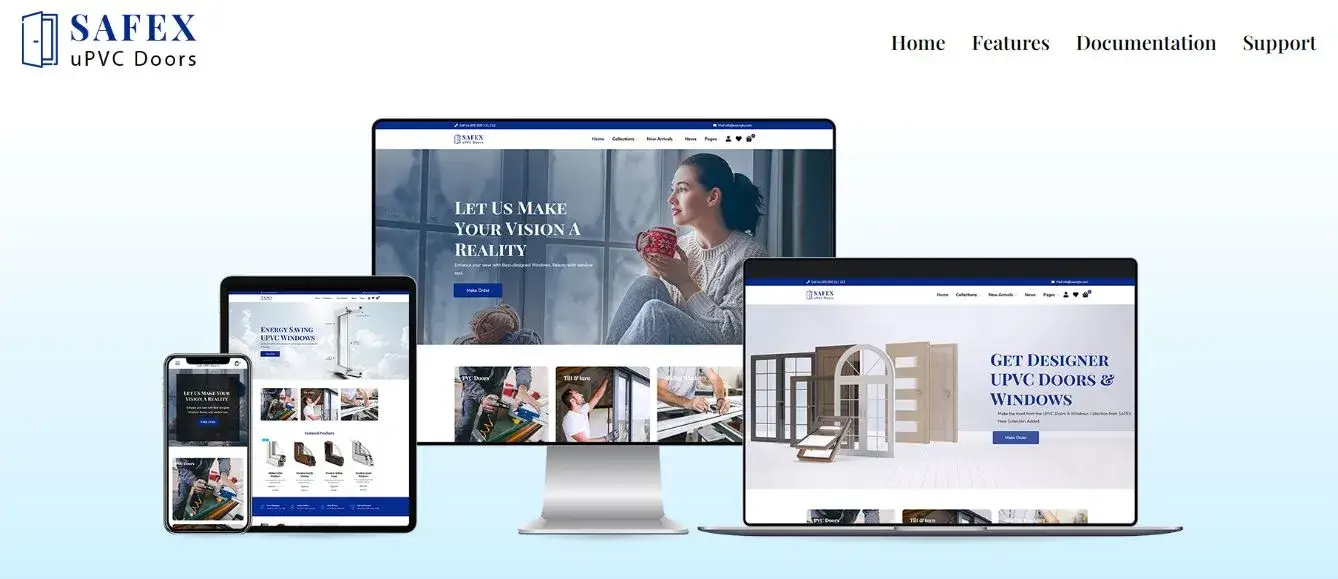 The Portfolio Layout, Product Details, Gallery Layouts, and Blog Layouts in this theme are the most effective developed. Therefore, online merchants can create websites for interior decorating, creative interior design, websites for interior designers, interior furnishings, and modern interior design.
Agroguard – Garden Tools, Hardware Shopify Theme
This hardware store Shopify theme is very amazing. Agroguard's advanced layouts, color palettes, and visual features are great for producing a spectacular site design. And because of its many cutting-edge features, you may showcase your goods in the best way possible to maximize sales. This may help you create a website that is user-friendly, runs effectively, and is appealing to both search engines and your consumers.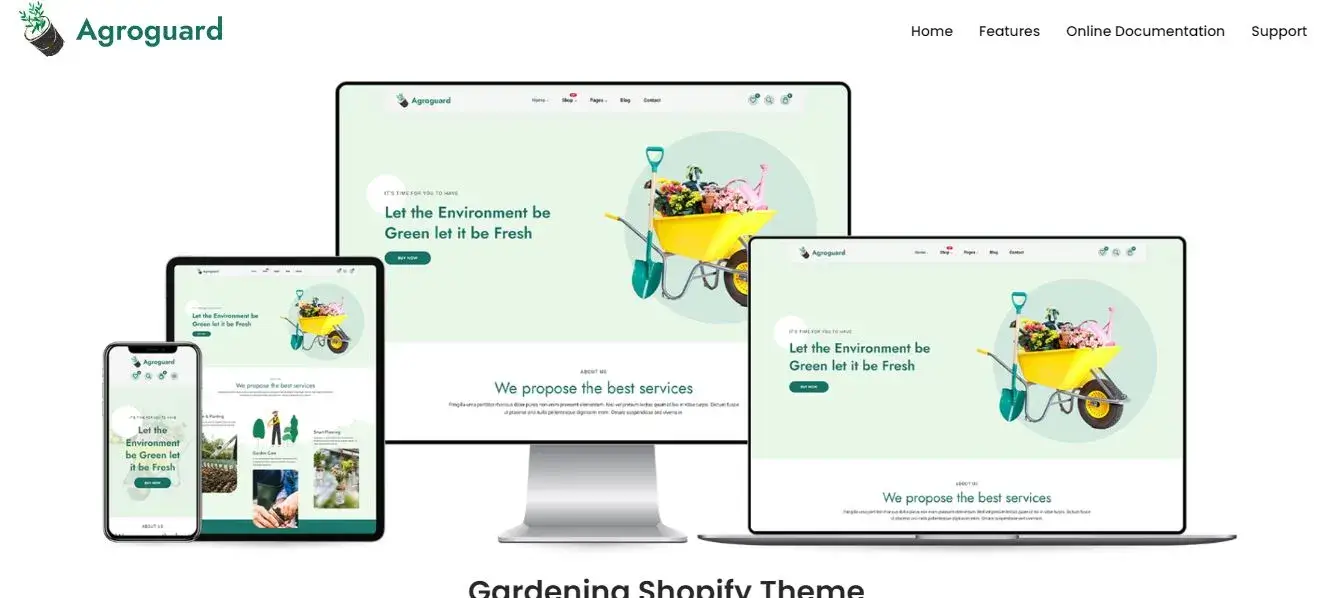 A lot of fantastic graphic elements are available in this theme. You get chic sliders, carousels, stylish typography, icons, and tasteful special effects in addition to its attractive page layouts. The sliders and carousels are fully customizable.
You can style the photos with contemporary hover effects or overlay them with appropriate text. You also have access to a wide variety of Google Fonts and complex typography choices.
Elektrix – Electronics Store Shopify Theme
Elektrix is adaptable and simple to use. It offers you outstanding page layouts and division templates that enable you to easily build a fascinating online store. To construct your individual Homepage, use its simple Drag & Drop interface. The custom-made Shop Page is perfect for showing your items in the most appealing manner.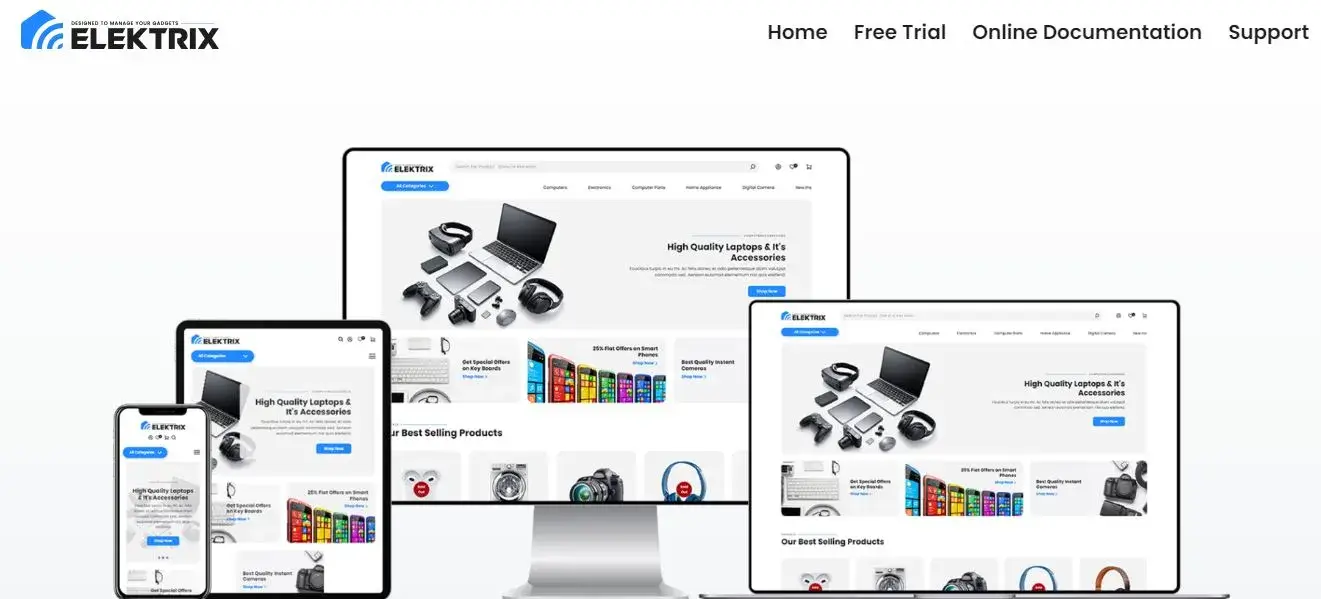 In addition, this Shopify theme has been superbly optimized. It is written in HTML5, CSS3, and Sass CSS. The most effective SEO and performance optimization techniques are used in this gorgeous theme. Additionally, it is fully cross-browser and mobile-friendly. On all screen sizes and browsers, it will function correctly and look excellent.
While a beautiful web design and eye-catching visual components enhance the appeal of your website, high-end functions are also necessary for a successful eCommerce website. With this Shopify theme, everything is included.
In order to draw customers' attention to your highlighted items, employ the Product Owl Carousel. You will quickly and easily organize and display your top goods with this featured collection.
In Conclusion
As you can see, there are a number of different ways that you can set up your Shopify hardware store. The key is to find the approach that best suits your products and your target market. If you need help getting started, you can check out our website development services. With 8+ experience in Shopify development, Magenest has built many successful online stores for businesses and ensures the optimization of your resources and budget. Check it out now!