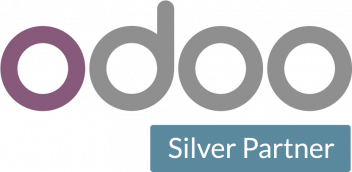 Odoo is comprehensive, fully-integrated, easy to use, cost-effectiveness, and most importantly, it provides the most efficient functions for each specific industry. With 10.000+ apps in, Odoo covers all needs in a unique solution for a smooth and simple way to run businesses around the world.
As a Ready Partner, Magenest delivers Odoo deployment for enterprises, we understand the platform inside out to minimize infrastructure investment expense, ensure the stability of cash flow and accelerate the deployment process. After deployment, our personnel training program and customer service will give you guidance and maintenance to ensure the workflow is at its best. Our team makes sure that your workflows are fast and accurate.
Why choose
Odoo
Easy-to-use ERP
with the ability
to scale as your
business grows
Deliver a unique solution for seamless management
It is difficult to use multiple software solutions for their business operations on a daily basis because of fragmented data, high cost, and difficulties in handling. Odoo ERP offers a solution that packs comprehensive sets of management tools, unites data streams, and is effortless to upgrade or modify while delivering smooth performance.
Enhance workplace productivity
Odoo helps to improve productivity by a central database of information. It removes tedious tasks such as generating reports, monitoring inventory levels, timesheet tracking, and CRM so companies can spare more time for their front-of-house duties.
Provide a scalable solution as your business grows
The characteristics of Odoo are flexible and scalable. Open-source Odoo apps can be added according to the company growth, adding one app at a time as your needs evolve and your customer base grows.
Case studies
The secret behind the success of our customers
Advisory
Our consultants help you navigate the vast features of Odoo, choosing only the ones that fit your operations so you can avoid a clustered and painful experience.
Implementation
With more than 6 years of implementing technology solutions for businesses of all sizes, Magenest helps to deliver the highest quality and appropriate solutions that work for your company in the shortest execution time.
Post-launch services
With the help of personnel training, our team will guide you to make sure your ERP system works well. After deployment, we will continue maintaining and giving advice to match your business needs.
WHAT OUR CLIENTS SAY
Don't Just Take
Our Word For It.
I'm glad to say that all the guys here have worked tirelessly and professionally…, so I couldn't recommend Magenest enough to anyone that needs to work on their Magento site.

Joshua Rowley
Online Director – E3D Online
Magenest's support service is one of the best in the market. Magenest helped us to design a completely unforgettable online luxury experience.

Miss Armani
Founder – Designer Shaik
Ready to take on the digital arena?
Renovate your brand with a fresh breeze of technology. Send us a message and our digital solution specialists will contact you ASAP.