Today, The Internet is a great tool for promoting eCommerce websites to a large audience. It's estimated that millions of individuals use the internet every day in search of products and services. Do you think your product or service will sell well online? Once you've done your research to learn how to sell online successfully, the following step is to decide where and how to sell it.
In this article, We've done the research and compiled the best Platforms for Selling Online to consider, with advice and tips about each one.
Why should you sell on an eCommerce platform?
Setup and operating costs are lower than in a traditional business
The cost of actually setting up an eCommerce website is lower than that of an offline business. The whole sales system for your business is automated online. You will therefore save on staff, wages and other business costs, which are usually an expense such as electricity, rent and heating costs. The money that you have saved can then be used to develop your eCommerce website and product range further. eCommerce websites will also help you expand your product offering faster than is normally possible within an offline business situation.
Scale-Ability
Starting up a website for an eCommerce firm is less expensive than setting up a brick-and-mortar business. The entire sales system for your company is automated and managed online. As a result, you will save money on employee salaries and benefits, as well as on other business expenses that are typically incurred, such as energy, rent, and heating bills. For instance, Amazon – best selling platform has grown successfully as a result of expanding their product line and continuously monitoring what is popular with customers. As a result, they have been able to significantly expand their product line across a wide range of industries.
Customer Data Insights
Undoubtedly, one advantage of sourcing and selling platforms that you may not have considered is the ease with which it makes it possible to collect, measure and act on client data. Owning your consumer data is essential if you want to be hyper-focused on the customer experience. By tracking client interactions, you can gather valuable first-hand information about your customers. In order to continue to innovate your customer experience, you'll need to maintain a consistent feedback loop of actionable insights.
It is possible to operate the company from anywhere
With an eCommerce website, you no longer have to limit your business to the confines of your workplace. You may manage your eCommerce firm from anywhere in the world. Having access to email, the Internet, and a phone are all necessary in order to manage an eCommerce website from any location at all times.
Higher margins & better cash flow
Having an eCommerce website enables you to sell at larger margins if your business is in the trade industry. This will increase your profit margins even further. The shopping cart and payment options on these websites also ensure that you receive a full payment from the buyer immediately. This will boost your cash flow, especially if your clients typically pay you in installments.
PayPal, Google Checkout, Sage Payment Solutions, WorldPay, and others are all reputable payment methods for eCommerce websites. This will ensure that all of your payment transactions are performed effectively, allowing your company to receive funds as quickly as possible.
Top 10 best platforms for selling online for 2022
Facebook Marketplace
The Facebook Marketplace is a well-known online selling platforms, which was launched in October 2016, was created to bring people in communities together to buy and sell items. One of the most intriguing aspects of Facebook Marketplace is the company's recent decision to provide assistance to online retailers. Interestingly, Facebook has worked with online selling systems, such as Shopify, to make it easier for online merchants to be visible on the Marketplace.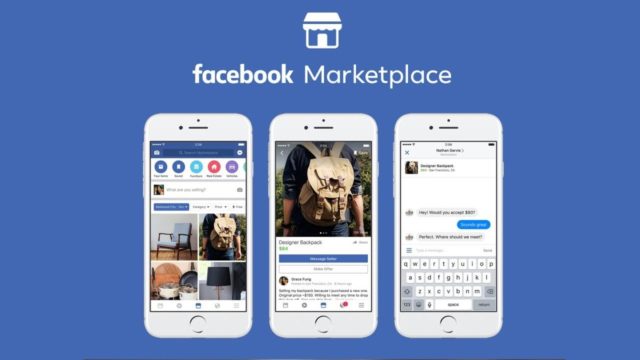 Even though there are no listing costs, there are specific rules and guidelines that you must follow if you want to be a successful merchant on the Marketplace.
Etsy
Etsy advertises itself as one of the top-selling platforms, and many craftsmen have taken advantage of it to launch successful online stores selling their handcrafted goods and vintage collectibles. The website claims to bring together millions of merchants and buyers. Etsy also requires only a little initial investment because sellers can post their products for as little as 20 cents each listing, resulting in very low start-up costs.
When an item sells on Etsy, a credit card processing fee and a commission charge are deducted from the purchase price of the item. Another advantage of Etsy is that it allows sellers to advertise their products on other websites essentially for free. If your item sells through one of those off-site advertisements, you will receive a percentage of the sale price.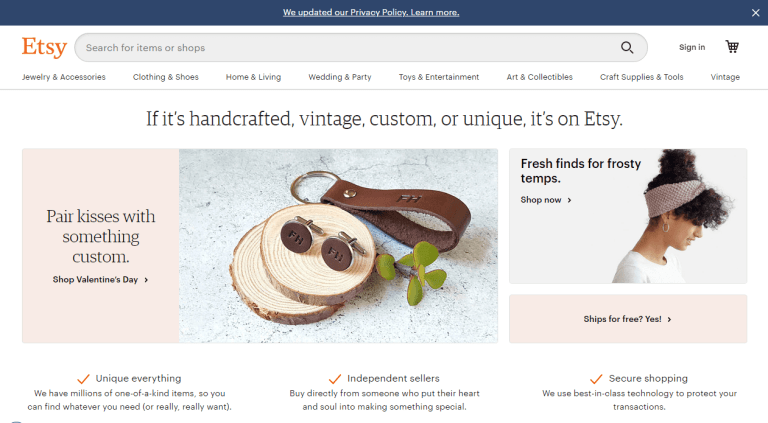 Furthermore, An important consideration while selling on Etsy is the four-month rule. If your goods don't sell in that time, you'll have to renew your listing or risk it being removed.
eBay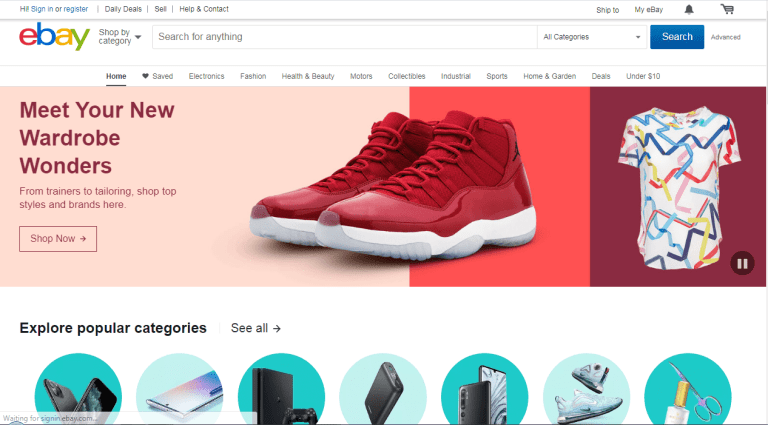 Having started with auction-style listings, eBay is one of the best platforms for selling online. In order to accommodate sellers who do not wish to wait for an auction to conclude, eBay now offers buy-it-now options. On some things on the market, it also allows customers to submit "best offers," which sellers can accept or reject depending on their own preferences.
Consider eBay to be the world's largest garage sale. It maintains the art of bargaining alive while also assisting customers in discovering a wide range of new and secondhand things. If you're just getting started with marketing an item, putting it on eBay is a good place to start. Most categories don't require a listing fee, so it's a good place to see if buyers would respond to your products. Individual sellers can post their products for free (with commissions given when items sell), while companies selling in large quantities can subscribe to premium programs.
eBay, like many other leading eCommerce sites, maintains consumer happiness by holding sellers to high standards for product quality, the accuracy of descriptions, shipment schedules, and other variables. As a result, in order to be successful on eBay, it is critical for sellers to maintain an excellent level of feedback ratings. Negative feedback ratings might be the death knell for new enterprises.
Amazon
Amazon is undoubtedly a more popular selling platforms other than eBay for that attracts more than 20.6 million people each month.
This best online selling platforms allows you to sell almost anything, while certain specialist categories need Amazon approval and an enhanced selling plan. Depending on the kind of selling plan you have, Amazon charges different types of fees on things sold.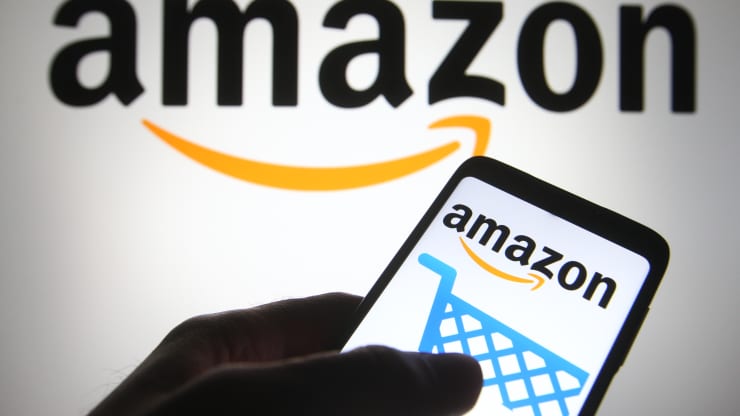 For example, If you choose the regular Individual selling plan, you'll pay Amazon 99 cents for every item sold, plus a referral fee. The referral fee is a percentage of the item's total selling price, including shipping charges but not taxes, and typically runs from 8% to 20%. Or If you're selling media products such as books, movies, or video games, you'll also have to pay a $1.80 closing charge.
In addition, The Professional selling plan costs $39.99 per month, but you don't pay 99 cents for each item like the Individual plan. So the professional plan only makes sense if you sell more than 40 things every month.
Walmart
Having started as a retailer in the US, Walmart is the granddaddy of online sales platform. The marketplace has an average of 496 million visits per month.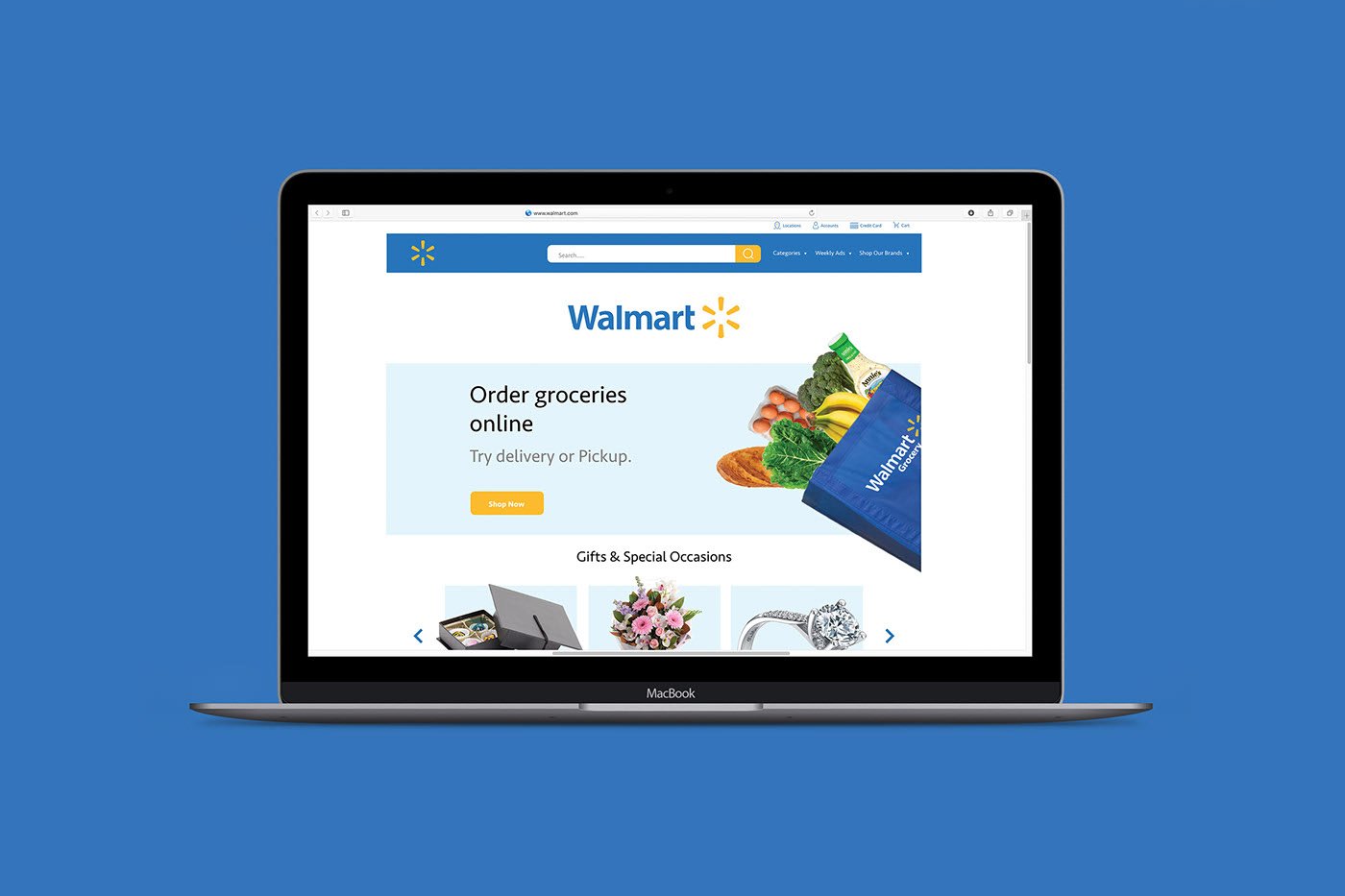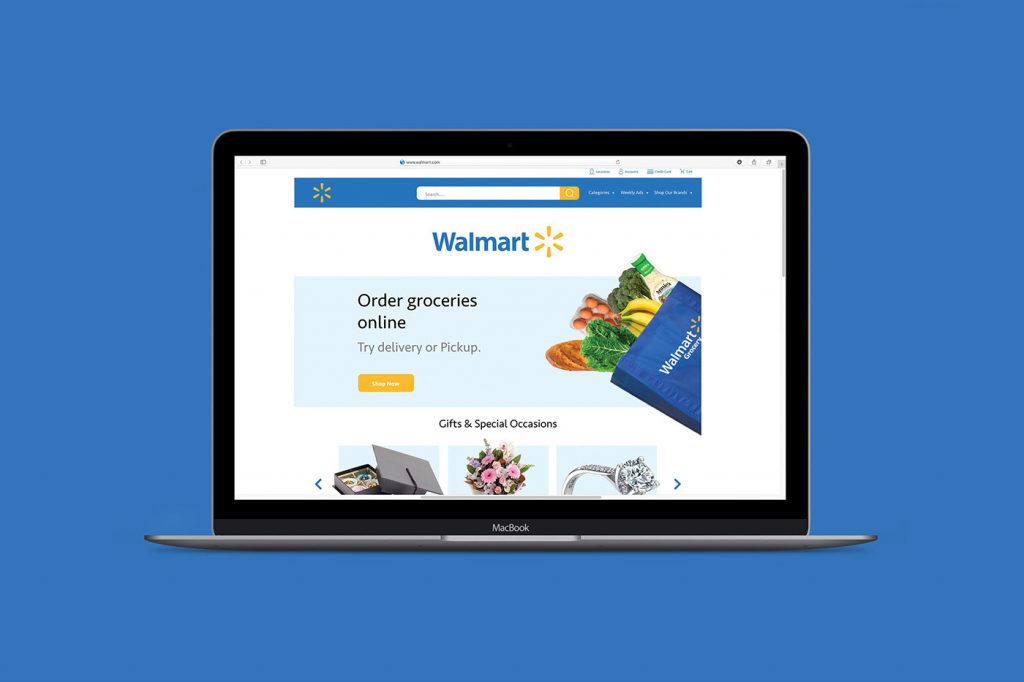 In comparison to sites such as Amazon and eBay, Walmart's online platform has an unusually high barrier to entry, which is regarded as a significant distinction. Businesses wishing to participate in the retailer's marketplace must have excellent seller feedback ratings.
When a product is sold on Walmart Marketplace, sellers are required to pay a Referral Fee. The Referral Fee is computed as a percentage of the total sales profits generated by the sale of each product sold through the affiliate program.
Shopify
One of the most user-friendly and reputable eCommerce selling platforms is Shopify. As of October of 2019, over 1,000,000 merchants were using Shopify.
Using this best online sales platforms as a starting point for an eCommerce site is a smart move. It's user-friendly and straightforward, with exceptional customer service. In addition, there are other Shopify applications available for customizing your business, such as wholesale markets like Handshake.
In fact, Shopify's monthly price is $29 for the most basic plan. All of these things are included in this package: a personal website and a blog; SSL certificates; abandoned shopping cart recovery; social media sales channels.
Craigslist
Launched in 1995 by Craig Newmark, Craigslist was originally developed to provide the best online sales platforms for many individuals and businesses. This online sales platform is best suited for people who want to sell locally and do business face to face rather than online. Some individuals use Craigslist to their advantage, buying cheap and selling high, which may result in a substantial profit for those who engage in market arbitrage.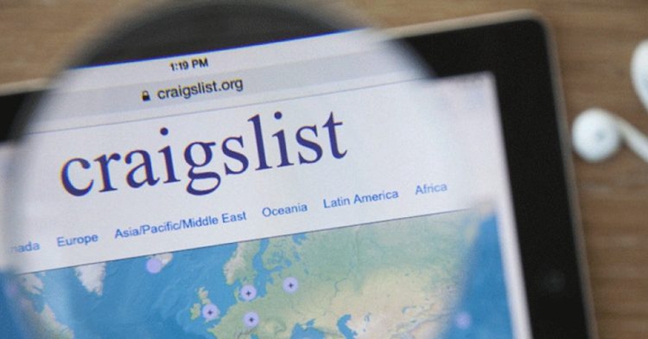 The simplicity of this transaction is key: there is no packaging, shipping, or fees involved; you just get cash in your palm. However, unlike many other online-only sales sites, these markets do not provide any assurances or safeguards in the event that your buyer turns out to be phony or untrustworthy.
Nextdoor
Similar to Craigslist, Nextdoor is a sourcing and selling platform where neighbors can openly exchange information about what's going on in their areas – from advertising a block party in the neighborhood to reporting that someone isn't bringing in their trash cans in a timely manner.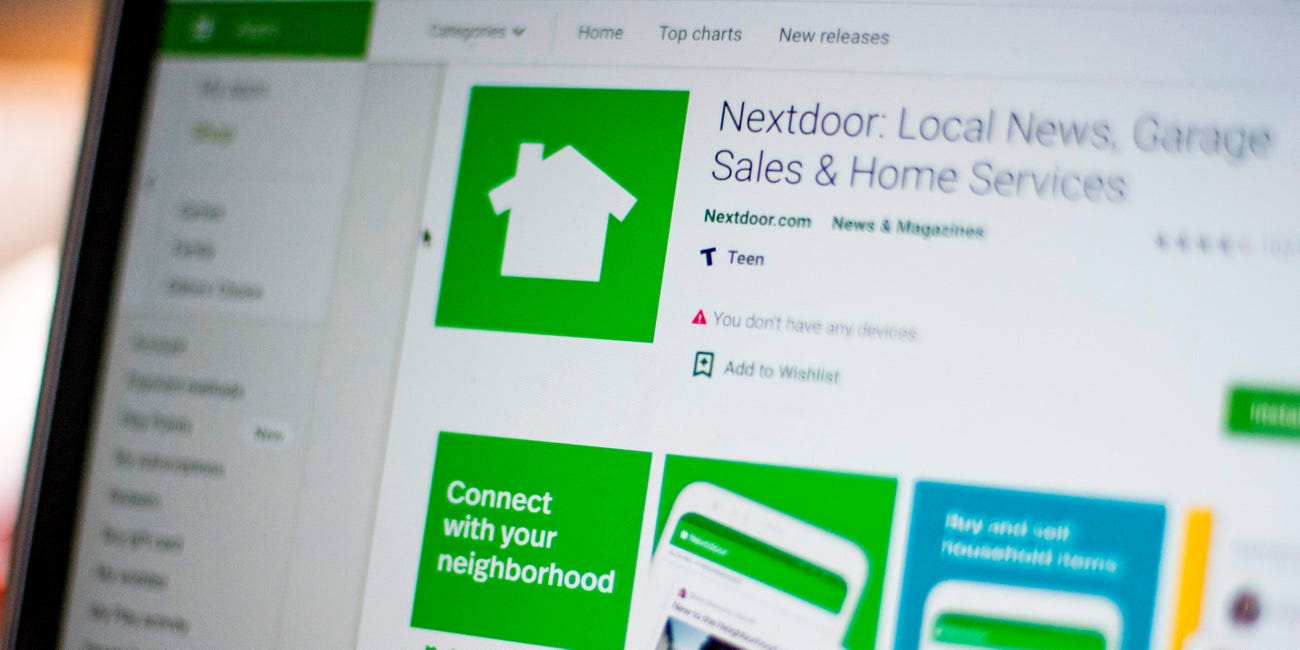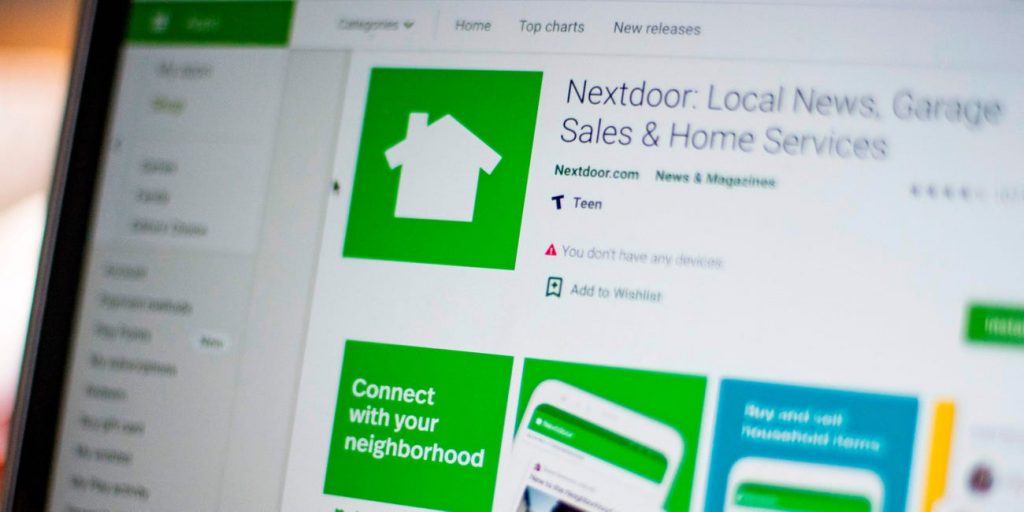 Additionally, Nextdoor serves as a platform to sell online for people to sell their wares for a small fee. There are no listing or membership fees necessary on Facebook Marketplace or Craigslist, but you must meet your customers and trade items in person, much as on eBay and Craigslist, respectively.
Because you must register and establish an account, this online selling site seems to be a bit more secure than Craigslist. Thus, it is more private and has fewer frauds than other forms of communication.
Ruby Lane
Probably the best platforms for selling online and shopping forum for vintage and antiques, According to the results of the EcommerceBytes poll, Ruby Lane is the most highly recommended selling venue in 2019. Ruby Lane had more than 1.80 million unique visits per month as of November 2020.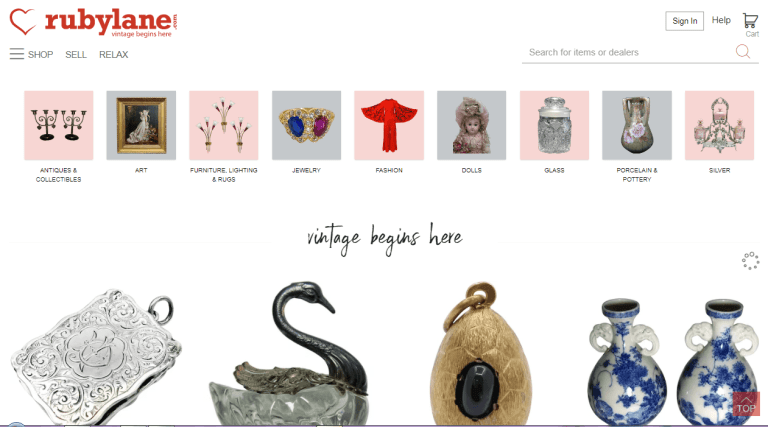 There is no price to open a store on Ruby Lane, and this best selling platforms does not charge you for displaying your products. Shops with 50 or more items, on the other hand, will have to pay a $54 monthly maintenance cost. The maintenance fee changes depending on how many items you have listed. RubyLane also charges a 6.7 percent service fee on all Purchase Orders (minus sales tax).
was created to connect together people who like collecting things. When it comes to selling antiques and collectibles online, this is most certainly the best online sales platforms for you if you are seeking a specialized market. However, keep in mind that there are costs involved.
Newegg
Newegg is one of the best selling platform in California with delivery facilities located across Canada and North America, as well as a worldwide reach that extends to more than 50 other nations. It promises to be the #1 marketplace for everything tech which includes gadgets, computers and components, smart home, entertainment, and gaming items.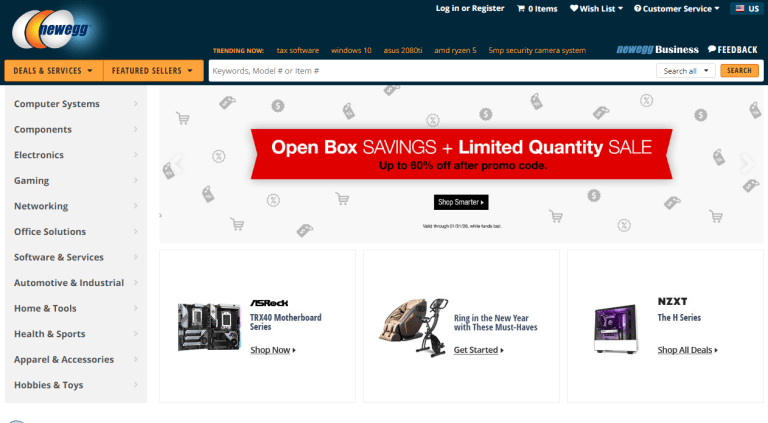 It's also simple for merchants to construct informative and thorough product pages and reach out to up to 36 million potential buyers. Newegg's target audience is mostly between the ages of 18 and 35, so if this is your target demographic, Newegg might be a fantastic alternative for you.
Newegg encourages you to take advantage of its many marketing vehicles, such as daily offer emails, as well as its different seller programs, in order to be successful in your endeavors. Also, make certain you're giving exceptional customer service and that you're not selling any illegal things.
In conclusion for the best online selling platforms of 2022
Each online marketplace has its own unique requirements, product categories, listing fees, and audiences. So if you want to be sure you're making the right decision and find out the best platforms for selling online for your business, some upfront recommendations are necessary. If you want to deeply understand the different strategies for online selling platforms, which ones hold the most promise for your products, and what you need to do to ensure a smooth start. Contact us for more information!