While eCommerce websites have recently flourished, more and more businesses are embracing digital change. This also implies that traditional business and sales practices are shifting. Selling is no longer limited to brick-and-mortar establishments in both B2B and B2C markets. Because of specific characteristics, B2B vs B2C eCommerce have striking differences that merchants need to know to create an appropriate eCommerce strategy. It will most likely influence your sales.
In this blog, we will help you clarify B2B vs B2C eCommerce and issues relating to them.
What Is B2B and B2C in eCommerce?
What Is B2B eCommerce?
Business-to-business (B2B) is a type of commercial transaction that involves companies. All orders are processed digitally with online channels that help reduce a significant amount of costs. More individuals longer and rationally drive sales cycles as C-level, purchasing and finance teams, and last consumers.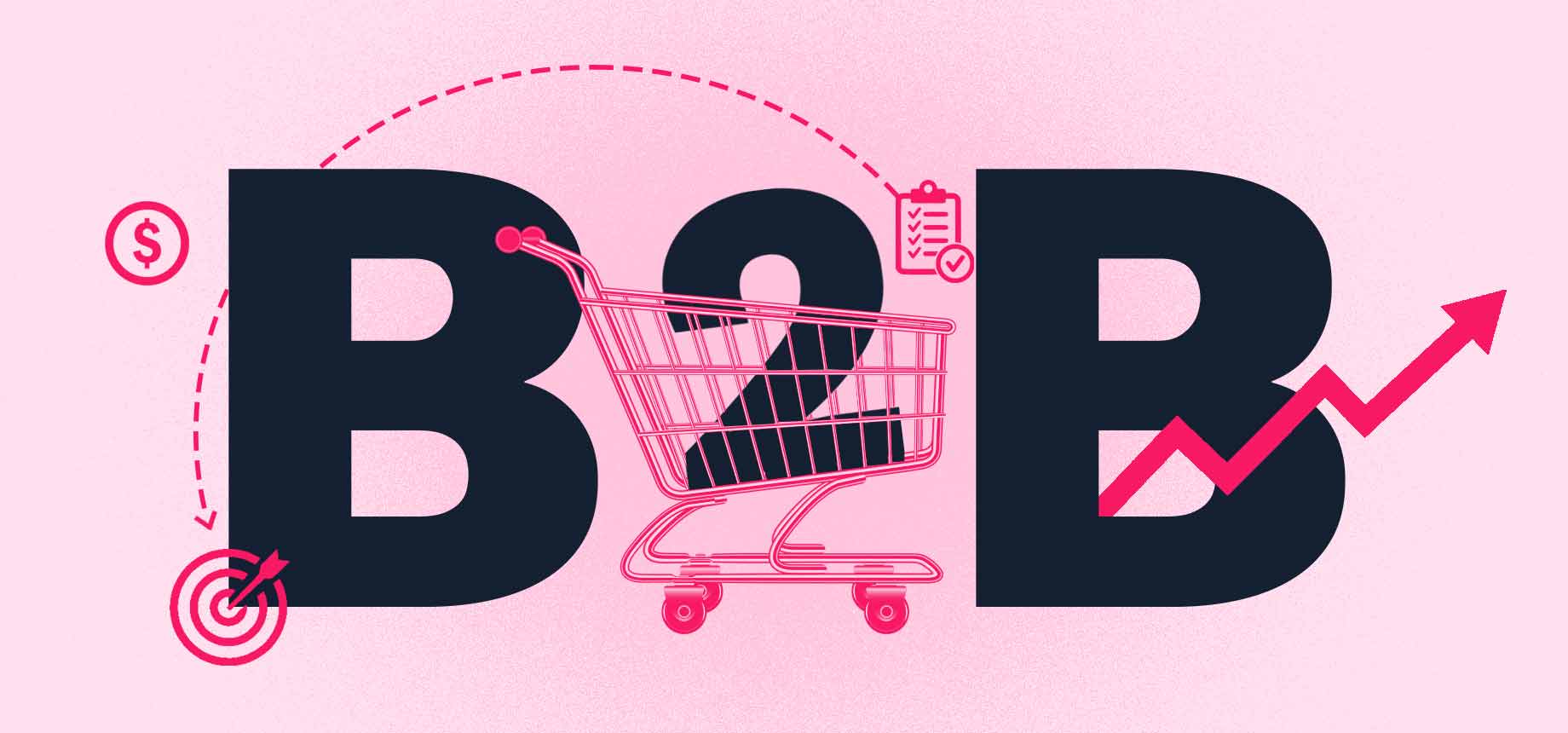 Wholesale, selling to resellers, major or chain retailers' distributors, and selling to organizations are examples of B2B sales. This is why there are so many brands that sell both B2B and B2C products. A good example is that even a behemoth like Amazon is now growing into B2B eCommerce, which can develop faster than the retail unit.
What Is B2C eCommerce?
Business-to-consumer (B2C) is a term describing a direct commercial transaction between a business and an end consumer. As a result, the sales process is focused on the demands of a single client, and taking prospects from early inquiry to purchase is quite simple. Sales cycles are becoming shorter and more emotional.
Difference between B2B and B2C eCommerce
Purchase Intent
The notable difference between B2B and B2C in eCommerce is buying intent. In B2C business, consumers are individuals. They make tons of small purchases, and these items they bought serve their needs mainly. In contrast, in the B2B market, customers are businesses, manufacturers, or wholesalers. Their intent when purchasing products is to create other goods, sell to their customers, or serve employees' needs, instead of using products for themselves.   
Decision-Making Process
In B2C, consumers seldom take the time to examine low-cost items. As a result, many lower-cost B2C transactions are likely to be motivated by want rather than need. With appropriate upsells, cross-sells, and a rapid checkout procedure, sellers can enhance the possibility of impulse purchases. Just see how Amazon tries to encourage spontaneous purchases via the website's User Interface (UI).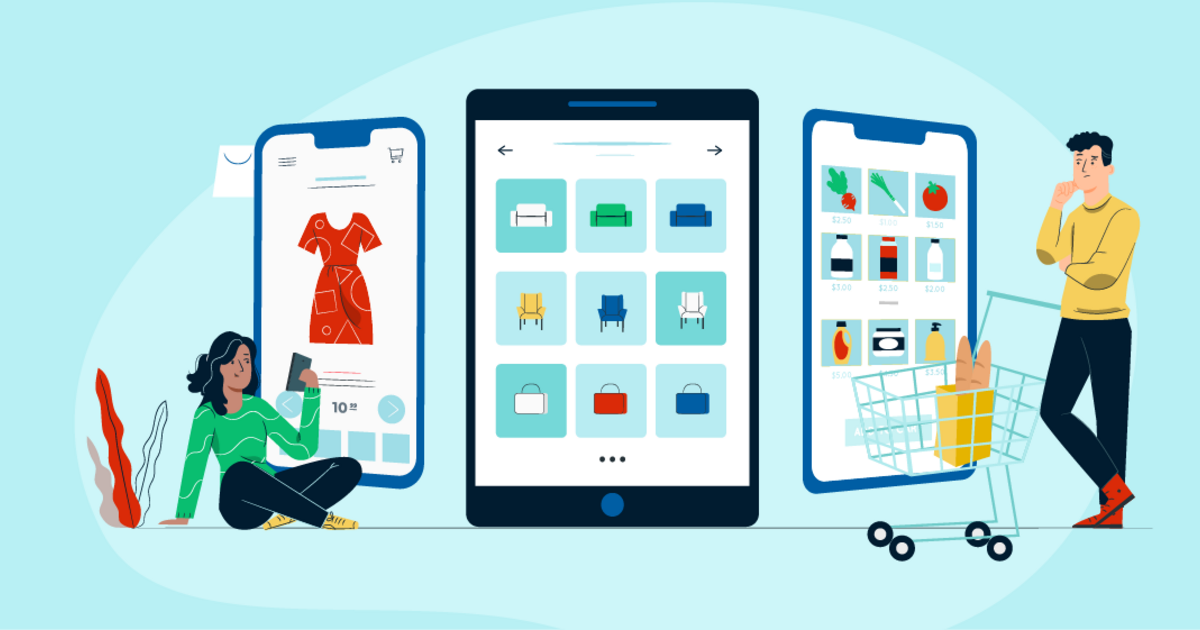 On the other hand, B2B buying decision-making is more complex. Transactions will need the approval of an average of seven parties. In other words, more than one individual will inevitably be involved in the decision-making process. There will be fewer massive impulsive purchases under a tight corporate structure.
Most high-priced B2B transactions are evaluated based on return on investment (ROI), and a consolidated set of rules generally guides the decision-making process. That is why a business's purchasing cycle is substantially longer. Depending on the magnitude of the transaction, it might take anything from a few weeks to a few years.
Size of Transactions in B2B vs B2C eCommerce Markets
A B2B company's average order value (AOV) is more than seven times that of a B2C company. A commercial internet router, for example, might cost thousands of dollars. A router for the ordinary customer is far less expensive. Compared with B2B, a B2C transaction often max out at the price of a luxury item; a single B2B transaction might be worth millions of dollars.
Target Customers
Individual customers who buy items and services for personal use make up the B2C audience. Consumers are ordinary individuals who are divided into numerous groups. They are end users and do not reuse acquired things for future sales purposes.
B2B audiences are more targeted than B2C audiences. Firms of all kinds, especially SMEs and organizations, acquire things for long-term use rather than immediate use. They are not required to consider everyone in the firm or even the end customer.
Ways to Reach Out to Customers
In B2C, it is sufficient to reach a lot of customers on mass media or social platforms. Marketers can easily analyze customer behaviors and persona and classify their target to apply suitable campaigns. Emotional factors often drive customers' buying decisions. Thus, businesses strongly impact customers' thoughts and behaviors via advertisements.
On the contrary, B2B clients are more sensible, well-planned, and logical than B2C consumers. B2B customers usually consider a particular return on investment (ROI) when acquiring a product. As a result, it is critical to offer sensible messages to them and good information, and, eventually, real B2B solutions. Merchants have to spend more time convincing clients to buy products. So, using advertisements is not enough. You need to have direct conversations with them and care for clients. That's why, having a B2B eCommerce platform that fits with your clientele is a must.
Relationships with Customers in B2B vs B2C eCommerce Markets
Building personal relationships that produce long-term business is the goal of B2B marketing and lead creation. As a result, connection development is critical in B2B marketing, particularly during the purchase cycle. This capacity to engage with your chosen audience helps you to differentiate your company or your client's company from competitors and establish your brand.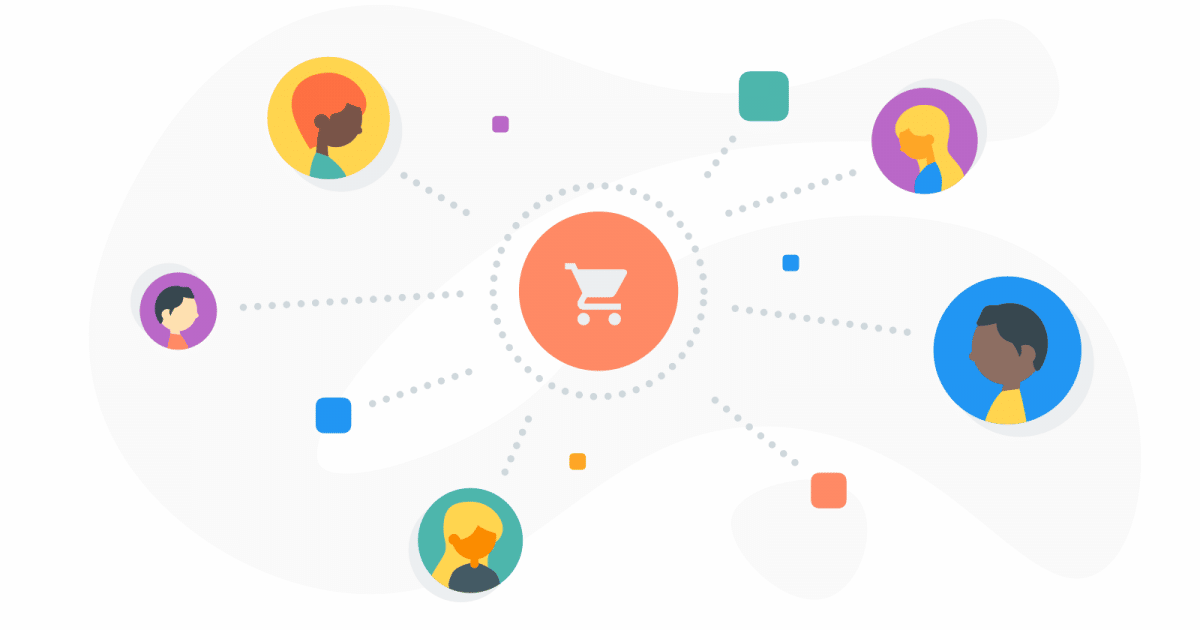 On the other hand, the purpose of B2C marketing is to boost sales by driving customers to items on your client's or your company's website. To do this, the consumer must enjoy a near-perfect experience with your website. The marketing approach focuses on selling the product, and the bulk of the effort is spent on delivering high-quality items as quickly as possible.
Branding
According to B2B International, branding begins with the consistency with which your products or services are presented and delivered. In terms of B2B search marketing, expressing your market position and letting your personality emerge may assist promote brand awareness and lead creation.
In the B2C market, branding is an essential part of marketing. It helps the marketer properly communicate a message, build client loyalty, confirm trust, emotionally connect with the consumer, and persuade the buyer to purchase. The consumer-company interaction is minimally engaged; thus, you must create a lasting memory and excellent experience for the customer to ensure they will return.
Customer Investment
B2C customers purchase based on their demand. Thus, they can leave your brand and choose others quickly when they change their favorite or requirements.
Unlike B2C, B2B buyers do not purchase items to meet a need or to have pleasure. They are buying technology, software, and services to improve their operations and manufacturing. It lowers costs, enhances the user experience, and, eventually, raises income. As a result, it stands to reason that a B2B transaction is an investment in future profitability and productivity.
Order and Shipping Process
Many of the order fulfillment and shipping services used by B2B and B2C eCommerce enterprises are similar. Everyone who makes a purchase expects the goods to be delivered securely and reliably in the shortest amount of time and at the lowest possible cost.
However, as compared to B2B delivery, the time B2C customers are willing to wait for a delivery is far shorter in most circumstances. Besides, the order and shipping process is more simple. With B2B orders, buyers and sellers have to hire a 3rd insurance party to guarantee that product is delivered safely.
B2B vs B2C eCommerce Website
Product Content
Product content for B2B and B2C eCommerce are very different. In B2B websites, it is critical to include all relevant tools and information upfront so that the professional buyer may study as much as possible on their own. This will help the buyer to be able to make up their mind and convince others.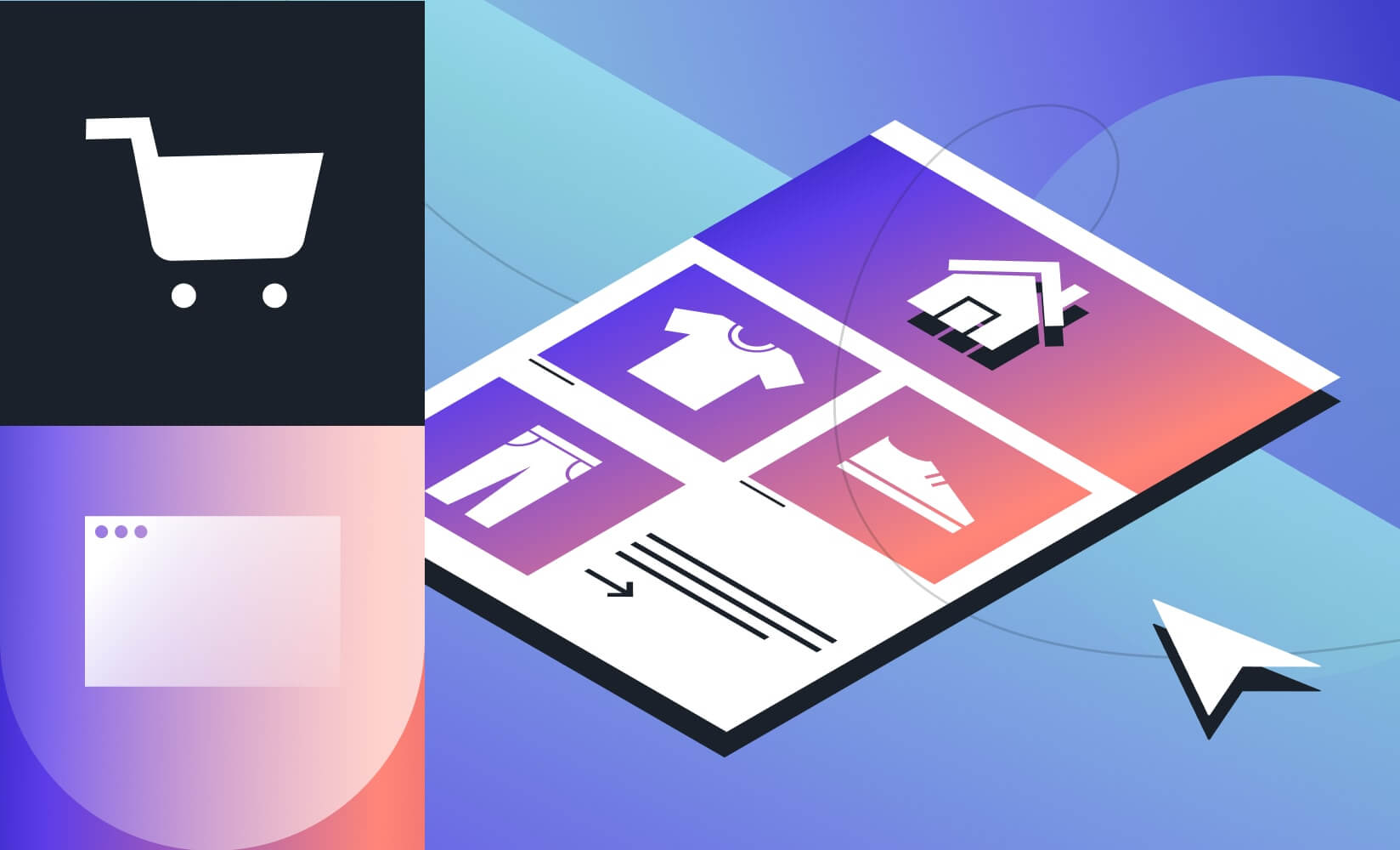 B2C buyers are solitary purchasers whose decisions are rarely influenced by others. When browsing for a product online, they have less complicated concerns. They will pay attention to reviews, colors, prices, and requirements when looking for a product.
Homepages
A B2B homepage is often designed in a simple style with little clutter. In comparison, a B2C homepage is usually more attractive. Discounts, special deals, and discounts take center stage, enticing the customer to buy.
Call-to-action (CTA)
B2B eCommerce website CTAs are typically more direct, whereas B2C website CTAs might be more creative. It's best to A/B test different CTAs to discover which one converts the best.
Checkout Process
The checkout process for B2B websites should be a combination of automated, pre-programmed checkout procedures and live human support available at any time. In contrast, the methods to execute a transaction in a B2C business is simple. The consumer adds the goods to the cart, enters discount coupons, checks the delivery address, pays, and receives confirmation that the transaction was successful.
Shipping Methods
The order size for B2B is larger, making same-day delivery impossible. There are three main B2B shipping options: LTL freight carrier, warehouse pickup, and standard delivery.
Because the B2C order is small, it is qualified for standard and widely available delivery options. Merchants often integrate methods like One-day delivery, Picking up in-store, Same-day delivery, and Free shipping.
Payment Methods
A B2B company will often employ specialist payment methods. Because of high-value orders, security is the top priority. The payment options include: Pay on credit, paper checks, credit cards, and ACH payments. In B2C eCommerce, customers need a fast and convenient payment method like Paypal, mobile wallet, credit cards, etc.
Notable B2C vs B2B eCommerce Examples
B2C eCommerce Examples
Netflix
Netflix is one of the world's biggest providers of online television networks, with the millions of customers continually increasing.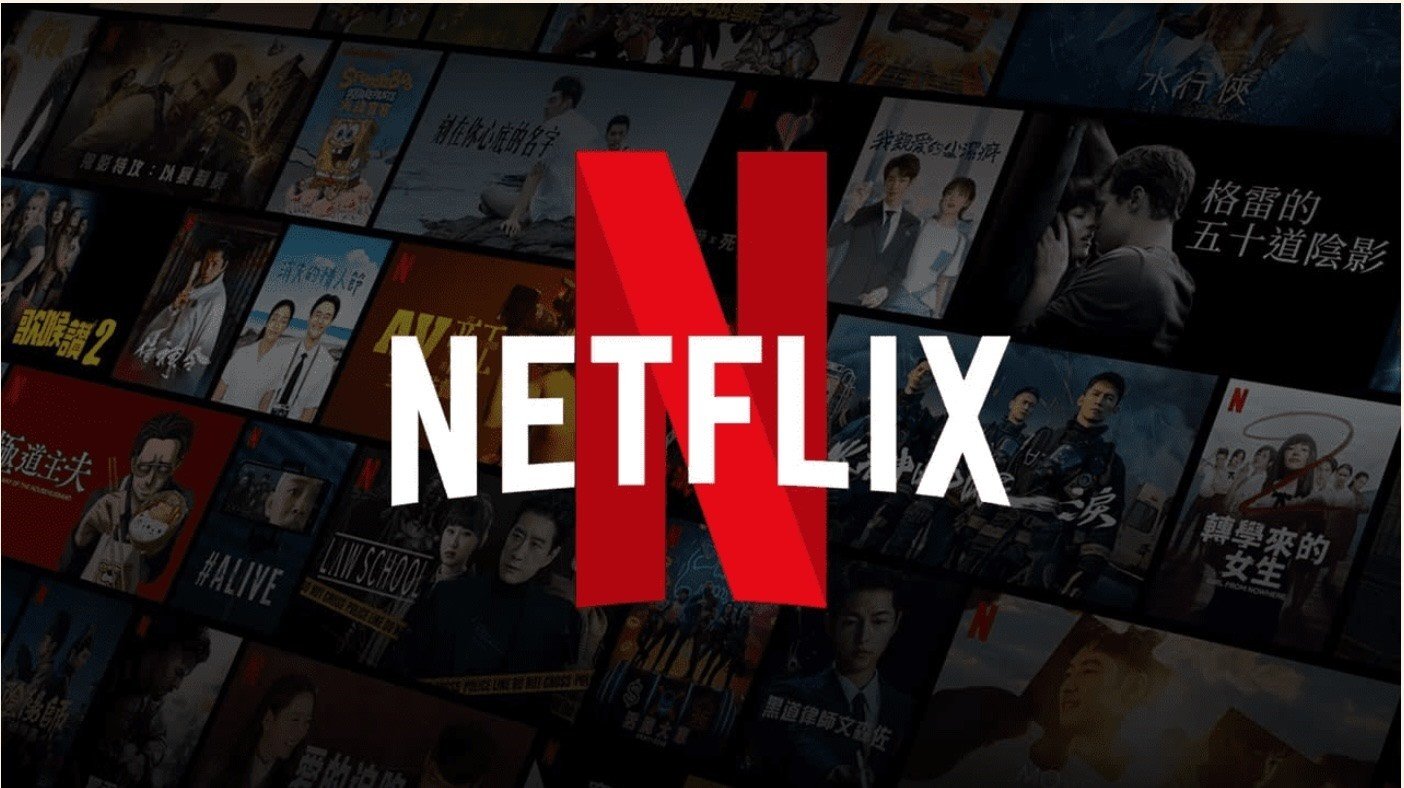 This firm offers a plethora of TV series to its customers, allowing them to enjoy their TV experience regardless of their country's time, location, or availability.
Hoang Phuc International
Hoang Phuc International, a renowned name in Vietnamese fashion with a legacy spanning 30 years, partnered with Magenest to realize their vision of an omnichannel approach and elevate their international-standard purchasing experience. As a fashion retailer, Hoang Phuc distributes products from many well-known brands around the world and sell them B2C to consumers.
Leveraging Magento's powerful customization capabilities, Magenest introduced key extensions such as Store Locator, Advanced Search, and Social Login to enrich the shopping experience. The redesigned interface catered to Hoang Phuc's requirements while maintaining brand compatibility. The customer-centric focus of the project culminated in a streamlined and globally standardized eCommerce platform that effectively resonated with Vietnamese consumers.
Tesco
Tesco is one of the largest supermarkets in the world. It supplies all necessary items for individuals, from drinks, foods, FMCG, and more.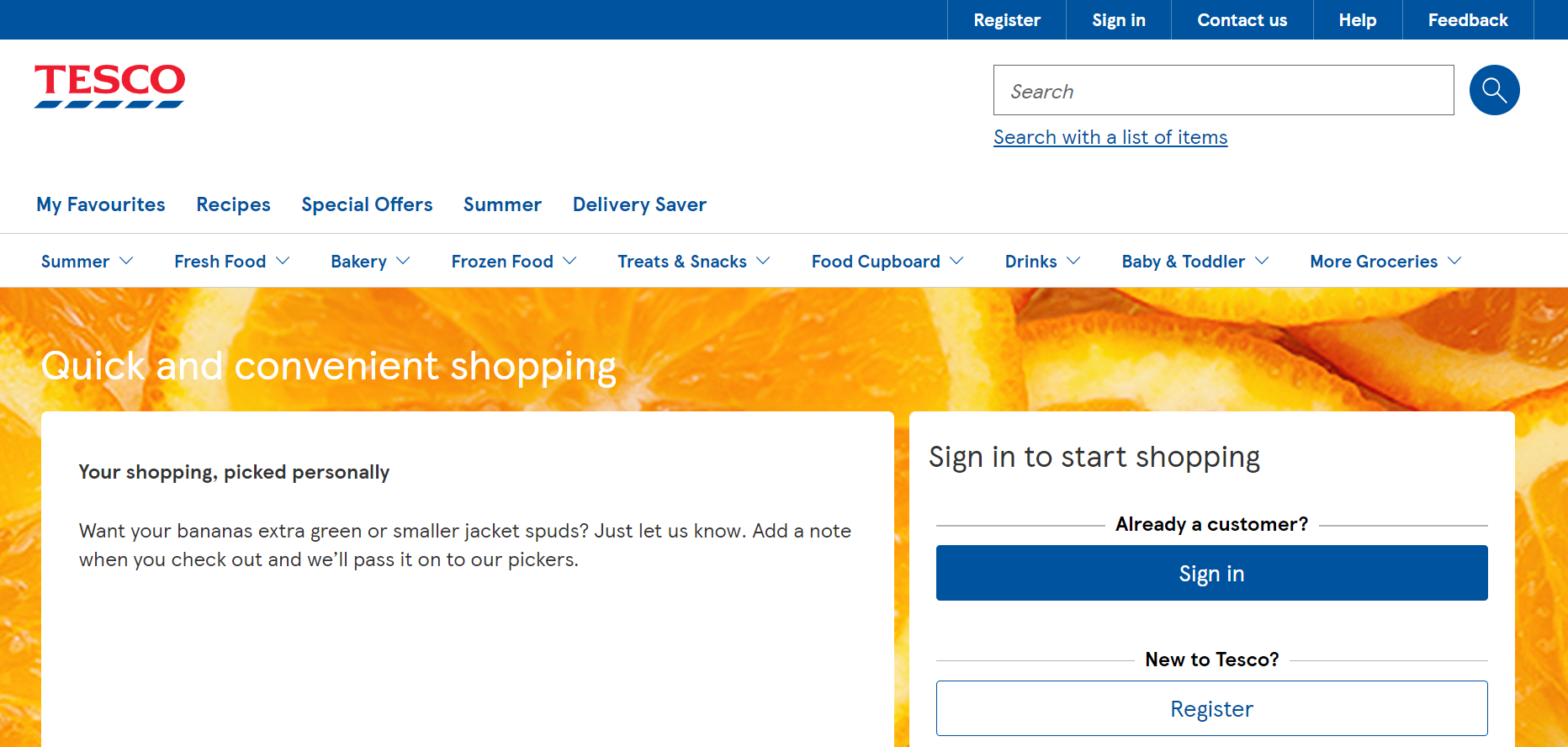 Thanks to technology and innovation like AR, big data, and purchasing via mobile, this brand has increased sales. Its goal is to transform Tesco into a multichannel supplier, which will be critical in future distribution. The company's new mobile and tablet applications will also significantly improve the purchasing experience.
Lay's
It is one of the most notable brands in the B2C eCommerce market. When compared to other crunchy snacks on the market today, Lay's may have a more conventional feel for this sort of food. However, there is no doubt that Lay's understands how to keep its brand's attention and wisely update its image.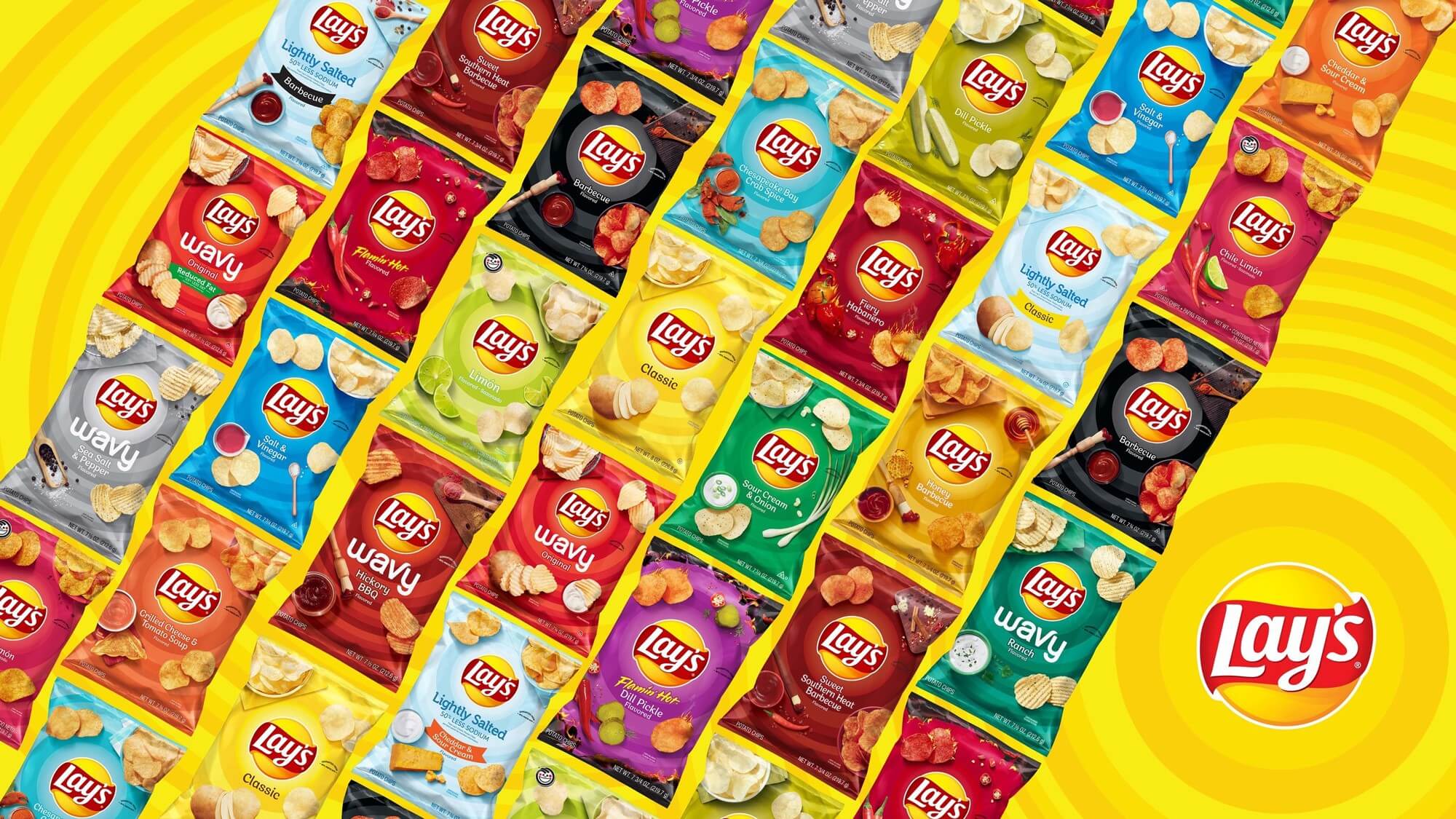 Every year, the business holds a digital contest in which its customers vote for the new taste (from three alternatives) that will become a permanent product of Lay's potatoes. Throughout the year, the three flavors are available in a limited number of locations around the country. Best of all, during this yearly competition, the brand sees a significant rise in consumption.
B2B eCommerce Examples
Mailchimp
Mailchimp, the world's largest marketing automation platform, is an outstanding example of a B2B e-business company. It's all about mailing services, which help businesses of all sizes carry out email marketing campaigns to deliver approximately one billion emails every day.
Mailchimp is an all-in-one marketing platform that allows users to create marketing campaigns, deliver better mail to their target audience, communicate with their consumers, and promote their brand.
Alibaba
Alibaba is one of the leading B2B eCommerce companies in the world. The organization accomplished this by always concentrating on the demands of its clients. The model is like Amazon, but instead of serving single customers, it focuses on business buyers by delivering the same products adapted to each B2B business it entered.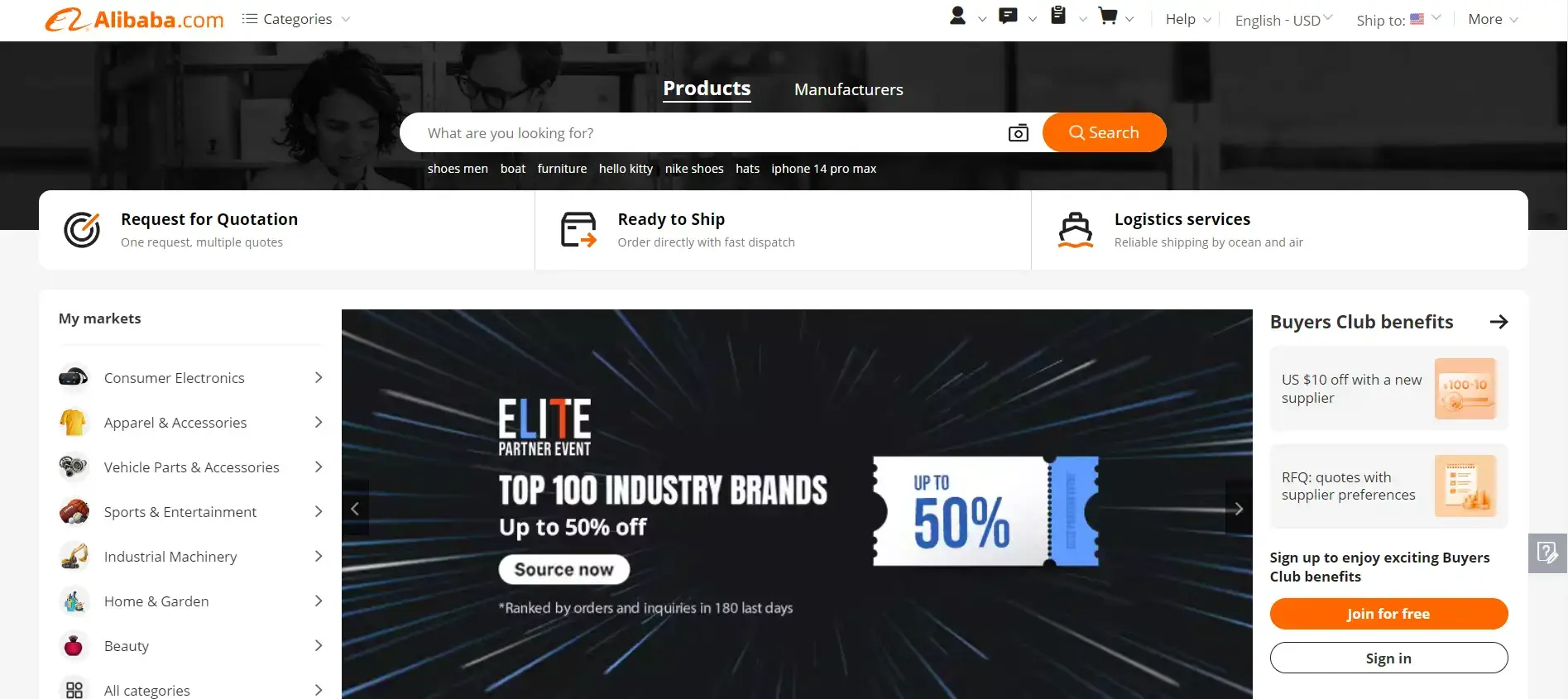 Furthermore, all of this is entirely free. Alibaba makes money by connecting customers and merchants through advertisements and commissions. Thanks to its website, the brand has more success and thoroughly serves the consumer, which eventually transfers to the online experience.
Medline
Medline is one of the leading private makers and distributors of medical products and boasts one of the industry's top websites.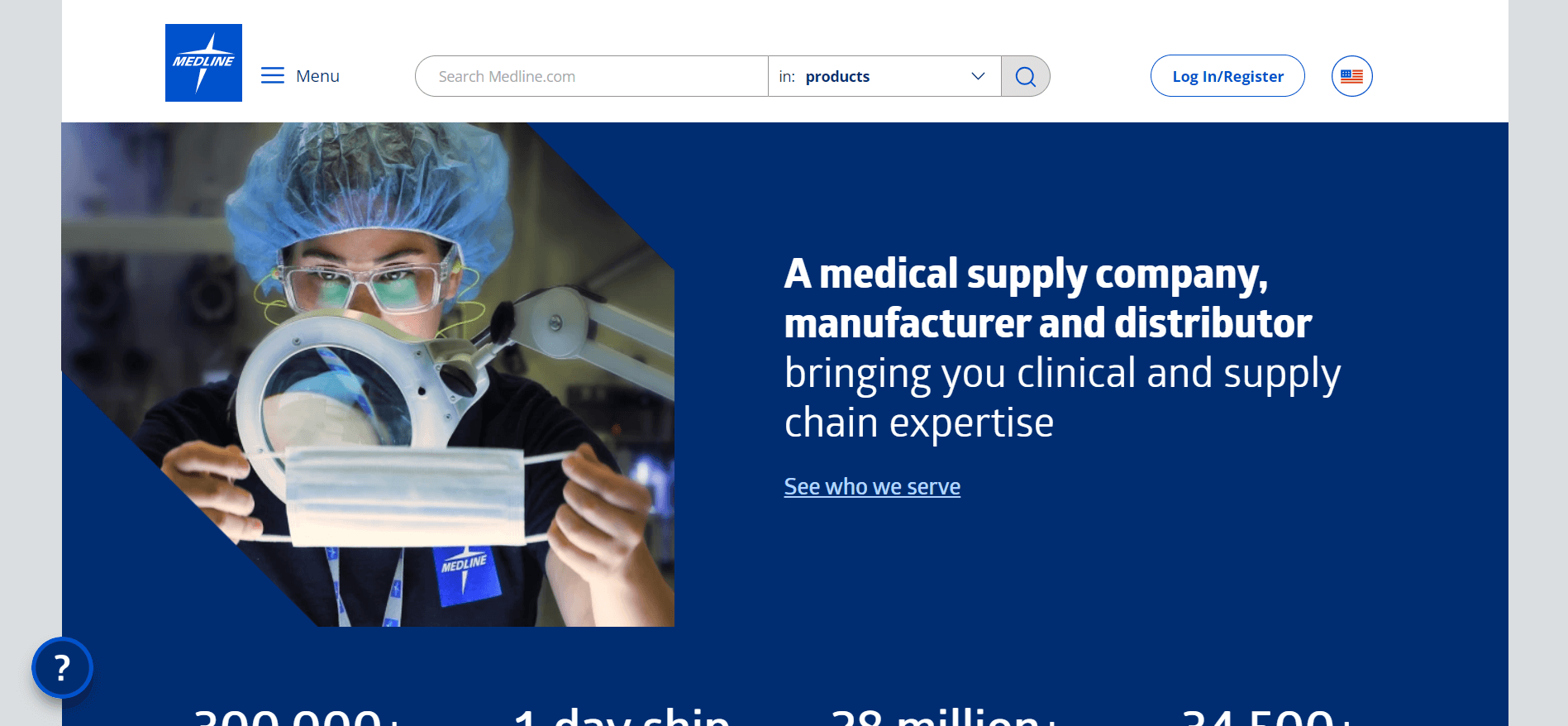 It provides 350,000 goods, all of which are accessible on the website. You may utilize interactive features to help you discover the exact information you're searching for. On Medline, you receive a personalized vision of the website that you deserve as a consumer, which is precisely what the firm wants to do. You can select the particular categories you require.
Trung Nguyen Legend
Although there are some differences in B2B vs B2C eCommerce, Trung Nguyen Legend, a pioneering coffee brand in Vietnam, has teamed up with Magenest to create Coffee Hypermarket website, that can combine both aspects of their business. Trung Nguyen dedicates their storefront, which everyone can get access through for B2C, where customers can take a look at their lines of products.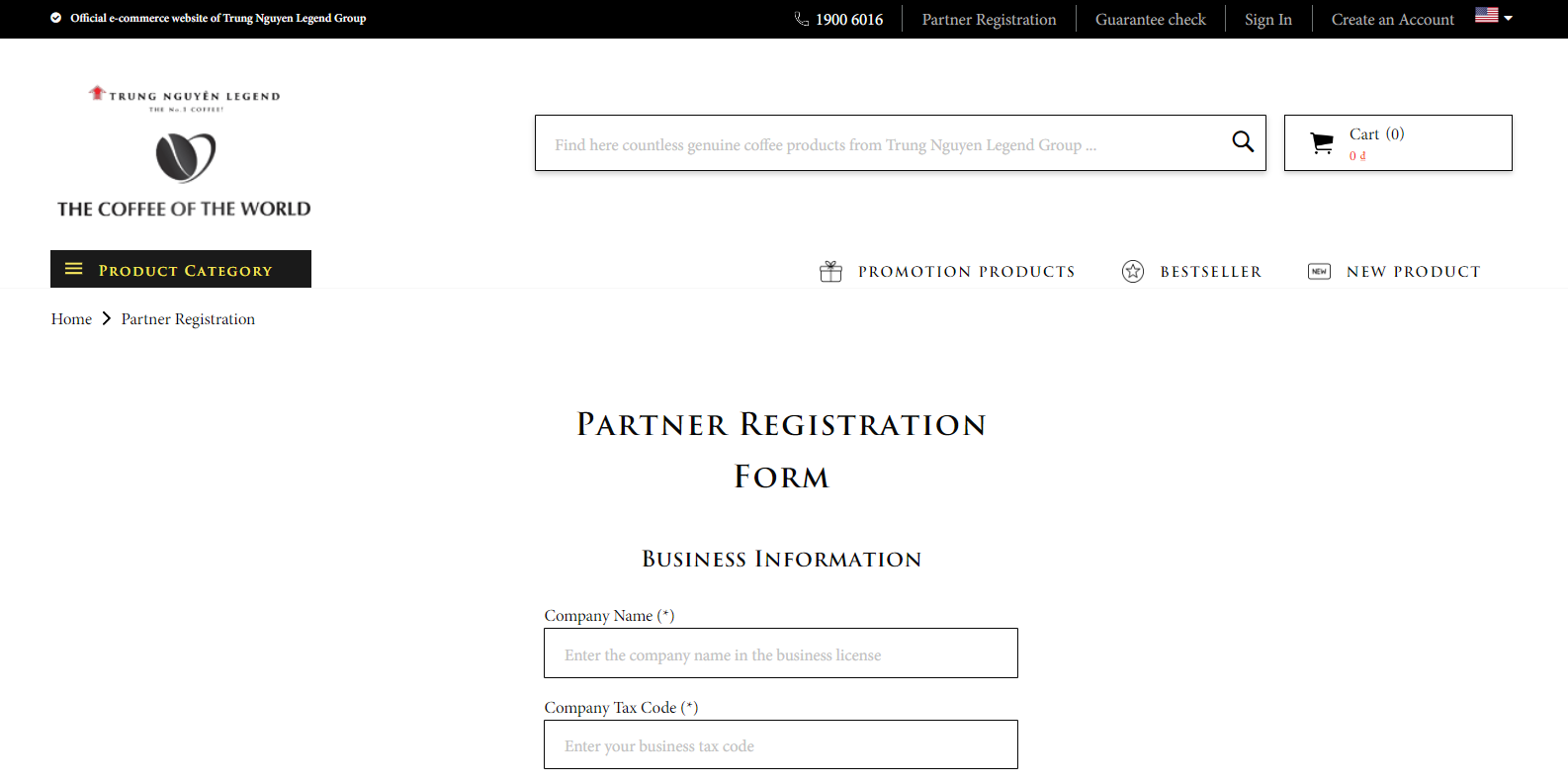 Then, for B2B customers, they have created a portal where they can sign up to create an account. After submitting all the information, they will be contacted by a sale representative to help them open the B2B account. After signing in, B2B customers can enjoy a few extra features, which include the ability to quickly order, save and re-order, separate discount policies for each product, and an affiliate program.
Wrapping up
In this post, we've covered key differences between B2B vs B2C eCommerce enterprises. Businesses' and customers' purchase patterns are vastly different, yet the factors are the same. The majority of consumers and businesses seek to get dependable items at the lowest feasible price. Companies, like individuals, take a long time to contemplate significant acquisitions. Furthermore, there is usually a procedure in place to authorize purchases.
Whether you're in the B2B or B2C market, your aim is only one – give the best services and goods to your clients. Choosing the right eCommerce platform will assist you in achieving that aim. If you want to find a suitable eCommerce solution for your business, you can try our guide for the best B2B digital transformation success, or let's connect with us! Magenest assures you that you will have the perfect result for your project!