Running Shopify art stores is a daunting task. You have to consider the design, pricing, and storage of your artwork. Then, you will deal with customers, suppliers, and marketing; things that would be easier said than done! Luckily Shopify has created a range of solutions tailored specifically for artists. The platform provides everything you need to create, promote and sell your artwork online.
From beautiful store designs and themes to easy-to-use eCommerce tools and automated fulfillment systems, Shopify has all the right tools at hand to help you make your business a success. In this blog post, we'll walk you through some great examples of Shopify art stores. From that, you can get inspired by their amazing work!
10 best examples of successful Shopify art stores
FEATURE
It's easy to understand why FEATURE is a great example of a Shopify business. It is profitable in the arts and crafts market. The store boasts a wide variety of goods, a thoughtful arrangement, and a stylish, contemporary look.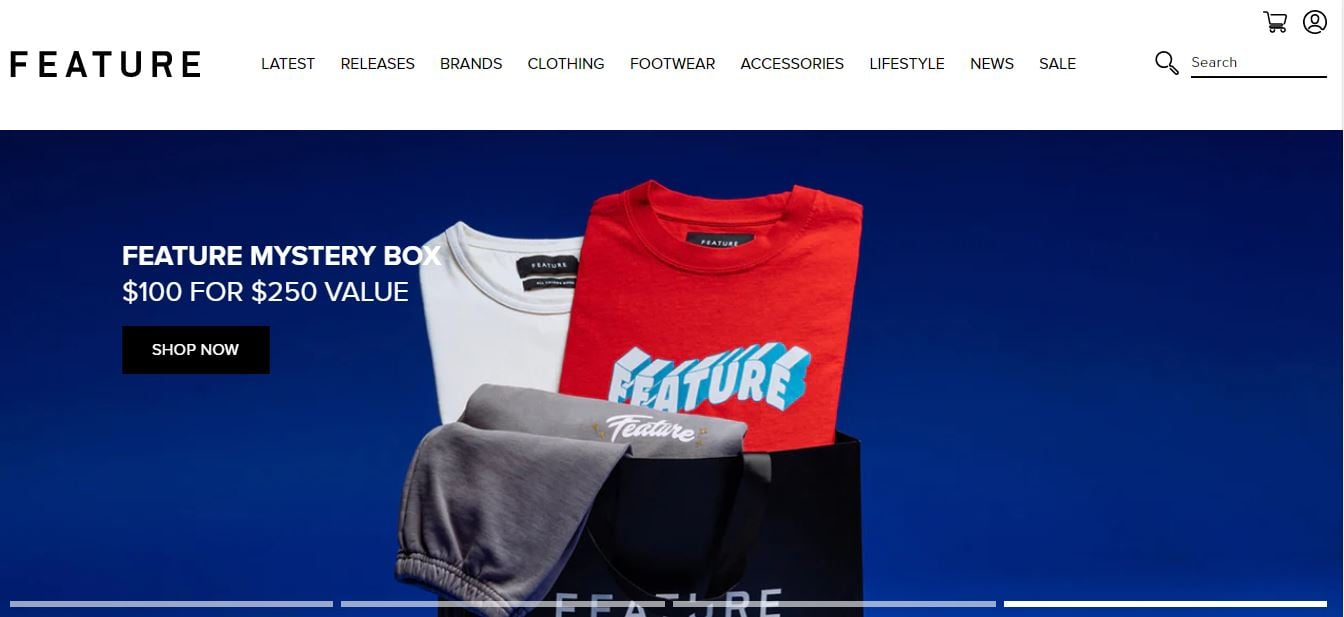 They presently carry over 120 premium fashion and shoe brands, including Nike, Adidas, and Vans, in addition to their own label goods.
One of the reasons they continue to be successful is that their team of creatives always finds fresh, cutting-edge methods to showcase their goods. If you're searching for a Shopify store with arts and crafts things well, keep an eye out for this one.
BOTE
Another top-notch instance of Shopify art stores and crafts sector is BOTE. The shop specializes in selling boards for kayaking, surfing, and stand-up paddleboarding. They now have more than 200 items in stock, all of which are dropped-shipped.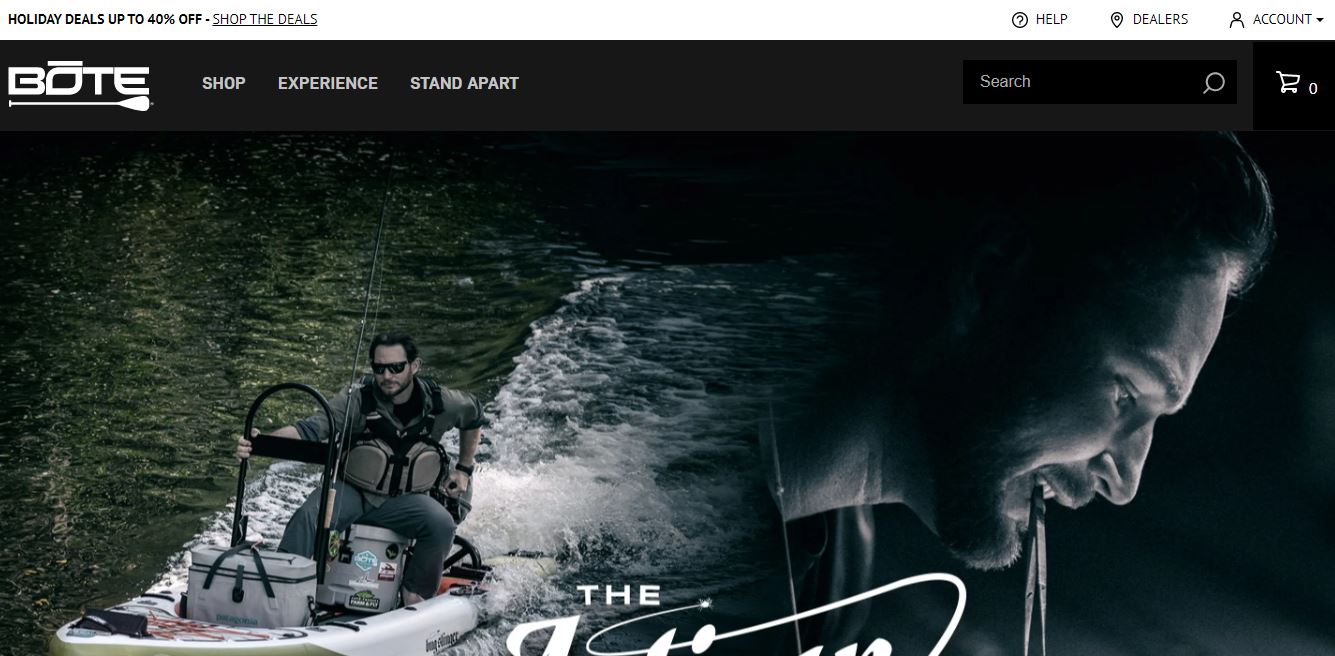 The fact that BOTE has created a great brand while being a tiny business makes them exceptional. Two partners opened the store in their garage and it has now developed into a multimillion-dollar enterprise.
Their emphasis on high-quality items and exceptional customer service is the secret to their success. Major publications including Gear Junkie, Insider, Outside, and Travel+Leisure have all covered BOTE.
NightCafe Studio
NightCafe Studio stands out among Shopify stores as one of the few that is solely dedicated to digital art. They provide what they describe as an AI Art Generator, which enables users of all skill levels to produce their own digital art. Therefore, with their program, you may produce something that is wholly original regardless of your level of artistic experience.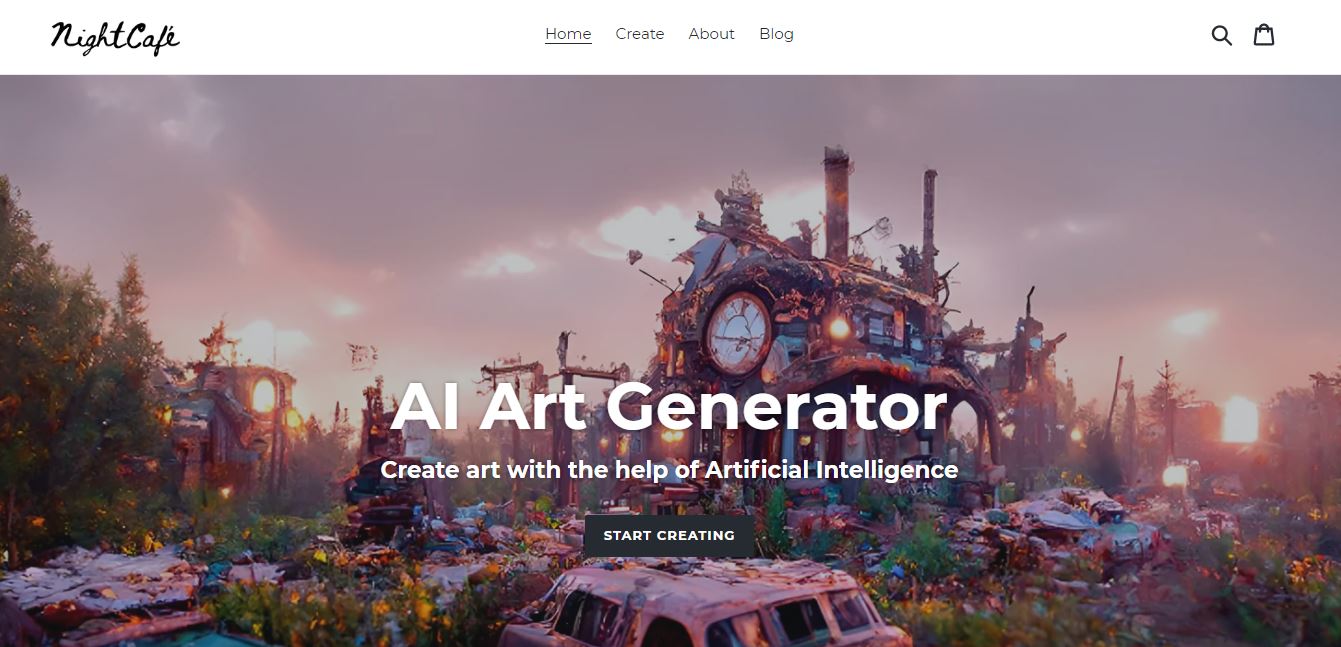 NightCafe Studio is a fantastic illustration of a Shopify shop that has identified a niche and exploited it. The market for digital art is expanding quickly, and NightCafe is well-positioned to benefit from this development.
The stunning and contemporary design of NightCafe's store caught our attention right away. Everything is well-planned and aesthetically pleasing, from the color palette to the product arrangement.
HOLDEN
Shopify retailer Holden sells unique wedding bands. Their use of recycled materials throughout their whole line of rings gives them a distinctive edge. This covers materials like metal, wood, and even diamonds that were created in a lab.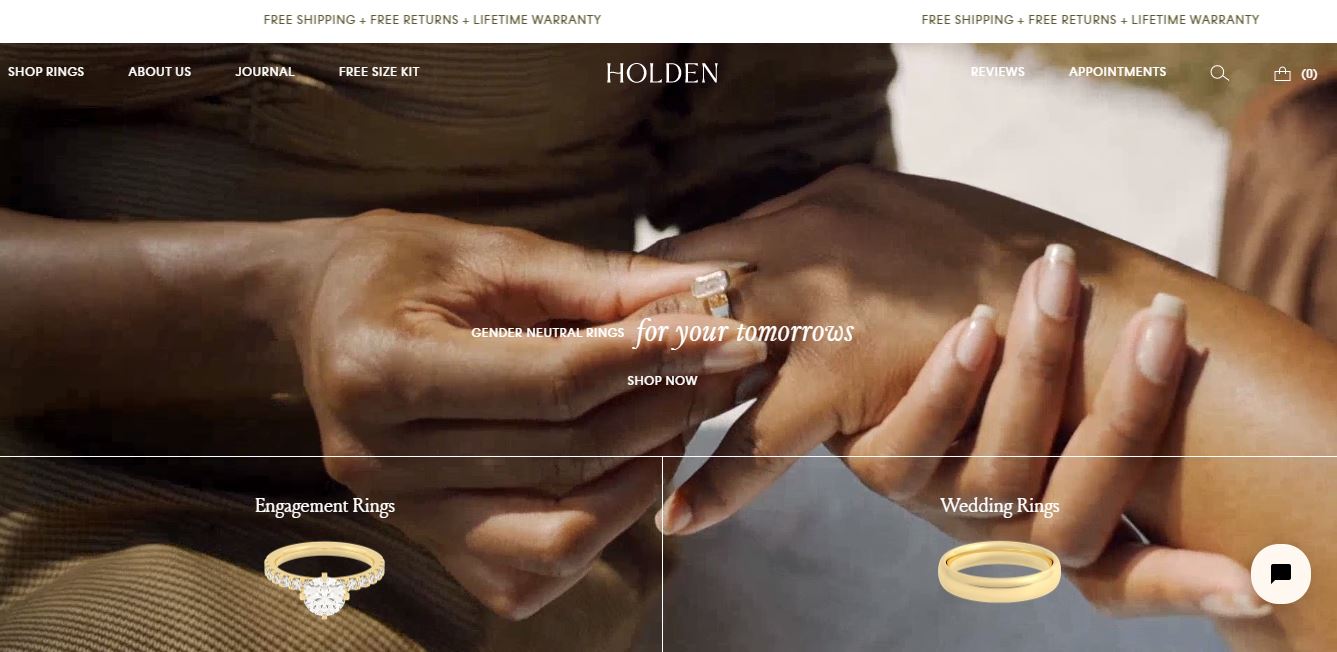 Regarding arts and crafts retailers, Holden is a fantastic model of how to create a company with a sustainable and environmentally good aim. The items are categorized neatly, and the interface is simple to use. The pictures are really excellent and truly show off how stunning the rings are.
Design Milk
Shopify store Design Milk provides trendy home décor and accessories. They include a variety of goods, such as wall art, lighting, furniture, and more.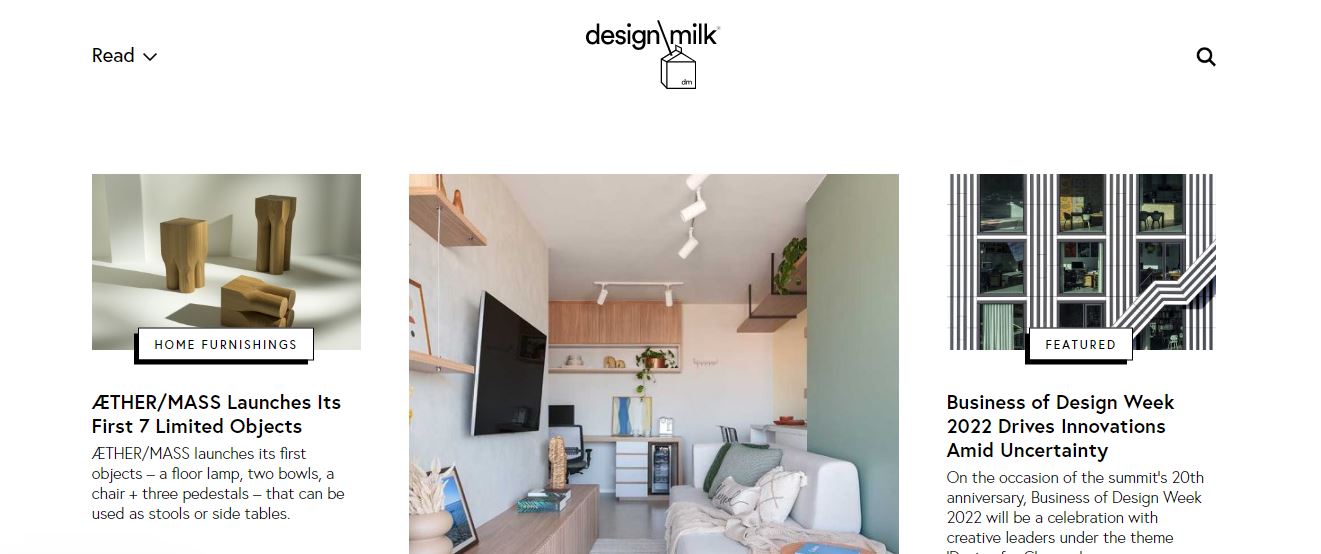 We adore Design Milk for its simple, modern storefront design. The layout and product photos are both excellent. The goods are arranged well and are simple to discover. The pictures are very excellent and really show off the goods in all their splendor.
The utilization of white space in Design Milk's shop is something else we noticed. This provides the business with a fresh, bright vibe that is ideal for a store selling home goods.
SNITCH
Popular Shopify retailer SNITCH offers a variety of items for men's fashion, including clothing, jewelry, and accessories. Both men's and women's items are available in a variety from them.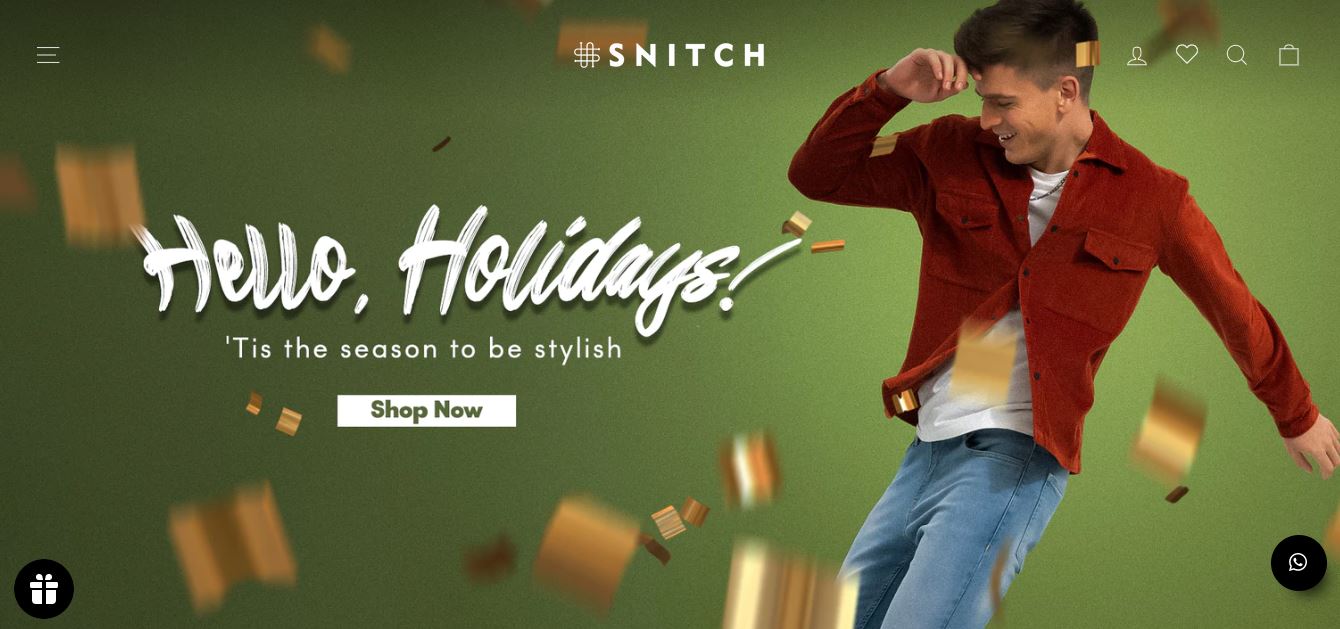 The neat and fashionable shop design of SNITCH is what we like about them. From the design to the product photos, everything is spot on. They also do a fantastic job of showing their items in action.
Additionally, SNITCH excels at using customer recommendations for their benefit. On their product sites, they feature a part where they display quotes from actual clients. This is a fantastic method to gain the trust of new buyers.
IKONIK
They specialize in inspirational canvas prints with subjects like Michael Jordan, Tiger Woods, Muhammad Ali, NBA Legends, and Monopoly.
IKONIK is noteworthy because of its capacity to transform ordinary items like canvas prints into something exceptional. These prints could enhance homes or places of business. And they also make excellent presents for sports and video game lovers.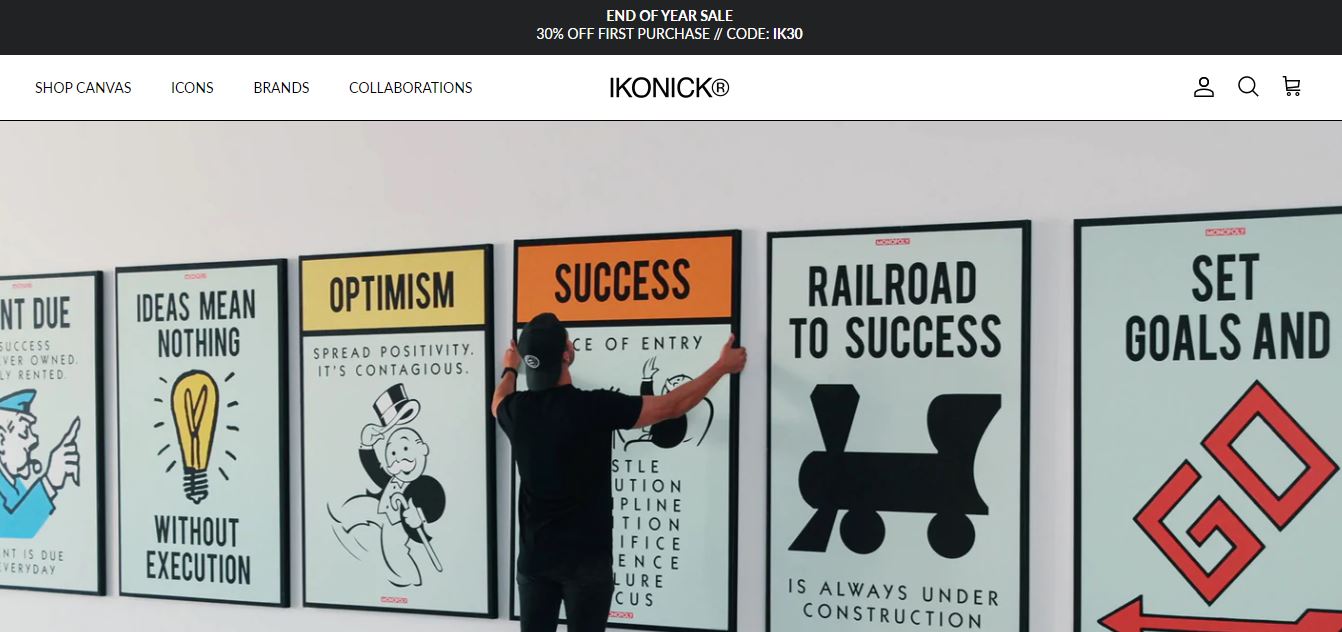 In eCommerce, having a clean, professional-looking website is important, and IKONIK excels in this area. They have a distinctive product, a website that is expertly developed. And they provide discounts and promotions to reward repeat purchases.
Amira Rahim
The website of Amira Rahim is a perfect example among art Shopify stores with strong branding. Her artwork is vivid and colorful, and her logo, website header, and header typography all feature bright magenta prominently. The categories Originals, Prints, and Recently Sold Works are among those that show up when you hover over Shop.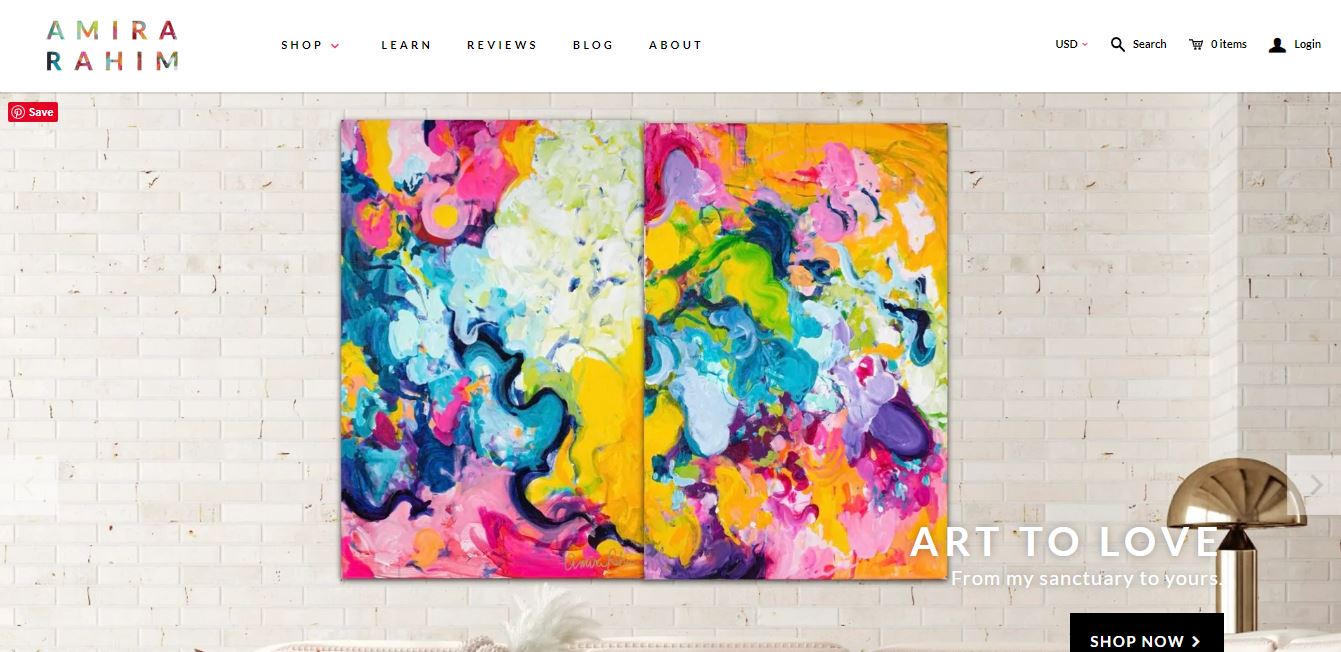 Each image in the shop displays the title, the medium, the size, and the price when hovered over. You don't need to go to a new page each time you want to read the item's name or price. Instead, make this an extremely user-friendly feature.
Matt LeBlanc
You could select the price range you'd like to view when you scroll over Shop Originals. It is because Matt LeBlanc offers art at a variety of pricing points for all types of collectors. Additionally, there is a separate category for accessories.
The marking of both things that are on sale and those that are sold out emphasizes the idea of scarcity. Each image has a price underneath it. And when anything is on sale, the price gets lower to illustrate what a great deal the customer is receiving.
You can learn from this art store Shopify as soon as your startup. Promoting sales and making it simple for clients on a budget to appreciate your work are smart sales strategies.
Marta Spendowska
In Marta Spendowska, the items for sale are divided into originals, prints, and art presents, similar to many of the other stores. The sidebar then allows you to narrow your search by color, product category, or collection. That makes it simple to locate what you're searching for.
You don't need to click through until you want to view additional information because you can see the piece title and price by hovering over each item. Further photographs and a number of tabs with additional information, such as materials, inspiration, and shipping details, are available by clicking through.
The amount of information for each item is a kind gesture that demonstrates a strong interest in the customers' enjoyment.
9 most recommended themes for Shopify art stores
Selecting a theme complementing your shop's aesthetic and objectives is one of the most vital aspects of successful Shopify art stores. You want to be user-friendly, maximize sales, offer clients a positive browsing experience, and have a look that fits your brand. Look at these themes below to discover what fits your brand. If you don't find what you're looking for or want more customization options, don't hesitate to contact us or our seasoned Shopify website development services.
Lezada
Looking to construct a beautiful minimalist online store? Lezada Shopify Theme is the only option. This theme has 40+ drag-and-drop page builder components, 11+ Revolution slider styles, 5+ Revolution banner styles, and high-quality graphics. To give your firm a distinctive style, you may select from 6+ footer options and 10+ header variations.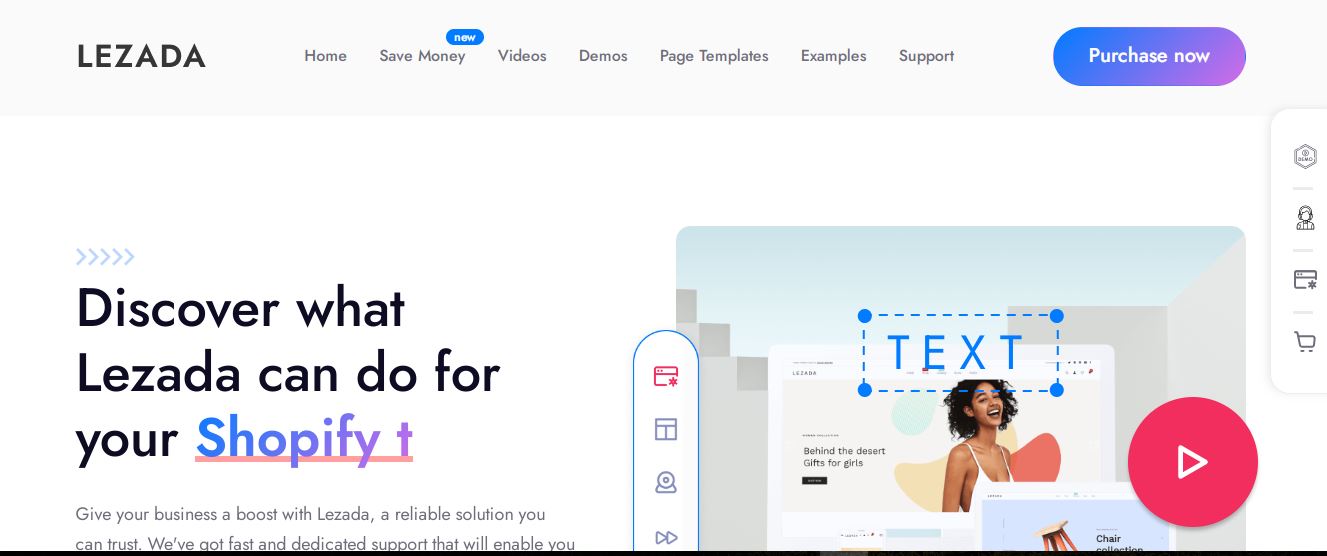 The Lezada Shopify Theme is ideal for modern, creative businesses because of its nice, clean, and straightforward style. The site's cross-browser compatibility and SEO optimization make it simple to attract potential clients to your website. Your website will look fantastic on any device with this responsive Shopify theme.
LeArts
With the LeArts Handmade Shop Shopify theme, you can build a beautiful and expert online store that accurately displays your goods. You may choose the pre-made homepage layout that best suits your business from the selection provided by this theme.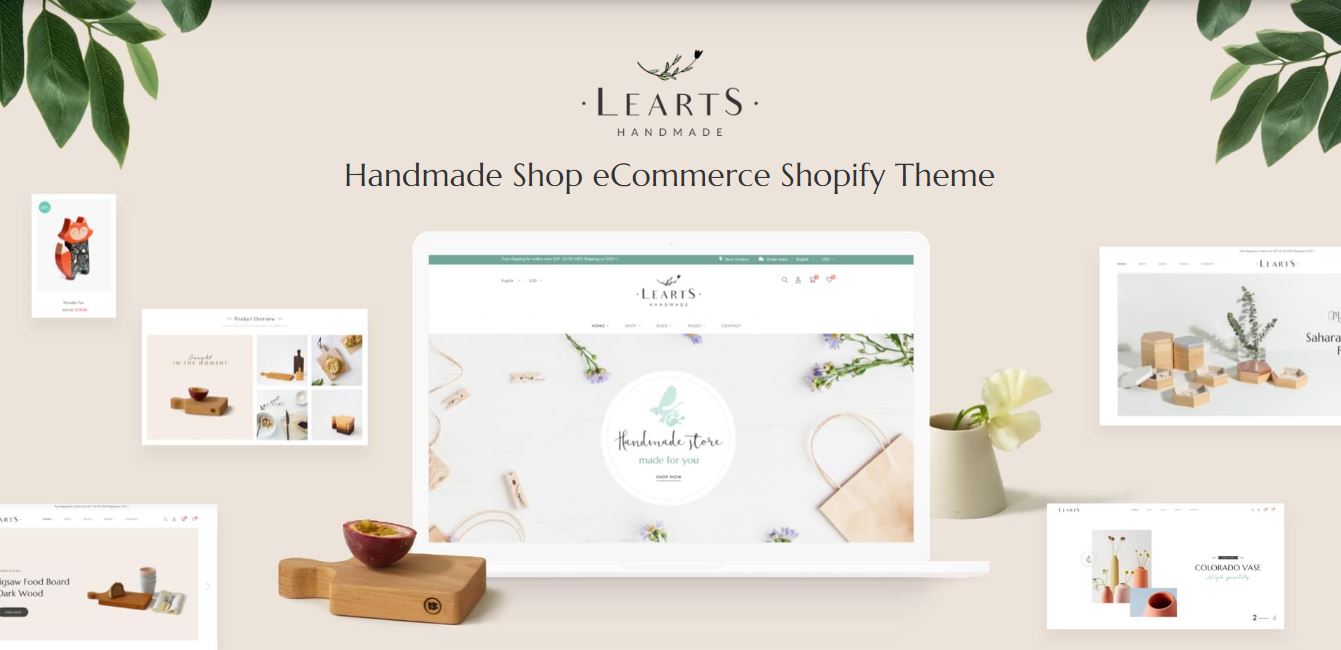 LeArts is a cutting-edge, imaginative, and expert Shopify theme that is perfect for online boutiques selling handcrafted goods, furniture shops, art design studios, and other similar businesses. With more than 13 different home page layouts to choose from, 50+ drag-and-drop sections, and a wide variety of slider and banner choices, this premium Shopify theme has everything you need to build a stunning and successful online store.
Louis
Look no further than Louis if you're seeking a Shopify theme that's designed especially for handcrafted and creative products. With the simple drag-and-drop builder of the Shopify Sections theme, you can simply tailor your store to suit your own requirements.
The slider lets you showcase your most popular goods while the multi-currency dropdown menu and mega menu make it simple to manage your inventory and transactions in different currencies. Customers can quickly see what's unique and interesting on your website using the highlighted product module.
Fulap
For florists wishing to establish an online presence, the Fulap Shopify Theme is the ideal option. This theme makes it simple to develop a stunning website that engages visitors and displays your work thanks to a drag-and-drop page builder, sections, and responsive design.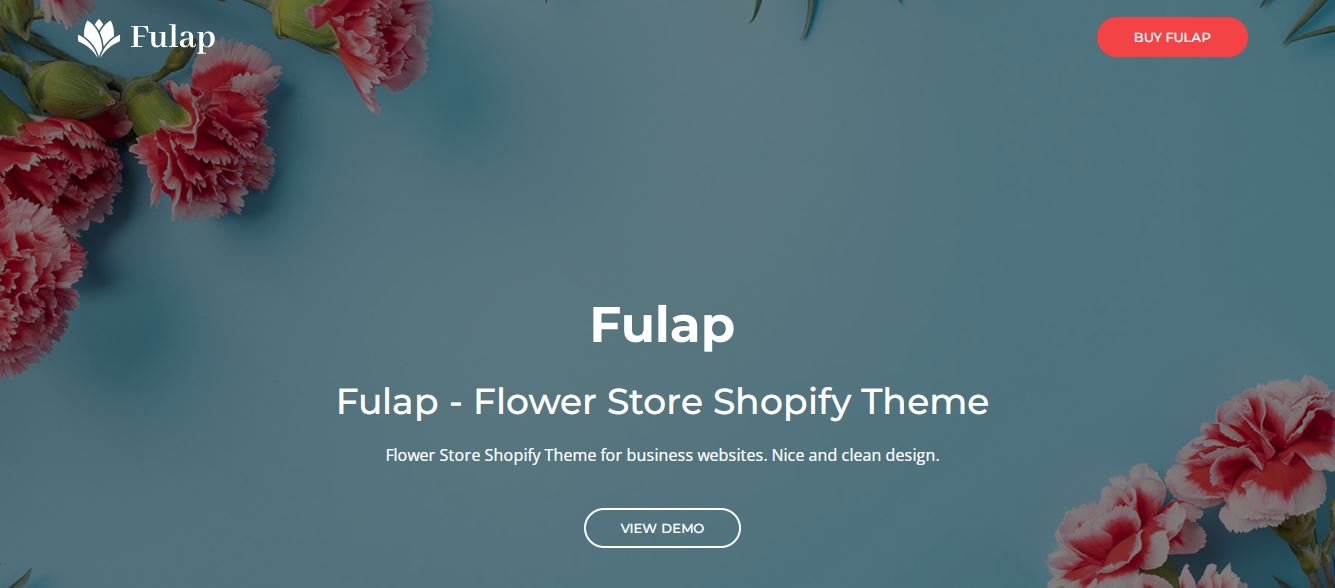 You may build a website with the Fulap Flower Store Shopify Theme that gorgeously displays your lovely flowers. You can utilize the slideshow option to visually showcase your most endearing flowers, fresh arrivals, hot sales, special offers, and vital discount information.
Nokshi
Nokshi is a Shopify theme designed to provide you with the most freedom while yet maintaining a pleasing aesthetic. This flexible Shopify theme is made to satisfy all of your accessory and clothing needs. Its modern style makes it perfect for ceramics or even house decor.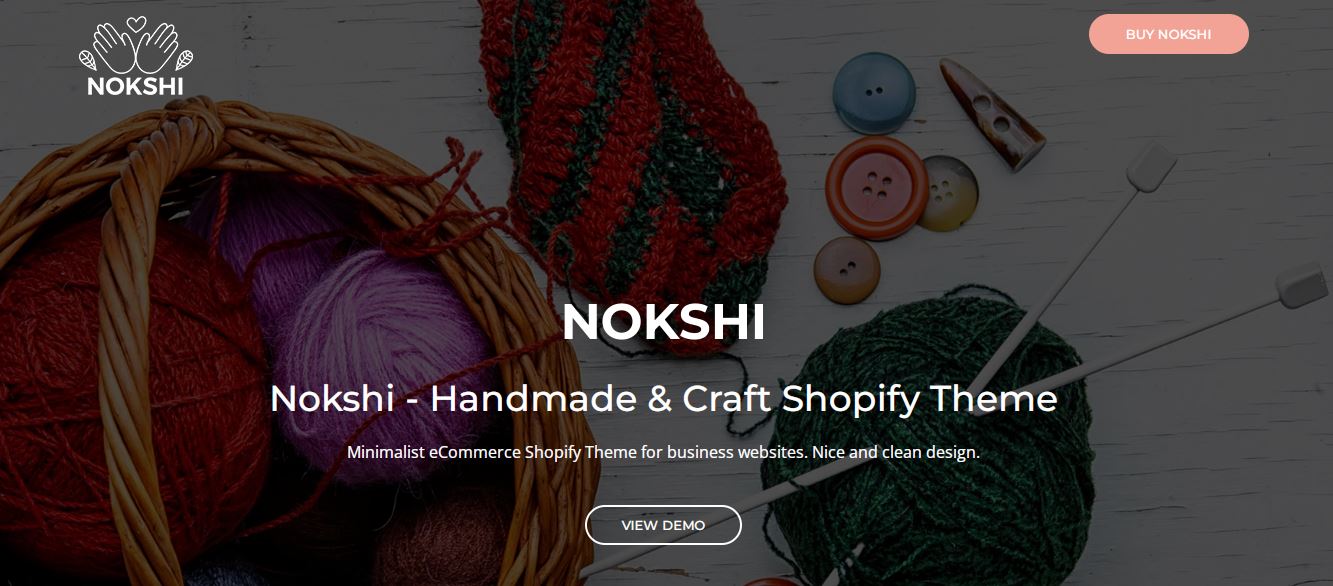 Nokshi is a theme for eCommerce Shopify art stores that will aid in the expansion of your online business. With 4 homepage templates and limitless customization possibilities, this fantastic Shopify art gallery theme will help you stand out from rival businesses in a harsh market!
Artz
Customers can locate their items online with ease thanks to the user-friendly design of this Handcrafted Shopify theme. This is an artist-focused Shopify theme. Due to its beautiful design and responsiveness, this theme will look fantastic on any platform, including phones and desktop computers. It not only offers customization but also quick loading times.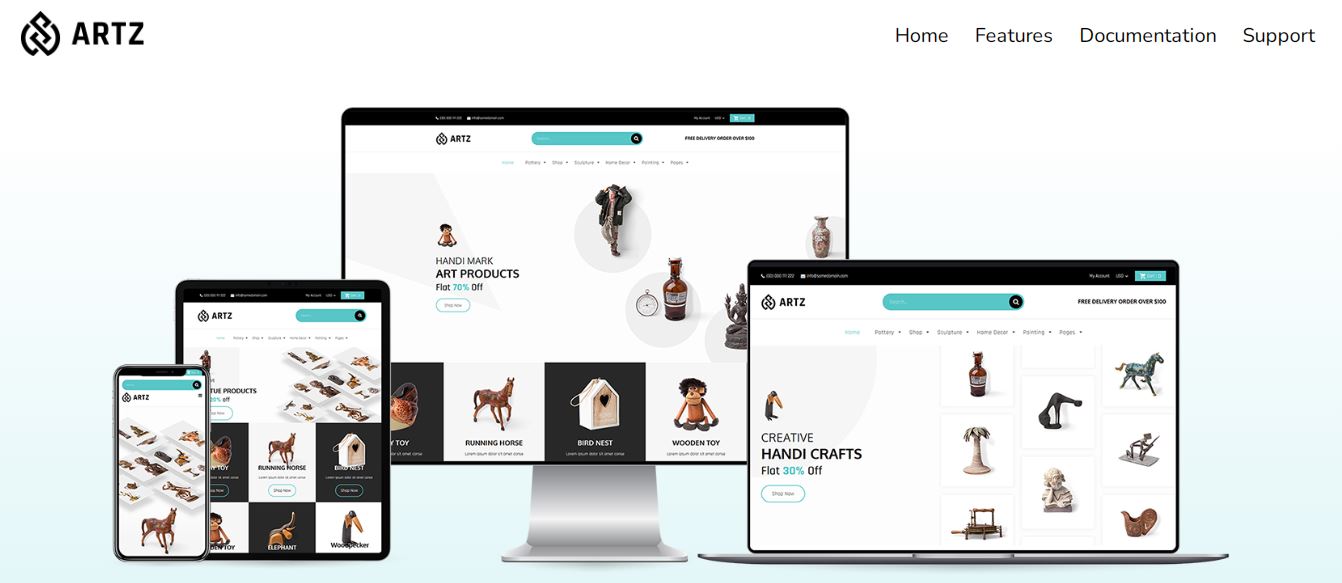 Due to the abundance of customization possibilities and the inclusion of all important features, this premium Shopify theme offers an excellent user experience. This enables you to sort your items in a number of ways from a single spot, such as featured, bestselling, or date & price.
November
Built on Shopify's most recent version, November Responsive Multi-Purpose is a stunning, contemporary, and elegant theme with a range of special features. With 15+ pre-designed demonstrations for different categories, including fashion & beauty or furniture & home décor, this online shop can accommodate any challenging need you may have in mind.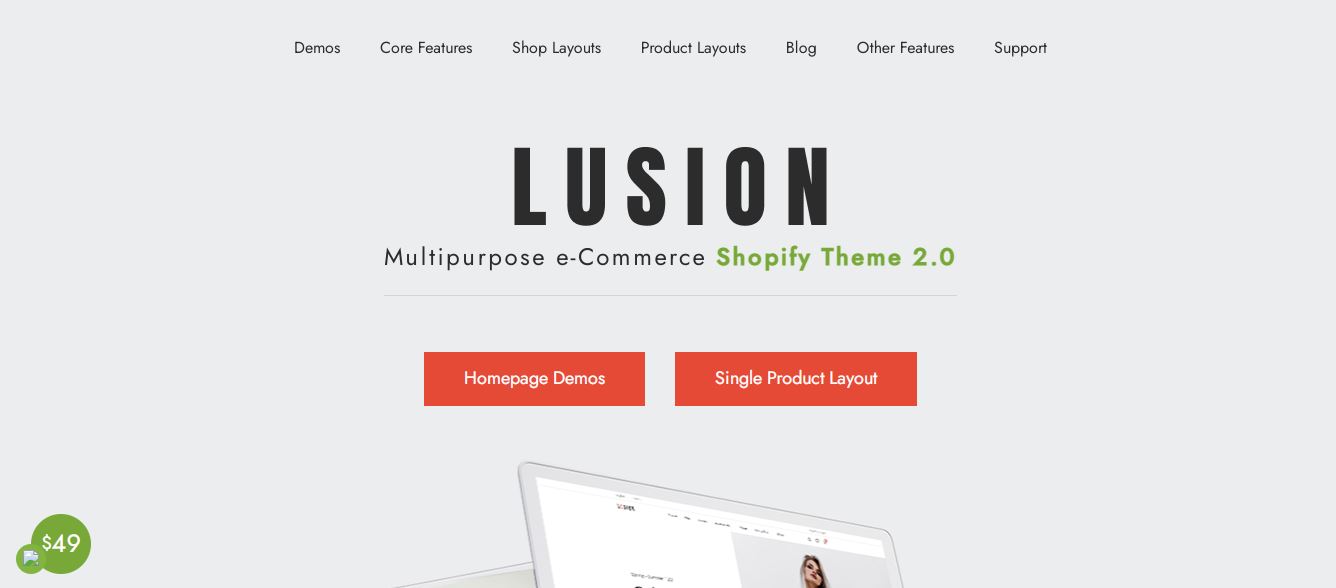 You won't have to worry about your website loading slowly if you choose this theme. Its simplicity and ease of use allow you to make modifications rapidly. Not only does it increase loading speed, but because everything has been designed from the bottom up for optimal efficiency, developing websites is also made simpler.
IntraArt
The IntraArt multipurpose Shopify Theme offers 5+ various flexible layouts, making it easy to get the ideal appearance for your business. Additionally, tabular items make it simple to arrange and show your products neatly. Customized fonts and graphics provide an extra flare, and multilingual support ensures that every consumer may experience your business in their own tongue.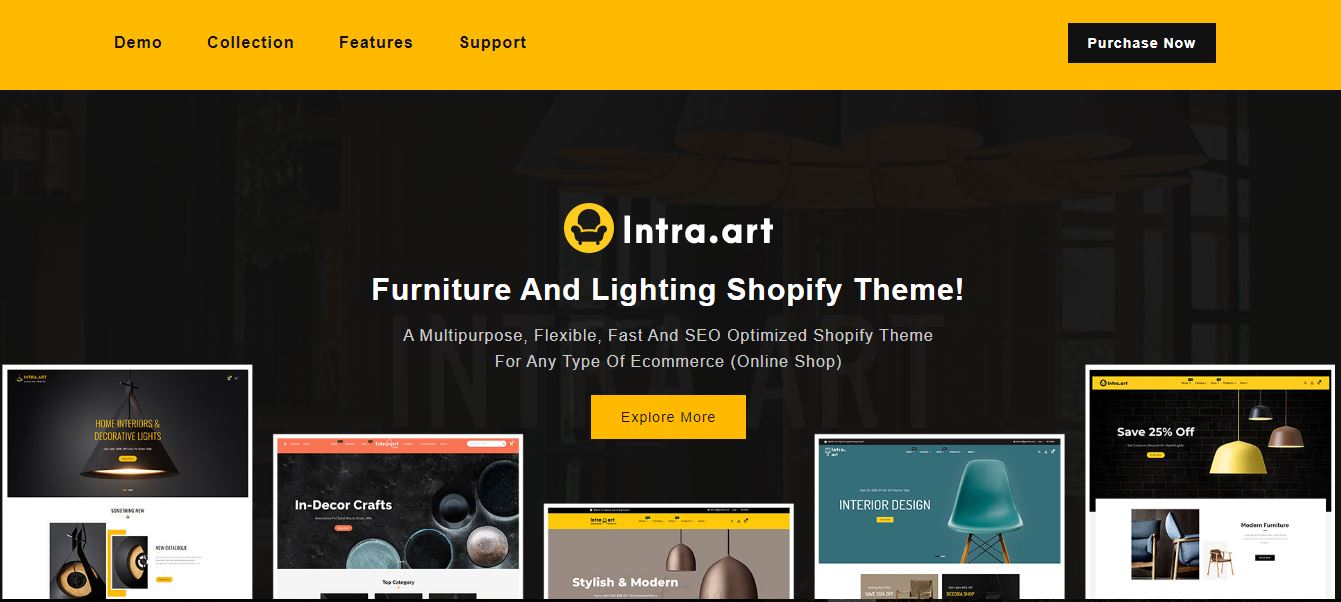 Due to its adaptable design, SEO optimization, and support for all major browsers, the IntraArt Shopify art Store theme makes it simple to create websites that look amazing and function flawlessly on any device or platform. With its wide range of features and possibilities, IntraArt also gives you the chance to create a website that accurately portrays your business.
Minimosa
A furniture store, designer studio, home, decor, chairs, kitchen, ceramic, art, grocery, accessories, wood, minimal and multi-purpose business would all benefit from using the Minimosa theme. It features a stylish design and tasteful color schemes that will look fantastic on your website.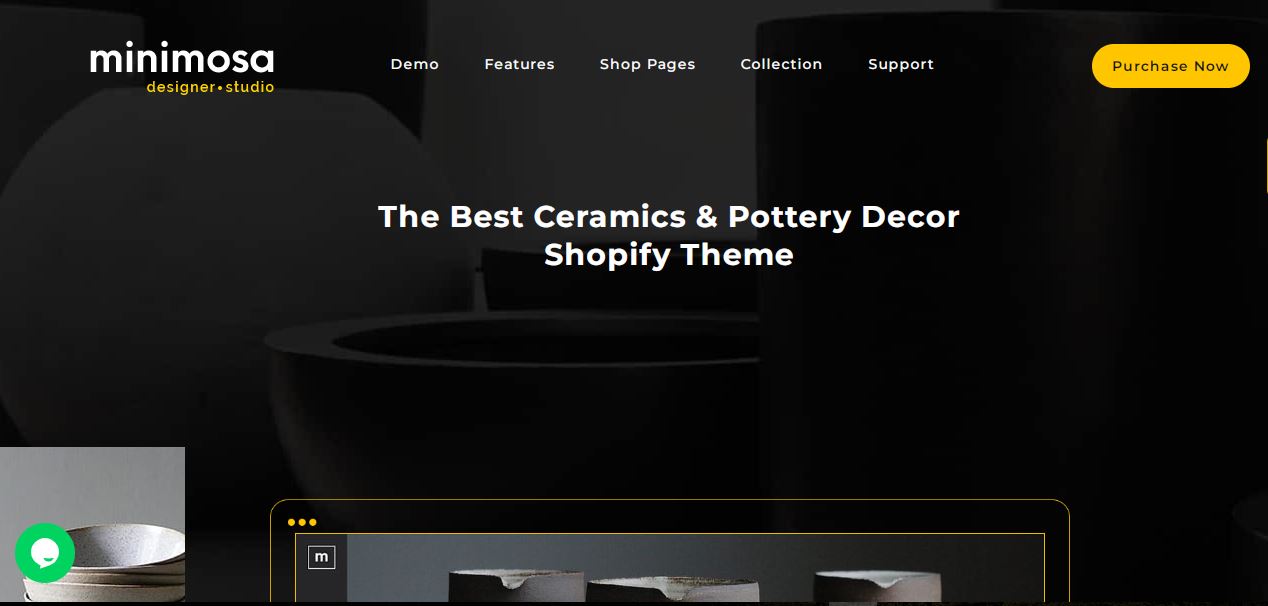 Anyone wishing to highlight their creative work, design talents, or products will find Minimosa to be the ideal theme. A variety of customization choices let you build a one-of-a-kind website that precisely represents your company. With its custom backdrop capability, you may create a layout that is distinctive and eye-catching that will perfectly emphasize your portfolio or items.
To sum up,
If you're looking for some design inspiration, or need a Shopify theme that will help your business take off, be sure to check out the Shopify art stores and themes we've featured in this post. And if you don't want more customization options, don't hesitate to contact us. Our team of experts can create a unique Shopify solution tailored specifically for your business. Thanks for reading!