Providing over 165 fully-featured services from global data centers, Amazon Web Services (AWS) is the world's most comprehensive and broadly adopted cloud platform. A wide range of businesses including fast-growing, large firms, and top government agencies trust AWS to support virtually any workload such as Netflix, Air Asia, Airbnb, and BMW.
Magenest is an AWS Select Partner with certifications of AWS Cloud Practitioner and AWS Architect. We deliver mission-critical cloud solutions, cybersecurity, software development, IT modernization, and science & engineering and migration.
Why choose
AWS
Flexible.
Scalable.
Pay-as-you-go.
Scalable and high-performance
Amazon Web Services scales on the basis of your business demands' growth. Thanks to this, resource planning becomes easier than ever, AWS allows you to iterate, experiment, and innovate quickly through its huge global cloud infrastructure.
High-level security implementation
AWS makes sure that the cloud meets the requirements of high-sensitivity organizations such as the military and global banks. It allows customers to scale and innovate while maintaining a secure environment.
Flexibility
Before the cloud, businesses had to overprovision infrastructure to ensure they had enough capacity to handle your business operations at the peak level of activity. With the cloud, clients are able to meet the number of resources they need, knowing they can instantly scale with the needs of the business.
Cost-Effectiveness
AWS replaces bulky and costly server systems that take up your office space and add up to your IT employee costs with its Cloud Computing platform. It provides 'pay as you go' pricing; in other words, there are no long-term commitments or upfront expenses. Accelerating and sustainable pace of innovation AWS allows users to take advantage of cutting-edge technologies such as Machine Learning and Artificial Intelligence, Internet of Things, and Serverless Computing to grow, differentiate and innovate quickly.
Globalization
For companies who want to expand their products/services globally, AWS has unlimited virtual capacity, provides high availability, and responds to changing needs fast whether it is computed, storage, database or networking. This is due to the fact that AWS has 22 Regions and 69 Availability Zones so it can provide high-performing, low latency cloud infrastructure.
Case studies
The secret behind the success of our customers
Our number speak for us
2000+
satisfied customers
130+
countries and territories
150+
trained Magento 2 developers
Magenest - AWS Official Partner
Get access to our dedicated AWS consultants to help you succeed in your projects.
Magenest is an AWS Select Partner with certifications of AWS Cloud Practitioner and AWS Architect. We have built a passionate technical and consultant team which assists businesses through the implementation of AWS services and migration.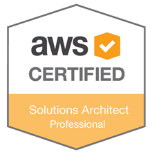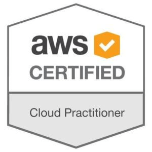 We have more than 6 years of experience in delivering technology solutions to businesses of all sizes from more than 30 countries. Magenest is the partner of Magento, AWS, Odoo, and Salesforce. Our knowledge of the technology ecosystem can help you minimize IT infrastructure costs to concentrate on innovation.
After deployment, our Magenest team will constantly supervise, monitor and scale to ensure the workflow at its best. In addition, we offer data protection for all the legacy file data that businesses want to move to Amazon Web Services (AWS), as well as reliable performance with minimal downtime and costs.
Advisory
Our professional team makes sure you have the best cloud practice for your system, choosing only the necessary AWS services for your business to grow and innovate without barriers.
Migration
We work with AWS to minimize infrastructure refactoring as you make your transition to the cloud while preserving security and workloads for your operations.
Managed serivces
Our experts will take care of our cloud infrastructure and operation, making modifications and optimizations as you go.
WHAT OUR CLIENTS SAY
Don't Just Take
Our Word For It.
I'm glad to say that all the guys here have worked tirelessly and professionally…, so I couldn't recommend Magenest enough to anyone that needs to work on their Magento site.

Joshua Rowley
Online Director – E3D Online
Magenest's support service is one of the best in the market. Magenest helped us to design a completely unforgettable online luxury experience.

Miss Armani
Founder – Designer Shaik
Ready to take on the digital arena?
Renovate your brand with a fresh breeze of technology. Send us a message and our digital solution specialists will contact you ASAP.