In the current eCommerce landscape, Magento vs Shopify are two of the most popular platforms available. With so many options for a consumer for where to shop, as well as the business owners for where to sell their products online, it can be difficult to choose which platform is best. There are a lot of factors that go into making this decision: pricing, features, security, customer service, and market share – just to name a few. In this article, we're going to break down what makes each platform stand out from one other in hopes it will help you decide which one is right for your needs!
What is Magento?
Magento is an eCommerce open-source platform. It was released in 2008 and it's been one of the biggest players in the market since then. Shopify, WooCommerce, and Prestashop are competitors to Magento. This platform can be used as a purely online store or a multi-store location with multiple websites, currencies, and languages. It integrates with many third-party software such as Google Adwords, Facebook Ads Manager, UPS, etc. In addition to the standard features of the platform, there are a ton of extensions available for more advanced capabilities. In fact, Magento is probably one of the most secure eCommerce solutions available with over 300 developers working hard.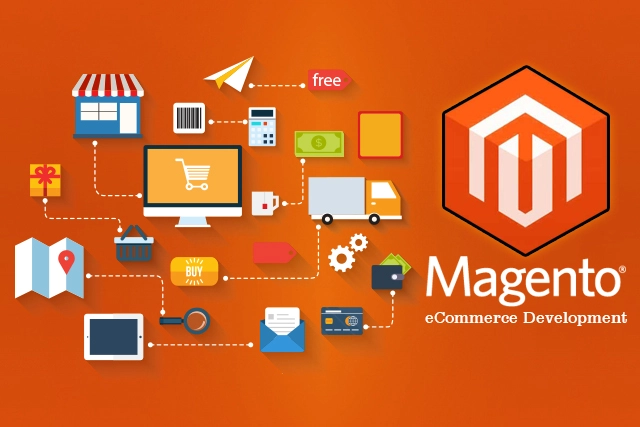 Currently, there are two versions of Magento, which are Magento Community vs Enterprise Editions: Magento Community Edition is a free version of the software that is designed for small enterprises and non-profit organizations. Your shop may benefit from a wide range of functions and expansions. Alternatively, the Magento 2 Enterprise is an upgraded version of the Magento 2 Community, which is essential for establishing and growing a successful professional firm.
What is Shopify
Shopify is a proprietary commercial product that enables company owners to construct their own online shops without the need for extensive technological skills. Shopify offers the availability of mobile applications that allow users to manage their shop on the go, an online interface that helps with adding products to one's store, and SEO tools for helping businesses get found easier on Google. Some Shopify users also enjoy the many user interface themes available which make designing an online shop much easier. At first glance, Shopify looks like it might be more suitable for small projects, but it actually does not matter whether you are planning on selling clothing or produce – you can find customizable templates suiting all kinds of niches.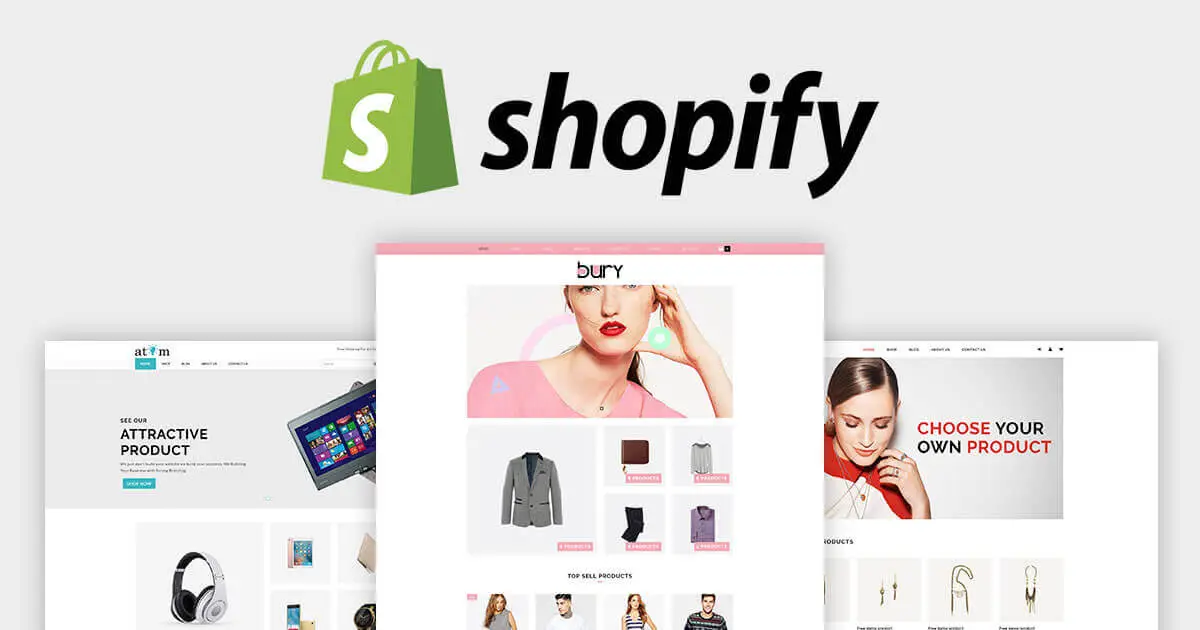 Shopify Plus is the enterprise version of the popular Shopify eCommerce platform. Shopify Plus has the same core dashboard and features as Shopify, but it also gives you access to new features, integrations, your store's underlying code, and dedicated support options. The deciding factor between Shopify vs Shopify Plus is expensive.
The difference between Magento 2 vs Shopify
Magento CE vs Shopify
Magento CE vs Shopify are the top popular platforms for online stores. Magento is easier to use, but you need an experienced developer because it takes longer than Shopify and costs significantly more in terms of restrictions or limitations on features available with your theme. When setting up their store-this could be a problem if there isn't someone who knows how code works!
Meanwhile, Shopify is the perfect platform if you're looking to launch a store quickly and easily, without having any coding knowledge of HTML, CSS, and Jquery. Magento CE on the other hand may be more appropriate for developers who want customizable options or those wanting more control over their online. Therefore, choosing between Shopify vs Magento will depend greatly on your business needs and requirements.
Magento CE vs Shopify Plus
In order to create a website, Shopify Plus offers an easier technique. With Shopify Plus, you get a simpler method that allows you to adjust the basic attributes such as fonts, colors, and other elements while also designing the website with a drag-and-drop feature, which is a plus in this case. Creating your own internet shop does not need the knowledge of coding.
Magento development services and features, on the other hand, have the most extensive customization capabilities available. Since it's an open-source platform, you can modify the codes and add more attributes as you like. You may also hire an IT/development team to design, build, and manage their website. In order to guarantee that your business remains compatible with software updates, you will need the services of a knowledgeable developer on a regular basis.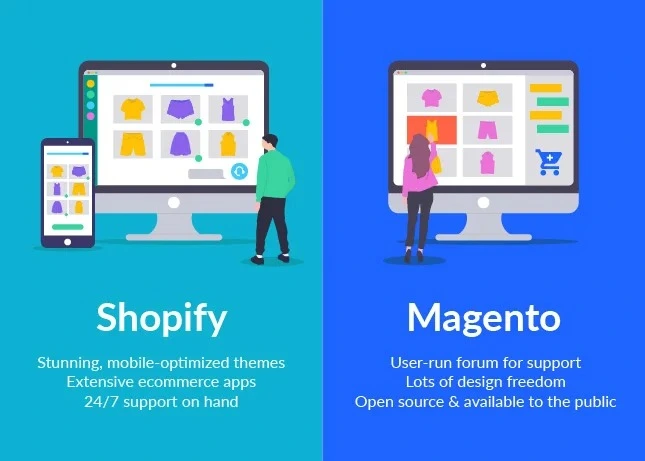 Magento vs Shopify Plus differ significantly in their capacities to serve each business size. Shopify Plus capabilities make the SaaS platform perfect for small and medium-sized enterprises that want to save money by eliminating hosting and IT expenditures, as well as mid-sized organizations that want to bypass the technical side of things and concentrate on expanding their website. Magento, however, is more suitable for businesses with higher needs for customization and have strong financial resources.
Magento EE vs Shopify Plus
In order to manage the vast amount of resources required by Magento, the platform must be self-hosted, which increases running expenses and complexity. Shopify Plus, on the other hand, is a completely hosted cloud solution, which results in significant cost savings since it removes the need for upfront investment in hardware and software, as well as continuing expenses such as maintenance and updates.
Starting at $2,000/month, Shopify Plus may increase in price according to the number of general sales you generate in the future. Also of note, Magento Enterprise is a competitive product. It is based on your Gross Merchandise Value (GMV) and Average Order Value (AOV) and is calculated as a percentage (AOV). In general, the more you sell, the more you'll have to pay since higher transactions imply better asset utilization.
When comparing Magento Enterprise vs Shopify Plus, Magento Enterprise is more adaptable in terms of design and customization. Some of the possible factors include the fact that Magento is an open-source and self-hosted platform that makes use of PHP (one of the most well-known programming languages) and is built on the PHP programming language. You have the option of having access to the technology stack, as well as the ability to set up numerous languages and multiple currencies. There are so many alternatives available that it might be difficult to go through them all.
Magento vs Shopify: What is the better platform? Pros and cons of each platform
Magento Pros:
1) It's open-source software: This means there's a huge community of developers who can help you solve problems. This also means there are thousands of extensions available to customize your store.
2) It's scalable, meaning it can grow with your business as you expand. Magento is like the WordPress of eCommerce platforms – powerful enough for large businesses but customizable and cost-efficient enough for entrepreneurs. If at any point, later on, you need to update your licensing, all you have to do is pay more money (upgrading vs starting from scratch).
3) Magento's checkout process is very customizable and easy to use (it started out as a fusion of Shopify and WooCommerce, which means it basically had the best of both worlds).
4) Magento platform has the rich community support of over 300,000 developers worldwide. You can easily find technical assistance if you encounter any problems.
Magento Cons:
1) It's time-consuming to set up correctly. If you don't have much tech experience or know someone who can help you set it up, then this may not be the platform for you.
2) Since it is open-source software, there are thousands of extensions available – but most of them aren't very good quality. Most of these extensions are created by amateur developers with no expertise in Magento or web development at all. There are some exceptions to this rule (for example, if you want an extension that helps with taxes), but it's important to do your research.
Shopify Pros:
1) You can set up a Shopify store in minutes (even on your phone), which makes it great for entrepreneurs who need an online presence quickly. On top of that, their platform is very beginner-friendly – making it ideal for entrepreneurs with zero tech experience. This also makes changing themes super simple, allowing you to switch between designs with the click of a button.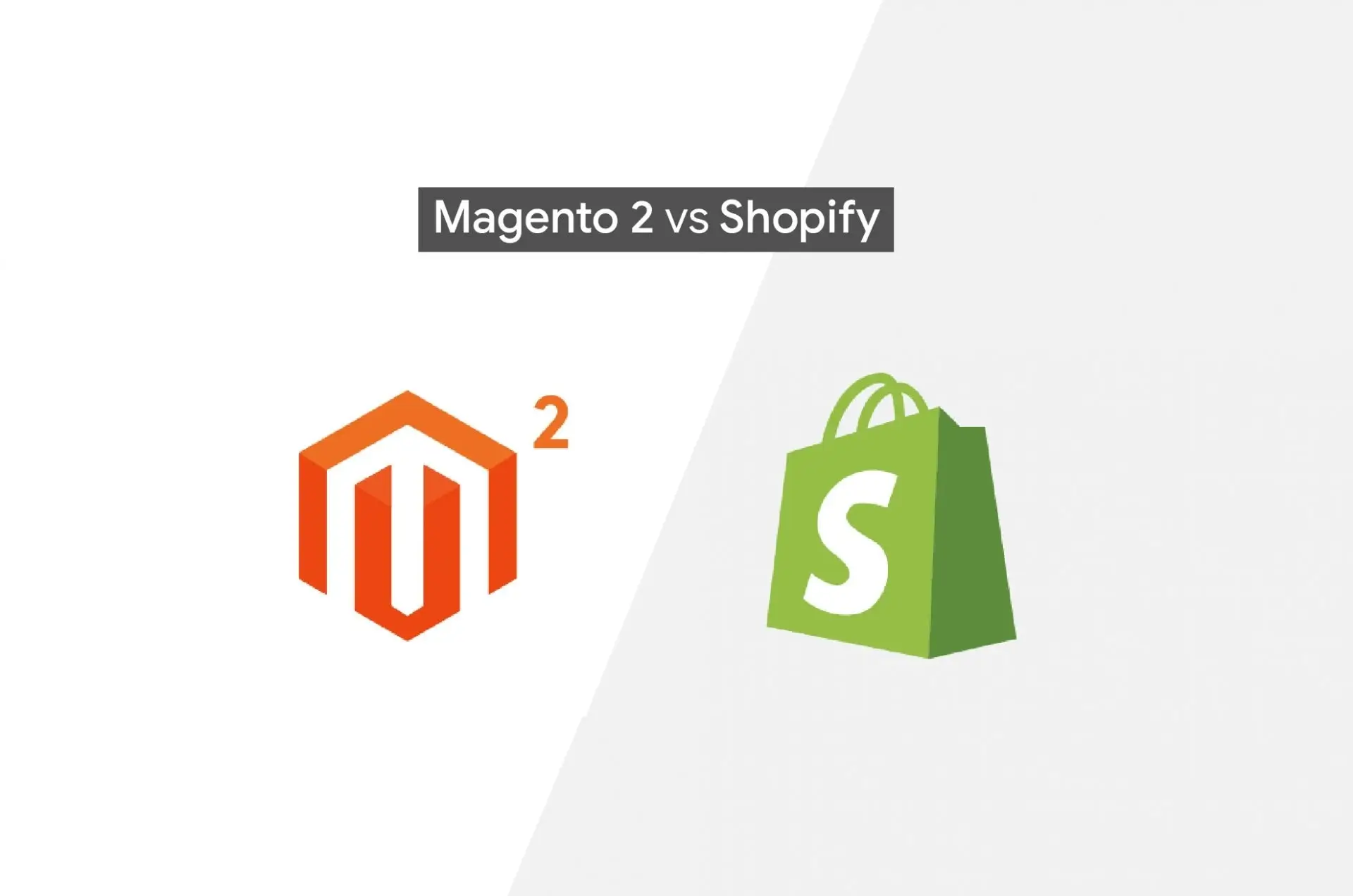 2) Shopify is easy to set up and use, and their customer service team will be able to help you (they've been around since 2004). If at any point, later on, you need to update your licensing, all you have to do is pay more money.
3) They offer a wide variety of apps that can help streamline your business from day one. For example, if you're just starting out as a designer or artisan who needs help figuring out how many units of each product to make, then Oberlo can give you great data on what sells best in your store – no coding required!
4) They offer multiple pricing tiers. This means it's cost-efficient, scalable, and can grow with your business.
Shopify Cons:
1) Since it has fewer features than Magento, some entrepreneurs may find it boring or not very customizable. One of the best things about Shopify is how easy it is to use – but if you want more flexibility, then it's best to look for some Shopify designers.
2) No Email Hosting: Web hosting is included in all the plans that Shopify offers but it does not give you a safe offer for email hosting.
3) Transaction fees: There's a fee for every transaction, the only platform to enforce its own fees unless you use Shopify Payments.
What you should use: Magento vs Shopify?
Now that we've been through a detailed analysis of what you can expect from Magento vs Shopify solutions. If you are considering opening up an online shop, but your current website needs a big overhaul or there aren't any features that would make your business unique, then the decision between Shopify Plus vs Magento enterprise might even be made for you already – if both platforms offer everything you need in terms of design and functionality.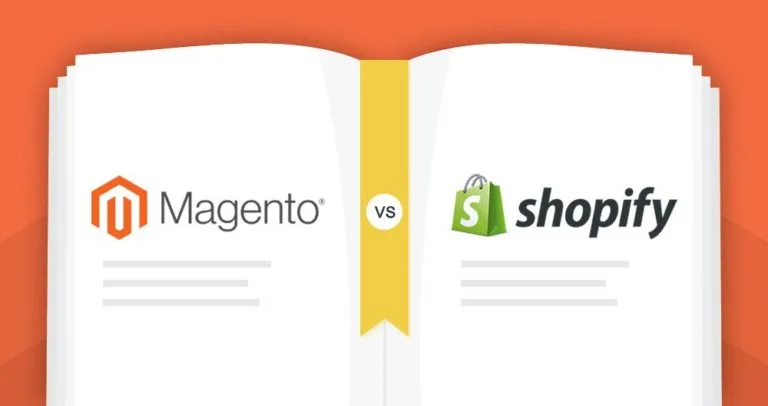 Ultimately, both platforms have their pros and cons – but finding the right platform depends on your unique situation. So you've decided that Shopify vs Magento 2 is a better fit for your store – but how do you know which one to go with? Here are a few things to consider while making your decision:
Pricing & Costs
Shopify: Starting at (license fee)
| Shopify Basic | Shopify | Advanced Shopify | Shopify Plus |
| --- | --- | --- | --- |
| $29/mo | $79/mo | $299/mo | $2,000/mo |
Magento 2:
Magento Community Edition (CE)
Magento Enterprise Edition (EE)
Magento Commerce Cloud (CC)
– Minimum $15,000 for full setup of a basic Magento Open Source website.
– Yearly cost: everything but the license fee
Starting at $22,000/year
Starting at $40,000/year
Ease of Use
Shopify
Shopify Plus
Magento
Developer:
– Drag-and-drop website builder
– Inability to access the store's underlying code
Developer:
– Drag-and-drop website builder
– Ability to access the store's underlying code
Developer: advanced development abilities and code knowledge
Admins: easy to use, requires only about 2h onboarding
Admins: easy to use, requires only about 2h onboarding
Admins: requires at least 40h onboarding
Extensions & Integration
| Shopify | Shopify Plus | Magento |
| --- | --- | --- |
| Shopify App Store: 4200+ free and paid apps | Shopify App Store: 4200+ free and paid apps | Magento Marketplace: nearly double Shopify App Store |
| Easy to develop any kind of integration with big brands | Easy to develop any kind of integration with big brands | Easy to develop any kind of integration with big brands |
Scalability
| Shopify | Shopify Plus | Magento |
| --- | --- | --- |
| Technically unrestricted, but Shopify gently suggests a limit of 100,000 | Unrestricted sales and data limits | Unrestricted sales and data limits |
Taking Shopify Plus vs Magento commerce into consideration, it's hard to say which platform is better than the other. Ultimately, the choice between Magento and Shopify depends on your specific business needs, budget, technical expertise, scalability requirements, and customization preferences. The above factors are some of the most important factors to consider when choosing your best-fit eCommerce platform. Whether it is Shopify, or Magento, the best-fit platform will ensure your long-term success with eCommerce.
Final thoughts
If you are currently looking for a new eCommerce platform, the question of which is better – Magento vs Shopify – can be difficult to answer. We've done some research and come up with this list of pros and cons that should help you make an informed decision about your next web store solution.
If you need any help with your Shopify stores or have any questions about which platform is more suitable for you, don't hesitate to contact us.