Choosing between Magento vs BigCommerce has never been a simple decision for online retailers, particularly for those who are new to the world of online commerce. Both systems have a wide range of capabilities, but their intended audience is somewhat different. Online business operators may make the most of available tools and capabilities by using an appropriate platform.
In our previous blog, we have compared Magento vs Shopify, but now we'll evaluate two more major eCommerce platforms: BigCommerce vs Magento (We'll also be throwing both Magento Community and Magento Enterprise). Whether simplicity of use, design freedom, guidance, support, or a cheap price point is your primary priority, continue reading to find out which platform is the best match for you.
Magento vs Bigcommerce: Advantages and Disadvantages
Magento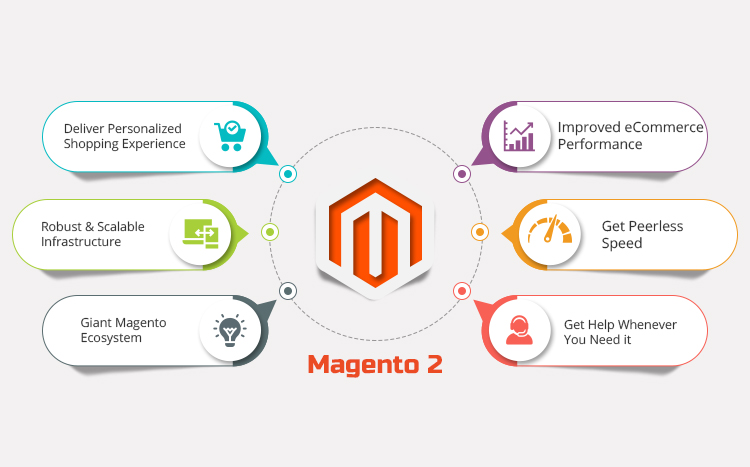 What are the advantages of Magento?
Customization: Everything from the site's general design to its product categories, features, pages, and other specifics may be customized with the aid of an experienced developer. This allows you to create a one-of-a-kind eCommerce site using Magento and bring to life the vision you desire.
Scalability: Because of Magento's exceptional scalability and flexibility, your company can expand right along with it. As long as you have a sufficient enough server, there is no limit to the number of items or orders that you can service.
Multi-Store Functionality: The Magento admin interface may be used to manage many shops and storefronts, even if they are hosted on separate URLs. Therefore, the backend for all of your storefronts and websites will be the same, making maintenance easier while increasing your chances of success.
What are the disadvantages of Magento?
Magento 2 is a platform that needs previous technical skills to be successful. As a result, if they are not developers, maintaining and upgrading the platform becomes a task and more of a burden than a reliever.
Working with Magento requires the company to pay a certain technical cost, which has accrued as a result of recurring hosting expenses and monthly maintenance expenditures. As the values and expenses accumulate, companies begin to believe that Magento 2 is a prohibitively costly alternative that is not their first choice in most cases.
Bigcommerce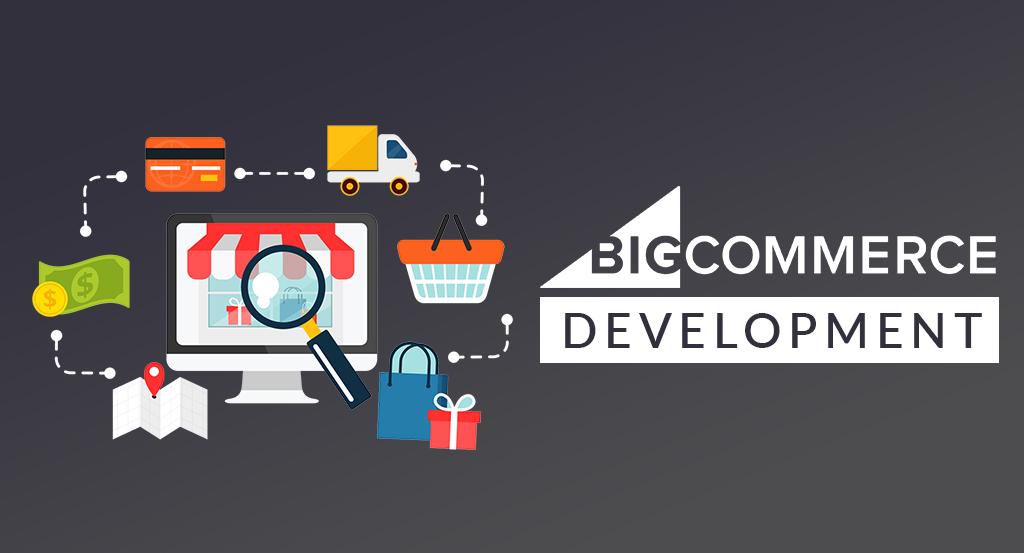 What are the advantages of Bigcommerce?
BigCommerce has everything that is really necessary already integrated into the system, which lowers a significant amount of the technical and server expenditures that are present in other platforms, resulting in BigCommerce being far less expensive than many other platforms in comparison. Also accessible to its customers are a variety of pricing options, making it simpler to choose which category best suits your needs and then sign up for that particular plan.
BigCommerce's specific connectors allow you to sell on famous websites like Amazon, eBay, and Facebook. For a new brand, selling on major websites helps them obtain attention and new clients.
The creation of a simple eCommerce website does not need the acquisition of specialized skills or training. Aside from being simple to set up and administer, the themes, layouts, and pages also include unique templates tailored specifically to mobile phone users.
What are the disadvantages of Bigcommerce?
There are a few disadvantages to BigCommerce that have slowed its development as an eCommerce platform. Here are the most significant: With so few designs available, it's likely that your online shop won't seem entirely distinct until a developer is brought on board to make modifications. If you do not pick your BigCommerce membership plan properly, the yearly revenue restrictions might also be a burden, as you may be compelled to upgrade at a later date. In order to maximize the advantages and customizations available on BigCommerce, you need to consult with experienced developers.
Magento vs Bigcommerce: What is the better platform?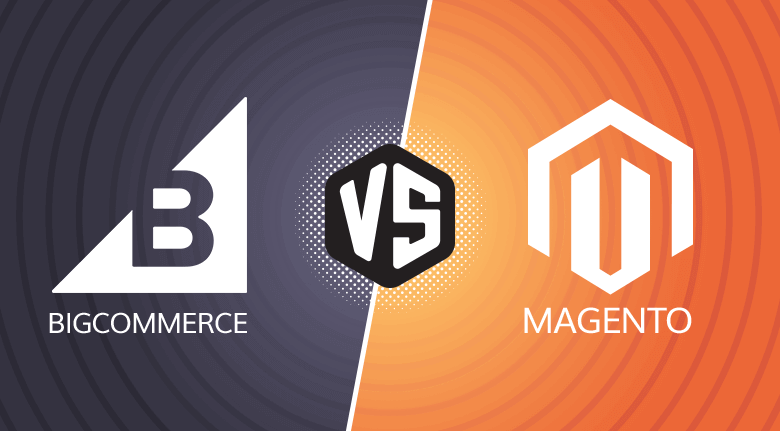 Price
Currently, BigCommerce offers four distinct subscription options, with the fees varying depending on whatever plan you pick. All of the features from the previous plan are carried over into the new plan, as well as some additional features. Furthermore, there is an annual income cap on each plan, and if you exceed that limit, you will be forced to switch to the next level plan, which will increase your monthly fees. The cost of hosting is included in the membership fee.
The expenses of a Magento platform will also vary depending on whether you want to use Open Source or Magento Commerce software. Because Magento Open Source is free, the only charges will be for development and hosting. However, the functionalities will be restricted due to the nature of Magento Open Source. Magento Commerce, on the other hand, includes a variety of helpful and strong features.
Magento Commerce is priced on a tiered basis, with the price varying according to the Gross Merchandise Value (GMV) of your company. Magento Commerce is available both on-premises (on-premises) and in the cloud (Commerce Cloud), which has an impact on the overall cost of the solution. The fact that Magento requires technical knowledge for setup means that you will need to budget for the costs of developers or a development agency when creating an eCommerce site using the Magento platform.
Flexibility
A key feature of BigCommerce is its ability to grow along with your company. Having a subscription-based service means that you don't have to worry about outgrowing the service. BigCommerce provides the tools and connectors that let you seamlessly grow to new channels, marketplaces, or even across borders.
As your business grows and expands, you may run into limitations with the free version of Magento's software. B2B capabilities like price lists and an easy-to-use page builder are missing from the open-source version of Magento.
In contrast, with Magento Commerce, your expenditures will play a significant role in determining how much you can expand. When you use Magento hosting, such as the Magento Commerce Cloud, you are not entitled to limitless bandwidth use. However, you may be charged an overage fee if you exceed the amount that has been calculated into your store's pricing.
Hosting
BigCommerce platform is a hosted solution that operates on the Google Cloud platform, so you don't have to worry about choosing the correct hosting provider or downtime since BigCommerce has an average uptime of more than 99.99%. With BigCommerce web hosting, you will experience quicker page load times and will spend less time on website maintenance.
You will host the platform with the Magento Community. In this case, you are solely responsible for the hardware. To avoid future concerns with outages and dependability, you may choose a third-party hosting provider.
When it comes to Magento Enterprise, there is an on-premise version available. It is true that Magento Commerce Cloud is a cloud-based PaaS paradigm, but it is not the same thing. You should be aware that PaaS and SaaS are not synonymous terms. You are still responsible for updating your software and applying security patches, even if your hosting is handled for you.
Support
BigCommerce now provides assistance for all plans around the clock by phone and live chat, email, and a knowledge base. You'll get priority assistance, which is especially important for corporate subscriptions. A dedicated onboarding consultant will also be assigned, in addition to priority phone calls.
Meanwhile, Magento does not provide the same choice of support options as BigCommerce. If you are using Magento Open Source, you will only be able to obtain answers on Magento Forums from other experienced users and developers.
Integration and Additional Apps
BigCommerce's robust API makes it possible to integrate the platform with third-party applications. The BigCommerce App Marketplace offers a diverse selection of third-party apps, both free and premium, that have been thoroughly evaluated and approved by the company. These tools may be utilized for administration reasons as well as for customizing the eCommerce website. Using the BigCommerce API, any tool may be created to meet a specific need.
When you make changes to the source code of Magento, it becomes more difficult to apply patches and upgrades since they may disrupt the customizations that you have made to your business. Furthermore, Magento Commerce Open Source does not comply with PCI standards.
In terms of flexibility, Magento Commerce Cloud has the same problems as Magento Open Source. The difference is that Magento CC is PCI compliant… if you don't modify the source code. By using the platform's versatility, you run the danger of aggravating your security position.
Payment Options
BigCommerce accepts payments through PayPal, Stripe, Amazon Pay, Authorize.net, and others. All BigCommerce payment gateways have no transaction fees. However, BigCommerce does not support local payments like Swedbank and SEB.
In its default configuration, Magento accepts payments via three different payment methods: PayPal, Braintree, and Authorize.net. Other Magento payment gateways, such as Square, Stripe, Amazon Payments, etc., may be integrated via API.
Security
When using BigCommerce as a fully hosted platform, security is included in your monthly membership fee. There are additional security measures in place, such as perimeter and server-specific firewalls; file integrity scanners; intrusion detection software; 24/7 human monitoring; and a fraud protection service.
However, since Magento is open-source, you will be responsible for the majority of the security measures. You will be the one tasked with keeping up to current with site security changes on Magento. Keeping up with the security patches and version upgrades that are required to ensure that you are running the most secure version of Magento requires a lot of effort. It's also the type of work that is best handled by Magento developers.
When it comes to Magento Enterprise (which is now known as Magento Commerce), the company works on a shared responsibility approach. Magento is responsible for the security of the Magento Commerce Cloud environment, while the user is responsible for the security of their customized instance. This means that Magento Commerce gives its merchants patches, updates, and upgrades to newer versions. The merchant has to install and manage these updates.
Ease of Use
Ease of use is a crucial element when it comes to choosing a platform. If a platform is difficult to use, it will take longer to build your store and you'll likely make more mistakes. Magento vs BigCommerce are both easy to use, but BigCommerce is easier to use overall.
For BigCommerce, setting up a new store is much easier since it does not require any programming skills. Since it is a SaaS platform, you don't need to install or customize anything. Furthermore, BigCommerce features a drag-and-drop page builder, which makes it even easier to create and customize your store. By following the instructions, you can easily have your store up and running in no time. 
On the other hand, Magento is not easy to set up since coding knowledge is required. Hence, it is recommended that you hire a Magento developer to help you finish the setup process. If you have difficulties in building up your Magento store, you can read this article here to get more details or contact us to get Magento development services.
However, the daily use and operation of Magento are quite easy once your store is set up. The interface is quite intuitive even for first-time users since everything is listed on the sidebar for seamless navigation.
SEO & Marketing
Both Magento vs BigCommerce are equally equipped with handy features for SEO & Marketing. However, Magento offers more comprehensive and customizable SEO features than BigCommerce.
With Magento, you have more control over things like meta keywords, meta descriptions, image alt-tags, product descriptions, and snippets. Magento also offers built-in support for Google sitemap, no-follow links, and link redirections, which help your product listings stand out in search results. Apart from that, if you're looking for more advanced features, Magento has a wide range of third-party SEO extensions available.
BigCommerce also offers a robust set of SEO features, but they are not as customizable as Magento's. For example, with BigCommerce you can't change the default URL structure. However, BigCommerce makes it easy to manage your product listings and ensure that they are optimized for search engines.
When it comes to marketing features, Magento vs BigCommerce both offer a wide range of features. Magento offers built-in support for email marketing, social media integration, and targeted promotions. Moreover, the wonderful thing about this platform is that you can find a wide range of third-party marketing extensions available to suit your business demand. Meanwhile, BigCommerce also offers email marketing, social media integration, and targeted promotions, but the number of SEO modules for BigCommerce is a bit rare, as the coding structure of this platform makes it a bit hard for developers to produce an SEO optimization module. In sum, with Magento, you will surely feel freer to perform your SEO and marketing activities than BigCommerce.
Check out our SEO service right here, as our SEO solution can be applied to all types of website platforms.
Magento vs Bigcommerce: How to choose the right one for your business
Whatever you select between Magento vs BigCommerce, it will have benefits and drawbacks. The best option is entirely dependent on your company's requirements. The platform you choose should be based on your company's needs, budget, planned growth, and technical background.
Choose Bigcommerce if:
You have a limited budget and no development staff to handle eCommerce infrastructure and management.
You're looking for a simple setup and a fast solution to get up and running.
You sell via a variety of platforms, including social media, and you want to make use of the marketing capabilities.
Choose Magento Community if:
You aren't too small or you wouldn't be looking at Magento at all, but you aren't large enough to be concerned about the limits of utilizing the free version of Magento.
You have no plans to extend your online business in the near future.
Having a team of engineers ready to work means you don't require 24-hour assistance. If this describes you, Magento Open Source might be a good fit for you.
Choose Magento Enterprise if:
You're becoming larger and bigger all the time (and you have the budget to match).
Your shop should include extra features that provide sophisticated marketing, SEO, and promotion capability (gift registration, multiple wish lists, rewards, discounts, special offers, gift cards, and private sales).
You need more out-of-the-box capability than the free version provides.
You have a significant number of developer resources to dedicate to the site's construction and upkeep.
In conclusion
We hope that after comparing and contrasting Magento vs Bigcommerce, you will have an ideal platform for your needs. If you still wonder about your decision or have any questions regarding our migration service, feel free to contact our support team!! Our experts can help you identify the most suitable solution for your business, and also bring that vision to life through quality development.