One of the most important things, when you participate in the eCommerce world, is selecting the most suitable eCommerce platform for creating an online store. In fact, it can be the factor that decides the fate of your business.
If you own a Shopify online shop at the present and want to improve website performance, boost traffic, scale sales and optimize the speed of your store. You may need to migrate your current store to a more feature-rich and powerful system like Magento 2. In this blog post, we will outline a Magento to Shopify migration checklist to help make the process as smooth as possible. Let's find out!
What Data Should You Migrate From Magento To Shopify?
Product Data
When it comes to product data, you'll want to make sure that all of your product information is carried over to Shopify. This includes things like product name, description, price, SKU, and any other relevant details.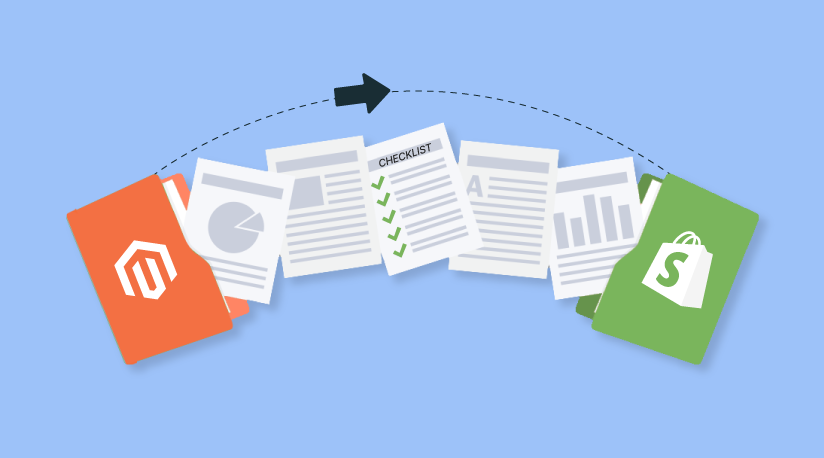 Products' Visuals
You'll also want to ensure that your product images are migrated over so that customers can easily recognize your products in their new shopping platform. Additionally, if you have any integrations set up with third-party applications in Magento, you'll want to make sure that these are also transferred over to Shopify.
Static Page Content
With static page content, you'll want to migrate over any pages that are essential to your website's functionality. This includes things like your contact page, shipping and returns policy pages, and any other important information that you want your customers to have access to. You'll also want to make sure that any images associated with these pages are migrated over as well.
Benefits
Last but not least, you'll want to take advantage of Shopify's discount and coupon features. This can be a great way to entice customers to switch from Magento to Shopify. By offering discounts and coupons, you can show customers that they'll be getting a great deal by shopping with you on your new platform.
Magento to Shopify Migration Checklist
Your theme: one of the most important aspects of your online store is its design. Make sure to migrate your theme over to Shopify, or find a new one that you love just as much!
Product data: all of your product information, including descriptions, pricing, and images, will need to be migrated. This is a crucial part of the migration process, so avoid overlooking it!
Customer data: another important aspect of migration is making sure your customer data comes with you. This includes things like addresses, order history, and contact information.
Payment methods: you'll need to set up your payment methods on Shopify, which may be different from what you were using on Magento. Be sure to research the best options for your store before making the switch!
Shipping: finally, you'll need to configure your shipping settings on Shopify. This includes things like shipping rates and delivery methods.
Steps for successful Magento To Shopify migration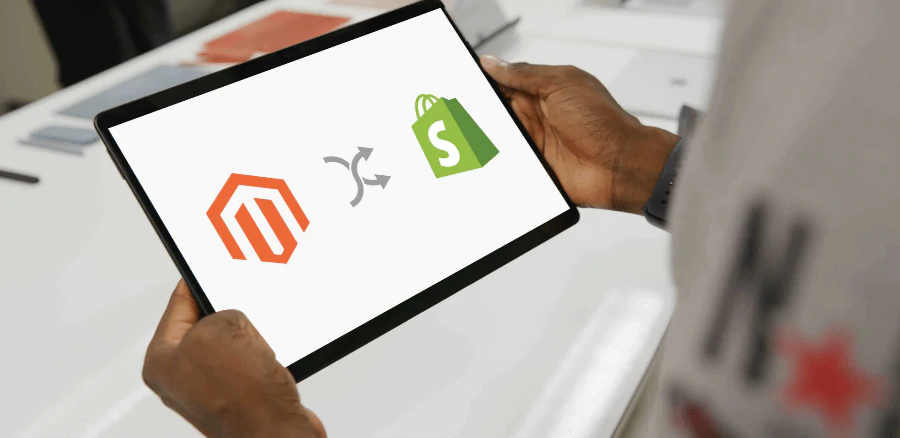 Using an automated migration tool prevents you from losing your data when migrating to a new platform, it's still important that we back up our store and validate the credentials of current users. You should always have a plan for what happens if something goes wrong when transferring your store's data.
Here's what you need to do.
Step 1. Run Magento Backup
Run (preferably more than one) backup of your Magento web before migration processes. This ensures you have at least a copy of all your website data if anything goes wrong during the migration. Below are the three most optimal options for this task:
Database backup – Creates an exact copy of only those files in use on local storage;
Media & File Backup – This includes both media content stored locally as well its associated file streams (if any), together with all modifications since the last sync;
System wholesale – This allows you to take a complete backup of your data.
Step 2. Prepare your Shopify store
Create a Shopify account
Before adding products to your online store, it is important to make sure that data for each product listing meets the standards. There are 3 plans available for different scales of eCommerce websites and features that they want: the platform itself with functionalities like eCommerce or not – so choose wisely!
Decide on your store's design and theme
If you're switching to Shopify from Magento, it's likely that you'll want to change the design of your site to match your brand. This is because your site's design is critical to revenue generation. Plus, migrating from one platform to another takes some thought.
There are three approaches you can take when migrating your design: Replicating your current design, using it as a starting point, or doing a complete rebuild/redesign. Which approach you take depends on where you're at in your site's lifecycle. You also have to factor in the kind of theme you want (pre-made, free, or premium) and whether you want to add customizations or functionality via apps.
Replicating your current design is the simplest approach and might be sufficient if you're happy with your current design and don't want to make any major changes. Using your current design as a starting point is a good option if you want to make some changes but don't want to do a complete redesign. Doing a complete rebuild/redesign is the most drastic option and should only be considered if you're unhappy with your current design or if you want to make major changes.
No matter which approach you take, migrating from Magento to Shopify will require some thought and effort. But the end result will be worth it – a site that reflects your brand and generates revenue.
Step 3. Choose the Apps and Integrations you need
The next step in setting up your Shopify store is to plan for the necessary apps and integrations. The good news is that Shopify's App Store covers a wide range of add-on functionality, packed with apps and third-party service connectors you'll plug into your store for easier data sharing.
If you want, you can hire developers to code custom solutions for anything else you want to integrate into your Shopify web – especially if you want integration with your business-critical systems. 
Step 4. Migrate Your Data and Content
One of the most important aspects of setting up your new Shopify store is moving all your data over from your old store. This includes products, customers, reports, analytics, and content. The data is transferred in this order: from products to customers to historical data among other data groups. To make sure that everything transfers smoothly requires your to follow this checklist:

Migrate Products
Products can be migrated from Magento to Shopify relatively easily, but there are a few things to keep in mind.
First, you'll need to populate the product and category pages on Shopify. This data will be used for orders and customer data during the migration process.
Secondly, you can migrate information on products such as name, description, price, and other data from Magento; however, you can't import the downloadable files into Shopify due to API restrictions. Keep these things in mind when migrating your products from Magento to Shopify and you'll be sure to have a successful migration!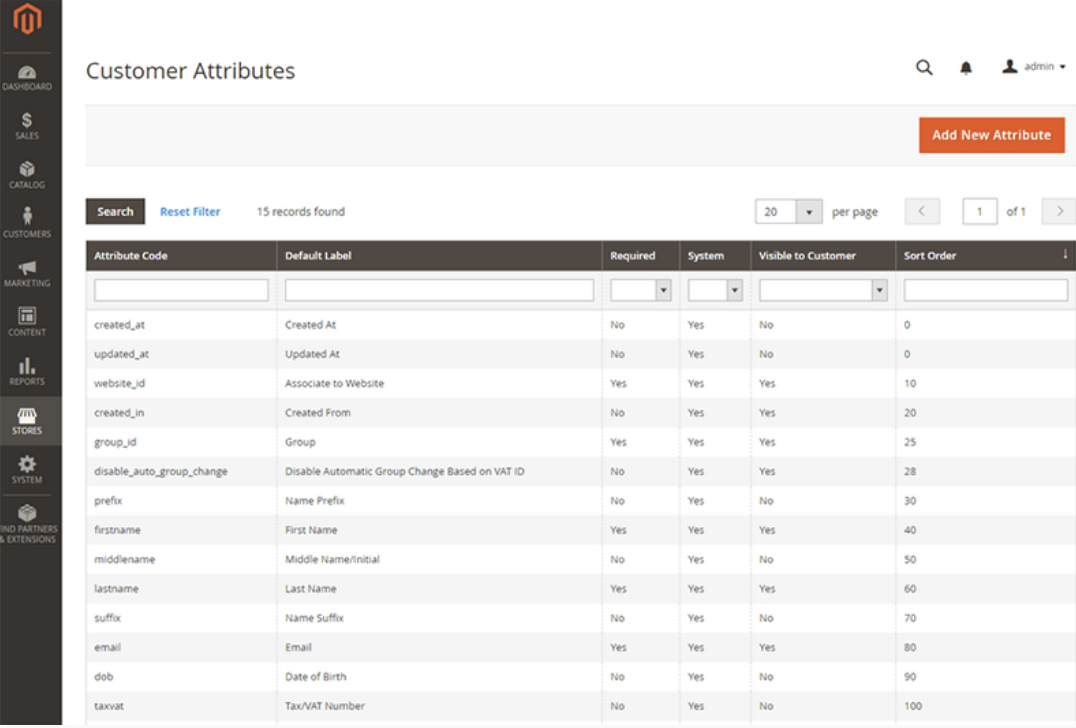 Migrate Customer Data
When migrating to Shopify from Magento, it's important to get the customer data right. This data includes not only the customer's details, but also their order history, gift cards, and discount codes. If this data isn't migrated correctly, it can cause problems down the line. That's why it's important to use a migration method that is designed specifically for customer data. This will ensure that the data is migrated correctly and that there are no issues later on.
Migration experts can help you choose the right method for your needs and make sure that the process goes smoothly.
Migrate Content
In terms of content, you'll be migrating what makes up your site including pages, files, posts, and images that people see when they visit your site. This means your About and support pages, Terms&Conditions, Return, and Privacy policy pages will be on the new site. Blog posts, product-category pages, homepage, etc. will be migrated to your new site too, as well as images, downloadable guides, lead magnets, and more.
You can migrate all your content automatically to Shopify. However, if you're moving to Shopify Plus, you can use the Transporter app or ask someone to connect your Magento store to the Shopify API. This will allow for a seamless transition to your new Shopify site.
Step 5. Review your imported data
After you have finished migrating your data to Shopify, it is important to take some time to review everything and ensure that it was imported correctly. The best way to do this is to log in to your Shopify admin and look around.
Start by checking the data of your products. Make sure that all of the information is correct and that the product images are showing up properly. Then, take a look at your store's pages and make sure that they are all there and displaying correctly.
If you spot any inaccuracies or problems, be sure to fix them right away. Once everything looks good, you can move on to setting up your new Shopify store and start selling!
In conclusion
In conclusion, the upward trend among online merchants that migrate from Magento to Shopify is undeniable. However, As the Magento to Shopify migration is not a straightforward process, you will often bump into various issues.
Magenest specializes in data migration and our team of experts has over 6 years of experience with both Shopify and Magento platforms. With many successful projects, we are confident to say that your website is in good hands. The process of moving from Magento to Shopify is also made simple and straightforward as we provide detailed instructions at each step of the way. So if you're looking for a hassle-free migration from Magento to Shopify, look no further than Magenest!