The last few years have witnessed the rise of the eCommerce platform with tons of features and look that suit each business's requirements for eCommerce websites. The best eCommerce platform makes it possible for businesses to reach customers in online channels, hence helping increase the market size of the businesses.
While traditional eCommerce software is costly, not scalable, difficult to work with, and time-consuming considering customization and integration with other systems, the eCommerce platform is a better solution for creating relevant, engaging, and personalized online experiences.
So, among hundreds of eCommerce websites, what is the best eCommerce platform for you? In this article, we'll explore 8 of the best eCommerce platforms and also cover their features, prices, pros and cons, and who they're recommended for most. Take a look below, you can get all the key details and see which platform is best for eCommerce websites.
8 Best eCommerce Platforms in 2023
An eCommerce platform is an important tool that enables businesses to reach more customers and earn more profits. Listed below are the TOP 8 best eCommerce solution for businesses to develop their eCommerce websites.
Magento
On the top of the list here comes the Magento eCommerce platform. Established in 2017, Magento soon became a leading platform when it comes to deciding one of the best open-source eCommerce platforms for online business setup.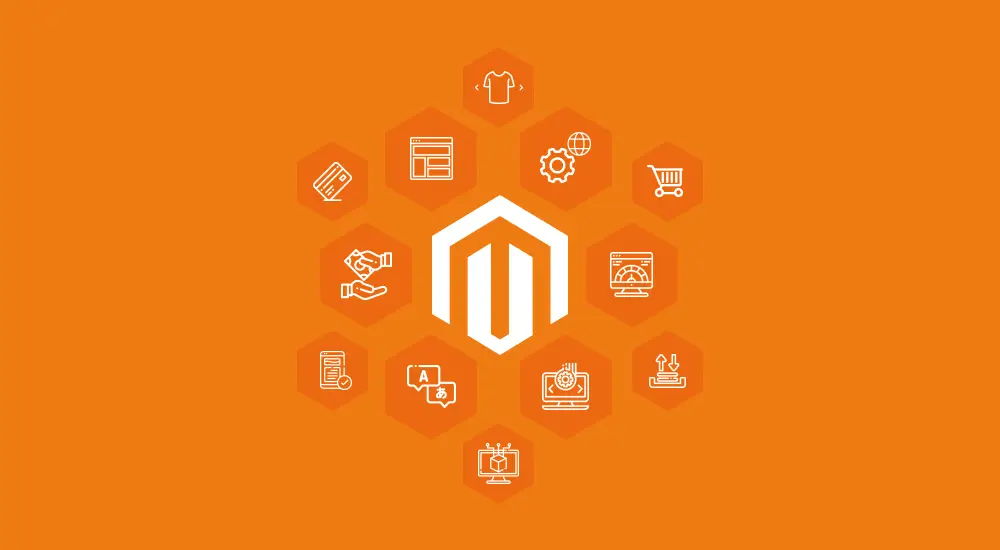 Magento stands out as an open-source option that can offer your businesses a flexible and customizable platform as well as the ability to extend whenever needed. Magento has gained popularity among businesses around the world as the preferred choice for an online store.
Magento is available in three editions. Each version has its own set of features and price tiers, allowing you to select the one that best suits your business.
Magento Open Source is a free, community-edition version, which includes all the tools and capabilities needed for small businesses. Integrations or extensions can be added based on your businesses' needs and preferences.
Magento Commerce is a paid, enterprise-level eCommerce platform. version. It offers most features similar to that of Magento Open Source, also additional features and functionality. Magento Commerce can surely deal with higher requirements as your stores scale up.
Magento Commerce Cloud is a cloud-based solution that brings together the unmatched features of Magento Commerce and runs on Amazon Web Services. This edition provides your businesses with so much more power when it comes to building the best performance for your online stores.
Pricing
Magento prices vary based on its different versions.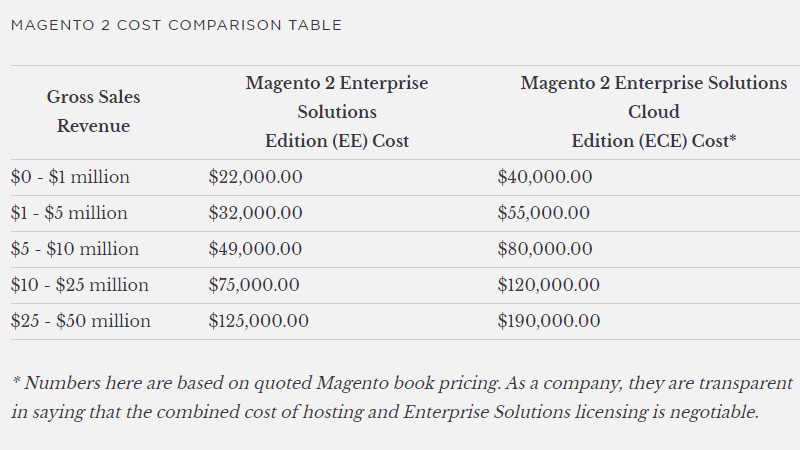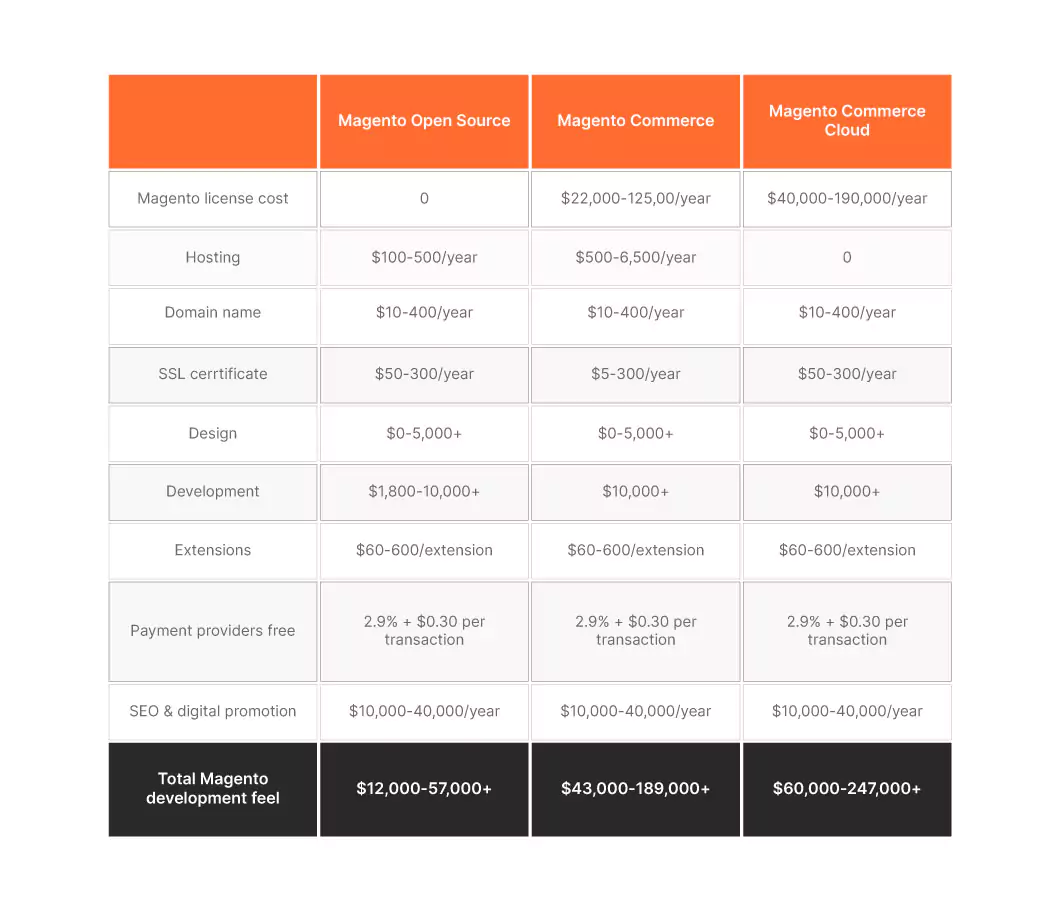 Magento Open Source: starting at $0/year due to the free license cost. However, combined with other development services, such as hosting, domain name, etc, the total development fee can be around $12.000-$57.000/year.
Magento Commerce: starting at $22.000/year for license cost. This version pricing plan is similarly tiered and will increase proportionally with your Gross Merchandise Value (GMV) and Average Order Value (AOV) (AOV). The total development fee is estimated to be $43.000-$189.999/year.
Magento Commerce Cloud: starting at $40.000/year. Similar to its on-premises counterpart, Magento Commerce Cloud has tiered pricing. It will charge around $60.000-$247.000/year for total development without hosting fee.
Advantages and Disadvantages
Advantages:
High flexibility: With its open-source characteristics, Magento allows you to modify and adjust features to suit your businesses' needs and preferences. You can easily change the source code, personalize templates, and add needed functionality to your website. Magento is also a friendly platform for third-party integration. This enables the extension of various tasks, such as product imports, to boost your store's appearance to customers.
Built-in functions: Magento eCommerce platform provides many backend administration and tons of useful frontend features that allow you to create the best customer experiences possible. Magento also provides an extensive feature set. Regarding multicurrency, languages, taxes, discounts, coupons, and types of reports, Magento is at the top of the list.
Cost-effective solution: Magento is available in three different versions, with Magento Open Source being a free open-source version. This version retains a high degree of customizability, allowing you to modify or add more integrations or extensions. Therefore, your businesses totally can give it a try without incurring significant costs.
Scalability: Magento can manage scalability with ease. With Magento, you will not have to worry about your websites being slow and poorly performing. It can deal with a large number of products on a single server and conduct thousands of transactions per hour. Thus, you can scale up your businesses smoothly.
Moreover, Magento offers different versions for each type of business. When your business expands, you can change to the Enterprise version instead of the Community one with absolutely no problem with migration. All of your data will be stored in just one backend office, hence helping you save a lot of time and effort when your business grows.
Disadvantages:
Hosting: Hosting, however, is not included in Magento. Therefore, you have to pay for hosting separately. But it also means that you are free to choose the best hosting websites that suit your own business's purpose and requirements.
High development cost: Despite possessing exceptional features for your online stores, Magento is a relatively expensive platform compared to others. Although the starting price to begin with Magento Open Source is free, custom development, support and maintenance, integrations, and extensions require a significant budget if you have little or no technical expertise or resources. In addition to development services, you will be charged a Magento license fee proportional to your store's revenue for the other versions. This is the greatest obstacle for many businesses wishing to launch an eCommerce store on Magento.
Requirement for technological knowledge: It seems easy for most online merchants to set up an online store on Magento, however, it's a different thing when it comes to sophisticated customization. Magento is a complex platform with over 20,000 files and 200 database tables, which may confuse even skilled developers. Therefore, beginner retailers with poor technical skills will find it challenging to build a Magento store with deep customization. But, you can always have qualified developers to handle these things for you.
If Magento is your chosen eCommerce platform and you need help optimizing your stores for the most sales possible, take a look at our Magento services to see how we can help you.
Shopify
Just like Magento, Shopify is also an eCommerce platform that allows you to set up and run your online store with ease. It uses a user-friendly interface, thus, you don't need technical skills to start your eCommerce business with Shopify. You also don't have to worry about website maintenance or server updates.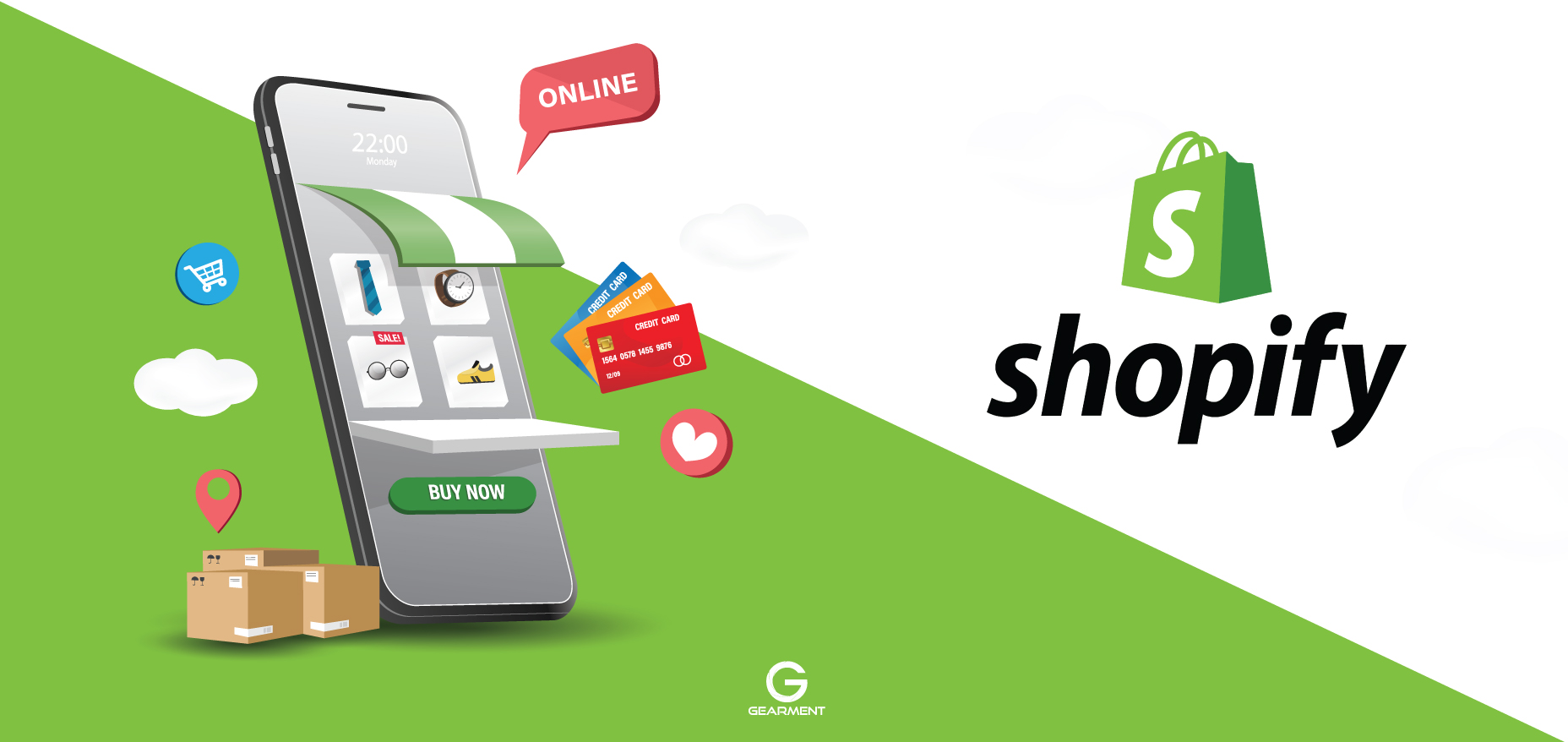 Shopify has gained significant popularity among eCommerce business owners because of its easy-to-use design and affordable price. If you are new to establishing an eCommerce business, Shopify can offer you a great starting point. It is irrefutable that Shopify can be considered the best eCommerce platform for online store.
Pricing
Shopify payment terms include monthly and yearly payments. You will be able to save 25% with annual payments, with prices ranging from $19 – $299/month.

Basic plan: Provide everything you need when you first build your online store.
Shopify plan: You can receive professional reports and more staff accounts as your business scale up.
Advanced plan: Despite the highest price, you will get to enjoy the best feature of Shopify with custom reporting and the lowest transaction fees.
Advantages and Disadvantages
There are a few advantages along with disadvantages of Shopify as listed below:
Advantages:
Easy-to-use platform: For less tech-savvy people, Shopify is one of the best eCommerce solutions. It comes with a simple and clear interface for navigation. You can set up a Shopify store in minutes, choose a template, and add your products with the click of a button.
Access to a great range of payment processors: With over 100 payment processors integrated into Shopify, including PayPal, Strip, and Shopify Payments, you can operate your store accepting different currencies and payment methods. This simplifies the customer payment process. The more efficient a payment method is, the more sales it facilitates.
Various themes and designs: Shopify provides you with many themes and designs classified into specific categories. This would help you with your store's look and design. The better your sites look, the higher your chance of customer retention.
Disadvantages:
Limited design customization options: Although the Shopify eCommerce platform offers you a lot of theme choices, it has limited design customization options. If you want to make your store have a personalized theme that fits your brand's image, you will need the help of a professional Shopify expert to do the coding for you.
No access to email hosting: A huge inconvenience of Shopify is that it doesn't provide you with a hosting email. In other words, you can't have a personalized hosting email for your store, thus, you may need to look for another provider for this service. If you choose to build your eCommerce store on Shopify, you should add this expense to your entire budget,
Cost: Being affordable as it may seem, building an online business on Shopify may cost more than you might expect. The cheapest plan starts at $29/month, however, this plan has very limited features that can barely meet your needs. If you want to have a professional online store on this eCommerce platform, you will have to invest an amount of money that can go up to 299$. You incur a service fee each time you make a sale through Shopify. Additionally, some of the themes, templates, apps, and plugins are not free. Therefore, the cost to develop a best-performed Shopify store can be a large investment.
Payment processing and transaction fees: There is an additional fee for every transaction made using third-party gateways. The answer to how much you have to pay depends greatly on the package you choose. Contributing to the disadvantage related to cost, you should have a clear understanding of how much you are paying if you don't want to be too surprised by the exceeding costs.
Even though Shopify is one of the most friendly eCommerce platforms for beginners, the optimizing process still yields quite some difficulties. If you need help speeding up the optimizing process of your stores, drop us a message and Magenest's Shopify experts will be with you in no time.
WooCommerce
Another open-source eCommerce platform to consider in the list of eCommerce platforms is WooCommerce. WooCommerce is an eCommerce plugin for WordPress with highly customizable and flexible features for you to build your own eCommerce platform.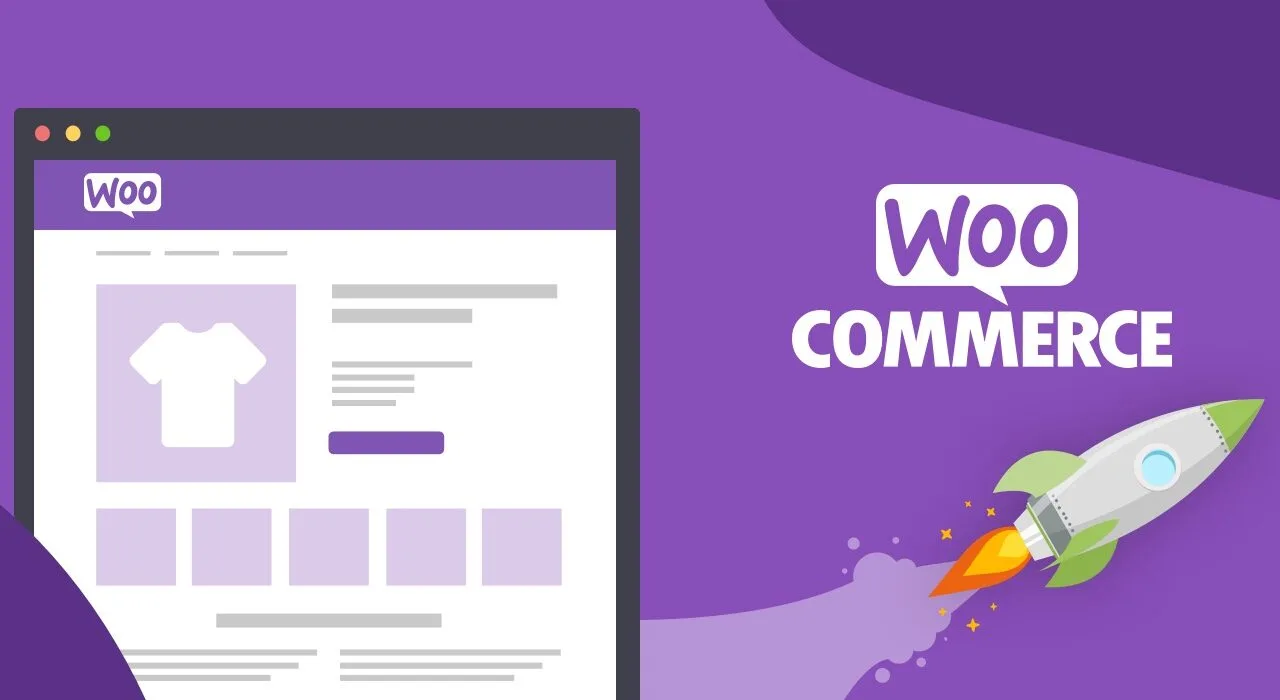 Things that make WooCommerce stand out from other eCommerce platforms are its abundance of both free and paid extensions, numerous customizable themes, access to the REST API, and other features. WooCommerce is the best platform for eCommerce stores regardless of size, from small to medium to large.
Pricing
In addition to the platform's considerable flexibility, WooCommerce also comes with customizable pricing tiers. The pricing of WooCommerce offers you great control over what and when you spend.
Setup costs: Choosing a host for your store and buying a plan is the first thing you need to do. A hosting plan can range from $3.95-$5/month, and on average, you will be charged $120/year.
Domain registration: This cost often has a low introductory price, then rises over time, with discounts when you buy multiple years of service. The average cost you have to pay is about $15/year for each domain.
Theme cost: This is an optional cost. You can either use free themes from WordPress or start with WooCommerce's official Storefront theme. The paid WordPress and WooCommerce themes cost from $20-$100/year.
Store management costs: This includes some essential functions such as shipping and payment gateways.

Shipping: WooCommerce provides Shipping extension – a free option, that allows the connection to USPS and shipping labels to print right from your WordPress dashboard. More advanced choices include Table Rate Shipping ($99), ShipStation Integration (starting at $9/month), and Distance Rate Shipping ($79).
Payment gateways: WooCommerce Payments enables direct payment management within the WooCommerce dashboard. It requires no setup charge and no monthly fees. You will pay 2.9% + $0.30 for each transaction made with U.S.-issued credit or debit cards. For cards issued outside the U.S., there's an additional 1% fee.

WooCommerce running costs: WooCommerce offers a lot of free tools that act like plugins for you to add functionality to your websites, some may include:

Communications: $0-$348/year
SEO: $0-$79/year
Security: $0-$300/year
SSL certificate: $0-$65/year

Developers' fee: In case you may need to hire developers, the fees will be roughly between $10-$100/hour
To sum up, if you only have a limited budget, it is possible to create a fully-functioning store for the cost of a domain name and hosting plan, with a minimum price of $135/year. If you want to build a custom store, you will likely spend around $1000/year.
Advantages and Disadvantages
WooCommerce is widely known for its great features and flexibility. Below are its advantages and disadvantages.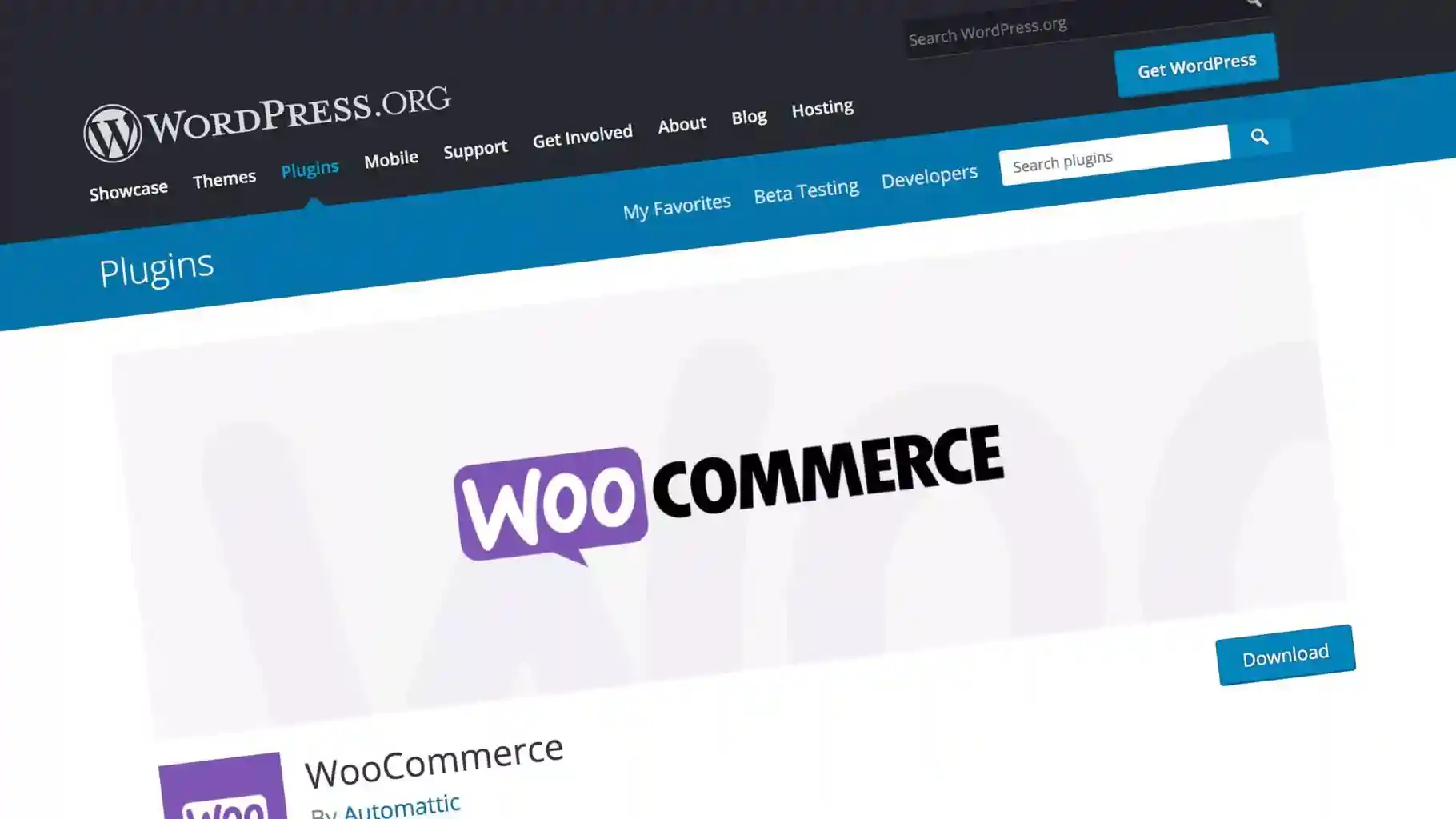 Advantages:
Free and open-source: Although some of its extensions will require you to pay an amount of monthly fee, most of the site's features are free for you to set up a basic online store. With it being an open-source eCommerce platform, you can alter its code easily according to your business's specific needs and requirements.
Great flexibility: WooCommerce offers you various themes and templates, which allow you to sell all kinds of products regardless of their niche. For example physical items like furniture, and cosmetics; downloadable products like books; intangible products like technology solutions or learning courses.
Security: WooCommerce is updated regularly to keep up with cybersecurity. It also allows you to add a security plugin that scans your website for malware on a regular basis, providing an additional barrier against hackers. However, the platform doesn't include backups to help restore data in the event of a successful attack. Moreover, its lack of an SSL certificate is worth your consideration.
Support community: WooCommerce has a large user base, which is dispersed across forums where members share configuration articles and guides. Consequently, you will have access to all relevant materials and prompt assistance if problems arise with your websites.
Disadvantages:
Slow performance: To build a professional website, you will need to install additional extensions and plugins, which may result in poorer performance of your online stores.
Extension cost: While it requires no cost to download WooCommerce, some extensions may require a monthly or annual subscription fee if you want your website to operate at peak performance. This results in hidden costs for your business, causing operating expenses to exceed the budgeted amount.
Requirement for technological knowledge: WooCommerce is built as a plugin of WordPress, therefore, it requires users to have a basic understanding of coding and technical knowledge.
WordPress-reliant: As a plugin, WooCommerce absolutely depends on WordPress. It cannot be used on sites that WordPress doesn't host. If you have already hosted your businesses on other websites, WooCommerce should not be a suitable platform for your eCommerce stores.
BigCommerce
When it comes to an all-in-one eCommerce platform, BigCommerce is also a worth-to-try solution for your online businesses. It has been experiencing steady growth since it was first introduced in the market and has become a reliable option for any business owner to establish their online store.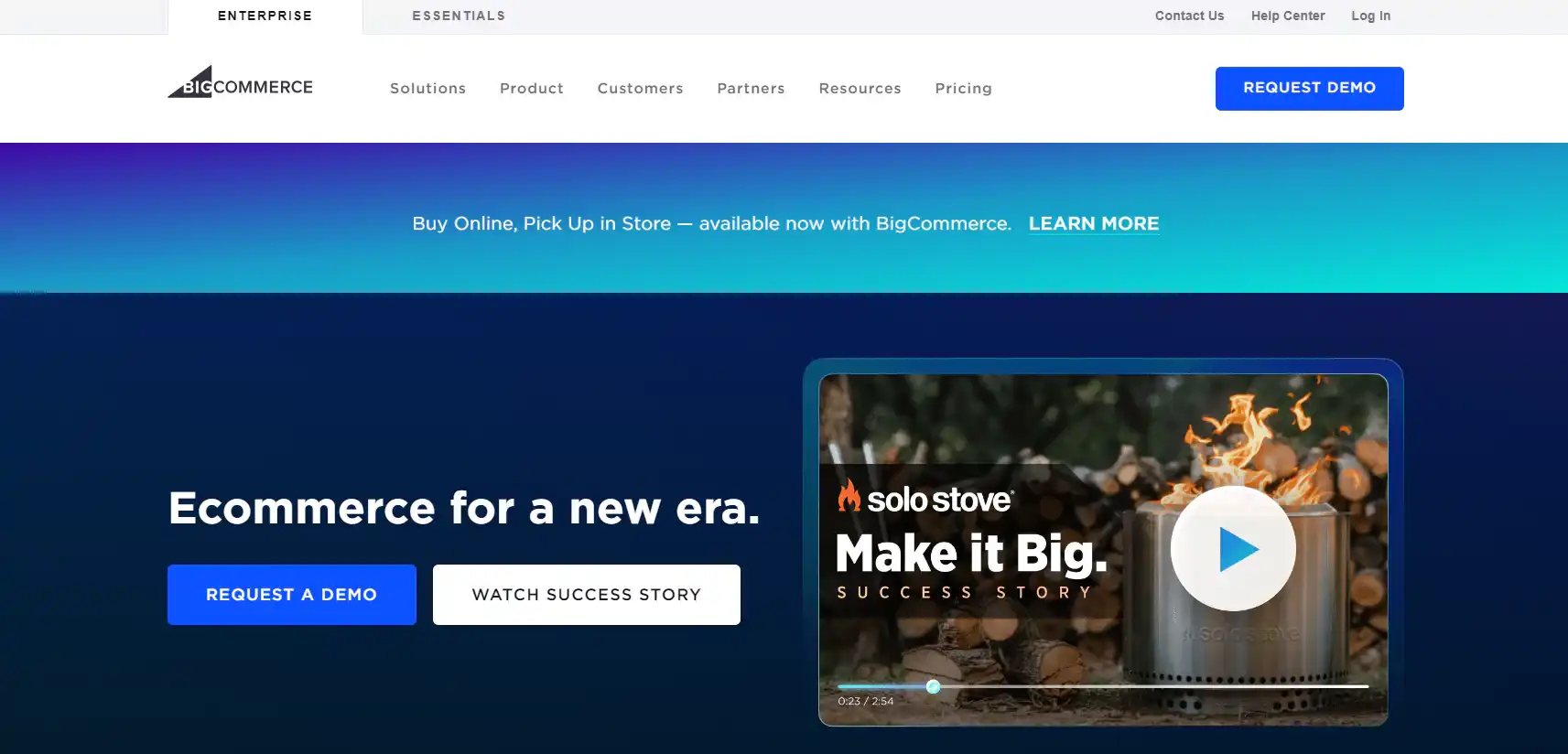 As a hosted solution, BigCommerce runs on its own servers, meaning that you don't have to find a third-party web hosting provider. Instead, you can build and manage your store anywhere, anytime, as long as you have access to a web browser and the Internet. Being a SaaS platform, BigCommmerce comes with expertly designed templates, sophisticated features and tools for your business growth.
Pricing
BigCommerce offers four plans with two timeframes, monthly and annual payments. In this blog, we provide you with the yearly payment, which is a more cost-efficient option for your businesses.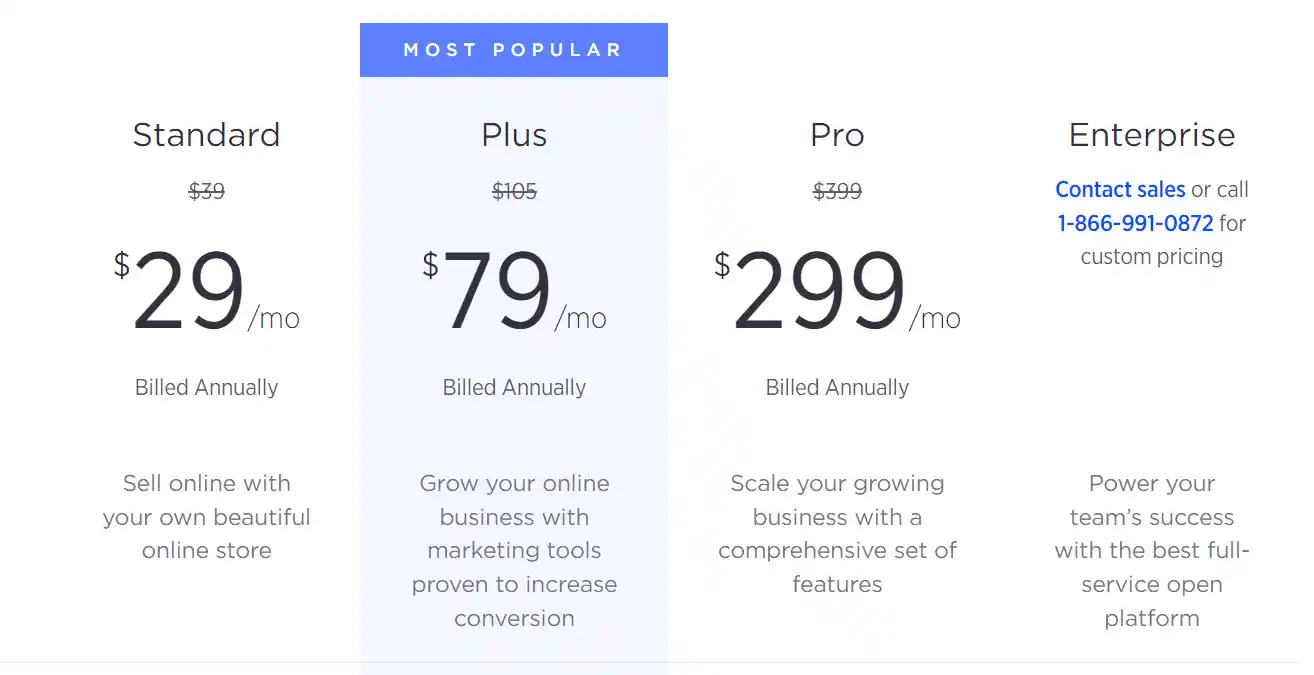 Standard: starting at $29/month. This is the cheapest plan, suitable for new and small businesses.
Plus: starting at $79/month. This plan includes more marketing tools, including customer groups and segmentation, abandoned cart savers, persistent carts, and stored credit cards, which can translate into a higher conversation rate.
Pro: starting at $299/month. This plan will be ideal for the extensive scale-up of your businesses as it can help to boost sales up to $400k annually.
Advantages and Disadvantages
BigCommerce is included on the list of the best eCommerce software for online stores due to its advantages and disadvantages, which are detailed below.
Advantages:
User-friendly: This eCommerce platform is also a user-friendly website that doesn't require you to have much knowledge of programming or coding. You can easily access the key features within a few clicks.
A great deal of tools: BigCommerce comes with many apps that help you with all sorts of things in building and managing your eCommerce businesses. It offers a large number of product options as well as variants, abandoned cart features, multi-currency selling, dropshipping, POS function, and various shipping options, including free shipping, flat rate, price-based rates, weight-based rates, etc.
Omnichannel selling: With its great features, BigCommerce makes selling on multichannel to be simple. You can increase your businesses appearance on any platform while managing everything from one easy-to-access manager channel. BigCommerce comes with automatic syncing, eliminating overselling and facilitating easy expansion, helping your businesses to increase awareness among customers.
SEO benefits: BigCommerce is also a reliable hosting website. It offers CDN that increases your site's speed and decreases loading time. BigCommerce's average uptime is 99.99%, meaning it takes only a few minutes of downtime per year. Other hosting and security features such as unlimited bandwidth, fast content delivery, and shared SSL certificate are also included. 
Disadvantages:
Lack of free themes: You have many choices when it comes to picking customizable themes that fit your brand, you only have a few options for free themes. It is important to note that the cost for paid themes is an additional cost, ranging from $145-$235, which may be a problem for limited budgets businesses. 
Annual Sales Threshold: Each BigCommerce plan has a limitation for the annual sales volume of your online store. If you exceed that limit of your chosen plan, the platform will automatically upgrade you to the next plan level. Although additional features still come with these upgrades, this may be seen as a barrier for businesses that need robust growth. Thus, this may be inconvenient at first, but with the additional features included, your businesses will benefit in the long run.  
Limited business sizes: BigCommerce is not designed to handle large amounts of data for high-volume businesses. Its maximum capacity is for businesses that make up to $400.000 annually. If your business's yearly revenues are over $100 million, BigCommerce is not the optimal option for you. However, BigCommerce also offers an Enterprise plan that is designed specifically for large businesses in this situation.
Salesforce Commerce
When it comes to an exceptional, flexible solution, Salesforce can be the first to be listed in this eCommerce platform list.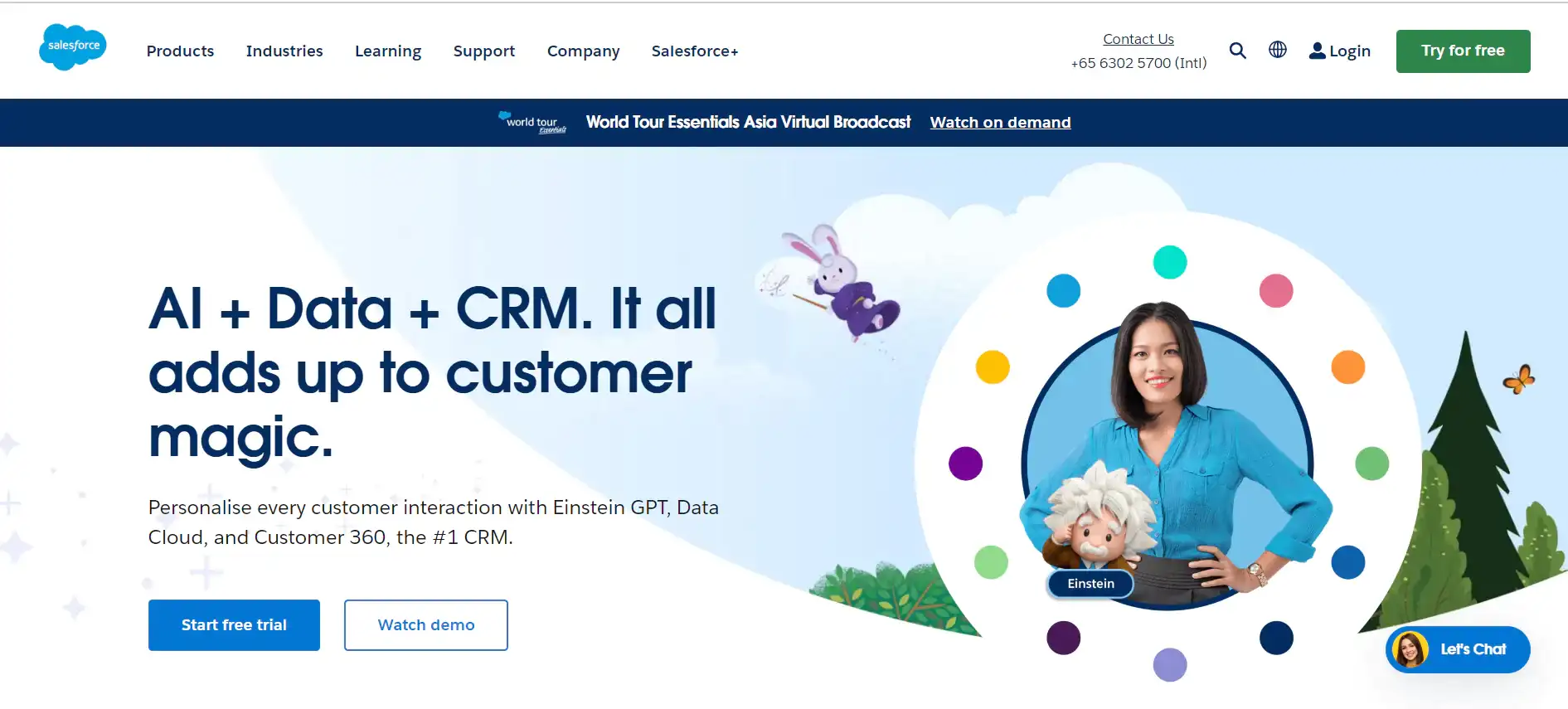 Salesforce Commerce Cloud (SFCC) is a SaaS solution that offers a vast array of capabilities to enterprise-level retailers, and an easy-to-scale cloud solution for your websites. It helps you simplify the way to create, launch, and maintain multiple sites, thus maximizing conversions across all digital channels.
Pricing
Salesforce Commerce Cloud is highly scalable, thus, it follows a shared model pricing for the main products. Salesforce Commerce offers the following packages:
B2B Commerce: This plan helps streamline operations, cut costs, and deliver personalized buying experiences at scale.

B2C Commerce: This product uses AI-powered digital experiences for mobile, social, web, and store, which helps increase your conversion rate. It charges 1-3% of your GMV, depending on which plan you choose.

Order Management: This add-on will be responsible for flexible order management at any scale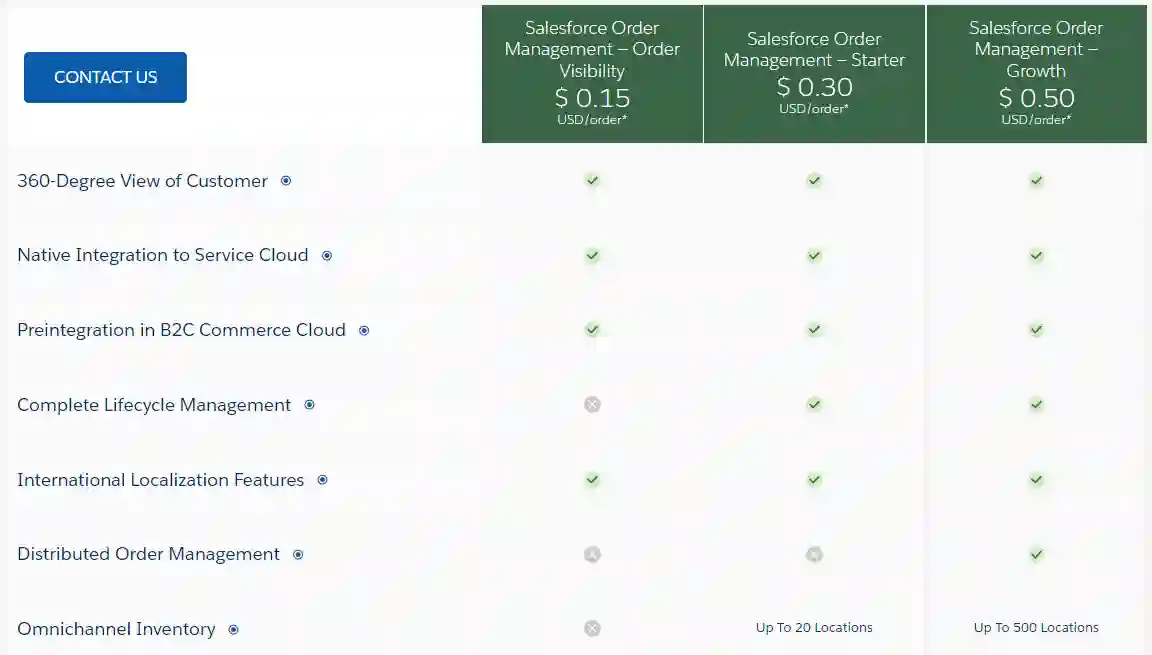 Advantages and Disadvantages
Advantages:
Smart, AI-powered data analysis tools: Salesforce offers a customer 360 feature, in which you can keep track of customer behaviors at every touchpoint. This can be powerful if using all of the other tools needed to power this functionality. 
Flexible SaaS platform: Using Salesforce, you do not have to worry about the hosting infrastructure. Moreover, Salesforce also offers a Page Designer feature, which allows you to build page layouts, templates, and components on your own. 
The strong reputation of customer support: Salesforce provides amazing support for customers with its dedicated CSM. The platform enables the support agents to provide customer-centric services and reduce call volume and call duration by 25% and 10% respectively.
Advanced merchandising, scheduling, and A/B testing: This feature of Salesforce can help your businesses to drive more engagement as this allow you to launch, run, monitor, analyze, and adjust your marketing campaigns to make them even more precise.
Disadvantages:
High implementation cost: Salesforce can be relatively expensive to implement and take a longer time to implement than other platforms. Licensing fees, implementation costs, and ongoing maintenance expenses need to be considered if you are deciding to choose Salesforce for your online businesses.
Complexity: The flexibility of Salesforce also results in its drawback as it creates complexity that is not commonly seen in a SaaS implementation. Moreover, its extensive features and functionalities lengthen the learning curve for new users, therefore, you may need additional adequate training and support.
Customization restriction: Designed as a SaaS platform, Salesforce is not completely customizable. It may charge you additional costs and require some technical expertise for advanced customization.
Squarespace
Squarespace is a worth-to-try solution for small businesses. It has gained significant popularity as a reliable website builder. Their finished products are exquisite, and the company as a whole has a reputable history.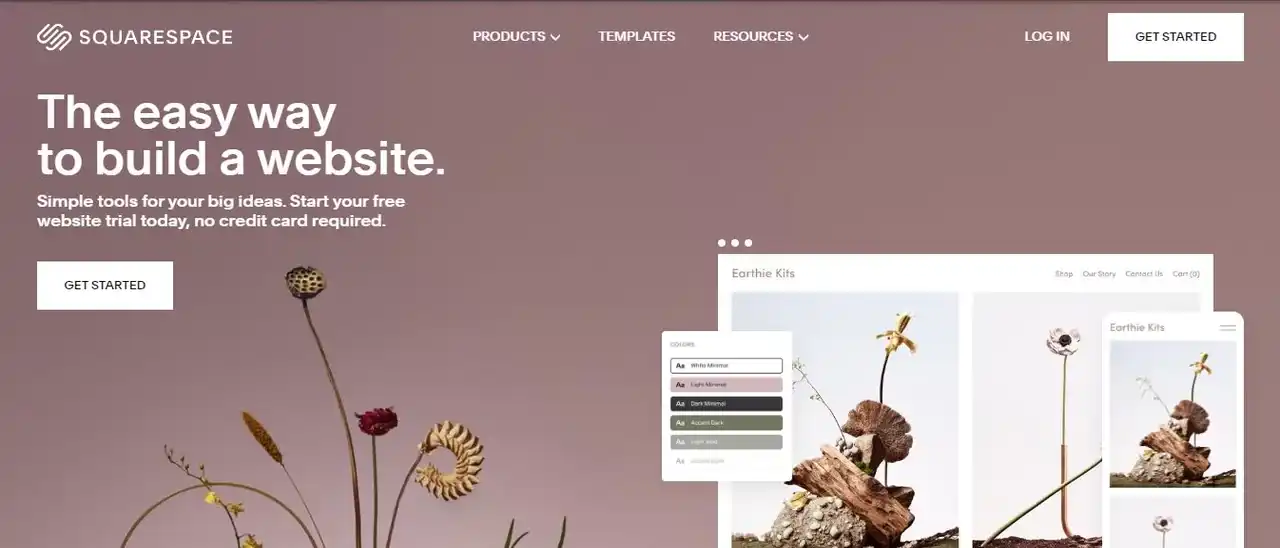 Among other eCommerce platforms, Squarespace stands out as the best online eCommerce site when it comes to a user-friendly interface. Its branding focuses on the simplicity and design of the platform. Squarespace provides an aesthetic interface with a wide selection of ready-made templates, enabling users to create visually appealing and functional websites without any coding knowledge.
Pricing
Squarespace offers a 14-day free trial. Afterward, you will have four plans with annual payment terms to choose from:

Personal plan: starting at $16/month with mobile optimized websites, templates fitting any need, and a free custom domain.
Business plan: starting at $23/month, this plan can bring the best value to your businesses with some additional features, including advanced website analytics, fully integrated eCommerce, and checkout on your domain.
Commerce Basic plan: starting at $27/month, this plan offers the same features as the Business plan, adding powerful merchandising.
Commerce Advanced plan: starting at $49/month, offers the same features as the above Basic one, but adds more advanced options such as advanced shipping, advanced discounting, and sell subscriptions.
Advantages and Disadvantages
Advantages
Ready-made templates: Squarespace provides a collection of ready-made website templates for use. This section may contain up to one hundred templates representing a variety of industries and design styles. These templates are optimized for multiple devices, ensuring that your websites appear and function properly on desktop, tablet, and mobile displays. With Squarespace, you can create a professional-looking website even if you are not a web designer.
Aesthetic design: Squarespace places great emphasis on its aesthetic design, which is also its USP. The platform provides an extensive array of customizable fonts, colors, images, and layouts, allowing users to create visually stunning websites that reflect their brand identity and engage visitors.
Simplicity and ease of use: If you're familiar with WordPress or a similar platform, then you're ready to use Squarespace. Squarespace prides itself on its user-friendly interface and no-code editing capabilities. It simplifies the process of website creation, making it accessible to users of all technical backgrounds.
An all-in-one solution: When using Squarespace, you won't have to worry about plugins, widgets, or apps. As soon as you purchase any Squarespace plan, you'll be automatically given backups, unlimited bandwidth, and free SSL certificates. Users of Squarespace appear to value having all the tools they need to manage their businesses in a single location.
Disadvantages
Restricted customization: Despite offering various choices of well-designed ready-made templates, Squarespace doesn't offer you much control over your website design. If you are seeking highly intricate or unique design modifications, the restricted customization options of Squarespace should be carefully considered. 
Lack of some features: Squarespace can bring you all of the basics for website creation, however, it lacks some advanced features and functionality that can be found on other platforms. There may be limitations in the SEO features and email marketing tools, making them unsuitable for businesses with complex needs. 
No support for third-party apps, plugins, or extensions: Squarespace lacks the number of extensions and plugins available compared to other popular website builders. This creates extra difficulty for you to customize your sites as you have less control over your functionality. 
Square Online
When it comes to online selling, Square Online is among the most popular eCommerce platforms out there. Starting as one of the few ways that people could accept mobile transactions on the go, Square changed the marketplace with rapid, affordable monetization strategies.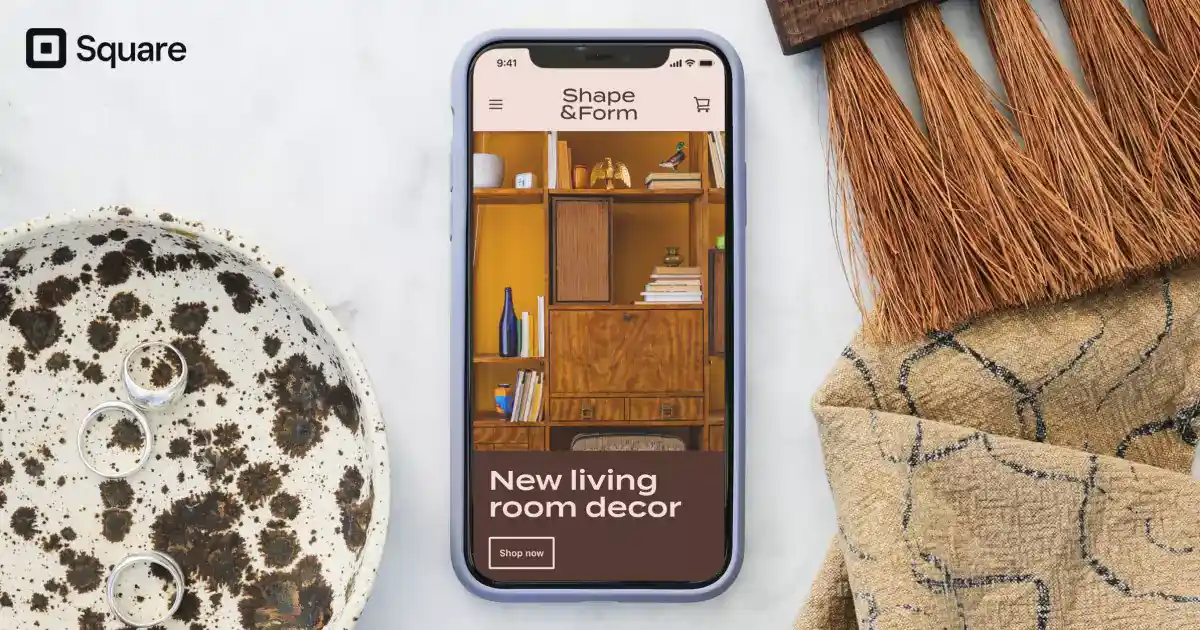 Square Online becomes a popular choice for many businesses because of its easy-to-use and free-to-get-started. It enables businesses to sell products online with integrated inventory management, a point-of-sale (POS) system, and the capacity to accept online payments. It comes with great flexibility that works well with other devices, including mobile.
Pricing
Square offers plans that can be used for any stage of your businesses.

Free: starting at $0, this is the most basic plan to make your current businesses to go online.
Plus: starting at $29/month. If you already have an online interface for your businesses, you may look to drive online growth and streamline operations. Thus, this is the ideal plan for you.
Premium: starting at $79/month. This plan is the most expensive and is intended for high-volume businesses seeking to expand across multiple locations.
Advantages and Disadvantages
Advantages:
Simple and Powerful: Square Online is a very user-friendly and straightforward platform. You can have a website up and running in minutes after joining up with Square. You just select Online Store and then the Get Started button to start creating your website. You can also connect Square Online to BigCommerce, WooCommerce, or another eCommerce platform and set up your store there.
Mobile-friendly: Square Online's site designs are amazing, and they function well on both desktop and mobile devices as well. If social commerce is your thing, the platform also integrates with Pinterest, Instagram, and Facebook.
Free plan with various features: While some eCommerce platforms offer free trials, Square Online has a fully functional version that is absolutely free. Its sophisticated inventory management tools and unlimited, customizable product listings should suffice for the majority of small businesses, though you can upgrade for additional features such as QR code ordering and cart abandonment recovery.
Disadvantages:
High transaction fees: Square Online charges transaction fees for online sales. If your websites have to deal with a large transaction volume, this fee can be a major expense for your businesses. Thus, Square Online may not be ideal for companies with huge transactions, if their priority is cost optimization.
Marketplace integration: While Square Online works well with Square's ecosystem and other eCommerce platforms, it may have limitations in selling your products on major eCommerce marketplaces, such as Amazon, Walmart, and eBay. You'll need to manage those channels independently or use another eCommerce platform.
Limited customization options: While Square Online provides a variety of templates and designed customization options, the level of customization may be more limited when compared to other platforms. This makes the customization options somewhat restrictive for businesses with specific branding requirements or complex design preferences.
Wix eCommerce
Wix eCommerce is also on this list as a well-performing, affordable online store builder. If your small business needs to quickly pivot to digital sales, Wix offers an easy-to-use platform with everything you need to start selling online within minutes.

Founded in 2006, Wix really bolstered its eCommerce capabilities throughout its year of operation. It comes with an impressive website and sales function that gives your online stores every chance of success at a much more affordable price.
Pricing
Wix offers two plans that can help you build your eCommerce store from scratch.
Websites plans: These plans provide hosting services from which your professional website can be showcased.

Connect Domain: starting at $4.5/month with free SSL certificate, 1GB bandwidth, and 500MB storage. This is the most basic plan.
Combo: starting at $8.5/month with free domain for 1 year, free SSL certificate, 2GB bandwidth, 3GB storage, and 30 minutes of video. This plan is more suitable for personal use.
Unlimited: starting at $12.5/month with free domain for 1 year, free SSL certificate, unlimited bandwidth, 10GB storage, and 1 hour of video.
VIP: starting at $24.5/month with free domain for 1 year, free SSL certificate, unlimited bandwidth, 35GB storage, and 5 hours of video.
Business and eCommerce plans: When your eCommerce store is ready for your customers to visit, now is the time for you to consider how to manage it. All packages in this plan offer online payments.

Business Basic: starting at $17/month with unlimited bandwidth, 20GB storage, and 5 hours of video.
Business Unlimited: starting at $25/month with unlimited bandwidth, 35GB storage, and 10 hours of video.
Business VIP: starting at $35/month with unlimited bandwidth, 50GB storage, and unlimited hours of video. With the full suite plan, you will be given customized reports with prioritized customer care.
Advantages and Disadvantages
Advantages:
User-friendly platform: The website-building process on Wix is absolutely simple. Whether you have the technical expertise or not, you can still develop and launch a professional website with a few clicks. Wix comes with ADI tools, which can help build your site by leveraging AI. This can simply reduce your time and effort to launch a website.
Rich template resources: Wix eCommerce provides a vast selection of professionally designed templates specifically tailored for eCommerce. There are around 500 templates for you to choose from, go along with a wide variety of categories from fashion, jewelry, and automotive, to electronics.
Extra features: Wix offers an entire ecosystem of tools and products that make it easier for you to operate your website and online stores. These features include:

Integrated payments: available in all plans
Logo creation tools
Free HTTPS: offer for every Wix website
Automated responders: automatically respond to your customer queries.
The Wix Ascend app: an all-in-one CRM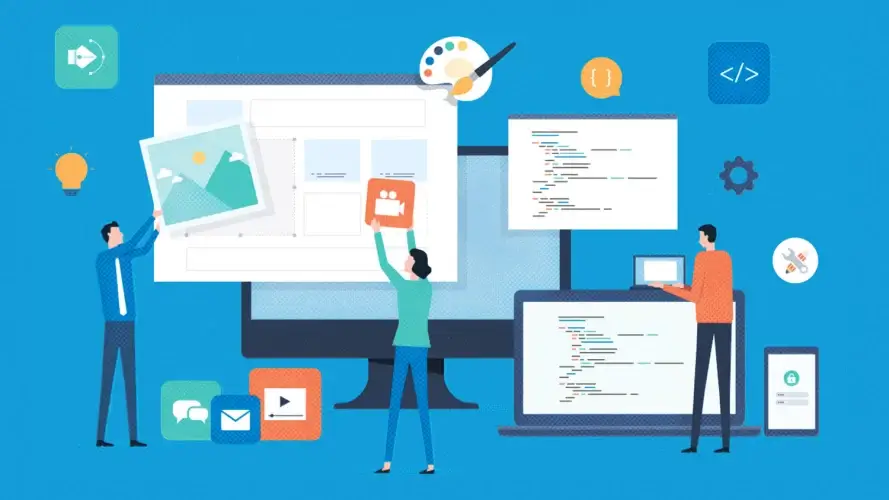 Disadvantages:
Storage limitation: Wix websites will not allow you the unlimited bandwidth or storage solutions some others offer. This is even true for commercial plans sold at higher costs. Thus, for larger businesses that have to deal with large amounts of data, Wix may not be a practical option.
Interchangeable templates: Despite having large numbers of templates, you are not able to change them once your website is launched. This can be inconvenient for businesses that need to re-branding or change their products. It is important to note that you should pick your template carefully. If you change your mind later, you'll have to manually transfer all of your content from your original template!
Untransferrable sites: Wix does not offer you the flexibility to transfer your websites to a different platform. This means you'll have to pay extra costs and effort to completely rebuild your websites. As Wix also has storage limitations, if your business is robustly growing, you need to seriously consider this limitation before choosing Wix to build your online stores.
How to Choose the Best eCommerce Platform?
Every online shop has unique needs, so, which is the best eCommerce platform for your websites? There are two main considerations you should make to answer this question.
Considering the conditions and needs of your business
Before choosing the best eCommerce platform, you should consider your business's current conditions and challenges within your organization.
If you own a small business that is only looking to build a simple and small online store, Wix eCommerce is a popular option. It comes with a user-friendly interface, rich template resources, and a variety of extensions. With prices ranging from $4-$35/month, Wix enables you to build a simple eCommerce business without too much investment.
If you are a small business venturing into the world of eCommerce, user-friendly platforms with affordable prices should be the best choices for you. Shopify is frequently the platform of choice in this case, which enables a free trial and store setup within a few clicks. SquareSpace and Square Online are viable alternatives with reasonable pricing plans. Square Online, in particular, offers the most affordable pricing and even a free plan, making it an attractive option if you have an extreme budget constraint.
For small and medium enterprises with limited technical capabilities, all-in-one platforms are a more favorable option. BigCommerce, Squarespace, and WooCommerce are worth considering if you fall into this category. These platforms offer you a wide range of features, from domain hosting, to design, and development for your websites. While Squarespace is stronger in terms of ready-made themes and interface design, BigCommerce has strong SEO benefits, and WooCommerce offers the most customizable pricing plan and the highest customizing capabilities.
Finally, for large businesses that have strong financial resources and prioritize customization features, platforms like Magento, BigCommerce, and Salesforce Commerce Cloud will be ideal choices. With BigCommerce, you will be provided with a specialized plan for large businesses. In the meantime, Magento and Salesforce come with high scalability and customizable options, which can deal with the particular requirements of your stores, thus benefiting the long-term growth of your businesses.
Consider the features of each eCommerce platform
After determining your business conditions and needs, it's time to choose your best-fit eCommerce platform. To help you decide how to choose the best eCommerce platform, we've put together this guide that details all the essential features you need to keep in mind.
Security
Security is perhaps the most essential factor to consider. Your eCommerce platform should have top-notch security, adhering to the highest standards to protect customer data. Also, make sure that the platform you select supports PCI (Payment Card Industry) standards and HTTPS/SSL so that your customers feel comfortable in terms of their information's safety when shopping on your site.
Integrations
Your eCommerce site needs to work smoothly with your back-office operations. List the capabilities you need the platform integrates with several different apps, ensuring you can run everything from inventory to customer relationship management from one platform. This is important for ensuring your workflow as well as the overall effectiveness of your online business.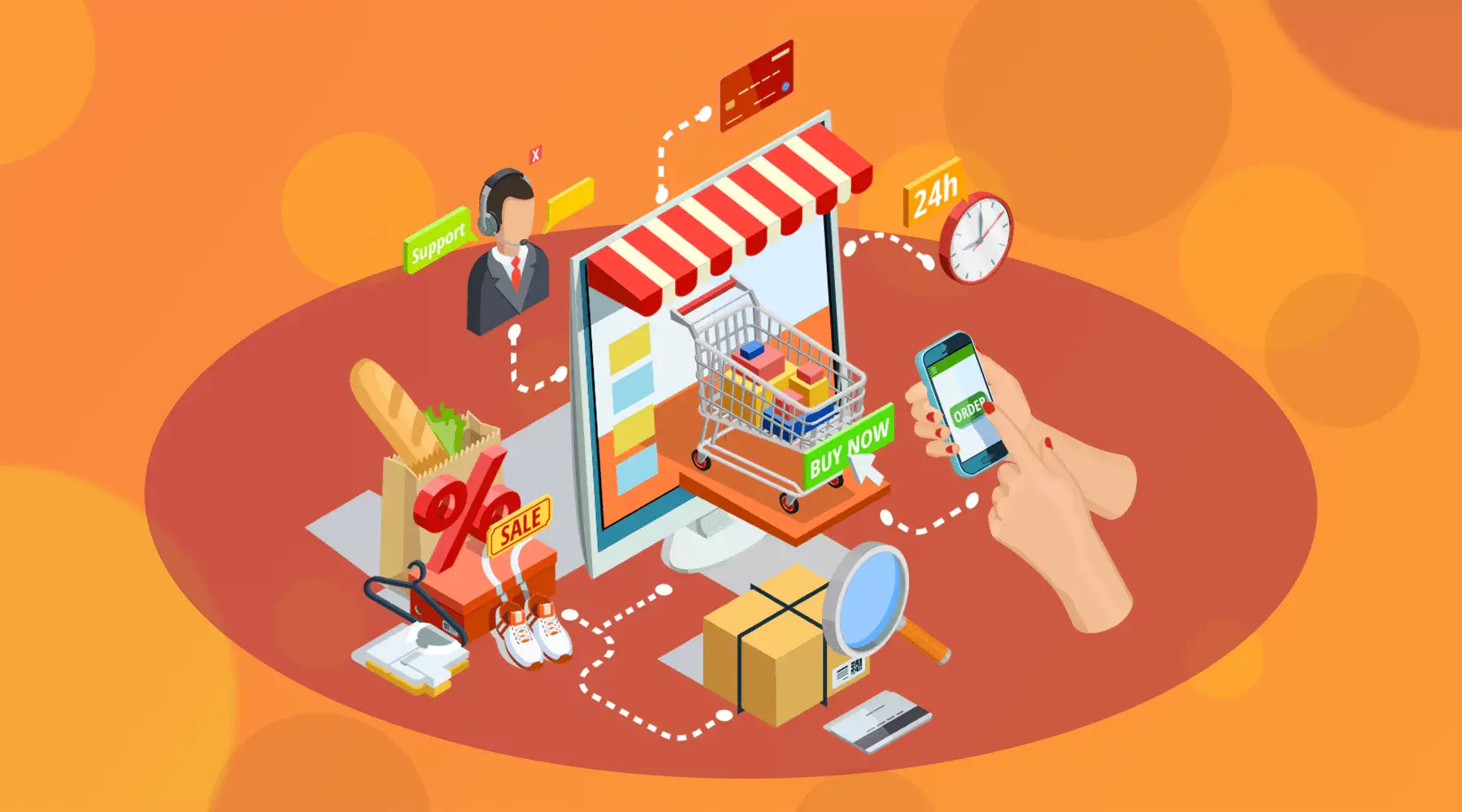 Some steps to consider for your best eCommerce platform's integration feature include:
Step 1: Make a list of platforms that need integration when building your eCommerce websites.
Step 2: Examine the possibility, costs, and amount of time required for the integration.
Mobile-friendliness
A mobile-friendly platform is an absolutely important factor to consider. Mobile optimization is a fancy way of showing how effectively your store adapts when customers view it on multiple devices with varying screen sizes (think smartphone, tablet, and laptop). As customers are prioritizing shopping on their smartphones or tablet, your eCommerce platform of choice should ensure that your business appears fantastic, regardless of the device your consumer is using.
SEO-friendliness
eCommerce platforms with extensive SEO capabilities will allow your eCommerce site to rank well in search engine results. You need customers to find your store while they are looking for items similar to the ones you sell. The higher your store ranks, the faster you can reach your target audience. As this is the first step in your customers' journey, SEO-friendliness is extremely important to increase customer engagement with your businesses.
Ease of Use
The dashboards of the best eCommerce platforms are simple and quick to use, which can save you a great deal of time and effort when creating an online store. In addition, they provide excellent customer service and set up wizards to help you create your online business.
A high level of support is equivalent to hiring a full-time business coach. If something goes wrong, they are always on your side and can point you in the right direction. This is especially important if you lack technical expertise.
Payment Options
Payment is often a barrier to stopping your customer from buying your product. The eCommerce platform that offers a wide range of payment options should be given more priority. The more options you can give your shoppers, the more chance you have of making a sale.
Conclusion
Following the robust growth of eCommerce businesses and the significant change in customer behaviors from physical to online stores, your businesses should quickly adapt to this trend. This article provides a comprehensive overview of the top-rated eCommerce platforms in order to help you determine where to begin and which solution to implement.
We hope that you can make the right choice for your best eCommerce platform to get started with. If you find this article valuable, subscribe to our newsletter for more related content.