As you read this article, you probably already have some product ideas in mind, you are looking to open an online store and sell the product worldwide. Or maybe, you don't have any idea about the product yet, but you see the potential for eCommerce to grow in the coming years and you are looking for a chance to enter this lucrative market. Regardless of the situation you are in, we have some good news for you: It's time to start an eCommerce business. And thanks to hosting for ecommerce such as Magento, Shopify, WooCommerce, etc., your business performance will be much more efficient.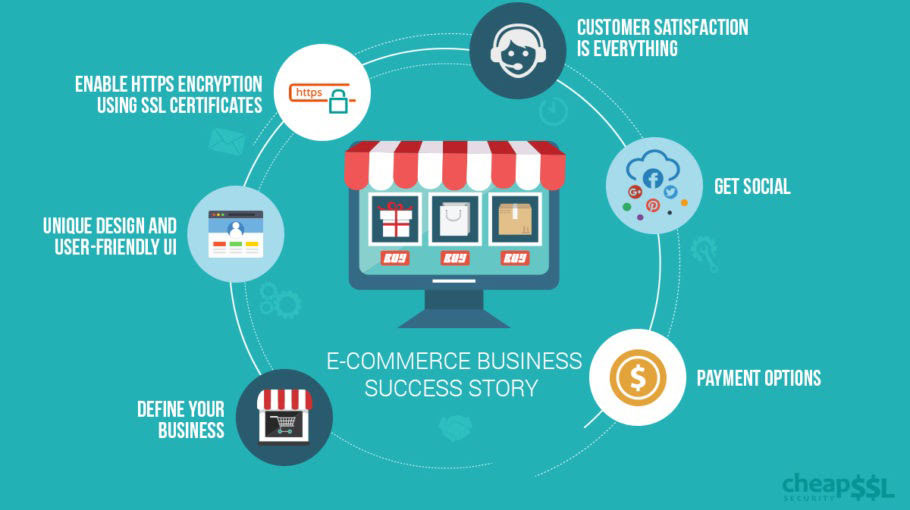 Ecommerce solutions and the rise of the Internet have helped level the playing field and lower the barriers to entry so you can start a creative start-up and start growing an eCommerce business easier (for example, no encryption or large financial requirements).
The challenge posed here, though, lies in the overwhelmingness you might encounter as you get started. You have a lot of options, and there is tons of information out there, but sifting through and finding the right path for your business is not easy.
What features do you need for hosting for eCommerce?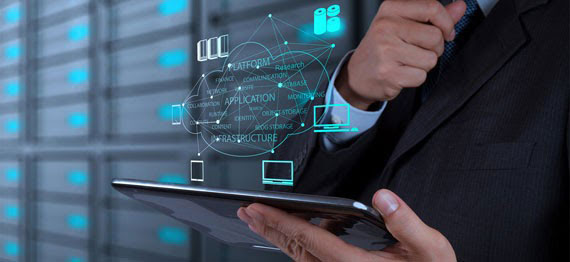 There are many things to do when you want to open an online store. You need to create payment gateways, work with customers, manage warehouses. The most important thing you should first think about is choosing which platform to use. If you choose the best hosted eCommerce, completing other features on your website will be much more simplistic.
A worthwhile eCommerce platform is the must-have inventory management option that helps you manage your payments and helps you publish sales reports. However, those are just the basics of the online store management page, and it should also include:
Ability to set up product classification. If you want to sell more than 1 product, you need to categorize the product for easy management.
Select the product page. You need unique product pages for each product so that each product has complete information and a nice display.
Sales and discount functionality. Customers love incentives and promotions, so you need the tools to help increase sales for your business.
Supports multiple payment gateways. Many people prefer to use payment processors that they are accustomed to, so you should have many options for this to ensure that you do not lose any potential customers.
Information analysis. The more you learn about your customers, the more you can optimize your store to increase sales.
These days are easier than ever to create an online store, but that doesn't mean all eCommerce platforms are the same. For example, the best hosted ecommerce solution for small businesses must have support operated by many people.
With the above ideas in mind, take a look at the eCommerce hosting platforms below to choose the one that's best for you.
Hosting for eCommerce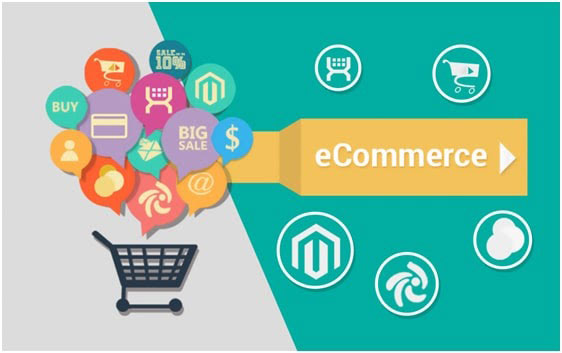 Choose a name that conveys the products/services you offer.
That means your domain name will tell people what you are talking about, what to sell. On the market, there are a number of exceptions. Some retailers have been successful in building brands and domain names that are not related to the products they sell. Examples include the Honest.com baby goods web and Wayfair.com home appliance.
However, please note that these companies have made a significant investment in branding and marketing to be able to do that. So if you plan on using a domain name that doesn't convey what your product is all about, you must put in extra effort in marketing and promoting your brand.
Be as concise as possible
One piece of advice is to choose a domain name that is short, concise, and impressive. Such a domain name will increase the ability to remember, making the search easier. A short, easy-to-read domain name reduces the chances of a customer making a typo.
After you choose a domain name, you must register through an accredited domain registrar. You will have to pay the domain name registration fee, cheap or expensive, depending on the domain name you choose. Domain registrars also run promotions from time to time, so take a look at the domain name sites to see where the prices are good before ordering.
Choose the best web hosting for eCommerce
Next up is your eCommerce solution. This is the point where you will decide which eCommerce web hosting will power your store. Now, there are two main categories when it comes to eCommerce solutions: hosted and self-hosted.
Self-hosted – are open source platforms that require you to host, deploy, and maintain your store by yourself. Unless you are technically savvy with hosting for eCommerce, you will need to hire a developer to help you set up and run your store.
The advantage of Self-hosted use is its flexibility. Open source solutions give you more power over the look, feel, and behavior of your store. You are not limited to the features of the website and are highly customizable.
But the downside is that Self-hosted platforms are often more complicated to set up and run. Any feature or design has to be coded. Although it is mostly free, you will need to take into account costs such as Buying hosting, maintaining a website, etc.
Hosted – These are the eCommerce platforms that take care of your hosting and server maintenance. These solutions are more user-friendly and preferred for those who don't know much about webmasters.
The advantage of this platform is that it provides easy drag & drop capabilities. The templates available and the integrated applications are quite diverse, in addition to a lot of features such as inventory management, marketing, sales and report analysis.
What are the disadvantages of going with a Hosted solution? It is limited because any updates or new features released will be carrier-dependent. Their online store may not be as flexible as the ones built with an open-source platform because the look and capabilities of their website will be dictated by its specific theme. In addition, may also be restricted on website content such as banning the sale of pirated products, etc.
Top 3 Best web hosting for eCommerce
Magento
What is Magento?
Magento is an open-source PHP integration that helps programmers create eCommerce websites. It was released on March 31, 2008, by Varien and is developed on the Zend Framework platform. Up to this point, there are hundreds of thousands of businesses using Magento hosting providers to start their online store including major stores like Nike, Samsung, etc.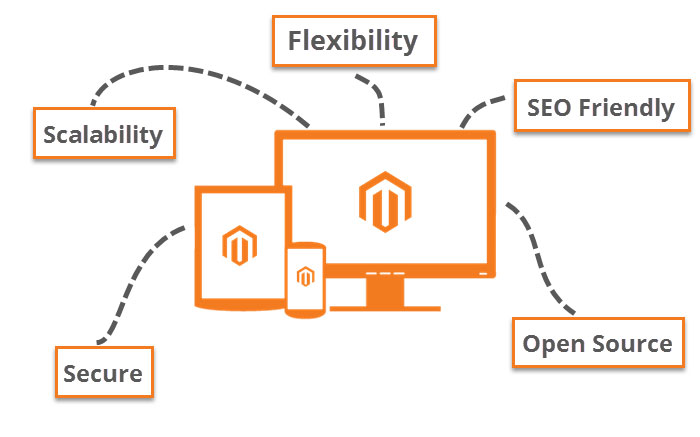 Why should you use Magento?
For businesses and individuals looking to develop a professional long-term eCommerce website, you should think of Magento as a priority hosting for eCommerce. This is considered to be the best eCommerce web hosting site for building an online store. But it must be very professional and completely free.
You only need to understand a little English and technology is completely able to build yourself a "monumental" website with this open-source code.
Open source – Highly customizable
Not only does Magento provide flexible, scalable hosting for eCommerce solutions, but it also gives you the flexibility to customize and extend your platform to create a unique, differentiated brand experience. The platform is highly adaptable to change and has the potential to be modified in response to shop owner requests.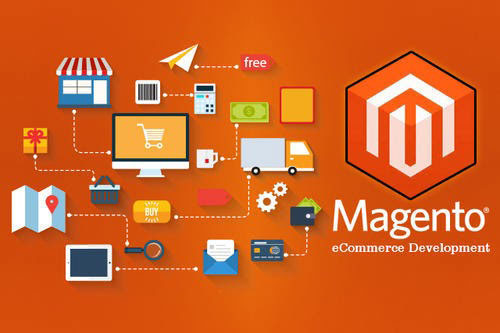 Freely choose hosting service
With Magento, eCommerce retailers are free to choose a hosted platform of their choice. They are not required to stick with hosting anymore. This provides great freedom for all online shopping businesses to have their files and be selective with different hosting companies.
Responsive mobile
Magento is known for keeping the standards of mobile web design. Both the free community edition and the enterprise version of Magento, especially Magento 2 hosting, incorporate the HTML5 platform to maximize the mobile shopping experience. Hence, the eCommerce store will always be optimized.
Magento Mobile will establish a full brand experience for consumers using smartphones and mobile devices to stay connected anytime, anywhere.
Trusted and safe
Since it was recognized as the best hosting for Magento 2, Magento has become a popular open-source eCommerce web hosting for everyone, a large community of store owners, product vendors, developers, designers, private eCommerce consulting, technology solution provider, and most of all, users around the world are formed to respond to exchange of information about Magento.
Community is an affirmation that the Magento platform is always up to date, fast, reliable, secure, and free from any errors. That is the reason why.
Easy cross-platform integration
Third-party utilities and modules can be easily integrated with Magento's store. This provider allows any modification without any restrictions. The platform also allows store owners to add Google Analytics and other third-party integrations (like eBay, Paypal, Mail Chimp, etc.) to the website to aid in data analysis.
Better speed
In fact, Magento has done a mission to create the fastest eCommerce stores in the world, and it's known for its ability to create a fast-loading website. In many cases, a loss from a slow loading page can be seen immediately, which sometimes leads to unforeseen consequences. Magento may surprise you with the platform's performance thanks to its customization capabilities and the trust it offers.
SEO-friendly
Magento is an SEO-friendly content management system – Magento SEO. It contains a lot of SEO features like:
Friendly URL search.
Site map.
Navigate the class.
Product title.
Keyword.
Meta tag.
Meta description.
Magento is pretty heavy even when it comes to delegating session management and caching for systems. Once Magento hosting AWS, you may notice many of its advantages:
Full and flexible control over planning your competencies.
Easily set up a dev/test/staging environment and replicate the changes between them.
Host your admin pages on a separate server.
Use ELB for load balancing.
Use AmazonSES to send email.
Use AmazonS3 for media hosting and Cloudfront for CDN.
Reduce operational costs for database operations through RDS.
Managing DNS is extremely easy in Route53.
Easily measure performance and alerts (in addition to memory usage and disk usage) via CloudWatch & SNS.
WooCommerce
What is WooCommerce?

WooCommerce is not a standalone eCommerce site building infrastructure. It is the plugin running on WordPress, the world's most popular CMS.
WooCommerce is an extremely powerful tool that dramatically increases functionality for the best hosting for WordPress ecommerce. It is one of the most preferred by many in the WordPress community, as it is powerful and beginner-friendly. Moreover, it has its extensions enough to give your store the lead on the web.
WooCommerce can handle many basic tasks, from publishing products for sale to processing payments. Furthermore, you can add more functionality to this plugin with individual extensions. There are hundreds of such extensions. For example, there is an option to integrate nearly every payment processor.
Why should you use WooCommerce?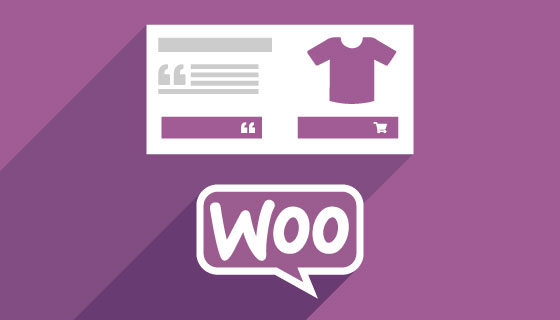 Features and ease of use
From the outset, WooCommerce has a powerful set of features. It supports image galleries, embedding products into pages, displaying ratings and reviews.
It has a wide range of extensions; however, that makes WooCommerce stand out. There are over 40 free extensions, and close to 300 paid extensions to enhance your store's functionality. These extensions allow you to integrate with payment processors, sell subscriptions, better market your store, and more.
One of the best features that make it the best hosting for WooCommerce is its product options. For example, different types of product options include different colors, sizes, or materials. Other eCommerce hosting platforms limit the number of product variations you can create. With WooCommerce the possibilities are (almost) limitless.
The fact that WooCommerce has so many features means it is not the most beginner-friendly store builder. WordPress itself isn't the easiest to use, and WooCommerce inherits its biggest flaws – including the lack of drag-and-drop editing and a somewhat confusing dashboard.
WooCommerce works with almost any WordPress theme. The official WooCommerce theme, Storefront, comes free with the plugin. This theme provides the foundation for most of the premium themes available from the store. You can also customize the Storefront with both free and paid extensions for Reviews, Pricing Tables, and Product Sharing.
Price and support
The great thing about WooCommerce is that you can download and use it for 100% free. While most of its extensions cost money, you can use all of WooCommerce's essential functions without spending a penny.
Of course, you will have to pay to host your WordPress website. For WordPress.org, you will need a web hosting provider such as Hostinger, Siteground, or A2 Hosting. For WordPress.com, you will need to purchase a Business plan or higher to use this plugin. However, you can buy WordPress hosting for less than a cup of coffee monthly, so that's just right!
To get customer support from WooCommerce, you need to install a paid theme or extension. However, there are hundreds of useful articles on the WooCommerce Docs website (Docs). These documents can help you set up your WooCommerce store and solve any problems.
If you purchased an extension or theme from a WooCommerce store, you can submit a support request form. In some cases, depending on what problem you're having, you'll talk to someone in a live chat. WooCommerce support from Monday to Friday. After submitting your support request, you will receive a response within 24 hours (excluding weekends).
Shopify
What is Shopify?
Shopify is the eCommerce web hosting that allows users to create an online sales website with built-in social networks, product posting, shopping cart, and payment features, or order processing features, etc.

Using Shopify you will be able to easily build a website without any professional programming skills, then you can easily post and manage products, change the interface and administer the website, add content, payment system, manage inventory, integrate features to calculate shipping fee by area.
Why should use Shopify?
Huge market coverage: When you use an eCommerce website with Shopify built-in, you can help your website save a large number of customers worldwide, instead of in a small store. You only save a fixed number of customers, then with an eCommerce website, anyone can access and buy products.
Professionally designed interface: Shopify is integrated with a professional interface, so you can use the eCommerce website to build a brand for the company in the fastest and most effective way.
24/7 support: Shopify's technical support staff are available 24/7, helping you to solve all your questions and problems when using Shopify.
The leading eCommerce hosting platform: Currently, Vietnam's 4.0 technology is extremely developed, when you use Shopify, you have laid the foundation of your website to go out to the world.
Maximum integration for advertising features: Most eCommerce websites today are using google and Facebook ads to advertise their services and products. Shopify is built-in to help you plan your best ads
Integrated payment of visa, Mastercard.
Automatic email sending system: Shopify's email will automatically send you an order confirmation email, or problems with creating an account, password, etc.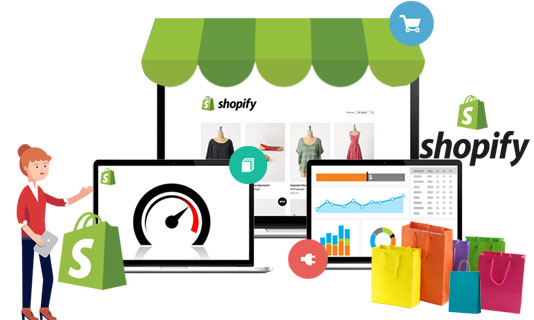 About the Shopify hosting cost, Shopify doesn't have a free plan right now, but Shopify gives you a 14-day trial period. Currently, Shopify offers 3 plans for users such as
Shopify Basic = $ 29/month.
Shopify = $ 79/month.
Shopify Advanced = $ 299/month.
When you sign up for the whole year, Shopify will support you according to 10 % or 20% and 25%.
If you use Shopify Payments, Shopify will not charge transaction fees, but when you use an external service like Paypal, the system will charge you for each transaction:
Shopify Basic package: 2% per transaction.
Shopify package: 1% per transaction.
Shopify Basic Advanced Package: 0.5% per transaction.
Shopify allows you to set up employee accounts for easy management of your store, but the number of accounts added depends on the Shopify plan you purchased:
Shopify Basic (2 employee accounts).
Shopify (5 employee accounts).
Shopify Advanced (15 employee accounts).
Final words
With today's modern technology, it's completely possible to open a store and operate with limited technical knowledge. After reading this article, you know where to start and which solution you should follow. Hope that you can make the right choice for hosting for ecommerce.