Choosing an eCommerce platform is the first step in launching an online business. There are other eCommerce systems to select from, but if your company would benefit from a flexible eCommerce platform that gives you control over the design and operation of your online store, Magento is the way to go. Magento's architecture is designed to help businesses develop, with versions geared to small, medium, and enterprise-level firms. So, what is Magento eCommerce? How does Magento work?
What is Magento?
Magento is a powerful, open-source eCommerce platform that allows businesses to easily build and manage online stores. With its robust features, scalability, and customizable templates, it enables businesses of all sizes to take their online sales to the next level. Whether you're looking to launch your first online store or want to expand your existing business, this eCommerce solution can help you reach your goals. Some biggest brands, including Coca-Cola, Ford, and Samsung, have built inspirational eCommerce websites by Magento.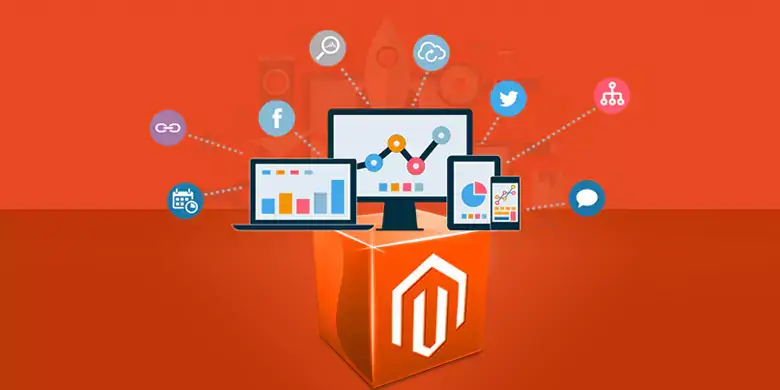 This eCommerce solution offers distinct versions for merchants to choose from – Magento Open Source and Magento Commerce.
Magento Open Source
Magento Open Source is the free, community-edition version. It has all of the tools and capabilities required for a small business, and shop owners may always add more integrations or extensions as needed. If they know how to code, they can even create their own solutions or hire a developer to assist them. The open-source platform includes the following built-in functionality right out of the box:
Integrated checkout, payment and shipping
Mobile Commerce
Management of Global Selling Catalogs
Promotion & Pricing
SEO
Customer Accounts
Product Browsing
Site Search
Instant Purchase
Adobe (Magento) Commerce
Magento Commerce (now Adobe Commerce) is the paid, enterprise-level eCommerce platform. This version is one of the Magento eCommerce platforms and is built on the same core platform as Magento Open Source. However, it includes additional features and functionality not available in this. Adobe Commerce offers additional features like:
B2B features like quotations, bespoke catalogs, and the ability to control buyer roles and rights.
BI Dashboard, including visualization and a custom report builder.
Live Chat (powered by Dotdigital)
Advanced marketing features
Product suggestion
WYSIWYG Page builder
Segmentation of customers
Customer loyalty tools, such as simple-to-redeem coupons.
Hosting content staging and preview
Visual merchandising
What is Magento 2?
Magento 2 is the updated version of Magento 1 and offers more outstanding characteristics than the old version.
There may be some security risks, payment method limitations, and a lack of development support. Furthermore, Magento 1 has a steep learning curve, potential slowdowns, and lacks features offered by competitors, such as mobile responsiveness.
In the updated version, Magento 2 addresses many of these issues. Some key differences between Magento 2 and the first edition include:
Supports the latest PHP versions which can affect site speed.
Supports CSS3, HTML5, and MySQL
Offers faster (on average 20%) page load speed over Magento 1.
Is mobile responsive
Has a better admin interface for a better user experience for non-technical staff
Simplifies the checkout process from six stages on Magento 1 to two stages on Magento 2.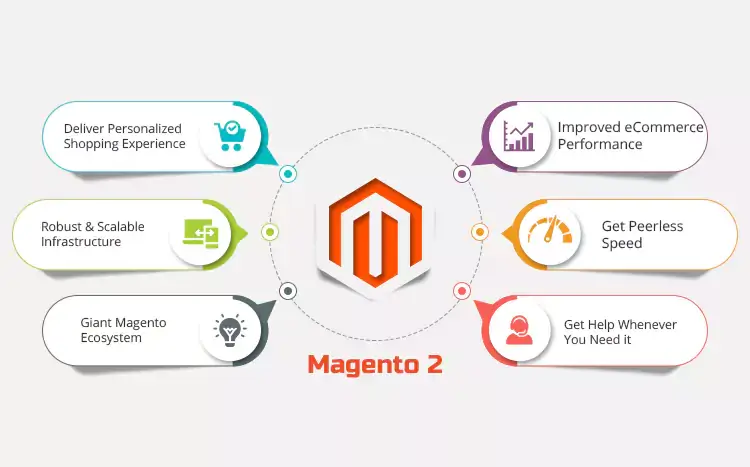 Based on the original two versions, Magento 2 offers three separate editions:
Magento 2 Open Source: This is a free version, formerly known as Community Edition, which can be downloaded by anyone from the Magento website. Despite this version still offering etiquette tools and frameworks for businesses, users are responsible for hosting, support, and development costs.
Magento 2 Commerce: This on-premise premium option comes with added features and support for enterprise-level needs. Due to its considerable cost requirements, it is more suitable for large businesses with strong financial capabilities.
Magento 2 Commerce Cloud: This is the most expensive plan and offers the majority of the Commerce edition's features. The need for self-hosting is eliminated. This plan is ideal for businesses that deal with a large amount of data and traffic.
Following feedback and objections, the developers dismantled and rebuilt the platform. This edition is the way to go if you want a quicker, safer, and more expandable website.
What are Magento's outstanding features
Marketing, Promotions and Conversion tools
Magento offers robust marketing and promotional features that help businesses drive traffic, increase conversions, and boost sales, including:
Product suggestions: Creating criteria that define which goods should be recommended as upsells, cross-sells, or similar products. In this way, you can provide appropriate product suggestions, encouraging customers to explore additional products based on their browsing and purchasing behavior.
Personalization tools: Segment your customers based on the parameters you provide, with customized content, promotions, and unique coupons for each visitor. As a result, your company can create tailored experiences for individual customers, increasing customer engagement and conversion rates.
Visual merchandising: Organizing items based on rules and filters such as top-sellers, color, largest margin, new releases, or any other criteria works best for you. This can create visually appealing product displays and optimize product presentation to enhance your UI/UX interface.
Email and Newsletter: Create and customize your newsletter as you want, send the newsletter to multiple customers, and manage your email campaigns and subscription list. Other practices can include sending automated follow-up emails, and designing personalized emails and newsletters based on each customer segment.
Private Sales: Leverage your customer base to attract and generate leads with exclusive access for members only, or by invitation. This feature is especially useful for businesses that want to offer special promotions to specific customer segments, VIP customers, or loyalty program participants.
User Content: Create a sense of community via user-generated product reviews. With Magento 2, you can allow only registered users to submit reviews or allow visitor customers to do so as well. In this way, you can build trust, enhance product credibility, and influence the purchasing decisions of your customers. Encouraging customers to share their experiences and opinions is important for the last stage of the customer buying journey, where your products are spread through word-of-mouth.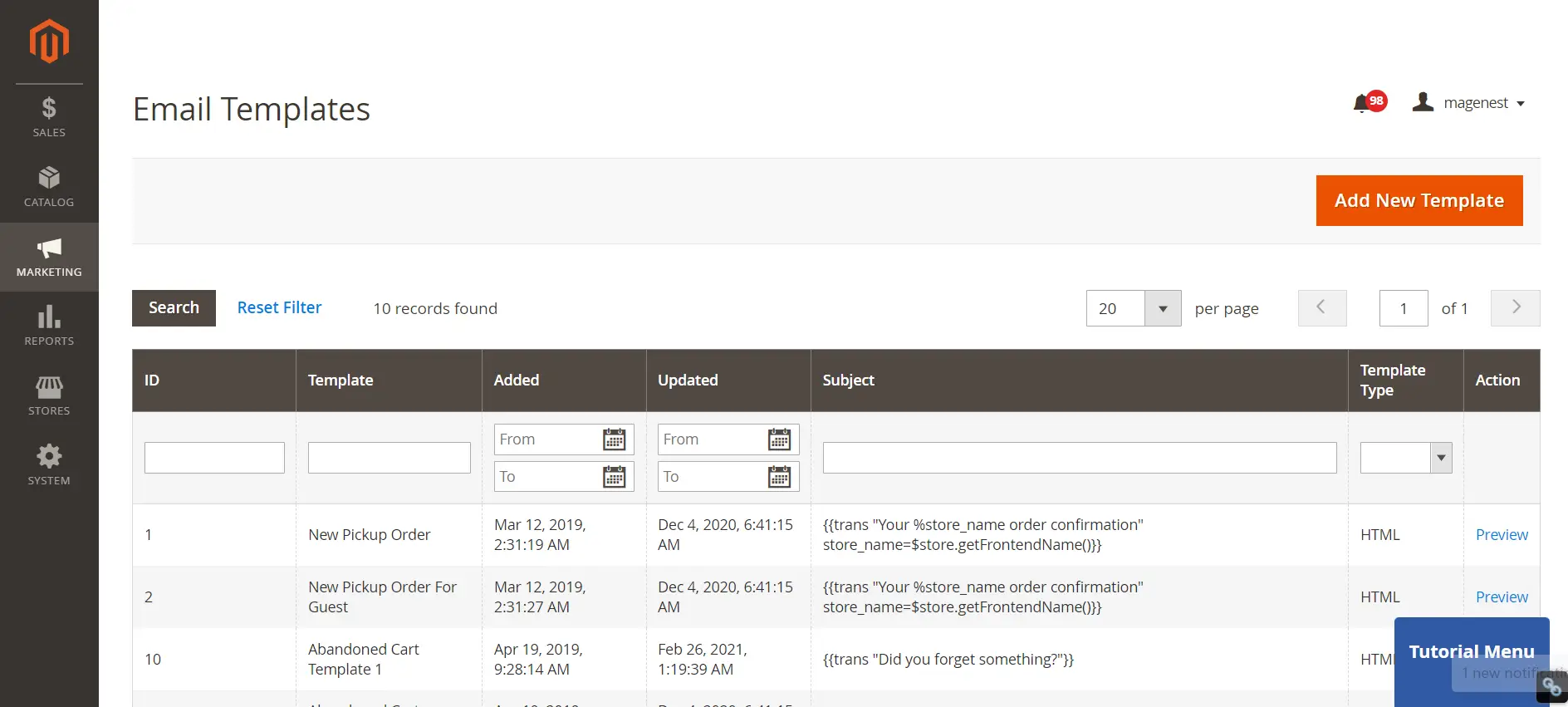 With these diverse marketing features, Magento provides all of the tools required for your company to create effective marketing campaigns. While marketing features can be seen in other eCommerce platforms as well, Magento's capabilities are generally more extensive and provide a higher level of customization and control. This makes Magento a preferred choice for businesses that require sophisticated marketing tools to drive customer engagement and conversion rates.
SEO support
For any online business, SEO-friendliness is among the most important factors to consider when choosing an eCommerce platform. The higher you rank, the more likely your customers will find you. Magento comes with a range of SEO features that can help improve your business's visibility in search engine results.
SEO-friendly URLs: You are allowed to create and customize your URLs for any product or category pages based on your needs to optimize the SEO performance.
Meta tags and Meta descriptions: Magento provides you with flexibility in optimizing meta tags and descriptions for each product, category, and content page.
XML sitemaps: Magento automatically generates Sitemaps, which provide a comprehensive list of URLs and their associated metadata, allowing search engines to understand the website structure and efficiently index the pages.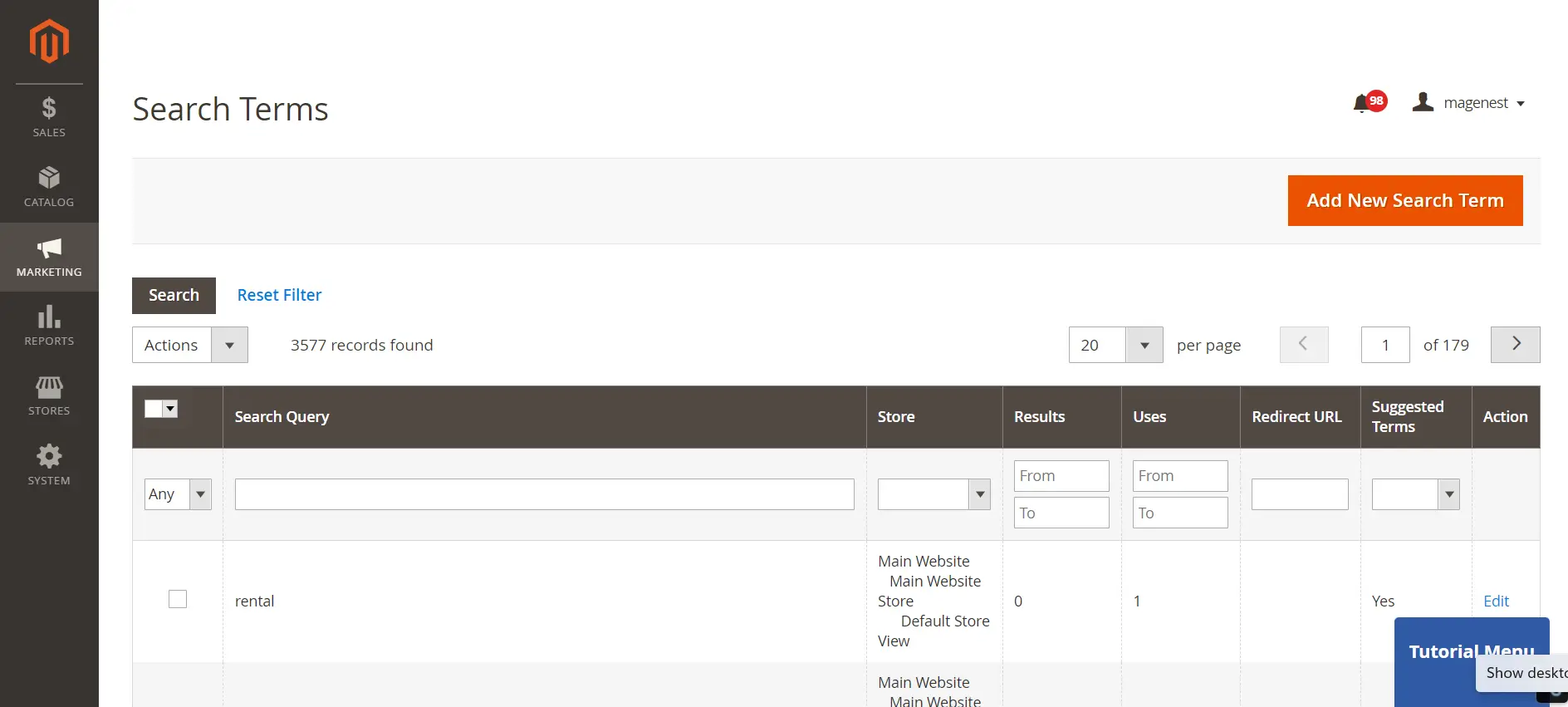 Magento's built-in SEO features will be enough for your store's SEO performance. However, if you want further improvement and advanced SEO features for your websites, check out our Magento stores for solutions.
Multi-site management
Managing many online businesses at the same time might be difficult, but not with Magento. The platform allows you to create and manage multiple backends from a single dashboard, decreasing store administration time significantly. This can be done through:
Admin Panel: Magento offers an admin panel that serves as the central hub for managing multiple websites and storefronts. From this Admin Panel, you can perform various site management tasks, which results in a convenient and more effective way to streamline your store operations.
Content Management System (CMS): Magento includes a built-in Content Management System for merchants to design and customize their storefronts with ease.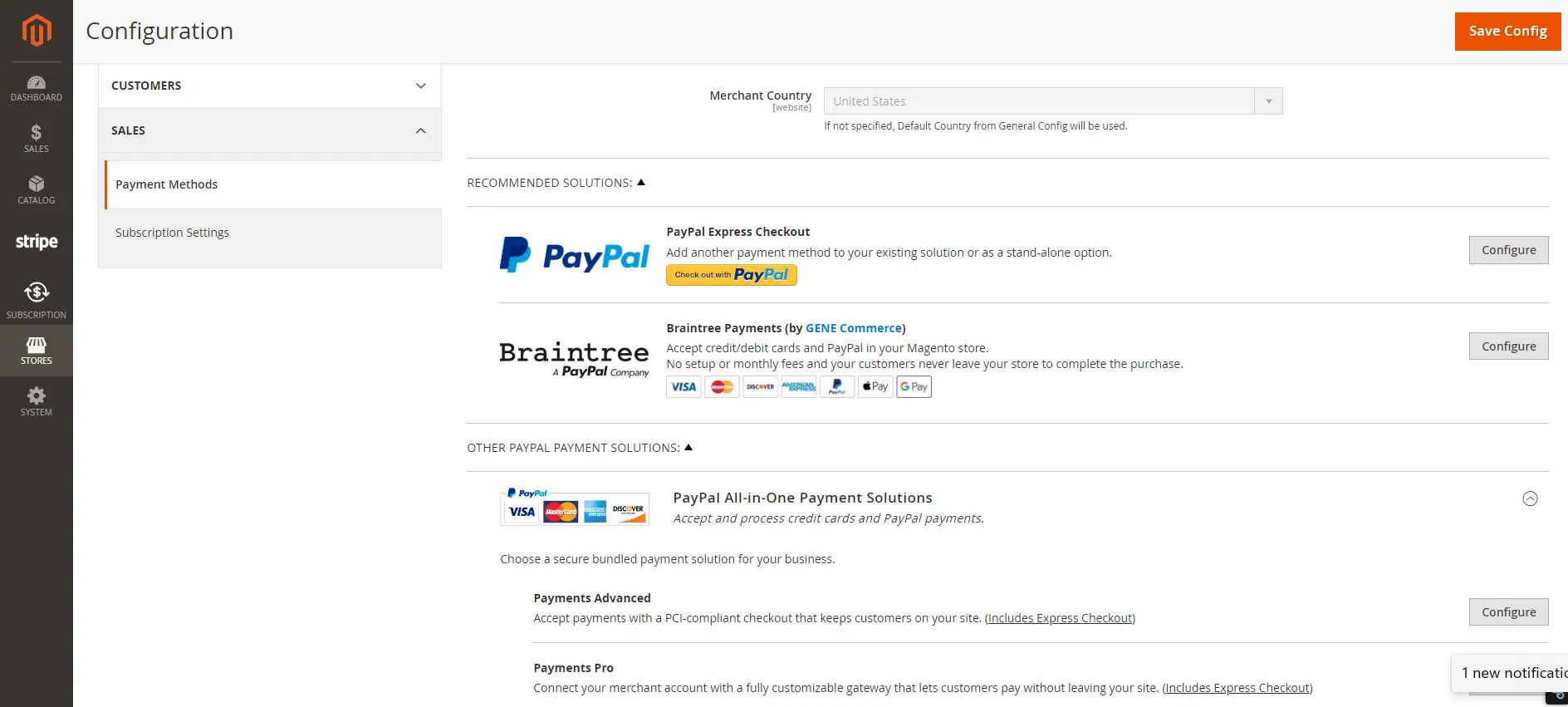 Apart from multi-site support, Magento also provides you with more features that enable your products to be sold internationally and the flexibility to double your store's performance.
Multilingual and Multicurrency support: While some eCommerce platforms have to rely on third-party/paid apps for multilingual capabilities, Magento includes this capability as a default feature. You can operate multi-language and currency stores with some settings, utilizing several "store views" and plugins to auto-change to the appropriate language based on your visitors' location. The multicurrency feature is important for the integration of different payment gateways as it requires less coding effort for this demand.
Third-party integration: Integration with other applications is supported through the use of Web Services API. You are free to add any further features from the third-party provider to improve your store's performance. Scalable capability is limitless for Magento stores.
Catalog management
Magento provides extensive catalog management features that enable your businesses to efficiently organize and manage your product catalogs.
Product creation and editing: Magento comes with attribute sets for quick product creation of different item types. You can easily make batch updates to products within the admin panel.
Product types: Product attributes to Magento are unlimited, allowing your business to add and sell different types of products. This includes simple products (individual items), configurable products (products with options such as size or color), grouped products (a set of related products sold together), bundle products (products with customizable options), and virtual/downloadable products (such as e-books or software).
Advanced pricing options: Magento provides flexible pricing options to businesses. Thus, various pricing strategies can be implemented, offering personalized pricing for specific customer segments.
Highly customizable options: Magento offers customers different price points that are customized for that customer groups. It also includes automatic image resizing and watermarking.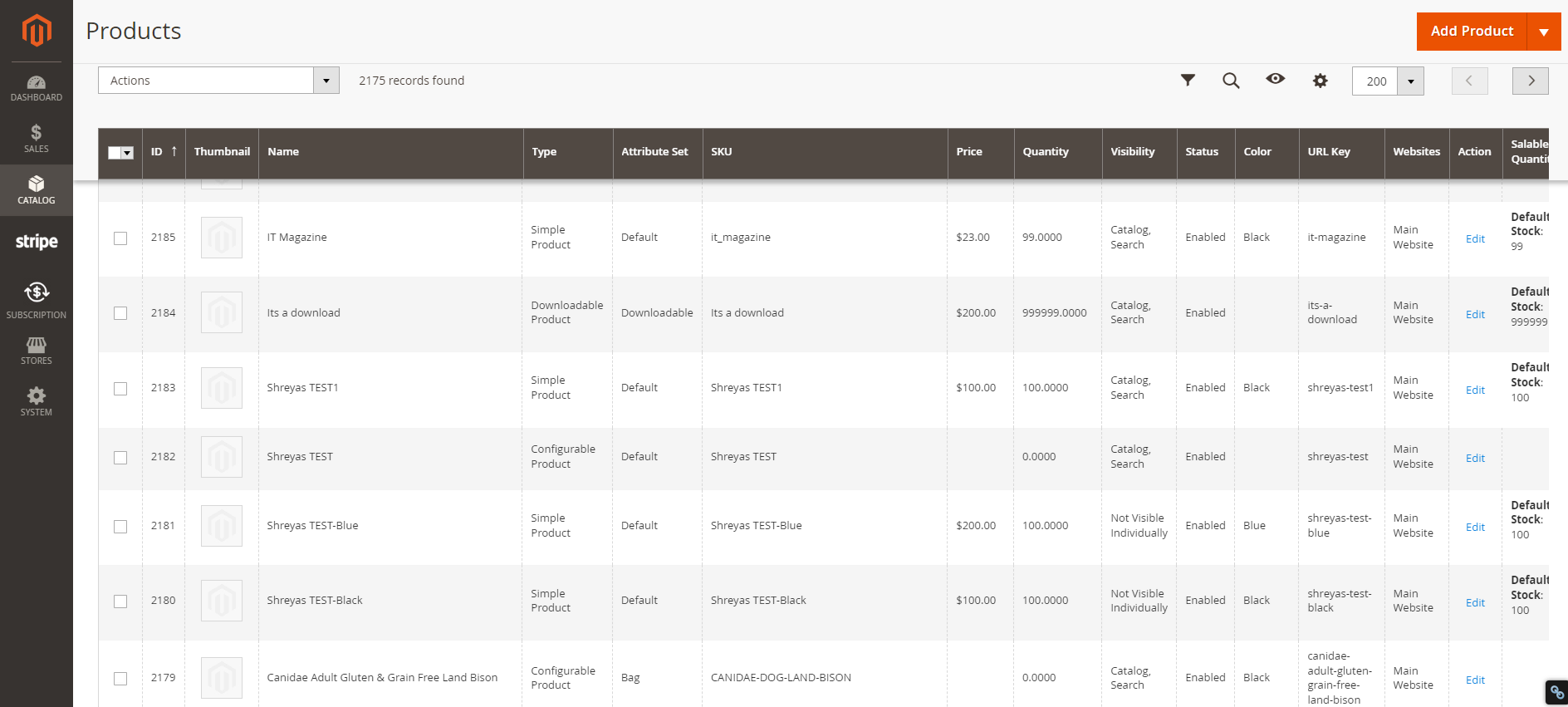 Magento's flexibility allows it to offer more advanced options when it comes to managing complex product variants. With customizable configurations and the ability to create configurable products and multiple attribute combinations, Magento would be an ideal choice for businesses with extensive product options.
Order management
Magento eCommerce's order management system assists you in managing demand and supply. Even if you have many sales channels and locations, controlling your inventory (including returns) is simple and straightforward. It makes inventory management simple.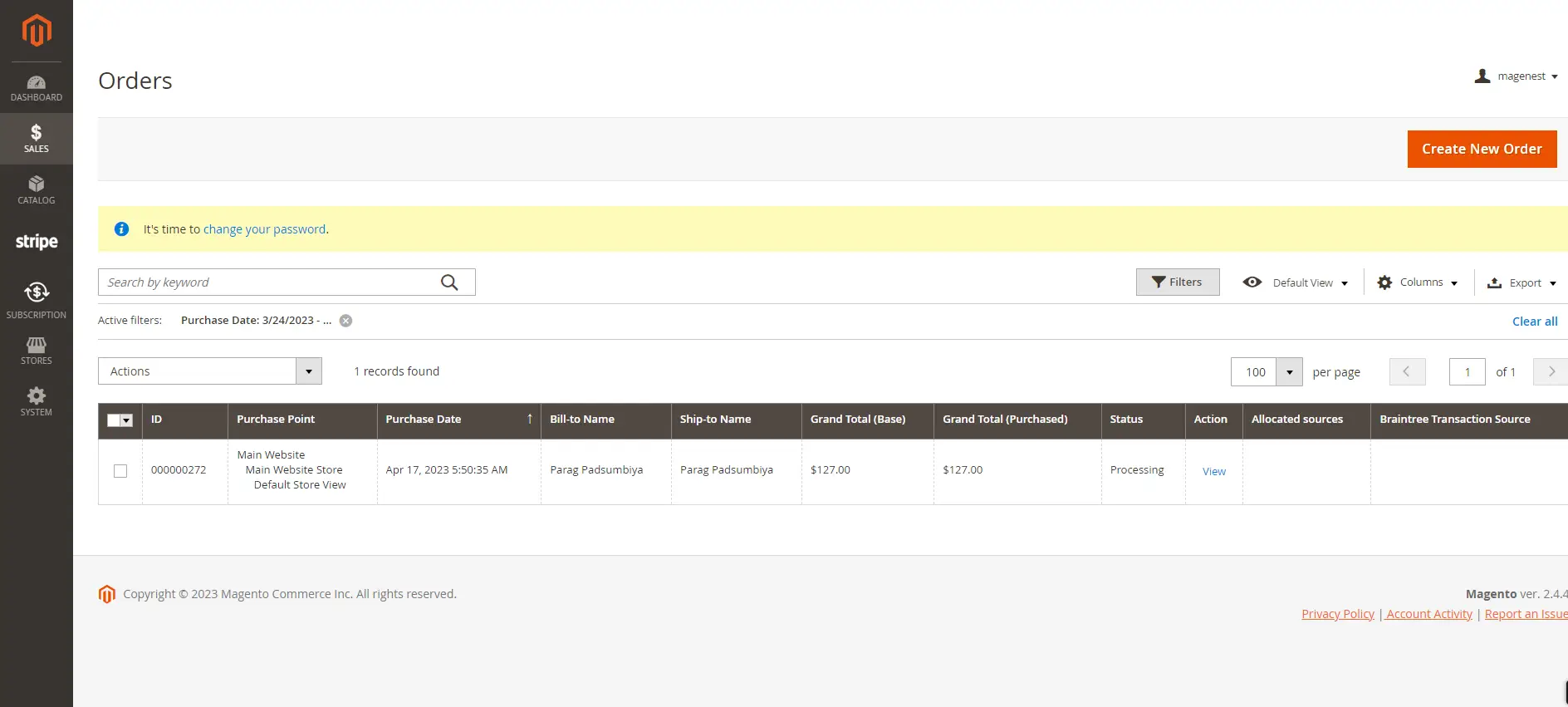 This powerful feature of Magento works by:
Order customization: Magento merchants can view, edit, create, and fulfill orders from the admin panel. You can modify order details such as quantities, shipping methods, billing addresses, and more. This flexibility allows you to accommodate changes requested by customers or adjust orders based on inventory availability or pricing adjustments. One practice is to identify and hide all out-of-stock products, thus, improving the consumer experience.
Multi-channel order management: With Magento, orders and inventories from multiple sales channels can be controlled in a single location. This not only helps to reduce the cost of multi-channel management, but it also streamlines your order-tracking process, resulting in more efficient order management regardless of the number of channels you own.
Order fulfillment and shipping: Magento allows for split fulfillment of orders by creating one or multiple invoices, shipments, and credit memos per order. Store owners can print invoices, packing slips, generate shipping labels, track shipments, and provide tracking information to customers. This can assist your businesses in ensuring timely and accurate deliveries while also providing customers with visibility into the status of their orders.
Returns and Refunds: Magento also comes with features for handling returns and refunds. You can generate return requests, manage return merchandise authorizations, and process refunds or exchanges. This simplified return process by Magento enables you to better manage refund orders from customers, quickly resolve them, and thus improve customer satisfaction.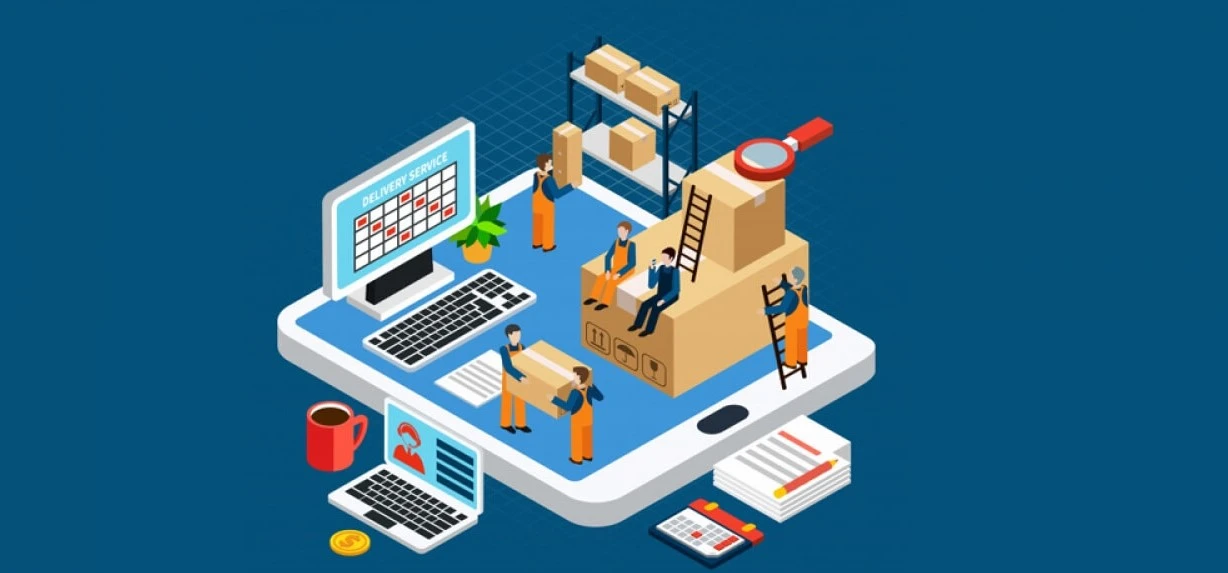 Magento offers many tools that can boost your order management performance:
Call center order creation: A tool that provides transparent control for your stores and frontend enhancements for customers during the shopping process. Product configuration can be changed by either the call center sale representative on the admin side or by the customers at any time.
Assisted shopping: Through the admin panel, your customer service representatives can manage products and coupons in customers' shopping carts and wish lists.
Customized order status: Magento allows for easier order tracking with a predefined list of order states that represents the order processing workflow. Order status is a subcategory of the order state (for example, canceled, complete, declined).
It is undeniable that Magento offers exceptional order management features for your online businesses, especially when you own multiple stores on different backends. Moreover, the platform also provides you with additional capabilities that can help you provide better support for customers during their ordering process.
Payment and shopping cart options
When customers finish their order, they'll put your products into their shopping cart. In any Magento store, your customers can save their shopping cart, and receive automatic gift messages for each order. Moreover, their orders are secured on both the frontend and backend with SSL security. This can increase customer satisfaction during their shopping journey.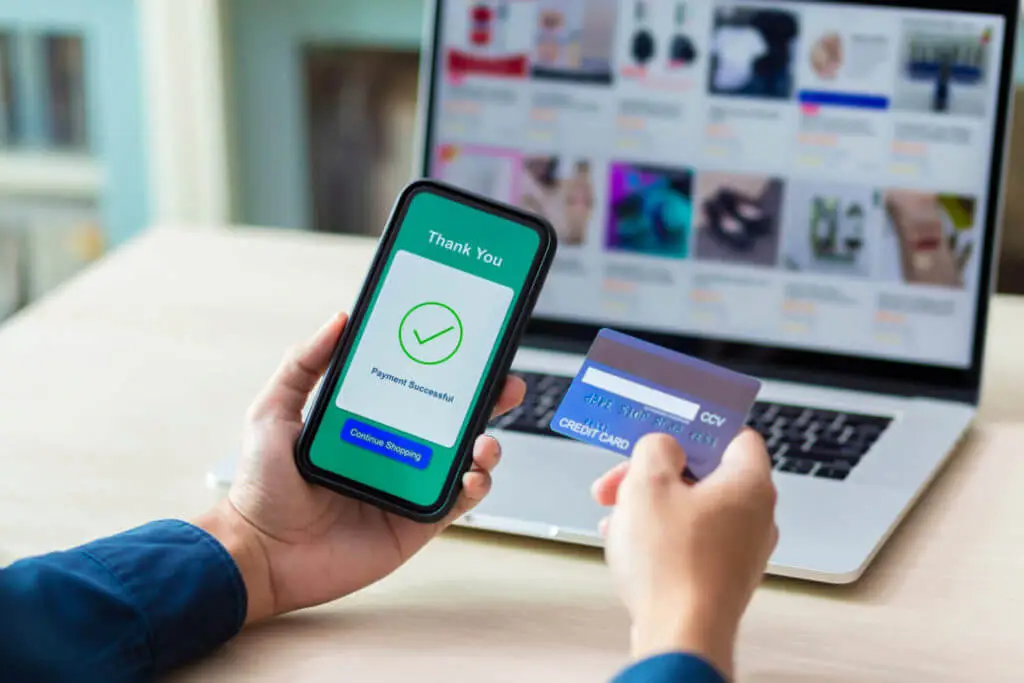 Magento is also top-of-mind when it comes to payments. It allows for the use of multiple currencies, which makes accepting different payment methods simpler.
Offline payments through saved credit cards
Integration with multiple PayPal gateways, Authorize.net
Accept checks/money and purchase orders.
Additional payment extensions are available through Magento Connect.
Customers want to be able to control their payments. Multiple payment alternatives provide your clients with a positive UX. It enables merchants to reduce or control gateway and processing fees. And it's always a good idea for merchants to know that they may change payment providers and manage the fees, etc. Of course, a positive experience leads to repeat purchases, which serve as the foundation for your company's growth.
Mobile-friendly
With an increasing number of mobile users, the Magento system provides great support for mobile commerce.
Magento supports HTML5, which allows for quick and easy setup of mobile-optimized storefronts. Your store is prepared to provide clients with a positive mobile shopping experience. This includes exceptional features such as:
Device-specific media capabilities for audio and video
User-friendly search and results display
Clean display of product detail pages
Magento also provides support for native applications on iPhone, iPad, and Android mobile devices. Some features can include:
One admin panel for multiple devices
Seamless integration with your current product catalog, CMS, and store configurations
Real-time customization including updates for promotions and merchandising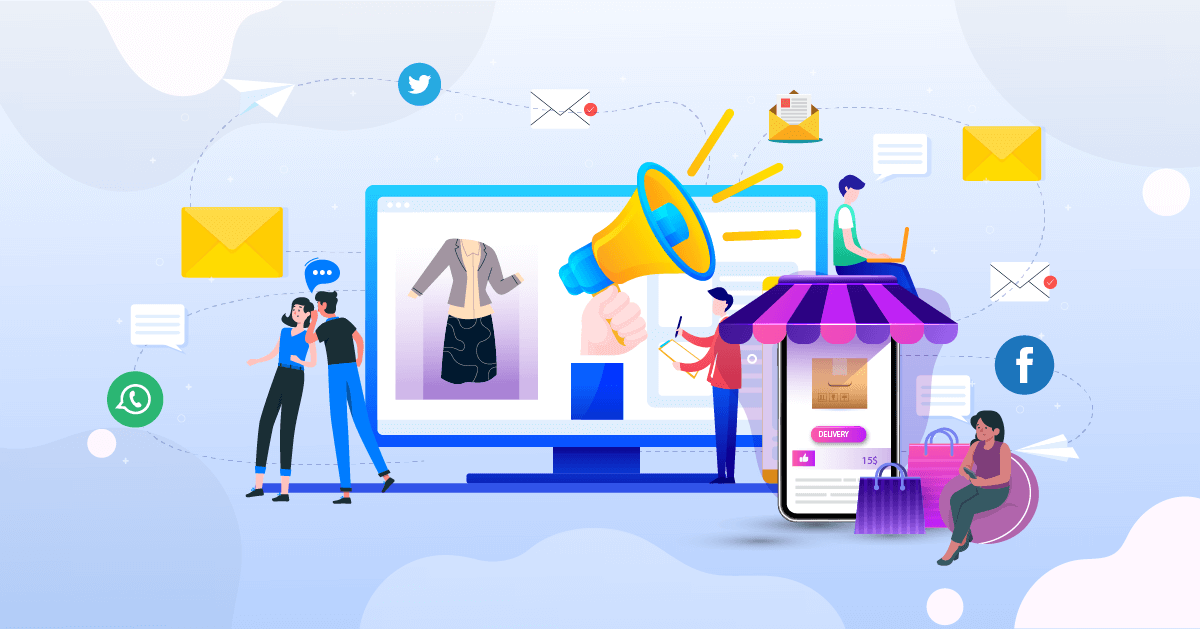 There's a lot of debate about becoming headless, which implies utilizing Magento for the backend and another contemporary frontend, such as Vue or React, for example.
Headless enables a terrific mobile experience as well as omnichannel optimization. You can quickly construct PWAs in your Headless CMS. These combine a webshop, a website, and an app into a single solution, which enables quick speed and unique customization options such as push alerts directly from the store. This solution can significantly contribute to your customers' experience, raising their engagement, thus translating into higher conversion rates. Check out our Magento PWA Development Service for 24/7 support to get started!
Customer Relationship Management
The CRM is integrated into the Magento admin panel and has an easy-to-use dashboard. You can produce the proper content and messaging for each step of the buyer journey if you have visibility into all consumer interactions. It can be integrated with marketing automation tools, and CRM data may be used to run automated campaigns.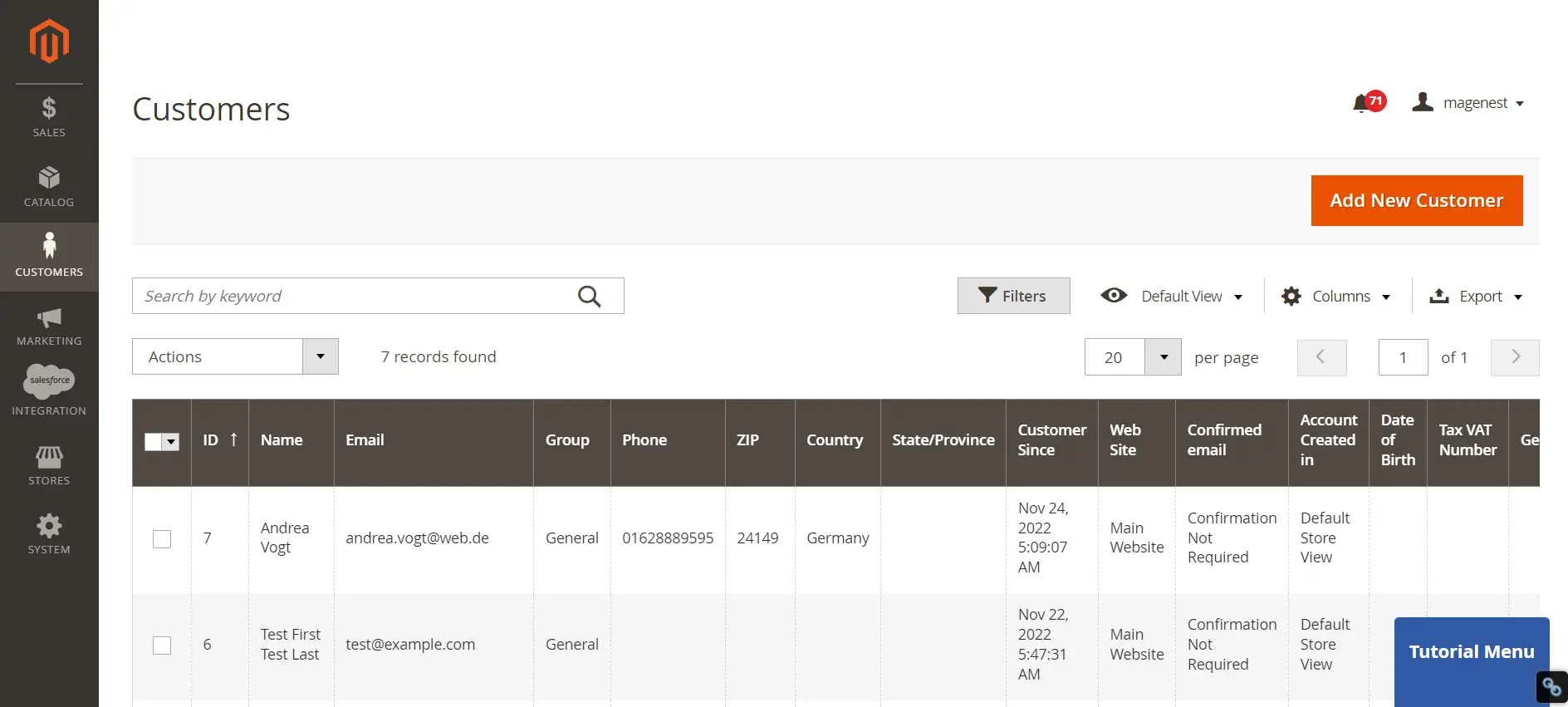 Magento also offers two main features to support CRM:
Customer accounts: This allows customers to generate an account to enjoy all of the best features of your stores, which include:

Create wish lists
View order status and history
Re-order ability
Recently ordered items
Default billing and shipping address
Furthermore, a unique feature that Magento can provide is the ability for the administrator to create customer accounts. This also comes with other features to increase customer engagement, such as:
Newsletter subscription management
Email or RSS feed of the customer's wish list
Customer service: This includes all the tools needed to keep in contact with customers, including

Contact Us form: Provide customers with communication tools so that they can seek assistance if necessary.
Order creation and modification: All can be done in a single location
Order history with status updates: Allows customers to keep track with their orders from their account
Customizable emails: Send personalized emails to different customers at different stages of the purchasing journey.
Analytics and Reporting
Data and analytics are the backbones of every company that seeks to increase its sales and revenues. They must also be properly monitored. As a result, one of the platform's most significant selling points is the Magento eCommerce Business Intelligence tool.
It provides insights about the health of your firm, including:
Order value on average
Customer life expectancy
Rates of customer retention
Aside from that, its BI tool visualizes data that can be shared with your team. Raw statistics are not yet information; you have to transform data into practical measures that will assist you in growing your organization.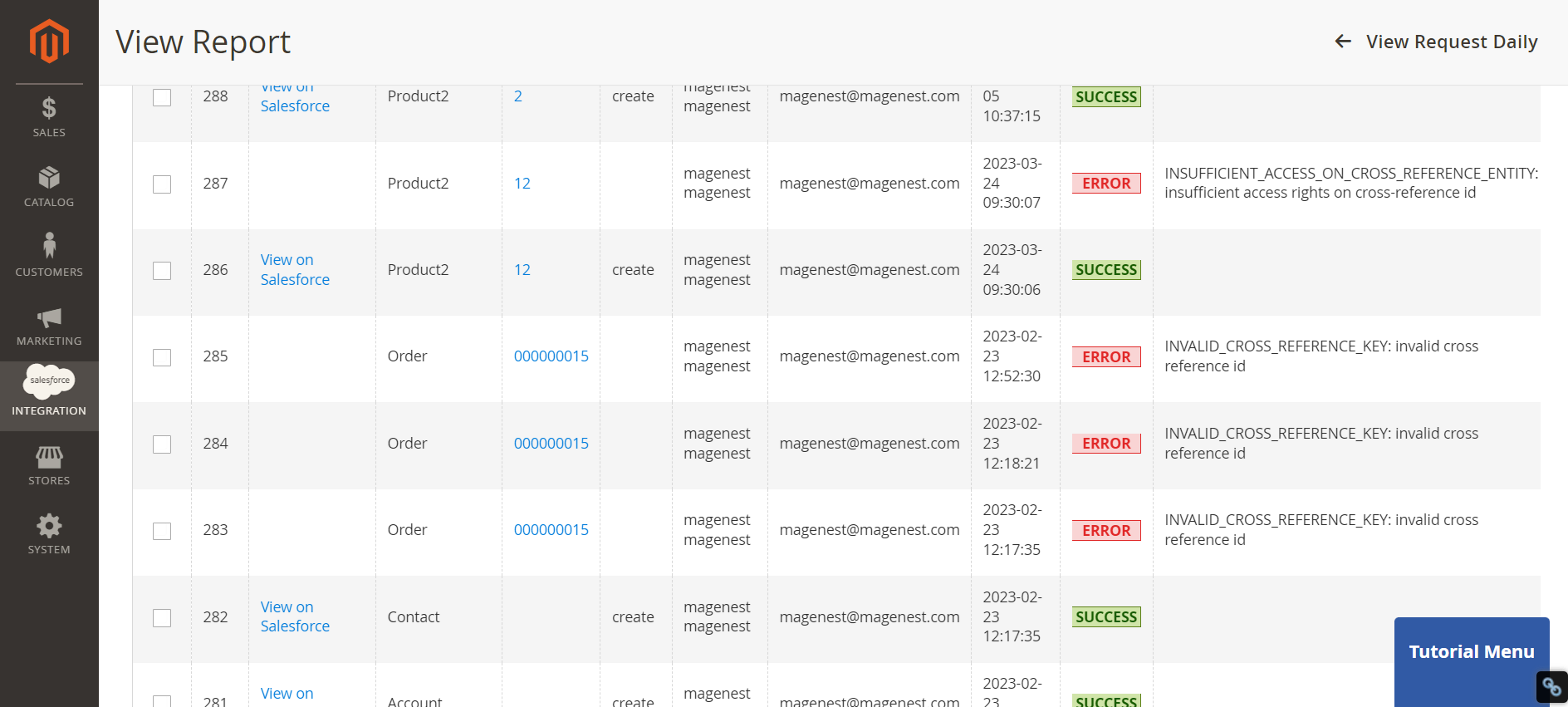 In terms of reporting, Magento also offers robust reporting features that provide businesses with valuable insights into their online store's performance, customer behavior, and sales trends. Some key reporting features include sales, tax, abandoned shopping cart, and best viewed/purchased products reports. These results enable you to make data-driven decisions, optimize marketing strategies, and improve overall business performance.
Extension availability
In addition to the built-in features, Magento leverages its large community of partners and innovators to offer you a variety of extensions and add-ons, all of which are showcased on the Adobe Commerce Marketplace. These extensions cover different categories of your online business management, such as customer support, payment and security, marketing, accounting and finance, etc.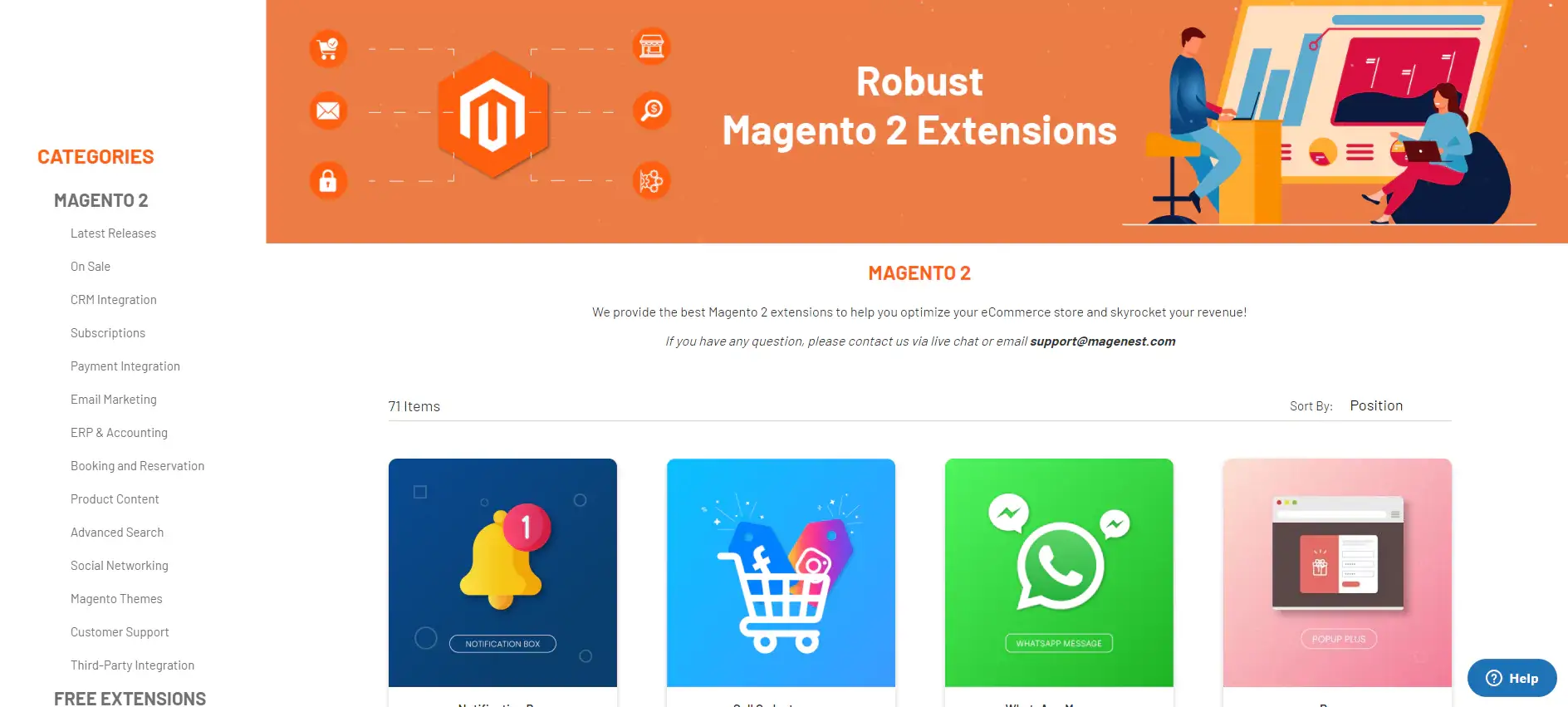 These rich extension resources contribute to the high customization feature of Magento, providing business owners with chances to further optimize their stores' performance. You will be offered extensions from qualified Adobe partners, ensuring the quality of the product along with various pricing levels to choose from. If you are already a Magento merchant, check out our store for more Magento extensions.
Should businesses choose Magento?
Why should businesses pickup Magento
Customization
The most notable USP of Magento is its high flexibility and customization. It allows you to tailor your online stores to match your unique branding and requirements. Magento is also not limited to any particular type of product or business. Whatever products you are selling, you can always start to build your stores with Magento.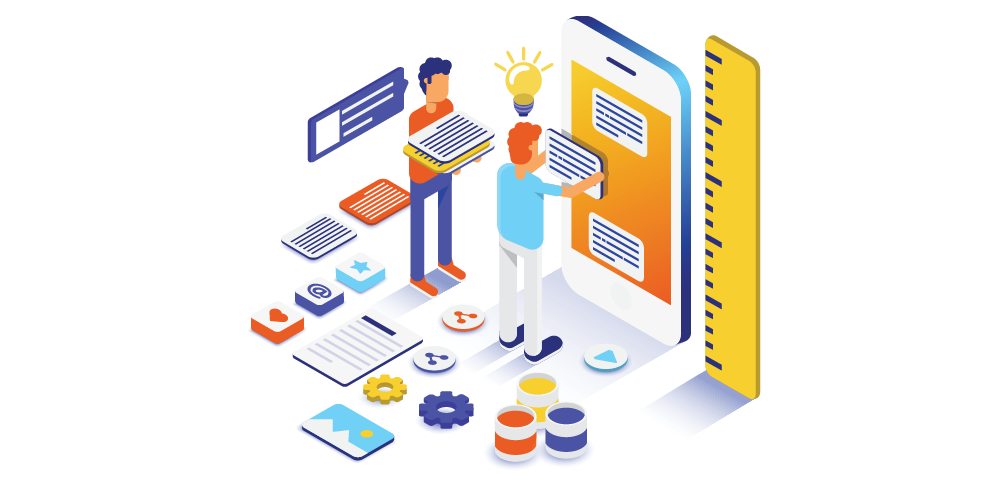 With this customization, you can scale your online stores based on your goals and preferences. Magento is highly adaptable to change, thus, no matter how you wish to scale up your businesses, Magento can serve you.
A convenient one-stop store
Magento has everything you need to set up an online store within a single platform. You may manage several brands' accounts through channel partners and manage them all at the same time. Furthermore, you may easily launch your Magento eCommerce shop online and integrate it with your ERP and CRM system. This convenience eliminates the need for businesses to rely on multiple systems or platforms, streamlining their operations and improving efficiency.
Easy integrations
Third-party add-ons and modules may be simply integrated into your Magento shop. This supplier allows for unlimited customization. Shop owners may also add Google Analytics and other third-party connections (such as eBay, Paypal, Mail Chimp, and so on) to their site to help with data analysis. Whether it's payment gateways, shipping providers, ERP systems, CRM software, or marketing automation tools, Magento's robust integration framework ensures smooth data exchange and synchronization between the online store and external systems. This allows your businesses to leverage all help you can get from other tools and technologies, therefore continuously improving your online stores performance.
Freely choose the hosting services
With Magento, eCommerce businesses can freely choose the hosted platform of their choosing rather than being tied to a single hosting provider. This gives all online retail enterprises a lot of flexibility in regard to having their own files and being selective about which hosting company they choose. You can select a hosting provider that best fits your budget, scalability needs, and performance expectations, which will eventually contribute to the overall efficiency of your businesses.
SEO friendly
The SEO feature of this eCommerce solution is an SEO-friendly content management system. It has a plethora of SEO tools such as:
URLs optimized for search
Sitemaps
Navigation by layers
Keywords in the Product Title
Meta tags
etc.
In terms of SEO, this system is up to date on the most recent SEO ranking variables. It offers excellent URL structure and meta-implementation choices for SEO. Analytics are also included in Magento for tracking web visits. This is one of Magento's most noticeable features.
Efficient customer experiences
The best thing about Magento is that it succeeds in attracting customers. Its page builder CMS, headless commerce, segmentation and targeting, multi-site capabilities, and reference themes help to develop visually appealing and practical website designs.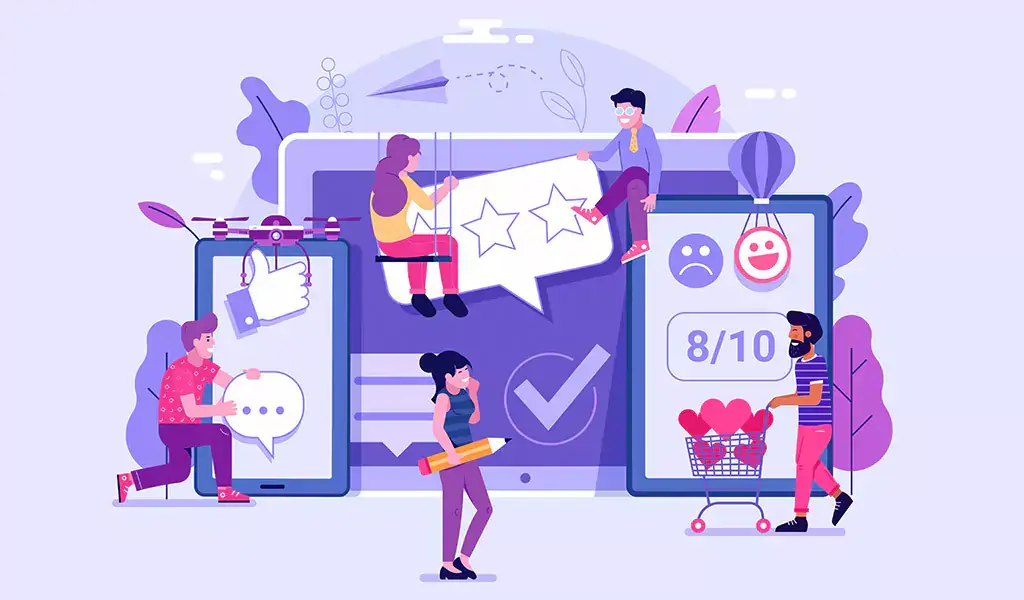 Furthermore, customers may find products by using intelligent searches provided by Adobe Magento, layered navigation and filtering, and AI-driven product suggestions based on prior purchasing history. These personalized product recommendations enable your businesses to deliver engaging experiences that boost customer satisfaction and loyalty.
You may increase conversion rates by using the Adobe Magento platform's drag-and-drop merchandising, automatic sorting rules, promotions & discounts, rich product pages, and product availability information.
Client-based catalogs management
Magento enables you to manage millions of goods and thousands of categories from a single dashboard. You may also create custom catalogs for different client groups or B2B customers, defining unique product offerings, pricing, and discounts. Third-party PIM integrations such as Akeneq, InRiver, Jasper, and others are supported by this platform. This capability enables you to offer tailored experiences and streamline your sales processes efficiently.
Mobile responsive
Magento is excellent for adhering to mobile web design requirements. Magento's free community edition and business edition both use the HTML5 framework to improve the mobile shopping experience. As a result, your eCommerce store is always optimized. Moreover, with a native app-like interface, you can easily establish a PWA strategy, which creates a more seamless and enjoyable shopping experience for customers across various screen sizes.
Drawbacks of Magento
High development cost
The biggest barrier many businesses may find before deciding to choose Magento is its price. Magento is an expensive eCommerce solution compared to other platforms like Shopify or BigCommerce. Even if you choose the Magento Open Source plan, you still have to set aside a decent budget for Magento custom development, support and maintenance, integrations, and extensions if you don't know how to code.
If you want further services, you'll have to pay for licensing costs for Magento Commerce and Commerce Cloud, which are charged based on your store's revenue. Additionally, you still have to consider the cost of additional extensions, themes, customization, and ongoing maintenance required to run a Magento store. This can be a financial burden for businesses with limited financial resources.
Complexity
Being a highly flexible and customizable platform, Magento comes with great complexity when compared to other eCommerce platforms. It contains over 20,000 files and 200 database tables, which can be confusing even for skilled developers. Therefore, it requires a steep learning curve and additional resources, such as development skills or professional assistance, to fully leverage the platform's capabilities. If you are a beginner online store owner who lacks technical resources and capabilities, Magento is not likely a suitable platform for you.
Time-consuming operation
Magento is designed to follow a layered structure. Due to this extremely complex architecture combined with high flexibility, Magento's operation process is more time-consuming than other eCommerce platforms. Not only do you have to set up your storefronts on Magento architecture, but you also have to configure the way to customize your stores or integrate with third-party software for further improvement.
Having your own Magento development services is thus a game changer for a time-saving method that produces high-quality results for your sites.
Lack of hosting
If you choose to operate your store on Magento, you should also eliminate the option of choosing a cheap hosting provider. Magento's large database will only lead to downtime and performance issues. Therefore, your hosting options will be limited to VPS, cloud, or dedicated servers only. These powerful hosting infrastructures can ensure optimal speed and stability for your Magento stores' performance.
In addition to choosing a suitable plan, you'll also have to consider the best-fit hosting providers, along with domain registration and SSL security certificates. This can result in large budget requirements, contributing to the high development cost of Magento.
So, which types of businesses should be choosing Magento?
Large and Enterprise-level businesses
There are several reasons why Magento is the perfect eCommerce solution for large businesses. The first reason is that Magento offers Magento Commerce and Commerce Cloud plans, which offer advanced features and scalability and are specifically designed for large enterprises with complex needs. Magento can accommodate the unique requirements of enterprise-level businesses due to its robust architecture and customization options.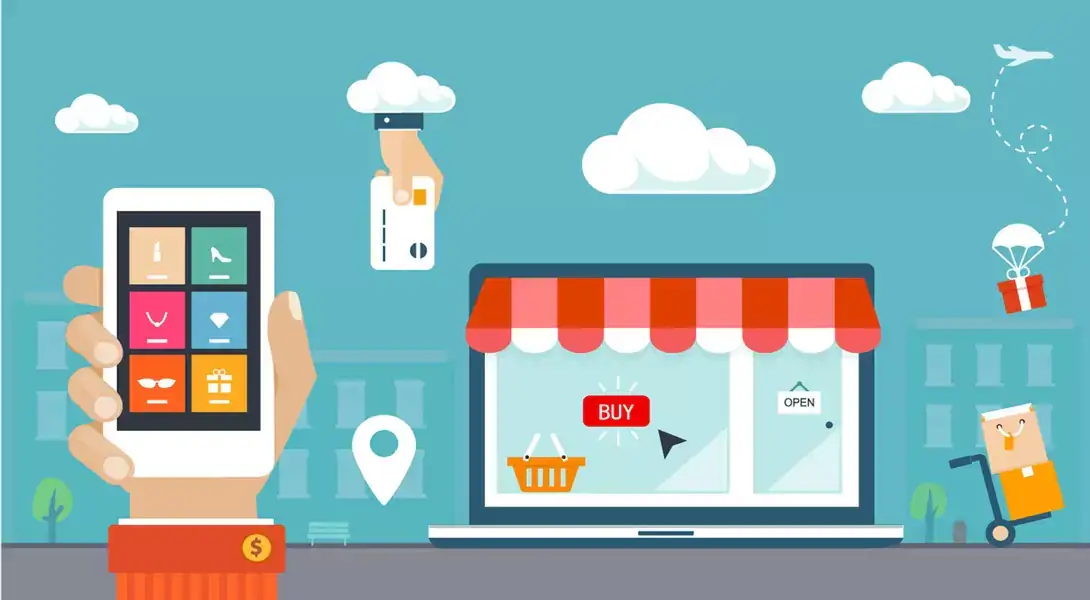 On the other hand, Magento requires a decent budget to operate. Therefore, large businesses with substantial financial resources have more options and capabilities to take advantage of all the built-in features and extensions of Magento, which can result in significant business value.
Businesses with extensive product catalogs
With robust multi-site, order, and catalog management features, Magento excels at managing large and diverse product catalogs. It can efficiently manage complexity for businesses that offer a wide variety of products with varying attributes, options, and variants, regardless of their geographic location. If your businesses operate in industries where numerous product options are typical, such as fashion, electronics, furniture, FMCG, or F&B, where extensive product options are common, Magento will be the optimal solution for you.
Businesses require high customization and flexibility
Creating an online store with unique functionality, specialized design and characteristics is important to stand out in a highly competitive eCommerce red ocean. If your businesses prioritize this uniqueness, Magento comes with all the tools and technologies to meet your needs.
The modular design of Magento allows for extensive customization and adaptability. You are allowed to design your store's interface and create workflows tailored to the needs of your industry or customers. Magento also offers high-quality extensions and add-ons from its vast community of partners and innovators, in the event that your business requires additional enhancements to scale.
International businesses
Magento comes with various built-in features that support international business, namely multi-language and multi-currency, without the need to rely on any third-party integration. Also, its multi-site management capability can support the control of multiple storefronts in a single admin panel. Additionally, Magento offers localization features and integrations with popular payment gateways, shipping carriers, and tax systems to facilitate international transactions.
Whether you are already an MNE, or you are planning to expand your businesses internationally, Magento is an ideal solution for you to kickstart eCommerce to better achieve your global goals.
Sum up
Magento would be quite beneficial in the long term. If you are not technically savvy, you can always consider hiring a Magento development company as Magenest to assist you in putting up your online shop and taking your complete business online. As a top-tier Magento Solution Partner, Magenest will deliver powerful and effective full-stack eCommerce systems. Check out our B2B Digital Transformation ebook for more helpful market insights and don't forget to subscribe to our newsletter to receive the lastest news and helpful blogs and resources!