If you're trying to decide which eCommerce platform to use as the foundation for your online business, two of the top contenders are Oberlo and Shopify. Though both provide comprehensive, reliable systems for entrepreneurs looking to make their mark in the digital world, there are essential distinctions that must be understood before committing to one or the other.
From user experience and product, affinity features to financial costs and order-fulfillment capabilities, this blog post takes a look at how Oberlo vs Shopify compares—and more importantly, how they can work synergistically together. Read on to discover if these powerful platforms are right for you!
Overview of Shopify vs Oberlo
Overview of Shopify
Shopify is an all-in-one eCommerce platform that enables users to create their own online shop and sell their goods through various channels. Opening a Shopify store only requires creating an account and making changes to pre-existing templates.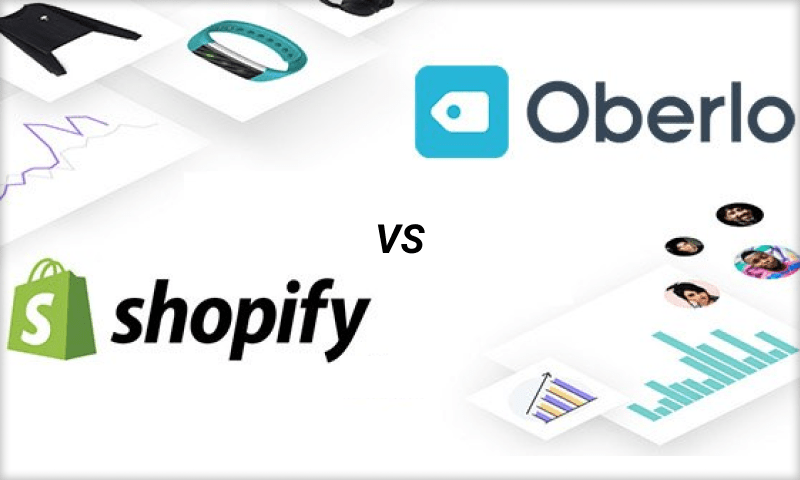 Shopify essentially serves as a website builder. This offers a graphical user interface, which makes it possible to create websites. There is no need for further coding expertise.
Overview of Oberlo
The drop shipping software solution Oberlo offers features and pricing that are ideal for small, and medium-sized businesses as well as large corporations. Both users and industry professionals in the field of eCommerce Software hold Oberlo software in high esteem.
By linking directly to AliExpress, one of the top wholesalers in the world, Oberlo facilitates drop shipping. As a result, Oberlo synchronizes product data, processes drop-ship orders, and serves as a data bridge between Shopify and Aliexpress.
As a result, it's simple to identify suitable products or add items from Aliexpress using Oberlo, then personalize them and sell them directly on Shopify.
Difference Between Oberlo vs Shopify
Oberlo is a marketplace that makes it simple to locate goods to sell online while Shopify is a platform for setting up an online store. Although they both provide tools to assist you in managing your online business, Oberlo and Shopify have different characteristics.
You may locate things on Oberlo that you can sell in your online store. Oberlo will assist you with adding a product to your Shopify store after you have found the one you wish to sell. After that, you may start selling the item in your shop.
You have access to a platform through Shopify to build an online store. You may add goods from Oberlo or other sources after creating your store. After that, you may start selling the items in your shop.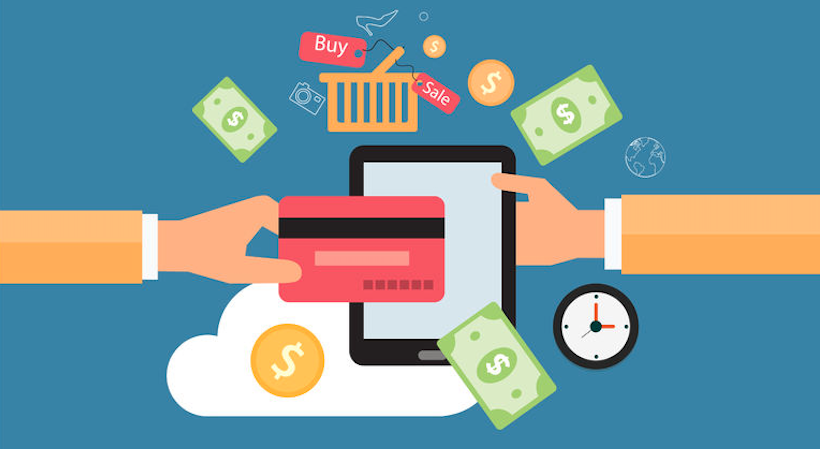 Oberlo vs Shopify have several significant distinctions from one another. While Shopify provides a framework for you to build and manage your store, Oberlo is concentrated on assisting you in finding and adding goods to your store. Additionally, Shopify provides extra tools for operating your online business, including accounting and marketing software.
In a nutshell, Oberlo is a wonderful choice if you're just getting started with an online company because it's simple to use and concentrated on assisting you in finding and adding things to your store. Shopify is a great choice if you're searching for a more complete solution for running your online business.
Oberlo vs Shopify: Pricing
Oberlo pricing
There is a free basic plan and a premium plan offered by Oberlo.
Drop shippers may add up to 500 goods monthly under the free plan. Oberlo provides a premium plan for $29.90 a month that extends the product limit to 30,000 goods and expenses, making it an even better option for growing enterprises.
The Oberlo website states that bulk ordering and variation mapping are also supported by both programs.
Shopify pricing
Originally, Shopify has three price tiers:
Basic: costs $29 per month.
Shopify: costs $79 monthly.
Advanced Shopify: costs $299 a month.
Everything a young entrepreneur needs to operate a dropshipping business is included in the basic package. However, you may first join up for Shopify's 14-day free trial to test the waters.
Oberlo is a built-in Shopify software for dropshipping, and Shopify is an eCommerce platform that offers assistance and solutions for your website. Shopify is the best option if you want to establish a normal eCommerce site, whereas Oberlo is best for dropshipping store owners.
By June 15, 2022, Oberlo had ended entirely. If you're seeking a dropshipping solution that can import items from AliExpress into your Shopify store with only one click at this point, you may want to look at other Oberlo alternatives.
Oberlo vs Shopify: Detailed Comparison
User Interface
Dropshippers can use the user-friendly dashboards provided by Oberlo and Shopify. Both platforms allow you to import items without any prior technical knowledge.
The left side of the Oberlo dashboard includes a neat menu with several sections. These tabs allow you to import products into your Shopify store, designate highlighted products, and conduct product searches.
The Oberlo dropshipping app neatly arranges everything and offers details on your sales revenue.
The user interface of Shopify is likewise simple and easy to use, with a menu on the left that gives you access to many options. From its interface, you can quickly add items, install dropshipping apps, and manage orders.
Functionality
Since Oberlo was created specifically for dropshipping, it doesn't provide as many features as Shopify. It isn't much you can do with Oberlo besides adding items from AliExpress to your business and taking advantage of automatic order fulfillment.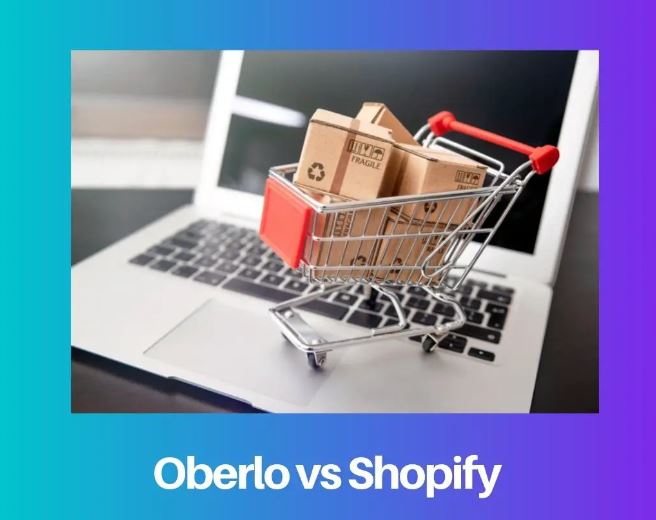 You may leverage Shopify's different capabilities, such as unlimited goods, abandoned cart recovery, discount coupons, and more, to draw customers to your business.
Additionally, both Oberlo and Shopify provide a search feature that makes it simple to discover what items are offered on each platform.
Standalone Software
The operation of standalone software is independent of any other system or tool. Do you want to know how Oberlo fits into all of this? Oberlo is not a stand-alone or independent piece of software.
You must set up a Shopify store and install the Oberlo plugin in order to utilize Oberlo for dropshipping. Users of Oberlo cannot use the app in any way without Shopify.
Shopify, on the other hand, is an independent eCommerce platform that doesn't require the use of other programs. Shopify can sell things on its own, despite integrating other technologies.
Import Options
Oberlo exclusively permits the importation of merchandise from AliExpress. You cannot use Oberlo to add a trendy product that you discover elsewhere to your store.
Shopify offers a variety of product-sourcing tools that enable you to import items from several online retailers. For instance, you may import branded goods from a US wholesale marketplace using the Handshake app.
Transaction Fees
When choosing which platform to employ for your eCommerce shop, it's crucial to take transaction costs into account as they have an influence on a company's profitability.
Since it doesn't handle payments directly through its software, Oberlo doesn't charge a transaction fee.
When you handle payments via a third-party source, Shopify says there will be transaction fees of 0.5%–2%. By utilizing Shopify Payments, the business's exclusive payment method, you may eliminate these charges.
Sales and Shipment Tracking
You can track sales orders and shipments using Oberlo and Shopify, which is essential for dropshippers. Whether clients stick with your company or leave depends on how well you can reply to their inquiries.
You must upgrade to Oberlo's premium subscription in order to track orders. Then, you can process orders and monitor client shipments on your dashboard after upgrading your Oberlo account.
The Order Status page on Shopify's website allows you to add tracking numbers to orders, which consumers may use to find out where their packages are.
Numerous shipment monitoring tools that enable branded tracking, SMS notifications, and upselling are integrated with Shopify.
Analytics
Depending on your package, both systems allow you to build a variety of analytics reports (such as sales reports).
You may build reports using Oberlo based on product statistics. Based on monthly order count and import volume, these data let you know which goods are most in demand with customers.
With Shopify, you can learn vital information about what products are selling, how much inventory you sell each day, and how much money you make. Although other data is available, the majority of dropshipping firms are interested in these KPIs.
Browser Extensions
Modern eCommerce platforms frequently offer easy access to their services through browser extensions.
To purchase anything from AliExpress, utilize the Oberlo Chrome Extension. Click the Item Products button next to each pending order after reviewing your order in the Oberlo app. The rest will be taken care of by the app. Therefore, Oberlo is in the lead since Shopify doesn't provide a browser plugin.
Should Oberlo be combined with Shopify?
Integrating Oberlo with Shopify is necessary if you are dropshipping or understanding the business. It assures reliable suppliers for your business and saves you the most time possible while looking for items.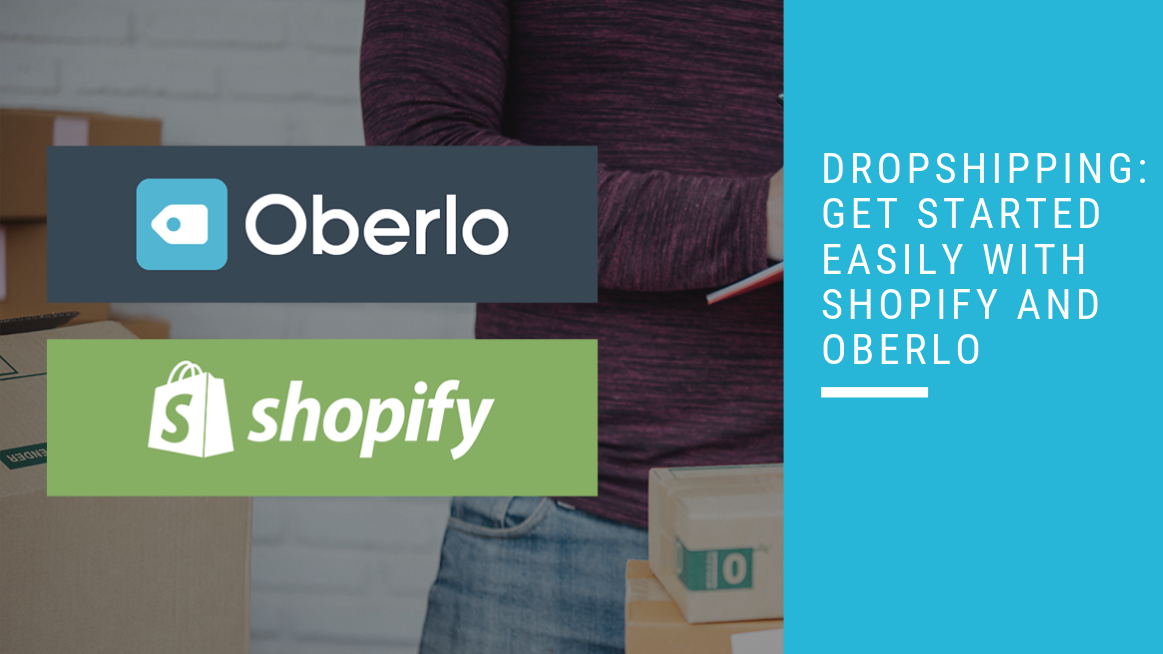 Oberlo is, in reality, the finest way to do research for Shopify dropship.
Remember that only those who registered for an account on the Oberlo website need to link Oberlo vs Shopify. It is not necessary to take any more steps if you registered a Shopify account and then added the Oberlo plugin from your Shopify backend.
To wrap it up
Oberlo and Shopify are both powerful tools in their own right. Whether you decide to use one or the other or something else entirely is entirely up to you. Depending on your current needs and setup, either could be ideal for your business.
Even if combining them might not be simple at first, having a platform that allows synchronizing products across multiple channels like Shopify plus having automated processes from Oberlo all integrated can present real advantages that could help your business excel.
If you need any assistance setting up either service, Oberlo vs Shopify, don't hesitate to contact us for configurations tailored precisely to your unique requirements. Best of luck with taking your store and sales to the next level!