The world of eCommerce has experienced exponential growth in recent years, and Australia has emerged as a thriving hub for online businesses. Among the platforms enabling entrepreneurs to create successful online stores, Shopify has become a prominent choice for many Australian retailers. With its user-friendly interface, customizable design options, and extensive range of features, Shopify empowers businesses to showcase their products and connect with customers seamlessly.
In this article, we explore some of the top Shopify stores in Australia, highlighting their unique selling points, exceptional customer experiences, and the lessons we can learn from their success. Whether you're an aspiring entrepreneur or simply an avid online shopper, these Shopify stores serve as inspirational examples of how to excel in the competitive world of eCommerce Down Under. So, let's delve into the captivating world of the top Shopify stores in Australia and discover the secrets behind their accomplishments.
Top 10 Shopify Stores in Australia
Sir
SIR., founded by Nikki Campbell and Sophie Coote in 2014, has significantly impacted the fashion world with its distinct aesthetic centered on wardrobe essentials and minimalist silhouettes. The brand has gained international acclaim for its commitment to high-quality and ethically sourced fabrications, establishing itself as a contemporary fashion house synonymous with easy-to-wear wardrobe staples seen through a modern lens. What sets SIR. apart is its ability to transport its audience into aspirational visual escapes, creating a sense of an eternal sisterhood under the sun.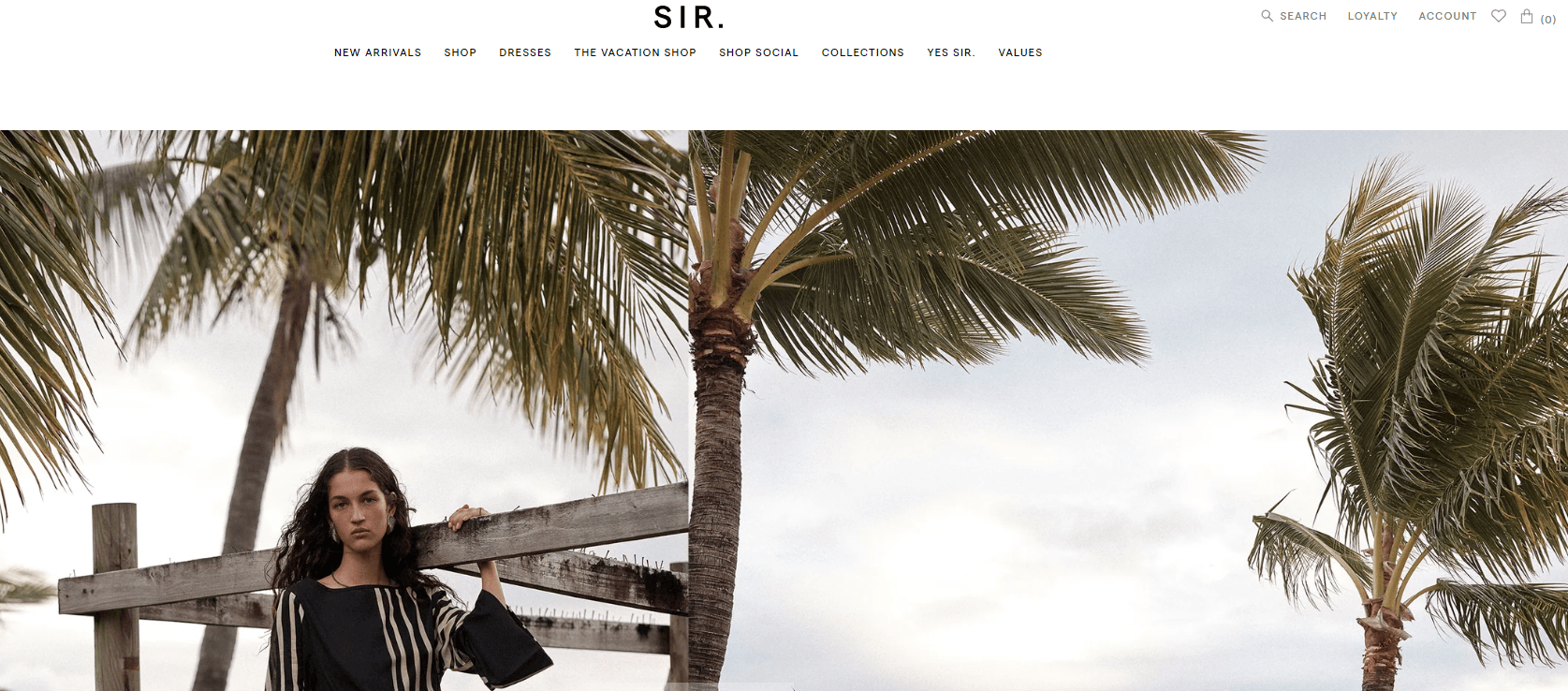 Based in Sydney, Australia, SIR. stands out as one of the most striking online stores for clothing. Its bold and beautiful design captivates visitors, complemented by a serene photography style that conveys a calming message throughout the store's theme. SIR. truly embodies the essence of timeless style and captures the hearts of fashion enthusiasts worldwide.
SkinnyMe Tea
SkinnyMe Tea, a prominent Shopify store in Australia, has gained significant recognition for its unique approach to health and wellness. The brand has revolutionized the tea industry with its range of all-natural, organic tea blends. This Shopify store aims to promote a healthy lifestyle by offering tea programs that support weight management, detoxification, and overall well-being.
With a strong focus on transparency and quality, SkinnyMe Tea sources the finest ingredients to create its tea blends. Their commitment to using organic and natural ingredients ensures that customers can enjoy the teas without any added artificial flavors or preservatives. This emphasis on quality has helped the brand build trust and credibility among its customer base.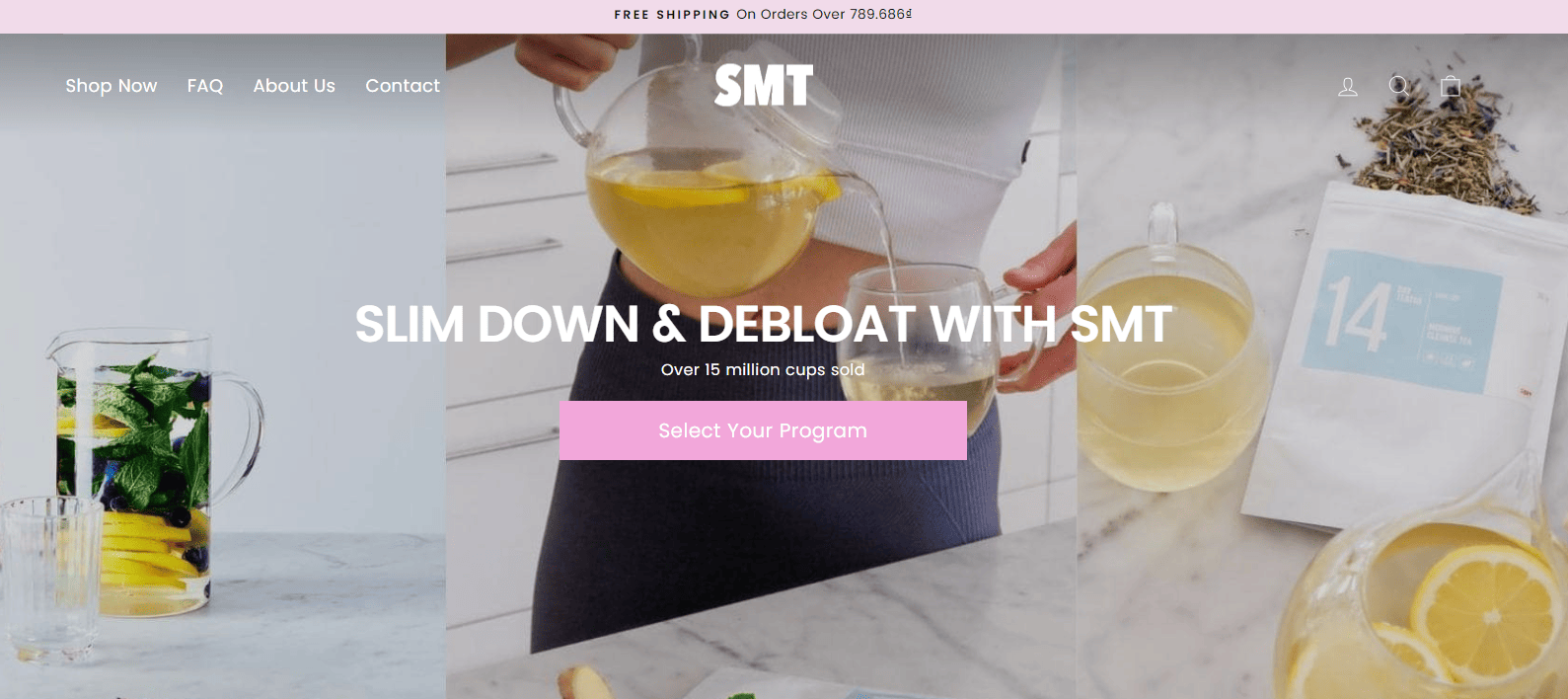 The SkinnyMe Tea Shopify store provides an intuitive and user-friendly shopping experience. The website features a sleek and minimalist design that aligns with the brand's health-conscious image. Customers can easily navigate through the different tea programs and products, making it convenient to find the right blend for their needs.
One of the key strengths of SkinnyMe Tea is its engagement with customers. The brand actively interacts with its audience through social media platforms, creating a sense of community and support for those on their health journey. By sharing success stories, wellness tips, and healthy recipes, SkinnyMe Tea fosters a loyal and engaged customer base.
In addition to its tea programs, SkinnyMe Tea also offers a range of complementary products such as tea infusers, water bottles, and wellness accessories. This diversification allows customers to enhance their tea experience and embrace a holistic approach to well-being.
Quad Lock
Quad Lock, a highly successful Australian Shopify store established in 2011, has gained immense popularity for its innovative smartphone mounting solutions. The flagship product, the Quad Lock bike mount, has revolutionized the way people interact with their smartphones during various activities.
Building on the success of the bike mount, Quad Lock expanded its range of products to cater to different mounting needs. Users can now choose from various options such as car mounts, arm bands, wall mounts, belt clips, and tripod adapters. This versatility allows individuals to seamlessly integrate their smartphones into various aspects of their lives, whether it's for fitness, photography, or everyday convenience.

One of the key strengths of Quad Lock is its commitment to quality and durability. The brand takes pride in using high-grade materials and conducting rigorous testing to ensure that its products can withstand the demands of active lifestyles. This focus on quality has garnered trust and loyalty from customers worldwide.
The Quad Lock Shopify store offers a seamless shopping experience, with a user-friendly interface that allows customers to easily browse and select the mounting options that suit their needs. The store provides detailed product descriptions, instructional videos, and customer reviews to assist shoppers in making informed decisions.
Quad Lock's success can also be attributed to its strong online presence and engagement with customers. The brand actively connects with its audience through social media platforms, sharing user-generated content, product updates, and helpful tips. This engagement creates a sense of community among Quad Lock users, fostering brand advocacy and loyalty.
Studio Proper
Studio Proper, one of the top Shopify stores in Australia, is a product design studio based in Melbourne. The brand's mission is to simplify everyday interactions with technology through beautiful and minimalistic designs. With a wide range of innovative products, Studio Proper offers mounting solutions for iPhone, iPad, and Apple Watch, as well as desk stands, travel accessories, wall mounts, and much more.
One of the standout features of Studio Proper is its commitment to elegant and functional design. The brand focuses on creating products that seamlessly integrate with technology while enhancing the user experience. The attention to detail is evident in the thoughtful design elements, high-quality materials, and precise engineering of their products.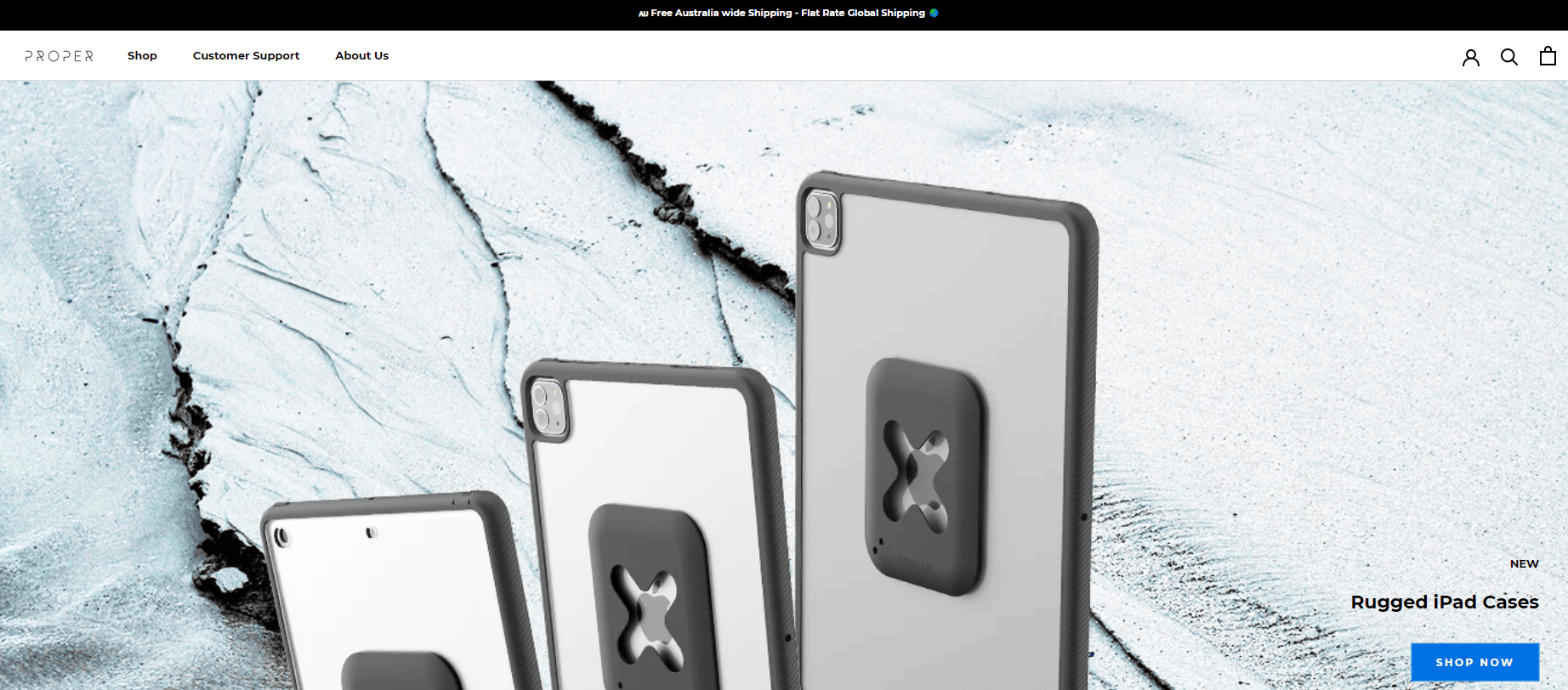 The Studio Proper Shopify store embodies the brand's minimalist aesthetic, with a clean and visually appealing website design. The simplicity of the layout and navigation allows customers to easily explore and find the products they need. The emphasis on minimalism not only reflects the brand's design philosophy but also creates a streamlined and intuitive shopping experience.
Studio Proper's range of mounting solutions has garnered attention and accolades from technology enthusiasts and professionals worldwide. The brand's products offer secure and functional ways to mount and interact with devices, whether it's for work, travel, or everyday use. From sleek desk stands that optimize ergonomic viewing angles to versatile wall mounts that maximize space, Studio Proper provides solutions that seamlessly blend technology with the surrounding environment.
In addition to their dedication to design, Studio Proper also prioritizes user convenience and versatility. Their product range includes travel accessories that cater to the needs of on-the-go individuals, ensuring that devices can be easily transported and used wherever the user may be. This focus on portability and adaptability adds value to the overall customer experience.
JB Hi-Fi
JB Hi-Fi is a well-known Australian retail brand that offers a wide range of electronics, appliances, and entertainment products. While JB Hi-Fi operates physical stores throughout Australia, they also have a prominent online presence with a Shopify store that further expands their reach and accessibility.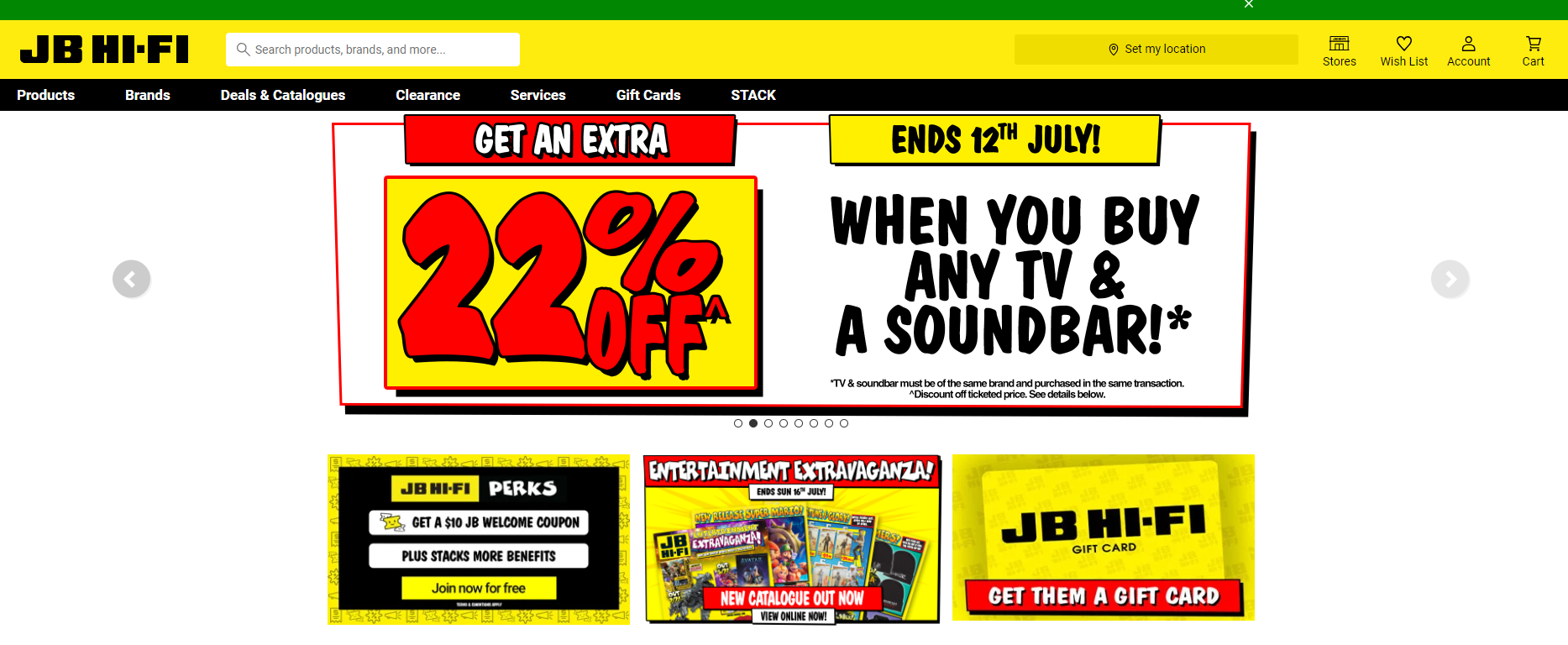 As one of the top Shopify stores in Australia, JB Hi-Fi's online platform provides customers with a seamless and convenient shopping experience. The website features a user-friendly interface that allows visitors to easily navigate through various product categories, explore detailed product descriptions, and make secure purchases.
JB Hi-Fi's Shopify store showcases an extensive range of products, including televisions, audio systems, computers, gaming consoles, smartphones, cameras, and home appliances. Customers can browse through an extensive catalog of top brands and popular products, comparing features and prices to make informed purchasing decisions.
The store's design is clean and organized, making it easy for customers to find what they're looking for. Product listings include clear images, detailed specifications, customer reviews, and helpful recommendations, providing valuable information to assist buyers in their decision-making process.
Yellow Octopus
Yellow Octopus is one of the top Shopify stores in Australia that offers a diverse range of unique and quirky gifts, gadgets, and novelty items. With a playful and vibrant brand identity, Yellow Octopus has become a go-to destination for individuals looking to find that perfect, out-of-the-box gift for any occasion.
The Yellow Octopus Shopify store showcases a curated selection of products that cater to a wide range of interests and personalities. Whether customers are seeking funny home decor, innovative tech gadgets, creative stationery, or novelty toys, Yellow Octopus offers an extensive collection that sparks joy and laughter.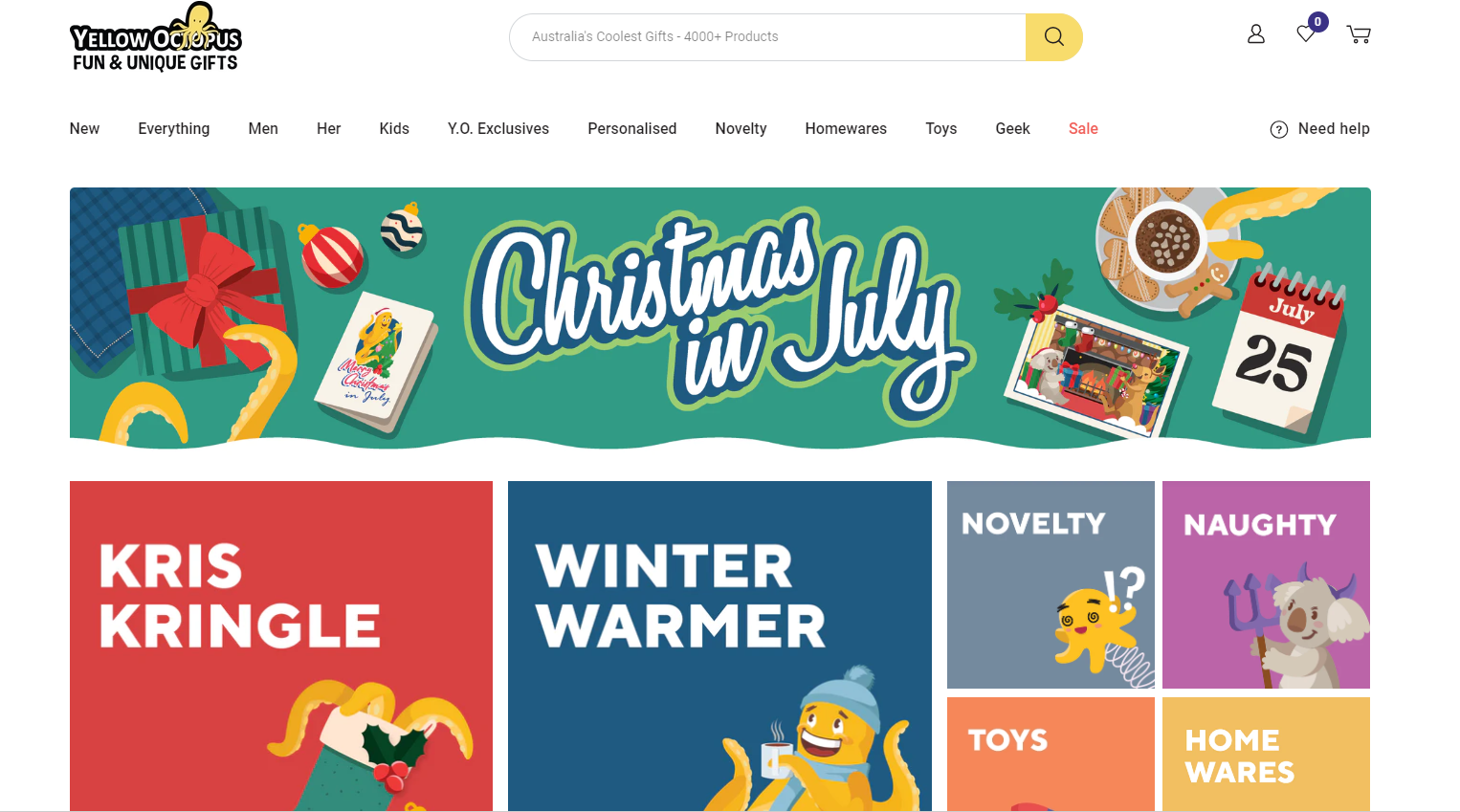 The store's website design is visually appealing and user-friendly, creating an enjoyable browsing experience. Customers can easily navigate through different categories, access detailed product information, and make secure purchases with ease. The store's emphasis on seamless functionality ensures that customers can quickly find the products they desire.
What sets Yellow Octopus apart is its commitment to sourcing unique and interesting items that can't be found in mainstream retail stores. The store aims to bring joy and surprise to gift-giving by offering products that are both memorable and conversation starters. From whimsical kitchen gadgets to clever pop culture references, Yellow Octopus delights customers with its eclectic and imaginative selection.
Alamour The Label
Alamour The Label is one of the top Shopify stores Australia known for its luxurious and glamorous designs. With a focus on elegant eveningwear and special occasion dresses, Alamour The Label has gained a reputation for its exquisite craftsmanship and attention to detail.
The Shopify store of Alamour The Label showcases a stunning collection of dresses that cater to various occasions, including formal events, weddings, and red-carpet affairs. Each design embodies sophistication and femininity, featuring intricate lacework, embellishments, and figure-flattering silhouettes.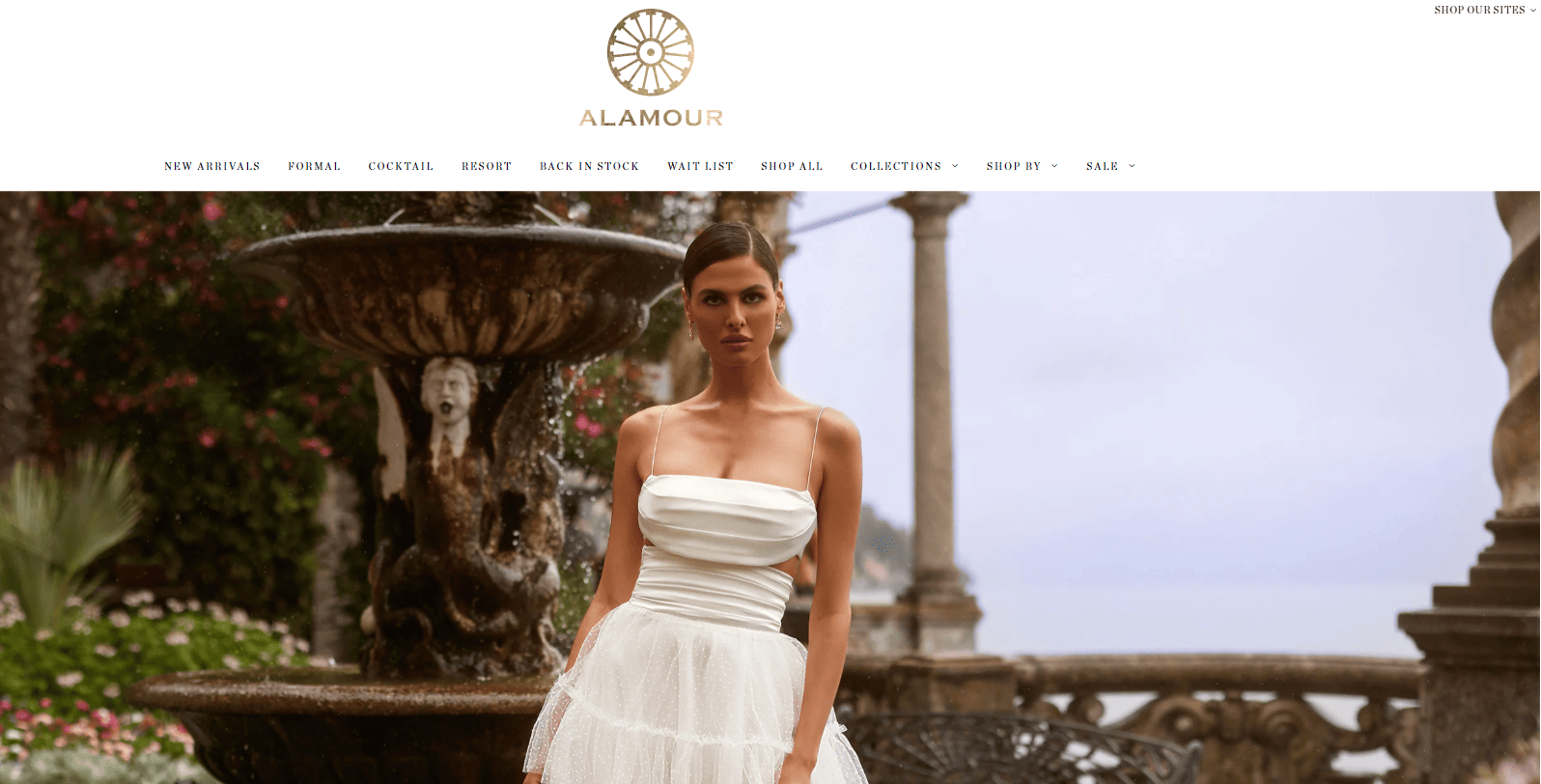 The Alamour The Label Shopify store provides customers with an immersive shopping experience. The website features stunning visuals, allowing shoppers to explore the dresses from different angles and zoom in on intricate details. The intuitive interface makes it easy for customers to navigate through different collections and filter options based on color, style, and size.
The store also offers comprehensive size guides and measurement charts to assist customers in finding the perfect fit. Additionally, the inclusion of customer reviews and testimonials provides valuable insights and feedback, further aiding customers in their decision-making process.
Alamour The Label's commitment to exceptional customer service is evident through its attentive support team. The store ensures that customers receive prompt assistance for any inquiries, size or fit concerns, or general styling advice. This personalized approach to customer care fosters trust and loyalty among shoppers.
The Oodie
The Oodie is one of the highly successful and popular Australian Shopify stores that has made a significant impact in the Shopify marketplace. Known for its cozy and oversized wearable blankets, The Oodie offers a unique and comfortable loungewear experience for individuals of all ages.
The Shopify store showcases a wide range of designs and patterns, allowing customers to choose from an assortment of fun and stylish options. The Oodie's signature product is a warm and plush blanket hoodie that provides the ultimate comfort during colder months or cozy nights at home. The store also offers a variety of sizes to ensure a perfect fit for everyone.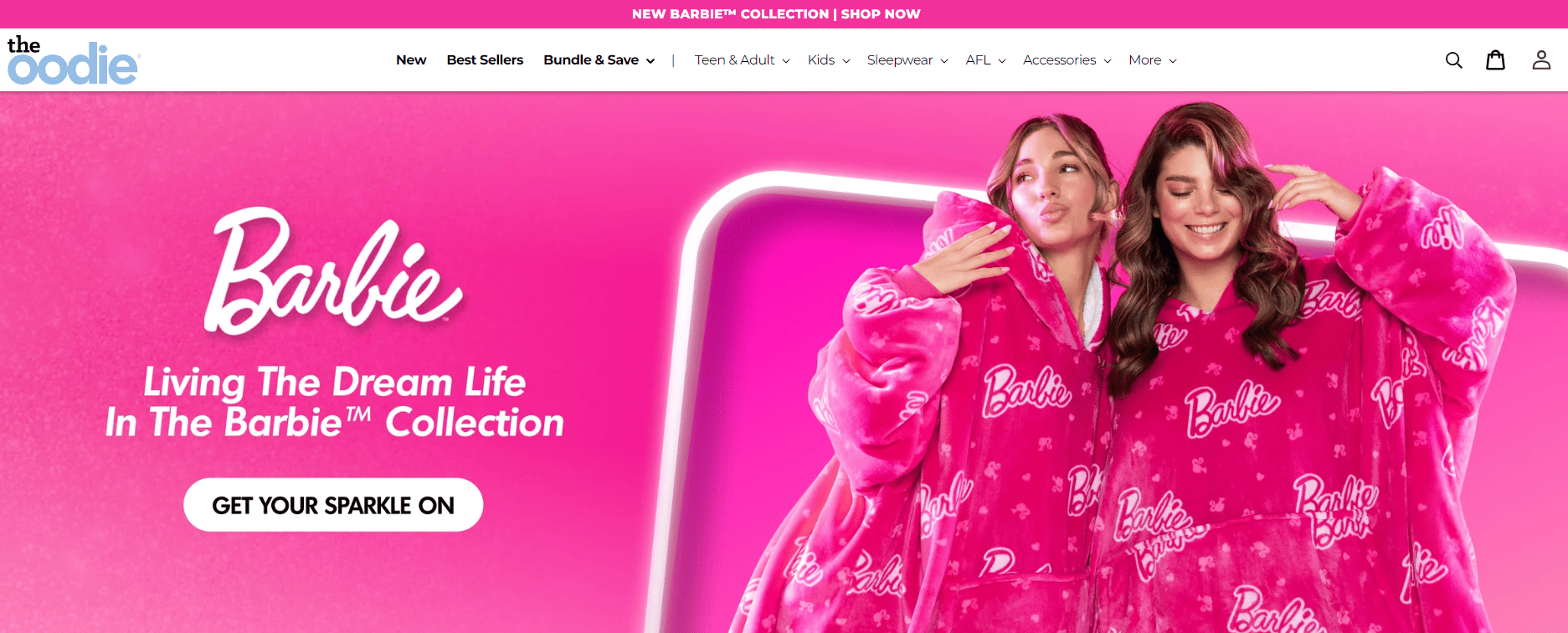 The Oodie has gained a dedicated following due to its commitment to quality and comfort. Each Oodie is carefully crafted using premium materials that are soft, breathable, and designed to provide maximum warmth. The brand's attention to detail and craftsmanship ensure a durable and long-lasting product that customers can enjoy for years to come.
The Shopify store of The Oodie provides a seamless shopping experience with its user-friendly interface and intuitive navigation. Customers can easily browse through the available designs, view product details, and make secure purchases. The store also offers convenient size guides and measurement charts to help customers select the right Oodie for their preferences.
The Oodie's success can be attributed not only to the quality of its products but also to its strong brand identity and engaging customer experience. The brand actively interacts with its audience through social media platforms, sharing user-generated content, running competitions, and creating a sense of community among Oodie enthusiasts.
Peppermayo
Peppermayo is one of the top Shopify stores Australia. Known for its trendy and fashion-forward clothing, accessories, and lifestyle products, Peppermayo has garnered a strong following among fashion enthusiasts and style-conscious individuals.
The Peppermayo Shopify store showcases a wide range of stylish and curated collections for women, including clothing, footwear, accessories, and beauty products. The brand's offerings cater to a variety of tastes and preferences, featuring on-trend designs, statement pieces, and wardrobe essentials.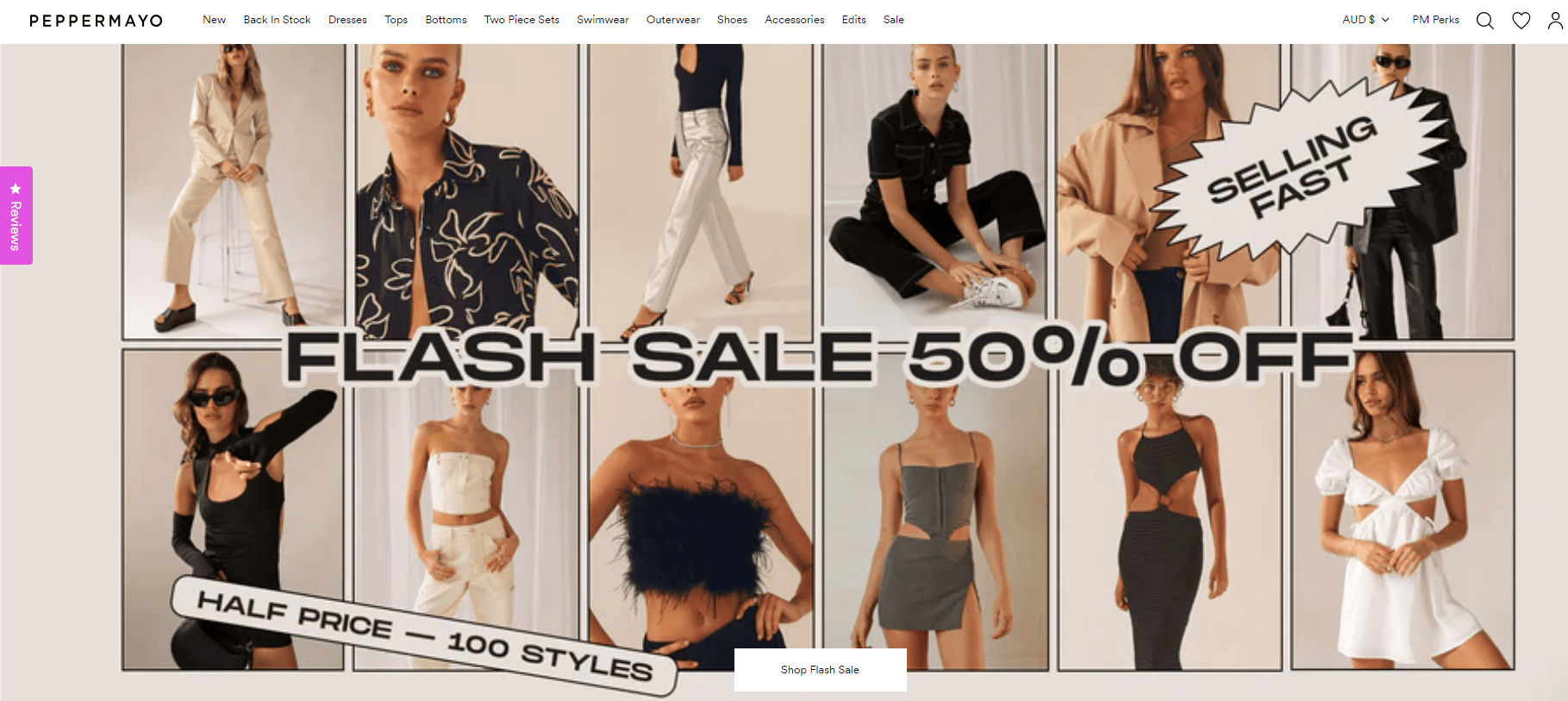 One of the strengths of Peppermayo is its ability to stay ahead of the fashion curve. The brand constantly updates its inventory to reflect the latest fashion trends and styles, ensuring that customers have access to the most sought-after pieces. By staying attuned to the ever-changing fashion landscape, Peppermayo has become a go-to destination for those seeking stylish and contemporary outfits.
The Peppermayo Shopify store provides a visually appealing and user-friendly interface, making it easy for customers to browse and shop for their desired items. The store offers detailed product descriptions, sizing information, and high-quality images to assist customers in making informed purchasing decisions.
Koala
Koala, one of the top Shopify stores in Australia, is a renowned furniture brand that has made a significant impact in the eCommerce landscape. Known for its commitment to sustainability, comfort, and innovative design, Koala offers a range of high-quality furniture and home essentials that cater to modern lifestyles.
The Koala Shopify store showcases an impressive collection of furniture, including mattresses, bed frames, sofas, chairs, tables, and accessories. Each product is thoughtfully designed to combine aesthetics, functionality, and sustainability. Koala's minimalist and contemporary designs have resonated with customers, making it a go-to destination for those seeking stylish and eco-friendly furniture solutions.

One of the key strengths of Koala is its focus on sustainability and responsible manufacturing practices. The brand is committed to using sustainable materials and processes, such as sustainably sourced timber and recycled plastics. Koala's products are also designed for durability, ensuring longevity and reducing the need for frequent replacements.
The Koala Shopify store offers a seamless and user-friendly shopping experience. The website features a clean and intuitive interface, allowing customers to easily browse through the product offerings, view detailed product descriptions, and make secure purchases. The store also provides a variety of customization options and size guides to assist customers in finding the perfect fit for their living spaces.
Lessons We Can Learn from Top Shopify Stores in Australia
Highlighting Your Brand's Key Selling Points Effectively
When it comes to creating a successful Shopify store, there are valuable lessons we can learn from the best examples in Australia. One crucial aspect is highlighting your brand's key selling points effectively. Here are a few lessons to keep in mind:
Unique Value Proposition (UVP): Clearly define what sets your brand apart from the competition. Identify your UVP, whether it's offering premium quality, sustainable practices, personalized customer service, or innovative products. Communicate this UVP prominently on your website to capture visitors' attention and entice them to explore further.
Compelling Visual Storytelling: Use visually appealing imagery and videos to tell a compelling story about your brand and products. Showcase your products in action or create lifestyle visuals that resonate with your target audience. Strong visual storytelling helps evoke emotions and establishes a connection with potential customers.
Clear Product Descriptions: Provide detailed and accurate product descriptions that highlight the features, benefits, and unique aspects of your offerings. Use persuasive language and showcase how your products can solve customers' problems or enhance their lives. Include information such as materials used, dimensions, and care instructions to help customers make informed purchasing decisions.
Presenting Your Brand Values Accurately
One important lesson we can learn from the best Shopify stores in Australia is the significance of accurately presenting your brand values. Your brand values encompass the principles, beliefs, and ethics that guide your business. Effectively communicating these values helps you connect with customers who share similar ideals and creates a sense of authenticity and trust. Here are some key considerations for accurately presenting your brand values:
Clearly define your brand values: Take the time to identify and define the core values that drive your business. What do you stand for? Is it sustainability, inclusivity, innovation, or something else? Clearly articulate these values in a concise and meaningful way, ensuring they align with your brand's mission and purpose.
Integrate values into your brand story: Weave your brand values into your brand story and messaging. Share the story of how and why your brand was founded, and how your values influence your products, processes, and customer interactions. Customers appreciate transparency and are more likely to connect with brands that have a genuine and meaningful story.
Showcase responsible practices: Demonstrate your brand's commitment to its values through responsible business practices. Whether it's using sustainable materials, supporting ethical sourcing, or giving back to the community, showcase these practices and initiatives on your website and social media platforms. Transparency about your efforts builds trust and resonates with customers who prioritize ethical and responsible consumption.
Celebrating, Encouraging, and Displaying User-generated Content (UGC)
One valuable lesson we can learn from the best Shopify stores in Australia is the importance of celebrating, encouraging, and displaying UGC. User-generated content refers to any form of content, such as reviews, testimonials, photos, videos, or social media posts, that is created and shared by your customers.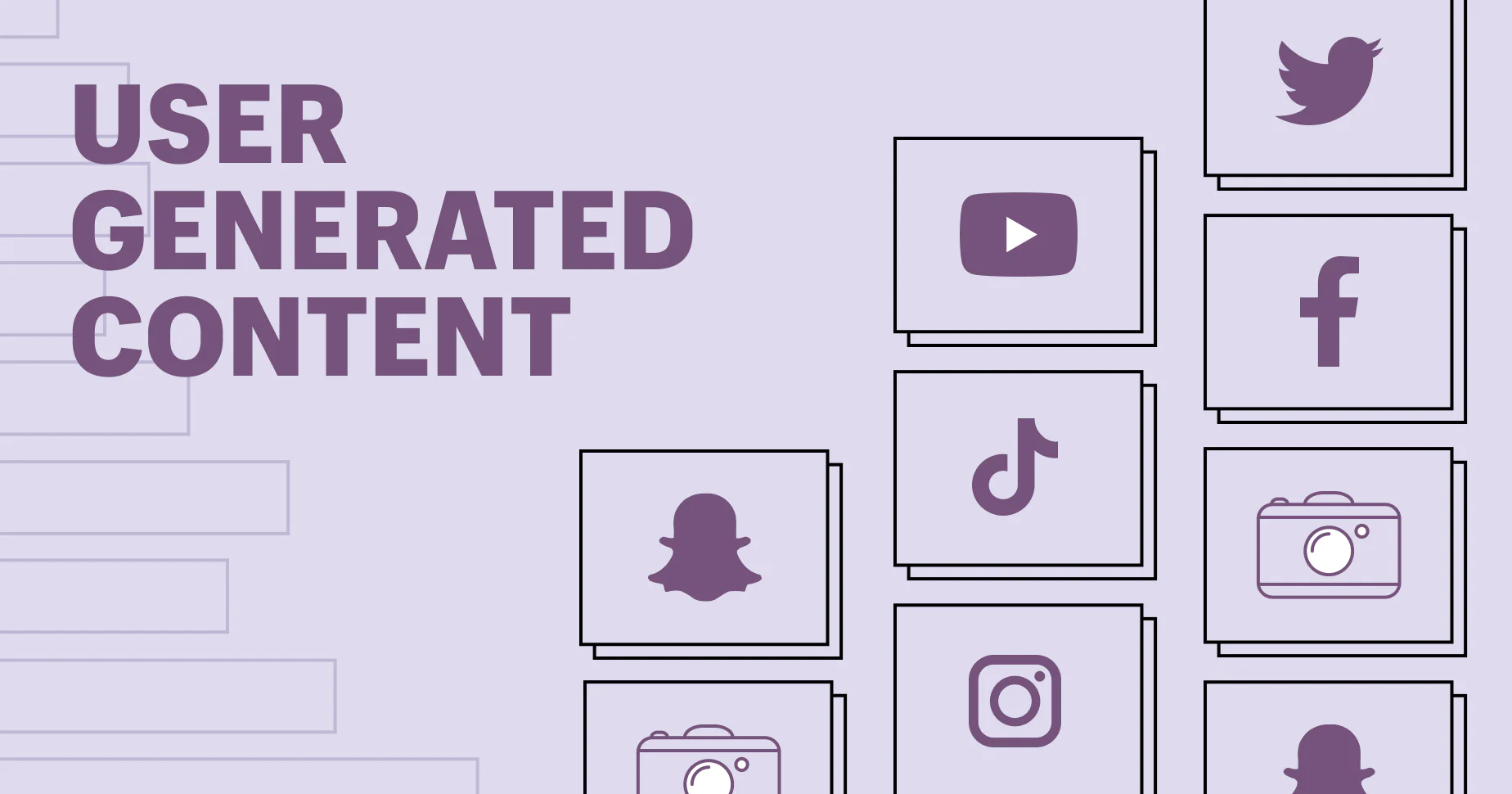 Incorporating UGC into your marketing strategy can have several benefits for your brand. Here's why it's essential and how to leverage it effectively:
Build trust and authenticity: User-generated content is highly influential in building trust and authenticity for your brand. When potential customers see real people sharing their positive experiences with your products or services, it creates social proof and instills confidence. UGC helps to humanize your brand, demonstrating that your offerings are genuinely valued by others.
Engage your community: Encouraging customers to contribute to UGC fosters a sense of community and strengthens the connection between your brand and its customers. By featuring their content, you show appreciation and actively involve your community in shaping the brand narrative. This engagement can lead to increased loyalty and advocacy.
Showcase diverse perspectives: UGC provides an opportunity to showcase a wide range of perspectives and experiences. By featuring content from various customers, you demonstrate inclusivity and reach a broader audience. This diversity in UGC helps potential customers relate to different individuals and envision themselves using your products or benefiting from your services.
Inspire and influence others: UGC can serve as a source of inspiration for potential customers. When they see others enjoying your products or achieving desired outcomes, it can motivate them to make a purchase. UGC acts as social proof, influencing the decision-making process and encouraging others to engage with your brand.
Brightening up People's Lives on a Regular Basis
Providing value and creating positive experiences for your customers goes beyond just selling products. By consistently adding joy, inspiration, and value to their lives, you can foster loyalty, build a strong brand community, and differentiate your business. Here's how to apply this lesson effectively:
Understand your customers' needs and aspirations: Take the time to truly understand your target audience and their desires. What are their pain points, interests, and aspirations? Tailor your products, content, and brand experiences to meet their needs and provide solutions that enhance their lives.
Offer delightful surprises and experiences: Find ways to go above and beyond in surprising and delighting your customers. This could involve adding unexpected freebies or personalized touches to their orders, providing exceptional customer service, or creating memorable unboxing experiences. These small acts can leave a lasting positive impression and make customers feel valued and special.
Create engaging and inspiring content: Consistently produce high-quality content that entertains, educates, or inspires your audience. This can include blog posts, videos, social media content, or newsletters. Share stories, tips, tutorials, or behind-the-scenes glimpses that resonate with your customers and brighten their day. Infuse your brand's personality and values into your content to create a meaningful connection.
Offer regular promotions and rewards: Implement regular promotions, discounts, or rewards programs to surprise and reward your loyal customers. Provide exclusive access to new products, early-bird discounts, or special perks to make them feel appreciated. These incentives not only brighten their lives but also encourage repeat purchases and foster loyalty.
In conclusion,
The top Shopify stores in Australia have showcased the immense potential and success that can be achieved in the eCommerce landscape. From fashion and lifestyle brands to innovative furniture retailers, these Shopify stores have demonstrated the power of effective branding, customer engagement, and seamless user experiences. By accurately presenting their brand values, celebrating user-generated content, brightening people's lives, and highlighting their key selling points, these stores have carved a niche for themselves in the highly competitive Australian market.
The lessons we can learn from these successful Shopify stores include the importance of authenticity, customer-centricity, and continuous improvement. By understanding and catering to their target audience's needs, these stores have built loyal communities and fostered strong connections. They have also embraced user-generated content, leveraging it to build trust, create social proof, and inspire potential customers.
If you need any inquiries or would like us to suggest Shopify stores, don't hesitate to contact our team of Shopify Experts. Simply click the button below to get in touch.