Fulfilling orders is a critical component of running an e-commerce business. Shopify provides various methods to store, ship, and fill your orders. In this article, we'll explore Shopify fulfillment services including how it works; the pros and cons; and how it compares to other fulfillment companies – especially how much does Shopify fulfillment cost?
The Shopify Fulfillment Service: What is the Shopify Fulfillment Network?
By using Shopify to fulfill your orders, you gain access to a platform with tons of integrations that can make fulfilling your products much easier. With Shopify, you can take advantage of many features and apps that streamline the fulfillment process:
Instead of trying to manage a bunch of different software programs, you can keep everything organized under one system
Product orders are automatically synced with inventory updates. Immediately, the information is sent to your supplier because there's an app available for you to download and link directly to your store's inventory so that product fulfillment is fast
By using Shopify or a Shopify partner for the fulfillment, you are eligible to receive discounted shipping rates. At Shopify, they keep the fulfillment price low so that your business can succeed
With Shopify, you no longer need to spend hours looking for a trustworthy fulfillment option, they've done it for you. By partnering with top-tier providers and offering a wide range of options in their App Store, finding quality fulfillment is now easy
Shopify Fulfillment is a third-party fulfillment service, where an outside company stores, packages, and ships your products. With Shopify Fulfillment, you pay a fee for these services. Other Shopify partner companies that provide third-party fulfillment services for you to choose from are ShipBob, ShipStation, and ShipMonk.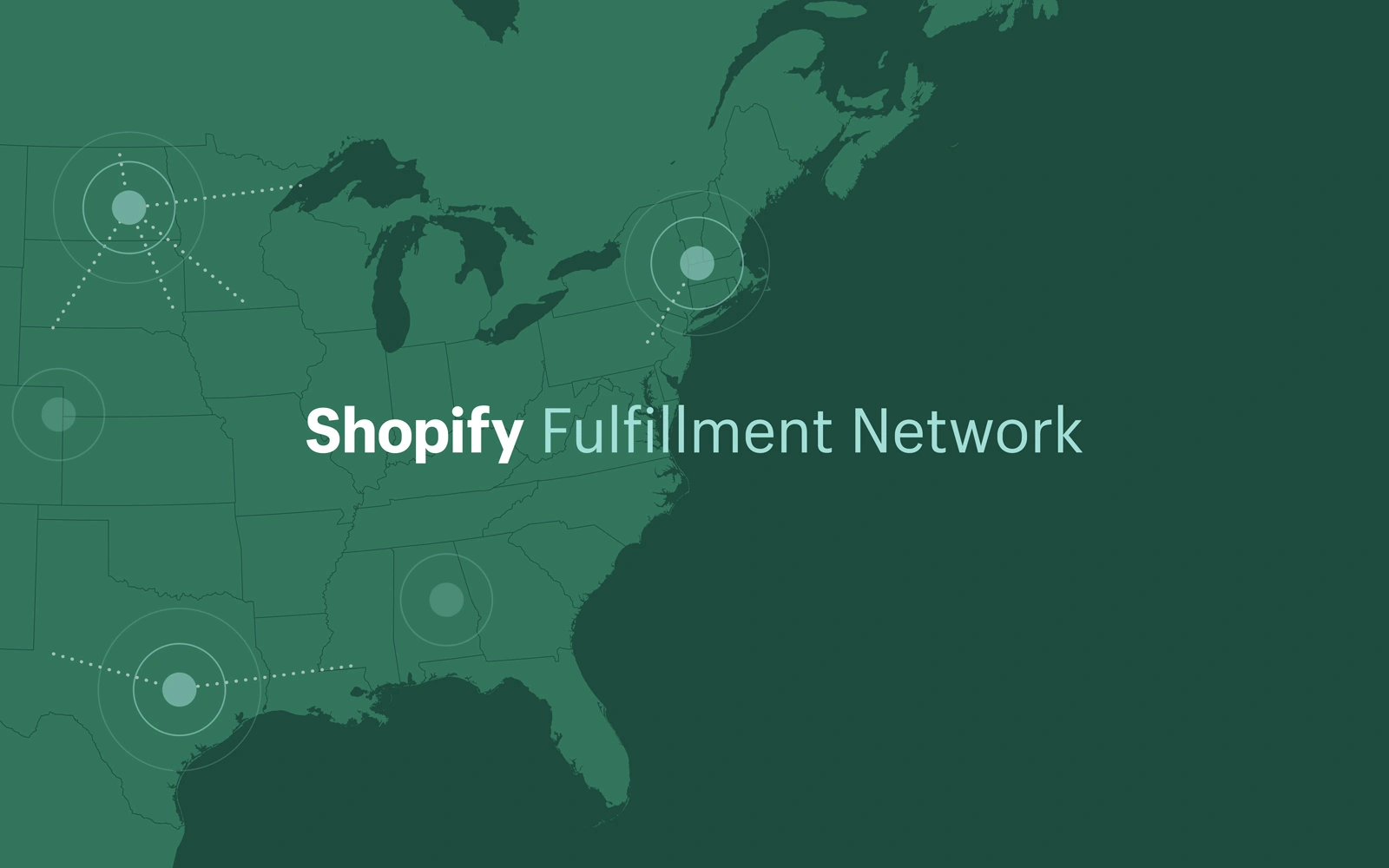 Shopify Fulfillment Network (SFN) is an in-house fulfillment service launched by Shopify in 2019. SFN uses machine learning technology to accurately forecast demand, allocate inventory, and route orders for faster delivery. The Shopify fulfillment team has put the following provisions in place to make this possible:
Product packaging: Shopify's fulfillment network allows for complete customization of product packaging with your own branding, giving a boost to brand identity and increasing brand recognition
Shipping and tracking orders: Shopify will handle the picking, packing, and shipping of orders to your customers as well as those customers being able to track their order status
Inventory management: With machine learning power, Shopify fulfillment not only helps you see your inventory level at all times but also across all Shopify channels. You will never have to worry about running out of stock because you'll receive notifications before that happens
Inventory distribution: Machine learning algorithm-based recommendations will save you time and money by suggesting the most efficient places to store your inventory
Returns and reorder processing: Shopify Fulfillment will handle returns and exchanges for you so that you can focus on other areas of your business. All returned, saleable items will be repackaged and added back to your active inventory.
The Shopify Fulfillment Process
To give you a deeper understanding of the fulfillment process in general, and Shopify Fulfillment in particular, we'll talk about the basic steps required to move your products from suppliers to the hands of your customers and what makes the Shopify fulfillment process unique.
The Fulfillment Process Breakdown
Step 1: Partner with a Fulfillment Company
An online store needs a fulfillment partner to operate, whether that's Shopify, an app for fulfillment, or a supplier and warehouse for self-fulfillment. To get started, reach out and build a relationship with your chosen provider.
Step 2: Store Your Products
Fulfillment companies are becoming increasingly popular as storage methods improve. Paying for a warehouse is often more expensive than simply finding one that will store the products for you. These facilities usually have expansive warehouses with staff to remove items from shelves when an order is placed.
By configuring your business this way, you can save on warehouse rental costs. In addition, using a company that has multiple warehouses will result in faster shipping times to your customers since shipments only have to come from one location.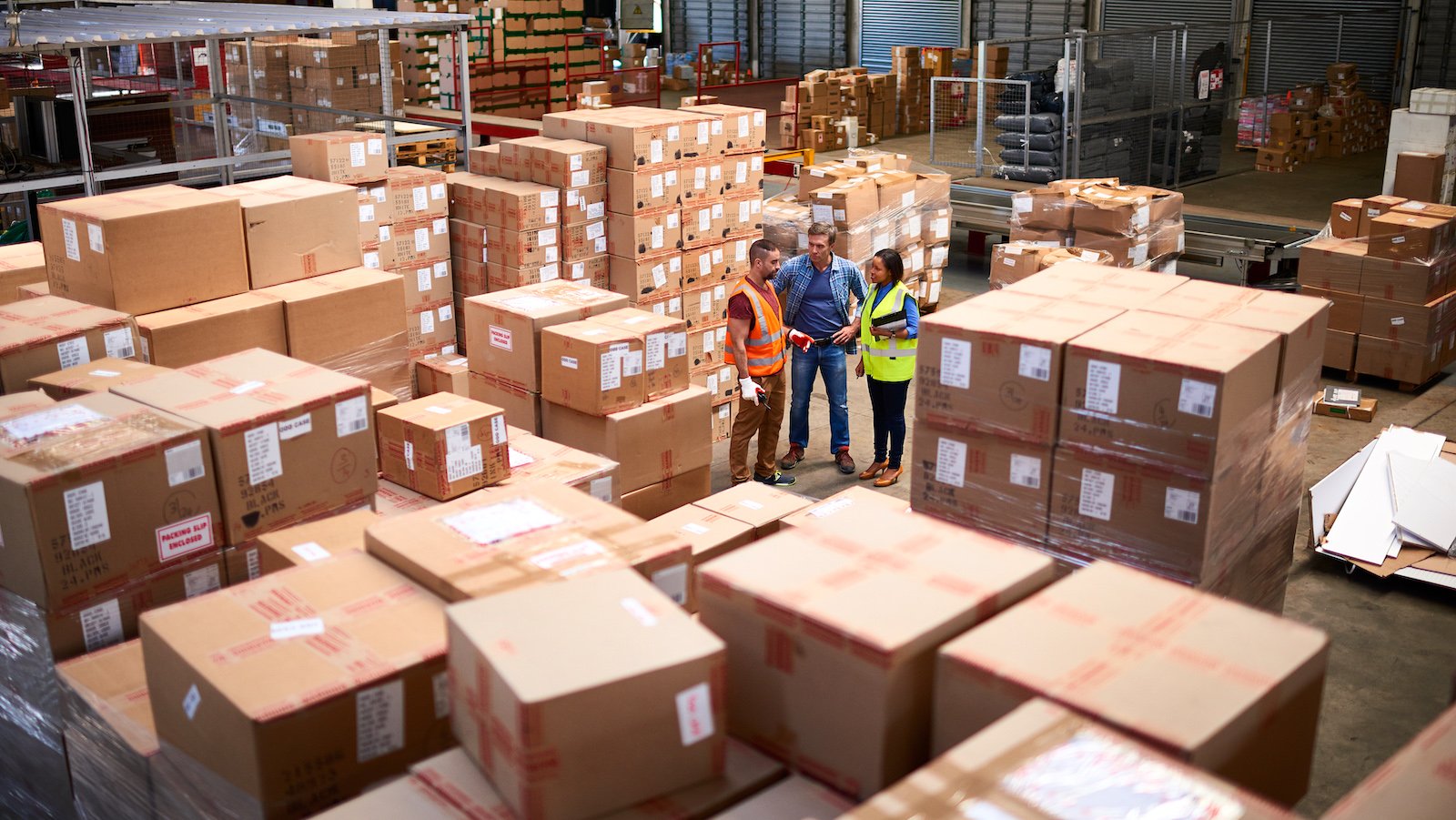 Step 3: Packaging the Product
Fulfillment not only includes gathering the items ordered from shelves, but also packing them into boxes, taping them shut, adding postage, and including any branding you want customers to see.
Self-fulfillment is when you take care of the entire process yourself, from paying for materials to packing products and sending them out.
The majority of Shopify orders are fulfilled by third-party companies. This is where your products are stored in their warehouses. When a purchase is made on your Shopify store, it notifies the fulfillment provider who then sends an employee to get the item ready for packaging and shipping.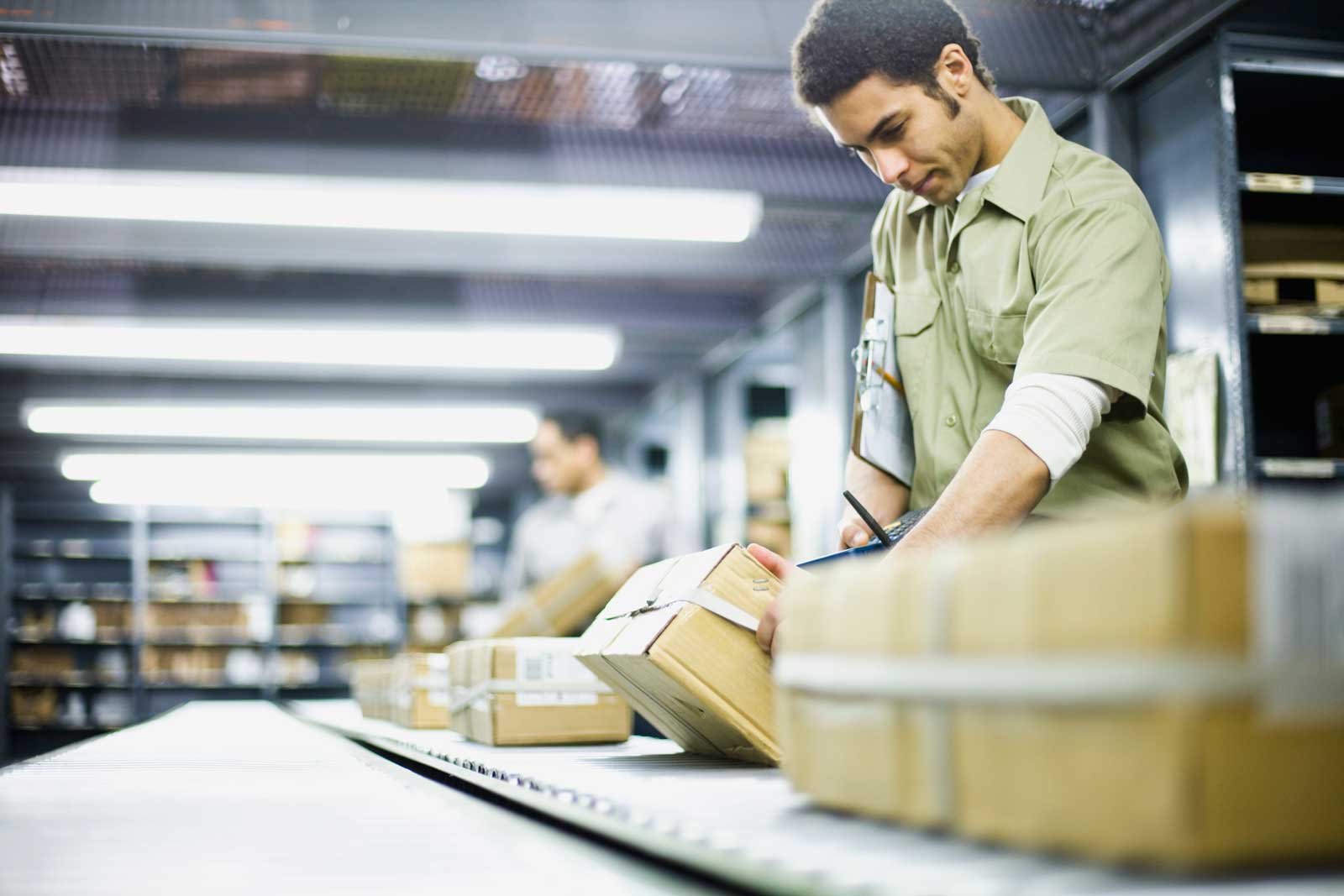 Step 4: Shipping to the End Customer
Once the product is packaged and labeled, it's good to go. Every shipping service offers lower prices for business accounts, especially those sending out many items frequently.
The shipping costs are often highly-discounted and provided with your subscription fee when you partner with a fulfillment company. The reason being is that fulfillment companies typically already have partnerships set in place because of their high shipping frequencies and quantities. This saving is then passed on to you, resulting in faster, less expensive shipping overall.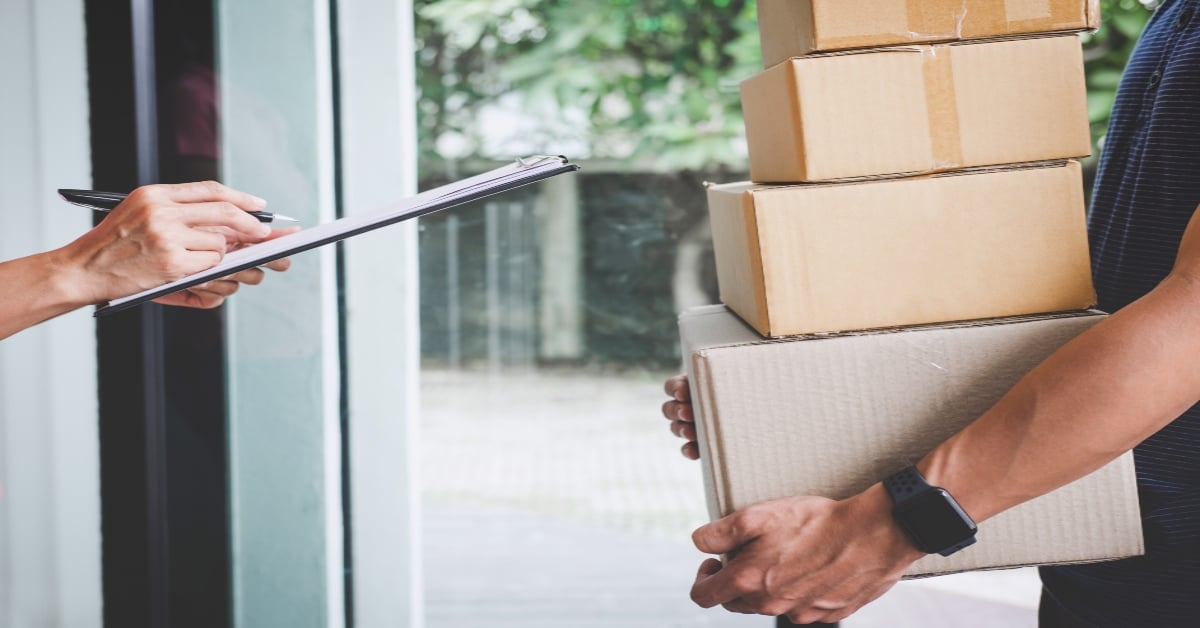 How Does Shopify Fulfillment Work?
Currently, Shopify fulfillment services are only available in the US. If you're based in another country, you won't have access to this service. In that case, please move on to the next section. However, if you are running your business in the US or Canada, please keep reading.
If you're having the intention to use Shopify to run your business, you'll be glad to know that the Shopify Fulfillment Network is pretty easy to use and doesn't require any tech expertise. With the Shopify Fulfillment Network, all the work of fulfilling customers' orders from your Shopify store is taken care of for you. You just need to do a little bit of work on the front end, but after that, you can relax or turn your focus to other parts of your business that need attention instead of worrying about getting every order out on time.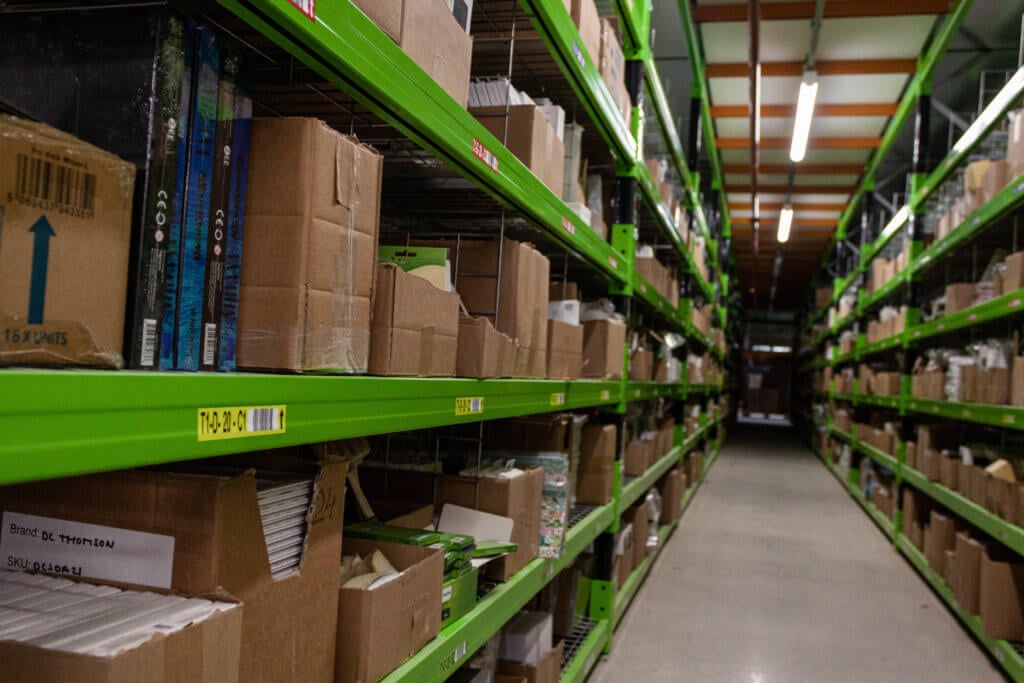 To begin Shopify order fulfillment, follow these four basic steps:
Download and install the Shopify Fulfillment Network app.
With Shopify Fulfillment, you can decide which products you want to be fulfilled. You're eligible for the entire inventory, or if you prefer, you can start with one item or a few items.
Based on the location of your customers, SFN will provide suggestions for where you should send inventory and in what quantity. By shipping your inventory to multiple warehouses through SFN's network of fulfillment centers, you can achieve quicker deliveries to customers at a lower cost.
At SFN, they use robotics in their fulfillment warehouses to ensure orders are pulled quickly and accurately. In fact, Shopify promises a 99.5% accuracy rate across its network. You also won't have to worry about managing inventory levels yourself.
Best of all, SFN gives you the ability to personalize customer orders with your own custom packaging and inserts while still maintaining control of important data like sales and inventory.
How Do I Add Fulfillment to Shopify?
If you are unable to use Shopify Fulfillment Network because you are outside of the US, don't worry! You can configure your own fulfillment providers with Shopify. We'll show you how easy it is to add fulfillment services to your Shopify account:
Step 1: Choose Your Fulfillment Methods
You can fulfill orders yourself, use fulfillment services from other companies, or a combination of both.
Once you add a product to your online store, you can then choose how to fulfill that order. This allows for different products in the same order to be fulfilled using various methods.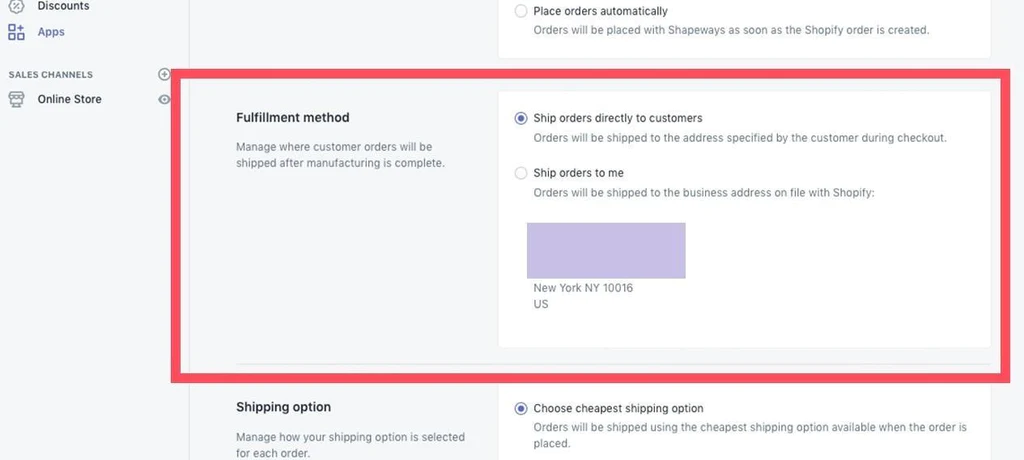 Step 2. Set up Your Fulfillment Methods
The next step after you set up your order fulfillment methods is to decide if you want to fulfill them manually or automatically.
By default, your store will be set to manual order fulfillment. However, you can change the setting to apply to all fulfillment methods. You're able to set your order processing settings to switch over to automatic order fulfillment.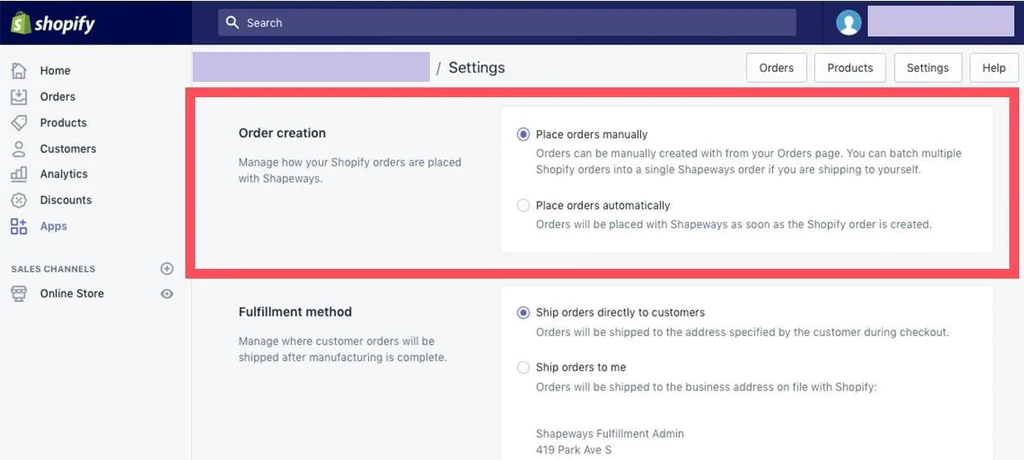 Step 3. Assign Fulfillment Methods to Your Products
After you finish the "inventory managed by" field, you can select a fulfillment method in the product detail section of your online store. Additionally, the bulk editor tool allows you to change the fulfillment service for multiple products at once.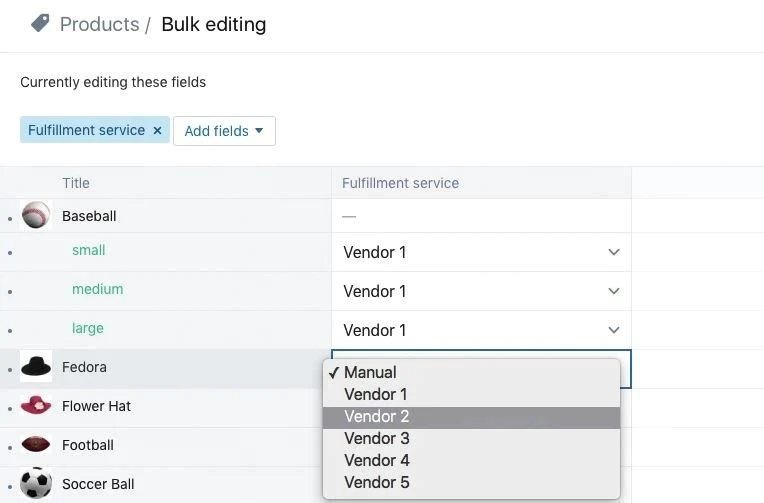 Who Can Apply for Shopify Fulfillment Network?
The Shopify Fulfillment Network is developing rapidly, but as of right now, there are some limitations to which types of merchants can join. If your business meets the following criteria, Shopify Fulfillment is perfect for you:
As mentioned before, you may ship to other countries, but anything that is processed through Shopify Fulfillment must originate from within the United States. While it is highly likely this will change in the future as facilities become available globally, for now, all items must come from the US.
The maximum number of SKUs allowed is 2,000.
The Shopify Fulfillment Program is available to any business that ships between 10 and 10,000 orders each day. If you need to ship more than 10 products per day or if your company is growing quickly and needs to ship a maximum of 10,000/day, then this program is for you.
Perishable and regulated items cannot be sold. If you're not sure whether your products are perishable or regulated, reach out to Shopify support for guidance. Examples of perishables include fruit or meats, while some examples of regulated items are gambling, firearms, and drugs.
How much does Shopify Fulfillment cost?
So you know what Shopify fulfillment is, its process, how it works, and how to add fulfillment to Shopify if you're not located in the US. Maybe now, you can wonder how much does Shopify fulfillment cost? Let's find out.
Because Shopify Fulfillment Network offers custom pricing, it's difficult to estimate how much you would pay without requesting a quote first. In our experience, the process is quick and easy, simply request a quote on their website and soon after, you'll be contacted by a representative with an estimate. Also, if budget is a concern to you early on, know that you have the option of cutting some fulfillment elements in order to save money.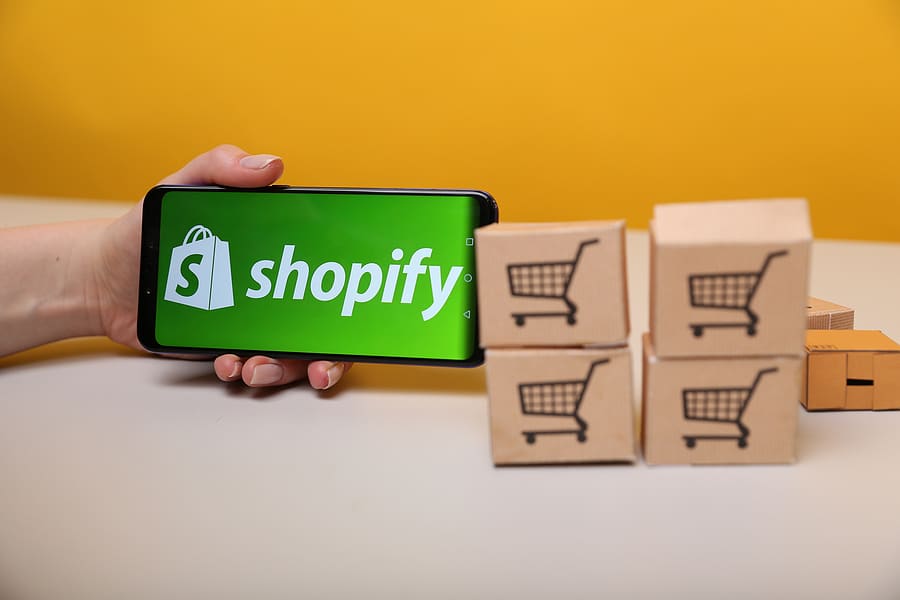 Shopify will provide each store with a quote based on the following:
Transportation needs: They calculate your shipping rates automatically to ensure that you're receiving the best possible price. Their shipping charges depend on the weight and dimensions of your package, as well as how far it needs to ship. They use a zone-based shipping model, which means that the more zones your package passes through, the higher its cost will be.
Packaging requirements: Whenever SFN removes an order from your inventory to pack or send it for customers, you will be charged a fee.
Storage requirements: Your daily storage rate will be based on how much space your inventory occupies in the fulfillment warehouse.
Special projects: If you want your project to receive special treatment, such as bundling, inbound receiving, marketing inserts, and branded packaging, Shopify Fulfillment can take care of this with additional fees.
SFN charges are added to your Shopify bill at different frequencies, depending on the type of charge. For example, fulfillment fees for a day are added to your Shopify bill the next day, while storage fees for a month are added at the end of that calendar month.
The table below depicts the Shopify fulfillment cost for SFN and how often they're billed in the United States.
For every order that's fulfilled in the United States, a fulfillment fee is charged. This fee includes receiving the order, packing it, supplies needed, and domestic transportation.

When the order is fulfilled

International fulfillment

Fulfillment fees are incurred for every international order that's completed. These costs comprise inbound receiving, pick and pack, necessary materials, and international transportation.

There are no storage fees for products that sell within 180 days (6 months) of being sent to an SFN fulfillment center.

A long-term storage fee is applied to products that remain unsold after 180 days and are still taking up space in your inventory. This fee amounts to $2.25 per cubic foot of stored product, charged monthly and calculated nightly.

When a customer returns an item, SFN charges domestic return fees that cover the cost of shipping the package back to the SFN fulfillment center and processing the return.

Non-compliant inbound receiving

If an inbound transfer doesn't meet SFN requirements, the sender might be charged a non-compliance fee when it's received at an SFN fulfillment center.

If products arrive at SFN with unreadable, incorrect, or missing barcodes, relabeling fees will be charged.

If you require SFN personnel to put in extra work for a special project not included in the pick-and-pack fees, then an hourly fee will be charged.
With SFN, your order fulfillment costs are rolled into your Shopify subscription. Here are a few reasons we think this is remarkable: you don't have to keep track of loads of other bills every month, and it's great to know that there are never any surprise fees with Shopify. You can always anticipate how much you'll spend down to the penny each month.
In addition, Shopify has partnered with USPS and UPS in order to provide its customers with the cheapest possible rates for product transportation.
Pros and Cons of Using Shopify Fulfillment Network
If the idea of entrusting responsibility for shipping orders appeals to you, then keep reading to learn more about Shopify fulfillment. Here we will explore the pros and cons so that you can make an informed decision.
Pros of Using Shopify Fulfillment Network
Shopify Fulfillment Network has many advantages, a few of which are listed below.
Operating under one system: Having all of your websites, orders, sourcing, and shipment activities in one dashboard can save you time and hassle. Shopify is excellent for site-building and online selling tools, so it's better to have everything under one system.
Expanding your brand: Your branding isn't just a one-and-done thing. With the Shopify fulfillment process, you get to place your brand on receipts, insert slips, and packaging. This way, your customers are constantly reminded of your company every time they use the product, something other fulfillment companies don't offer.
You can control with Shopify Fulfillment Network: This solution offers more control because you're aware of who to contact when issues come up. Also, you don't have to worry about being in the dark when it comes to packaging, shipping, or customer returns.
Inventory Distribution: The biggest advantage of fulfillment by a third-party company is how they can manage inventory and shipping at a lower cost to your business. In other words, partnering with a fulfillment center gives you access to warehousing and shipping locations in several different places.
Relevant costs offered: In the previous section, you learned that the Shopify Fulfillment Network's pricing varies depending on your business type. However, Shopify has claimed multiple times that they want to ensure prices remain low for all businesses who use their service.
You can control your data and products: By using Shopify, you maintain control over your data and products. With Shopify, your company owns all inventory, and customer sales data along with having access to the website selling features.
A Dedicated Customer Team: Fulfillment problems are a common occurrence for merchants, so it's crucial that they have access to support representatives. Shopify has always had great customer support, and it looks like this type of merchant assistance is now available through the Fulfillment Program.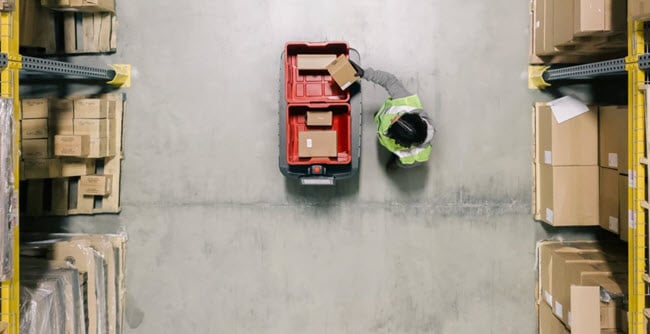 Cons of Using Shopify Fulfillment Network
Although Shopify Fulfillment Network is convenient, there are some disadvantages to using it.
Additional costs: If you're fulfilling orders yourself or hiring someone to do it, know that it will take extra time and money to get the orders ready for shipping. But if you want to include a marketing insert in each package, the marginal cost of doing this is low when done in-house. With companies like Shopify that offer fulfillment services, however, you'll have to pay for every additional service induced.
Shipping Logistics: Keep in mind that although Shopify will send you notifications when your inventory gets low, you are responsible for packaging the products and shipping them to the right warehouse. This can become costly in terms of time and money, so plan accordingly. You may be able to save on costs by working with a freight carrier instead of opting for conventional shipping methods.
Inventory: If you have a Shopify store, it's likely that your main sales come from there. But maybe you sell other ways too, like at brick-and-mortar stores. If so, you need to be aware that storing significant amounts of products at the fulfillment warehouse could mean you have less on hand to sell in person.
Other disadvantages and limitations of which types of merchants can join in Shopify Fulfillment Network that we mentioned in the previous part.
What About Other Fulfillment Services?
Shopify order fulfillment can be challenging, and merchants must ship between 10 and 10,000 orders each day to qualify for the service. This limits many smaller merchants from using Shopify order fulfillment services. In addition, the pricing policy is unclear and this lack of transparency can be concerning for small business owners who need numbers to make good decisions about their company.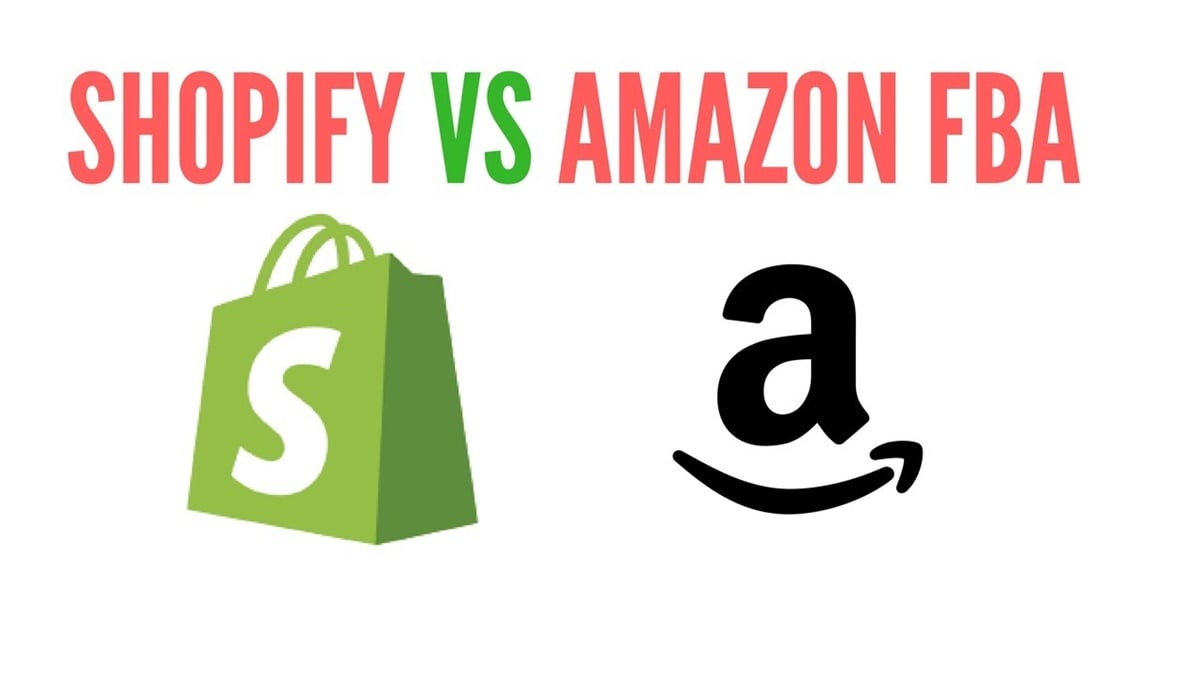 In this section, we would like to introduce you to Amazon FBA (Fulfillment by Amazon). Fulfillment by Amazon (FBA) is an online order fulfillment service that amazon offers its sellers. Shopify is now competing with Amazon in the third-party satisfaction space through its Shopify Fulfillment Network, so it's worth comparing these two services. In this way, you can decide which online retail fulfillment service will work for you.
Similarities:
Both services offer delivery within two days.
Their pricing models and order fulfillment methods will most likely be similar.
Differences:
With Amazon FBA, you can control your brand identity. However, if you use Shopify for the fulfillment, you can maintain customization over your brand.
While Amazon FBA's pricing is straightforward, it is difficult to estimate how much you will pay for Shopify Fulfillment Network because its pricing is customizable.
Amazon has a well-built fulfillment network of 175 different fulfillment centers all around the world, whereas Shopify is still in the process of constructing its own infrastructure.
While Amazon has already advanced its shipping management practices, Shopify is still testing out.
Decide Whether the Shopify Fulfillment Network Will Work for You
Although the Shopify Fulfillment Network was created to provide a full-service process for Shopify orders, it, unfortunately, doesn't work for all merchants. This is because the Shopify fulfillment cost plans are somewhat unclear, and as of now, only US businesses can utilize the service.
Therefore, you need to consider your business goals, your marketplace, and the types of your business before you join the Shopify Fulfillment Network. If you are a Shopify merchant whose store isn't working correctly, don't hesitate to reach out to us. We would be more than happy to help you manage your customers' orders and get your store back up and running smoothly.