About Trung Nguyen
Trung Nguyen Cooperation was established since 1996 and quickly became the biggest coffee brand in Vietnam. Mr Dang Le Nguyen Vu – CEO of the company – has guided Trung Nguyen to success with many popular products such as Trung Nguyên, Trung Nguyên Legend or G7. These delicious coffee products have been imported to more than 80 countries all over the world. Thanks to Trung Nguyen, Vietnamese coffee has reached new heights.
With the rising trend of eCommerce, Trung Nguyen hopes to bring its coffee products to more and more consumers. To make this vision come true, Trung Nguyen has built an online space named Coffee Hypermarket for coffee lovers to
Find high-quality coffee products
Explore advanced coffee machines
Receive advice for new business models like Franchise or License
Participate in bartending and managing training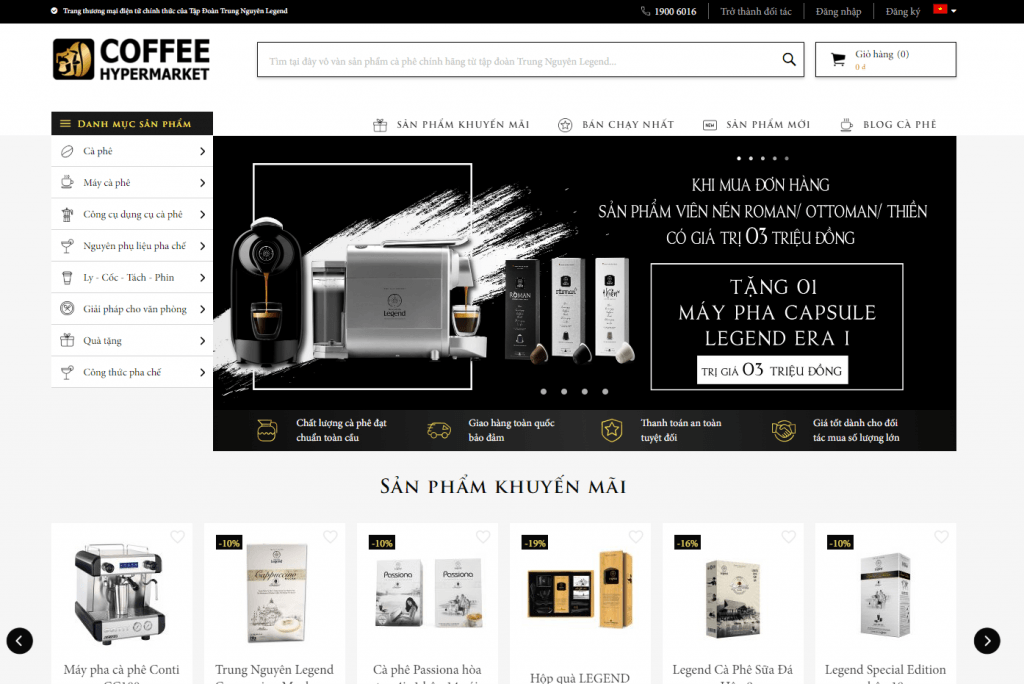 Technology transforms Trung Nguyen's selling process
In order to deliver the best online shopping experience for customers as well as effectively manage its database, Trung Nguyen has cooperated with Magenest to build and develop a coffee-expertise online ecosystem. Magenest with the more than 7 years of experience guarantees that Trung Nguyen will have a smooth transition to a more advanced eCommerce system.
Right from the beginning, Trung Nguyen has chosen Magento 1 to base their website. Magento is the number one open-source eCommerce platform in the world; it has powered the growth of giant names such as Nike or CocaCola. However, at the end of June 2020, the Magento team will end all support for Magento 1. This poses huge challenges for the future development of Trung Nguyen.
Moreover, the current interface doesn't create the best user journey, which leads to difficulties in expanding customers group and running new business models. Trung Nguyen also wants information from nation-wide physical stores to be synced directly to the online system for better management. All stages should be co-ordinated seamlessly from receiving orders to shipping and customer services.
Therefore, we've consulted Trung Nguyen to migrate to Magento 2 for the best performance and scalability. Other proposals from Magenest include:
Integrate ERP to the system
Store and secure huge database on Cloud
Develop a mobile app for a faster service
Connect POS with the online system
Our approach
With the expert team, Magenest confidently brings the best technology solutions to fulfill the requirements and maximize Trung Nguyen resources.
Upgrade from Magento 1 to Magento 2 with an engaging interface
Magenest safely migrates all Trung Nguyen data to Magento 2: Data structure, categories, orders (including reports and saved orders) as well as customer information.
We also design a new storefront for a better shopping experience of visitors. Supporting both Vietnamese and English, the website is suitable for both national and international customers of Trung Nguyen.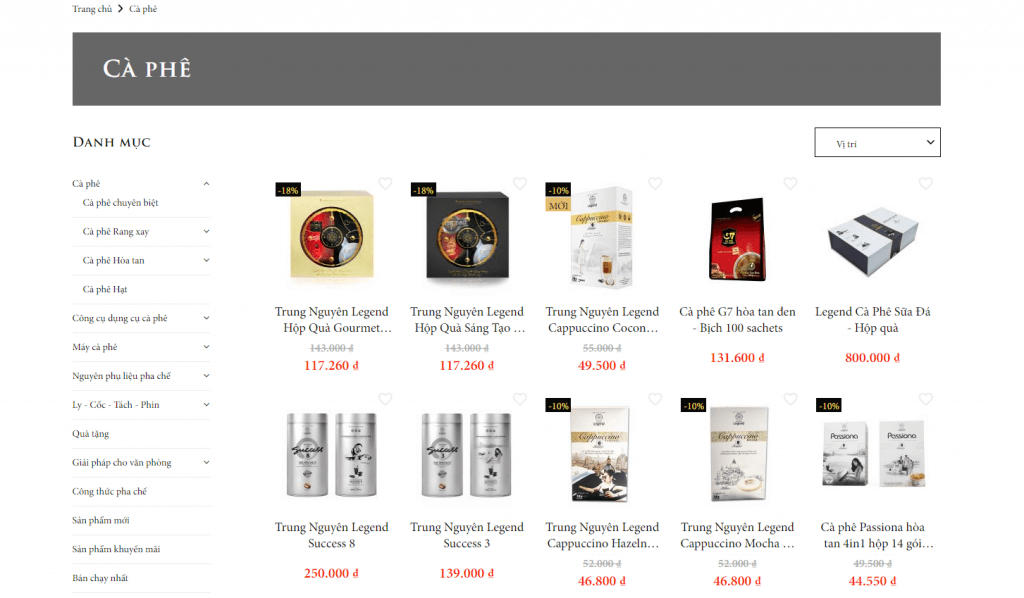 Develop new features for the website
To simplify the buying process of Trung Nguyen, Magenest has integrated various useful features into the new system:
Integrate Google Maps to navigate customers to showrooms
Add popular social networks shortcuts such as Facebook to the website
Design email templates
Email marketing through Mailchimp
Manage content and SEO
Manage products and inventory
Manage customers info and promotions: Apply different promotions to unique customers and groups
Order management system and subscriptions
Connect with Vietnamese payment gateways and shipping companies such as Alepay and ViettelPost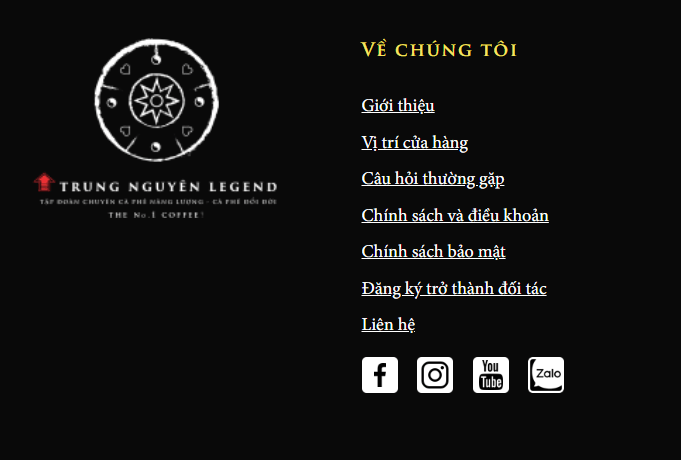 Expand to new business models
Not only targets individual customers, Trung Nguyen also wants to cooperate with other beverage companies and aspiring restaurants. Therefore, Magenest has helped Trung Nguyen customizing B2B features such as:
Allow registering to be a Trung Nguyen partner
Approve/Decline registration
Quick order
Save and re-order
Manage B2B account
Separate discount for each product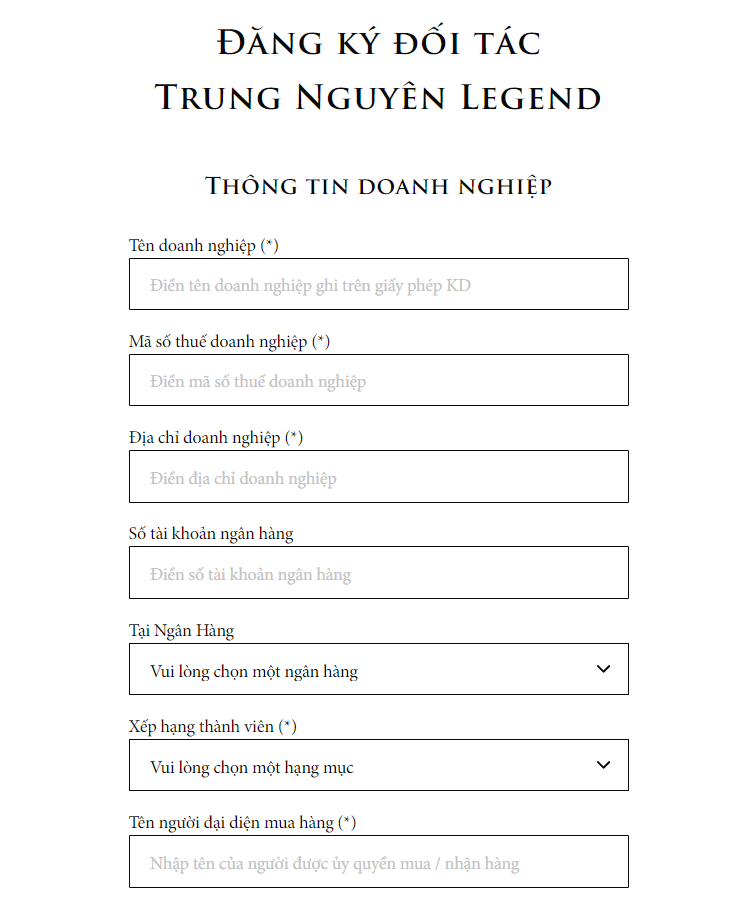 We also launch an easy-to-follow Affiliate program. With this program, Trung Nguyen can quickly expand to many potential customer groups.
Implement the POS system on Magento 2
To seamlessly sync between online and offline stores, Trung Nguyen has successfully implemented the POS system. Admin can turn off some features according to the needs of each location.
Create Trung Nguyen mobile app
Trung Nguyen mobile app is built to serve the needs of B2C customers. Visitors can easily order, pay and follow the buying process.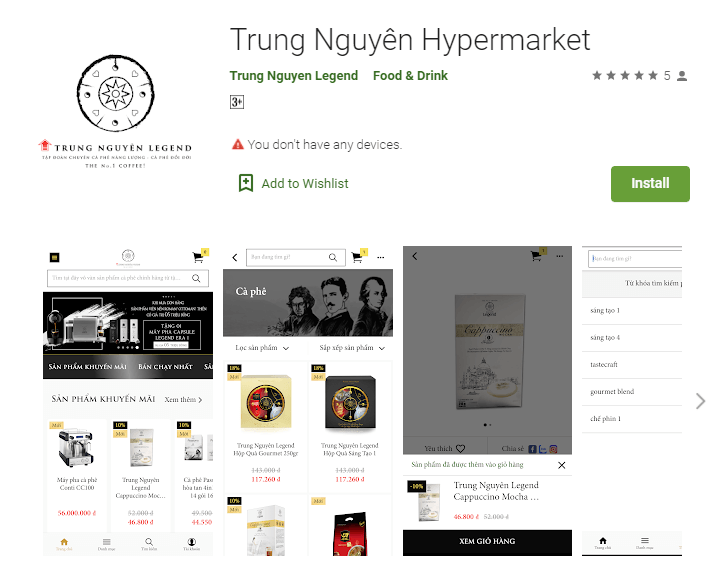 Integrate ERP based on AWS cloud infrastructure
For a comprehensive ecosystem, Magenest decided to integrate SAP HANA ERP into Magento 2 eCommerce system of Trung Nguyen. Inventory data will be flawlessly synced from SAP to Magento 2.
All activities are hosted on Amazon Web Services. With the capability of storing more than 10,000 SKUs, AWS is the perfect solution for the future growth of Trung Nguyen.
Full services of Magenest
Business analysis
Develop features
Design UX/UI
Testing & QA
Maintain system
Staff training
Positive changes of Trung Nguyen with the new system
After implementing the new system, sales from the online store – Coffee Hypermarket – has increased drastically. This success is the result of improving the shopping experience and expanding new business models. The simple yet user-friendly interface clearly navigates customers when they visit different pages.
Managing data becomes much easier thanks to Magento 2: Orders are managed seamlessly, customers info are systematically organized and promotions are flexibly applied. Online and offline stores are connected effectively through the POS system.
Trung Nguyen can expand their influence and market share thanks to direct integration of partnership applications on the website. The new workflow targets not only individual customers but also other companies and brands. Trung Nguyen can shorten the paperwork process while spending more time on evaluating new opportunities and partnerships.
Each department is specialized in a different task corresponding to the online system:
Supply Department ensures the quantity of the products for online stores
Customer Support Department is the bridge: They interact with customers via social networks then quickly notify other departments through the ERP system
Inventory Department confirms the order and prepares for shipping
Warranty Department bases on customer information to store the serial number and warranty period. They are also in charge of repairing and upgrading the equipment.
The stability of this modern system is the concrete preparation for the future development of Trung Nguyen. The success doesn't stop at eCommerce since Trung Nguyen mobile app is creating a more convenient experience for users. This will be the winning point for the brand as consumers are gradually shifting to mCommerce.
Contact our team for more advice in digital transformation!