E-commerce becomes an inevitable trend that businesses, even B2B enterprises, have to catch up with. By 2023, B2B eCommerce is predicted to account for 17% of all B2B sales in the US, totaling $1.8 trillion. However, implementing B2B eCommerce for distributors is not a piece of cake. Unlike B2C, customers' buying process in the B2B model is extremely complex due to the involvement of many people, from C-suite to procurement and finance teams. Not only that, the value of each order is absolutely huge. Thus, it takes clients a long time to choose the final supplier and they are careful to consider which is the best product.
That is why merchants need an A-to-Z guidebook showing how to carry out B2B eCommerce for distributors. Let's dive into it in this blog!
Common eCommerce challenges of B2B distribution companies
Complications of B2B business
Some B2B businesses think that eCommerce is not an option for them due to the complex characteristics of this model. The buying-making process is complicated because it involves several stakeholders (C-suite manager, procurement teams, finance departments,..) and several stages. Besides, when a B2B product or service is purchased, clients want to avoid changing suppliers, because the change leads to time-consuming processes or higher costs.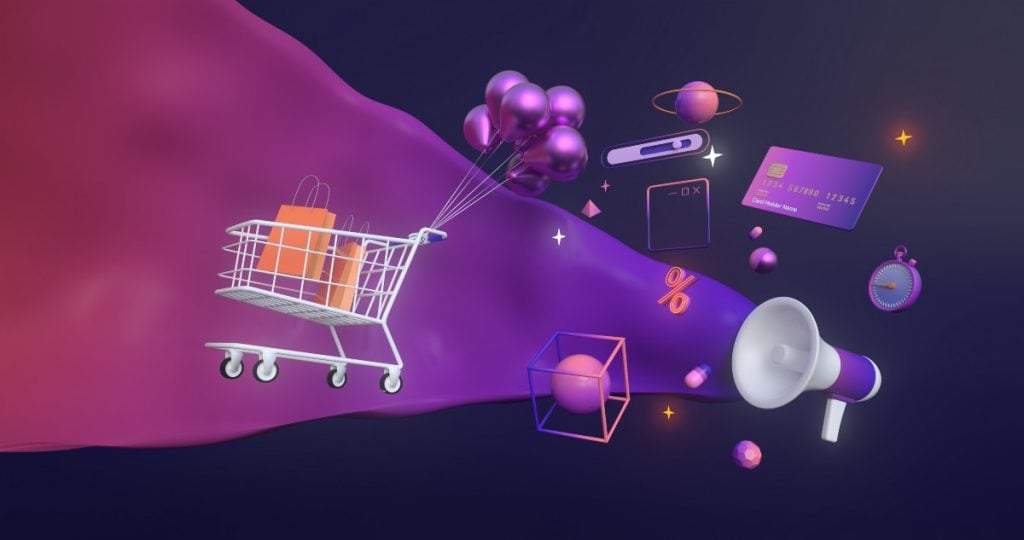 The most common concerns when building a B2B eCommerce system for distributors includes:
Pricing in contracts.
Terms and agreements for customers.
Exclusive products.
Varying payment and shipping options.
While these are interesting points to explore with your eCommerce technology vendor, they are not impediments to your business transformation. With the proper eCommerce solution, you can easily overcome these obstacles.
Technical capacity of employees
Implementing eCommerce tools seems like a daunting task that requires employees to know about technology and the functions of the eCommerce system. Your team can struggle to handle the new eCommerce initiative at the beginning. Besides, employees face up with the "resistance to change" problem. Sales reps may feel threatened by new purchasing tools. The IT team is suspicious that the new site is unsafe and can disrupt the process.
Thus, business owners and managers should have a plan for training staff before applying a new system. Of course, it takes time. However, if you're thinking about your company's long-term success, it's a risk worth taking.
B2B purchasing
Unlike B2C buyers, B2B clients have complex buying processes, especially in the payment stage. It is not easy like filling in credit card information or logging into a PayPal account. With high-value orders, businesses need a safe money transfer method that involves banks. In eCommerce, B2B enterprises often use ACH payment.
Not only payment issues, but companies must also handle other ones when using an eCommerce system, including an optimal solution integrating with the procurement process of clients, payment requests, shipping, and manager's approvals. Not any eCommerce solution can solve these problems. It depends on the platform and integrations and functions it provides.
How Distributors build a B2B eCommerce site
Define your project's requirements
After analyzing the store as well as the market and competitors, you will know what your B2B eCommerce site really needs. There are 5 elements that merchants should care for and clearly define your requirements.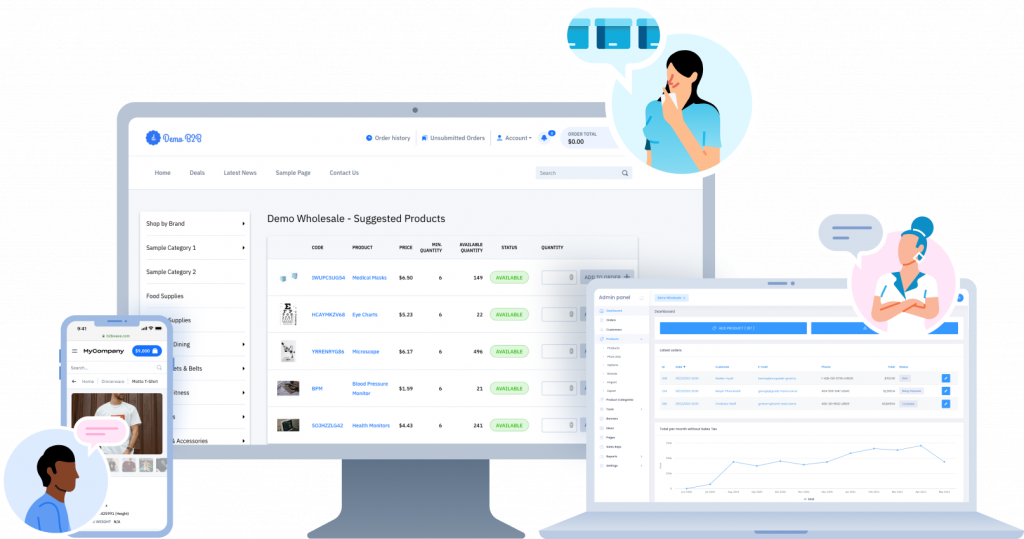 Main products
Not any products need to be focused on. You cannot upload all your items on the homepage since your site will make audiences confused! Just define what are your bestsellers and show them on the first page. Consider starting with high-margin goods that will give you a chance to have more revenue.
Catalog and navigation
Even before you upload all of your products, you must decide how you will organize them. Clients can easily explore and discover items online. Merchants may filter the items by size, width, color, brand, shape, price, and so on.
Taxes
Devising a sales tax approach is a must before starting an eCommerce site. Merchants can use services like TaxJar or Avalara to compute taxes in real-time at checkout.
Fulfillment
It will be easier to speed up the fulfillment process and reduce risks if you integrate your eCommerce site with an ERP system. It is the lifeblood of any significant collaboration, and when correctly integrated, it may provide many financial and other benefits.
Payment methods
You don't want customers to abandon shopping carts before completing checking out due to the lack of payment options, right? Thus, merchants should choose an eCommerce solution that offers more payment methods and allows integrating options when needed.
Consider your resource
Consider your resources such as money, human resources, and technology abilities if you don't want to face up with problems. Developing an eCommerce site requires you to invest a lot of money and time. Merchants will spend money to hire a development team to build a site for them, and even take time to train employees.
Select suitable platform
Combining what you need and what you have, you will easily sketch the image of your ideal eCommerce solution. Each platform includes features according to the level of coding expertise and usabilities. And, of course, the expenses of each platform vary in a variety of ways. As a result, it is critical to establish your company's capabilities and select the appropriate platform.
>> Read more: Best eCommerce platform: TOP 7 platforms free & paid
Hire a development team
Before choosing a technological partner, merchants need to look for more information relating to their ability by checking their portfolios. By reading customers' reviews and researching old projects, you can evaluate the team's qualifications. A competent technological company should have experience in a variety of businesses, including yours. It demonstrates that they have the requisite experience to build your project with low risk.
Must-have features of a B2B eCommerce site for Distributors
Advanced search functionality
Distributors have thousands of products with different SKUs, making product search more challenging for any client. With modern-day search capabilities, the user experience of your site will be enhanced and your eCommerce strategy is likely successful.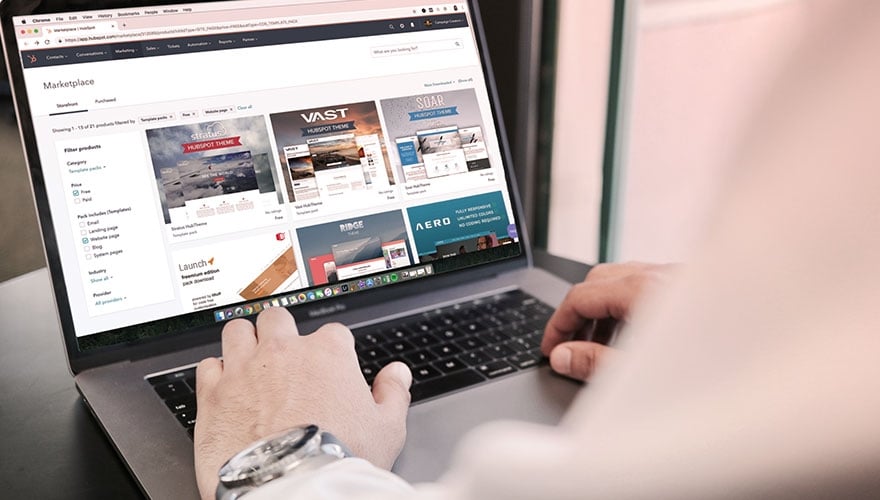 Providing efficient search capability to consumers, such as faceted search, will result in greater, more engaged purchasers and, eventually, increased sales. When considering the need for a distributor eCommerce platform, put search functionality at the top of your list.
Customization
Some products are available in certain markets. In some cases, one product has different price and shipping policies in dissimilar areas. Thus, distributors need an eCommerce solution that supports their digital commerce strategy, given that certain items may be sold in specific areas or to specific clients, and that shipping rates and alternatives will vary depending on geography.
Product recommendations
Product suggestions are an excellent approach to making purchases easier for customers while also increasing cross-selling and upselling chances. Cross-promotion typically leads to consumers being aware of items they were unaware that the distributor provided when clients move from offline to online purchasing.
When building an eCommerce website, merchants can create a highly personalized experience mainly on product pages, homepage, and shopping carts. Eventually, leveraging customer data to make product suggestions like geography or demography – leads to a big boost in conversions and a drop in cart abandonment.
User experience
Customers just spend a few seconds considering whether or not to return to your website. If your website is appealing and interesting, visitors will return to browse your online store and look for items. As a consequence, your store's bounce rate can be reduced while increasing the possibility of a purchase.
Merchants must improve their site's user experience and interface (UX/UI) to improve the experience of B2B clients. A basic design, straightforward navigation, and a user-friendly interface can help you keep clients on your website. Merchants may improve their content by adding creative videos and pictures that are more visually attractive than text. And the ideal answer for a website's interface is to select a platform that provides all customizing choices today and in the future.
Omni-channel
Omni-channel is a multi-channel sales strategy that gives customers a seamless experience across all channels. The corporation is able to determine the clients' viewpoints and interests in this way. They may then utilize this information to better balance goals and messages across all channels, resulting in a better customer experience. Omni-channel is quickly becoming a must-have feature for online shops that wish to succeed.
B2B eCommerce platforms for distributors
Magento Commerce
Magento is a popular open-source platform for all businesses and is considered an effective B2B eCommerce solution for distributors. It's one of the greatest options for firms looking to modify or scale up in the future. However, you will need a professional technical team to develop an eCommerce website with Magento.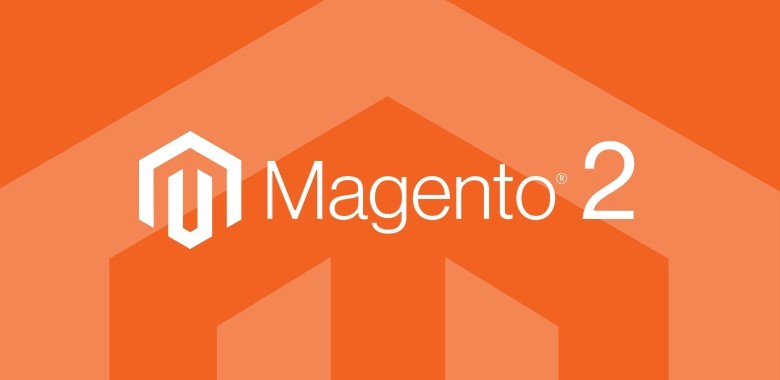 There are two versions of Magento available right now. The first is Magento Open Source, which is available for free, and the second is Magento Commerce, which requires a fee. Of course, Magento Commerce offers more functionality and provides a better client experience. This eCommerce platform provides a more comprehensive collection of out-of-the-box functionality as well as limitless customization options.
Magento has the highest level of security. This platform includes a Security Scan Tool and a dedicated Security Center where you can get the most up-to-date fixes and security updates that are suitable for your website. Besides, Magento is also a certified PCI Level 1 Solution Provider.
Magento Commerce supports a wide range of languages, currencies, and tax rates. Furthermore, this aids in the building of an ideal B2B eCommerce website, with features such as promotion and discount code tools, an easy checkout, a search engine, SEO support, and an analytics tool. If you're looking for a solution for your multi-channel business, Magento Commerce will be the greatest option.
However, implementing Magento is not easy for non-tech individuals. That is why merchants need a skilled and seasoned development team, like Magenest, to build an optimal eCommerce system based on Magento Commerce. We guarantee to give you a flexible solution to meet all your business needs.
Shopify Plus
Shopify Plus focuses on serving the demands of eCommerce businesses, particularly large ones. With an exceedingly simple and basic user interface, customers can use it easily without knowing too much about technology. There are some notable features, including: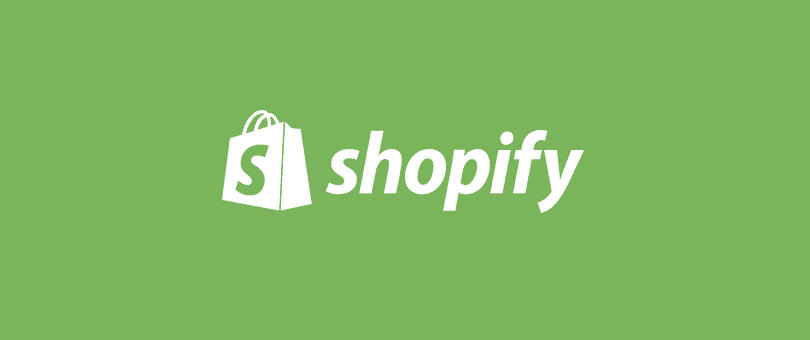 – Shopify applications and partners provide limitless extensibility, integrations, and customization options.
– Use Shopify Flow, Launchpad, and Scripts to create custom automation.
– Customized checkout with global storefronts.
– Localized consumer experiences with global storefronts.
Not only that, but Shopify also focuses on simplifying transactional operations while still giving customers a variety of options. In this regard, Shopify is well-suited to firms that operate in both the B2B and B2C sectors, since it easily handles fluctuations in purchase and order amount.
IBM Digital Commerce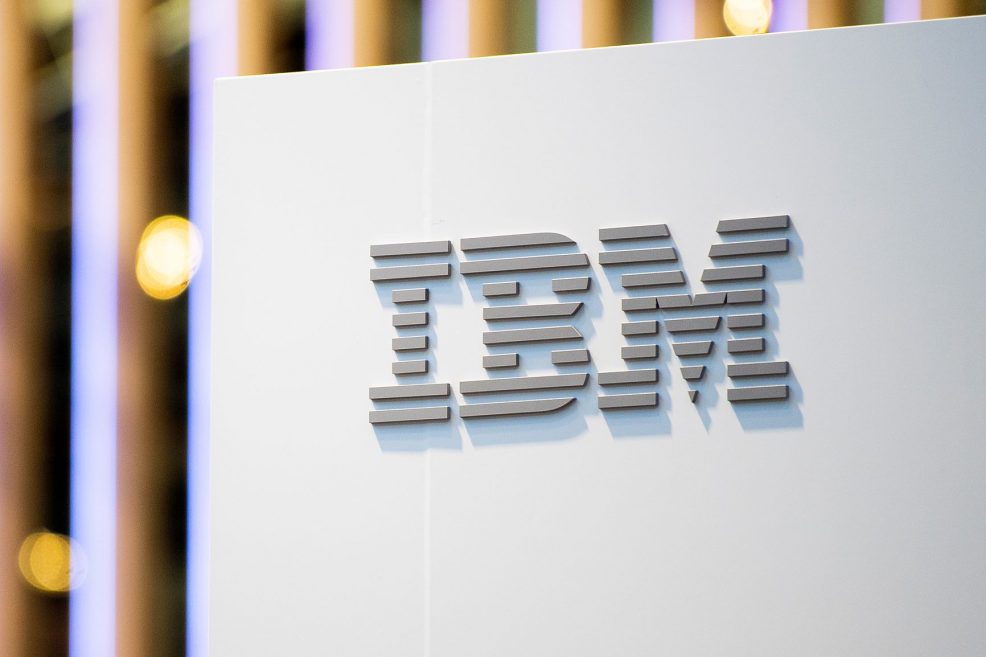 IBM Digital Commerce platform supports eCommerce, mobile, social, and brick-and-mortar stores. Its B2B eCommerce service can accommodate complicated items and improve the efficiency of digital and field selling.
Digital commerce allows companies to provide customized services to individual customers through the use of contracts, payment agreements, and other related papers. In addition, the technology automates in real-time and allows for speedier document processing and filing, guaranteeing that all agreements are in order.
SuiteCommerce
SuiteCommerce is a perfect solution that combines digital and physical commerce, helping enterprises operate businesses on a variety of channels in different locations. By allowing customers to communicate with them across numerous channels, this technology makes it easier to provide individualized service across the board.
The platform's onboarding approach is great for teams with little to no eCommerce experience, and it is paired with an easy-to-use interface to get you up and running quickly. SuiteCommerce also offers scalability. When your eCommerce site begins to grow in size, you may change your online shop to reap even more benefits.
PrestaShop
PrestaShop is an effective e-commerce solution for distributors since it is an open-source platform with several customizable customization possibilities. It provides plenty of simple shop modification tools presented on a clean, small, and user-friendly interface. Furthermore, the payment function of the PrestaShop platform is highly versatile, offering a wide range of payment methods.
With over 1500 templates and a large range of configurable themes, Prestashop's customization features will assist you in completing product categorization, creating an internal search engine tool to assist clients in conveniently navigating your store, and setting up alternative payment ways.
Final Words
The unstopping growth of the B2B eCommerce market provides distributors and wholesalers unique opportunities to develop their business in a variety of channels. Enterprises can reach more customers and increase the likelihood of purchase. If you're thinking about long-term growth for your company, adding a B2B eCommerce solution is a must. If you still want more insight into the B2B digital transformation to have the smoothest B2B digital transformation campaign for your business, check out our detailed guide on the topic right now.