In the bustling world of eCommerce, businesses are perpetually on the hunt for ways to streamline operations, improve customer experience, and increase sales. Headless eCommerce platforms have emerged as a game-changing solution that empowers businesses to stay ahead in the rapidly evolving digital market. In this article, we delve into the top-tier headless eCommerce platform that promises limitless adaptability and growth potential for your business. Additionally, we will elucidate how leveraging these headless eCommerce systems can yield substantial advantages inherent to headless commerce.
What is Headless eCommerce?
Headless eCommerce refers to an eCommerce framework where the front-end or the face of the online store is segregated from back-end functionalities, including data storage, management, and website security.
This headless approach fosters versatility, enabling businesses to integrate multiple channels and touchpoints, as well as design diverse storefront variations. Such a feature is of paramount importance in the current digitally immersive landscape, enabling a seamless shopping experience across various devices.
Separating the front-end and back-end operations proves crucial when rapid integrations or enhanced personalization are the objectives. With headless eCommerce, the task of updating and distributing content to different heads or touchpoints becomes more straightforward and less disruptive to the operational data than in conventional full-stack platforms.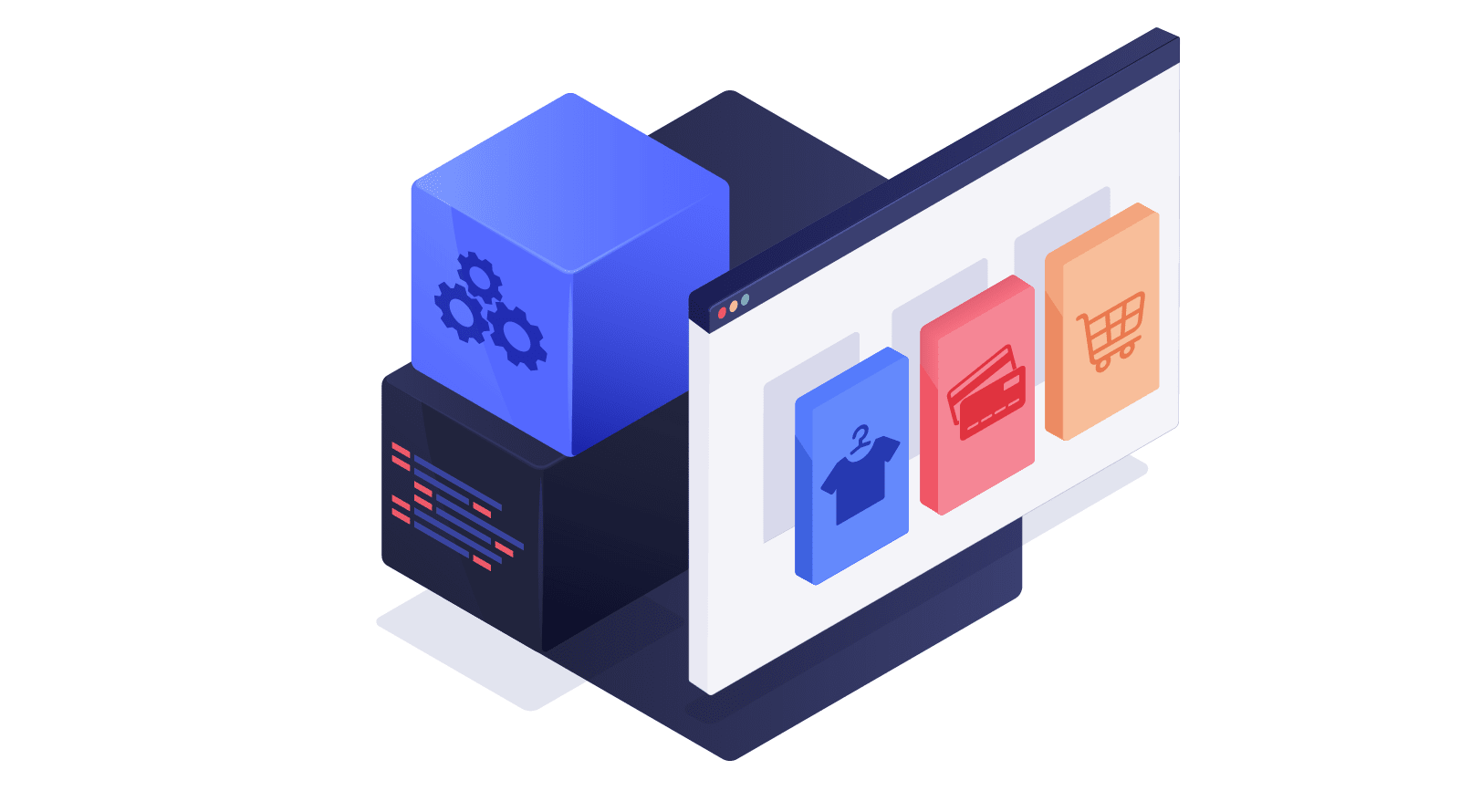 The eCommerce infrastructure in a headless approach facilitates communication between the decoupled front-end heads and back-end via application programming interfaces (APIs).
The headless eCommerce platform is a software solution that separates the front-end from the back-end. This decoupling allows developers to make changes to the front-end without disrupting back-end operations. The platforms provide greater flexibility for businesses to deliver a more personalized and engaging customer experience across various channels, improve site performance, and respond more swiftly to market changes or advancements in technology.
Top Best Headless eCommerce Platform
Navigating through the vast selection of high-quality headless eCommerce platform available can indeed pose a challenge when it comes to pinpointing the optimal choice for your specific needs.
To streamline your decision-making process, we've curated a comparative guide featuring the top 10 solutions. This guide will dissect each platform's features, customer support provisions, and beyond.
Adobe Commerce
Adobe Commerce, previously recognized as Magento, holds a position of prominence as a globally renowned open-source eCommerce platform. The platform equips businesses with an extensive toolset that enables the creation of top-notch, multi-channel commerce experiences, enhanced by potent scalability and personalization features.
Adobe Commerce prioritizes adaptability. The platform demonstrates exceptional agility in supporting various business models, including B2B, D2C (direct-to-consumer), and hybrid (B2B and B2C) strategies. To ensure seamless front-end experiences, Adobe Commerce utilizes an API-based back-end, which facilitates consistency across all customer interactions.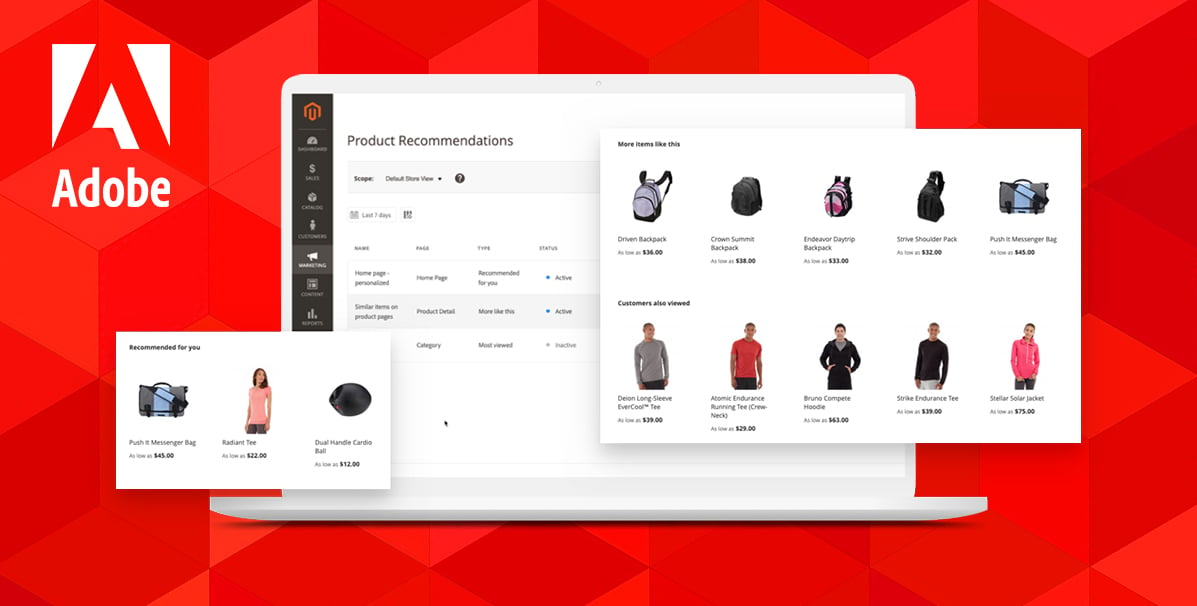 For organizations driven by innovation, Adobe Commerce presents opportunities to develop a decoupled storefront utilizing progressive web application (PWA) technology, alongside numerous third-party integrations encompassing a wide range of free and premium extensions and themes. Additionally, for those yet to transition to headless eCommerce, the platform extends the option for a conventional coupled storefront.
Adobe's unified cloud solution simplifies the task of managing brands across different channels and countries, allowing for the customization of digital touchpoints. Its intuitive interface empowers users to leverage their data effectively with user-friendly dashboards, AI-enabled product suggestions, personalized live search results, and insightful customer attribute analytics.
Customer support:
Adobe Commerce provides comprehensive support to its users. They offer 24/7 support services to ensure that any issues or questions are addressed promptly. This includes technical support for handling platform-related problems and customer service for queries related to usage, billing, and more. You can also access Broad Adobe's Partner network to receive the fastest support.
Pricing:
Adobe Commerce offers pricing plans tailored to the specific needs of businesses. The exact pricing details may vary depending on factors such as business size, requirements, and the chosen plan. It's recommended to visit the official Adobe Commerce website or consult with their sales representatives to obtain accurate and up-to-date pricing information.
Shopify
Shopify is a towering figure in the eCommerce landscape, recognized for its stability, security, and expansive app store.
Originally, Shopify functioned as a traditional eCommerce platform. However, the introduction of its GraphQL API made it compatible with headless commerce via Shopify Plus. This development catapulted it into the contemporary era, ensuring its position as one of the world's most reputable and relevant platforms.
Utilizing headless commerce with Shopify Plus enables you to publish across any channel, providing complete creative control over various touchpoints and devices.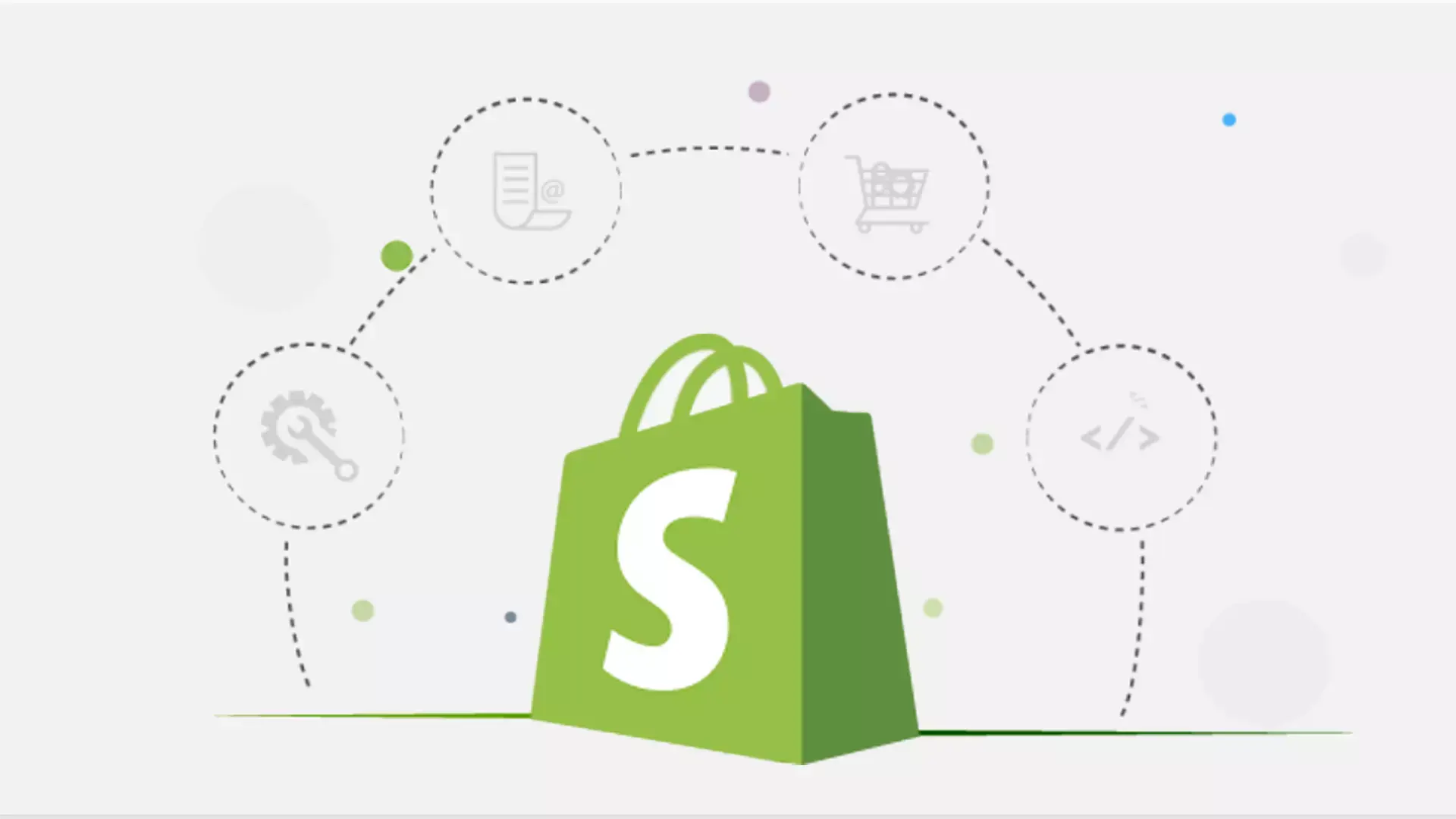 Shopify Plus allows you to integrate all the different systems that drive your business, including your CRM, PIM, CMS, and ERP, to list a few. The platform is compatible with a myriad of applications, including Google Sheets, Slack, Mailchimp, Apple Business Chat, and more. Integration with third-party marketplaces like eBay and Amazon is also possible.
Shopify is also renowned for its stability, featuring an easy-to-navigate dashboard and an intuitive content management system.
Shopify provides a free trial for new users, with regular plans commencing at $29/month. Shopify Plus, their enterprise-level SaaS service, is priced starting at $2,000/month. You can utilize a Shopify fees calculator to estimate the costs associated with using the platform, including transaction fees and credit card rates.
Customer support:
Shopify offers robust customer support. Users have access to 24/7 support via email, live chat, and phone. Additionally, there are extensive online resources, including tutorials and a community forum, where users can find answers to common questions and share their experiences.
Pricing:
Shopify offers flexible pricing plans designed to cater to businesses of all sizes and stages. The pricing structure consists of different tiers, each with its own set of features and capabilities. There are four key pricing plans offered:
Basic Shopify: This plan starts at $29/month 
Shopify: Priced at $79/month
Advanced: Designed for businesses with advanced needs, this plan is priced at $299/month
Shopify Plus: Shopify's enterprise-level solution, Shopify Plus, offers customized pricing tailored to the specific requirements of large-scale businesses, starting at $2000/month.
Commercetools
Commercetools empowers you to broaden your digital commerce capabilities by employing the advanced MACH (microservices, API-first, cloud-native, headless) architecture. This forward-thinking strategy is particularly beneficial for businesses eager to maintain momentum and stay abreast of emerging technologies.
Commercetools is free from vendor lock-in, enabling you to cherry-pick the top-tier merchants that best align with your needs. Owing to its customizable software ecosystem, you can curate the ideal personalized user experience.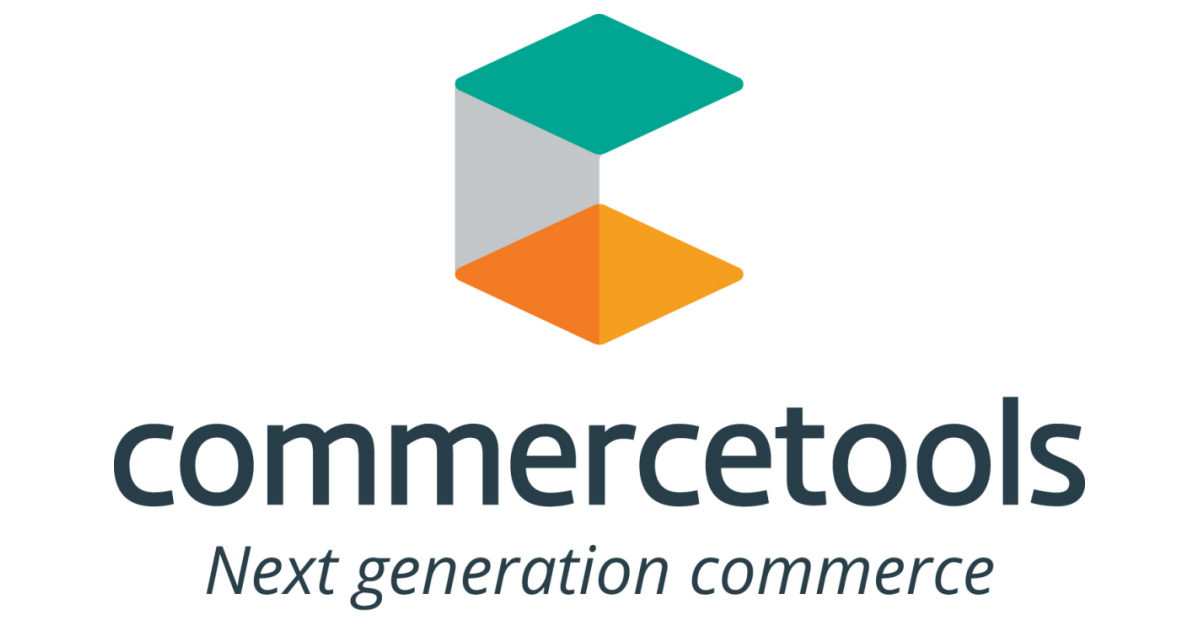 With Commercetools, the emphasis is on maintaining speed and control over your data. The platform incorporates built-in product information management (PIM) software and a user-friendly Merchant Center, allowing you to manage your data efficiently while keeping pace with changes.
Commercetools' APIs are comprehensive and meticulously documented, guaranteeing a speedy time to market and a reduced total cost of ownership. For proficient developers, these APIs also support the data query language GraphQL.
Customer support:
Commercetools provides excellent customer support. If users have problems and issues, they can access 24/7 support via email, live chat, and phone.
Pricing:
Commercetools offers flexible pricing options based on the specific needs and requirements of businesses. Their pricing structure is tailored to accommodate businesses of various sizes and scales. It's recommended to visit the official Commercetools website or contact their sales team for accurate and up-to-date pricing information.
Spryker
Spryker, a German-based headless commerce platform, provides effective solutions for both B2B and B2C companies.
Presenting itself as a platform-as-a-service solution, Spryker uses over 900 API modules, delivering a cloud-enabled service that's become a go-to choice for enterprise-level companies. This platform facilitates the scaling of your business without the worry of technical constraints.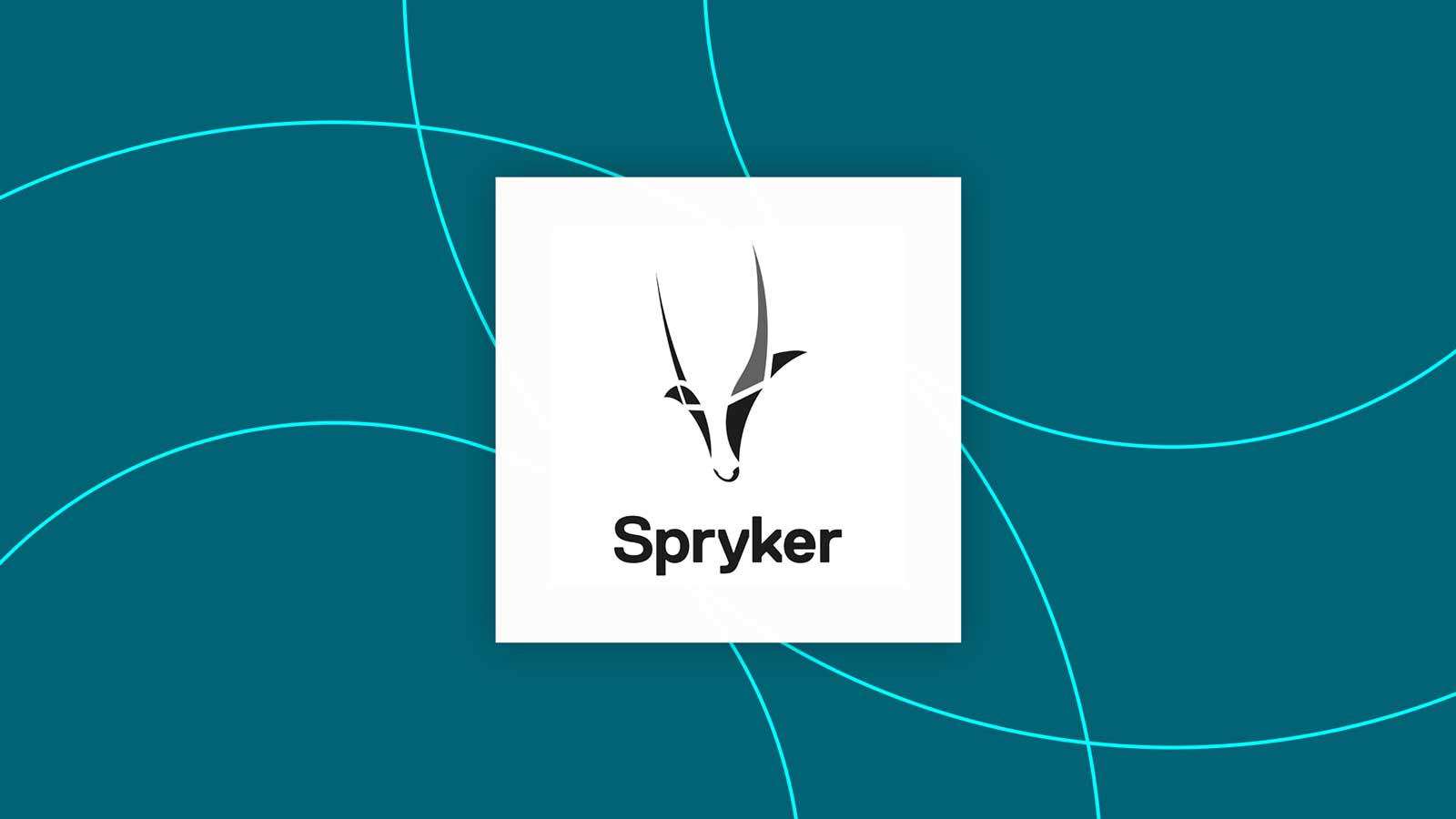 Trusted by major brands such as Toyota, Prym, and Lekkerland, Spryker enables the building of online stores from the ground up, providing expert guidance throughout the entire process.
Spryker's headless commerce experience operates via its GLUE API, offering the ability to integrate smart devices and substantial legacy platforms. Additionally, you can utilize IoT touchpoints for eCommerce recurring purchases, a feature that simplifies customer retention and boosts both customer loyalty and your average order value.
While Spryker does not publicly disclose pricing information, they offer a demo through their website for potential users to explore its features and capabilities.
Customer support:
Spryker extends its commitment to customer satisfaction to its robust customer support system, designed to provide timely, effective assistance and ensure the smooth operation of your eCommerce activities. Users can access 24/7 support via email, live chat, and phone.
Pricing:
The exact pricing details can vary depending on several factors such as the specific needs of your business, the scale of operations, and the desired level of customization and support. Spryker offers tailored pricing options that align with the requirements of different businesses. To obtain accurate and detailed pricing information for Spryker, it is recommended to reach out to their sales team directly.
Elastic Path
Elastic Path Commerce Cloud is an open-source software suite with a focus on eCommerce. Its primary commerce features emphasize APIs and microservices, enabling you to exclusively operate with solutions that match your specific requirements.
Elastic Path provides adaptable cloud deployment choices, which empowers your teams to innovate new experiences without jeopardizing existing data and content.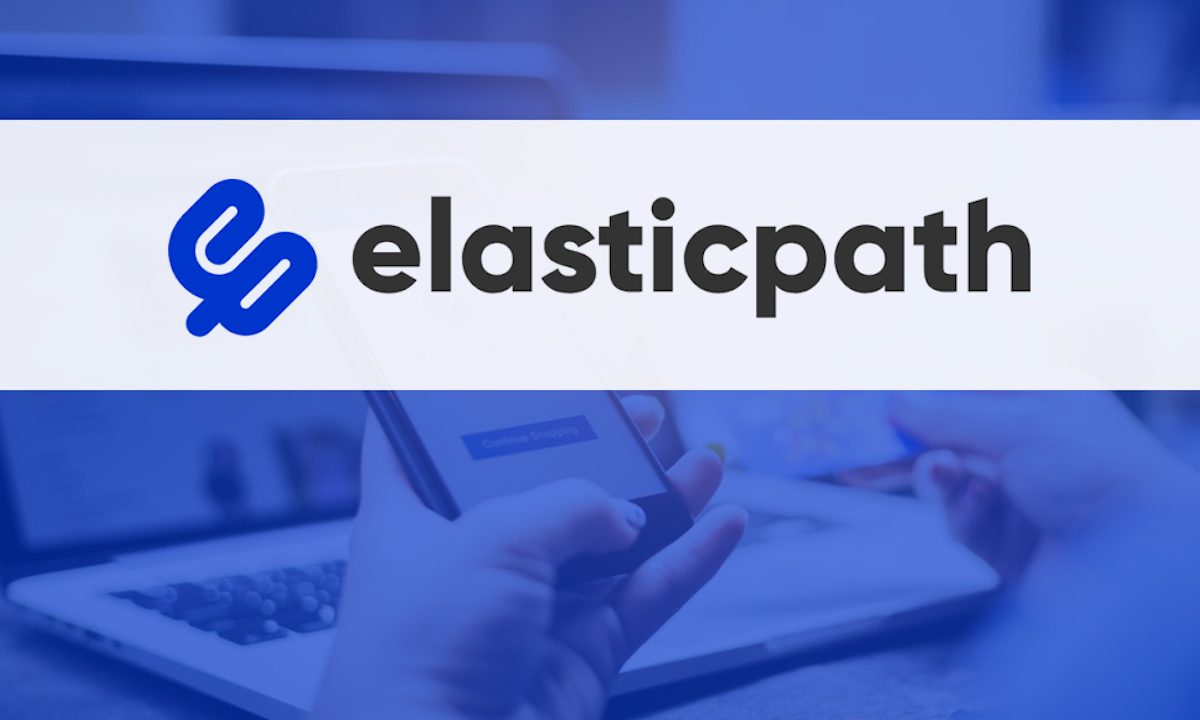 The Catalog Composer functionality aids in the quick creation and management of multiple collections, allowing the optimization of catalogs across diverse business models, locations, touchpoints, and brands. Additionally, Elastic Path includes a commerce product information management (PIM) system for adaptable data configurations and strategies.
With Elastic Path, you can enhance omnichannel ordering and guarantee consistency with centralized order details and inventories. You can also avoid task duplication or workflow disruptions by restricting access and designating user roles, thereby strengthening your customer and account management.
Customer support:
For robust eCommerce support, Elastic Path offers an enterprise-grade support system through a ticketing mechanism. Support can also be requested by phone or email, or by accessing customer resources through the dedicated support page.
Pricing:
Elastic Path offers flexible pricing options tailored to the specific needs and requirements of businesses, packaged in the plans. Their pricing plans are designed to accommodate businesses of varying sizes and scales. It is advisable to visit the official Elastic Path website or contact their sales team for accurate and up-to-date pricing information.
Snipcart
Snipcart is a dynamic eCommerce solution that empowers businesses to seamlessly incorporate shopping cart capabilities into their current websites. It comes equipped with a range of features, including a merchant and customer dashboard, various payment gateways, comprehensive inventory management, and beyond.
Users are facilitated to upload product information, establish catalogs, and generate promotional codes. Moreover, Snipcart supports shipping arrangements, the creation of accounts, and dedicated customer dashboards.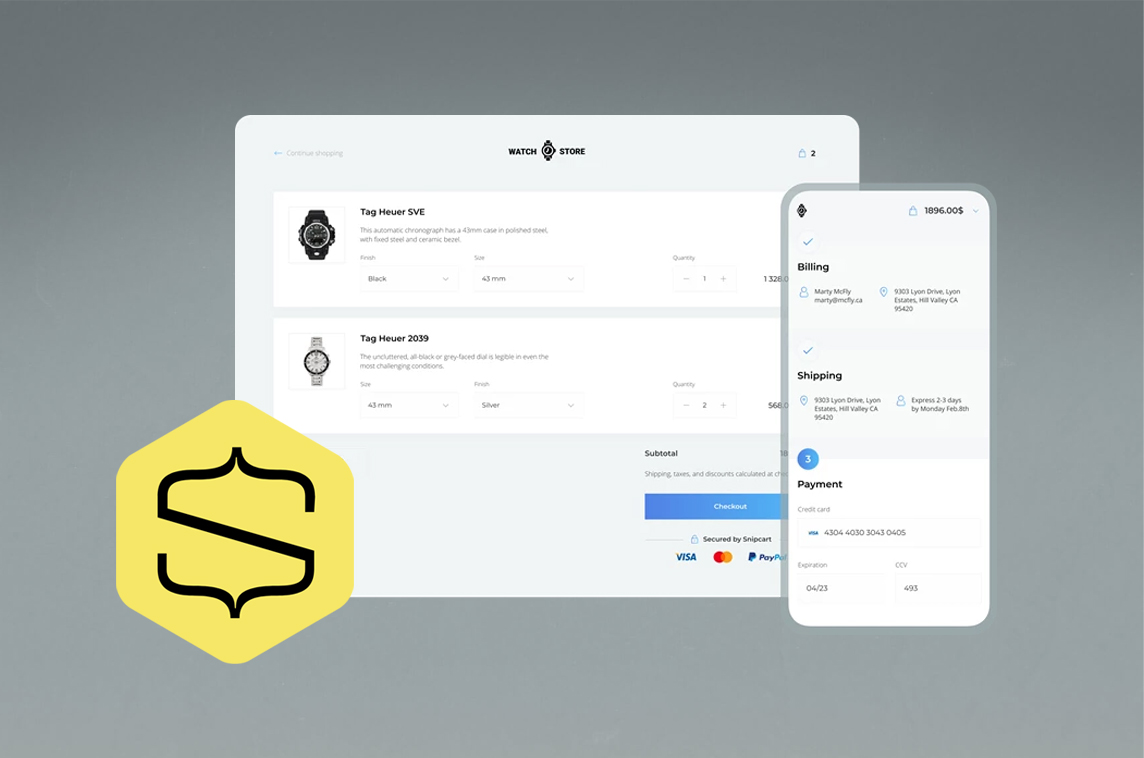 Above all, Snipcart shines in its ease of integration, providing a streamlined process that takes mere minutes for developers to accomplish a fundamental setup, saving them precious hours. You only need to add a few lines of JavaScript to your site, and you're ready to start selling. It works well with any website, irrespective of the technology stack.
Additionally, Snipcart offers a robust, fully-documented API that allows developers to connect to third-party systems, custom databases, and shipping providers. It simplifies creating complex eCommerce setups.
Customer support:
Snipcart offers strong customer support through multiple channels including email and a comprehensive knowledge base. Its active community forum also enables users to exchange insights and resolve queries.
Pricing:
Snipcart offers straightforward and transparent pricing options for businesses seeking to add shopping cart features to their existing websites. With Snipcart, there are no hidden fees or complicated pricing structures. To obtain detailed pricing information and explore the available subscription plans, it is recommended to visit the official Snipcart website.
Contentful
Contentful serves as an essential tool for enterprises that aim to manage their content effectively in one hub and propel agile eCommerce experiences for expansion. It is a content platform that excels in customizing scalable eCommerce experiences.
Much like a headless content management system, Contentful provides headless integration capabilities, enabling enterprises to modify their software stacks with third-party software and API services.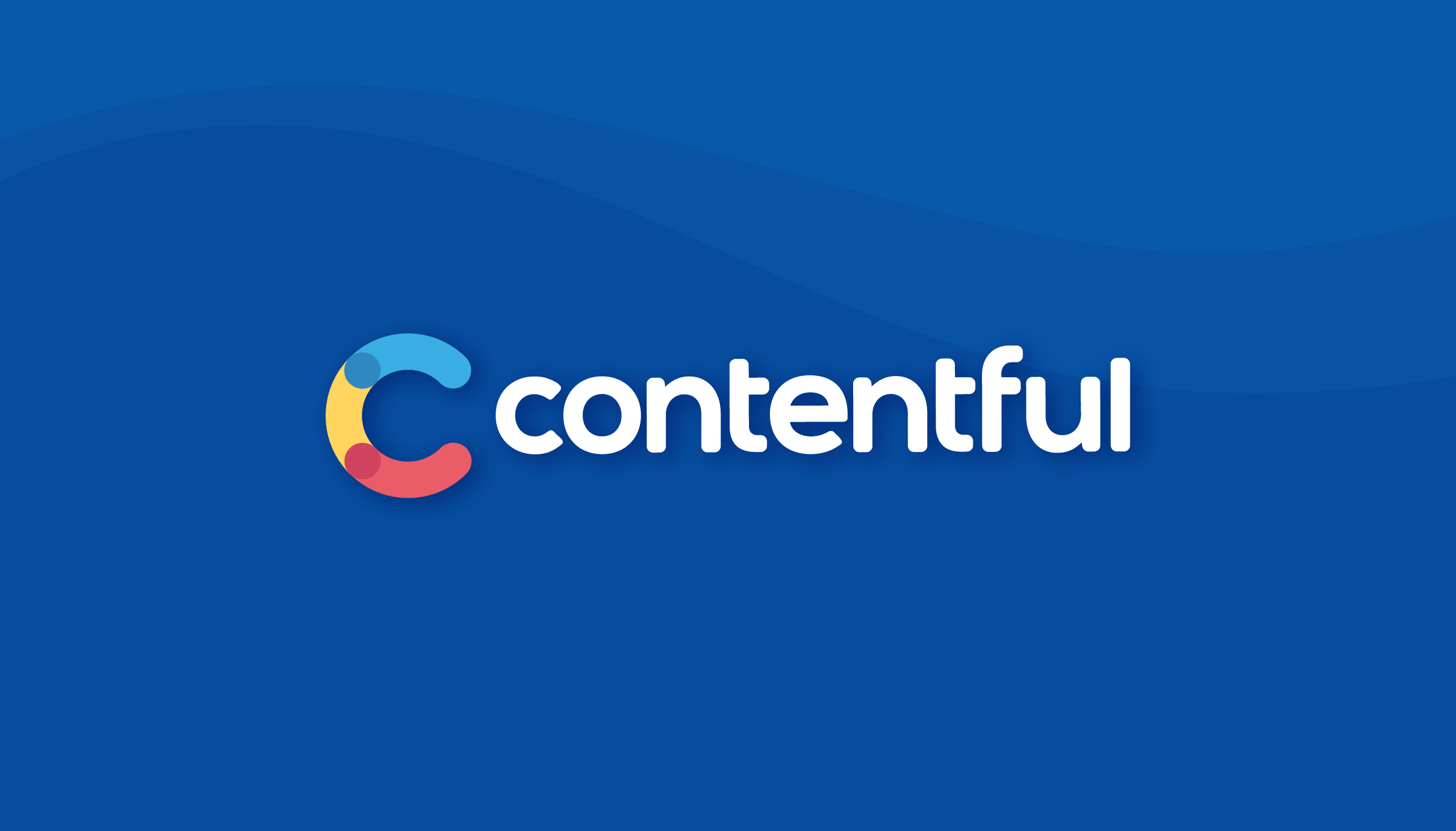 Echoing the functionality of Commercetools, Contentful operates on a microservices architecture, allowing teams to organize content through entirely decoupled APIs. Users can tailor the interface to save time and eliminate redundant workflows, with options to select from a variety of content types such as rich text, collections, and JSON snippets.
The platform is optimized for mobile use and incorporates a user-friendly web application with secure previews and robust content safeguards maintained by the cloud. If your enterprise is aiming for global expansion, Contentful also facilitates publishing in multiple languages and scheduling launches in specific time zones.
Customer support:
In terms of customer support, Contentful has a virtual ticketing system manned by support engineers during business hours. Developer documentation and user guides are also readily accessible on their website.
Pricing:
Contentful offers flexible pricing options to cater to the diverse needs of businesses. Their pricing structure is designed to accommodate businesses of different sizes and scales. There are three basic plans of pricing: Free, Basic ($300/month), and Premium with a custom cost. It is recommended to visit the official Contentful website or contact their sales team for accurate and up-to-date pricing information.
Swell
Swell, based in the US, is one of the best headless commerce platforms that excel in crafting exceptional customer experiences and fostering innovative business models. It is primarily designed to offer a simple-to-use headless commerce solution accessible to anyone, with compatibility for both B2C and B2B business structures.
With an API-first approach to back-end administration, Swell utilizes cutting-edge development tools to future-proof businesses. It's a platform versatile enough for use by small to mid-sized businesses, and equally advantageous for large-scale enterprise organizations.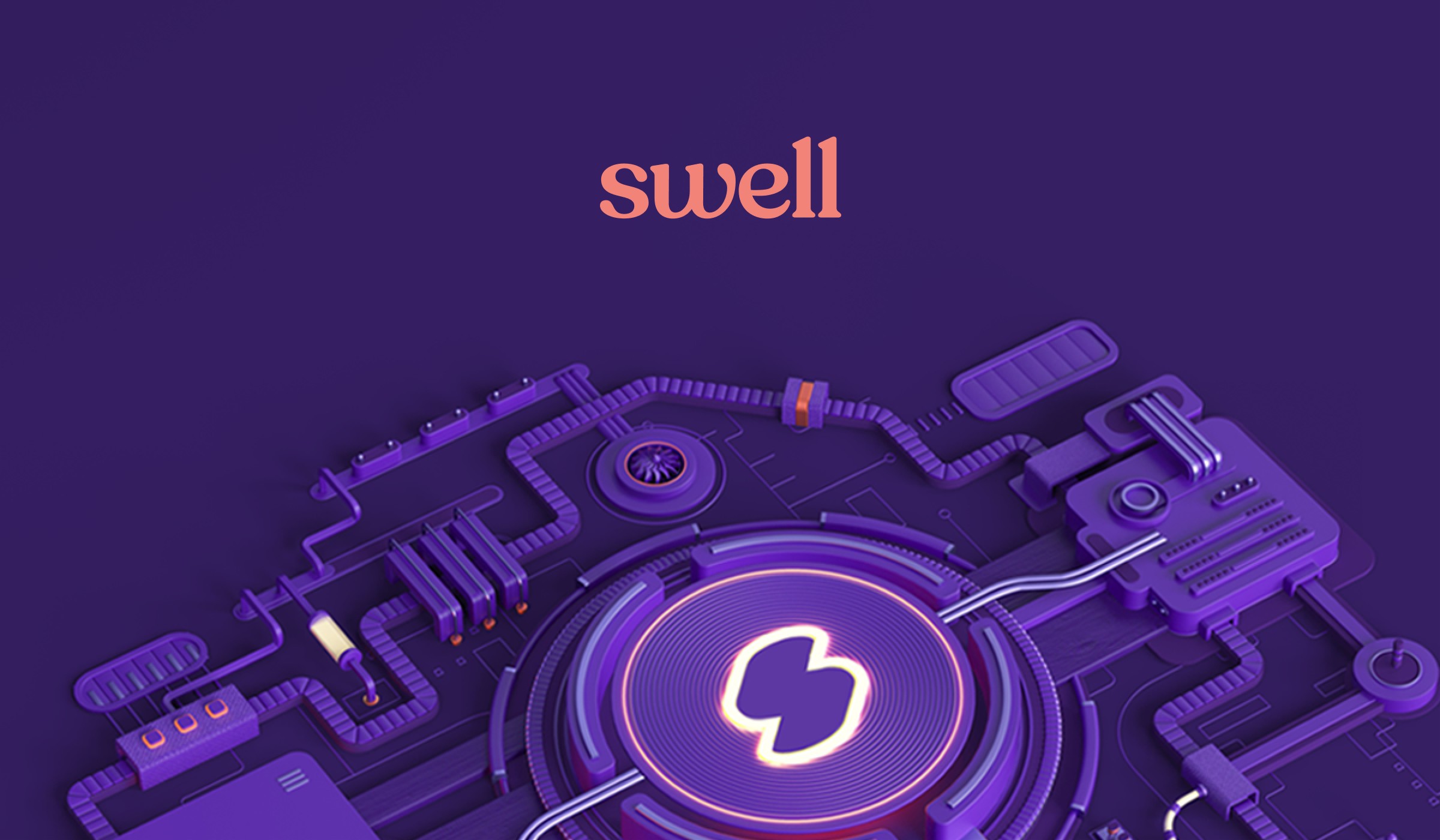 One of Swell's standout features is its user-friendly design, enabling users to manage all operations from a centralized, intuitive dashboard. This interface is easy enough for novice users to navigate, while also offering customizable elements that more advanced users can exploit.
Product management on Swell is a breeze, with users able to handle product options, such as size and color variations, with a single click. There is no need for plugins or coding for product updates, providing a more efficient experience. Using the APIs offered by Swell, users can construct custom checkout flows, enabling them to curate the exact shopping experience they desire for their customers.
Swell supports a host of integrations with services such as Stripe, PayPal, Braintree, Zapier, Slack, Mailchimp, Algolia, and ShipStation.
Customer support:
Swell is committed to providing excellent customer support to its users. This service includes access to a comprehensive online knowledge base with a host of resources, tutorials, and guides to help users navigate the platform. For more direct assistance, users can contact Swell's support team through a dedicated email service or an online contact form on the website.
Pricing:
Swell provides businesses with flexible pricing plans that cater to a wide range of sizes and stages. Their pricing structure includes different tiers, each offering unique features and capabilities. Here are the key pricing plans offered by Swell:
Starter: The first plan starts at $19/month.
Basic: Priced at $89/month, this plan offers additional features to support growing businesses.
Standard: Designed for businesses with more advanced needs, this plan is priced at $299/month.
Unlimited: Pricing for the Unlimited plan starts at $2000/month. This plan is for companies with big scale.
Enterprise: Swell's enterprise-level solution offers customized pricing tailored to the specific requirements of large-scale businesses.
OroCommerce
OroCommerce is a robust solution, designed specifically for B2B organizations in the midmarket and enterprise-level range, looking to enhance their business model. This open-source eCommerce platform offers impressive flexibility.
With OroCommerce, you can integrate your eCommerce platform with other systems and various payment options to stay ahead in the contemporary market. It allows integrations with popular services like PayPal, Zendesk, and Mailchimp, ensuring your business remains equipped for future developments.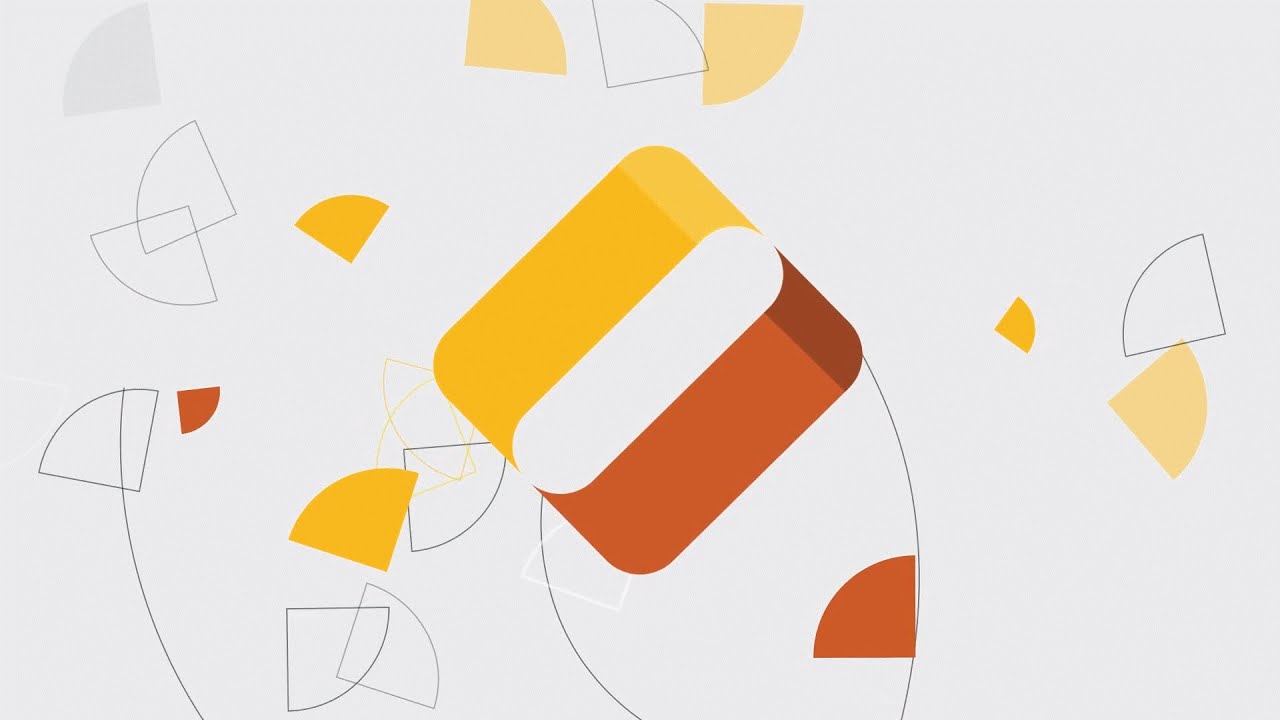 The platform's segmentation and custom report tools help you exploit your data's potential to the fullest and fine-tune your strategies for scaling. With B2B-specific eCommerce features, such as unique price lists and buyer-specific catalogs, you can provide personalized shopping experiences.
OroCommerce, built by the creators of Magento (now Adobe Commerce), offers an intuitive inventory management system that can be adapted to suit any industry or business approach. The platform supports both headless and traditional eCommerce.
Customer support:
OroCommerce is reachable via email or through online ticket submission. They also offer contact phone numbers for their offices located in the United States, United Kingdom, Germany, and France.
Pricing:
OroCommerce follows a custom pricing approach, and the specific cost can be obtained by contacting their sales team. While exact pricing details may vary based on factors such as business requirements, implementation scope, and support needs, it is possible to provide a reference point. Generally, OroCommerce pricing starts from approximately $45,000/year.
SpreeCommerce
SpreeCommerce, an acclaimed open-source headless eCommerce platform, specializes in catering to B2B commerce needs. Its headless approach provides unparalleled flexibility and customization options, making it an ideal choice for global brands operating in multiple languages and currencies. With SpreeCommerce, businesses can create dynamic storefronts tailored to their specific requirements.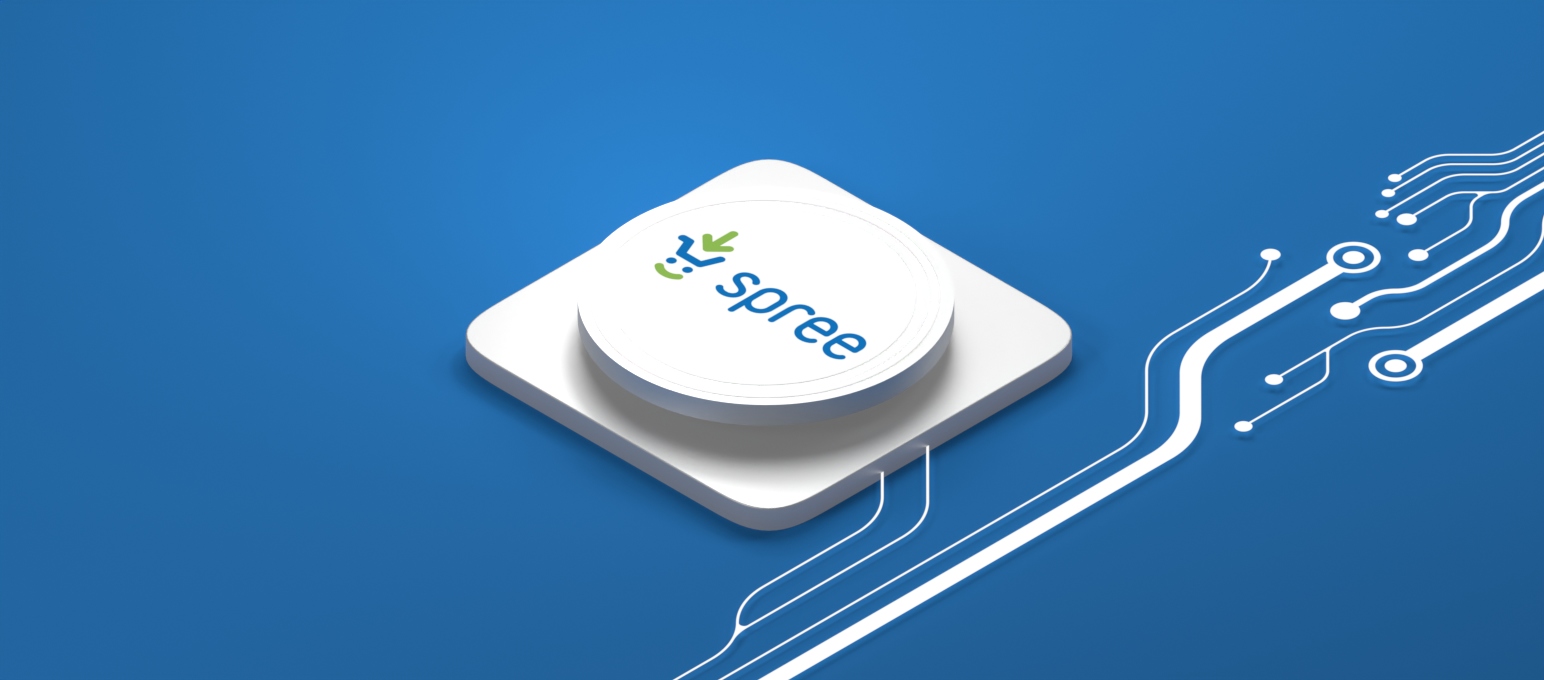 However, it's important to note that leveraging the full potential of SpreeCommerce as an open-source platform requires a solid understanding of coding and technical skills. Users need to have the expertise to build and customize the platform according to their unique business needs.
To address this, SpreeCommerce also offers an alternative called Spree as a Service, which combines the functionality of the open-source platform with the advantages of a Software-as-a-Service (SaaS) model. This option allows businesses to leverage the benefits of SpreeCommerce without the hassle of extensive development tasks, making it an attractive solution for those who prefer a more streamlined approach.
Customer support:
SpreeCommerce provides reliable customer support to assist businesses in their eCommerce journey. Users can access support through various channels, including email, and online ticketing systems. The dedicated support team is available to address any technical issues or inquiries.
Pricing:
SpreeCommerce provides two options for businesses: Spree Open-source and Spree as a Service.
Spree Open-source: Spree offers its source code freely available on GitHub, allowing businesses to download and utilize it at no cost.
Spree as a Service: For businesses seeking a hosted and managed solution, Spree offers a service known as Spree as a Service. The pricing for this option is available upon request.
Criteria for Evaluating Headless eCommerce Platform
When evaluating a headless eCommerce platform, it's crucial to consider specific criteria to ensure you choose the most suitable solution for your business. Here are key factors to assess:
Pricing, Flexibility, and Customization Options
Personalization plays a crucial role in a decoupled commerce system. It allows you to customize both the front and back-ends of your platform independently. However, it's essential to understand the extent of personalization capabilities offered by the system. A headless platform that offers extensive flexibility empowers businesses to tailor their online stores to meet their unique needs and deliver a personalized shopping experience to their customers.
With a flexible platform, businesses have the freedom to customize both the front-end and back-end of their eCommerce site. This means they can design and modify the user interface, layout, and overall look and feel of their online store according to their brand identity and customer preferences. Customization options may include the ability to choose from various templates, implement custom design elements, and easily manage content.
By carefully evaluating the integration capabilities and personalization options of a headless commerce software, you can ensure that it seamlessly integrates with your existing tools or provides the necessary integrations for future tools. This enables you to create a cohesive and personalized commerce experience for your customers while maximizing the efficiency of your operations.
Additionally, pricing plays a crucial role in selecting the right headless eCommerce platform for your business. As businesses aim to optimize their budgets and maximize return on investment, understanding the pricing structure and associated costs is essential. You need to consider any additional costs beyond the base pricing. Some platforms may charge transaction fees, hosting fees, or fees for specific integrations or add-ons. Understand these additional costs to accurately assess the overall pricing structure and determine the total cost of ownership.
Performance and Scalability
A high-performing platform ensures a seamless and fast shopping experience for customers, while scalability ensures that the platform can handle increasing traffic and growing business needs. It minimizes page load times, reduces latency, and delivers content quickly to users. This is crucial for providing a smooth and satisfying user experience, as slow-loading pages can lead to frustration and increased bounce rates. It is important to select a platform that is optimized for performance to ensure optimal customer engagement and conversions.
Moreover, as your business expands and attracts more customers, the platform should be able to accommodate the increased load without sacrificing performance. This includes supporting a larger customer base, higher order volumes, and increased product catalogs. A scalable platform allows you to scale your operations seamlessly and ensures that your eCommerce site remains responsive and stable even during peak periods.
To assess the performance and scalability of a headless eCommerce platform, consider factors such as the underlying infrastructure, server capabilities, caching mechanisms, and content delivery networks (CDNs). Look for platforms that offer robust infrastructure and have a proven track record of handling high traffic volumes. It's also essential to consider the platform's ability to optimize images, cache content, and distribute content through CDNs to improve performance and reduce server load.
Integration Capabilities
When assessing integration capabilities, it's important to consider the platform's compatibility with third-party systems and services that are essential for your business. This includes payment gateways, shipping providers, inventory management systems, customer relationship management (CRM), product information management (PIM) systems, marketing automation platforms, and more. The ability to integrate with these systems ensures a streamlined workflow, eliminates manual data entry, and provides a cohesive and efficient eCommerce experience.
Look for platforms that offer a wide range of pre-built integrations, as this can significantly simplify the integration process and save development time. Additionally, consider the availability of APIs (Application Programming Interfaces) and webhooks, as they provide the flexibility to build custom integrations or connect with bespoke systems tailored to your specific business needs.
Developer-friendly Features and Tools
A developer-friendly platform provides thorough and well-organized documentation. This includes detailed API documentation, integration guides, SDKs, code samples, and tutorials. Clear and comprehensive documentation accelerates the development process and facilitates the integration of third-party tools and services.
You should look for a platform that fosters a strong developer community. This allows developers to collaborate, share knowledge, and seek assistance when facing challenges. Active forums, discussion boards, and online communities provide valuable resources and promote continuous learning.
User Interface and Experience
When searching for top headless commerce platforms, it's important to prioritize a clutter-free user interface that is intuitive and easy to navigate. Your eCommerce system serves as the backbone of your entire operation, so it's crucial to find a platform that doesn't cause unnecessary frustration or confusion when managing the back-end.
A clean and organized back-end user interface allows you to efficiently handle your business operations without the added headache of complex navigation or overwhelming clutter. By having a user-friendly interface, you can easily manage your products, inventory, orders, and other essential aspects of your eCommerce store, saving you time and effort.
Equally important is the front-facing user interface that your shoppers will interact with. While you might invest time in learning and understanding the system, your customers expect a seamless and effortless shopping experience. The front-end user interface should be visually appealing, intuitive, and optimized for easy navigation. This ensures that your customers can find products, browse categories, and complete their purchases without any unnecessary complications or frustrations.
In Conclusion,
Forward-thinking businesses are embracing headless commerce as a means to elevate digital shopping experiences for their customers. By adopting a headless approach, companies can effectively scale their operations and readily adapt to emerging technologies. To embark on the journey of fully embracing headless commerce, the first crucial step is to select the best headless eCommerce platform that offers robust headless capabilities. This transition doesn't have to be a daunting task, and our Magento headless commerce development service is designed to assist you in evaluating and developing the most suitable solutions.