Digital commerce is quickly developing across a wide range of channels, devices, sectors, and markets. When we think about eCommerce, though, we frequently think of B2C transactions. This refers to companies that sell to the general public or customers. B2B eCommerce, on the other hand, is concerned with business-to-business transactions and must consider the needs and desires of business consumers.
You've come to the correct spot if you've ever wondered what the B2B eCommerce definition is, how it benefits businesses, and its common types and successful examples. Let's dive in!
What Is B2B eCommerce?
So what is B2B in eCommerce? Business-to-business (B2B) eCommerce describes online business-to-business transactions in which a supplier or manufacturer sells goods to another company, typically a retailer. This B2B eCommerce meaning is accepted by many organizations and institutions over the globe. B2B enterprises, like any other type of business, come in a variety of forms, sizes, and levels of sophistication. They can cover a wide range of company types and industries, from accountancy, legal, and digital services to physical commodities including machinery, equipment, and consumer goods.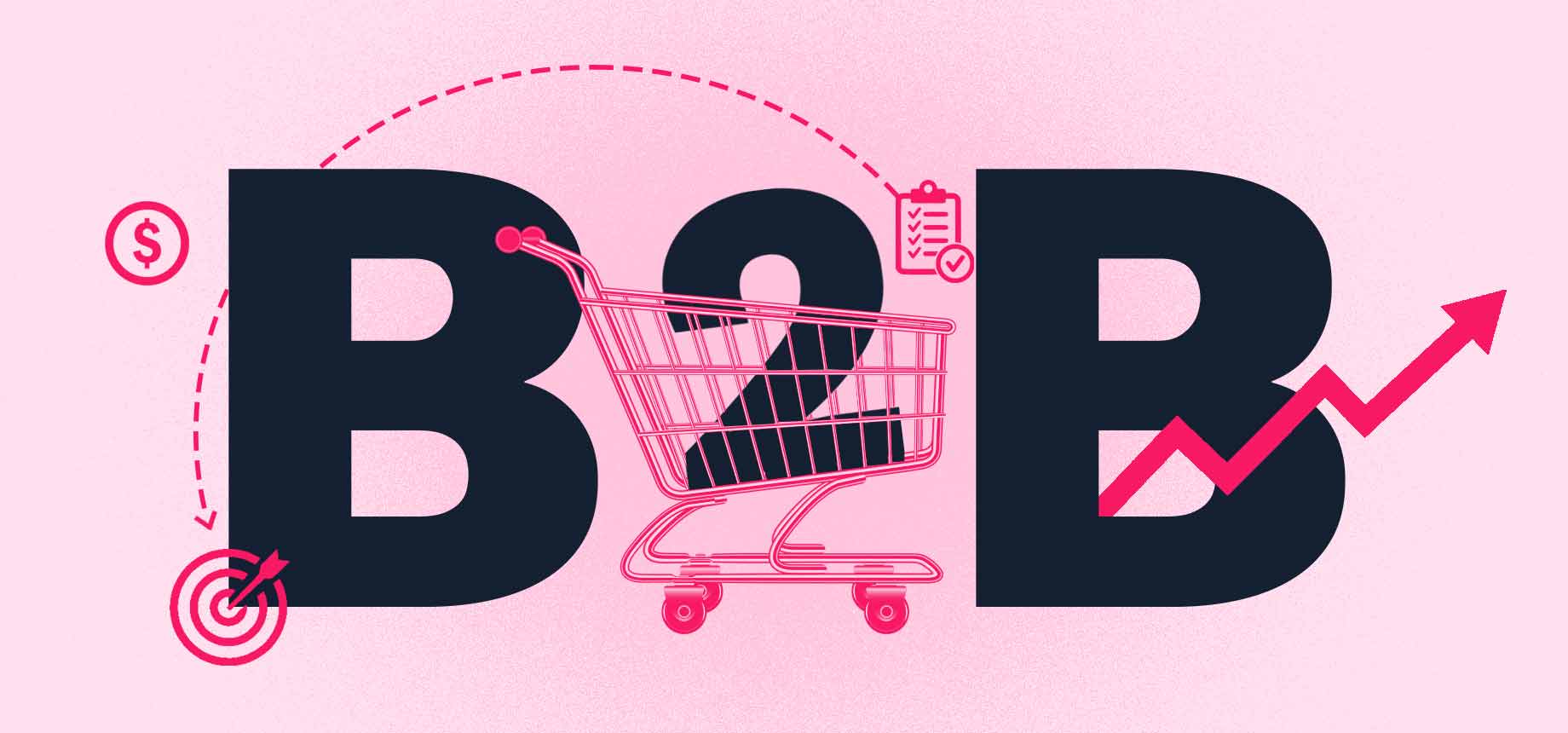 While many of us purchase online as consumers, we are unaware that the worldwide B2B digital commerce sector is worth six times as much as the B2C market. As local and international corporate shoppers flock to the internet in search of speed, convenience, and simple purchase experiences, these figures are expected to rise. This will drive demand for B2B eCommerce systems by encouraging typically offline B2B vendors to put up an eCommerce site.
What Are B2B eCommerce Benefits?
B2B eCommerce offers more than just allowing businesses to get online and sell their goods to a wider audience. It helps open doors to new markets, boost employee productivity, and encourage existing consumers to buy more. B2B companies who have eCommerce skills beat their competitors in terms of efficiency, demand more from their suppliers, and use actual data to make business choices that keep them competitive. Let's take a look at some of the key benefits of B2B eCommerce for businesses below.
B2B eCommerce Helps Businesses Boost Sales
According to Zendesk, 67% of shoppers prefer using self-service tools rather than talking to a sales representative. Because your B2B eCommerce website can provide clients with the correct information and make it simple for them to fulfill their orders, it will rapidly become your greatest salesperson. You can allow consumers to self-serve, order, and reorder based on their negotiated terms, past quotations, or tailored rates. In that way, your revenue and average order values will significantly rise.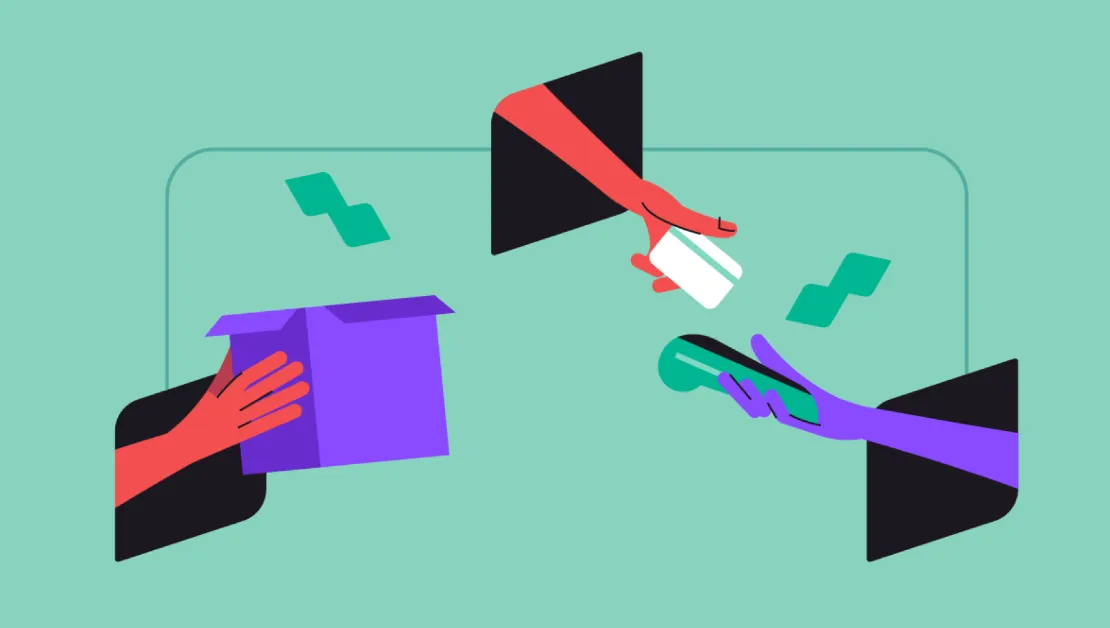 Moreover, B2B eCommerce will also enable you to quickly implement an automated up-selling and cross-selling recommendation program. This can encourage customers to buy related products or similar items with more features and benefits. As a result, you will not only acquire new customers but also increase your customer retention rate.
Reduce Costs with B2B eCommerce
It may seem difficult to increase income while lowering costs, but B2B eCommerce may help you with that. Most elements of your business, including order input and customer support, can now be done online thanks to state-of-the-art technology. By automating and simplifying these numerous procedures, your firm may save money while improving the efficiency of its operations.
Reach More Customers
Customers are already looking for the greatest deals online, comparing goods, and spending money with companies that fulfill their needs. Utilize the power of search engines to go where your consumers are investigating products. A responsive, SEO-friendly site that can be accessed from any device will rank higher on Google and raise company recognition.
By putting your web catalogs online, you may reach out to additional clients while also centralizing data. Even your physical teams, for example, will value a well-organized website. They'll have a single source of truth since catalog data, orders, pricing, and history will be conveniently available – whether they're in the office or working from home.
Increase Productivity
Productivity is one of the possible benefits of B2B eCommerce. It enables firms to concentrate on developing connections with consumers rather than simply receiving orders. A self-service portal may accept orders 24/7, and provide consumers with tailored pricing, order progress, and other information. The potential for mistakes and misunderstandings is reduced with automated order procedures. This frees up your team to focus on tasks that a computer can't: advising, consulting, and assisting leads and clients.
Develop Digital Agility
B2B companies must be able to rapidly expand into new markets and scale their eCommerce operations to meet rising demand. Brands can easily form long-term connections or develop their own following thanks to many cutting-edge technologies.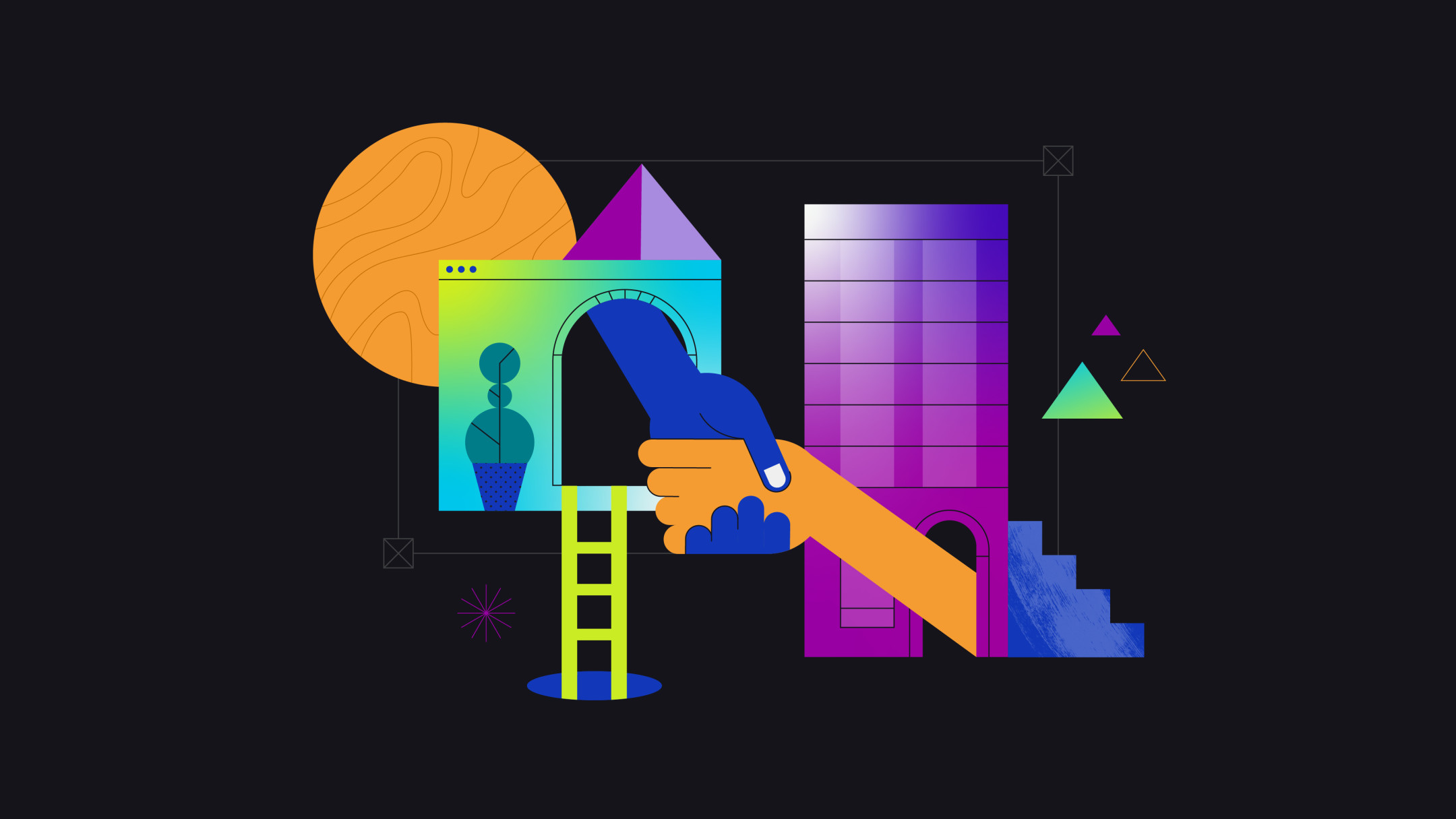 Another advantage of B2B eCommerce is that it helps B2B retailers to expand their client base outside their immediate location. eCommerce businesses, unlike their brick-and-mortar counterparts, may create and operate online stores in local languages and accept local currencies and payment methods, even if this means operating under separate tax laws and regulatory regulations.
Deliver Omnichannel Customer Experience
A B2B eCommerce experience overcomes the limitations of physical stores in terms of selling. Customers don't have to go to a showroom just to leave empty-handed because they can't locate what they're looking for. Customer journeys are rarely linear these days since they cross devices and platforms. Customers can, for example, start on your Facebook page from their mobile devices and then go to your desktop site. So with an eCommerce website, brands are able to deliver platform-specific messaging and conversion-driving experiences.
Get Access to Accurate Analytics
With rising customer demands, fast thinking is critical, and companies cannot afford to make mistakes. Customers will turn elsewhere if you make poor judgments regarding orders, fulfillment, or even stock counts. Back-office employees can receive accurate stock counts and utilize that information to provide better customer services with the appropriate data at their fingertips.
Data connection with other business tools (ERP, PIM, Procurement, CRM, and so on) gives you a complete picture of your whole company process. This gives you a better understanding of business processes like inventory bottlenecks and helps you to make key business choices fast to improve your operations.
Key Features of B2B eCommerce
Custom Pricing and Negotiation
Custom pricing and negotiation are important features in eCommerce B2B that allow businesses to personalize pricing structures and negotiate deals based on specific agreements or customer requirements. Here are some explanations of custom pricing and negotiation in B2B eCommerce:
Personalized Pricing: B2B eCommerce platforms offer the ability to set personalized pricing for different customers or customer segments. This means that businesses can establish individual pricing structures based on factors such as order volume, contract terms, loyalty, or other negotiated agreements. Personalized pricing ensures that each customer receives pricing that is tailored to their specific needs and relationship with the business.
Volume Discounts: eCommerce for B2B enables businesses to offer volume-based discounts to encourage larger purchases. For example, a supplier might provide a lower unit price for a product if the customer orders a larger quantity. This volume discount feature incentivizes customers to buy in bulk, leading to increased sales volumes and stronger customer relationships.
Contract-based Pricing: B2B eCommerce platforms support contract-based pricing models. This allows businesses to negotiate and establish pricing agreements with specific customers. Contract-based pricing ensures consistency and transparency in pricing for the duration of the contract, providing stability for both the buyer and the seller.
Robust Catalog Management
The B2B eCommerce companies have one common feature they all have a big product catalog. Therefore, robust catalog management is a key feature of B2B eCommerce platforms. It involves the efficient organization, customization, and maintenance of digital catalogs that showcase products or services offered by a business.
With robust catalog management, businesses can easily create, update, and organize their product listings, ensuring accurate and up-to-date information for buyers. It allows for the categorization of products, adding detailed descriptions, specifications, and images, making it easier for buyers to search and find the desired items. Additionally, robust catalog management enables businesses to customize catalogs based on customer preferences, showing relevant products and personalized pricing.
Advanced Order Management
Efficient order management is crucial in B2B transactions, considering the complexity and volume of orders involved. With advanced order management capabilities, businesses can easily manage incoming orders, track their status, and ensure timely fulfillment. This includes features such as order tracking, inventory management, and automated notifications to keep both buyers and sellers informed about order progress. This results in improved operational efficiency and faster order delivery.
Integration with Other Third-party Extensions
Integration with other third-party extensions is a valuable feature of B2B eCommerce platforms. It enables businesses to seamlessly connect and integrate their online store with various external tools, services, and software. This integration allows for extended functionality and customization to meet specific business needs.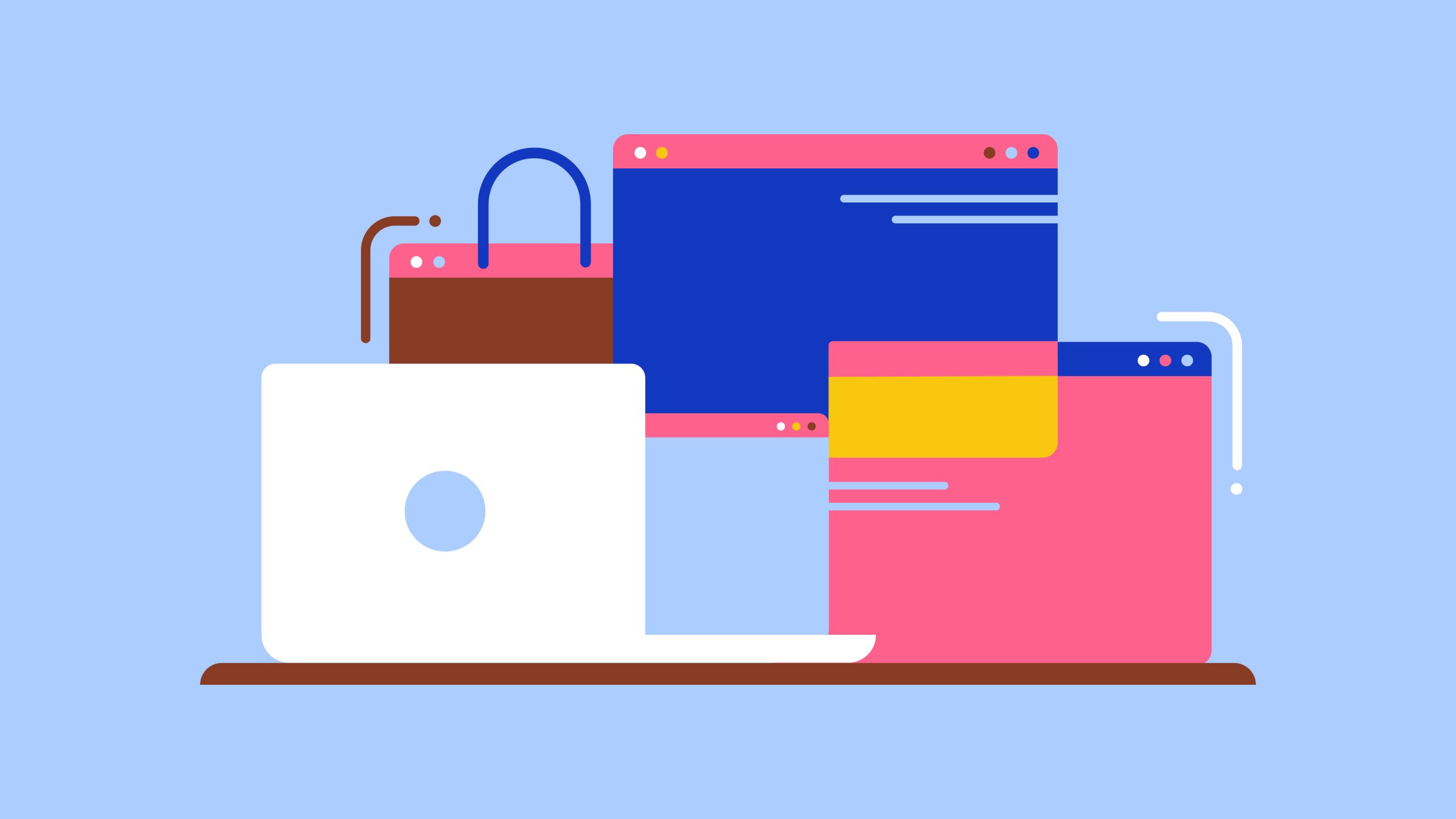 For example, integrating with payment gateways enables secure and convenient online transactions, while integration with shipping providers facilitates automated shipping and tracking. By integrating with customer relationship management (CRM) systems, businesses can enhance customer management and streamline communication. Furthermore, integration with accounting software simplifies financial processes, such as invoicing and reconciliation.
Personalized Account Management
B2B eCommerce platforms prioritize personalized account management to cater to the unique needs of businesses. Through account dashboards, businesses can access order history, track shipments, manage payments, and request support.
It also facilitates personalized communication and support, ensuring that customers receive relevant information and assistance. Personalized account management helps businesses strengthen customer relationships, enhance satisfaction, and drive repeat purchases.
3 Common Types of B2B eCommerce
Buyer-oriented
Buyer-oriented marketplaces are where there are more buyers than sellers. Buyers have their own internet markets in this situation. They allow suppliers and manufacturers to display their wares and take bids from various vendors.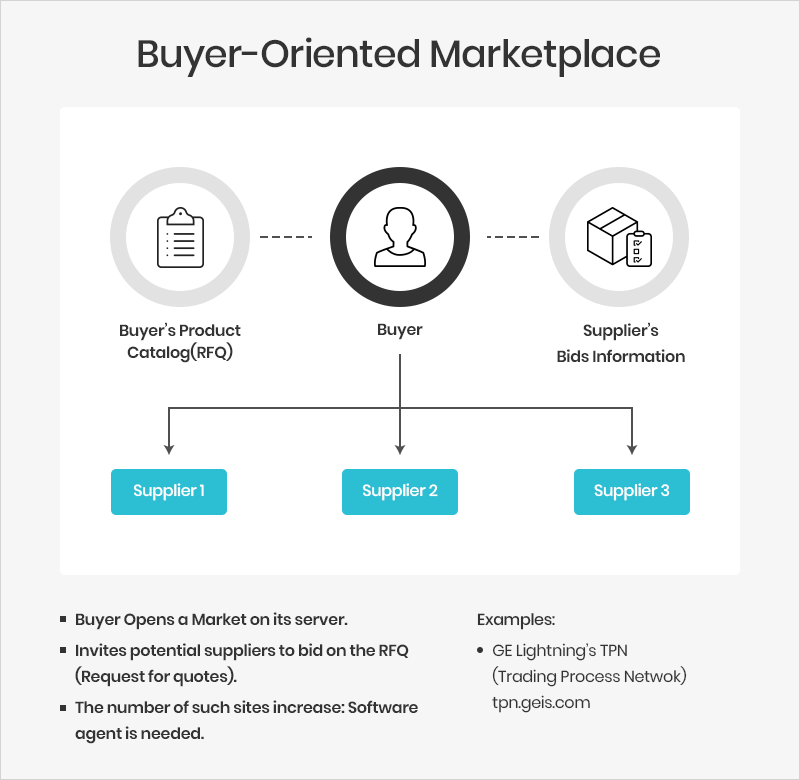 If you're a wholesale supplier, these B2B marketplaces are a cost-effective approach to marketing your items to buyers and merchants.
Supplier-oriented
This is a frequent approach for B2B sellers with a large number of buyers and few suppliers. To meet demand and sell at scale, businesses frequently join supplier directories or create an online sales portal. This strategy allows suppliers to manage price and the customer experience, which aids in the development of long-term partnerships with B2B buyers.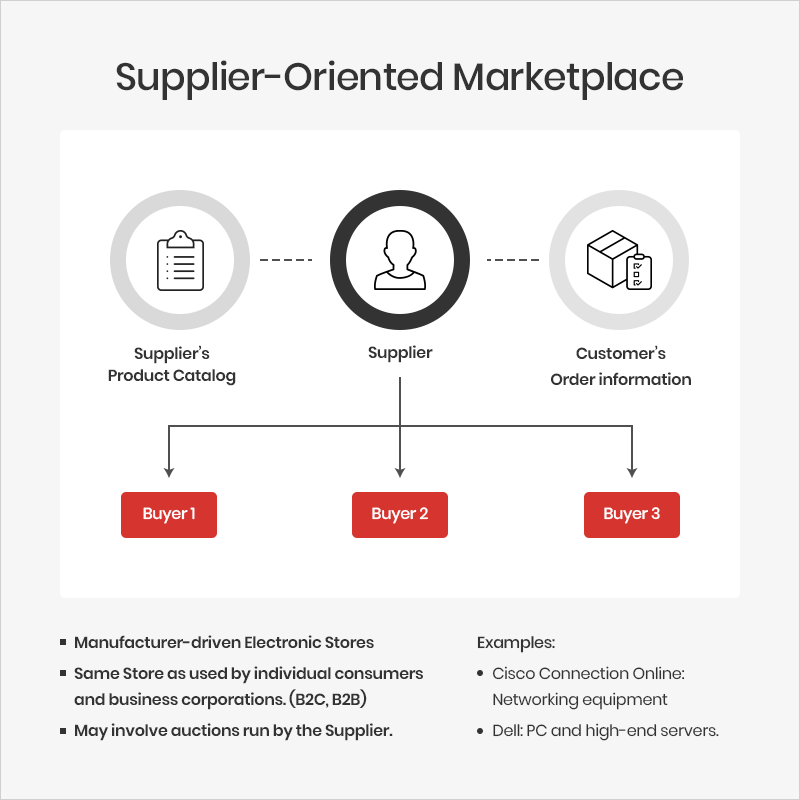 For a clearer explanation, this B2B model is highly popular among both consumers and businesses. It involves the use of a shared marketplace provided by suppliers, which is utilized by individual customers as well as business users. Suppliers create e-stores within the marketplace to promote their products and drive sales.
Intermediary-oriented
A third-party middleman connects buyers and sellers in the intermediary-oriented economy. The product catalogs and information are controlled by the middleman, which means you must adhere to strict restrictions. It also has control over the buyer's orders, contact details, and relationships.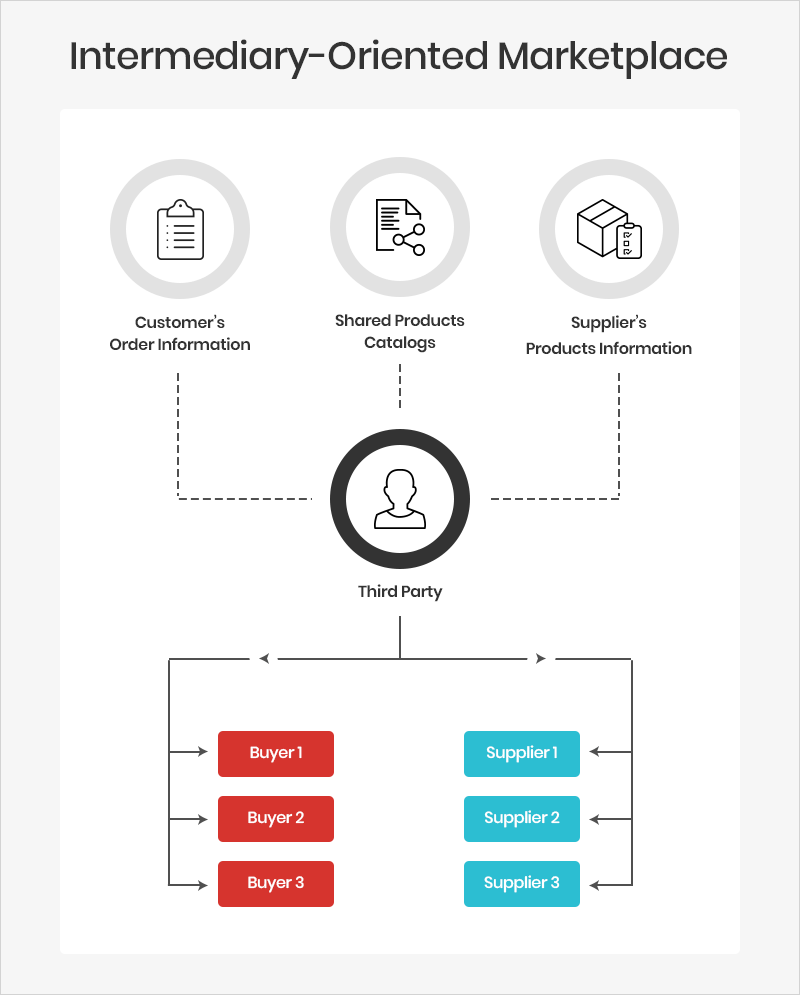 B2B eCommerce sites like Amazon Business, Alibaba, AliExpress, Rakuten, or TradeKey are examples of intermediary-oriented markets, often known as horizontal marketplaces.
7 Best B2B eCommerce Examples from Leading Businesses
HP
HP is a company that makes computers, workstations, and printers for both companies and individuals. They realized they needed to work on a B2B eCommerce business strategy that was future-ready but yet had a local feel when they chose to grow their Asia-Pacific division (and create five online stores).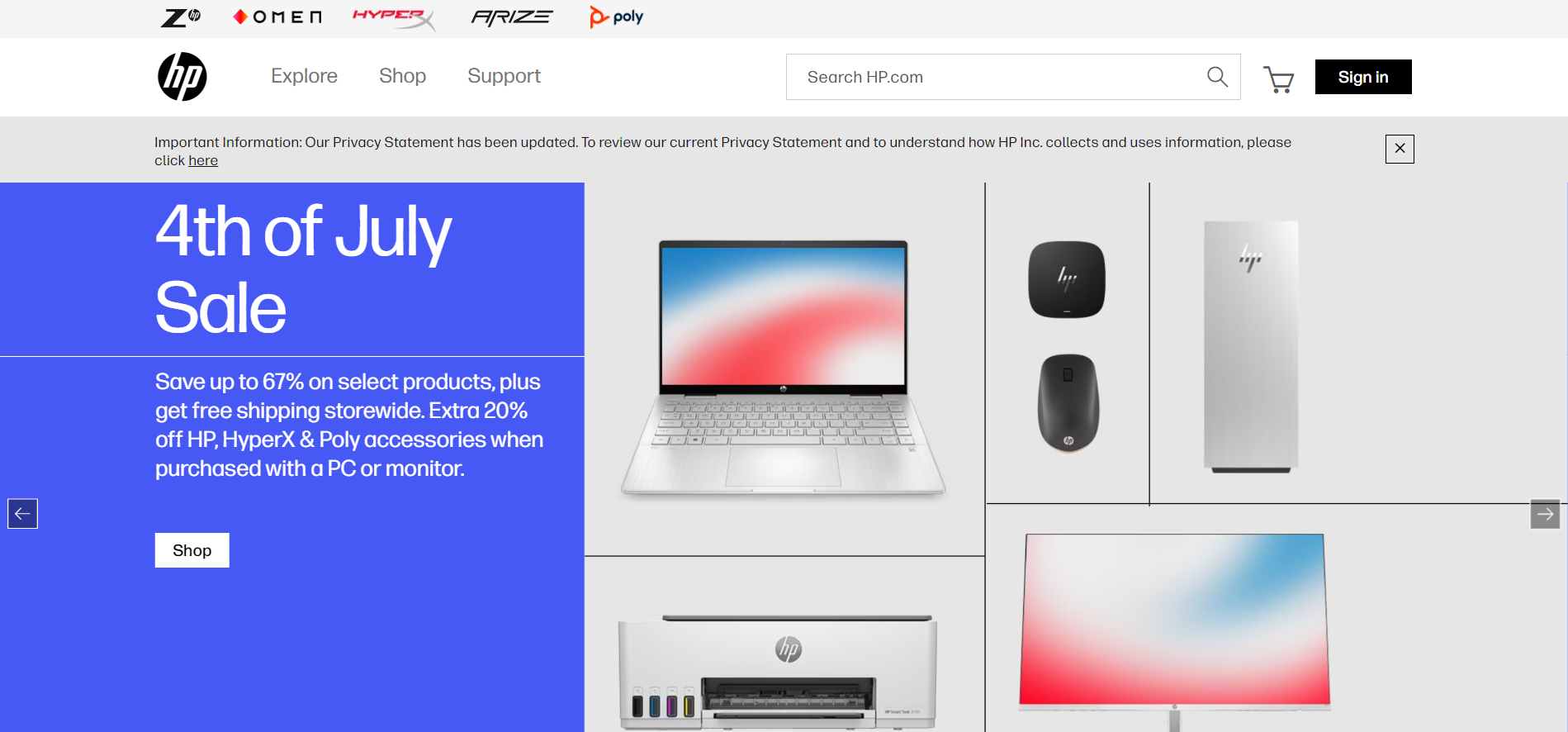 HP needed a platform that could handle many stores all around the world, so it turned to Magento Commerce. Magento was an easy choice when it came to growing its B2B eCommerce website since it offers the finest in site navigation, design templates, and on-site security.
BuySwings
One of the most successful examples of B2B eCommerce for your reference is BuySwings. They carry a wide variety of swing set accessories, swing seats, chains, hardware, plastic accessories, and much more.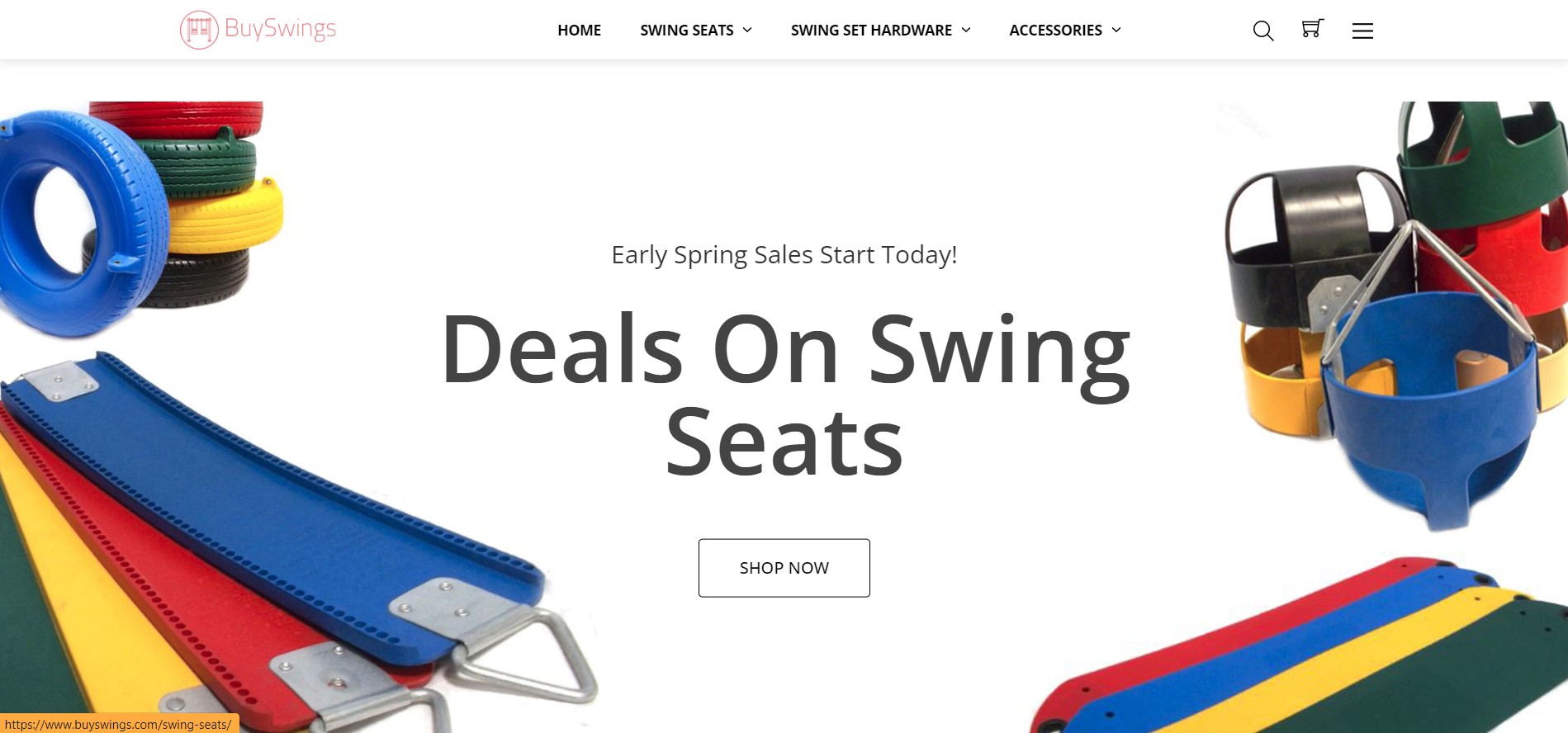 Their streamlined checkout procedure allows for a variety of B2B checkout features that aren't often seen on B2C websites.
They outline the planned shipment date and manner, which sets clear shipping expectations. In addition to PayPal and credit cards, they accept purchase orders. Finally, if necessary, consumers can write specific instructions in an open spot.
Rubie's Costumes
Rubie's is the world's largest maker of licensed costumes, and they completely control their field. Rubie's produces more than half of all character costumes, from Star Wars to superheroes, and distributes them to costume shops all over the world.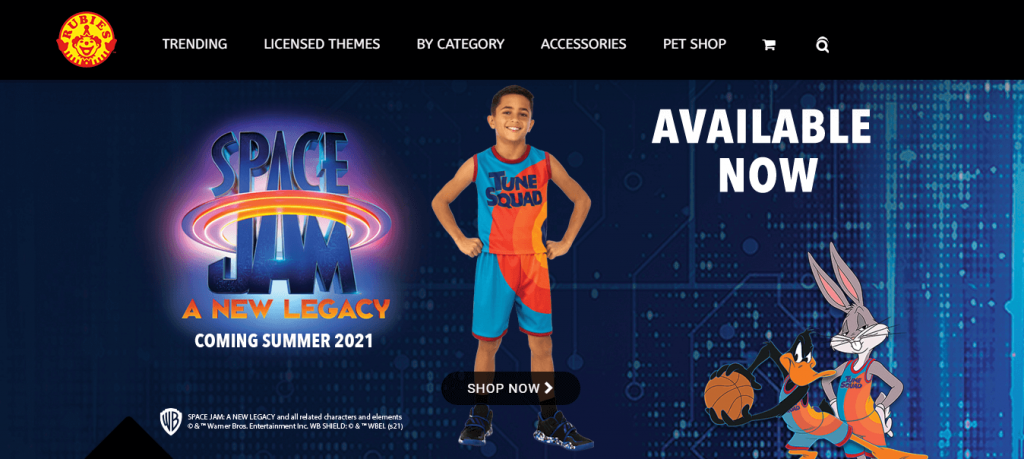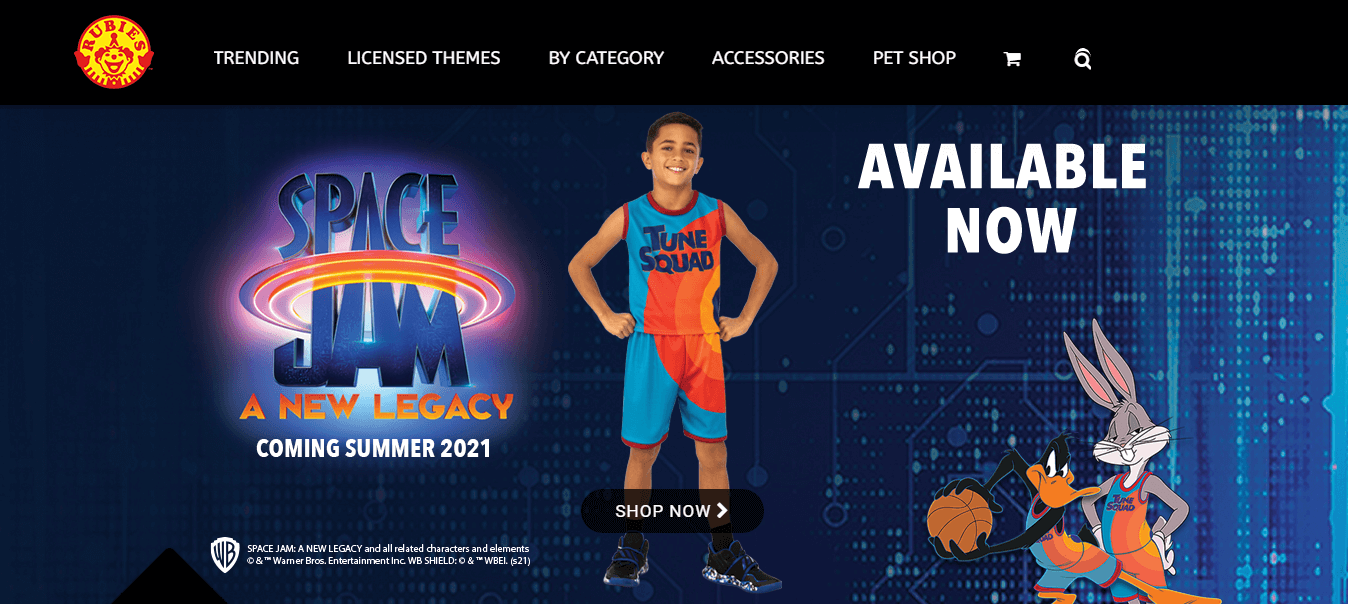 While Rubie's does offer costumes directly to customers online, its primary concentration is on B2B sales. They were able to reach additional businesses, party stores, and re-sellers by upgrading their eCommerce operation.
By allowing people to place purchases online, they have been able to quadruple their online orders year over year. As a consequence, the purchase process has been sped up, and the user experience has improved.
Chocomize
With B2B eCommerce merchants, on-page SEO could be the key to high ranking and revenue. Chocomize, a manufacturer of personalized chocolates and other business gifts, offers a minimum order of 250 to 600 units, with considerable discounts available for orders of 10,000 or more.
With such large purchase quantities at risk, you may think online Goliaths like Godiva, Lindt, and Etsy would dominate Google's top search results. But it is not the case. Chocomize's homepage is not just the first result on Google for the phrases custom chocolate bars and custom corporate chocolate but also appears on the first results page with the search term personalized chocolate bars.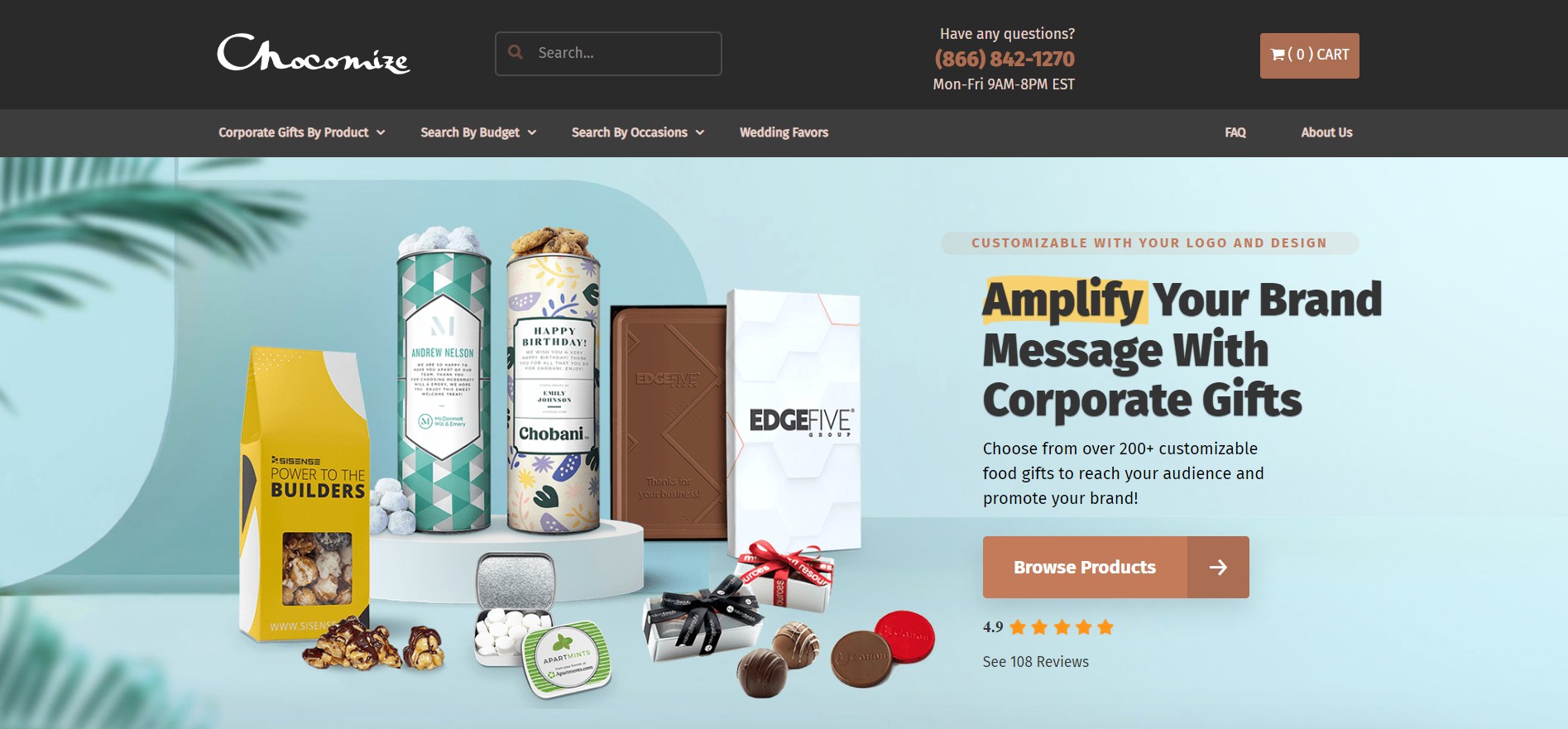 The key to these spectacular results is to get their high-priority pages' meta tags in order. Meta tags should be written to appeal to both the search engine and the user. Google's algorithms take user activity into account extensively, so if you can persuade people to click on your item, it will climb in the rankings.
Steelcase
When it comes to their existing eCommerce platform, firms occasionally find a snag. Perhaps the backend is clumsy, functionality is restricted, the website is slow, or scalability is tough.
Steelcase, a B2B office furniture manufacturer, came into a couple of these difficulties with their previous platform and felt it was time to upgrade. They required something contemporary and adaptable.
Steelcase serves clients of various sizes and works with a large network of dealers, so its eCommerce site needed to highlight its extensive build-to-order product line and ordering choices. With a switch to the Magento platform, the company was able to provide over 25 quadrillion SKUs on 1,000s of new B2B websites. Such impressive numbers!
Selco
Selco Builders Warehouse is a British company that supplies construction materials to builders and tradesmen.
They used the Magento platform to interact with entrepreneurs and businesses online as a B2B sales firm that prioritizes digital expansion and innovative advertising. However, they realized that contractors are busy people, and they wanted to remove the hassles of browsing through a large catalog of goods and tools.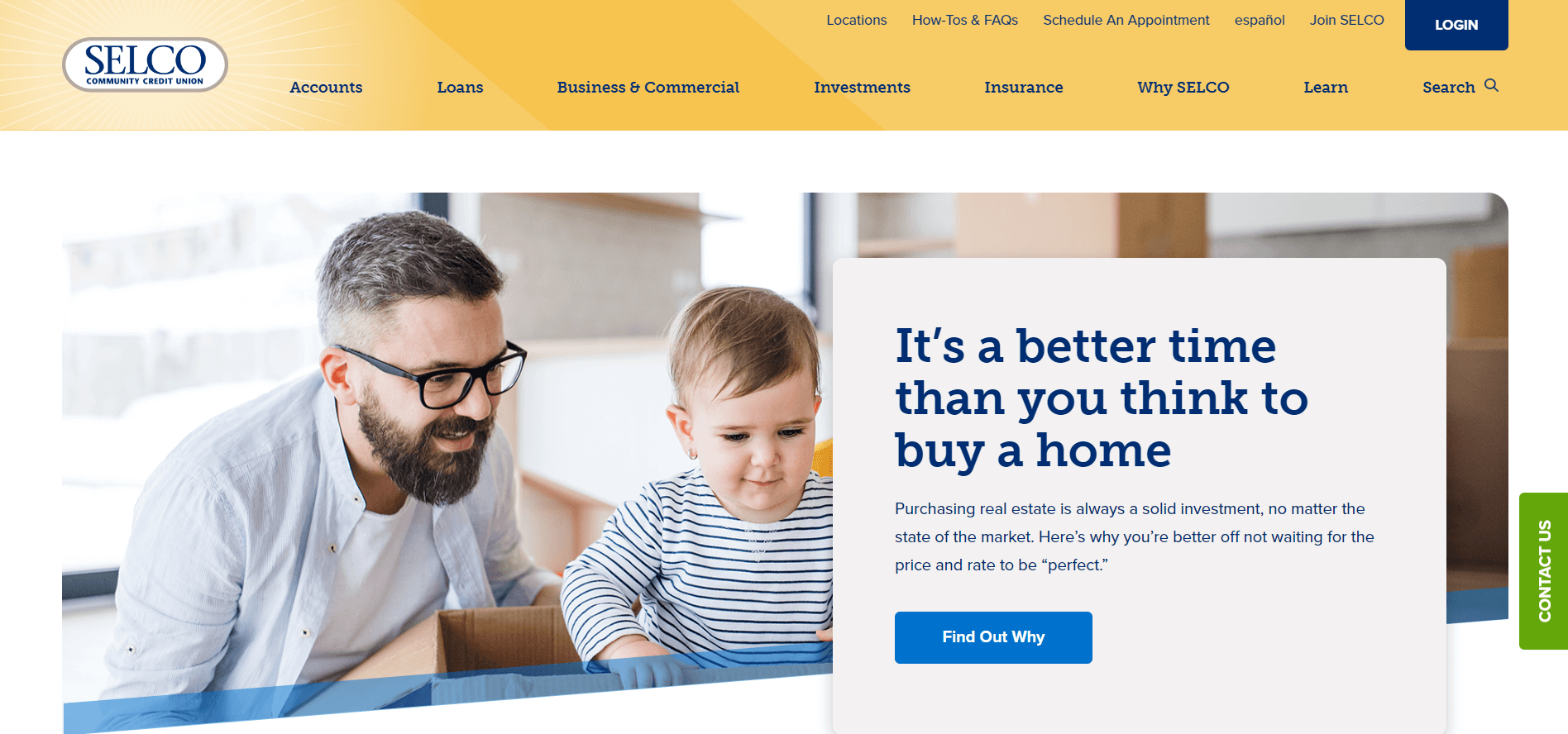 They built the Project Tool App to assist their audience to discover what they need faster. No matter where they are, this software also helps tradespeople manage projects, find items online, and communicate with their team.
Watsco
Beginning as a tool and supply manufacturer in 1947, Watsco has grown to become the US's biggest distributor of HVAC and refrigeration equipment and supplies.
With Watsco, getting an air conditioner installed is as simple as dialing a number or clicking a button. They order the components, install them, and provide you with everything you need to feel at ease. Watsco also assists HVAC contractors in doing their duties more effectively by linking them with the materials they require and creating revenue-generating partnerships.
According to Paul McCluskey, Director of eCommerce at Watsco, their aim was to identify a platform with a wide community of resources to draw from, that could handle enterprise-level order quantities, was supported by a leadership team with a good industry reputation and a passion for pushing innovation, and that could be cost-effectively integrated. Magento met all of these requirements.
Their B2B eCommerce approach has resulted in year-over-year growth of 50%, expansion to 500 locations, and revenue of over $900 million.
Build your B2B eCommerce website with Magenest
To this point, you may see that B2B eCommerce is an excellent approach to attracting new clients and boosting revenue. And a suitable B2B eCommerce platform can help you achieve your goals, whether it is creating an online store, enhancing inventory management, or optimizing your accounting process.
You can take the Magento platform into consideration when it comes to building your B2B eCommerce website. Besides basic eCommerce functionalities, Magento has its own B2B features that are tailored to serve B2B merchants' specific needs such as quotation, company accounts, purchasing, etc. Now all you need is a trustworthy and seasoned eCommerce website builder partner to handle the development tasks for you.
With over 7 years of experience in B2B Commerce Services and being a top-tier Business Solution Partner of Magento, Magenest always works hard to create stable and optimized eCommerce systems that fuel B2B businesses all over the world. Besides quickly providing market-ready solutions thanks to a variety of in-house Magento 2 extensions, we also conduct B2B eCommerce Development Services based on notable eCommerce platforms such as Magento or Shopify! Contact us now to receive the most advanced solution consultancy!