As Shopify continues to grow in popularity, more and more business owners are looking for the best way to take their businesses to the next level. In this blog post, we will be comparing Shopify vs Shopify Plus – the newest version of Shopify that offers exclusive features for larger businesses. We'll be discussing what makes each platform unique, as well as outlining the benefits of each one. By the end of this post, you should have a good idea of which platform is right for your business!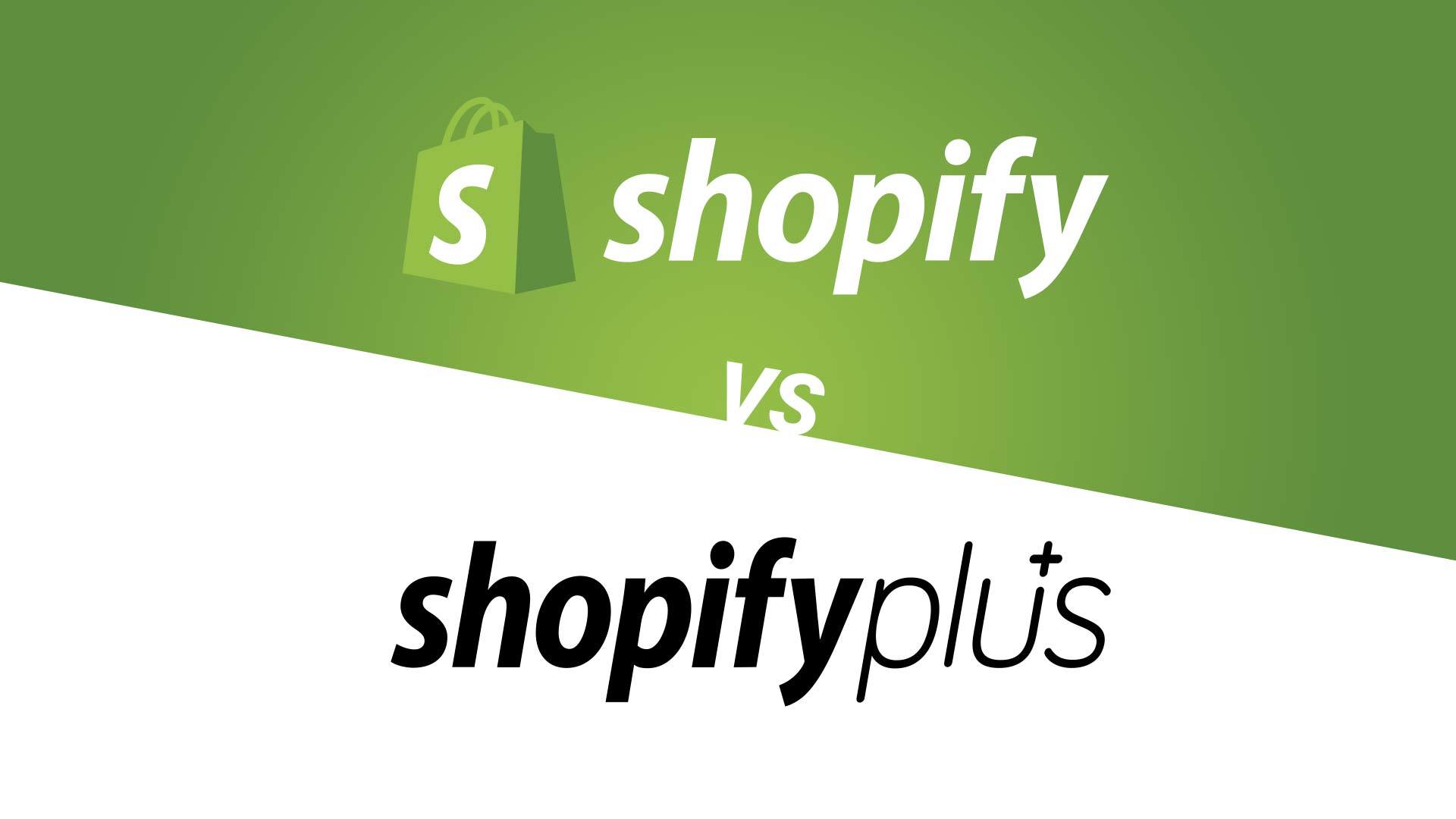 Comparison between Shopify vs Shopify Plus
Shopify
Shopify Plus
Costs
$29/month for Basic, $79/month for Shopify, and $299/month for Advanced
Standard setups and integrations start at $2,000 per month; a variable cost option is available for business models with higher volume.
Payment Processing Fees
– Basic: 2.9% + 30 cents for online card sales, flat 2.7% for in-person sales;
– Shopify: 2.6% + 30 cents for online card sales, flat 2.5% for in-person sales;
– Advanced: 2.4% + 30 cents for online card sales, flat 2.4% for in-person sales
Fees for using credit cards differ by nation; 0.15% per transaction for outside payment processors and waived if you utilize Shopify Payments
Sales Limits
Although technically unlimited, Shopify kindly advises a cap of 100,000. When you surpass that figure, you might want to contrast your existing package with Shopify Plus.
Unrestricted sales limits
Contract
Monthly, annually or biennially
Monthly, annually or biennially
Software Support
24/7 live support via email, phone, or chat
24/7 live support via email, phone, or chat
Extra Features
Sell countless items (including digital ones), recover abandoned carts, offer gift vouchers, and market expert reports.
Along with the Shopify features, advanced report-building tools, and real-time carrier shipping
Best For
eCommerce firms of any size, selling any product, with yearly revenue of less than $1 million
Enterprise-level companies that regularly sell tens of thousands of merchandise and make well over $1 million annually
Ease of use
Easy. Users say it has an intuitive interface and is easy to use.
It takes practice. Users report that it has several limitations and that further assistance is required at times.
Key features that are unique to Shopify Plus
Exclusive access to Shopify's Merchant Success program
The level of hand-holding and individualized help you receive is a key distinction between Shopify vs Shopify Plus.
A Launch Team is available to assist you with migrations and tailoring integrations when you purchase a Plus account. Additionally, a Merchant Success program is offered to assist you with your ongoing eCommerce strategy.
According to Shopify, its launch team can set up and launch enterprise users on Shopify Plus in less than 90 days.
Shopify Organization Admin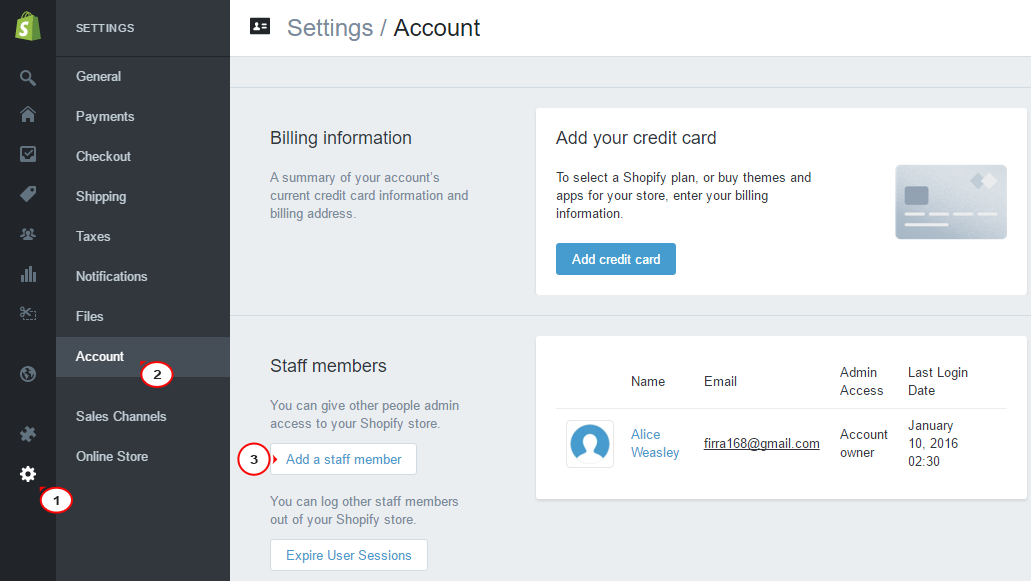 You may manage many stores with a single Shopify account thanks to the Shopify Organization Admin tool, which is only available on the Plus edition of the platform.
With this tool, you can view analytics, manage users, modify stores, create automation, and more for any of your stores, all from the same Shopify admin dashboard.
Advanced apps
Although there are over 8,000 applications and integrations available in the standard Shopify edition, Shopify Plus offers a wider selection of apps.
These let you add sophisticated functionality to your Shopify Plus store, such as task automation, customer rewards, fulfillment, content management, shipping options, and digital marketing campaigns.
The Wholesale channel, as an example, is intended for retailers who conduct a significant amount of B2B business and have a sizable base of wholesale clients.
The ability to fully customize your checkout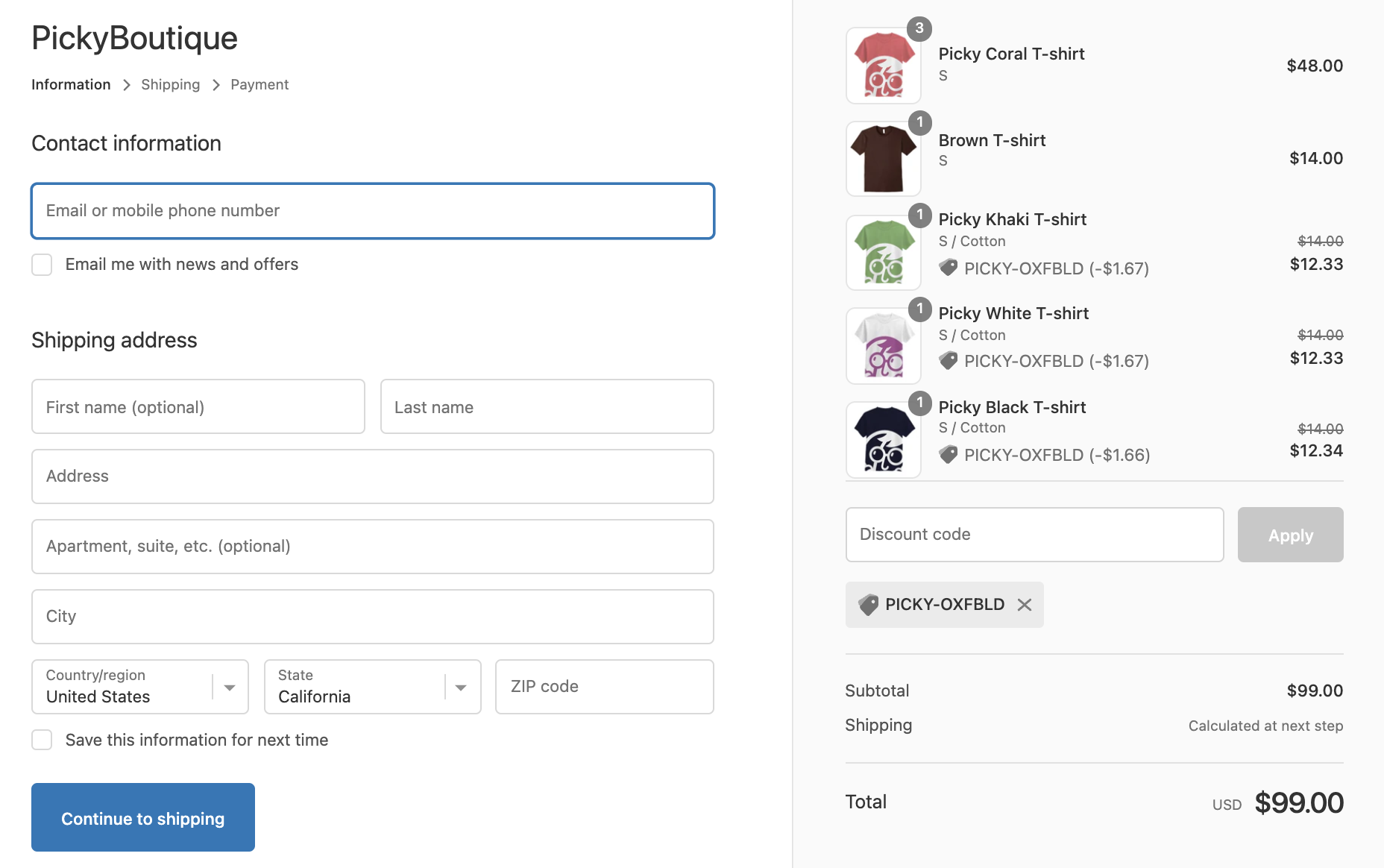 Unlike the standard Shopify editions, Shopify Plus allows you to completely personalize your checkout procedure.
It accomplishes this by providing complete access to the code that powers the Shopify checkout page templates. You also get access to Shopify Scripts, which are extra coding tools, and the Shopify script editor, which you can use to add the following functionalities to a Shopify checkout:
Automated discounts and promotions
Precalculated shipping costs
Free shipping thresholds
All of this translates into much greater control over the customer experience, branding, and delivery options for Shopify Plus sellers.
Better multi-currency features
When it comes to Shopify vs Shopify Plus in selling in several currencies, Shopify Plus is superior to the normal Shopify edition. Your online store will automatically set your customers' nationality and currency based on their IP address if you are on the Shopify Plus plan.
This means that rather than having to choose a currency manually, your clients will see product prices right away in their own local currency. In the end, this makes your store simpler to use, helps to ease client worries about purchasing from a "foreign" eCommerce site, and may even increase sales.
Additional API calls
The Shopify Plus plan gives you broader access to the Shopify API (Application Programming Interface). An API is a piece of software that essentially enables the communication between two apps.
With Shopify Plus plans, you can call it more frequently (i.e., permit an application to use the API more frequently) and utilize it to create more complex integrations with other applications (or develop your own custom apps for Shopify).
Unlimited users
Shopify Plus gives you unlimited staff accounts, in contrast to the ordinary Shopify plans that have a cap on the number of people who may access your Shopify store's back end (the number of seats varies per plan). This increases the platform's relevance to larger enterprises and also makes it more scalable.
Furthermore, Shopify Plus offers access settings that give you additional control over what your workers may do in the back end of your Shopify store.
For instance, you can grant special permissions for report export and app access using Plus that are not offered by default Shopify subscriptions.
Extra stores
Due to its expansion stores allowance, a Shopify Plus subscription allows you to develop up to ten stores, whereas a basic Shopify account can only be used to create one.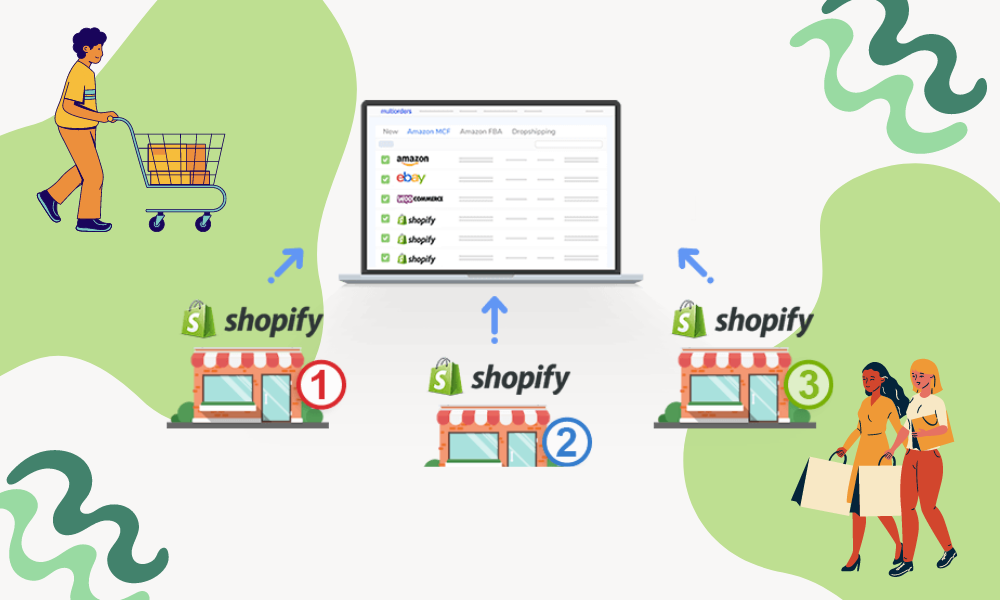 These additional locations can be utilized to expand the number of selling opportunities, internationalize the business, or serve stores in other physical places.
Beyond the regular Shopify Plus limit of 10, you can add more expansion stores, but you should be aware that doing so will add an additional $250 per month per business to your monthly bill.
Sandbox stores
To learn how to develop on Shopify Plus or to generate demos for potential customers, you can establish test sites, or sandbox stores, using the Shopify Plus platform.
You can process an endless number of test orders through sandbox stores and make an infinite number of dummy purchases using a fake payment gateway.
Because you can add any Shopify app for free to a sandbox store (you'll need a credit card, but it won't be charged for it), they also offer a convenient way to test out apps.
More point-of-sale (POS) features
You can use POS functionality to manage all of your inventory when selling offline as well as online (using card readers and other selling gear).
Although many POS functions are available in the Shopify plans that are considered basic, accessing the premium ones requires paying an additional cost of $89 per month, per location.
On a Shopify Plus plan, you won't have to worry about paying this price, and you'll also get a ton of other POS capabilities as part of your subscription.
You can:
Facilitate an unlimited number of sales staff
Allow buy online, pick up in-store option
Allow exchanges
Offer custom-printed receipts
Decide staff roles and permissions
Create purchase orders
Provide sales to particular staff members (for commission or performance-analysis purposes)
More inventory locations
By storing products in areas close to clients, you can cut shipping costs by keeping inventory in a smaller distribution center. This enables you to mail packages more quickly without having to pay more.
Therefore, it is ideal if you have access to more inventory locations. Additionally, compared to the ordinary Shopify plans, Shopify Plus allows you to store and manage your merchandise in more places.
Your inventory locations are limited by the Basic, Shopify, and Advanced Shopify plans to 4, 5, and 8 respectively; the equivalent Shopify Plus limit is a remarkable 250.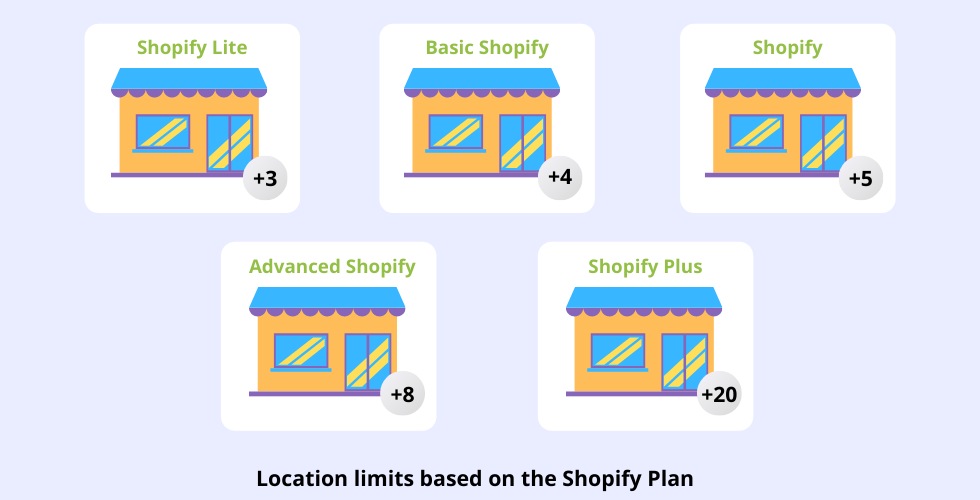 Exclusive resources and sales tools
You get access to certain materials and features that are not available to regular Shopify users if you are a member of the Shopify Plus plan.
Access to these includes:
A new tool called Shopify Audiences allows advertisers to target Facebook and Instagram users who are most likely to make purchases. Kindly note that this feature is currently restricted to users based in the US or Canada).
The Shopify Plus Academy, a collection of self-paced learning materials that address vital company expansion subjects
The Shopify Plus Community on Facebook is a place where Shopify Plus merchants can connect, work together, and discuss online business tactics.
Partners in technology, advertising, and solutions through the Shopify Plus Partner Program.
The ability to establish custom discounts, shipping policies, and payment methods without writing any code. It is thanks to the Shopify Functions feature, which expands your customization choices.
Shopify store owners can test new features and provide feedback through BETA programs. One of them is the platform's current BETA for its non-fungible token-selling functionality.
Bot protection
You can turn on bot protection for Shopify Plus plans to stop product stocks from being sold to bots that conduct automatic checkout. By doing this, you may avoid bots buying your goods, having your website collapse, and stopping customers from making transactions.
Advanced user management (SAML and SCIM)
Shopify Plus provides even more control over security and user management than standard Shopify packages. It specifically allows you to use:
SAML (Security Assertion Markup Language) – enables users to log in to numerous online apps with a single set of credentials.
SCIM (System for Cross-domain Identity Management) – allows businesses to more easily manage user access privileges to various applications.
So, what kinds of companies should adopt Shopify Plus?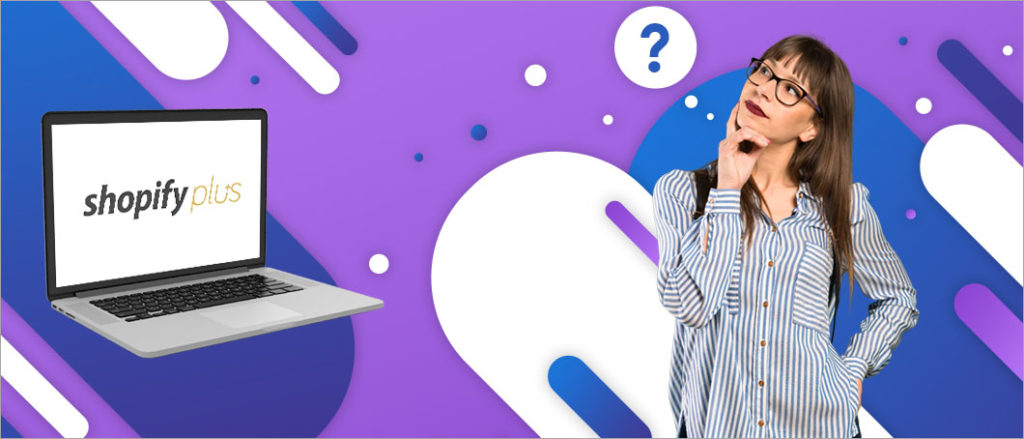 Many merchants ask if they actually need to purchase the platform's Plus version while the regular version of Shopify already provides consumers with a fairly robust collection of eCommerce services.
Since each eCommerce project is unique, there isn't a one-size-fits-all solution to this concern. However, in general, we think Shopify Plus is something you should give serious thought to if you:
possess a significant number of physical stores that require POS functionalities. In this case, Shopify Plus can actually end up being the cheapest option.
have sophisticated API specifications and the need to create unique tools or apps for your Shopify store.
have a sizable, globally distributed customer base (automatic currency conversion is a key benefit here).
need to manage a big number of inventory locations.
require total control over the purchasing procedure.
need to control numerous Shopify stores from one location.
possess a huge workforce that requires access to multiple Shopify stores.
In conclusion,
If you are looking for a more customizable and exclusive eCommerce platform, then Shopify Plus is the right choice. With its features tailored to larger businesses, Shopify Plus can help take your online store to the next level. Have you tried Shopify Plus yet? What are your thoughts about Shopify vs Shopify Plus? Start talking to our team of Shopify experts now for the most optimal eCommerce strategies with Shopify.