Starting an online business can be an exciting and challenging endeavor. With so many eCommerce platforms to choose from, it can be difficult to determine which one is the best fit for your business needs and goals. Two of the most popular platforms, Shopify and Etsy, each offer unique benefits and features for online merchants. In this article, we compare Shopify vs Etsy, exploring their ease of use, design and customization options, payment options, shipping and inventory management, customer service and support, marketing, SEO, and pricing. We also provide tips on how to optimize your sales on both platforms. Whether you're a seasoned online entrepreneur or just starting out, this article helps you make an informed decision on which platform is right for your business.
Overview of Shopify and Esty
Shopify
One of the most widely used eCommerce platforms worldwide is Shopify. It may be used by individuals and companies to create a unique online store to add products and keep track of customer orders without the need for coding expertise.
Approximately 4 million eCommerce websites are created by sellers using Shopify every year in 175 different countries. Because of this, Shopify is frequently chosen by beginners and small enterprises.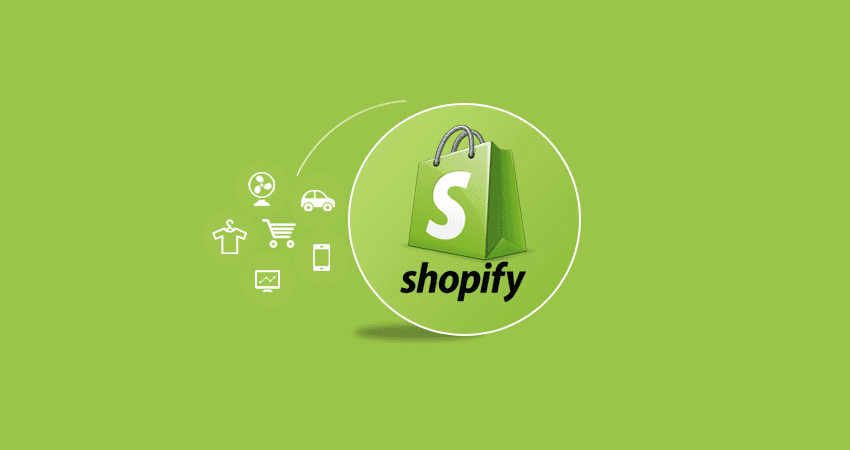 No of the size of your business, Shopify is always a good option because of its reputation. One of the elements that affect users' trust and reputation is its scalability. Due to an amazing number of add-ons and integrated features, the eCommerce platform provides the best pleasure even for large stores.
Etsy
Etsy has long been a popular marketplace site. To establish places for displaying your products, you will create an account similar to those on eBay and Amazon.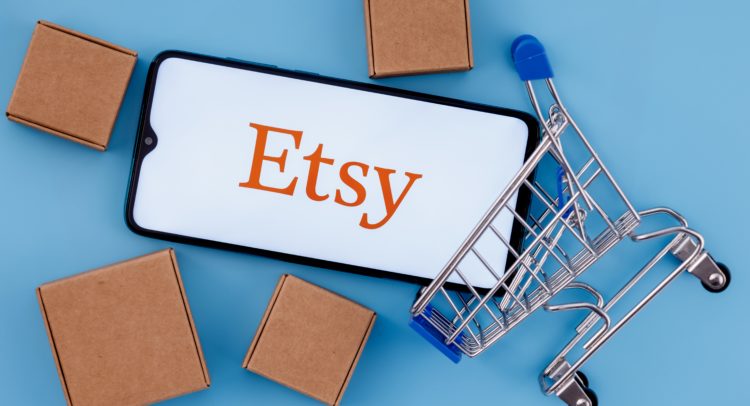 For those who want to start off modestly with a few best-selling products, such as handcrafted goods, vintage goods, and craft materials, Etsy would be great. You will be forced by the market to concentrate your efforts on promotions, client retention, and product development. It does, however, come with the inability to scale your brand, and manage your store.
Comparing Shopify vs Etsy
Ease of Use
To thrive with Shopify vs Etsy, you don't require years of coding or website development knowledge. Both platforms are easy for new business owners to utilize.
Shopify makes it incredibly simple for you to launch an online business, regardless of whether you have prior experience selling on other eCommerce platforms or are just starting out. You can begin bringing in customers right away with Shopify because it comes with everything you need. With the help of attractive themes, plugins, and access to helpful content, you may create a website that is appealing to the eye. When it comes to using the drag-and-drop builder, Shopify will guide you through the majority of the construction process and give you access to customer care when you need it.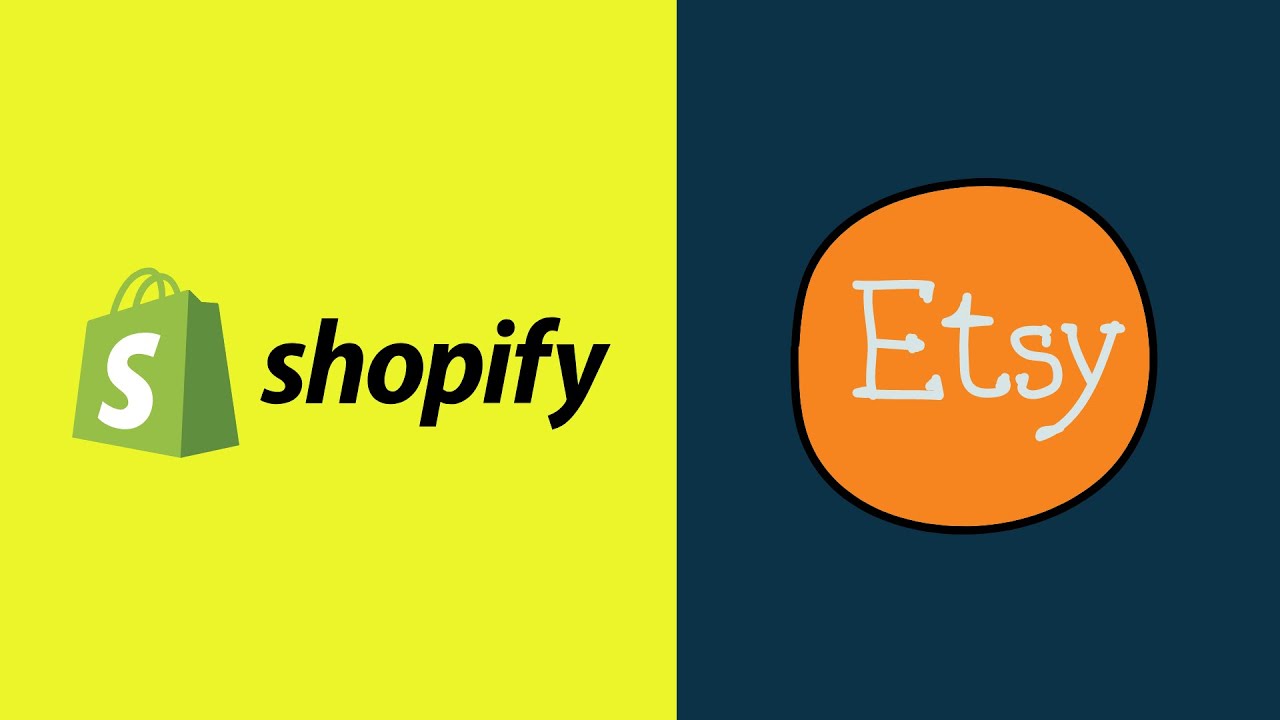 Etsy, on the other hand, has a more straightforward approach to setting up a shop and listing products for sale. Its focus on handmade, vintage, and unique items means that there is less complexity in terms of product categories and listings compared to Shopify. However, Etsy's fees and guidelines for what can be sold on an existing marketplace may be more restrictive for some users.
Both Shopify and Etsy offer a range of features and tools to help businesses succeed online. Shopify may be a better choice for those who want a more comprehensive eCommerce platform with a wider range of features and tools, while Etsy is excellent for those selling handmade, vintage, or unique items and looking for a more straightforward setup process.
Design and Customization
Users of Shopify won't have any trouble creating a beautiful website. Even if you don't know much about coding, you can start designing right away because there are so many attractive themes to pick from. This SaaS also integrates with a variety of third-party apps and services, providing even more customization options. Shopify's design options are flexible and user-friendly, allowing users to make changes to the look and feel of their website.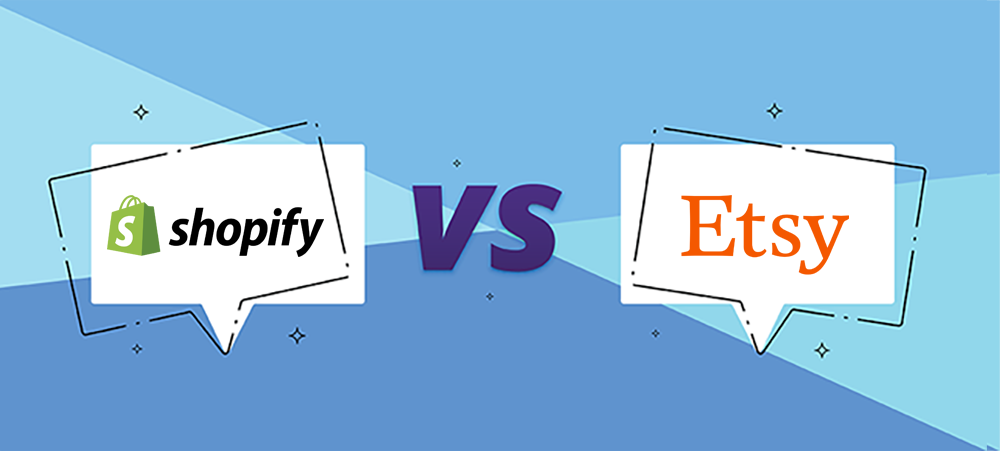 In contrast, Etsy has a more limited selection of customizable templates, but it offers a number of design tools and features to help sellers create a professional-looking shop. Etsy's focus on handmade, vintage and unique products means that its design options are more geared towards these types of products and may not be as flexible as Shopify for other types of products.
When comparing Shopify vs Etsy about design and customization, Shopify offers many options and more flexibility, making it a better choice for businesses looking to create a unique and professional-looking online store. For those selling handmade, vintage, or unique items, Etsy's design options may be sufficient and more in line with the look and feel of these types of products.
Payment Options
Before signing up for Shopify or Etsy, it's still a good idea to obtain an understanding of the payment options to help businesses accept payments from their customers.
Shopify provides integrated payment processing through its own payment gateway, Shopify Payments, which supports a variety of payment methods, including credit and debit cards, PayPal, Apple Pay, Google Pay, and others. This platform also integrates with a number of third-party payment gateways, providing even more options for businesses to accept payments.
On the other hand, Etsy allows sellers to use PayPal, direct checkout, and other payment options. Direct checkout is Etsy's own payment system, which supports credit and debit cards and enables buyers to pay directly through Etsy. PayPal is also available for sellers to use as a payment option.
Considering payment options of Shopify vs Etsy, the SaaS offers more integrated payment processing options, including its own payment gateway, Shopify Payments, as well as integrations with third-party payment gateways. Etsy's payment options are more limited, but still include PayPal and direct checkout. The decision of which solution is better will depend on the specific needs and preferences of the business.
Shipping and Inventory Management
Both Shopify and Etsy provide tools for managing shipping and inventory, but there are some differences in the level of control and flexibility offered by each one.
Shopify offers robust shipping and inventory management tools such as shipping rates from major carriers, shipping label printing, and real-time inventory tracking. This platform integrates with a number of third-party shipping and inventory management apps, providing even more options for businesses to manage their shipping and inventory needs.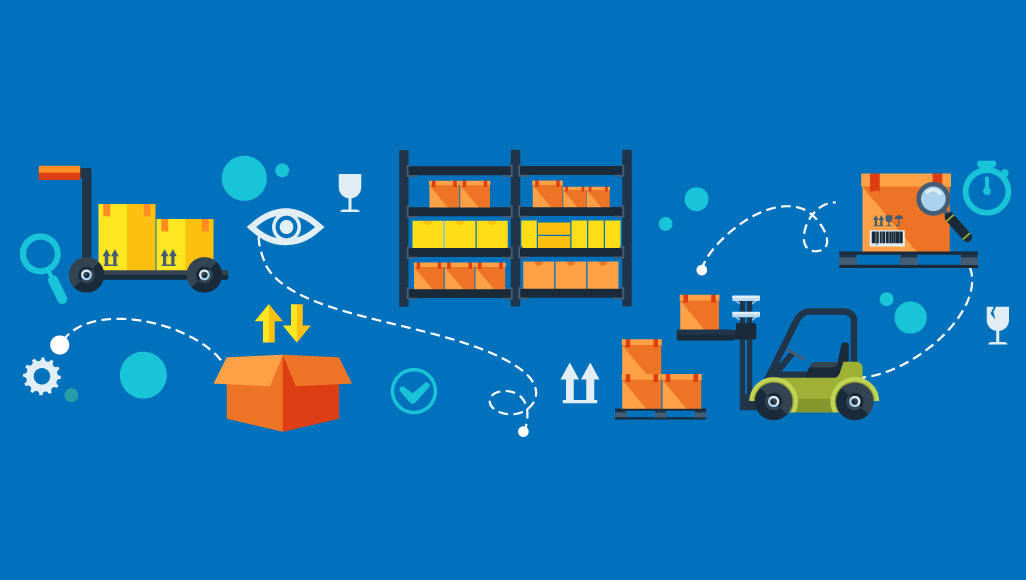 Although Etsy offers shipping and inventory management tools like shipping profiles for setting up shipping rates, shipping label printing, and inventory tracking, these tools may not be as comprehensive as those offered by Shopify, and may not be as flexible or customizable.
When comparing the shipping and inventory management of Shopify vs Etsy, Shopify offers more comprehensive and flexible tools, making it a better option for businesses with more complex shipping and inventory needs. With Etsy, its shipping and inventory management tools may still be sufficient for the needs of those selling products on this marketplace.
Customer Service and Support
When creating an online store, customer support is a vital factor to take into account. Make sure you have support available in case something goes wrong.
If you run into a problem in the middle of the night, you may call Shopify at any time because they provide live web chat and phone assistance around-the-clock. They also provide support through their social media pages, forums, emails, and video tutorials; these are helpful for addressing more frequently asked queries and problems.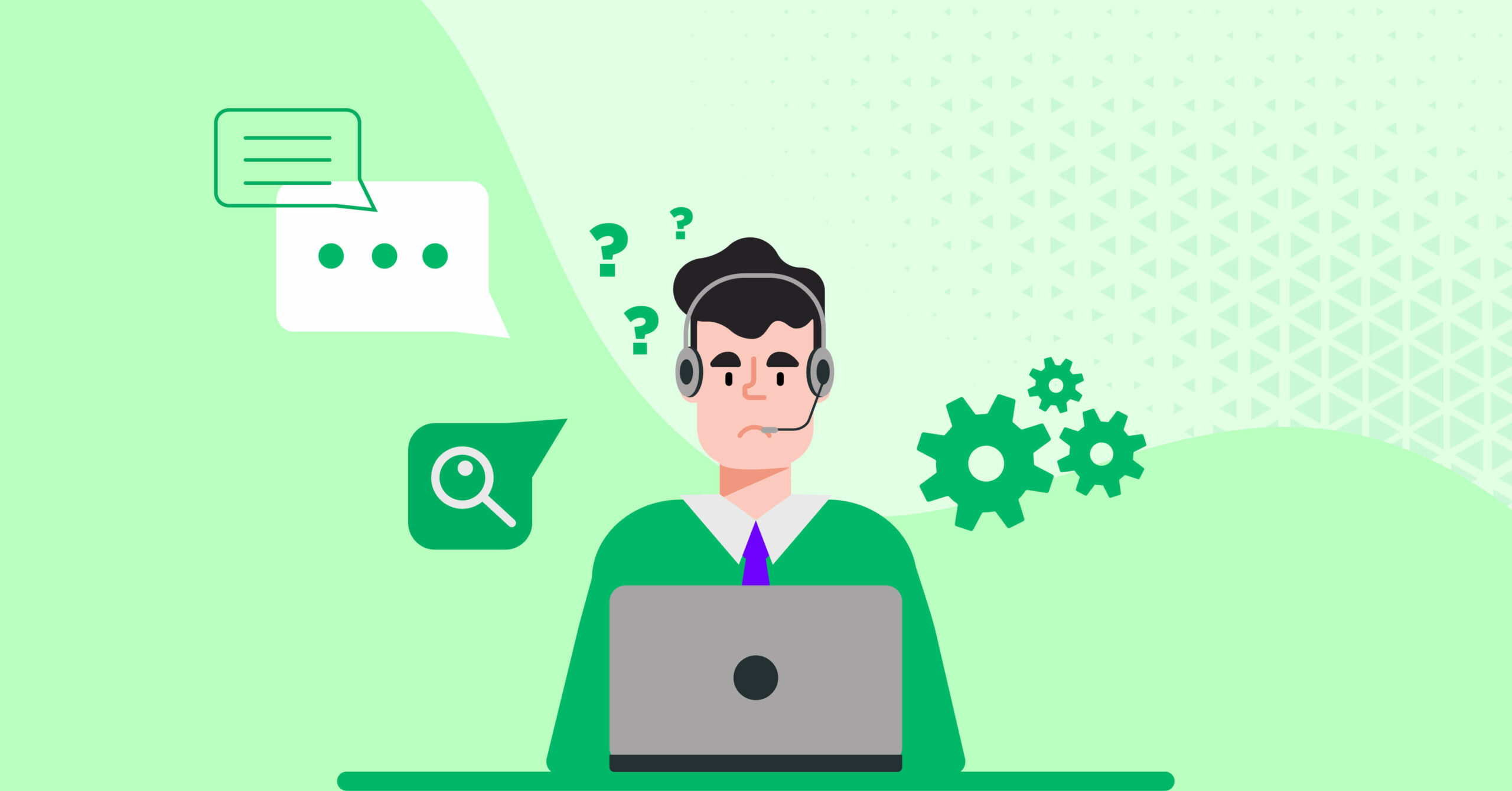 Not to mention, the Shopify Help Center offers a wide range of guides to help you with the majority of issues. Through the Shopify editor, you may go to this resource. A help menu that takes you directly to the appropriate page in the help center may be found here.
On the Help Center, where information is presented in a very clean and simple way, you can find solutions to your difficulties. You can participate in debates and get helpful advice from other users in the lively community on Etsy. You can also contact these people for support through email or telephone. However, sellers have recently experienced poor customer service, so you might think about using another platform, like Etsy, if you value solid seller assistance.
All in all, despite Etsy's superb customer service, Shopify offers a more comprehensive and responsive customer support experience, making it a better choice for businesses that require a high level of support and assistance.
Marketing and SEO
Today, attracting customers for a business is one of the largest problems it has. Fortunately, solutions are available on Shopify and Etsy to support your growth with different levels of control and flexibility.
Shopify comes with tools for content marketing and SEO so that you can establish a blog and use SEO tools to enhance meta descriptions, title tags, and item details to help customers find your products. Moreover, this SaaS enables you to connect your store to a variety of marketing tools. You may create cross-channel marketing plans for social media that will persuade users to subscribe to email newsletters.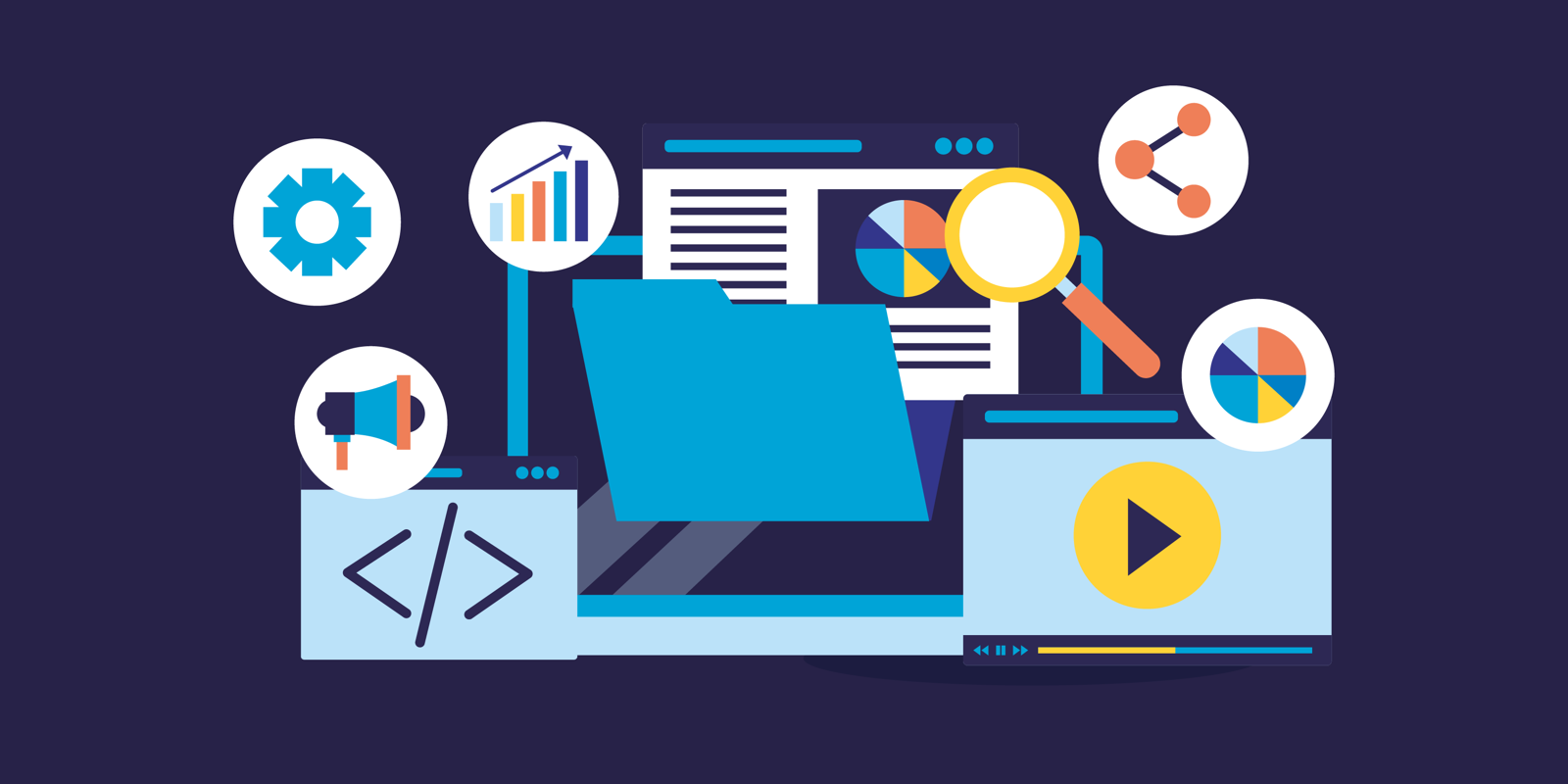 Etsy is a very well-known marketplace with over 90 million active users. You may promote your products using Etsy advertisements on other Etsy pages and in search results. Your budget is optimized by the marketplace to focus on Etsy regions where your listings will perform best.
Overall, for a business owner launching a store, Etsy offers basic, but potentially more successful, marketing methods. For experienced business owners that are comfortable with various marketing strategies, Shopify provides a large selection of marketing tools to support various tactics.
Pricing
Shopify vs Etsy has different pricing models and it depends on the specific needs and budget of the business which platform would be more suitable.
Shopify offers a range of pricing plans, starting from $29/month for the Basic Shopify plan and going up to $299/month for the Advanced Shopify plan. There are also transaction fees for using Shopify Payments, which range from 2.0% to 0.5% depending on the pricing plan. In addition, businesses may need to purchase additional apps or integrations to enhance their Shopify store, which can add to the overall cost.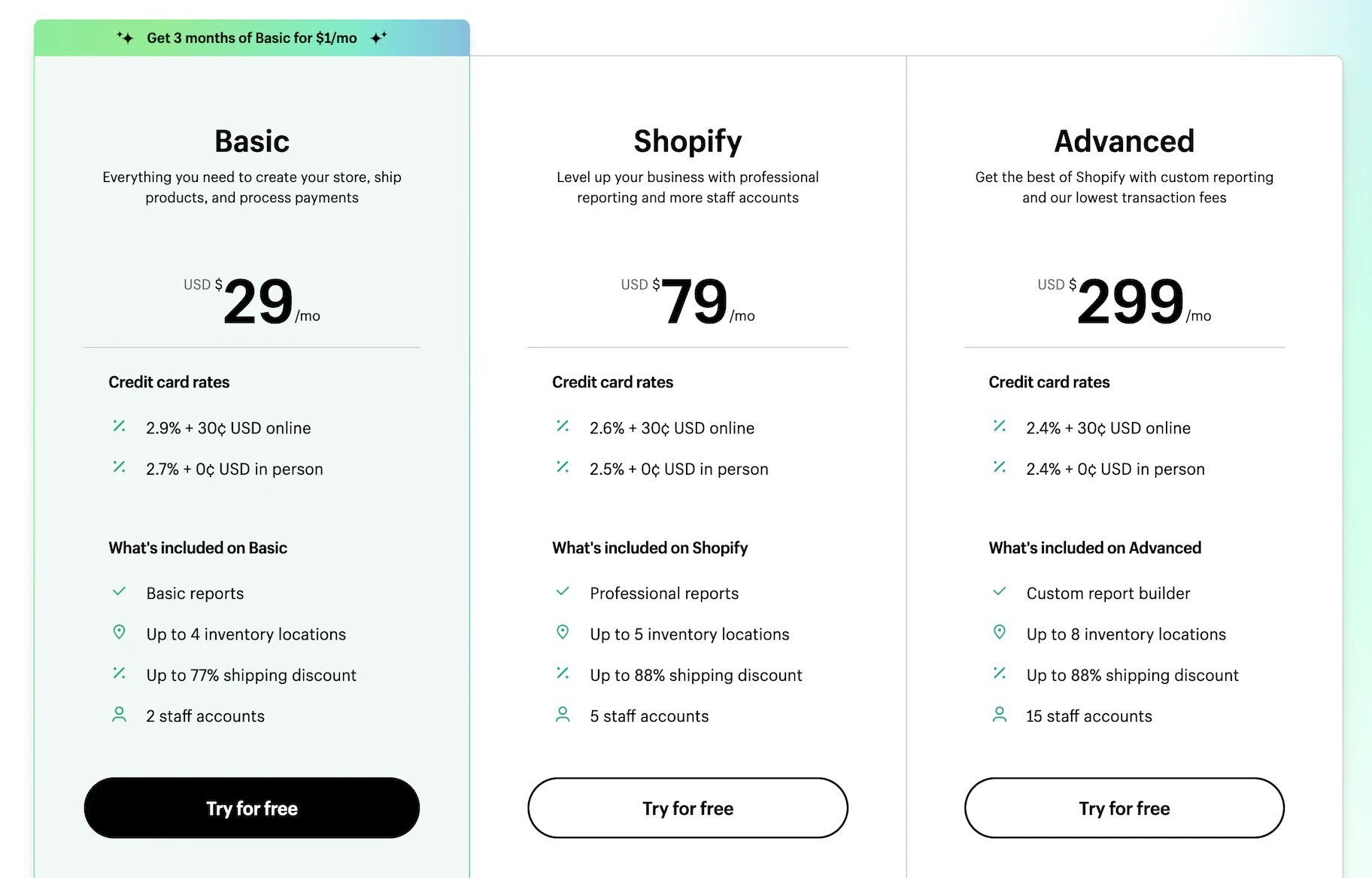 Etsy, on the other hand, charges a listing fee of $0.20/item, and a transaction fee of 5% on each sale. There are no monthly fees or setup costs, making it a more cost-effective option for businesses with a lower volume of sales or a tight budget.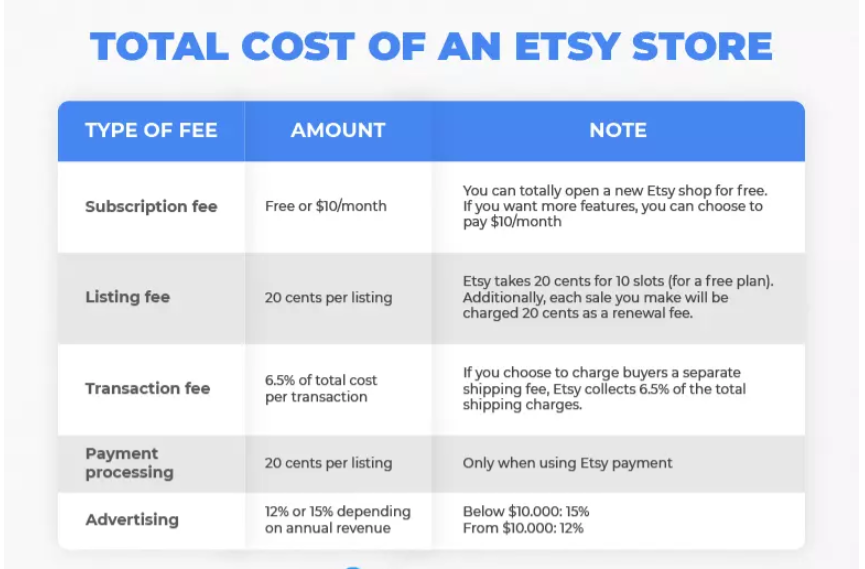 In terms of Shopify vs Etsy price, Etsy is generally a more cost-effective option for businesses with a low volume of sales, as it does not have any monthly fees and has a lower transaction fee. However, for businesses with a higher volume of sales or a need for more advanced features, Shopify may be a better choice, despite its higher cost.
Which One is Right for Your Business?
Use Etsy When
If you're a new merchant with a small inventory of handcrafted and distinctive items, Etsy should be your first call. Making your own products means that each item may be unique and that you probably won't have a large catalog initially.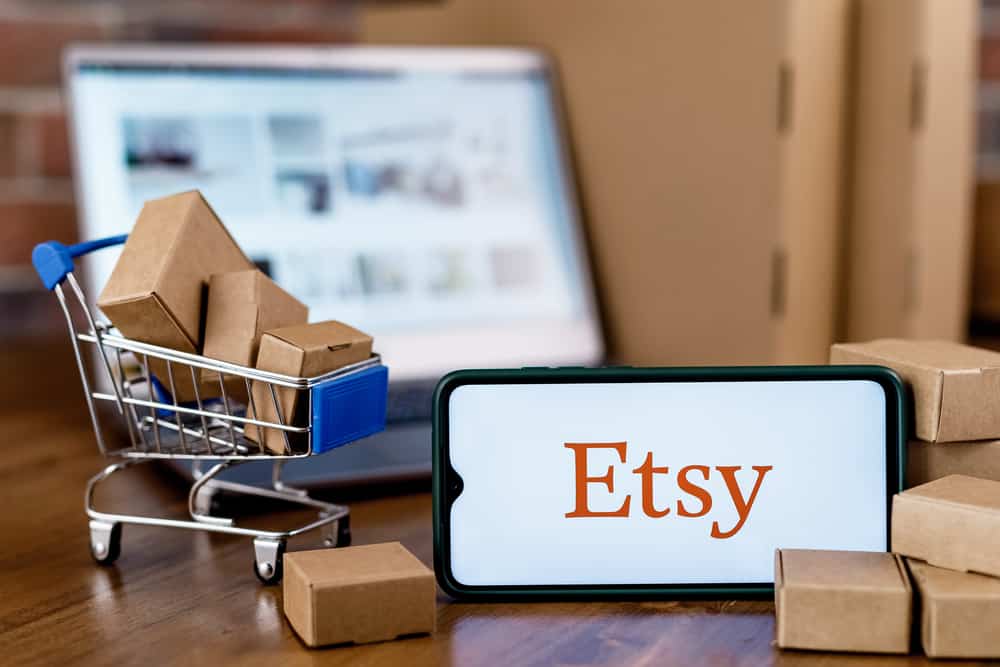 If that's the case, Etsy can help you sell your goods online without incurring any upfront fees because it can connect you to a market that is already interested in the kinds of things you're doing. If you are on a tight budget and have a lower volume of sales, Etsy may be the more cost-effective option, as it has no monthly fees and a lower transaction fee. As a result, if you're unclear about how well your products will perform, this approach is low-risk.
Etsy is ideal for you as long as you just occasionally sell handmade goods there. It is simple to use and undoubtedly meets all the requirements of a startup or small creative business.
Use Shopify When
Etsy won't be a suitable fit for you if you're a growing company with a large inventory. While Shopify offers you a superior inventory management system that enables you to track and analyze your stock. This platform allows you the power to promote yourself and develop a brand from the convenience of your own web address making it a better choice for businesses looking to establish a strong online presence.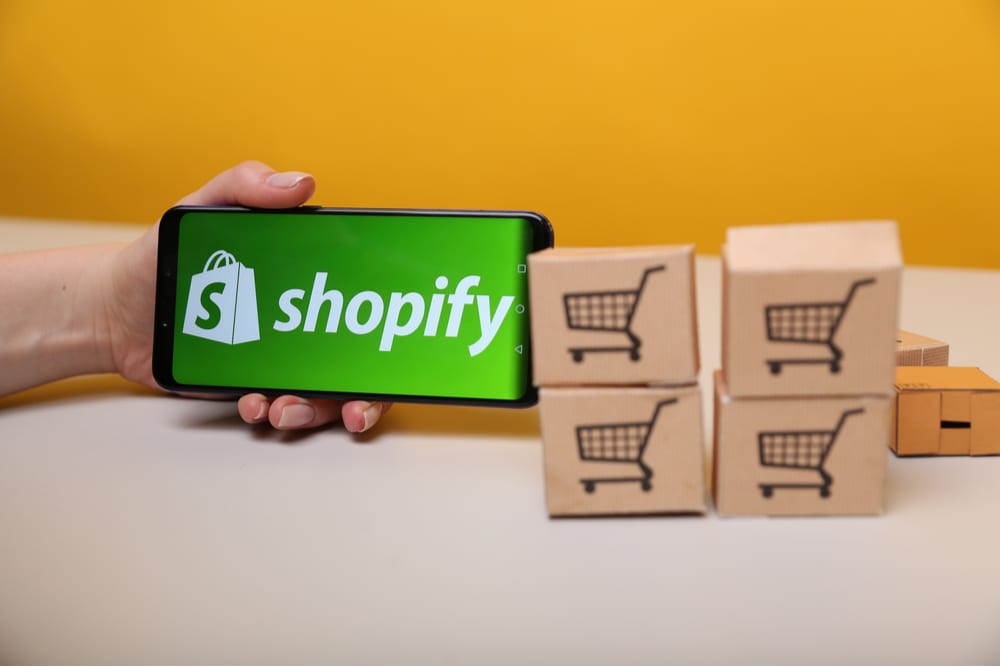 If you have a larger budget and more resources, Shopify may be the better choice, as it offers a wider range of features and integrations, and provides more control and customization options.
As it grows with you as you build your business, switching from Shopify to another platform won't ever be a problem for you. If becoming a major company and selling thousands of different products is your objective, Shopify is absolutely something to think about.
Additionally, Shopify is your best choice if you want to expand outside the arts and crafts market and start selling other goods, as Etsy will be too constrictive in this regard.
How to combine Shopify and Esty for maximum profit
In an ideal world, you could combine the two platforms to expand the reach of your company. To sync order tracking and product information, you can open a Shopify store and then choose an Etsy integration app from the Shopify App Store. You may move your Etsy store to Shopify, brand your storefront, and then add Etsy as a sales channel to have the best of both worlds if you already have an Etsy shop but want greater control over your branding.
Etsy integrations range from free to paid, and the right choice for you will depend on your budget and the specific needs of your business. While free integrations may provide basic integration capabilities, they may not offer the full range of features that a paid integration would provide.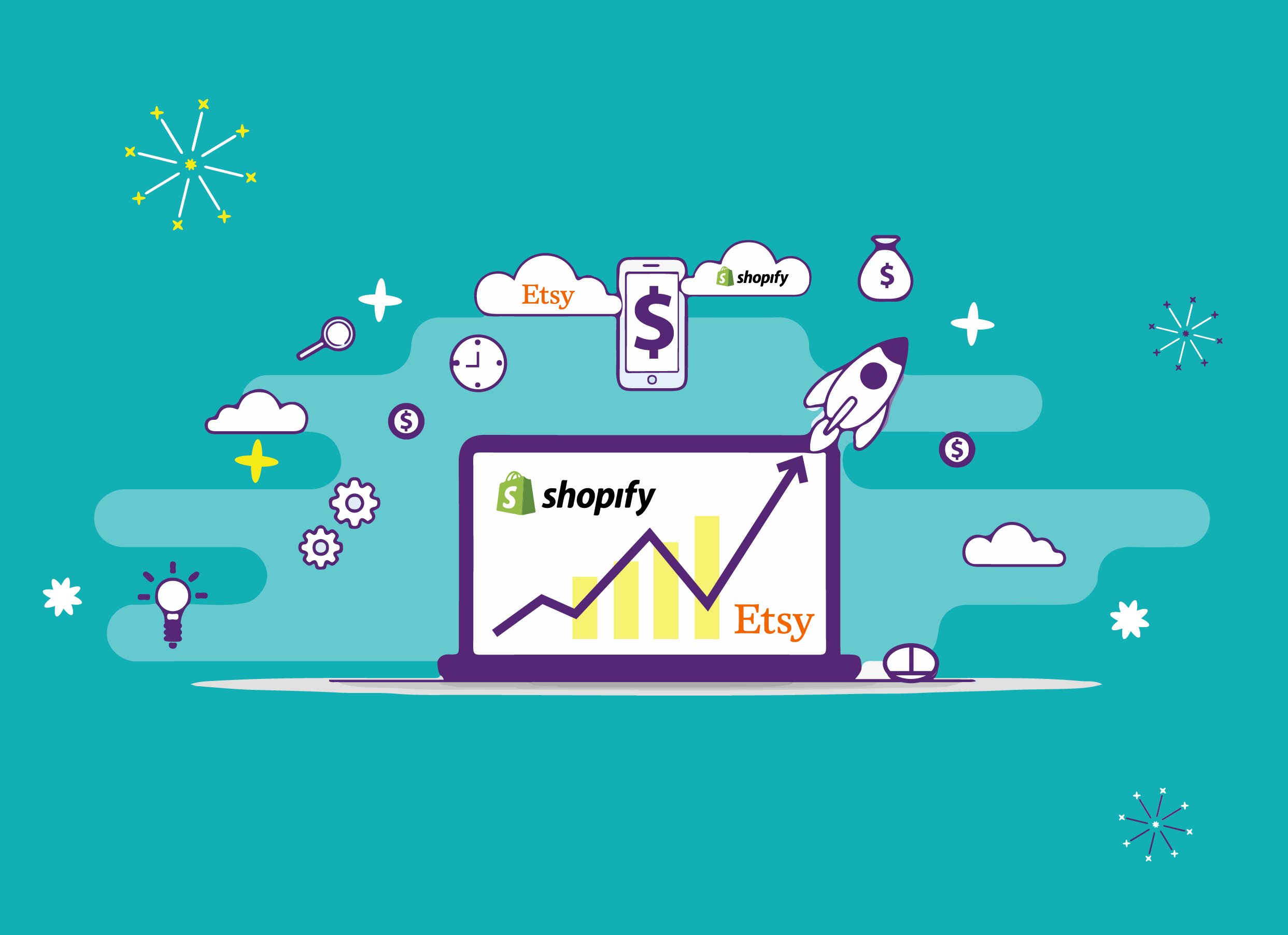 A paid Etsy integration will often offer more advanced features such as inventory management, order management, and shipping management. These features can help streamline your operations and increase your efficiency, which can lead to higher sales and profits in the long run.
Therefore, investing in a paid Etsy integration is a smart move if you want to increase your sales, expand your reach, and maximize your profits. However, it's important to consider your budget and resources when making your decision and to choose the integration that best suits your business needs.
Here are some steps you can follow to combine these two platforms effectively:
Utilize sales on both platforms: Consider selling different products on each platform to reach a wider audience and increase your conversion rates. Etsy has a large, established community of buyers who are looking for handmade, vintage, and unique products. By selling on Etsy, you can reach this target customer and grow your sales. At the same time, by having your own Shopify website, you can reach a different audience who may not be familiar with Etsy, or who are specifically looking for your brand.
Integrate your platforms: There are various apps and plugins available that can help you integrate your Shopify and Etsy stores. These apps can help you manage your products, orders, and inventory from one central admin panel, so you don't have to switch between platforms to keep everything updated. By integrating your Shopify and Etsy, you can streamline your operations, reduce the time you spend managing your store, and free up time to focus on other aspects of your business.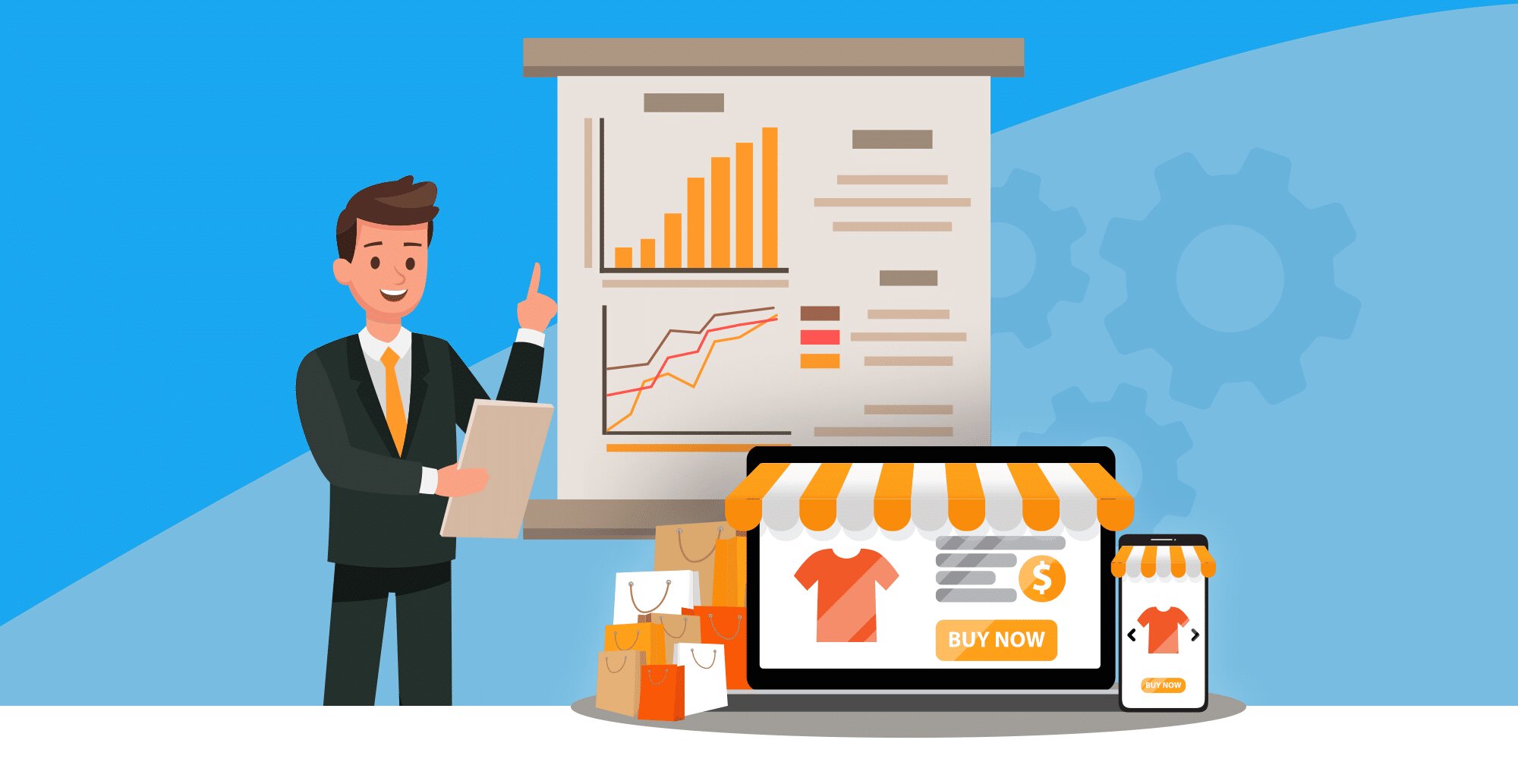 Optimize your listings: Make sure your listings on both platforms are optimized for search engines and are easy to navigate. This can help improve your visibility and increase the chances of a sale. Choose relevant and descriptive keywords for your products, and include them in your product titles, descriptions, and tags. This will make it easier for customers to find your products through search engines like Google or the platforms themselves.
Monitor your sales and analytics: Regularly monitor your sales and analytics on both platforms to see what is working and what needs improvement. Both Shopify and Etsy have built-in analytics tools that provide insights into your sales, traffic, and customer behavior. Use these tools to track your sales, monitor your conversion rate, and identify trends and patterns in your business.
In conclusion,
Both Shopify and Etsy offer unique benefits and features for online merchants. When considering which platform is right for your business, it's important to consider your business needs and goals, budget and resources, and marketing and SEO strategies.
Shopify is a robust eCommerce platform that is ideal for businesses of all sizes and offers a wide range of customization options, payment options, and shipping and inventory management tools. In contrast, Etsy is a platform that focuses on handmade, vintage, and unique products and offers a community-driven marketplace for small businesses.
The best way to maximize your profits and reach your business goals is to utilize both platforms. By integrating your platforms and optimizing your listings, you can expand your reach, increase your sales, and build a thriving online business. If you need help optimizing your Shopify stores to best matching with your Esty store, our Shopify expert team is only one message away from you.