Shopify Plus is a comprehensive eCommerce platform designed for high-volume merchants and enterprise-level businesses. With advanced features, scalability, and a range of customization options, Shopify Plus is the top choice for companies looking to take their eCommerce game to the next level. In this article, we'll explore everything you need to know about Shopify Plus, from its features and pricing to potential drawbacks and success stories. We'll also provide tips and essential resources to help you set up your Shopify Plus store and maximize your platform capabilities.
What is Shopify Plus?
Shopify Plus is an eCommerce solution designed specifically for enterprise-level businesses. It offers advanced features and scalability for high-growth, high-volume brands to sell online and across various channels. It includes tools for online storefront creation, shopping cart management, online payment systems, eCommerce marketing, and business management features.
Shopify Plus reviews comparison to other Shopify plans
Shopify Plus is a more advanced version of regular Shopify, designed for large-scale businesses with complex requirements. While regular Shopify offers many features for small and medium-sized businesses, Shopify Plus offers additional features such as advanced automation tools, unlimited scalability, and customization options. It also offers dedicated support with a team of experts to help businesses manage their online stores.
We have made a full comparison between Shopify Plus and other Shopify plans.
| | | | | | |
| --- | --- | --- | --- | --- | --- |
| | Shopify Starter | Shopify Basic | Shopify (Regular) | Shopify Advanced | Shopify Plus |
| Price (monthly) | $5 | $25 | $65 | $399 | Custom, starting at $2000 |
| Price (yearly) | $5 | $19 | $49 | $299 | Custom, starting at $2000 |
| Transaction fee online (Credit cards) | 5% and 30¢ | 2.9% and 30¢ | 2.6% and 30¢ | 2.4% and 30¢ | 2.15% and 30¢ |
| Number of Shopify Locations | 2 | 1000 | 1000 | 1000 | 1000 |
| Number of staffs | 1 | 2 | 5 | 15 | Unlimited staff accounts |
| Targeting sales per month for each merchant | Less than $1,000 in sales per month | Less than $14,000 in sales per month | Less than $167,000 in sales per month | Less than $640,400 in sales per month | More than $640,400 in sales per month |
Shopify Plus reviews: Fees and pricing
Unlike other Shopify plans, Shopify Plus does not have a set price and instead offers custom pricing based on a business's specific needs and requirements, starting at $2000. But at the minimal rate, it is still at least $600-$700/month more than the Shopify Advanced plan, and 400 times more than the Shopify Starter plan.

Additionally, the transaction fee online of 2.15%, and 30¢ for credit cards, which makes this the lowest transaction fee. Speaking from our experiences, Shopify Plus is more suitable for merchants who generate more than $640,400 in sales per month, or $1M in annual profits.
Discuss the benefits of using Shopify Plus for enterprise-level businesses
Using Shopify Plus offers several benefits for enterprise-level businesses, including:
Scalability: Shopify Plus offers unlimited scalability to handle high-volume transactions and traffic.
Customization: It offers greater customization options and flexibility to create unique brand experiences.
Automation: Shopify Plus offers advanced automation tools to streamline business operations and improve efficiency.
Multichannel selling: It enables businesses to sell across various channels, including social media, marketplaces, and physical stores.
Dedicated support: Shopify Plus provides dedicated support with a team of experts to help businesses manage their online stores.
Potential drawbacks of Shopify Plus
While Shopify Plus offers many advantages, there are also some potential drawbacks and limitations to consider:
Cost: Shopify Plus can be expensive compared to regular Shopify plans, with a monthly cost starting at $2,000 USD. This can be a significant expense for smaller businesses or startups. More than that, While Shopify Plus offers integrations with many third-party apps, the cost of using these apps can add up quickly and may increase the overall cost of using the platform.
Learning curve: Shopify Plus can have a steeper learning curve compared to regular Shopify, as it offers more advanced features and customization options.
Dependency on Shopify: While Shopify Plus offers flexibility and customization, businesses may become dependent on Shopify's platform and may find it challenging to migrate to a different platform in the future.
Limited design control: While Shopify Plus offers more customization options than regular Shopify, some still claim that the platform limits their design control in comparison to Magento 2, WordPress or BigCommerce
Who is Shopify Plus for?
Shopify Plus is a robust and powerful eCommerce platform designed to meet the needs of high-growth, high-volume businesses. This solution is tailored for businesses that are struggling with various aspects of their eCommerce journey. Shopify Plus will be the right choice for your brand if you are failing in these categories.
If You're Making Over $1m in annual profits or more than $640,400 in Monthly Sales
Shopify Plus is a platform designed to cater to the needs of high-revenue businesses. If your store generates over $1 million in annual profits or more than $640,400 in sales per month, Shopify Plus might be the right choice for you. The platform provides advanced tools and resources to help you scale your eCommerce store without sacrificing site speed or uptime. Shopify Plus also offers a lower transaction fee percentage and access to additional features, which can help generate a better ROI as your business continues to grow.
You Need More Support on Your eCommerce Journey
Running an eCommerce business can be a challenging and demanding undertaking, and it can be helpful to have the support of experts to help you navigate the journey. Shopify Plus comes with a dedicated team of experts who can assist you with everything, from initial setup to ongoing store management. You'll also gain access to Shopify Plus Academy, which offers a range of training videos and live workshops to help you optimize your store.
You're Planning to Target an International Market
Expanding your customer reach to international markets can be a key growth opportunity for eCommerce businesses, and Shopify Plus offers a range of tools to help you reach new customers around the world. With the ability to create nine clone online stores in different languages and currencies at no extra cost, you can ensure that your store is tailored to the needs of customers in different regions and boost sales accordingly.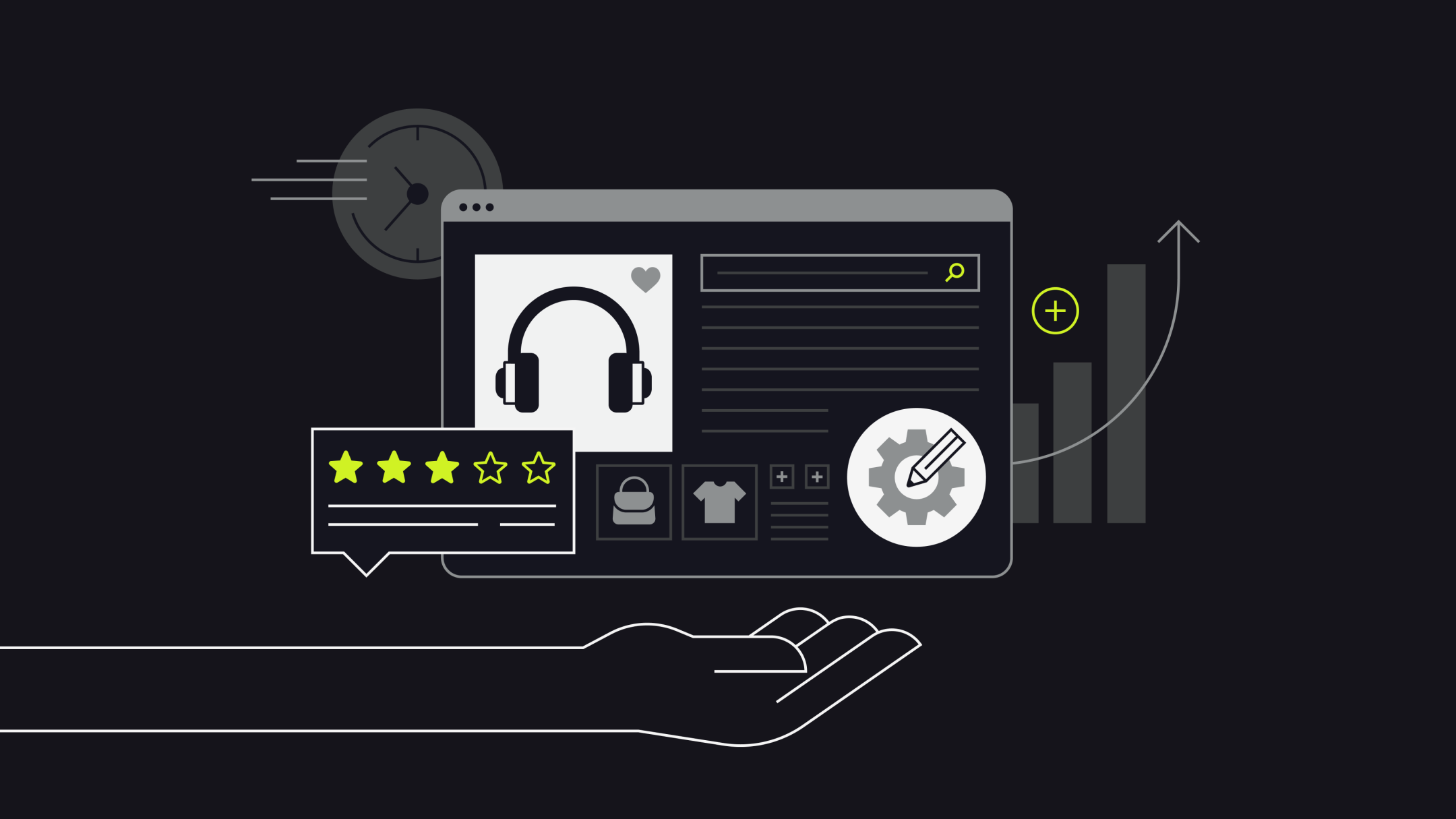 Repetitive Tasks are Preventing You From Focusing on New Growth Opportunities
As your business grows, you may find that repetitive tasks like order management and shipping take up more and more of your time, limiting your ability to focus on new growth opportunities. Shopify Plus comes with a suite of automation tools that can help you streamline these processes, freeing up more time and energy to focus on strategic growth initiatives. Features like Shopify Flow and Launchpad can help you automate tasks related to order management, buyer experience, and promotions, while MESA is a third-party solution that can automate every step of the eCommerce process, from logistics to customer experience.
Your Store Sells Wholesale
If your business sells wholesale products, upgrading to Shopify Plus can be an attractive option, as the platform offers a wholesale channel that allows you to reach B2B customers. With a quick and easy setup, you can use your existing product, customer, and inventory data to create a store specifically for your wholesale customers and integrate with other systems as needed.
You're looking for a Customized Checkout Solution
A customized checkout experience can be an important part of creating a seamless and branded experience for your customers, and Shopify Plus offers a range of features to help you achieve this. With access to Shopify's checkout.liquid file, you can customize the look, shipping methods, and payment options on your checkout page to align with your branding and functionality goals.
Your Staff is Outgrowing Your Staff Accounts
As your business grows, you may find that your team is expanding as well, and if you're using Shopify rather than Shopify Plus, you may run into limitations with the number of staff accounts you can create. Shopify allows for up to 15 staff accounts, while Shopify Plus offers an unlimited number of staff accounts, making it a better option for larger and growing teams.
Shopify Plus reviews: Key Features
Detail the features that Shopify Plus offers and how these features can benefit enterprise-level businesses
Shopify's organization admin
This is a feature available only for the Shopify Plus plan, which allows users to operate at the organizational level instead of the individual store level. It enables users to perform actions across multiple stores, including user and store management, analytics overview, and store management. With the organization admin, users can add new users, control store-level access and permissions, create roles, and enforce two-step authentication. This feature helps organizations to manage their Shopify stores more efficiently.
Specialized apps and channels
Shopify Plus is a robust eCommerce plan that caters to high-volume businesses and enterprise-level merchants. That's why it offers a range of specialized apps and channels that are exclusive to Shopify Plus merchants. These apps and channels are designed to enhance the functionality of your online store, streamline your operations, and boost your revenue. Here are some of the specialized apps and channels that are available to Shopify Plus merchants:
Wholesale Channel is a dedicated channel that enables Shopify Plus merchants to create a separate wholesale store. This channel allows you to set different prices for your products, create custom pricing tiers, and offer volume discounts to your wholesale customers. You can also control which products are visible to your wholesale customers and customize the look and feel of your wholesale store.
Launchpad is an app that allows you to automate the launch of new products, collections, and promotions on your online store. With Launchpad, you can schedule your product launches in advance, set up automated discounts and promotions, and track the performance of your campaigns. This app helps you save time and increase sales by automating your marketing efforts.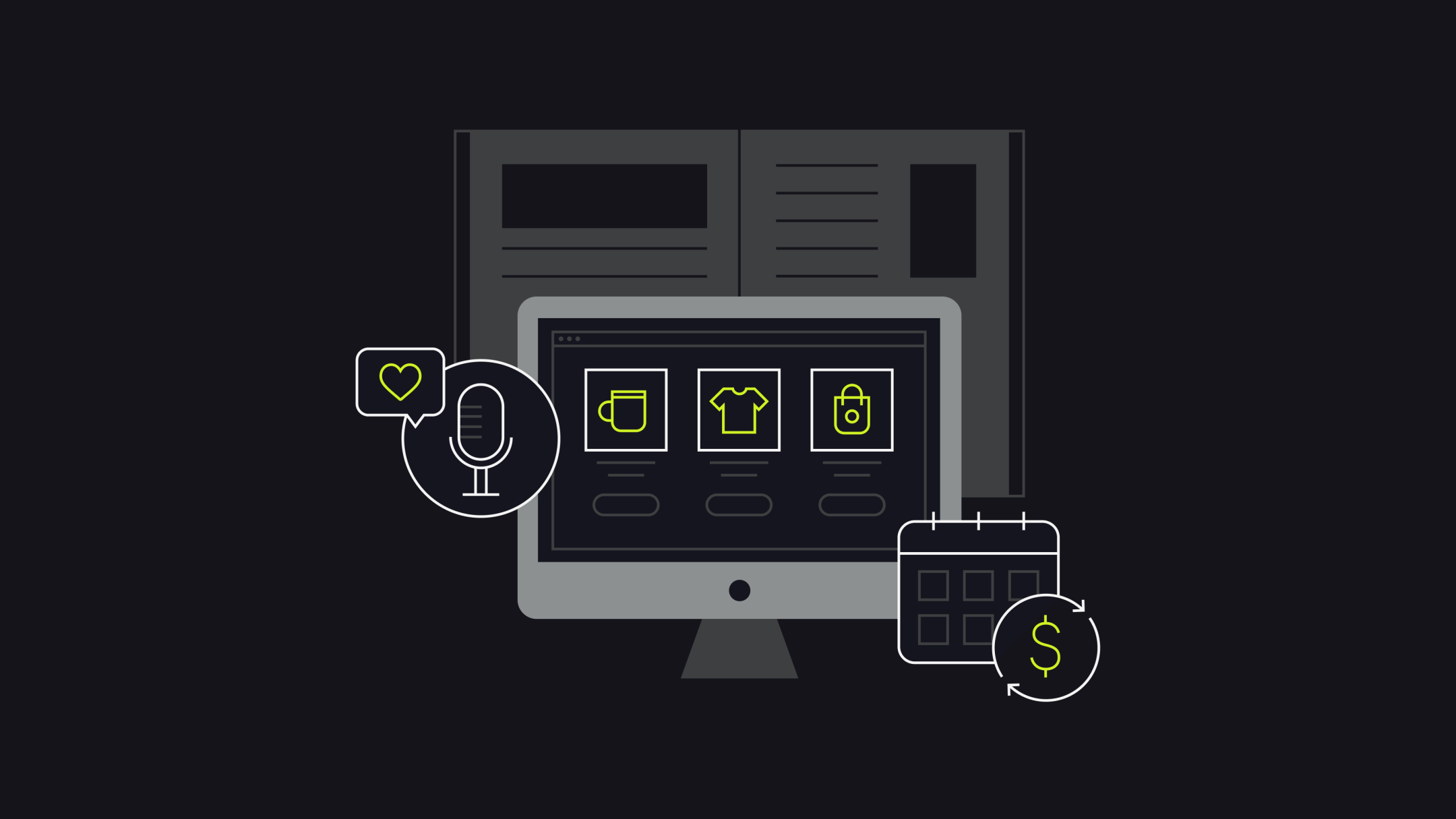 Script Editor is a powerful tool that allows you to customize the behavior of your online store using JavaScript. With Script Editor, you can create custom scripts that modify the cart, adjust the price of products, and implement complex discount rules. This app gives you full control over the behavior of your online store, allowing you to create unique shopping experiences for your customers.
Bulk Account Inviter is a time-saving tool that allows you to invite multiple customers to create accounts on your online store at once. With Bulk Account Inviter, you can import a list of email addresses and send out account invitations in bulk. This app is especially useful for wholesale stores or businesses that require customers to create accounts to access certain features or content.
Customizable checkout
Shopify Plus offers a customizable checkout experience that allows merchants to have more control over the branding of their stores. With checkout extensibility, Shopify Plus merchants can use the checkout editor to customize and manage the functionality and appearance of their checkout in a separate place from their theme editor. They can add checkout apps and customize checkout branding by adding their brand's logo, background color, or image, changing the colors, and font.
Moreover, Shopify Plus merchants can install checkout apps from the Shopify App Store and add them to their checkout using the checkout editor. App developers and Shopify partners can build apps to add additional functionalities to the checkout, such as item upsell apps, allowing customers to add additional items to their cart during checkout. Overall, Shopify Plus's customizable checkout provides merchants with more flexibility and customization options to enhance the customer experience.
Integration and API resources
Shopify Plus provides an array of integration and API resources to assist merchants in streamlining their workflows and integrating with custom apps. Exclusive integrations, like Tax services with Avalara AvaTax, are available only to Shopify Plus merchants. API resources can be divided into two main categories: REST API and GraphQL.
REST API
REST API is a standard method for communicating with web-based services. It offers a set of HTTP methods (GET, POST, PUT, DELETE) that allow you to interact with data stored on a server. Shopify Plus offers several REST API resources that are available exclusively to Plus merchants, which are GiftCard, Multipass, and User.
The GiftCard resource is a powerful tool for creating, retrieving, and updating gift cards for a store. Gift cards are an alternative payment method that allows customers to redeem a unique code during checkout. Merchants can control the balance, expiration date, note, and template suffix for each gift card. To access this resource, merchants must activate the gift card feature in their Shopify admin and grant the write_gift_cards and read_gift_cards access scopes to their app.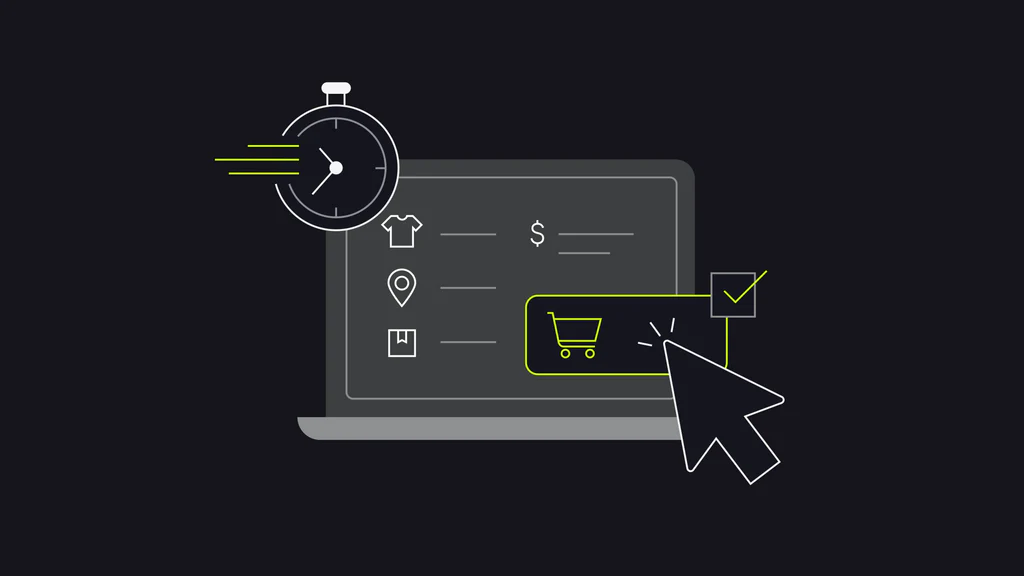 Multipass is a REST API resource that enables store owners with a separate website to seamlessly log in users to their Shopify store. It allows users to use the same email address and password they used to sign up for the original website to log in to the Shopify store. If no account with that email address exists yet, one is created automatically. This streamlines the purchasing process and eliminates the need to synchronize customer databases. To use Multipass, merchants must grant the users access scope to their app.
The User resource is another REST API resource that lets you retrieve information about staff on a Shopify shop, including their permissions. Permissions determine the level of access that staff members have to a merchant's store. Merchants can grant individual permissions to staff members that control access to different parts of Shopify. The API only lets you retrieve information about staff, but not update it. Merchants must contact Shopify Plus Support to request the read_users access scope for their app.
GraphQL
GraphQL is a newer API technology that allows you to query and manipulate data using a single endpoint. Shopify Plus supports a few GraphQL API resources, including publishablePublish and publishableUnpublish.
The publishablePublish and publishableUnpublish resources allow merchants to publish or unpublish a resource to a channel. If the resource is a product, it is only visible in the channel if its status is active. These resources require the write_publications access scope and the user must have permission to create and update products.
Launch Team support
Shopify Plus offers a Launch Team that assists merchants with migration tools and strategies, custom integrations, and solutions to meet their requirements. This team consists of Shopify Plus consultants who help businesses assess their needs and identify growth opportunities, and solutions engineers who ensure seamless integration with all their customer-facing, internal, and third-party systems.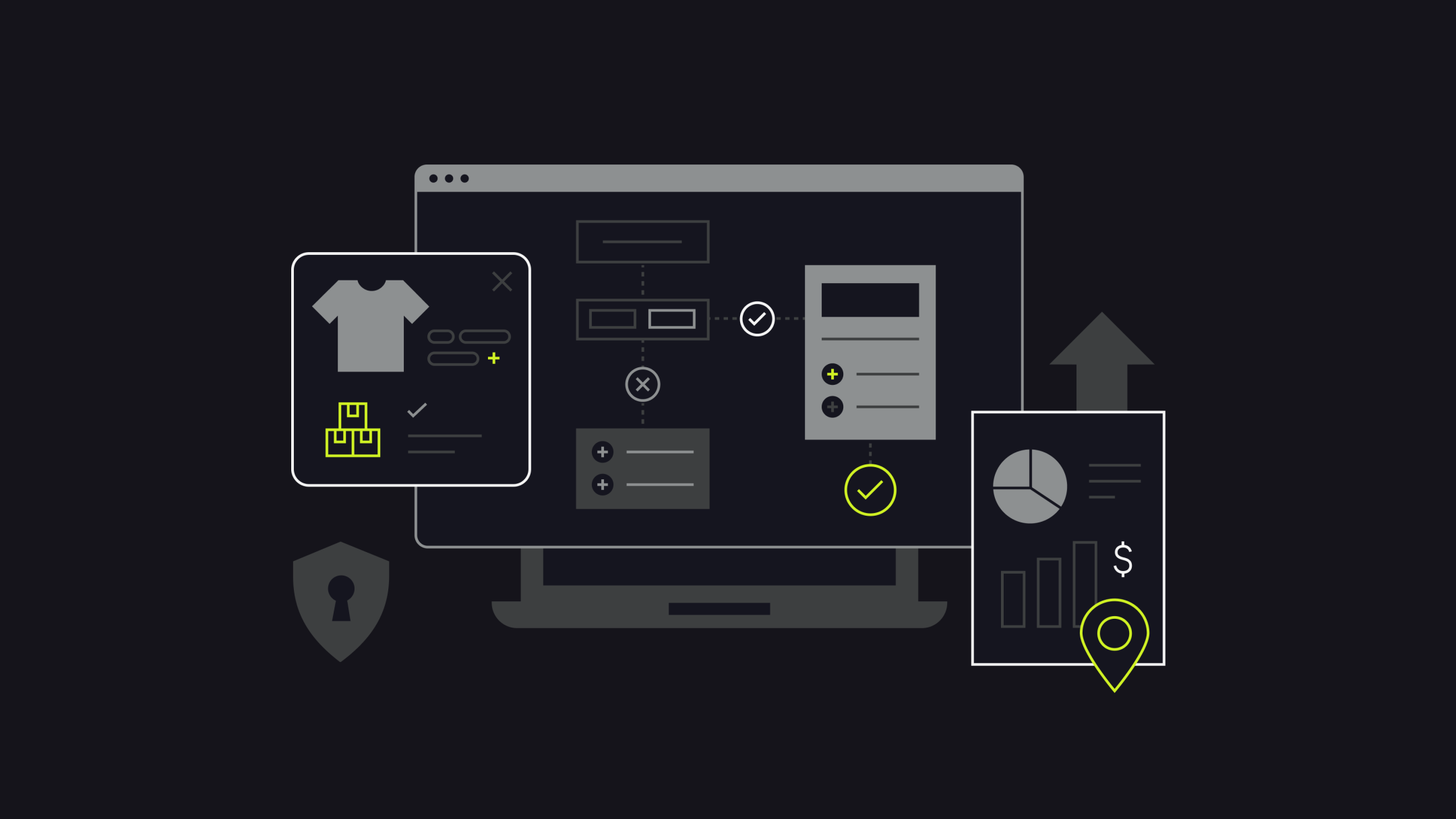 The launch team equips merchants with go-live strategies to face the big day with confidence and momentum. They give guidance from start to launch, including data migration strategies and tools, solutions to achieve requirements, ERP, PIM, CRM, and 3PL integrations, third-party technology recommendations, and testing and go-live best practices.
Merchant Success Program
The Merchant Success Program is designed to help merchants get the most value out of their Shopify Plus subscription. This program provides support, training, and resources to help merchants achieve their business goals and grow their online stores.
With the Merchant Success Program, merchants are given access to a world-class team of industry experts who can provide guidance on key business areas such as acquisition, conversion, retention, brand strategy, technical solutions, and business operations.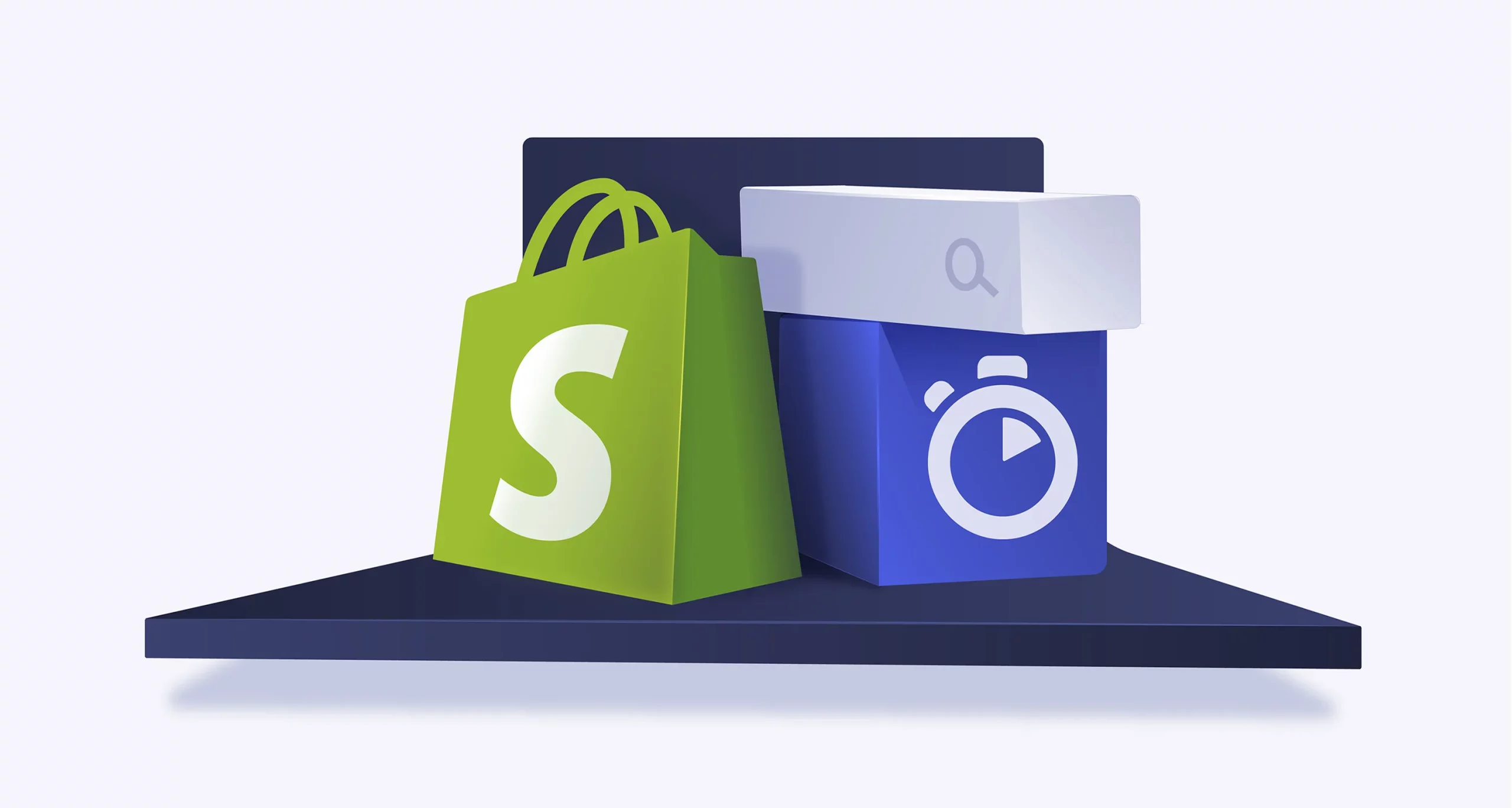 The program also offers online courses and support to help merchants improve their skills in these areas and achieve their business goals. Additionally, the program connects merchants with the right support and training to help them reach their targets and scale their businesses faster.
By joining the Merchant Success Program, merchants can plan their growth with a strategy that works, and they can join a community of other Shopify Plus merchants through educational and social networks. Overall, the Merchant Success Program is a valuable resource for any merchant looking to get the most out of their Shopify Plus subscription and take their business to the next level.
Unlimited staff accounts
Shopify Plus offers an unlimited staffing feature that enables merchants to add as many staff accounts as they need to manage their stores. This is a critical aspect of managing a growing business, as it ensures that you have the support you need to scale your operations without any limitations. Whether you're just starting out or have a large team working on your store, Shopify Plus provides you with the tools to manage your staff accounts effectively.
Adding staff members to your store is a straightforward process, and you can easily assign them the permissions they need to complete their tasks. You can also use permissions to control what sections of your store they can access, which helps you manage what your store's staff can do in your Shopify admin and the Point of Sale (POS) app.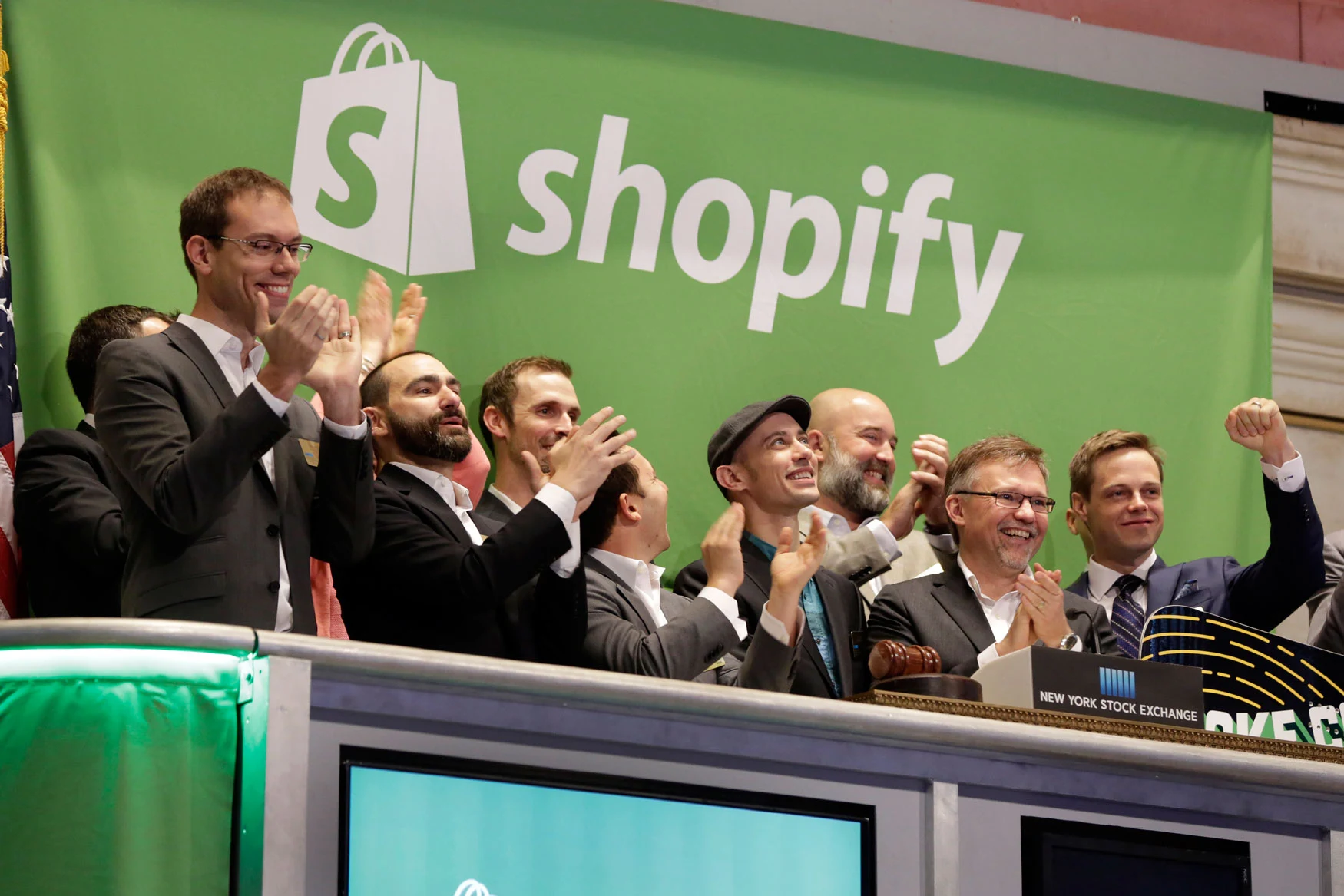 With Shopify Plus, you can add as many staff accounts as you need to your store without any additional costs. This unlimited staffing feature is especially valuable for businesses that are growing quickly and need to bring on more staff to manage their operations effectively. Instead of worrying about the costs of adding new staff members, you can focus on building your team and scaling your business.
In addition to unlimited staffing, Shopify Plus also provides merchants with a range of other features and tools to help them manage their teams effectively. These include powerful reporting and analytics tools that enable you to track your team's performance, as well as integrations with popular payroll and HR software solutions.
Permissions
One of the key features of Shopify Plus is its ability to offer merchants more control over the actions their staff can take in their Shopify admin. With Shopify Plus, merchants have access to additional permission settings that allow them to fine-tune access and control over their store's backend.
These additional permissions can be especially important for larger stores with numerous staff and collaborators. With Shopify Plus, merchants can set up separate report export permissions, allowing them to control which staff members have access to sensitive data. This can be especially useful for stores with many SKUs or complex pricing structures, where detailed sales data can be highly valuable.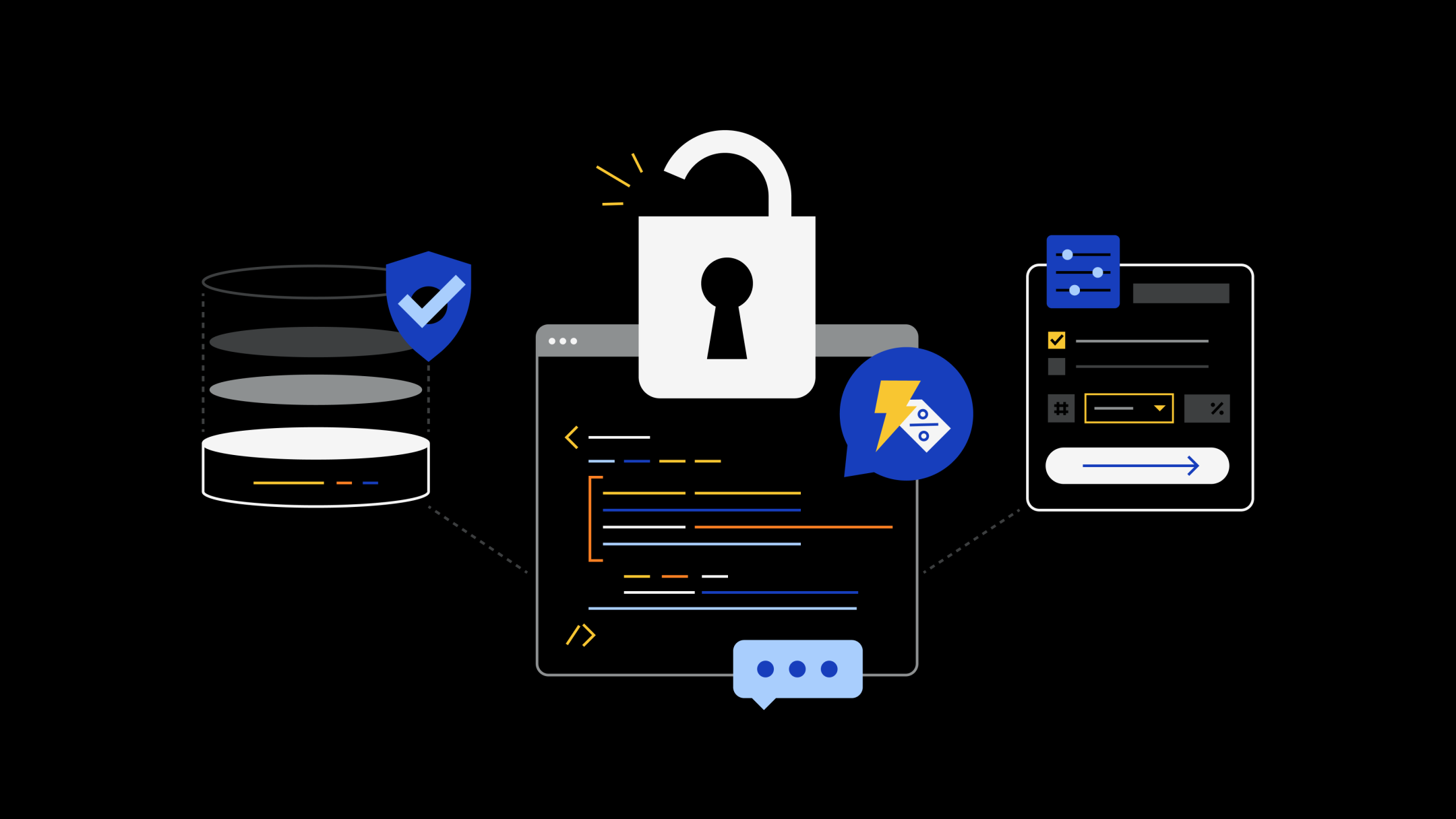 Shopify Plus also offers permissions to specific apps, allowing merchants to limit access to third-party apps on a per-staff member basis. This can help prevent unauthorized access to sensitive data or potential breaches of security.
By offering these additional permission settings, Shopify Plus gives merchants greater control over their store's backend and can help them ensure that their staff and collaborators have the appropriate level of access for their role. This can be especially important for stores that are growing rapidly and adding new staff members or collaborators on a regular basis.
Expansion stores
This is a key feature of Shopify Plus, to empower businesses to create up to nine regional stores within a single storefront. This functionality helps streamline international eCommerce management by catering to various markets and purposes. By offering localized experiences such as local shipping options, currency, and content, expansion stores can significantly improve conversion rates, enhance SEO performance, and optimize paid media campaigns.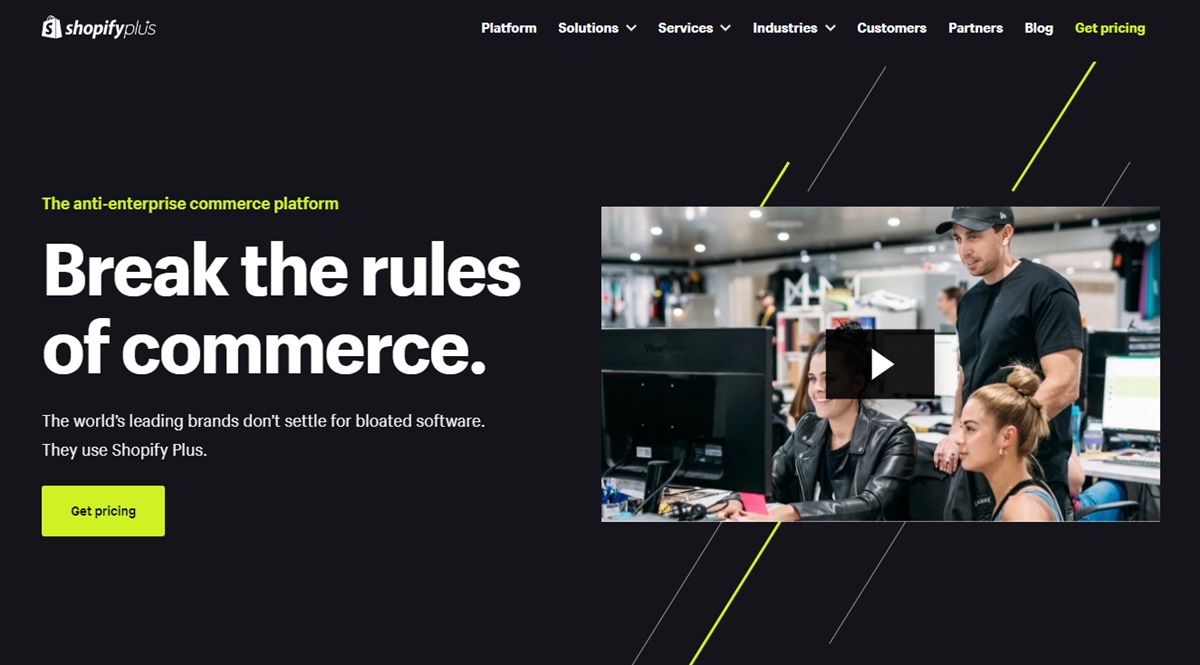 Creating and managing expansion stores is made simple with Shopify Plus. Businesses can import themes, files, and staff from existing stores during the store creation process, making the transition smoother. However, it is essential to note that data import is only possible during store creation and must be managed manually afterward. In summary, expansion stores provide a comprehensive solution for businesses seeking to grow their international presence, manage different locations, and cater to specific needs, all while enjoying the robust features and benefits of the Shopify Plus platform.
Shopify Plus Partner Program
The Shopify Plus Partner Program is designed to support high-growth businesses by offering a network of specialized partners. Service partners, known for their technical expertise, help with tasks such as migration, integration, store builds, redesigns, business strategy, and conversion rate optimization. Certified App Partners extend the platform's functionality with third-party apps that work seamlessly with Shopify Plus.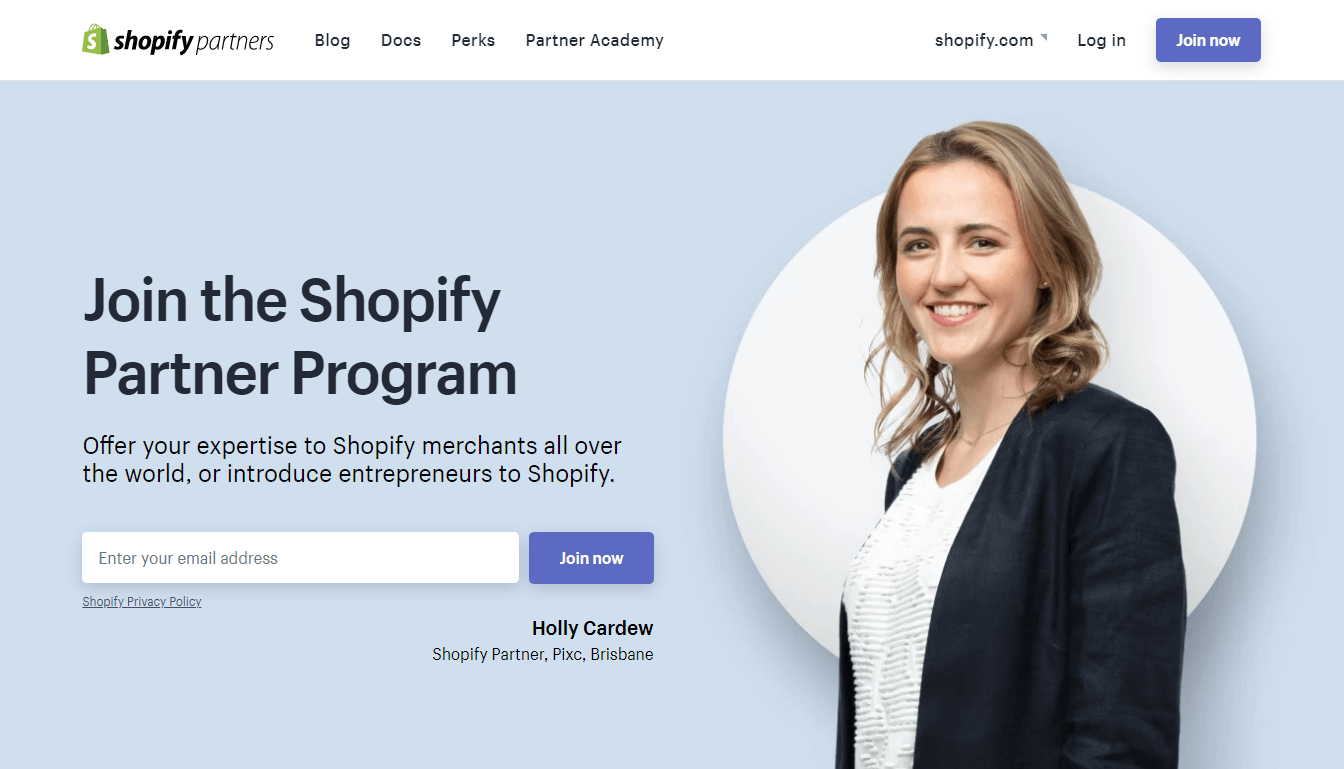 Additionally, industry experts are available to help your business stand out by providing tailored solutions for your specific industry. Overall, the Shopify Plus Partner Program provides a comprehensive ecosystem of partners to cater to the unique needs of your growing business.
Themes
Shopify themes play a crucial role in determining the organization, features, and style of your online store, providing customers with a unique experience tailored to your brand. With Shopify Plus, you can add up to 100 themes to your account, enabling you to experiment with new themes, maintain seasonal versions, or test modifications on a copy of your published theme.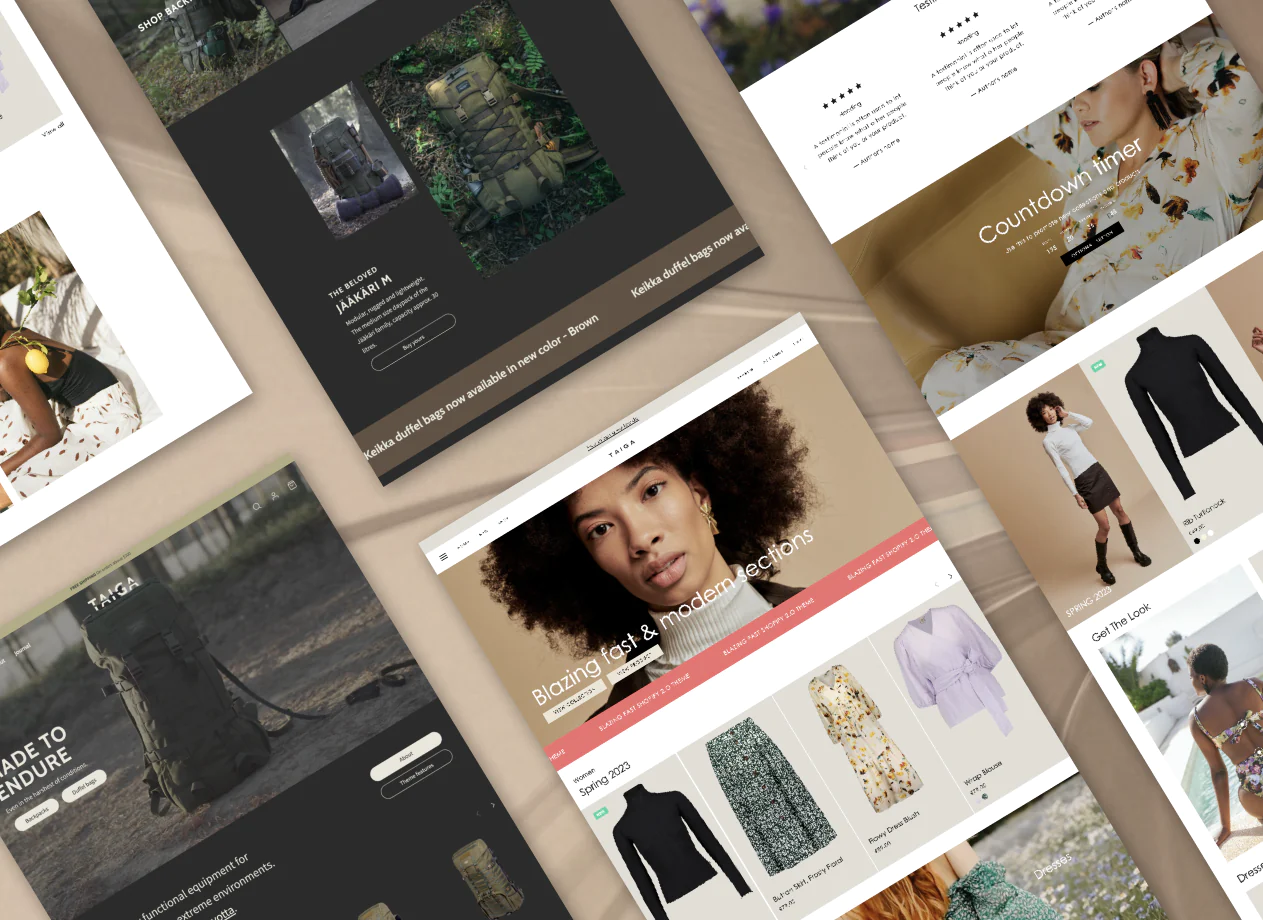 Shopify themes offer additional features such as sections on every page, enhanced app support, richer content through dynamic sources, and collection filtering. All themes from the Shopify Theme Store are optimized for performance, usability, and accessibility, ensuring a seamless shopping experience for customers on any device.
Shopify POS Pro
Shopify POS Pro is an integral part of the Shopify Plus plan, allowing you to sell your products in various settings, including brick-and-mortar stores, markets, and pop-up stores. The app syncs with Shopify to track orders and inventory across retail locations, online stores, and other active sales channels. With Shopify Plus, you can enjoy Shopify POS Pro for up to 20 locations at no additional cost, tailoring subscriptions to each location's retail needs.
The POS Pro offers a range of advanced features, such as customizable printed receipts, automatic discounts, retail staff permissions and management, unlimited POS-only staff, sales attribution, exchanges, save/retrieve carts, and advanced inventory management with Stocky, among others.
Shopify Plus Academy
The Shopify Plus Academy offers an extensive range of courses and webinars designed to help merchants succeed in various aspects of their business. With a total of 22 courses and 13 webinars, the content is organized across five topics: Getting Started, Marketing and Sales, Operations, Store Design, and Internationalization.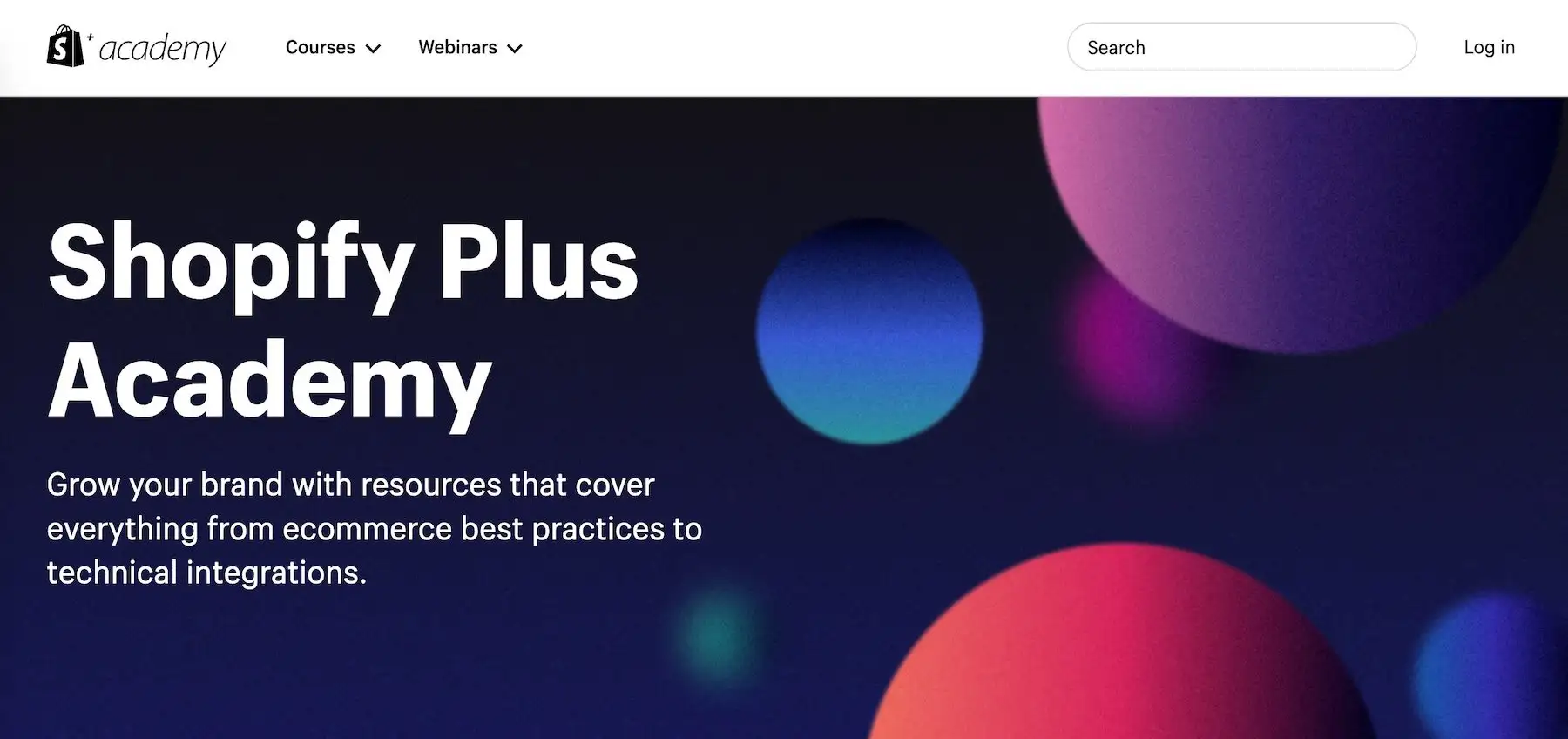 These resources cover essential subjects such as customer conversion optimization, site speed, search engine optimization, online store 2.0, user experience, social commerce, referral programs, data analysis, and omnichannel retailing, among others. The Shopify Plus Academy is a valuable resource for businesses looking to gain a competitive edge and excel in the eCommerce industry.
Setting up Shopify Plus
Tips on How to Effortlessly Launch your Enterprise-level Business on Shopify Plus
Setting up your enterprise-level business on Shopify Plus doesn't have to be a daunting task. To set up Shopify Plus for your enterprise-level business, follow these tips:
Shopify Plus channels of gathering information and support to set up with ease
With a wealth of information and support channels at your disposal, you can establish a strong foundation for your eCommerce venture with ease. Let's explore the essential channels to gather knowledge and access support, ensuring a smooth transition to Shopify Plus and ongoing success in the competitive online marketplace.
Foremost, if you are migrating your existing store to Shopify Plus, you can start by contacting the Shopify Plus sales team, who will guide you through the process of migrating your existing store to the platform. With their support, you will be able to easily set up Shopify Plus for your enterprise-level business.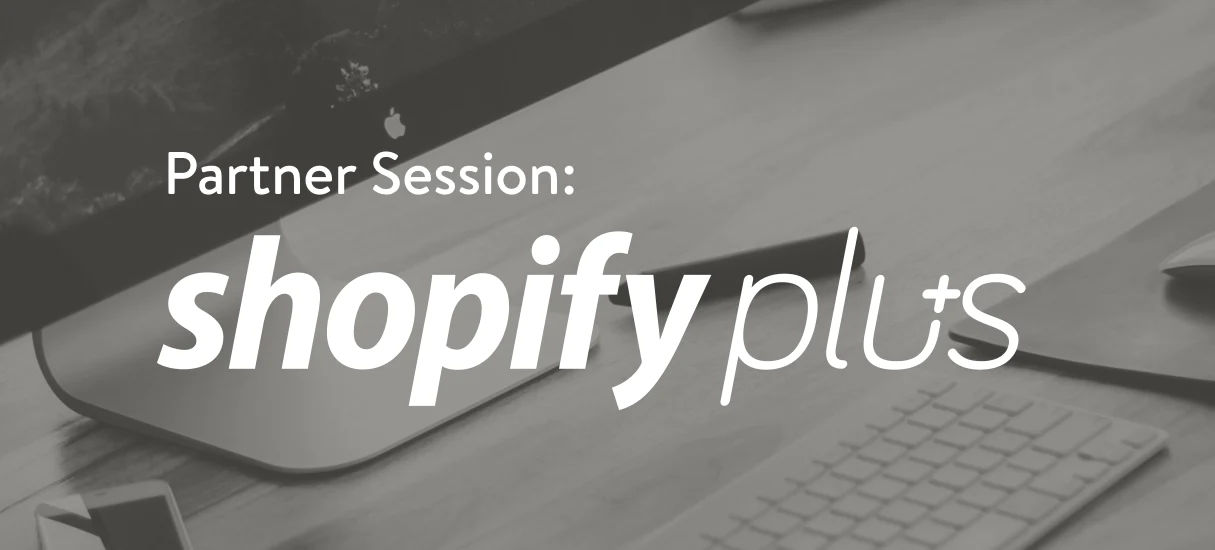 More than that, you can attend a Welcome Webinar. By participating in a webinar that covers the basics of Shopify Plus, its features, and the resources available to businesses, you'll receive a guided tour from Merchant Success Managers, who will answer your questions and help you navigate the platform.
Finally, subscribing to the New from Shopify Plus weekly newsletter and other Shopify social media is also a good way to stay up-to-date with the latest Shopify Plus updates. You will have notifications on the latest news, from new product features to beta opportunities, and events.
Tools and integrations that optimize your Shopify Plus experience
Leveraging the right tools and integrations can take your Shopify Plus store to new heights, optimizing every aspect of your eCommerce business. The top tools and integrations are designed to enhance your Shopify Plus experience, from streamlining operations to boosting sales and customer satisfaction. Discover the essential resources that will empower your store to thrive in the competitive online marketplace.
Customize your checkout experiences and streamline sales processes using Shopify Scripts. Implement personalized checkout options, shipping methods, payment options, and more to enhance your customers' shopping experience.
Embrace eCommerce automation with Shopify Flow and Launchpad
Save time and energy by employing automation tools like Shopify Flow and Launchpad. Shopify Flow allows you to create custom workflows that automate day-to-day tasks, while Launchpad enables you to set up and run sales promotions effortlessly.
Power your store with API call increases and enterprise-level integrations
Enhance your store's capabilities with increased API calls and seamless integration of third-party platforms like PIM, ERP, IMS, OMS, CRM, 3PL, WMS, and global fulfillment partners. This allows you to streamline your entire business operation.
Manage users and multiple stores from your admin
Use the enhanced version of the standard Shopify admin to manage your entire company with a new organizational management tool. This system enables you to manage users, quickly create new stores populated with data, and obtain a high-level overview of key business metrics across all stores in your organization.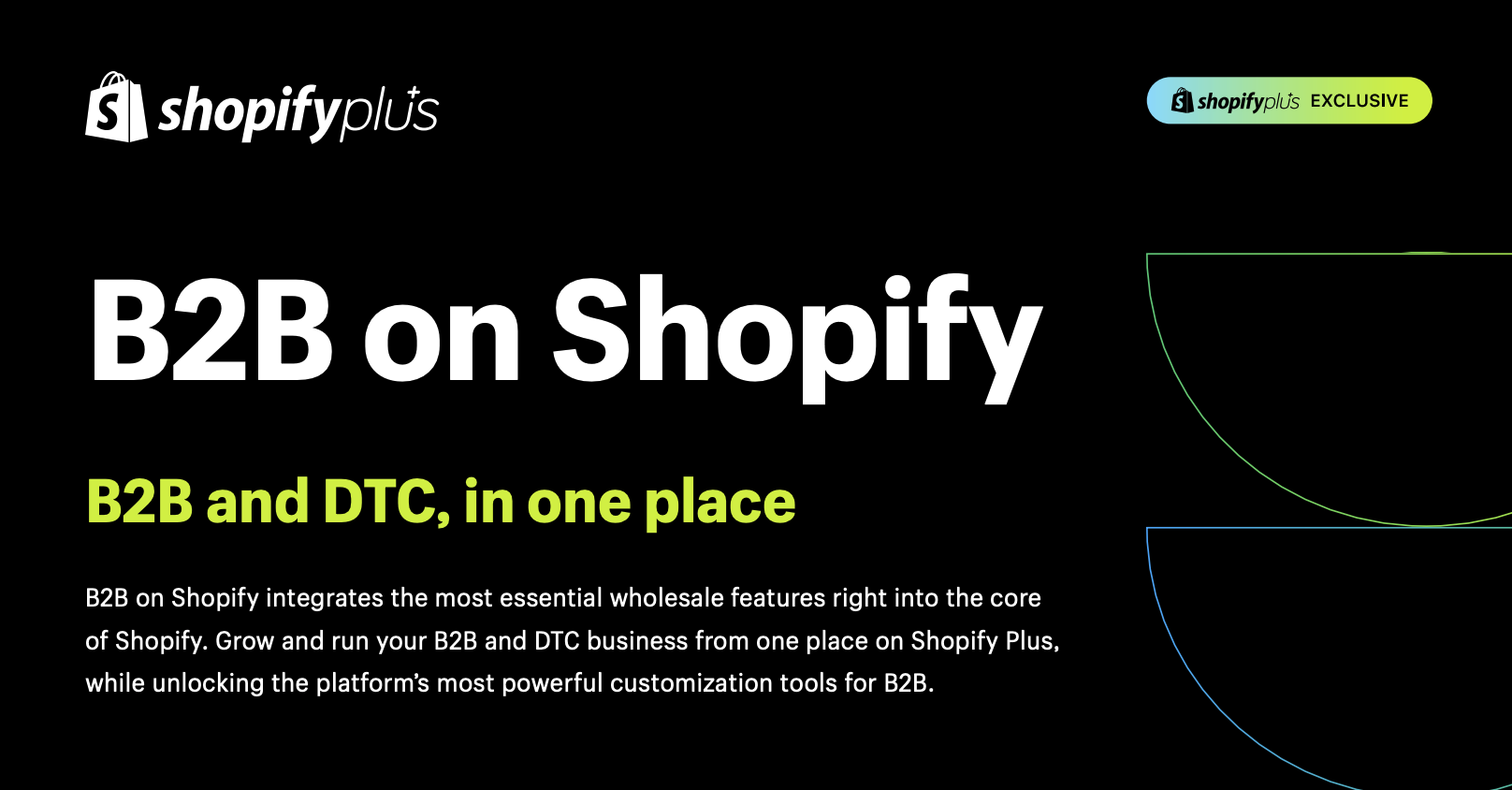 Sell wholesale and direct from one place
Leverage Shopify's B2B features to sell to both wholesale and retail customers from a single platform. Customize company profiles, price lists, payment terms, B2B checkout, and customer accounts to scale your wholesale process and reach more customers.
Find new customers with Shopify Audiences
Utilize Shopify Audiences to deliver high-intent audiences for your digital ads, lowering advertising costs and reaching new buyers with greater ease. Accurately measure audience performance with Shopify's reporting tools.
Grow your business with Shopify Plus support
Benefit from the merchant success program, which provides access to products, platforms, and training to help define a clear roadmap for success. Receive 24/7 priority support from Shopify Plus support teams, who can assist with technical issues, third-party integrations, and connecting you with approved Shopify Plus Partners for design and development projects.
Doing taxes conveniently with Avalara AvaTax
Enjoy seamless tax compliance with the integration of Avalara AvaTax on your Shopify Plus store. This automated tax calculation solution simplifies tax management by providing accurate sales tax calculations based on up-to-date tax rates and rules. With Avalara AvaTax, you can focus on growing your business without worrying about tax-related complexities.
Essential Resources for Maximizing Commerce Platform Capabilities
To stay ahead in the ever-evolving world of eCommerce, it is crucial to utilize the right resources to unlock the full potential of your commerce platform. These resources will ensure your business thrives and grows, meeting the demands of an increasingly competitive online market.
Embrace the power of multichannel selling by integrating various sales channels into your Shopify Plus store. By selling on multiple platforms, you can reach a wider audience, increase brand visibility, and maximize revenue. Stay competitive by meeting your customers where they are, be it social media, online marketplaces, or brick-and-mortar stores.
Cater to a global market by hosting up to nine expansion stores on Shopify Plus, tailored for internationalization and localization. Customize each store to suit the language, currency, and regional preferences of your target audience. This targeted approach will help you expand your business across borders and tap into new markets with ease.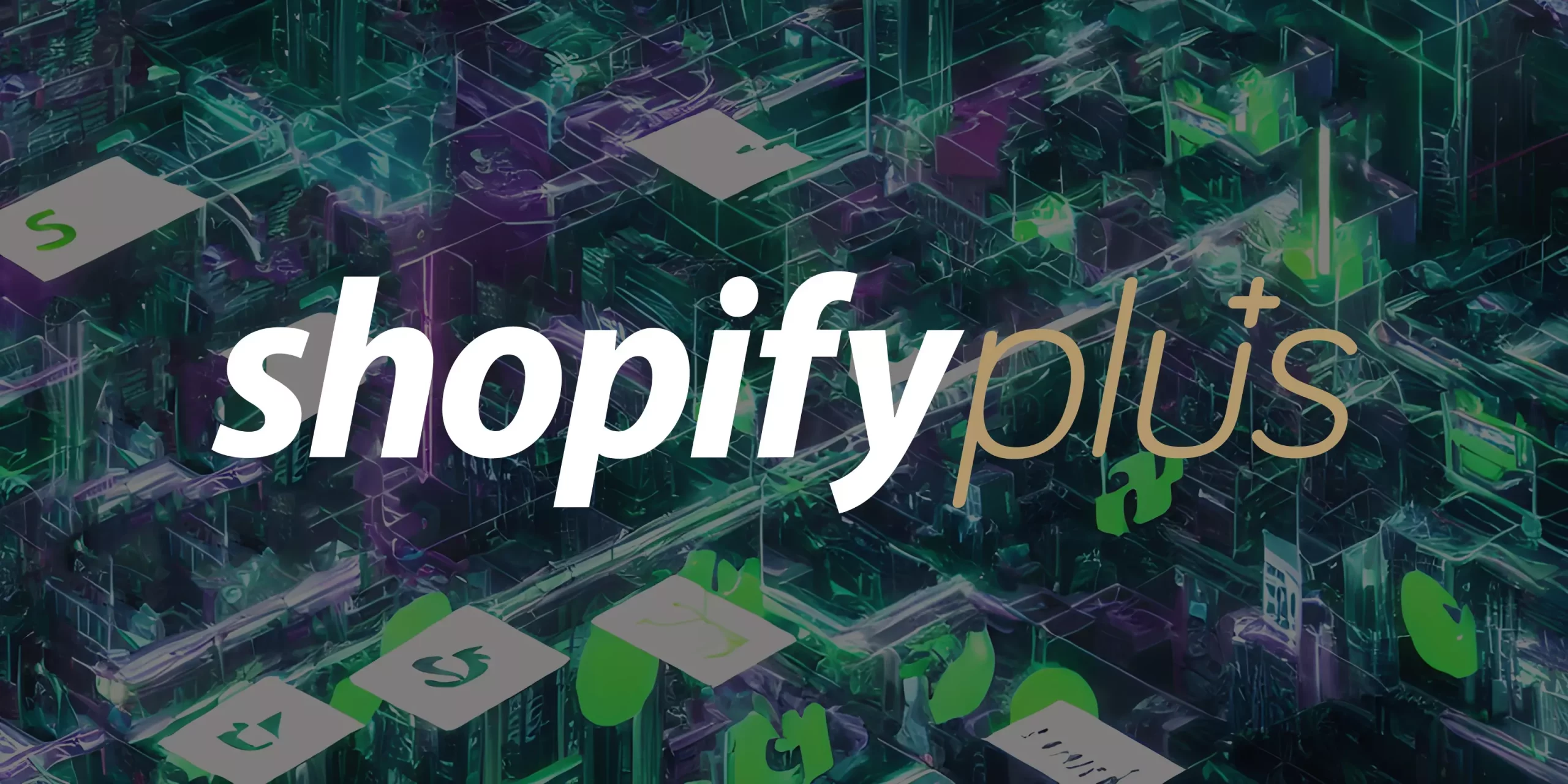 Get ahead of the competition by participating in Shopify Plus beta programs. These exclusive opportunities allow you to preview and influence the product roadmap, giving you early access to new features and improvements. Stay ahead of the curve and make the most of the latest eCommerce innovations by testing and providing feedback on upcoming Shopify Plus releases.
Gift Card API and Gift Card Adjustment API
Enhance your customers' gifting experience with the Gift Card API and Gift Card Adjustment API. These advanced tools allow you to efficiently manage and customize your store's gift card offerings, making it easier than ever for your customers to share your products with their loved ones. Simplify the process of issuing, adjusting, and redeeming gift cards to boost sales and customer satisfaction.
Efficiently manage multiple account users on your Shopify Plus store with the User API. This powerful tool enables you to oversee user permissions, access levels, and roles, ensuring that your team members have the appropriate access to manage and operate your store. Streamline your store management and maintain control as your business grows and your team expands.
Issues and obstacles that may arise during setup
While Shopify Plus offers a powerful platform for eCommerce businesses, some potential issues or obstacles may arise during the setup process. Here are some key challenges you might face:
Expansive Product Portfolios
An expansive Product Portfolio can pose challenges for businesses using Shopify Plus, as the platform supports up to three options per product (such as size, color, and style) and 100 variants of option combinations. For businesses with more than three options and 100 variants, this limitation can impact their ability to effectively showcase and manage their product offerings. To overcome this issue, businesses may need to explore alternative solutions like grouping products, using third-party apps, or implementing product lists. These workarounds can help accommodate larger product portfolios and enhance the shopping experience for customers, despite the inherent limitations of Shopify Plus.
Large Catalog Organization
Large Catalog Organization can be a challenge for businesses using Shopify Plus, especially when dealing with extensive product catalogs. Shopify's native navigation system may struggle to handle such catalogs effectively, as product tags might not display all relevant filters for customers to easily find and navigate through the available products. To address this issue, businesses can explore alternative solutions such as implementing faceted navigation and search systems, utilizing multi-level navigation, or creating a more structured collection hierarchy. By adopting these workarounds, businesses can improve the organization of their large catalogs and enhance the user experience for their customers, overcoming the limitations of Shopify Plus's native navigation capabilities.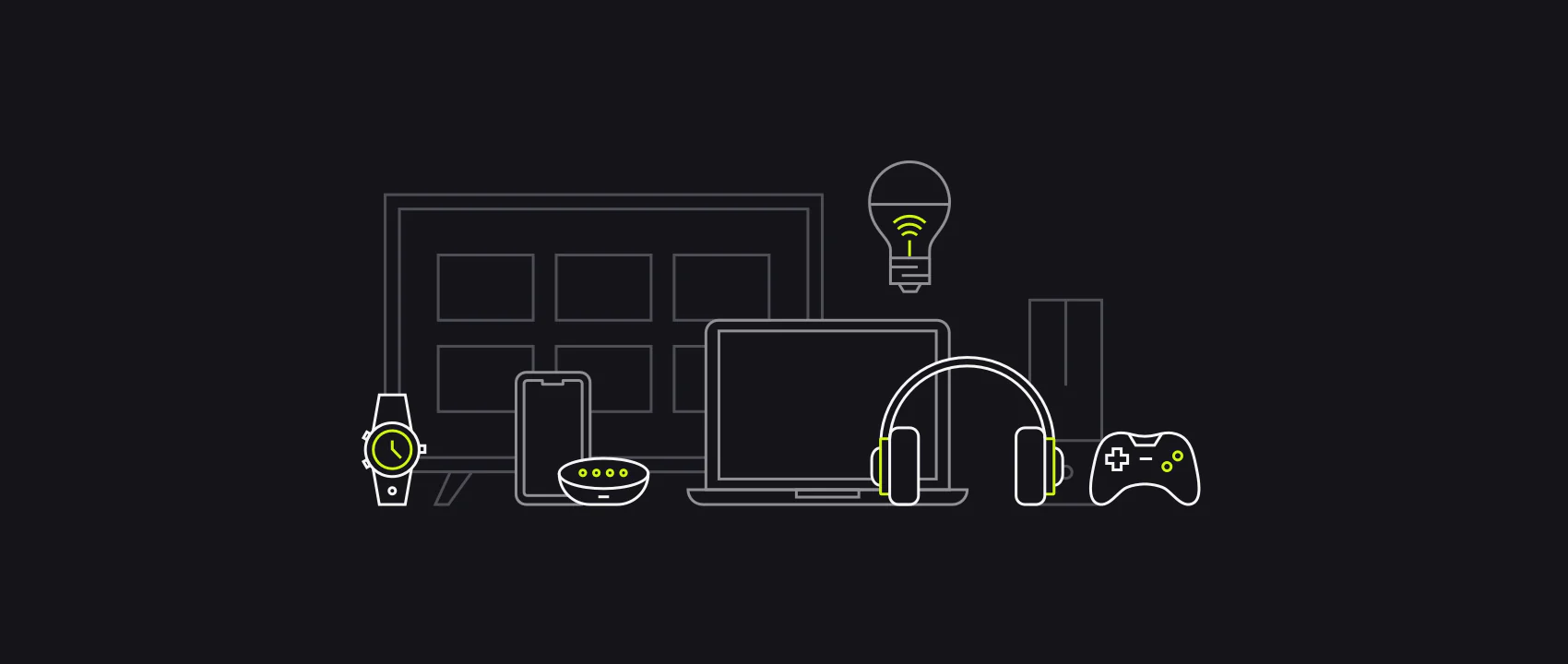 Technical Difficulties with Shopify Plus may include URL structure limitations and overly simplistic breadcrumbs, which can impact user experience and SEO. Shopify's fixed URL structure may cause issues when migrating from another platform, as it necessitates careful handling of 301 redirects, sitemap resubmission, and a consistent navigation structure to maintain SEO performance. Additionally, Shopify's native breadcrumbs are basic and do not support multi-level categories, potentially complicating site navigation for users visiting the site through external links or search results. Businesses may need to rely on workarounds, such as using meta fields, to enhance breadcrumbs and improve the overall user experience on their Shopify Plus store.
Checkout Issues encompass various limitations that businesses may face while setting up Shopify Plus, ranging from discount limitations to checkout configuration and payment support. Stacked discounts and varied product pricing can create challenges when using Shopify apps that utilize the Shopify Draft Order API, resulting in difficulties for merchants attempting to provide flexible pricing options. Additionally, Shopify discourages extensive customization of the checkout process, as the platform performs daily tests to optimize the user experience. This can limit the ability of businesses to tailor the checkout process to their unique needs. Furthermore, certain product categories are not supported by Shopify Payments, necessitating the use of alternative payment gateways. Lastly, the Wholesale Channel Portal Design in Shopify Plus comes with a basic, unchangeable user experience and is incompatible with Shopify Scripts at checkout, limiting customization options for businesses catering to wholesale customers.
Shopify Plus success case studies
Allbirds
Allbirds, a successful fashion and apparel brand, has experienced significant benefits by using Shopify Plus for its omnichannel business. Leveraging the Shopify POS system across its global stores, the company has achieved increased conversions through buy-in-store, and ship-to-customer technology. This approach allowed Allbirds to keep less stock in store and require less retail space to operate. The brand has also enjoyed better inventory management and insights, leading to more informed inventory decisions.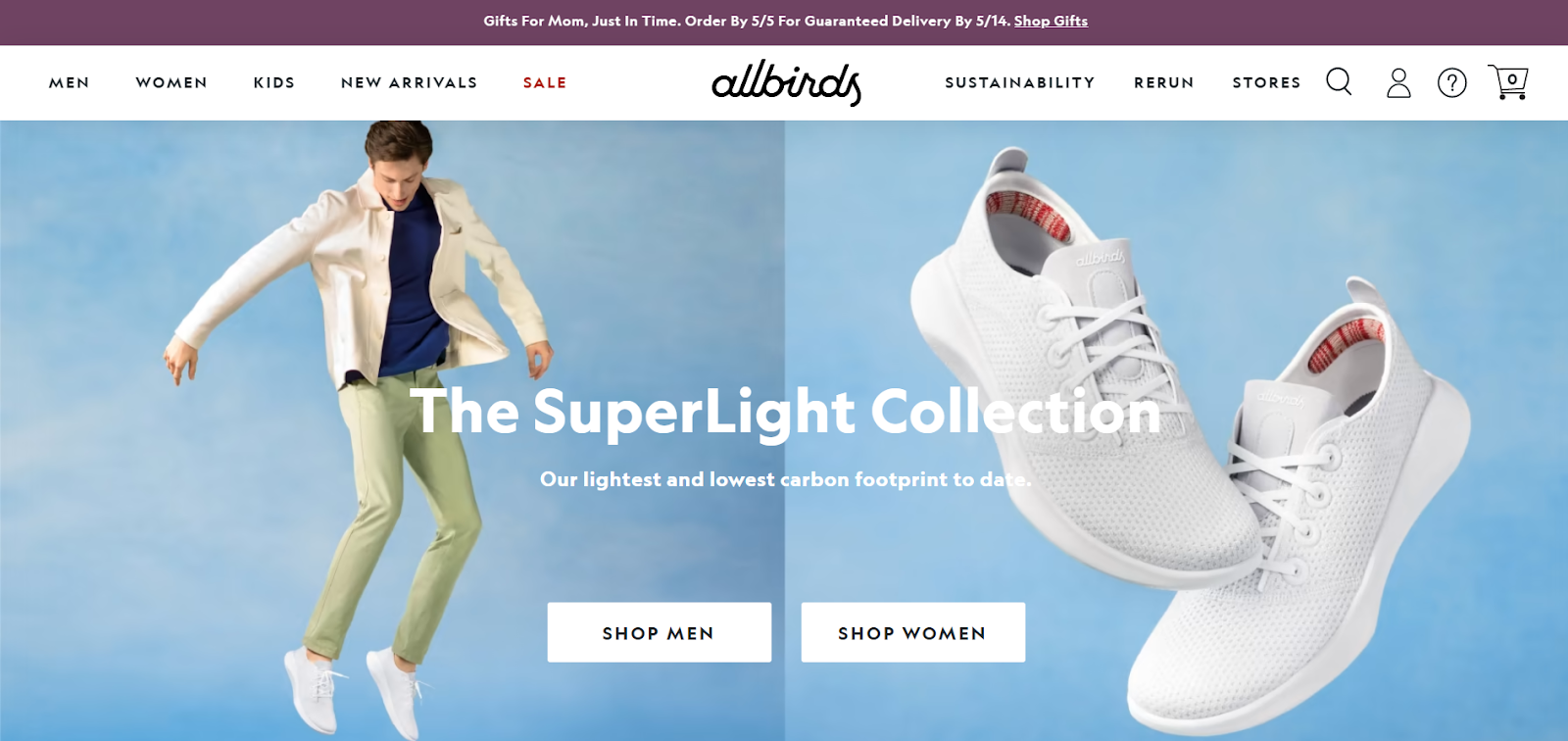 With Shopify Plus, Allbirds can handle peak retail foot traffic by using up to 18 Shopify POS systems in each store simultaneously, offering faster checkout experiences for customers. The platform provides a unified home for all customer information, creating a seamless shopping experience and a single view of the customer. This has eliminated the need for complex and costly back-end systems while facilitating Allbirds' growth as an omnichannel retailer.
Staples Canada
Staples Canada, a leading consumer electronics retailer, experienced significant benefits after migrating to Shopify Plus. By re-platforming, Staples was able to run 4x more online sales promotions per day, achieve all-time sales records during Black Friday Cyber Monday, and maintain site stability with no performance issues during a month of COVID-19-induced Black Friday-like sales levels.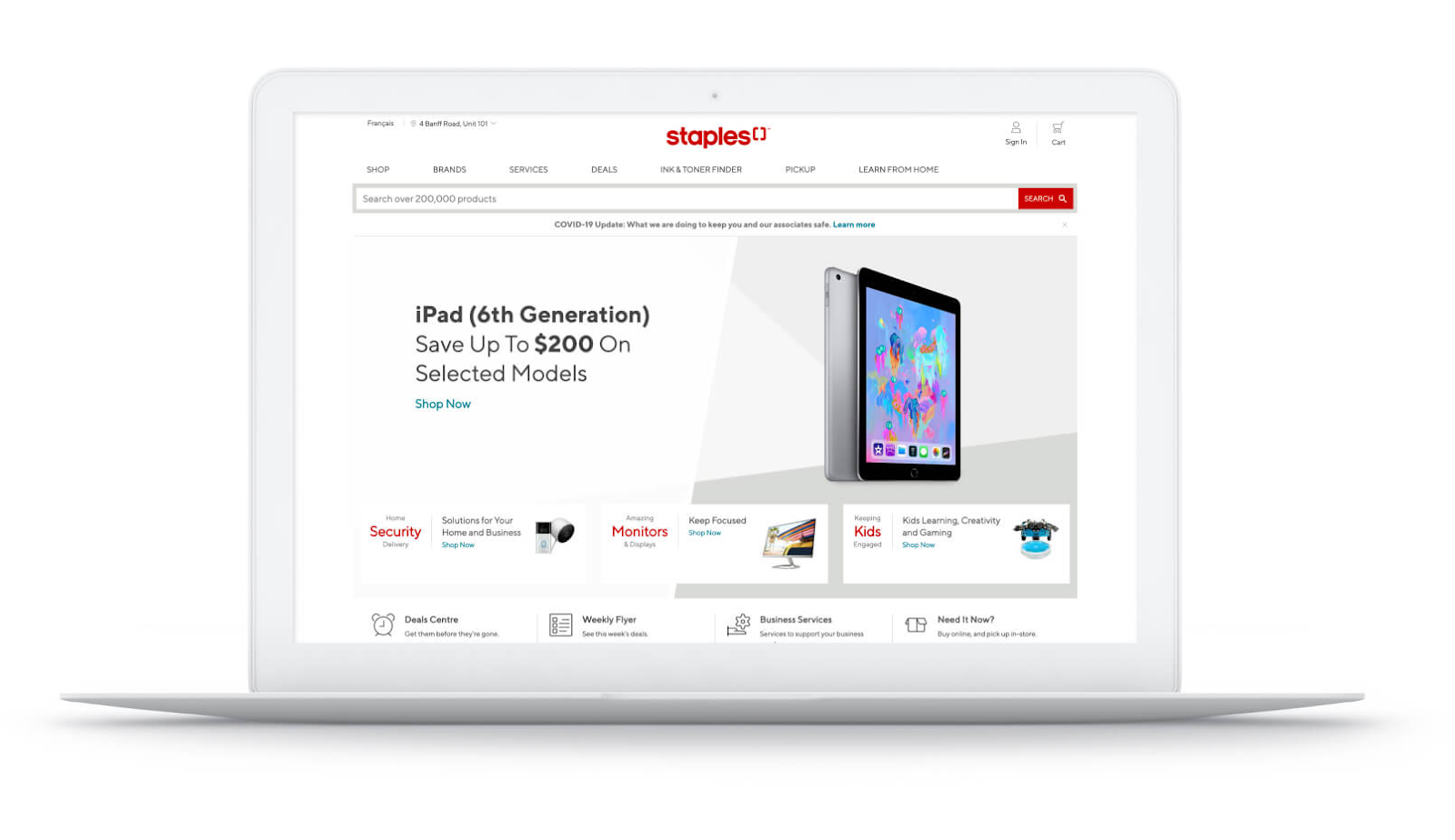 Shopify Plus allowed Staples to re-platform in half the time and at half the cost of other major platforms while integrating seamlessly with their existing enterprise resource planning system. The platform's flexibility enabled Staples to update or cycle through sales campaigns in real-time, quickly adapt to market changes, and launch click-and-collect programs across all its Canadian stores in just 72 hours. By using Shopify Plus, Staples could shift its focus from managing technical issues to enhancing the customer experience, ultimately contributing to the company's growth and success.
Heinz UK
Heinz UK, a renowned food and beverage company, experienced significant benefits after launching its direct-to-consumer site using Shopify Plus. With the help of Shopify Plus, Heinz was able to launch a direct-to-consumer offering in just one week. This enables them to address the immediate needs of their customers during the COVID-19 pandemic and lays the foundations of a new business model, allowing the company to explore new ways to engage with customers directly and deliver products efficiently.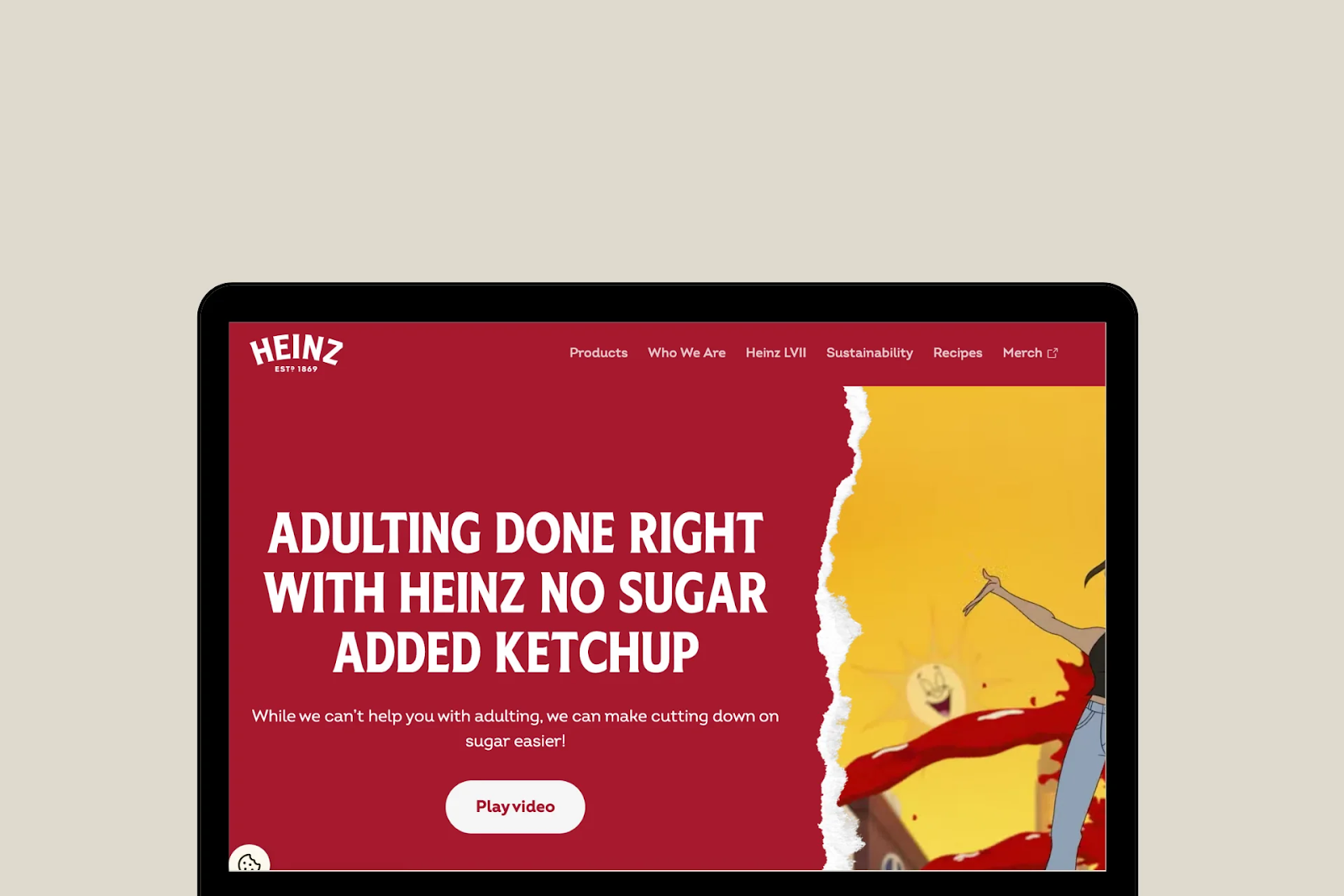 Make food products available to vulnerable populations and essential workers who were struggling to access Heinz products due to self-isolation or limited store access.
The Shopify Plus platform met Heinz's requirements for stability, simplicity, ease of use, privacy, and GDPR compliance. This allows the company to quickly respond to the needs of its customers and maintain a strong connection with its community during challenging times. The success of Heinz to Home has provided valuable insights into customer preferences, enabling Heinz to continue innovating for the future.
Mr. Roses
Mr. Roses, a luxury florist and gift boutique, experienced significant benefits after adopting Shopify Plus for their online platform. Among these benefits was the ability to scale during peak seasonal times without any downtime. This ensured a smooth and uninterrupted shopping experience for customers during high-traffic occasions like Valentine's Day and Mother's Day.
Another advantage of using Shopify Plus was the time saved from managing infrastructure. This allowed the company to focus on its core business and continue to grow. Furthermore, the enhanced quality of customer experience was achieved through the simplicity and streamlined nature of the Shopify Plus platform, which complemented the luxury products offered by Mr. Roses.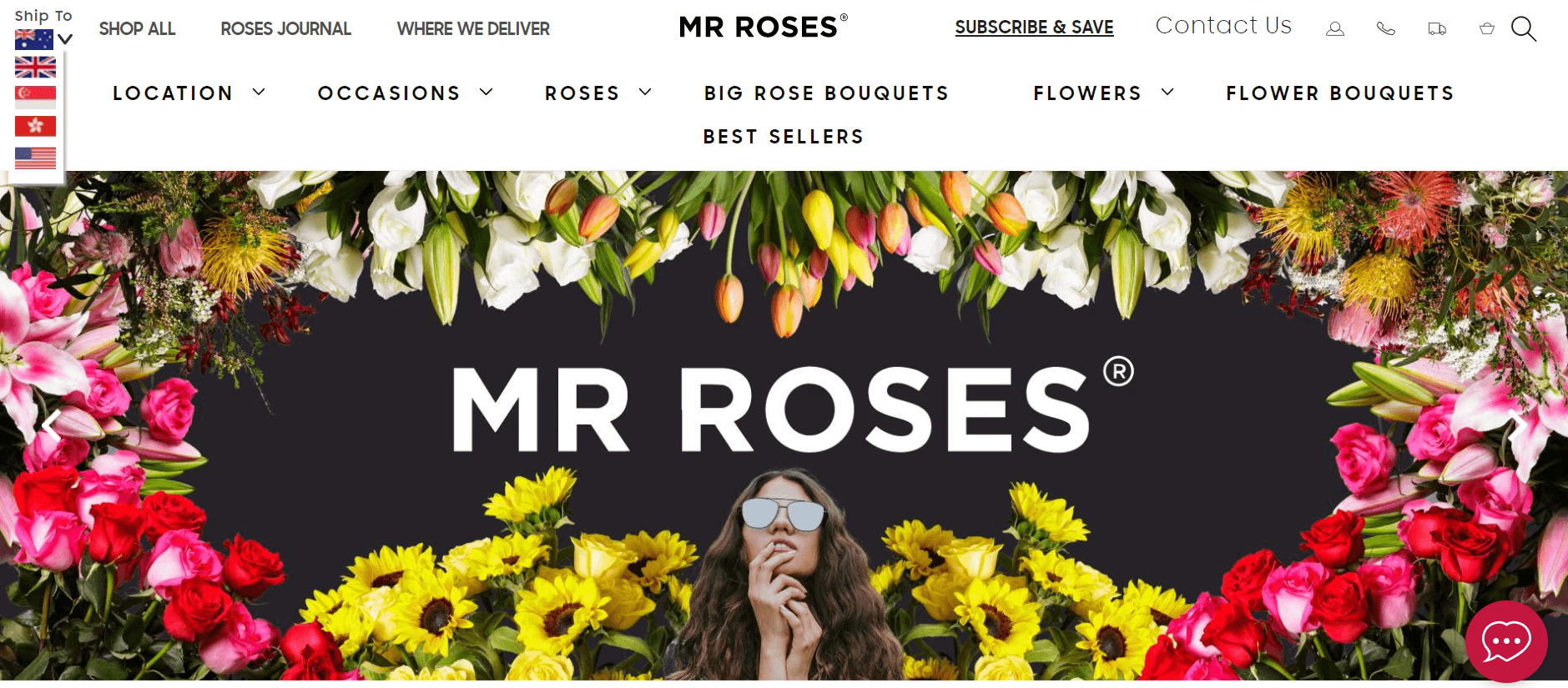 As a result of these benefits, Mr. Roses has seen an increase in return customers, with many choosing to purchase outside of traditional and seasonal gifting occasions. The company has successfully maintained a reliable and high-quality online presence with the help of Shopify Plus, which has ultimately contributed to its overall success.
Outro
Whether you're a well-established business or a rapidly growing enterprise, Shopify Plus offers a wealth of benefits to help you scale your eCommerce operations. With its range of features, customization options, and specialized apps and channels, Shopify Plus is the go-to platform for businesses looking to succeed in today's competitive eCommerce landscape. By using the tips and resources outlined in this article, you can effortlessly launch your enterprise-level business on Shopify Plus and take your eCommerce game to the next level.