Are you a business owner or entrepreneur looking to get into eCommerce but don't know where to start? Shopify stores are quickly becoming the go-to choice for entrepreneurs and business owners who want to launch their products online.
With one product Shopify stores, you can easily buy and sell individual items, whether they be digital downloads, physical goods like clothing or jewelry, services like web development, and marketing consulting—the possibilities are endless!
In this blog post, we will discuss some typical examples of successful one product Shopify store setups, as well as show you how easy it is to set up your own without requiring intensive technical knowledge. Keep reading for an in-depth breakdown of starting your own one product Shopify store!
What is one product Shopify store?
The name pretty much says it all. You create a Shopify-based website to offer a single product and encourage online sales.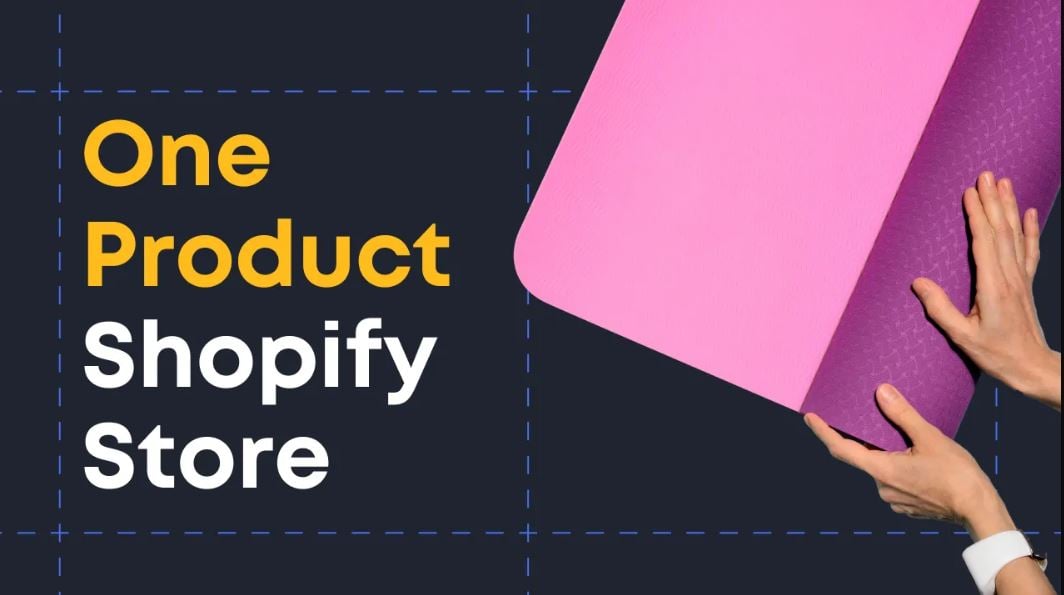 There is no set guideline for what sort of goods to offer, however, the following are some of the most specific examples of where retailers may make the most of a single product Shopify store:
Digital offerings: include teaching resources like courses and ebooks as well as services like yoga video classes and meditation sessions; or arts & music, software tools.
Niche products: successful branding by concentrating on a certain clientele. Some great examples are presented for vegan food, pet accessories, and gaming seats.
General merchandise: such as water-resistant phone covers or backpacks, may satisfy a wide range of buyers.
Additionally, you may provide variations in your products like different sizes, colors, or materials to give customers more options.
The benefits of one product online store
Let's examine in further detail the benefits you may have from a Shopify store that sells a single item:
Optimize the use of time and resources: By concentrating on creating your one and only product, also known as the flagship. Simply sell one product and do it well. You may use the internet shop as a way to deliver your goods to clients who have the highest standards.
Enlarge your audience: The internet is a huge platform that you can use to reach a sizable audience with your goods. Sellers don't want to pass up the chance to expand their business and launch an online store because of this, even if their physical store is doing well.
Aid in developing a powerful brand: As previously noted, it will be simpler to develop brand recognition and develop an advertising strategy because you have time to concentrate on only one product. After viewing your website, people will be aware of what your company does and the benefits they may expect. It would be more productive to invest time and energy in a website that actively engages with the targeted market segments rather than attempting to appeal to everyone, especially in specialized sectors.
Create less work with a simpler workflow: Only need to design and improve one product page will reduce the amount of work you have to do, as opposed to establishing several collections and catalogs as you would with a multi-product store. Additionally, it is much easier to implement and saves a lot more time to manage orders and supplies for only one item.
10 one-product Shopify store examples
Although the ten Shopify one product store examples have quite varied offerings and designs, they however have a few things in common. They all have effective branding because the tone and aesthetics reflect their ideals and help to establish identity.
These best one product Shopify stores all make use of the appropriate Shopify themes, which offer sufficient modification options to help them create pages that are more distinctive and relevant for their messages.
Easy navigation with intuitive design, social proof sections, high-quality photos, brief explanations, and giving benefits priority over features are some of the most prevalent components.
Seattle Cider Co
The Seattle Cider website focuses on offering five different flavors of small-batch ciders made from Washington apples that are farmed nearby. The page starts with a full-page illustration of Seattle's natural beauty, a retro-style logo, and the claim that this won't be your typical cider.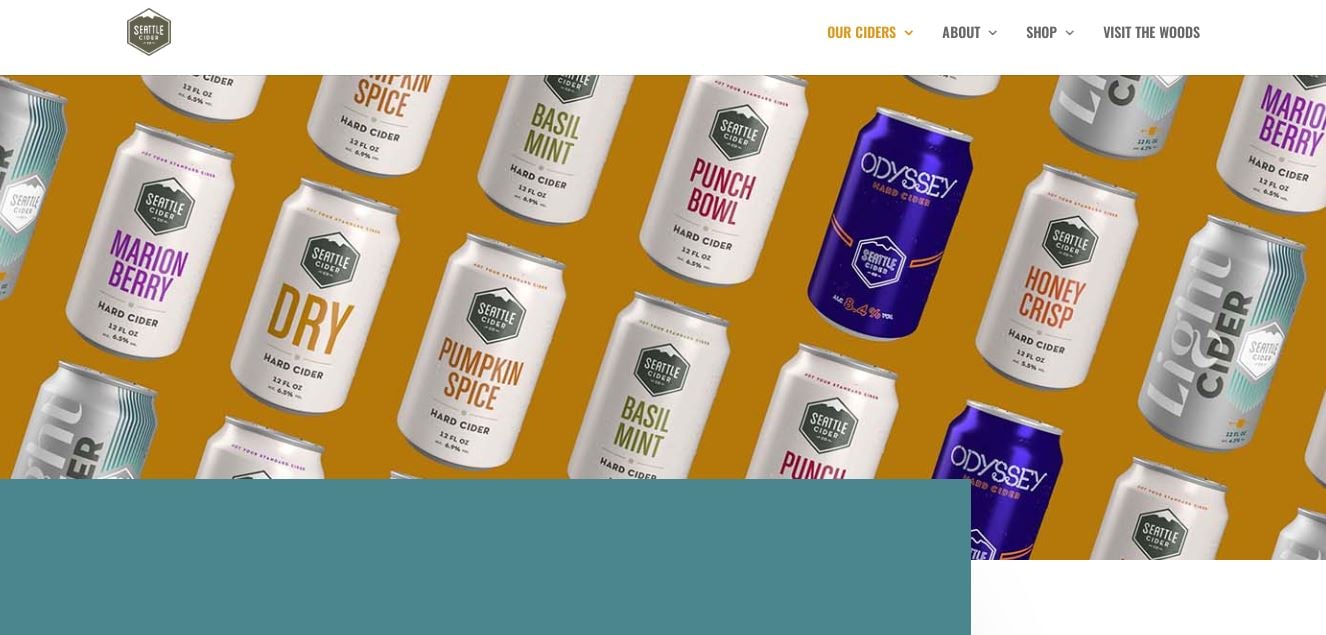 The menu becomes sticky and readily available as you scroll. However, the objects in the menu really indicate sections rather than distinct pages. This minor change is really unusual and fascinating. The most significant part of our website, the Ciders area, features high-quality product photography photographs of the various beverages that can all be clicked to view additional information.
The best section, which provides a tremendous watching value for the potential customer, comes after the product display and the ingredients. This graphic scroll shows you the steps the manufacturer takes to make your batch of cider.
Palmpress
In this case, the service of using a one-cup coffee press to make coffee is the product that the Palmpress sells. It begins with a powerful hero who immediately explains the product. Then, it is followed by a CTA and includes a segment on social evidence that acts as a power converter.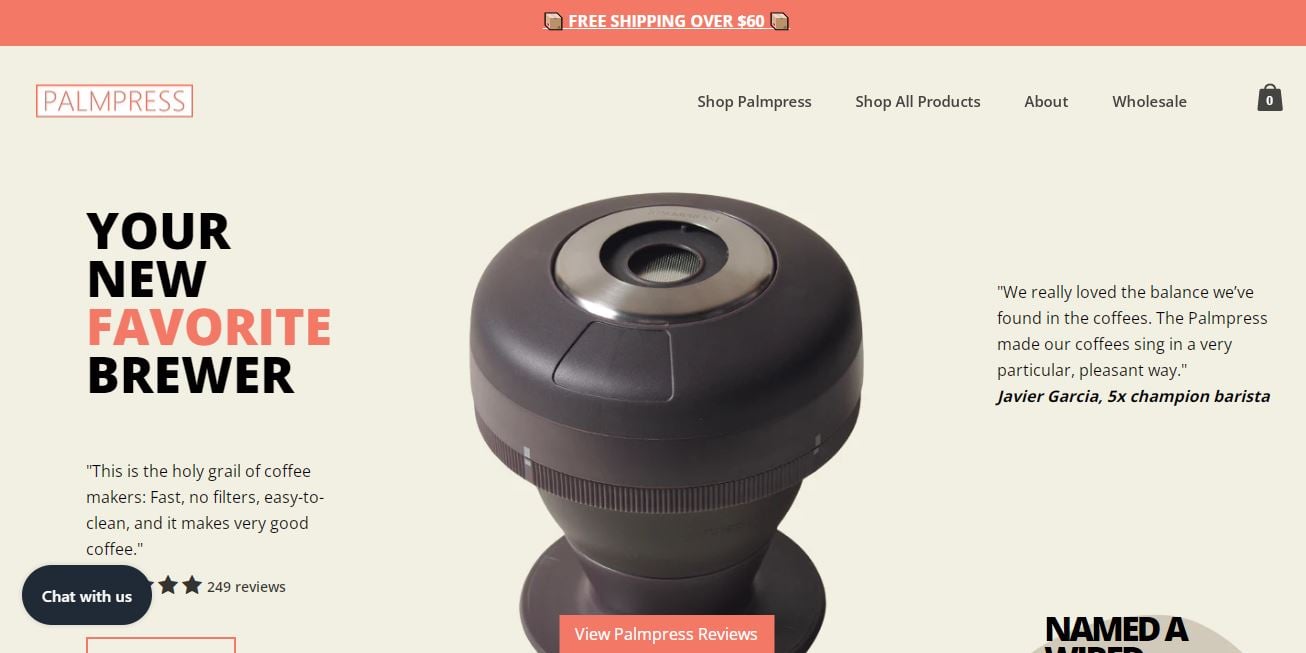 Speaking of effective conversion tactics, the page additionally conveys the characteristics of the product via badges. Small symbols with concise text are eye-catching, catchy, and always appear more professional.
IDRAW
A range of premium, specially crafted artist sketchbooks from IDRAW are available for a variety of styles, including manga, vehicle design, and comics. Sketchbooks are the main theme of the webpage, which has strong writing and a tranquil color scheme.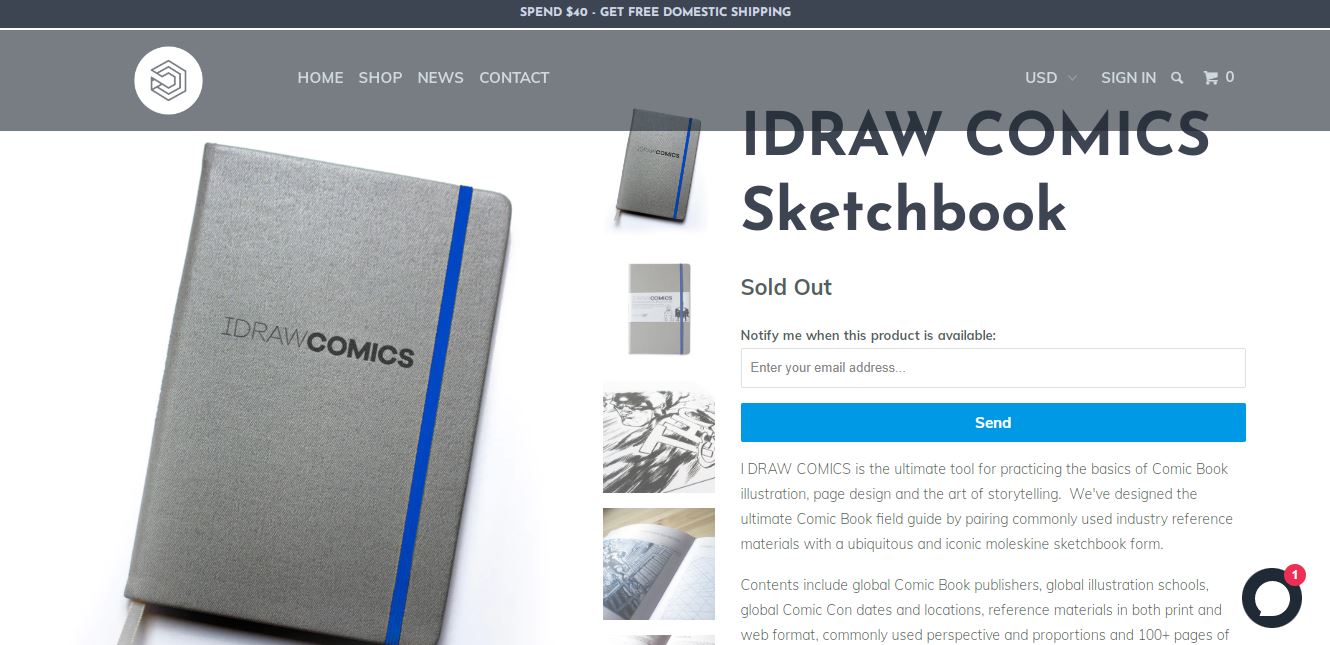 Along with full-width photographs and insightful explanations, this 1 product Shopify store also includes badges for the many product versions.
Ratio Coffee
High-end coffee machines are the only item being sold on this Shopify business. Ratio Coffee does this with a stylish layout and a fluent scrolling experience with basic animations. It has a powerful hero at the beginning with a backdrop video, a strong title, and a CTA. It is really simple yet effective.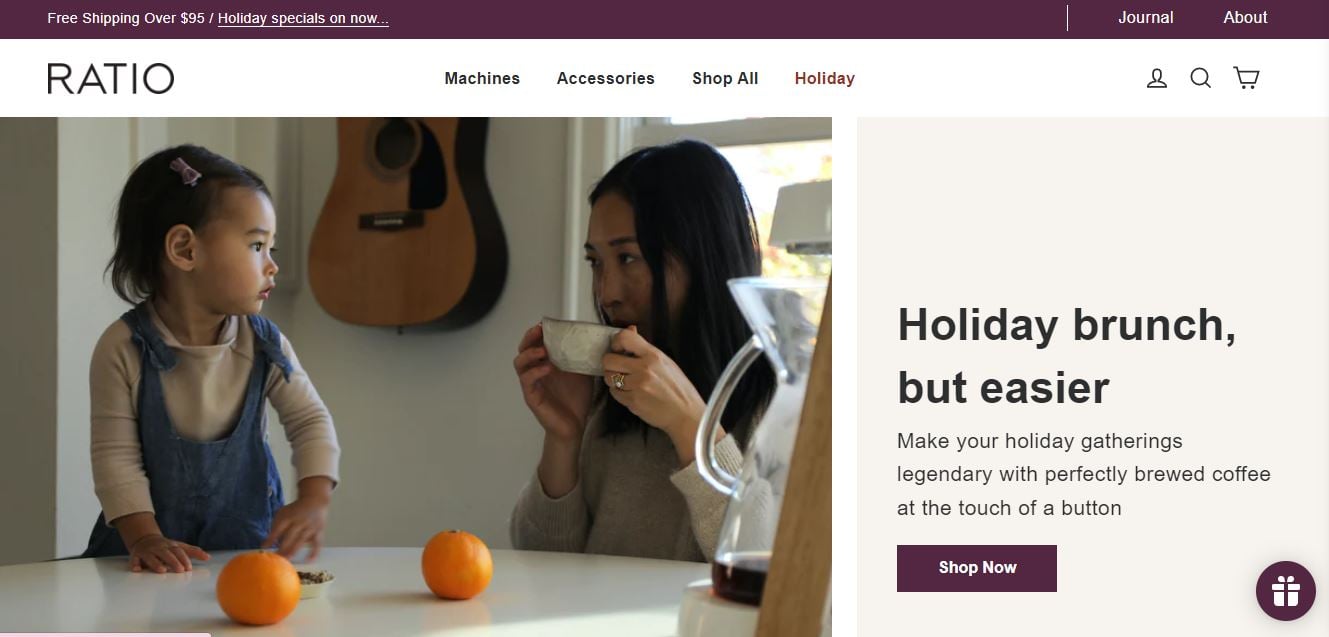 Additionally, the store offers demonstrations of the product in operation, user manuals, related goods, and short listings of product variants. The store's superb design expertly centered around the goods rather than the other way around, and the simple and clear navigation only strengthens that point.
Truff
This one product store Shopify – Truff specializes in truffle hot sauces and has a fantastic homepage design example. No matter how compelling the hero is, most viewers won't click the CTA straight away, thus the display on scrolling needs to be equally beautiful and interesting.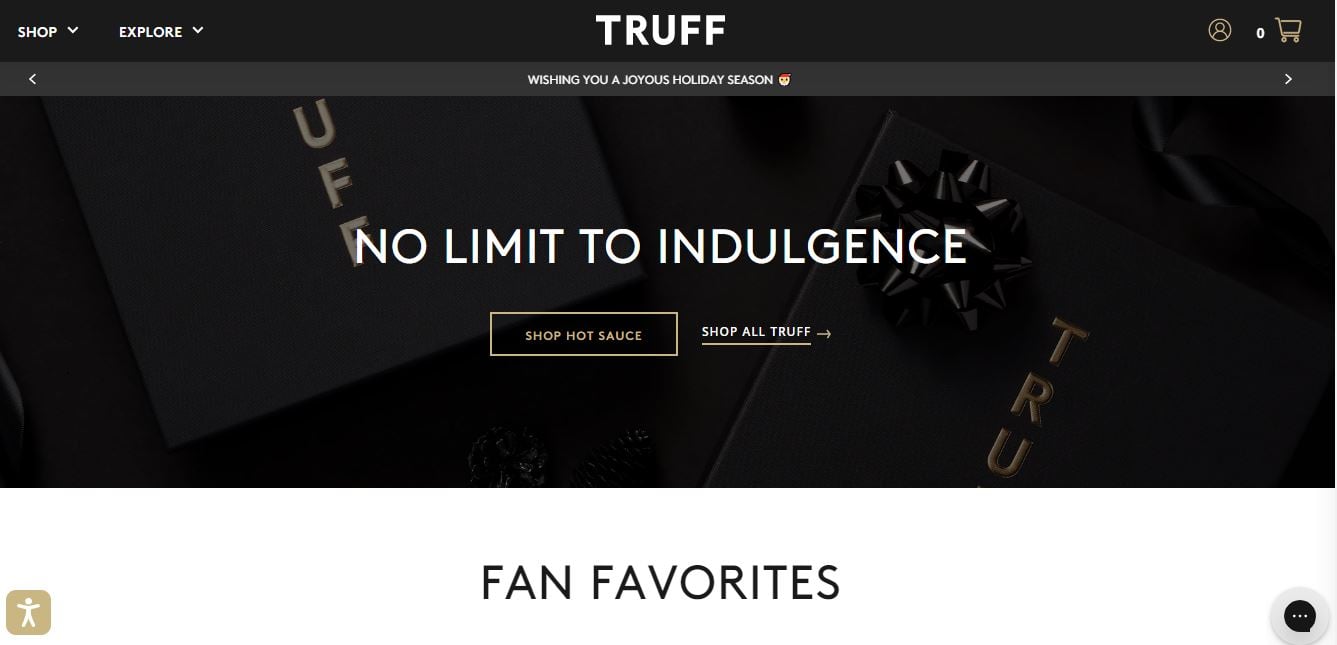 In this instance, the team made a bet on a premium product image that included a stunning product composition, a brief, well-written description, and a video.
Pipcorn
In this case, Pipcorn is a variety of flavored heritage seed-based snacks. It's a distinct kind of design that relies on attractive high-contrast colors and wonderfully created and accomplished flat cartoon animation. In addition to the animations, a fantastic touch is the hover motion of the products that follow the hero.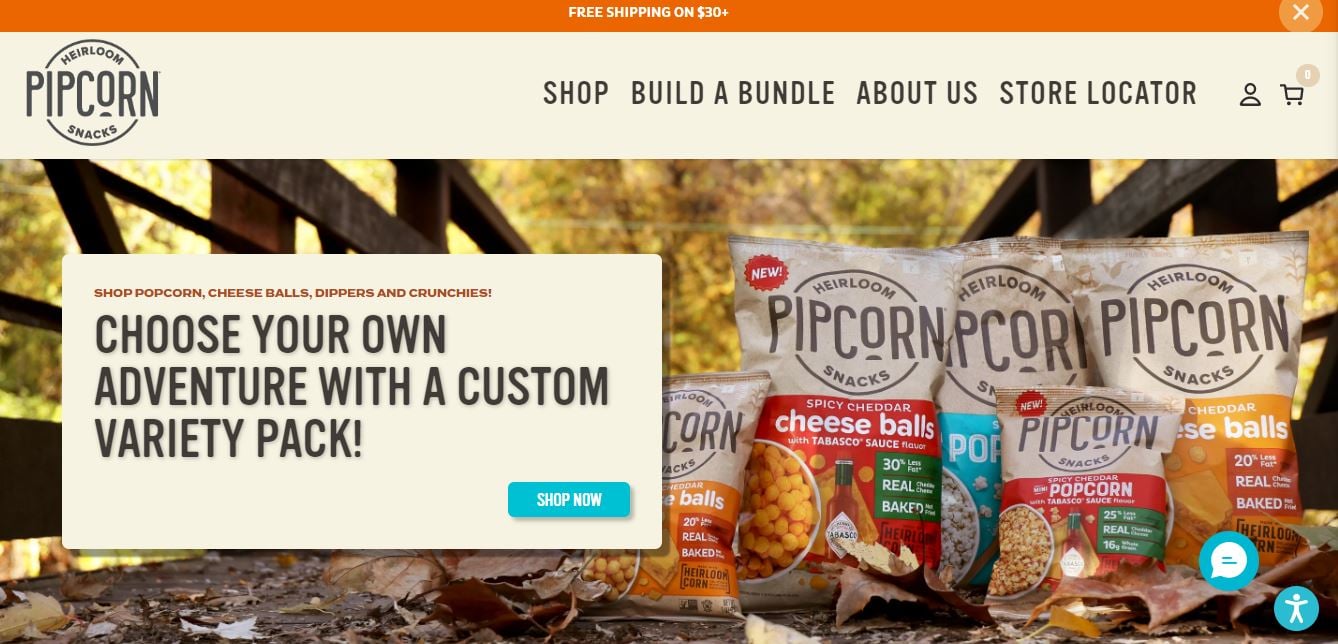 The viewer has no option but to scroll and learn more about the product since the design is so compelling. In consideration of this, the store features sections that describe how heritage seeds make the product unique and tell a tale about how a potential customer may support a charitable cause just by making a purchase.
Madsen Bicycles
This is one of those examples when the product is so original that developing something distinctive doesn't take as much work as it might otherwise. The family's bicycles – Madsen Bicycles have a vintage aesthetic that is appealing and unlike anything you have ever seen.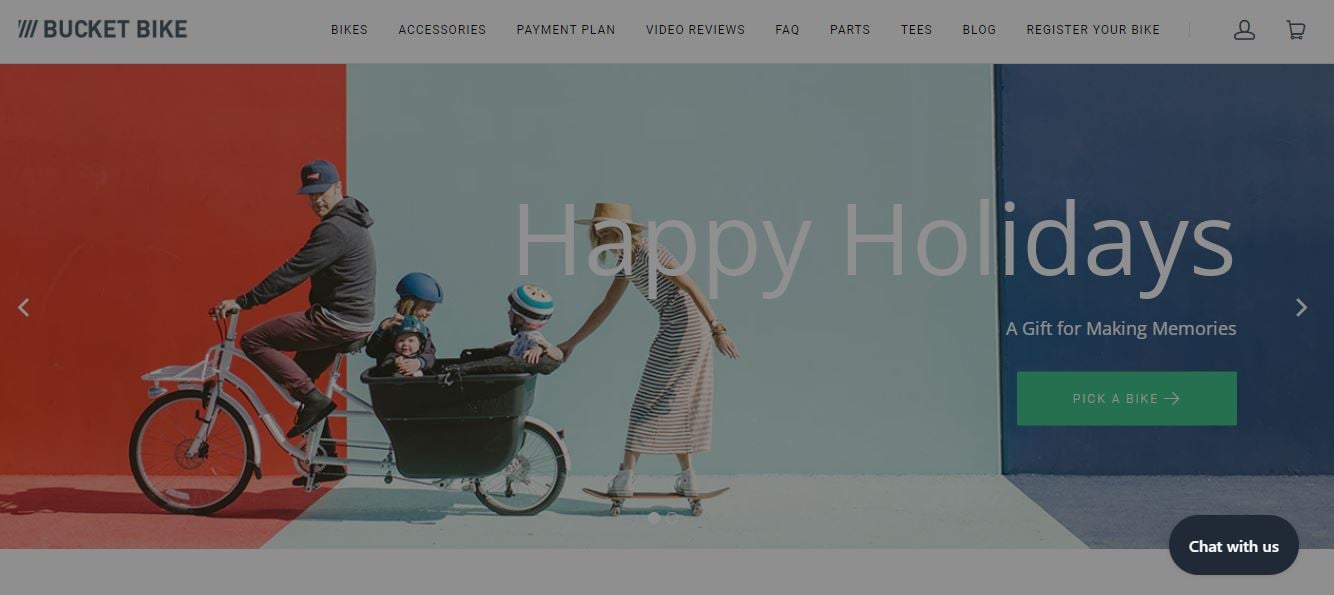 Electric bikes are even available at the store. The Homepage nevertheless includes a humorous video, a summary of the advantages for the customer, social proof, and badges with functionality.
Death Wish Coffee
Instead of creating a distinctive look, this Shopify site with just one product depends on a compelling message. The product's entire identity is what makes it memorable: the coffee is named Death Wish, the logo features a skull and bones, and the name is kept straightforward. It presents as the strongest coffee in the world.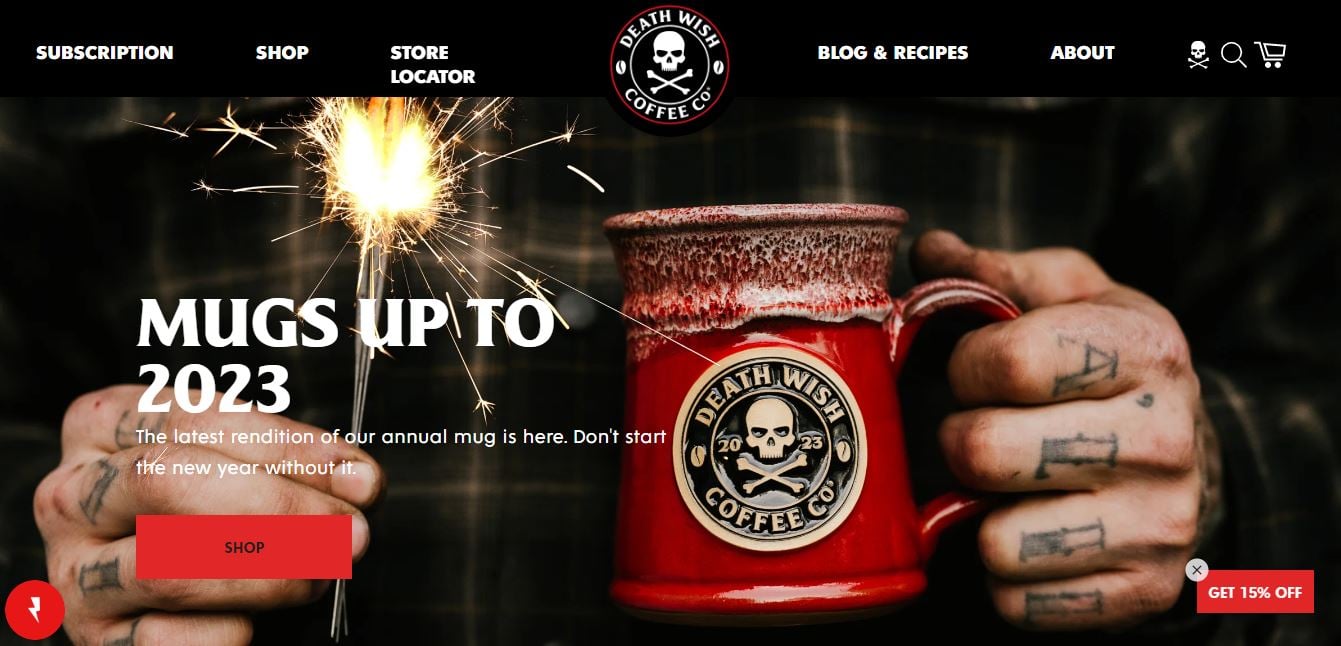 With a simple one product Shopify, Death Wish Coffee creates a simplicity that invokes curiosity and the need to try out their special product from customers.
Heraldic Jewelry
This is another specialized Shopify one product store. Heraldic Jewelry's services promise to just provide jewelry with a medieval theme. Custom designs are available for the variants, which also include rings and pedants with family crests.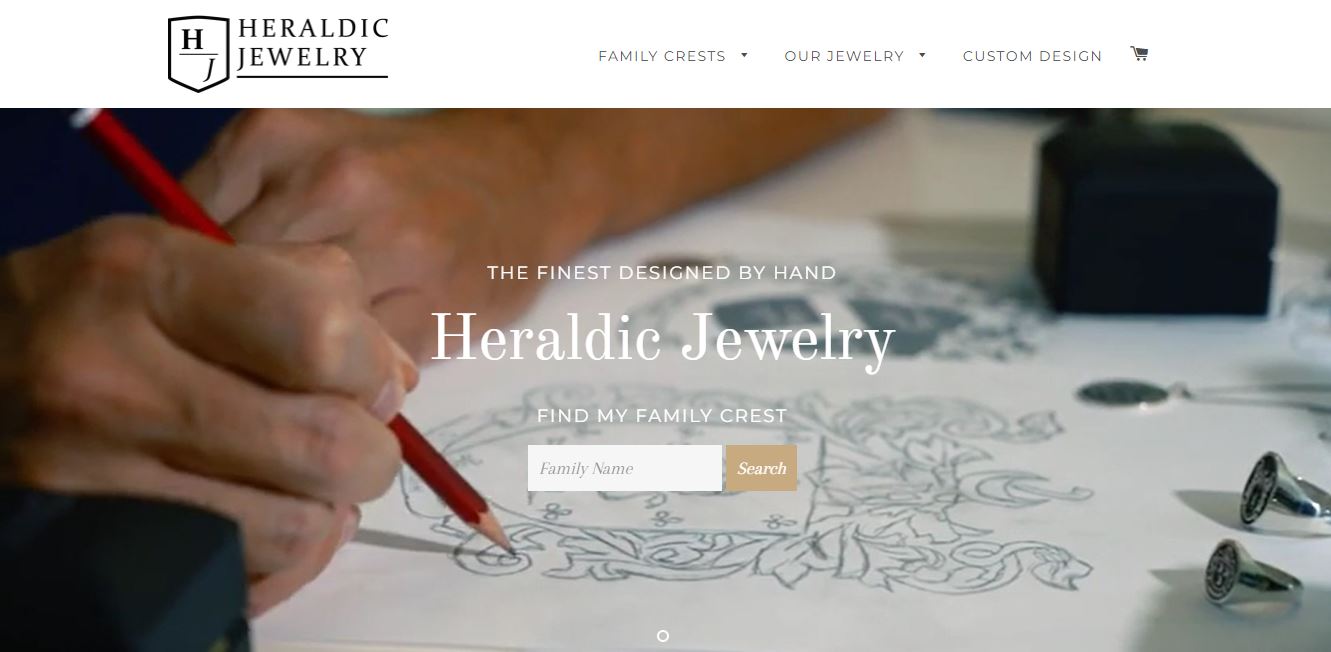 The website features a sophisticated design with a well-balanced color palette and high-resolution ring photos that highlight the engraving's excellence. The Homepage has a well-designed grid of connected banners and is organized like a magazine.
Bullies and Co.
The business offers high-end dog accessories and promotes the need to eradicate the negative stereotypes surrounding pit bulls. Bullies and Co. is one of the well-designed single-product Shopify store examples with a layout that is completely made up of stunning photo galleries.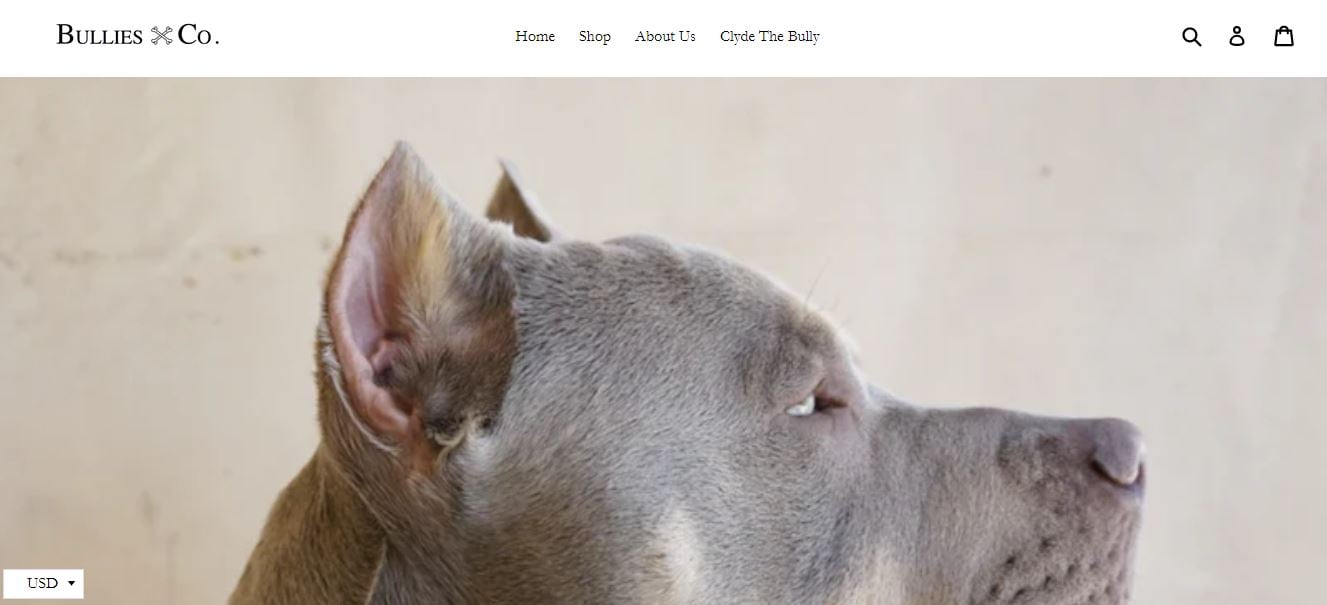 This one product Shopify store by Bullies and Co. helps to highlight the product usability and functionality, increasing the chance of getting noticed and conversion rates from the targeted audience.
How to create a one-product Shopify store in 6 steps
A one-product Shopify store focuses on selling a single product, rather than a wide range of items. This allows you to craft a more tailored and compelling shopping experience for your customers. Here's a step-by-step guide on how to create a one-product Shopify store. However, please keep in mind that building and configuring a one-product Shopify store on your own may be a daunting task and there're some technical aspects that are hard for you to handle. Thus, you can always visit our Shopify website development services to discover and select the most optimal solution for your online store.
Step 1: Start with store ideas
If you don't have any ideas, you can't construct a business! Therefore, the first step is to start being creative and to start writing down some thoughts.
There are countless methods to study potential product ideas.
Take what you have first. Have you been carrying around thoughts in the back of your mind for a long time? Perhaps you regularly experience problems that a product might help with. Do you possess a product that you think you might make better?
Otherwise, you can try to research Amazon bestsellers, get Inspired by Kickstarter, or go Trend Hunting on Google Trends
Step 2: Select a theme
Your theme is where your Shopify store's single-product structure begins. Choose a theme that is specially made to help your main product stand out if you want to increase conversions.
Additionally, you want easy navigation so that customers can quickly navigate your website with few interruptions.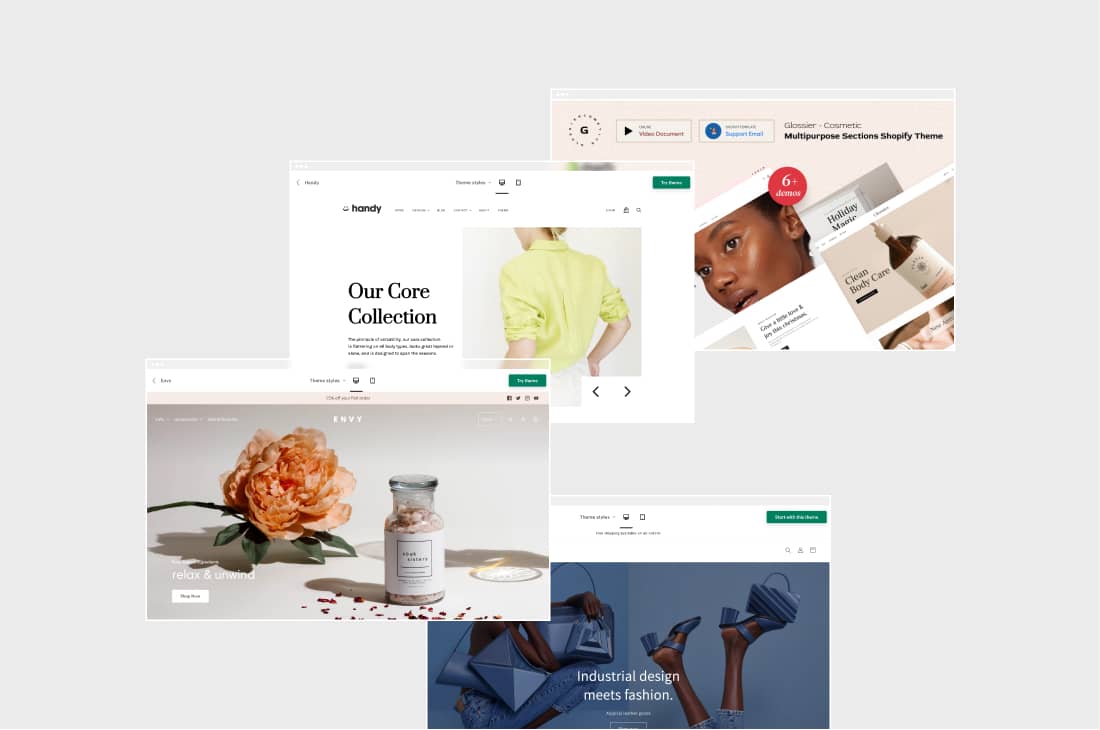 Here, you have a few choices to consider:
Debut is a fantastic free theme with the qualifications to present your product in the best possible way. It is ideal for a single product store.
Another free Shopify theme, Boundless, emphasizes your photographs and provides you with lots of room to visually engage buyers.
Streamline works effectively as a Shopify store theme for a single product. Your conversion rates will soar because to its dynamic content, story-focused product pages, and mobile-first design.
Step 3: Brand your store
Your brand identity consists of all the components that make up your shops, such as your logo, copy, photos, and color scheme.
Since branding is such a broad topic, it is impossible for us to turn you into a branding expert by the conclusion of this blog article. But we can provide some fast, practical advice to get you started:
First, ask yourself: Who are we? Try to sum up who you are in three words.
Determine your ideal customer profile: Without knowing who your ideal customer is, it is impossible to create a shop that would appeal to them. Find out who you are building your brand for by using the free persona generator from HubSpot.
Pick Your Colors: Create your business with simply two main hues that your target customer would find appealing. Use Canva's color palette maker to find inspiration if you're stuck.
Adjust your tone: Appeal to your target audience while writing copy. Use their language, humor, and slang to make yourself more relatable. Make sure to maintain consistency throughout the whole website.
Make a distinctive logo: Your logo serves as the public face of your online store. Visit Fiverr and hire a skilled designer to make one for you. Alternatively, you may make one for nothing with Hatchful.
Step 4: Construct an impressive homepage
Your homepage and product page will be the two pages that you can focus all of your energy on constructing because there won't be more than 30 pages to optimize.
Because just need to sell one item, the best Shopify one product stores often create a homepage that looks like an eCommerce landing page.
Here are a few components that successful homepages have to increase conversions:
Stunning images and several expert product images
A headline that summarizes your product's major selling point
More simple language that outlines the possibilities of supplementary benefits
A strong request for action
One offer with the fewest potential interruptions
Customer comments that increase social proof
Step 5: Optimize the product page
For a Shopify business with just one item, an engaging product page is essential. To obtain amazing conversion rates and reduce your cost per acquisition, it is important for these simple Shopify stores to invest time in testing and perfectly alright various components of your website.
Step 6: Create a post-purchase funnel
Offering buyers one or two related items after they make a purchase is a genius method to boost your one product store's earnings.
Offering extra items early in the purchasing process may also be effective. But you could discover that doing so takes attention away consumers' attention from your main offering. Or prompts them to wonder if they really need to purchase them, which can lead to hesitancy.
Because of this, adding upsells and cross-sells to a one-product business on the thank-you page is one of the finest methods to do so.
Your primary product has already been sold on the checkout page. So you can now securely offer clients additional things without running the risk of losing the transaction.
To wrap up,
Now that we've gone over some typical one product Shopify store examples, you should have a good idea of what works and what doesn't. Keep these principles in mind as you build your own one product Shopify store, and feel free to contact us if you need any help along the way. We're always happy to lend a helping hand!