In recent years, with the increasing number of Magento eCommerce businesses, it comes as no surprise that experts with Magento skills are in high demand. To succeed in such a rat race, many companies have a well-thought-out approach to hiring offshore Magento developer teams. What are the reasons behind this trend, and how to find a top-rated offshore Magento development company? Magenest is here to shed light on your wonder.
The Basic Concept of Magento and Its Benefits for eCommerce Businesses
Magento – a Powerful eCommerce Platform
Launched in 2008, Magento is a top-notch open-source CMS written in PHP. Technically, it serves as a strong stepping stone for developers in the process of building an eCommerce website to sell services, products, or downloadable content to customers.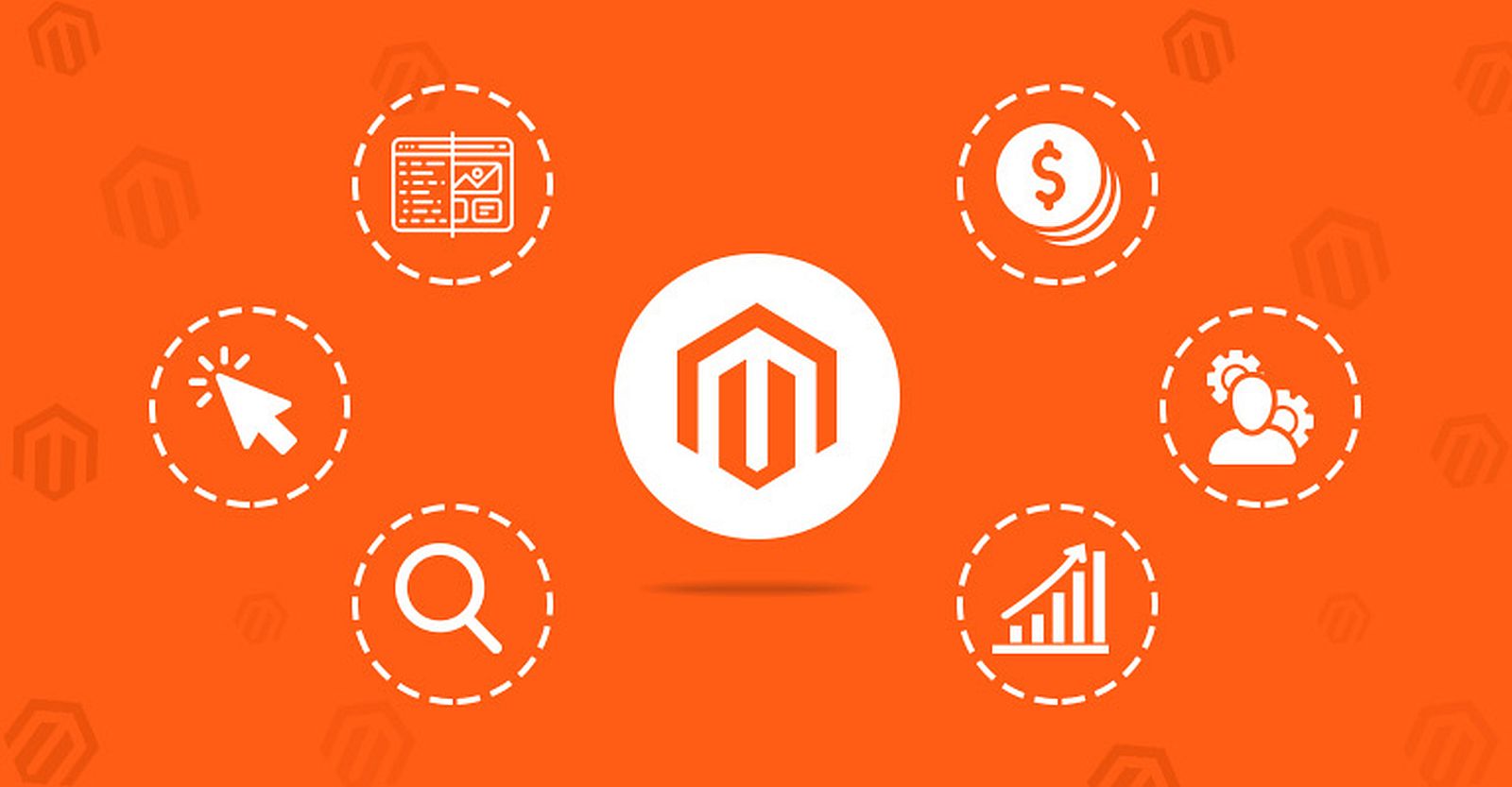 Compared to other eCommerce platforms, Magento provides users with core features that are ready for customization, giving developers a high control level over the functionality of the eCommerce stores.
Numerous Advantages of Magento
Magento brings about tremendous benefits to eStores owners. Some prominent features can be mentioned as follow:
Offer scalable and flexible eCommerce solutions for businesses of any size.
Allow an easy and risk-free installation and implementation of additional plugins and layouts.
Provide beneficial and cost-effective programs.
Integrate with more than 50 payment gateways to streamline purchasing processes.
Have a large and highly active community of Magento developers around the world for further consultation.
What Does an Offshore Magento Developer Do?
Next, you might want to take a closer look at the work covered by an offshore Magento developer team. As the phrase implies, they are a third-party vendor located in another country, and their responsibilities are to help firms create, run or implement different requirements on a Magento eCommerce website.
Magento developers can be divided into two main skillsets as below:
Front-end Magento Developers: They are responsible for creating and customizing Magento themes of the front end to make sure the eCommerce website looks great, is user-friendly, and works effectively on all devices.
Back-end Magento Developers: Their focus is on the core logic of your Magento website, installing and configuring extensions, creating modules for connection with different eCommerce-related systems, and assisting front-end development.
Why Should We Hire Offshore Magento Developer Services?
In a technology-driven world where the demand for specialties like IT and software engineering grows rapidly, many companies have to look elsewhere for source talent. Hence, outsourcing has been relied on more than ever. eCommerce businesses are choosing to outsource their Magento development work to save cost, scale their business as well as avoid work-related problems that hinder their primary business requirements.
A Larger Talent Pool
Globalization has opened opportunities for expertise to be exchanged among countries universally. Therefore, when hiring offshore Magento developers, businesses can have a chance to tap into a huge talent pool. There are plenty of renowned one-stop-shop companies worldwide which provide every Magento expertise you need from design, and development to hosting, maintenance, etc.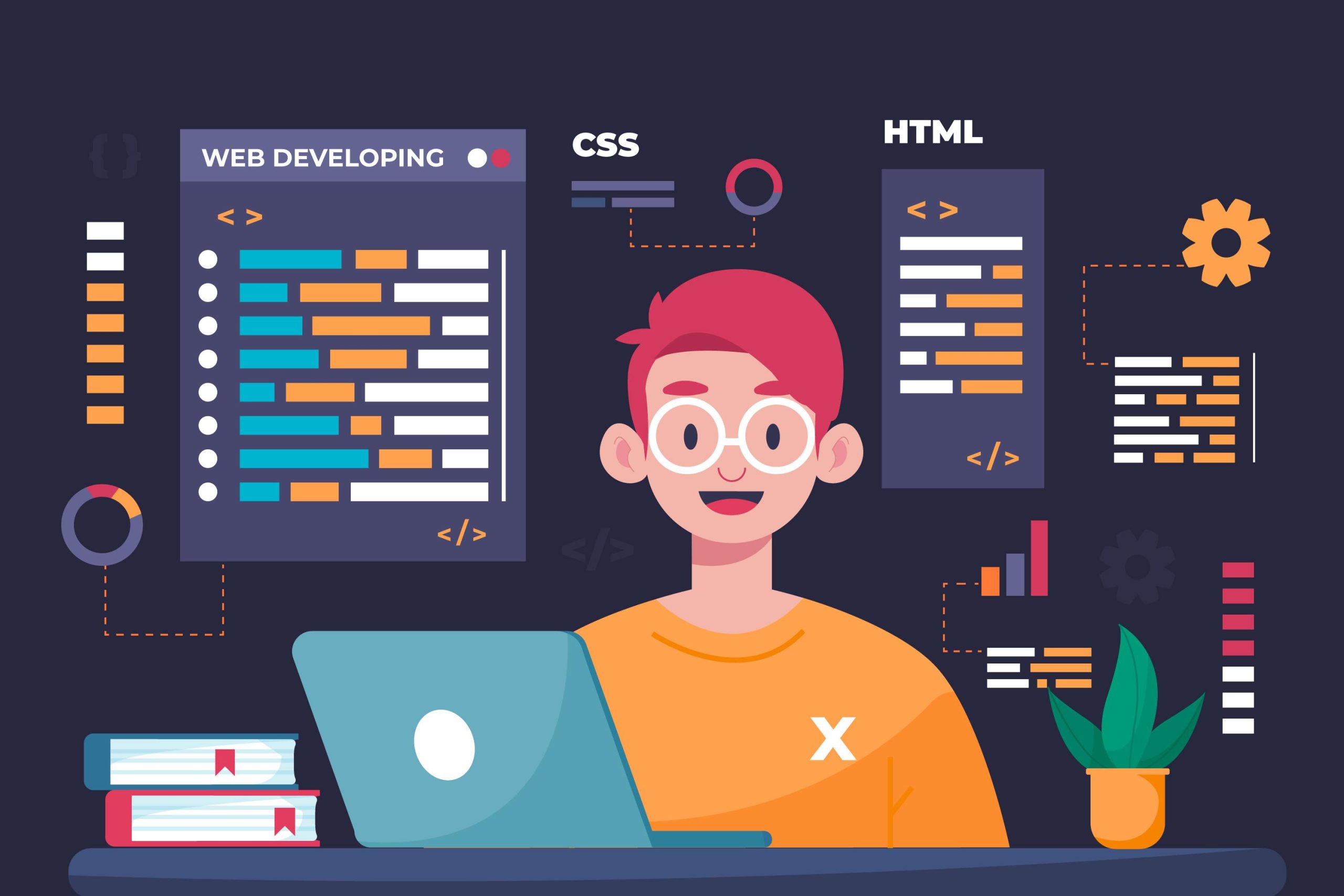 Besides some established outsourcing markets, namely India and China, Vietnam is a new-star prominent destination that is drawing the attention of many foreign businesses.
A Time-efficient Solution
Shifting to hiring Magento developer offshore services can be an excellent way to save time spent on recruitment. This is because developing an in-house development team with diverse skill sets to meet business requirements can take up a large amount of time, thus turning into odds of delays. As a solution, a capable offshore Magento developer can help you with pending tasks that your in-house team struggles to finish while alleviating the burden of recruiting and training.
All you need to do is to choose the right team to outsource your projects to, request a quote, clearly state your requirements, and take your time while getting your project off the ground.
A Cost-effective Movement
Hiring local employees in developed countries can cost businesses a huge expense, including recruitment, social benefits as well as salary. Hiring offshore Magento agencies helps companies save costs by accomplishing the same tasks for less money.
To dive deeper into the cost difference when hiring Magento developers, we recently researched the top four developed economies that have a high demand for programmers, including the UK, US, Netherlands, and Germany, and compared the result with Vietnam's.
It is clearly seen from the graph that the annual developer salary in Vietnam is far behind the four other countries. This is mainly due to the lower cost of living, hence cheaper labor.
How to Choose an Offshore Magento Development Company?
Defined Your Enterprise Needs
Before starting to find an appropriate offshore Magento development team, you have to identify the problems and requirements that developers will deal with. Next, you need to determine the goals of your project and how to measure its efficiency. It is a great idea to create outlines for your project. It should include four main elements: project requirements, performance measurement, potential problems, and other things related to the project.
Plan Your Budget
Budget is a vital factor to determine your offshore Magento developer service. However, it is often a pitfall for any enterprise. There are some development companies that offer low prices, but the products are awful. Remember, the price is compatible with quality.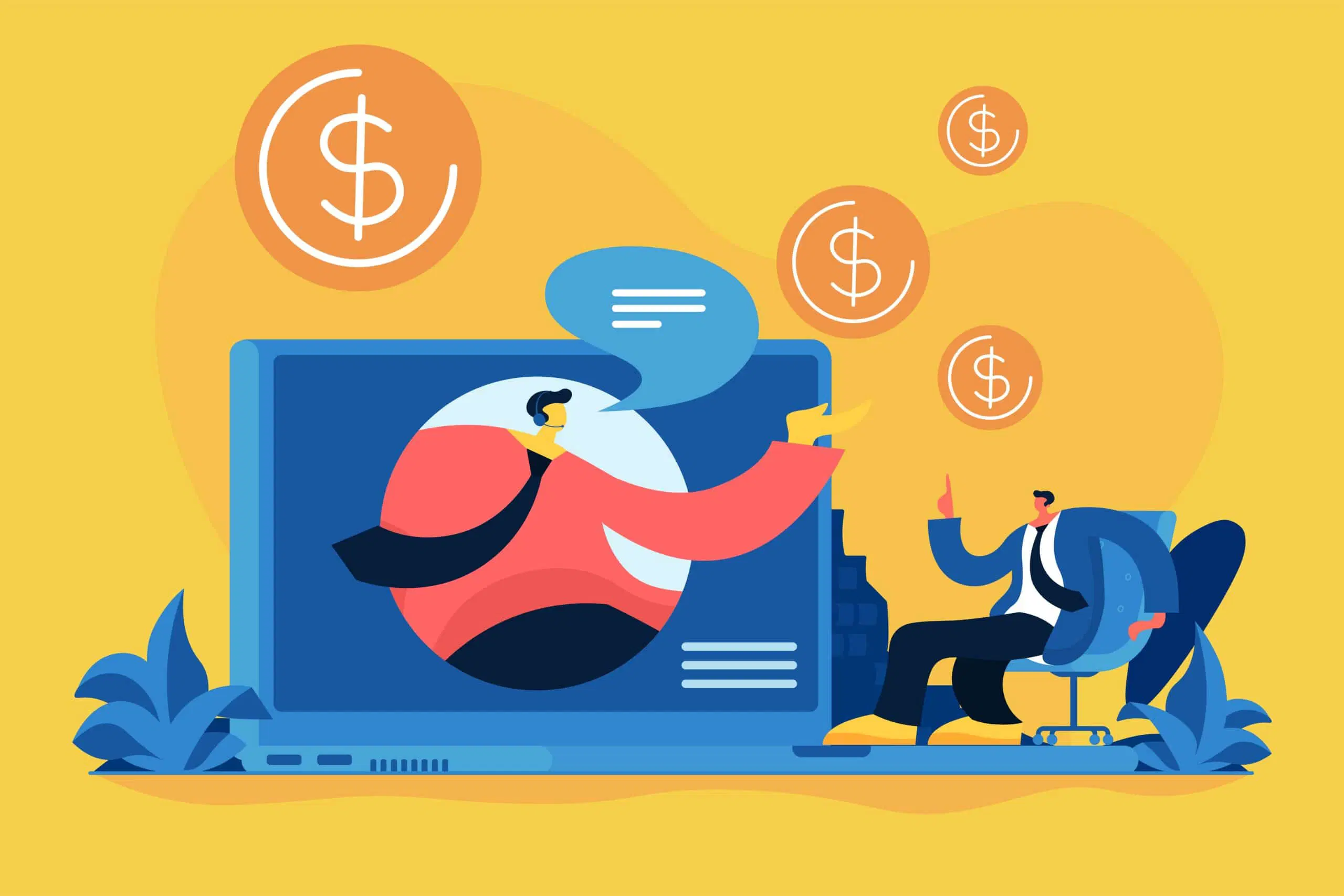 The more money you spend, the more likely a high-quality product is. Thus, to save money, you should define the size of your initial capital and keep the essential features. Don't be rushed. You can upgrade your web and install more parts if your business is more extensive.
Research about Offshore Magento Developer Team's Location
There are plenty of offshore countries to choose from, each of which has its advantages and disadvantages. The locations of offshore Magento developers affect the cost you spend directly. Five main factors needed to be noticed when you define offshore locations: timezone, infrastructure, employee ability, data security, and cost of living. Asian Magento development companies can be a great choice for you because of their lower price, skilled teams, and developing infrastructure.
Where Can You Hire Offshore Magento Developers?
There are a few places available for you to hire an offshore Magento development team.
Freelance Platform
Websites like Upwork, Freelancer, and Toptal allow you to post job listings and connect with freelance Magento developers from around the world. You can review their profiles, portfolios, and ratings to choose the most suitable candidate. These sites are suitable for searching for individuals with specific Magento knowledge, but if you are new and looking for a team that can assist and provide you with consulting value, you should try to look at other places.
Magento Solution Partners
Magento has a network of certified solution partners who offer development services. These partners are experienced in Magento development and can provide offshore resources based on your requirements. There are rank tiers that showcase the years of experience and number of Magento experts that the Magento partner has. And because they are Magento's partners, you can trust their ability to deliver great development services.
Online Communities and Forums
Platforms like Magento Community Forum, Magento Stack Exchange, and LinkedIn groups focused on Magento development can help you find developers who are active in the community and available for hire. Numerous development agencies specializing in providing offshore Magento development services are available on those websites. They often have teams of developers skilled in Magento and can offer dedicated resources to work on your project.
Outsourcing Platforms
Websites such as Clutch, GoodFirms, and Extract.co feature directories and reviews of outsourcing companies specializing in Magento development. These sites even rank offshore Magento development companies based on certain qualities. You can search for offshore agencies that fit your criteria and contact them directly.
Integral Characteristics of Great Offshore Magento Developer Service
Talent and Seasoned Team
A high-skill offshore Magento development team assures a first-rate website. An ideal partner should have a workforce accomplishing diverse projects, having many years of experience, and owning a wide range of knowledge and skills. With a team like this, you will have the most optimal solution; and your problem will be solved quickly.
Efficient Workflow
Your offshore Magento development team can be far from your business's location, even in different countries with dissimilar languages. So, if you and your team cannot communicate with each other clearly, the results will make you disappointed.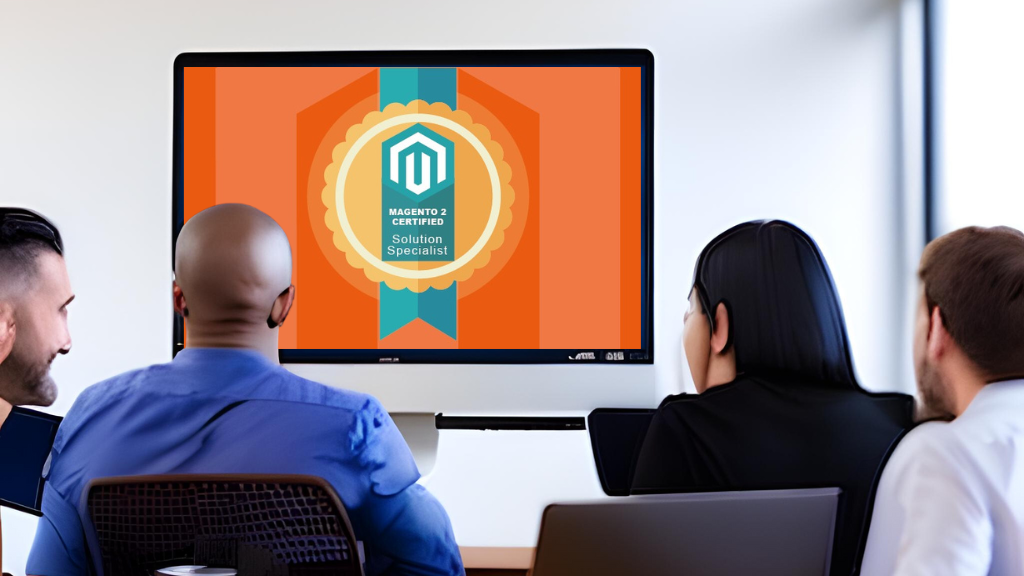 Make sure that you and your partner use the same language, like English, and have meetings weekly to track the process of your project. Additionally, the partner's workflow should be streamlined with a smooth process to ensure that the project is completed at the right time.
Strong Portfolio
Portfolios are proof of their qualification. Check their previous projects, and you can evaluate their qualifications. A proficient Magento development company should have experience in various industries, including yours. It proves that they have the experience necessary to develop your project with minimal risk.
Thorough Services
Services are a significant factor in helping you decide whether to hire these offshore Magento developers or not. Besides replying and answering all of you as soon as possible, a good partner should have some extra services such as installation, maintenance (often several months), and updating. Some companies cover all these services, so you purchase a little fee, even if you needn't pay any extra.
Magenest – Your Trusted Offshore Magento Developer Team
If you find yourself going back and forth on the tough decision of choosing your offshore Magento development partner, Magenest is here to offer our help and bring your eCommerce business to the next level.
Founded in 2015, Magenest is a prominent offshore Magento development company that has delivered an end-to-end eCommerce system universally. By delivering multiple successful projects, we have been recognized as a top-tier business Solution Partner of Magento in the APAC area.
Magento is a part of our complete technology stack, including ERP (Odoo), CRM (Salesforce), and Cloud solutions (AWS), bringing a one-stop experience to our clients.
Dedicated and Highly Qualified Technical Team
Magenest has a dedicated team with an eye for unmatched quality and creativity. We are backed by our solid team of certified solution specialists and professional developers. Some figures that prove our qualified workforce:
9 Magento 2 Certified Professional Developers.
1 Magento 2 Certified Professional Developer Plus.
17 Magento 2 Certified Front-end Developers.
1 Magento 2 Certified Professional Javascript Developers.
3 Magento 2 Certified Solution Specialists.
Streamlining Workflow
With a team of Account Managers with a high level of English proficiency and technical knowledge to handle the communication between you and our tech team, you can rest assured that your outsourcing projects are in good hands. Besides, to optimize a project's workflow, Magenest uses Odoo – one of the most powerful project management tools to keep track of your project progress and make sure your given tasks are implemented in a timely manner.
Impressive Portfolio
Throughout our six years of development, Magenest has been trusted to take care of Magento projects for clients across five continents, in diverse industries such as FMCG, Technology, retail, wholesale, finance, fashion, etc. A collection of innovative brands that have chosen us to transform their digital experience: Heineken, Trung Nguyen Group, Revolut, Secure Trading, Flexfit, Bibo Mart, Baya, and more. Additionally, Magenest has worked with businesses of all sorts of sizes over the years; thus, we really understand enterprises' problems and can give clients the most suitable solutions. We believe that every project is a new opportunity for us to bring real value to our clients.
The Greatest Services
Service is our outstanding feature that will satisfy you. With a skilled and well-trained workforce, Magenest answers your question and solves your problems as soon as possible. Our team makes an effort to give you the best solution and support you during the project's process. Besides, we have services such as installation, maintenance, updating, and audit & optimization. We have a paid extension store for you that you can choose and plugin into your web.
If you want to have more information, please contact us now!