In the last few years, eCommerce has been developing at a dizzying pace. To stand out in the eCommerce area, enterprises have to find a suitable solution to optimize their products and services online. There are plenty of eCommerce platforms that can be their one-stop solution. One of the most popular platforms is Magento. However, Magento website development cost is one of the most concerning problems when choosing an eCommerce platform. But don't worry, we'll solve all your questions in this article!
Why You Should Choose Magento?
With over 267,000 worldwide users, Magento has gained popularity in the eCommerce industry. It is the choice of enterprises of all sizes including Nike, Ford, Vizio, Gartner, Accent Group, BevMo, Food Service Direct, Neverfail, ShoeBacca, TomDixon, Zumiez, and so on. Magento is open-source and extremely extendable. It will help you set up and scale all major forms of eCommerce. Magento gains enterprises' trust due to its outstanding features and benefits that it can bring to businesses. Details are as the following: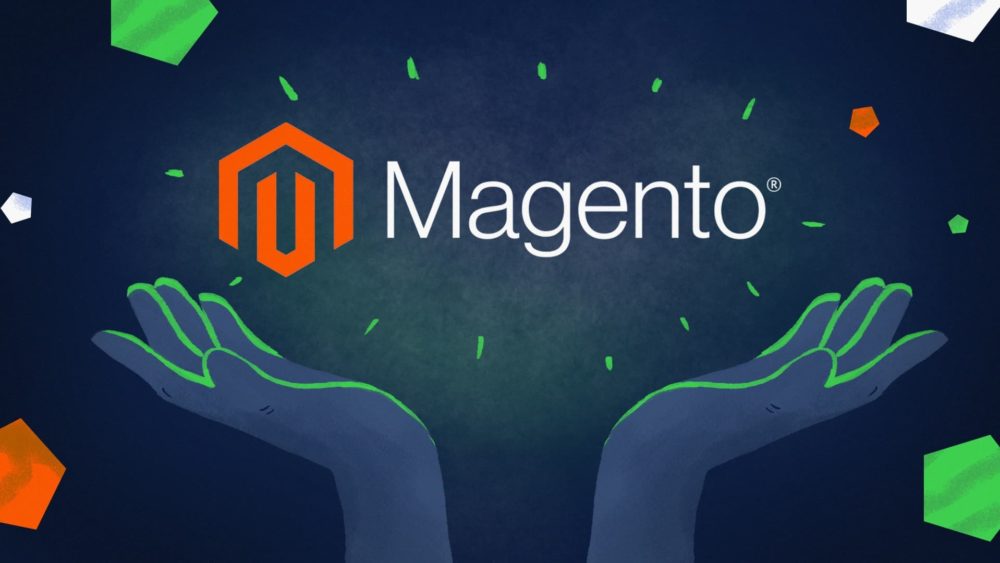 Highly Scalable: One of Magento's most significant advantages is its scalability. Magento is built to handle vast product inventories and accommodate high order volumes, making it an excellent choice for both small businesses and large enterprises.
Extensive Customization Options: Magento offers a wide array of customization options that allow you to create a unique and engaging shopping experience. From themes and templates to plugins and extensions, Magento provides all the tools necessary to design your eCommerce store precisely as you envision it.
SEO Friendly: Magento is designed with SEO in mind. It supports SEO-friendly URLs, meta tags, descriptions, sitemaps, URL rewrites, and more. These features make it easier for your eCommerce website to rank higher on search engines and attract more organic traffic.
Mobile-Friendly Configuration: Magento recognizes the importance of mobile commerce. The platform offers mobile-friendly configuration and responsive design capabilities, ensuring that your website looks and functions excellently on all devices.
Powerful Integrations: Magento seamlessly integrates with numerous third-party services including payment gateways, database applications, shipping, and tracking. These integrations enhance your eCommerce store's functionality and improve the overall customer experience.
Secure and Reliable: Security is paramount in eCommerce, and Magento doesn't disappoint. The platform includes advanced security features such as SSL certificates, two-factor authentication, and data encryption, providing a secure environment for your customers to shop.
Extensive Support and Community: With a large, active community of developers and users, Magento offers extensive support. Whether you're facing technical issues or seeking advice on best practices, the Magento community is a valuable resource.
Multi-Lingual and Multi-Currency Support: Magento supports a wide range of languages and currencies, making it an ideal choice for businesses aiming to expand globally. This feature allows you to cater to a broader audience and provide a localized shopping experience.
With its outstanding features and advantages, Magento is the need for you to extend your eCommerce projects whether you are a new beginner or a mature enterprise.
Estimated Magento Website Development Cost Based on Edition
Among the most common inquiries we receive from our clients revolves around the cost and pricing plans involved in constructing a Magento 2 website.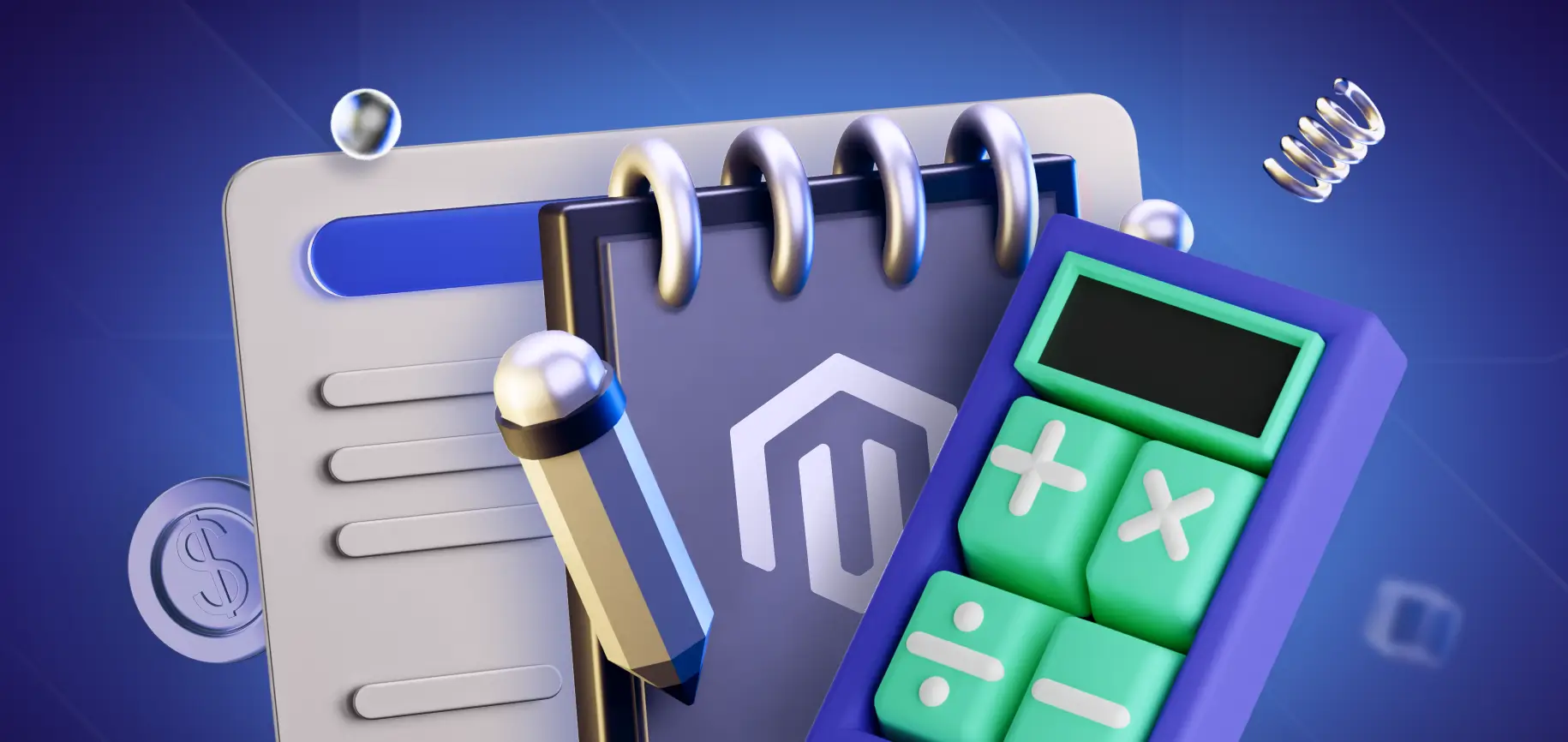 A multitude of elements can affect the final price tag. One such decisive factor is the scale of your enterprise. According to your business necessities, you might opt for the basic Magento, Community edition, or the more comprehensive Enterprise edition.
Below, we provide a cost breakdown for these three Magento offerings.
Basic Magento Website Cost
For those seeking a straightforward eCommerce solution, the basic Magento platform is the optimal choice. This version is particularly favored by individuals and small-scale businesses as it provides an efficient, quick start to online commerce. With this plan, you can build and develop a high-quality, flexible, dependable, and stable eCommerce site at a reasonable cost.
The cost of setting up a basic Magento website typically ranges from $20,000 to $40,000 and from $6,000 to $12,000. It's important to note that while it's the most budget-friendly option, it offers limited features, which include:
Fundamental Magento functionality
A simple design or theme
Access to the Magento Community site
No integration with back-office systems
A smooth Content Management System (CMS)
Custom Magento Website Cost
If you're an established retailer contemplating an upgrade or planning a migration from another eCommerce platform, a custom Magento website is the way to go. In this type, you can customize your project upon your objectives and other variables.
This custom version is typically priced between $40,000 and $100,000 and from $12,000 to $30,000, and it provides a range of additional benefits, including:
Custom Magento design
Integration with back-office systems
Creation of custom attributes for products
Customer groups
Migration to host
Extensions, and much more
Magento Enterprise Website Price
Magento Enterprise Edition is designed to cater to the needs of large businesses, offering a comprehensive suite of features for a robust eCommerce presence. With the Enterprise type, you can dig deep into Magento features and complete your eCommerce operations. The cost of migrating to Magento Enterprise starts at $100,000 and $30,000.
By choosing Magento Enterprise, businesses can enjoy a worry-free eCommerce experience, as Magento takes care of everything from order management to shipping. This edition comes with an array of advanced features such as:
Built-in modules
Mobile-friendly design
Capability to manage multiple stores
Full page caching
Free professional customer support
Support for a large number of SKUs
Hosting by Magento
Search engine optimization
Customer segmentation
Targeted promotions and merchandising
Custom coupons
Integration with shipping providers
Social media integration
Training, and much more
Magento Cost for Website Development
When it comes to setting up your Magento eCommerce platform unless you are an experienced developer, you'll have three primary options for development: partnering with a web development agency, hiring a freelancer, or utilizing an in-house development team. The costs can vary significantly across these three options. Let's delve into the details.
Magento Cost by Web Development Agency
Web development agencies are typically a team of experts, each specializing in different areas such as design, development, SEO, and marketing. Agencies can offer you a complete package of Magento development service, providing you with a hassle-free and comprehensive solution.
The cost of hiring a web development agency is the highest of the three options and can range from $25,000 to $250,000, depending on the scope of the project, the agency's reputation, and its location. The higher cost is justified by the level of expertise, the extent of services offered, and the project management efficiencies that agencies bring.
Magento Cost by Freelancer
Freelancers are independent professionals who often specialize in specific areas of web development. When you hire a freelancer, you have the flexibility to pick and choose the services you need, potentially reducing costs.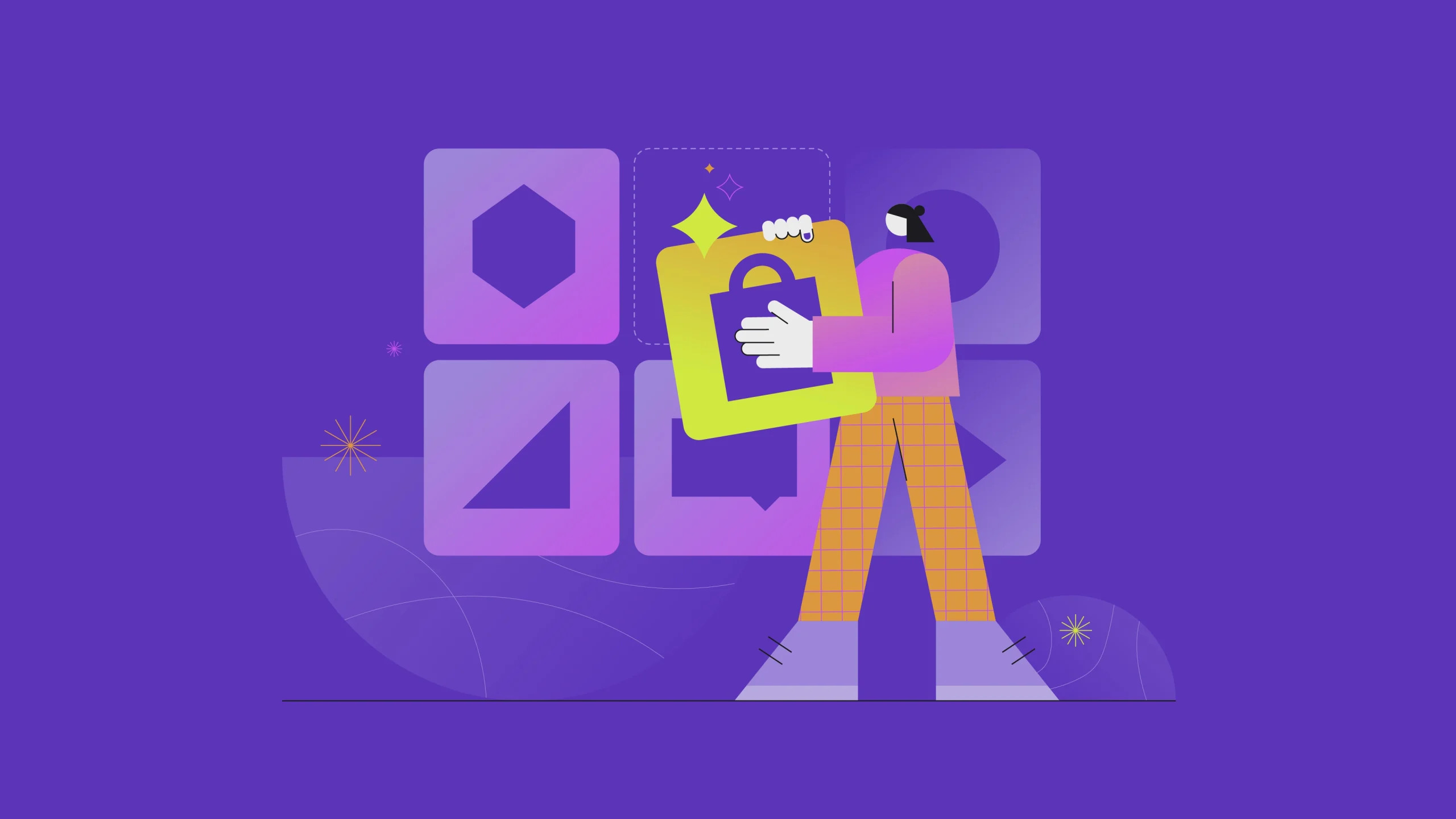 You might forgo some amenities that come with agency contracts, like an account manager. However, freelancers often offer a more direct and quicker line of communication. It's essential to meticulously screen potential freelancers based on their work portfolio and customer reviews. Here's a rough estimate of the hourly rates for Magento freelancers across various regions:
In South-East Asia countries such as Vietnam, you can expect to pay between $10 and $20 per hour.
Freelancers from Eastern Europe typically charge between $20 and $60 per hour.
In the US, UK, and Western Europe, freelancer rates can range from $150 to $200 per hour.
From the rate presented above, we can predict a full Magento website development could thus cost anywhere from $10,000 to $50,000 when opting for a freelancer.
Magento Cost for In-house Development Team
If you have a steady stream of projects or require constant updates to your Magento website, an in-house development team could be a worthwhile investment. Additionally, numerous mid-size and large-scale eCommerce enterprises opt for the establishment of an in-house development team to have enhanced control and swifter execution times.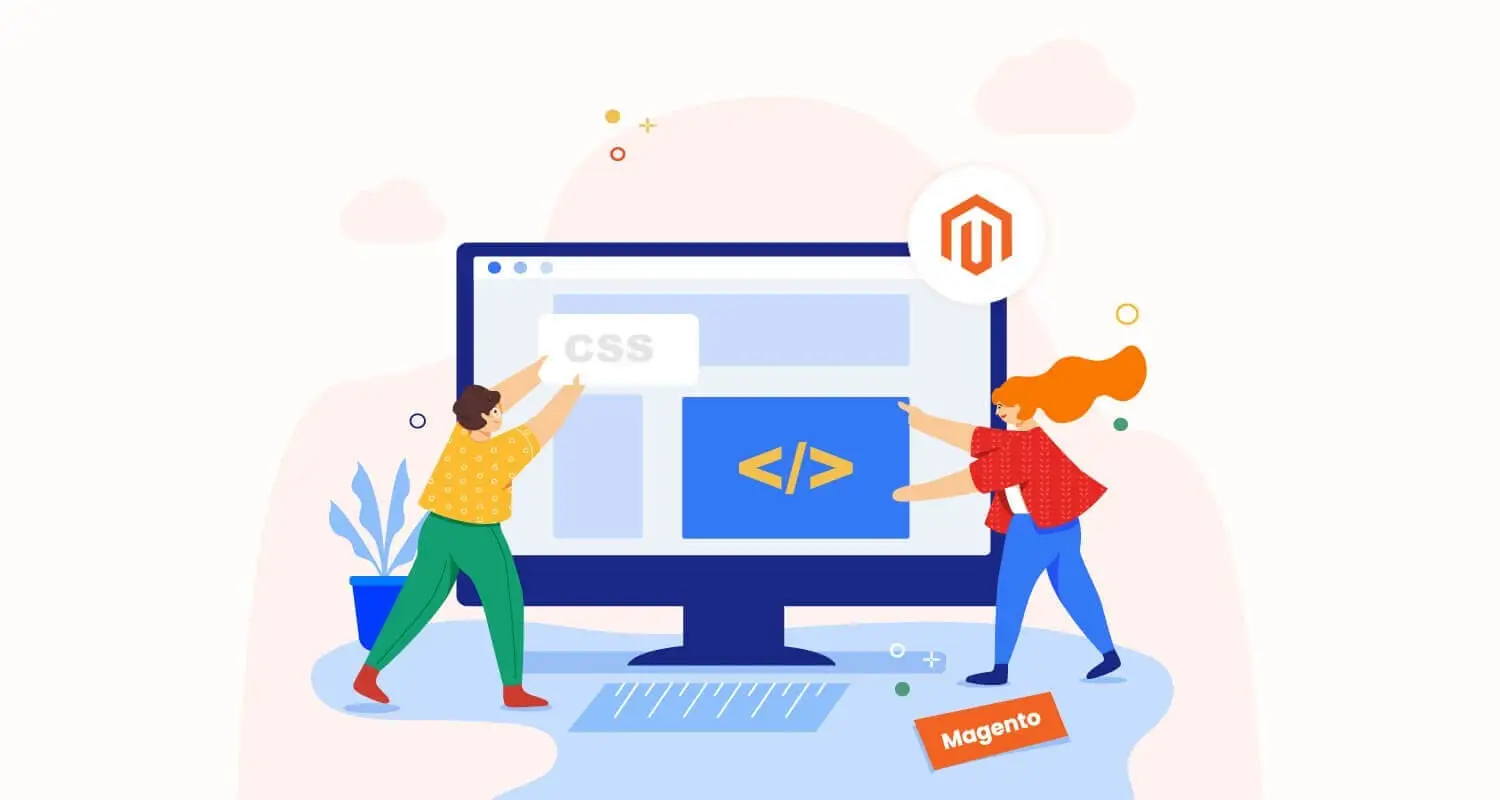 Having an in-house team allows for seamless communication, faster decision-making, and better control over the development process. However, this option involves substantial upfront costs, including hiring, training, and retaining employees.
With respect to the developer's expertise, the annual salary for hiring a Magento developer may oscillate between $75,000 and $150,000. This range translates into an approximate hourly wage of $50 to $75. Although this option may prove to be more economical in the long haul, it also comes with additional perks.
Additional Magento Website Development Cost
Beyond the cost of the Magento platform and the expense of website development, there are several additional costs that you should factor into your budget when planning your Magento website.
Magento Web Design Cost
An engaging, user-friendly design is a critical aspect of any Magento online store. Your website's design directly impacts the user experience, influencing how visitors perceive your brand and interact with your products. While the cost of Magento web design can vary greatly, it is a vital investment in your site's overall success.
Opting for Pre-built Magento Themes
Should you choose to procure pre-existing Magento themes, you may need to invest anywhere from $0 to over $200. The pricing varies due to aspects such as feature sets, layout options, and the theme's popularity.
When settling on a theme, it is essential to keep your specific needs and budget in mind. Moreover, it's vital to ensure the theme is compatible with the features you intend to include and that it matches your desired quality level.
Custom Magento Web Design
Custom Magento web design involves creating a unique and bespoke design that perfectly matches your brand identity and caters to your target audience's specific needs. While this approach requires a more substantial investment – often ranging from $1,000 to $25,000 or more – it provides a distinctive look and feel, helping your online store stand out from the competition. The cost depends on several factors, including the complexity of the design, the number of pages, and the rates of the web design agency or freelancer.
Responsive Web Design
With the growing trend of mobile shopping, investing in a responsive Magento web design is a must. Responsive design ensures your website looks and works perfectly on all screen sizes and devices, providing a seamless user experience. The cost of responsive design usually falls within the overall web design cost but could add around 20-30% more if implemented separately.
UX/UI Design
Investing in UX/UI design means focusing on your website's usability and user interaction. An effective UX/UI design makes your site intuitive, easy to use, and geared toward conversions. The cost for this service can range from a few hundred to several thousand dollars, depending on the scope of the project.
Magento Extensions Pricing
Extensions are an integral part of Magento's ecosystem, offering the ability to tailor and enhance the functionality of your eCommerce store. They can range from adding simple features like a product zoom option to integrating complex backend systems such as customer relationship management (CRM) software.
Magento extensions pricing can vary significantly, largely depending on the functionality they provide and the developer offering them. Magento's vast community of developers often offers simple extensions free of charge. These can serve basic functions such as adding a blog to your website or allowing easy product comparisons.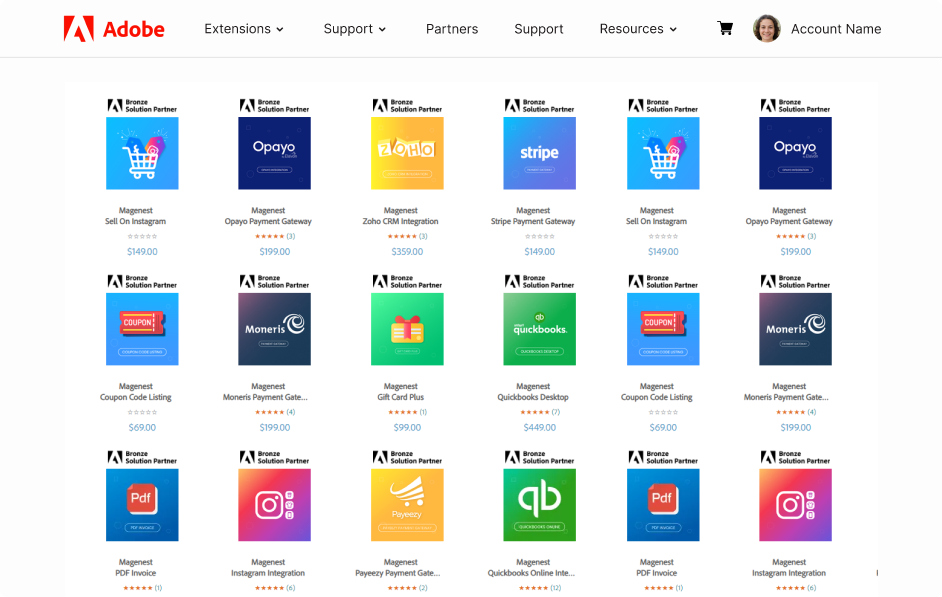 Extensions with more complex functionalities usually come with a price tag. These can range from $50 to $500. Examples include extensions for SEO optimization, advanced shipping settings, and sophisticated product filters.
More advanced or niche extensions may cost from a few hundred to several thousand dollars. These can include multi-vendor marketplace solutions, integrations with business intelligence tools, or advanced security features.
Keep in mind that the initial cost of the extension may not be the only expense. Many extensions also require annual fees for updates and support. Furthermore, some may need customization or installation by a professional developer, adding to the overall cost.
As with any investment, it's crucial to carefully consider your specific business needs before purchasing an extension. A more expensive extension is not necessarily better for your business if it doesn't align with your goals and customer needs.
Domain Pricing
Your domain name is the digital doorway to your online store. It not only encapsulates your online presence but should also resonate with your brand and be easily remembered by your customers. Acquiring a domain name can be approached in two ways: purchasing a brand-new domain or opting for an expired domain. Both choices have unique benefits that will directly influence the Magento pricing for your eCommerce platform.
Brand-New Domains
A brand-new domain typically costs between $10 and $15 per annum.
Benefits:
Uniqueness: Your brand can enjoy a unique domain name that perfectly aligns with its identity.
Control: You maintain total control over the domain from the get-go.
No Backlink Risks: There's no risk of inheriting undesirable backlinks, a concern associated with expired domains.
Expired Domains
The price for expired domains can fluctuate from $20 to a whopping $500.
Benefits:
Quick Rankings: Expired domains could potentially achieve faster search engine rankings compared to a new domain.
Existing Backlinks: Quality backlinks associated with the domain can enhance your store's visibility on search engine result pages (SERPs).
Faster Indexing: Search engines are likely to index expired domains faster, thanks to their prior existence on the web.
When deciding between a brand-new or expired domain, weigh your specific needs and business objectives. Both options provide distinctive advantages, and your choice will influence the overall expenditure and potential benefits of your Magento online store.
Magento Hosting Pricing
The hosting service you choose can significantly impact your store's performance, security, and accessibility. The pricing for hosting services varies widely, depending on the provider and the specific services they offer.
Shared Hosting
Shared hosting is an economical option where multiple websites share a single server's resources. Prices for shared hosting generally range from $5 to $20 per month. This solution is suitable for new or small businesses that do not have high traffic or intensive resource requirements.
Virtual Private Server (VPS) Hosting
VPS hosting provides you with a virtual section of a server that is entirely dedicated to your website. This solution offers better performance and security than shared hosting and is suitable for medium-sized businesses. The typical cost for VPS hosting ranges from $20 to $100 per month.
Dedicated Server Hosting
Dedicated server hosting gives you an entire physical server for your website, ensuring the highest performance and security levels. It is ideal for large businesses with high traffic and resource needs. Prices can range from $80 to over $500 per month.
Cloud Hosting
Cloud hosting involves using a network of virtual servers that tap into an underlying network of physical servers. It offers exceptional scalability, making it ideal for businesses with variable traffic levels. Prices are usually calculated based on usage, starting as low as $10 per month.
Managed Magento Hosting
Managed Magento hosting providers offer services specifically tailored to Magento's requirements, including technical support, security, speed optimization, updates, and backups. Prices for managed Magento hosting can range from $50 to $200 per month or more.
Magento SSL Cost
Securing your Magento website should be a top priority, and one of the fundamental aspects of this is implementing an SSL (Secure Socket Layer) certificate. An SSL certificate encrypts the data transferred between your website and your customers, ensuring the security of sensitive information like credit card details and personal data.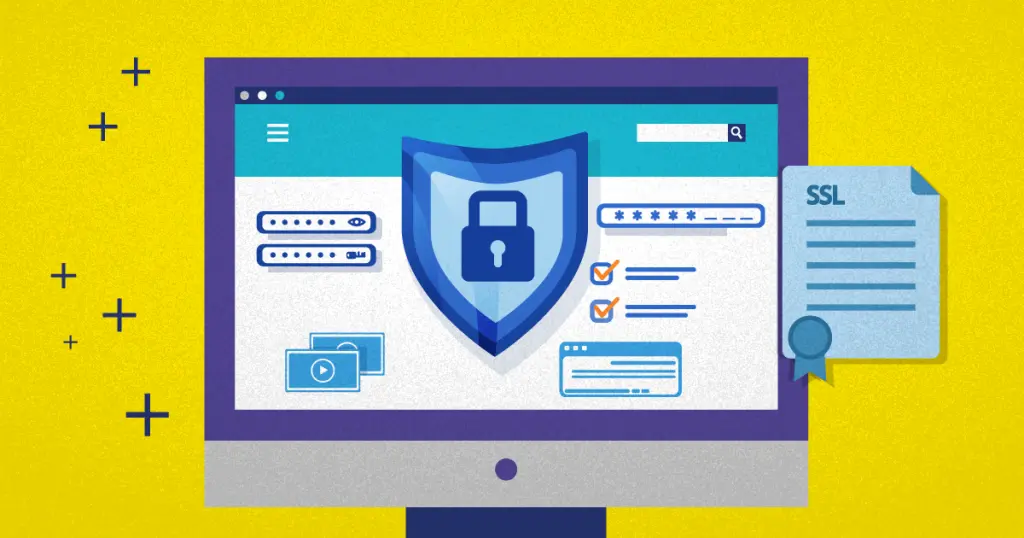 SSL certificates come in different types and prices, depending on the level of validation and the number of domains they cover. Here's a breakdown of the typical costs:
Domain Validation (DV) SSL: This is the most basic level of SSL certificate, which only verifies the domain's ownership. The cost ranges from $10 to $50 per year.
Organization Validation (OV) SSL: This certificate not only validates domain ownership but also verifies the organization's details. OV SSL certificates are typically priced between $50 and $200 per year.
Extended Validation (EV) SSL: Offering the highest level of validation, EV SSL not only verifies domain ownership and organization details but also conducts thorough business vetting. This level of SSL usually costs between $100 and $500 per year.
Wildcard SSL: If you have multiple subdomains under your primary domain, a Wildcard SSL certificate can secure all of them. This certificate typically costs between $100 and $500 per year.
Multi-Domain SSL: If you need to secure multiple domains, Multi-Domain SSL is your go-to choice. The cost usually starts at around $100 per year and increases with each additional domain.
Payment Providers Fees
As an eCommerce merchant, selecting the right payment service provider is crucial for your Magento store's smooth functioning and profitability. The lion's share of global payment transactions is dominated by Stripe, Authorize.net, and PayPal, collectively accounting for 75.6% of the market. These leading payment service providers offer benefits like no setup costs and seamless integration with Magento. Let's delve into the cost structures of these popular solutions.
Stripe: Stripe is revered for its developer-friendly approach, making it an ideal choice for businesses seeking customization. The cost of utilizing Stripe for your eCommerce transactions typically starts from a base rate of 2.9% plus $0.30 per successful transaction.
Authorize.net: Authorize.net is a versatile option, boasting compatibility with numerous shopping carts and payment forms. Its pricing structure aligns with the industry standard, initiating at a transaction rate of 2.9% plus $0.30. This allows for straightforward financial planning and budgeting.
PayPal: PayPal is a trusted global leader in the payment service provider industry, recognized for its user-friendly interface and strong customer protection policies. As with Stripe and Authorize.net, PayPal's charges start from a base rate of 2.9% plus $0.30 per successful transaction.
Magento Marketing Cost
When running an online store, marketing is an integral component of your business strategy and budget. From SEO to paid advertising and social media promotion, numerous channels can help you reach your audience, improve visibility, and boost sales. Understanding these costs can help you make informed decisions and implement effective marketing strategies for your Magento store.
Search Engine Optimization (SEO)
SEO is a long-term marketing strategy that aims to improve your Magento store's visibility on search engines. Costs can vary significantly depending on the complexity of your website, the competitiveness of your industry, and the specific SEO strategies you adopt.
Typically, you can expect to pay between $500 and $5000 per month for professional SEO services. This cost includes keyword research, on-page optimization, link building, and regular reporting.
Pay-Per-Click (PPC) Advertising
PPC advertising, such as Google Ads, allows you to display ads for your Magento store in search engine results and only pay when someone clicks on your ad.
The cost of PPC advertising depends on your industry and the competitiveness of your chosen keywords. On average, small and medium-sized businesses spend between $9000 and $10,000 per month on PPC advertising.
Social Media Advertising
Promoting your Magento store on social media platforms such as Facebook, Instagram, and LinkedIn can help you reach a broader audience.
The cost of social media advertising can vary depending on the platform, your target audience, and your campaign objectives. On average, businesses spend between $200 and $350 per day on social media ads.
Email Marketing
Email marketing is an effective way to engage with your customers, promote new products, and drive repeat purchases.
The cost of email marketing can range from free (for basic tools and a small email list) to over $500 per month for advanced email marketing platforms with automation features.
Magento Store Support and Maintenance Pricing
While the initial setup of a Magento store is a significant expense, it is essential to understand that the financial commitment doesn't stop there. Continuous maintenance and regular updates are critical to ensure the optimal performance and security of your online store. Proper budgeting for these tasks can help your Magento store remain efficient and profitable in the long run.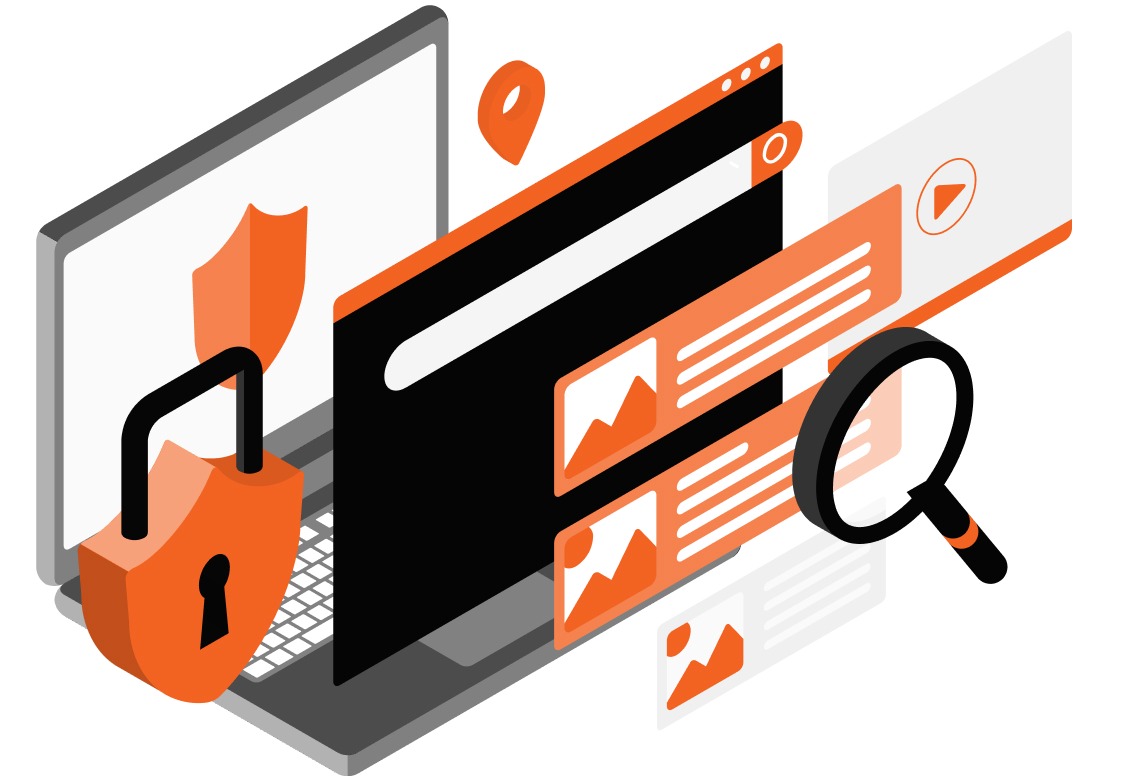 Maintenance for your Magento store broadly includes implementing updates, security patches, and performance optimizations. The cost of these activities is dependent on various factors, including the task's complexity, the frequency of updates, and the expertise level required to perform them.
Regular Updates and Patches
Magento frequently releases updates and patches to enhance the platform's performance and security. These updates need to be installed timely to avoid any potential issues or vulnerabilities. The cost for regular updates and patches can range between $50 and $150 per hour, depending on the complexity of the update and the rates of your Magento developer or agency.
Security Monitoring
eCommerce stores deal with sensitive customer data, making security paramount. Regular security monitoring helps identify and address potential threats before they can impact your store. Professional security monitoring services can cost anywhere from $200 to $500 per month, depending on the service level and provider.
Performance Optimization
Keeping your Magento store performing at its best requires regular performance optimization. This includes activities like cache management, database optimization, and code review. Performance optimization services can range between $100 and $200 per hour, depending on the specific tasks involved and your service provider's rates.
Bug Fixes
Addressing bugs and issues as they arise is crucial to maintaining a user-friendly shopping experience. The cost of bug fixes depends on the nature of the bug and the time required to resolve it. On average, Magento developers charge between $50 and $150 per hour for bug fixes.
Feature Additions and Improvements
Adding new features or improving existing ones can enhance your customer's shopping experience and boost sales. The cost of feature additions and improvements largely depends on the complexity of the feature. Typically, Magento developers charge between $50 and $150 per hour for such services.
Factors Impact Magento Website Development Cost
Whether you are establishing a new eCommerce store or trying to upgrade/integrate your stores, there are many factors that impact the Magento website development cost. They will also decide which Magento product type you should choose. As Magento has a wide range of native functionality, you may need customizations or be better suited for Magento's enterprise version. Below are some key factors that will impact Magento website development cost and your choice:
Size of your enterprise: This will directly affect your experience and budget for Magento development costs. If you are a small or medium enterprise, you can consider Basic or Custom. If you are a big enterprise, you can choose the Enterprise type.
Site brand: You need to decide whether you need to build a new one or re-platform.
Third-party: If you are planning to integrate, you will have to estimate the number of third-party systems that integrate into your Magento 2 site. Those third-party systems include drop ship, ERP, accounting, shipping, and PIM systems.
SKUs: This will directly affect the Magento development cost. Therefore, you need to know exactly how many SKUs you will need to accommodate.
Design: Magento has a custom theme (template set) and the purchased theme suffices. You will have to decide which one your site needs. Also, you need to know whether to use advanced mobile templating including adaptive templates, custom data sets, and AMP pages.
Migration: Your website's capability to handle complex data migration is one factor that you should consider when estimating Magento development costs. This capability includes data normalization, customer integration, pricing data, product data (custom/configurable/group products, dimension data, rich data), and data manipulations (cleaning, merging, updating).
Fulfillment: Order fulfillment is the requirement of all online enterprises. Therefore, this factor is considerable in Magento development cost. You need to decide whether your website needs to manage complex shipping rules such as warehouse shipping configurations. Also, you need to consider payment options that will directly affect your revenue. Payment options refer to gift cards, advanced tax pricing extension as well as tax configuration, and multiple currency support.
Marketing: You need to clarify your marketing integration requirements including email integration, autoresponders, social media integration, and so on.
Maintenance: While the cost of development is a one-time investment, maintenance is an ongoing expense that should be factored into the total cost of ownership. Magento websites require regular maintenance to ensure that they continue to function properly and deliver an optimal user experience.
Conclusion
Magento is one of the most popular eCommerce platforms. Its features stand right out of the box for page builders, user experience, store fulfillment, integrated B2B, and business intelligence. As Magento has many plans, it is absolutely affordable for enterprises of all sizes. There are many factors that affect your Magento website development cost. You need to consider factors carefully and choose the most suitable plan to enhance your eCommerce operations.