eCommerce has had a significant impact on the way businesses do business. Nowadays, you can do the majority of your business tasks with a few clicks of the mouse or a few taps on your mobile device. While there are many big players in eCommerce or eBusiness, Magento 2 has been the front runner in the online business world – all due to the number of good things it offers. However, at some point, the average person is going to hit a wall.
In today's article, we're going to focus on compiling a list of Magento 2 reviews so that you can learn everything about the platform from its background to key features, pros, and cons, and decide whether you'd want Magneto for your eCommerce or not.
What is Magento 2 platform?
For online retailers, Magento is the most popular eCommerce platform. It is a high-performance, scalable solution with robust out-of-the-box capabilities and a big community of developers who are constantly adding new features to the platform. Magento 2 is the company's next-generation version, which is offered to anyone who wants to continue making use of the customization and flexibility choices available.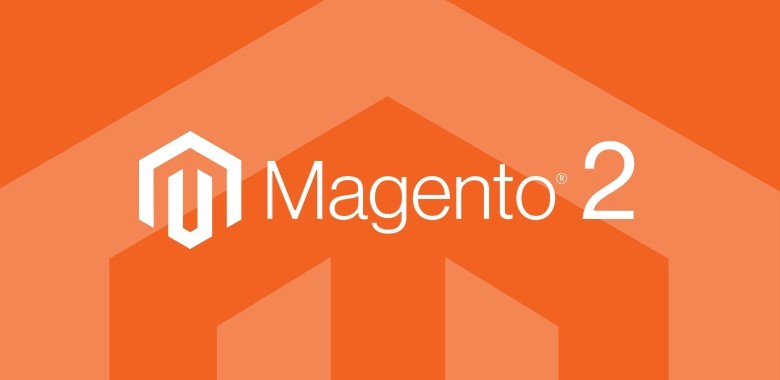 Magento 2 is significantly quicker than the previous generation on all fronts, with particularly strong front-end speed. Store pages can load up to 50 % faster, and they can handle up to 29 % more orders as a result of this improvement. Additionally, Magento 2 is also able to handle up to ten million page visits per hour.
As of today, hundreds of thousands of businesses, including huge companies such as Nike, Samsung, and others, are utilizing this open-source platform to launch their online stores. Magento should be considered a top priority for organizations and individuals who wish to create a long-term professional eCommerce site.
Magento 2 Review: Pricing
There are several Magento versions to select from. Magento Open Source is the name of the first of these options (formerly the Community Edition). It is a free open-source offering. Consequently, anybody can access the Magento website and get a copy of the software. You also have a chance to sign up for a free demo of the Magento Commerce plan, but that requires you to send in a message with all of your contact information.
Even if you go with Magento Open Source, that doesn't mean you'll be able to implement and manage your site for free. This is an open-source platform, so you'll have to find your own hosting, theme, and add-ons. There are also some other expenses to consider, such as a domain name and SSL certificate. A payment processing partner is also required.
Another version is formerly known as Magento Enterprise, The Magento Commerce package is best suited for enterprise-sized businesses. Magento Commerce pricing is based on your average gross sales revenue per year. Keep in mind that the Magento Commerce pricing is typically customized for each business and can end up getting very expensive. With prices ranging from $22,000 to $125,000 a year, you can take advantage of their unrivaled flexibility and a number of additional benefits that are not readily available through many other eCommerce platforms.
When upgrading to the 2nd version, Magento 2 includes updated information regarding versioning policies. Moreover, you are provided with all the necessary information about the compatibility of upgrades. Check out this blog of ours if you want to know more about the detailed cost of Magento 2.
Magento 2 Review: Ease Of Use
Magento is an open-source platform, which means that you may modify your eCommerce business to your heart's content. Nevertheless, To create your ideal shop using Magento, you may need intermediate or expert web programming skills. Setting up a Magento store yourself might be difficult if you don't know much about coding. Businesses frequently employ developers to create Magento stores.
However, with Magento 2, there have been substantial advancements in terms of reducing the amount of code necessary. For example, the Page Builder tool in Magento 2's Commerce version allows you to drag and drop page content into place, making it easy to create your pages.
A more user-friendly and easy-to-navigate interface for the administration board has also been implemented, with a more contemporary appearance. You will be able to handle items, customers, orders, CMS pages, and sales reports, among other things, with greater efficiency and productivity.
Magento 2 Review: eCommerce Features
While the first version of the platform was quite limited, Magento 2 erases the boundaries of what is possible. The completely revamped system gives you the power to create a unique shopping experience, transforming your business with rapid and cost-effective innovations.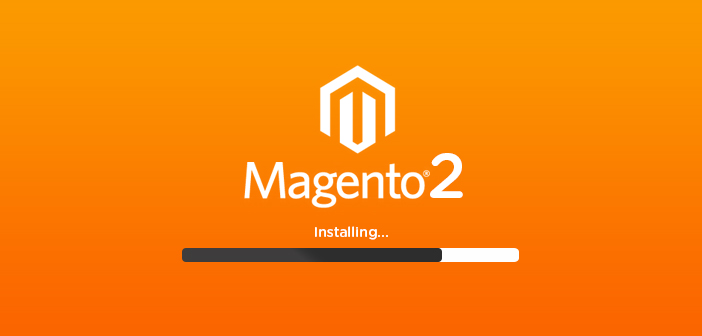 There are many reasons that large brands trust Magento. Here are just some of the features that businesses get ahead with Magento
SEO and Marketing: The great thing with Magento is that you don't really need to utilize any other marketing tools to obtain whatever you want, from email marketing to advertisements on the site. Marketing benefits include the ability to upsell products, offer promotional pricing, and give out coupons. Unless you wish to go in and modify things yourself, SEO is configured for you automatically.
Related product (up and cross-sells): This is one of the most essential marketing tools that is required for the assessment of items since it allows you to search for similar items to the one you're considering selling. It would be simple to design tactics that outperform the market and avoid competitors in this manner.
Customer groups: It's possible to categorize consumers based on their needs or assistance. This not only increases the efficiency of an organization but also makes it incredibly simple to run.
Site Management: A customer with numerous websites and businesses might benefit from an administration panel that allows them to choose what information is shared and withheld. Templates may be completely customized, and the platform also supports different languages and currencies. Additionally, The web services API makes it simple to integrate Magento with other third-party apps.
Order Management: Having complete management control over orders submitted by online consumers is more than just a stress reliever; it will also aid in the organization of such orders and will go a long way toward fulfilling orders received through the administration panel. Enterprises can also use this option for creating single or multiple invoices. A complete record of all deliveries and credit notes would make split fulfillment easier.
Call center order creation: During the whole purchasing process, this functionality helps to improve the front end experience for customers while also providing clear management for administrators. Customers and sales representatives can quickly change product settings during the purchase experience.
Personalized Order Status: By providing order statuses that can be readily assigned to order states, it is now possible to keep track of orders even more easily than before.
Magento 2 Review: Security
Magento's target customers are medium and big businesses, and security is a crucial factor for them. Magento 2 is designed to provide the greatest degree of security possible for websites. In order to maintain the platform's security level, updates and patches are provided on a regular basis.
It is important to note that, while Magento Commerce websites are PCI compliant, this is not the case with the Open Source edition. It is up to you to guarantee that your website complies with PCI standards and has an SSL certificate.
In some cases, the version of Magento that you are using will become out of date. In order to prevent your security patches from being rendered ineffective, you must verify that the version is not obsolete. If you want to check for security vulnerabilities or patch updates, you may use the Magento security scan tool.
Magento 2 Review: Customer Support
There is no live chat, phone, or email support for Magento Open Source users. But if you are utilizing the Commerce Commerce Cloud version, you can get technical help. Furthermore, you can attempt accessing Magento's guide and knowledge base to read tutorials from Magento-certified partners, request help from the community forum, or hire a developer to remedy the issue for you. The new Magento version performs the below-mentioned tests on your site: Unit Test, JavaScript Unit Tests, Performance Tests, Legacy Migration tests, etc.
Furthermore, it uses a new testing framework that helps automate the functional setting.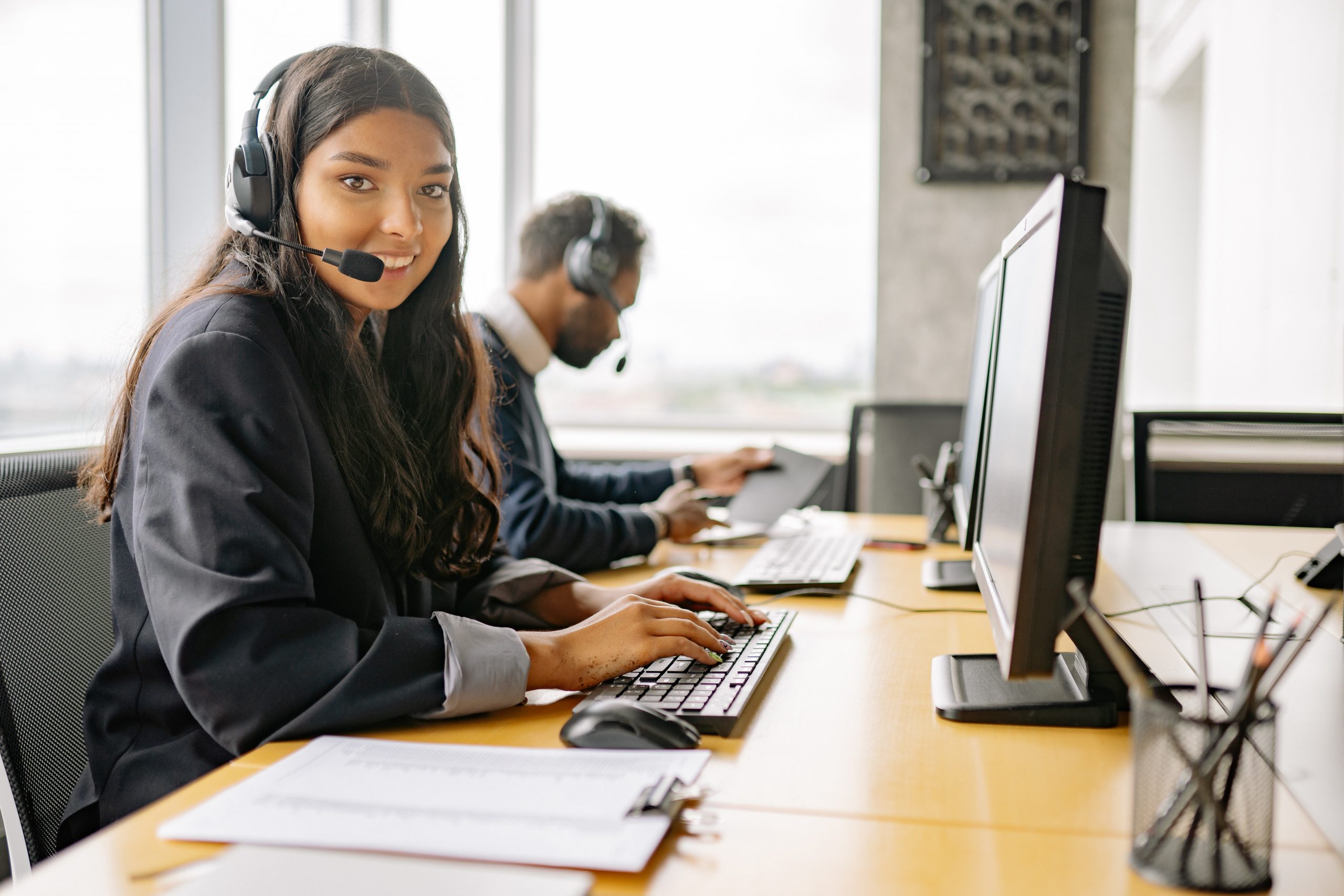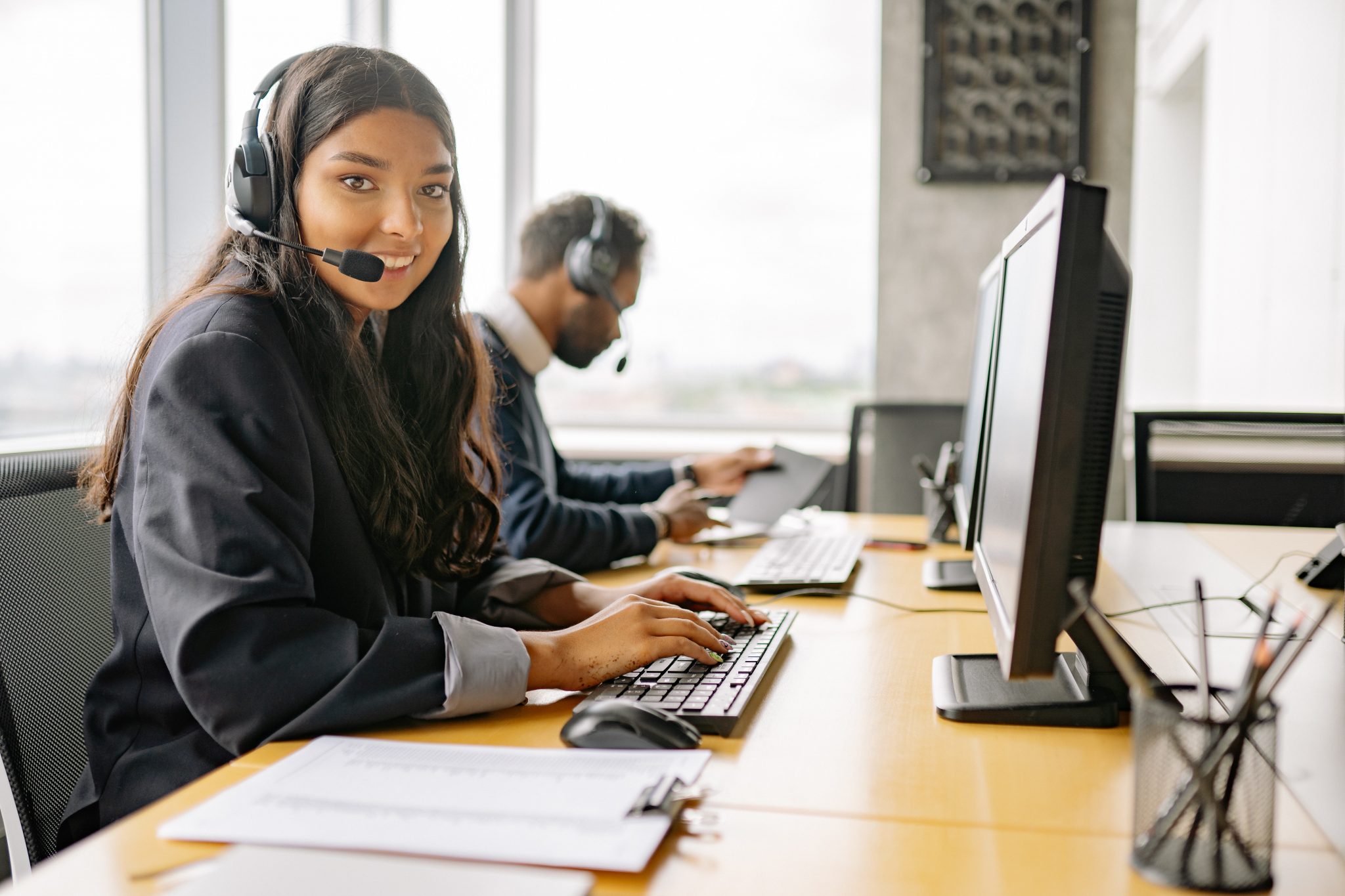 With Magento 2 comes updated extensions that are more compatible with the new Magento. And the majority of extensions available on the Magento Marketplace now support Magento 2.
The Magento Extensions contain a channel that manages all of the main tasks that are closely linked to eCommerce, such as merchandising, marketing, excellent control, site administration, catalog management, and product browsing, among other things. Having an extension store of up to 5000+ extensions is an extra benefit that contributes to the enhancement of eCommerce websites' features and functionality.
Magento 2 Review Conclusion
Pros of Magento 2
Compatible with more popular platform
Magento 2 supports new modern technologies which include PHP versions (5.4 or above), HTML 5, CSS3, my SQL (5.6 or higher), etc. In addition, it uses JiQuery Library as a default JavaScript library. This is one of the most important changes in Magento 2.
Improved customization process
First, it uses Visual Design Editor with a "drop and drag" interface for editing the Magento layout, so you can make many changes in the admin panel with ease.
Second, it supports XML validation, helping developers evaluate whether their XML code adheres to specific rules or structures or not.
Third, it includes multilevel theme inheritance and comes prepackaged with a responsive theme.
Finally, Magento 1's god class "Mage" isn't a part of Magento 2. This change helps to reduce the complexity of the code.
Easier frontend development
By using less CSS preprocessor and modern HTML 5-powered themes, developers can modify the look and functionally the Magento 2 enables the site without much hassle. This proves a big benefit to novice developers.
Reduced upgrade costs and efforts
When upgrading to the 2nd version, Magento 2 includes updated information regarding versioning policies. Moreover, you are provided with all the necessary information about the compatibility of upgrades.
With installing Magento, you can install much faster because it supports a new standalone installer. This tool will check for prerequisites before starting installation.
Improvements in performance and scalability
It performs toolkit and Varnish cache. The toolkit helps to verify and optimize system performance while Varnish cache is used to reduce server load and speed up the page load.
A large community of users:
Magento is one of the widely used eCommerce platforms that has a large community of users which enables enterprise merchants to get quick support. In addition, this helps to provide solutions to any issues the admin may face.
Cons of Magento 2
Slower on Smaller Servers
Magento usually offers a faster page load unless your store is being run on shared hosting. In that situation, With over 20,000 files and 200 database tables, Magento may significantly slow down and negatively impact the user's experience.
It is time-consuming
Magento's loading speed is slow. Customizations are therefore more complex than on other eCommerce platforms. Another challenge is that Magento imports data slowly, making switching from another eCommerce platform difficult.
One cause for the sluggish loading speed is the flexible design, which makes configuration complicated and time-consuming. In fact, only the community edition of Magento loads slowly. In contrast, the enterprise and premium enterprise editions are extremely quick to load.
Hosting
Magento should be hosted on a dedicated server. It should not be hosted on any other type of hosting platform. Additionally, it should be configured in a server environment that you or your developer are familiar with. As a result, Magento hosting is limited.
The main reason for this is bulkiness. A lot of high-level abilities and thinking are required for optimization. As a result, it is one of Magento's major drawbacks that might cause website crashes.
Magenest – Magento 2 Solution Partner
Founded in 2015, Magenest is proud to have been recognized as a leading business Solution Partner of Magento in the APAC area. Magenest has the best custom Magento development services and developers with creative eyes, seasoned knowledge, and virtuoso skills. There are 38 developers achieving Magento 2 certification.
Magenest has taken care of numerous Magento projects for customers in many industries such as FMCG, distribution, finance, fashion, and more. That is why we genuinely understand clients' problems and know how to address them efficiently.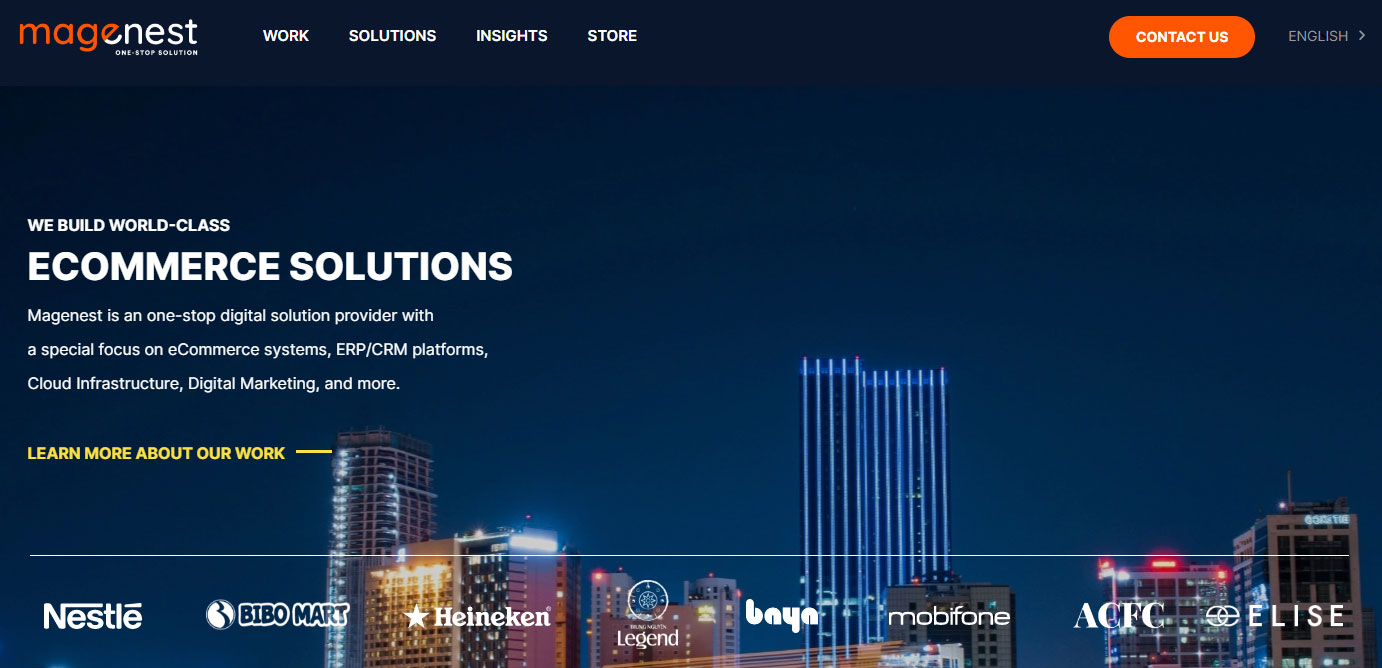 With high-level English proficiency and extensive technical expertise, Account Managers can grasp clients' demands and convey your requirements to the development team clearly. Moreover, Magenest uses an ERP system, Odoo, to improve the working process, keep track of projects' development and ensure that your project will be finished in a timely way.
Our service will not disappoint you due to our well-trained team and customer-driven mentality. There are several additional services for any client, such as installation, maintenance, and upgrading, that ensure your website will be faultless and ready to use.
Magenest offers a Magento extensions shop with a wide range of useful features that you can add to your site to make it more user-friendly and interesting to customers. If you are already using WooCommerce or Shopify but still want to move to the Magento platform, Magenest not only migrates major eCommerce systems but also safeguards all of your data during the process.
Final Words
Magento 2 is the next-generation version of Magento available for people who want to continue making the most of the customization and freedom options that the company has to offer. We hope that this article has provided you with some pieces of useful information. If you have any questions about this Magento review, feel free to contact us.