Choosing the right eCommerce platform can be difficult. Sylius vs Magento are two popular options, but which one is better? In this post, we will compare the two platforms and help you decide which is the best option for your business.
Short Introduction of Sylius vs Magento
About Sylius
Sylius is an open-source eCommerce solution for PHP and the platform runs based on the Symfony framework. It is a flexible platform that can be used for a wide range of projects, from small businesses to large enterprises.
Sylius is built using the principles of Hexagonal Architecture, which means that it is highly modular and extensible. This feature makes it easy to customize Sylius to meet the specific needs of your project.
The software is also equipped with a powerful set of tools for managing orders, products, customers, and much more. In short, Sylius is a powerful and flexible eCommerce solution that can be easily customized to meet the needs of any project.
About Magento
Magento is a powerful eCommerce platform that provides businesses with the flexibility, scalability, and features they need to succeed online. With Magneto, businesses can create a unique shopping experience for their customers with customizable design themes and powerful extensions. Magneto is extremely scalable, so businesses can start small and scale up as their business grows.
In addition, Magneto offers a range of features to streamline the eCommerce process, including product management, order fulfillment, and customer management. As a result, Magento is an excellent choice for merchants of all sizes that are looking to skyrocket their online businesses.
Sylius vs Magento: A fair comparison
Let's go into details of the comparison in different aspects.
Key features and functionalities
Some of the features provided by Sylius Plus include a loyalty system, advanced multi-store management, advanced user permissions, returns management, and others. Moreover, online merchants can efficiently perform third-party integrations using REST API to improve the functionality and features of their stores. Overall, Sylius provides an all-inclusive solution for online stores that is sure to streamline operations and improve customer satisfaction.
Some of the most notable features of Magneto include the ability to create multi-channel networks and storefronts, flexible pricing tools, inventory management, automated target rules, and support for B2B functionalities. With thousands of extensions available for seamless integration, Magento provides everything online merchants need to excel in today's competitive market.
SEO and Marketing
As a leading eCommerce solution, Magento does a wonderful job in offering countless out-of-the-box SEO & Marketing functionalities that assist customers to be more visible on Google and other search engines. Integrating with some ultra-modern SEO features like Site Map, Google Tools 301 directs, and Personalized URL, Magento not only allows the website to function more smoothly but also makes it easier for the users to find what they are looking for.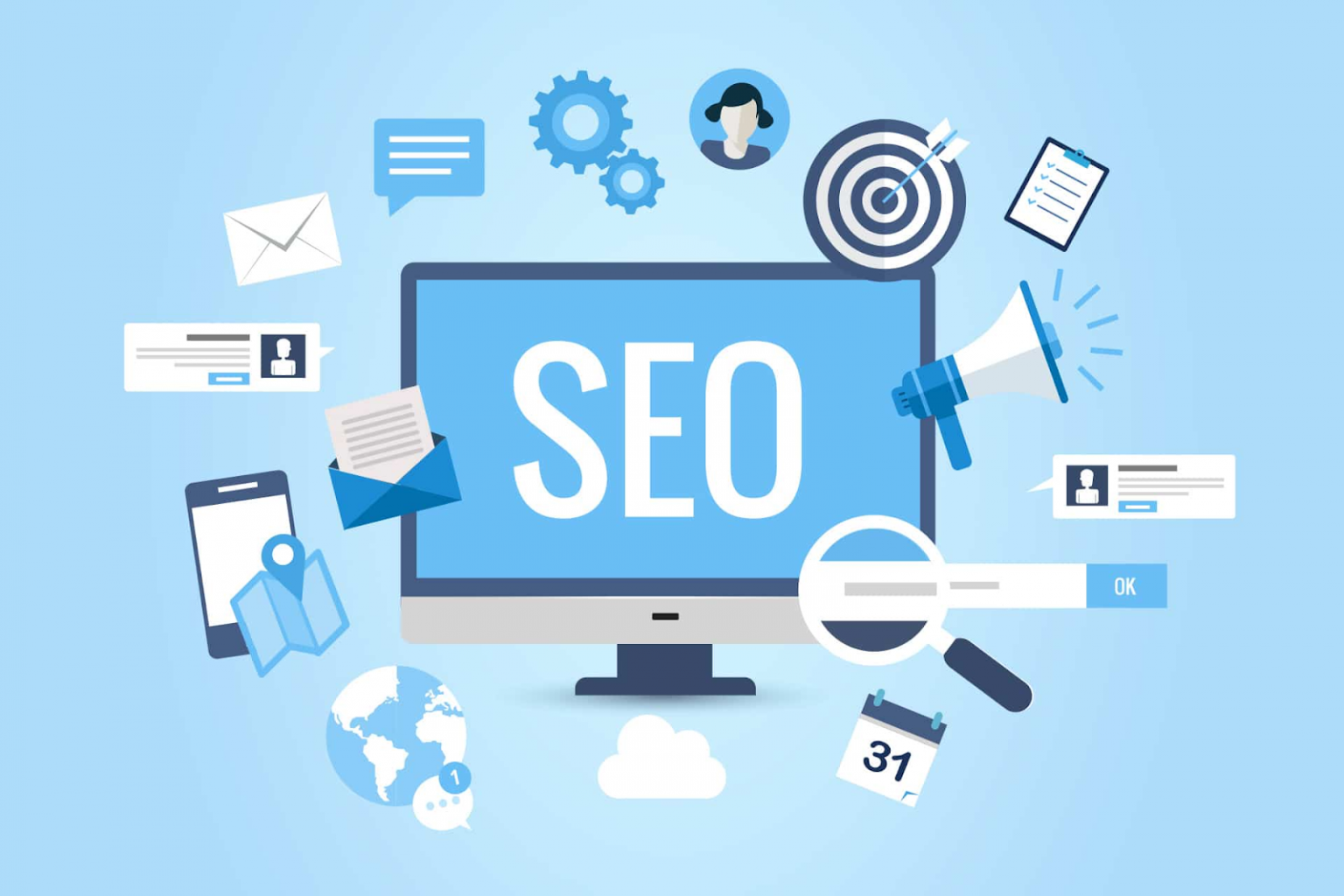 It is clear that Magento has stronger Marketing capabilities than Sylius. While Sylius Plus comes with some Marketing functionalities, it does not have SEO management. This leads to the implementation of Magento being much stronger from a marketing perspective. With the ability to manage all aspects of SEO, from keyword research to link building, Magento provides a comprehensive solution for marketing a website.
Pricing
While the standard version of Sylius does not require subscriptions, keep in mind that the free edition only provides access to basic features and functions. If you're looking for a more comprehensive solution, you may want to consider upgrading to Sylius Plus. The price for this edition is based on your store's Gross Merchandise Volume (GMV), so be sure to contact Sylius for a quote in order to get an accurate price.
There are two versions of Magento – Magento Open Source (which is free) and Magento Commerce (which is not free). Magento Commerce comes in both an on-premise and cloud version – the on-premise version costs $22,000 per year, while the cloud version costs $40,000 per year. Additionally, Magneto's price also increases according to companies' revenue rise. So, yes – Magento can be expensive. But it's also a very feature-rich platform that can scale with your businesses.
Scalability
Scalability is an important consideration for any business, and it is one area where Sylius and Magento differ significantly. Sylius is designed to handle 500 simultaneous orders and can endure up to a 30% productivity boost.
In contrast, Magento is much more scalable, with the ability to support 50,000 visits per hour. Additionally, Magento's inventory management system is designed to handle thousands of products simultaneously. As a result, Magento can help businesses of all sizes reach their scalability goals.
Speed and performance
Sylius is faster than Magento for a number of reasons:
Sylius doesn't require as many complex processes to set up. As a result, it takes a page three times faster than Magento to load.
Magento always attempts to update and customize its platforms with more features and functions, which means the page requires a little longer time to load.
Sylius is built on top of the Symfony full-stack framework, which is designed for speed and performance.
Sylius uses the latest technologies, such as PHP 7, Composer, and Twig, which all contribute to its speed advantage.
In conclusion, if you're looking for a fast eCommerce platform, Sylius is a clear choice.
Security
Sylius vs Magento are two popular eCommerce platforms that offer different approaches to security. Sylius usually publishes security patches to avoid vulnerabilities, while Magento provides default security features and also releases security patches regularly.
Both approaches have their advantages and disadvantages, but overall it is important for online merchants to be aware of the risks involved in operating an online store and take steps to mitigate those risks. Good password management and adaptable file permission are two important security measures that all online merchants should take regardless of which platform they use.
Ease of use
Sylius is the winner when it comes to ease of use. Thanks to its coding quality, even inexperienced coders can design a website without much effort. In addition, it allows developers to access coding rules and standards. These practices are simple to follow, especially for those who have worked on other platforms previously. This makes Sylius more straightforward to master.
On the other hand, Magento is a bit more difficult for newcomers. Its demanding engine requires knowledge about coding applications to customize. For this reason, Magento can only be a good choice if developers already have a deep understanding of multiple coding languages.
Support
With over 300,000 Magento users worldwide, you're never alone in your journey to build the perfect online store. No matter what problem you're facing, there's always someone who can help. And if you can't find the answer you're looking for in the extensive Magento documentation, you can always reach out to an expert developer for help or an exclusive Magento development service.
Sylius is a newer eCommerce platform that hasn't yet gained the same level of popularity as Magento. As a result, it can be difficult to find support from other Sylius users. However, Sylius makes up for this by providing detailed documentation, video instructions, and discussion forums – all of which are extremely helpful for those learning to use the platform.
Extensions and plugins
When it comes to the number of extensions and plugins, Magento takes the cake. While Sylius Store offers a limited quantity, it is still enough to use for some users. And there are 12 categories so customers can easily find what they need. As for Magento, it has many more extensions and plugins, over 4000 in different divisions. 
In terms of quality, both Sylius Store and Magento offer a great selection of extensions and plugins that are sure to meet the needs of any customer. So, it really comes down to a matter of preference. If you need a specific extension or plugin, chances are you'll be able to find it in either store.
Sylius vs Magento: What is the better eCommerce platform?
Deciding whether to use Magento or Sylius for your eCommerce shop can be difficult, as each has its own advantages. Before making a decision, you should thoughtfully evaluate your business' situation, including the scope of enlargement, financial situation, and purposes.
If your company is looking to grow quickly and has a large inventory, Magento is the obvious choice. With its powerful tools and features, Magento can help you scale your business quickly and efficiently. However, it is important to note that Magento can be a resource-consuming platform whether you have to outsource your coding tasks or not.
On the other hand, if your company is on a tight budget, Sylius may be a better option. While it doesn't have all the bells and whistles of Magento, Sylius is a more affordable platform that can still help you establish a successful online store. Ultimately, the decision of which platform to choose depends on your specific needs and budget.
To conclude
While Sylius vs Magento both have their pros and cons, it ultimately depends on your specific business needs and demands. If you are still undecided after reading this blog post or would like more information about either platform, please do not hesitate to contact us. We would be happy to help you choose the right eCommerce platform for your business!