Are you considering setting up an eCommerce store but don't know which platform to pick? There are many platforms available on the market, and it can be overwhelming. Ecwid and Shopify are two popular options for merchants both new and experienced, offering a range of features that let users customize their stores.
In this blog post, we'll take a closer look at Ecwid vs Shopify; the key differences between them, the benefits of each option, and finally answer the question – which one should you choose for your business?
Ecwid vs Shopify: Overall
Ecwid and Shopify are all-in-one sales systems that are user-friendly for beginners and enable merchants to sell any kind of goods and services everywhere. Each offers a comprehensive set of capabilities for managing payments, goods, stock, orders, and clients on your own website and among all of your sales channels.
The total pricing, the number of items per plan, and interfaces with other websites, blogs, and point-of-sale (POS) systems are the main distinctions between Ecwid and Shopify. Which is ideal for your company mostly relies on your budget, the specific demands of your online store, and preferred methods for sales.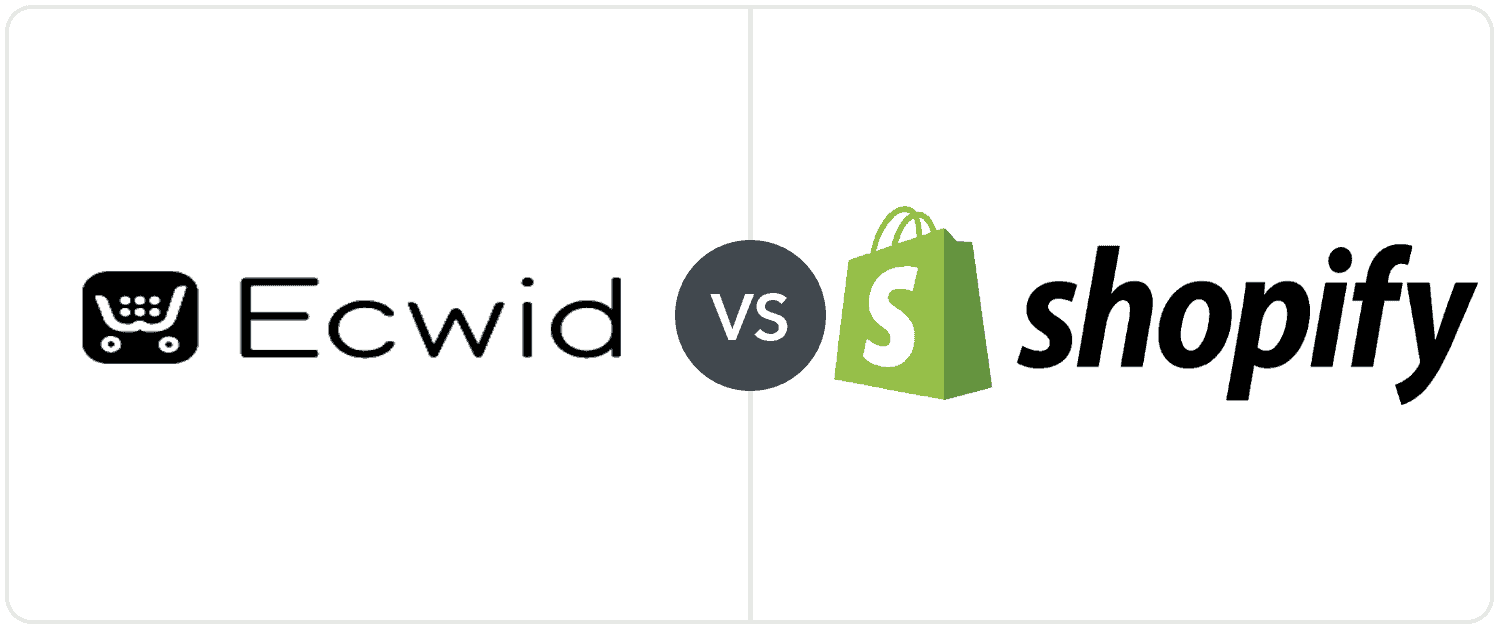 Ecwid vs Shopify: Pricing
What you get for your money should be taken into consideration as you contrast Ecwid with Shopify.
At first look, Ecwid is the sole option with a free plan and is less expensive than Shopify. However, as Shopify's base shop subscription comes with limitless goods, all sales channels, and mobile POS, it potentially surpasses Ecwid in value. Only the top-tier Ecwid plans permit all sales channels and mobile POS; lower Ecwid plans have product limitations.
Ecwid pricing plans
Ecwid wins for providing a free plan to establish a one-page website with an integrated online store. Ecwid's price options consist of four different packages, although none of them include hosting or domain.
The fact that Ecwid has a free plan sets it apart from the competition. Unlimited bandwidth is also included, as well as a large maximum of 2,500 goods. The following are included in Ecwid's premium plans for multi-channel sales and marketing:
Standard ($29/mo)
Essentials ($49/mo)
Unlimited ($99)
Each plan will cost 17% less if you choose to have it invoiced annually as opposed to monthly, which is the same as making two monthly payments.
Shopify plans
Each of Shopify's five plans is designed to meet a particular set of company requirements. Three of them come with free domains, secure hosting, and templates to construct your online store:
Basic Shopify ($29/mo)
Shopify ($79/mo)
Advanced Shopify ($299/mo)
One package (price available upon request) has features that large businesses find appealing: Shopify Plus (starting at around $2,000/mo)
Additionally, Shopify offers a microbusiness plan that enables you to add a straightforward buy button to a WordPress page: Shopify Lite ($9/mo)
If you pay for Shopify in full upfront for a full year, you can save 10%, and for biennial subscriptions, you can save 20%.
Shopify, in contrast to Ecwid, exclusively provides premium options. However, you could give it a try for a free 14 days before deciding.
Transaction fees
If you select Shopify over Ecwid, there is a catch. If you don't use Shopify's in-house payment system, you'll pay between 0.5% and 2% of your monthly sales (depending on the plan). It's the 'transaction charge,' as they say.
Ecwid, in contrast, doesn't impose transaction fees regardless of the online payment methods you choose.
Ecwid vs Shopify: eCommerce features
Thanks to capabilities that facilitate the long-term expansion of your online business, Shopify emerges as the victor. Shopify gives you all the tools you need to grow your business. With Shopify, you may start as a side business and grow it into a full-fledged company. Therefore, Shopify demonstrates to be a more complete and adaptable solution than Ecwid.
Payment gateways
Shopify supports 100 payment methods, including Shopify Payments, their own integrated processor. Ecwid, in contrast, integrates with 70 service providers. The consumer experience at the checkout is better the more options there are in this section. Having more payment alternatives available results in a higher abandoned cart recovery rate.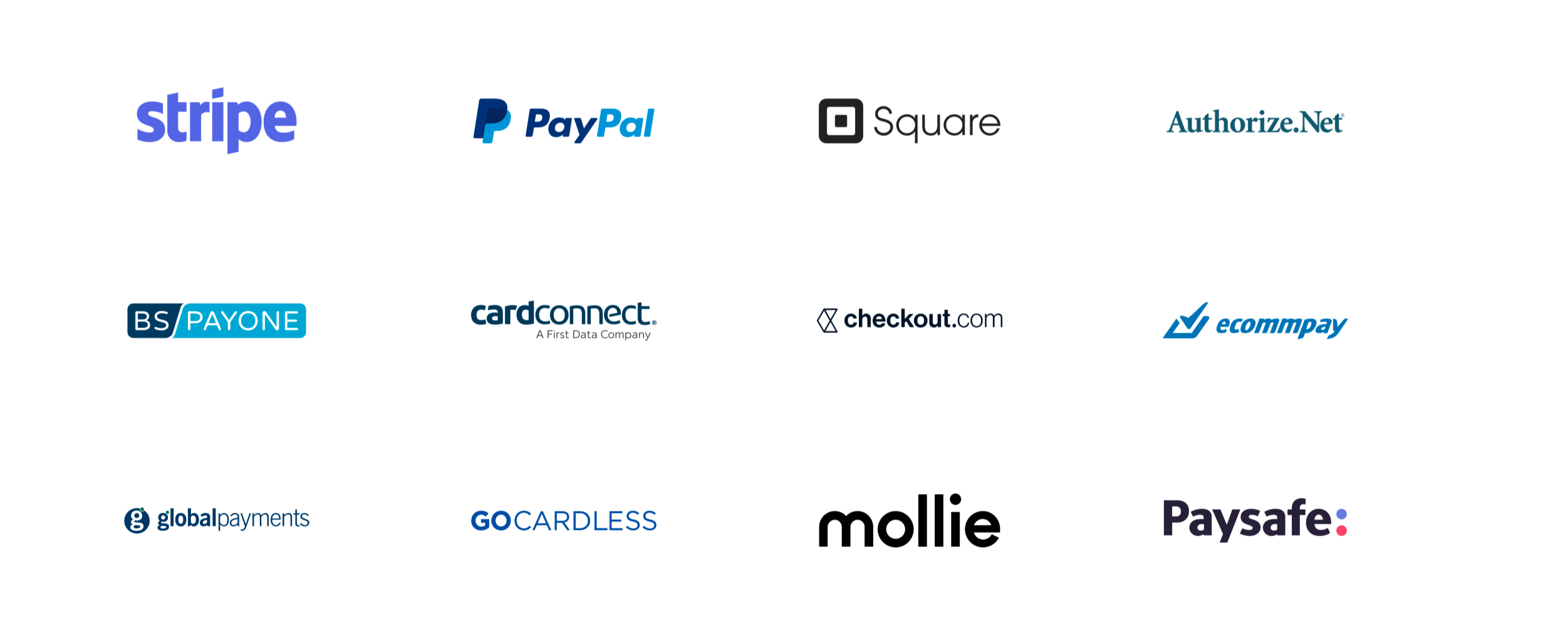 Security
Ecwid vs Shopify both adhere to the strictest worldwide Payment Card Industry Data Security Standard (PCI DSS). This is the highest level of international security for online retailers and payment systems. With an SSL certificate and the HTTPS protocol, these options also safeguard your customers' data.
Number of products
In Shopify's lowest Basic Shopify plan, you are able to host an infinite number of goods. Ecwid, on the other hand, has a 2,500-item restriction unless you pay $99 a month for the Unlimited plan.
Product details
The choices you make (and have) while setting up product data in the backend have an impact on how your items are displayed. Ecwid provides a fundamental set of options for customizing products and their variants.
In contrast, Shopify offers a ton of sophisticated alternatives. For instance, you may add custom fields to your product pages that include specific data or files, such as the product's expiration date or the candle's burn duration.
Product categories
On Shopify and Ecwid shops, categorizing items is a very simple process. This may be done manually by looking up product names or SKUs. However, Shopify makes managing several goods at once a little bit simpler. Up to 60 conditions can be used to construct automated collections that automatically add matched goods.
Inventory management
Online business owners may manage sales and their inventory on the move with the help of eCommerce platforms like Shopify and Ecwid (both solutions have apps for iOS and Android). Keeping an eye on your inventory can help you avoid selling more goods than you have. By doing this, you may avoid dealing with unhappy clients.
The inventory management offered by Ecwid is adequate, but Shopify's is superior. It offers all of Ecwid's features as well as exclusive, cutting-edge eCommerce possibilities. For instance, moving items between locations, exporting inventory to a CSV file, or seeing product inventory history.
Analytics and Reporting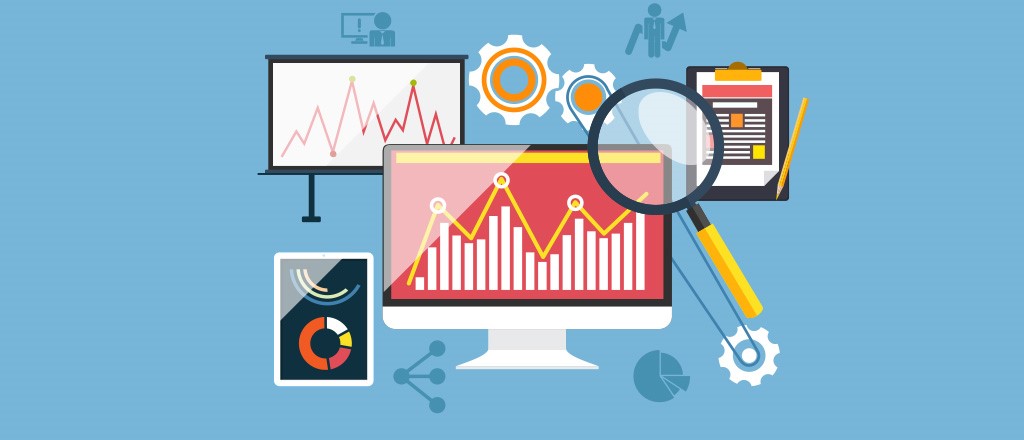 Both Ecwid and Shopify offer tools for tracking sales and customer information so you can keep tabs on your store's activity. Important store analytics are included in Ecwid's free plan as well. With any option, you can expand the functionality of the analytics by adding applications or by modifying reports via an API.
Shipping
You may link your Shopify account with the shipping carrier accounts of Shopify thanks to Shopify Shipping. It enables you to receive discounts on shipping labels and displays computed shipping prices (instead of flat rates) at checkout. All plans include Shopify Shipping, however, it is only accessible for orders coming from the US, Canada, and Australia.
Ecwid does not, however, compute delivery charges for you. You may configure shipping choices such as live prices, flat rates, free shipping, or unique tables depending on subtotals or weights.
Shopify POS vs. Ecwid POS
Shopify triumphs because it offers POS right out of the box.
You are able to sell goods in physical places with point-of-sale (POS) capabilities. Due to the fact that both products provide this capability, the contest between Ecwid and Shopify is rather tight.
Shopify POS Lite is included with all Shopify plans (basic). It enables you to collect payments in physical venues like pop-up shops, markets, and events. For an additional $89 per month, Shopify's POS system may be upgraded. Faster processes, sophisticated inventory tools, and the ability to control staff access are all features of the POS Pro.
Ecwid's POS, on the other hand, needs to be integrated with third-party applications like Square and Clover.
Ecwid vs Shopify: Design and flexibility
For more customization choices and assurance that the themes you select are updated with the most recent Shopify version, Shopify comes out on top.
Because we're not comparing Shopify and Ecwid on the same basis, it's difficult to draw any meaningful comparisons while developing your store.
The first step in creating an eCommerce store on Shopify is selecting a template and theme. Next, using a drag-and-drop editor to upload your own text and photos, you may adjust the storefront to your taste. 10 free and 70 premium themes are available for selection.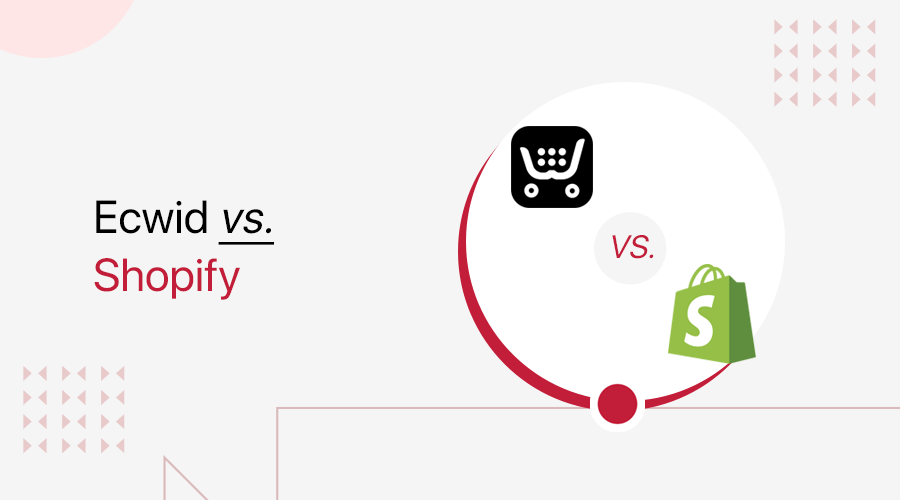 With Ecwid, everything appears differently. The widget from Ecwid is not a shop builder. It just includes the free instant site theme Starter Site. There are few choices for customizing this website. A straightforward user interface with banners or cover graphics and a few more parts, such as customer evaluations or the corporate objective, is what Ecwid refers to as a theme.
Your website's shop design will rely on the platform you choose if you add Ecwid's eCommerce plugin to it whether it was created on WordPress, Drupal, or Joomla. You should be aware that selecting themes that work with Ecwid might be challenging (depending on whether they are consistently updated on not).
Ecwid vs Shopify: Customer support
Shopify wins for offering assistance with all forms of customer care and a wide range of self-help resources, including video lessons on all plans.
The limited support options offered by Ecwid depend on your package. For instance, Ecwid's most affordable subscription simply offers online chat as a means of getting in touch with customer service. On both higher-tier plans, you can call help if there is a problem.
A unique feature of Ecwid's yearly Essentials and Unlimited subscriptions is that they each come with a complimentary customization consultation that lasts 2 or 12 hours, respectively. However, if you go over the allotted time, you'll have to pay for the development time per hour.
Although Ecwid's free program lacks live customer assistance, you may utilize their blog and post questions to other users to get advice on how to use their plugin.
The customer support offered by Shopify, however, is exceptional. Your problems can be resolved very immediately, every single day. If you'd rather send an email, you can do that too.
Ecwid vs Shopify: Ease of use
Because both eCommerce platforms provide user-friendly functionality and design, there is no obvious victor in this Ecwid vs. Shopify contest.
You won't have to go through several choices to locate something because Ecwid's control panel is intuitive and well-designed. To customize the look of your business to meet your needs, it offers a number of choices.
Because Ecwid integrated the setup wizard's instructions directly into the dashboard, it took care of the client onboarding process from the start. Ecwid seamlessly integrates with your website. You may avoid learning a new system by simply adding Ecwid's widget to the backend of your website.
The interface of Shopify, however, also has a drag-and-drop website builder. Shopify is simple to use even if it has more customization choices and a more extensive framework than Ecwid.
Shopify will fit the demands of both beginners and experienced designers. This is so because the platform makes a lot of effort to make its applications both attractive and functional.
Ecwid vs Shopify: Which Should You Choose?
For individuals wishing to sell products online, Ecwid and Shopify are both capable options; the distinction lies in how they assist your store's expansion.
Shopify can help if you're starting from scratch and want to provide your target market with top-notch experiences. With this tried-and-true method, you may have a fantastic shop with lots of room for expansion. It's one of the most compelling products on the market, alongside other options like BigCommerce and WooCommerce.
On the other hand, Ecwid is a superior option for personalizing the technology you currently have if you already have a website and want to continue with it. Without a lot of additional technical expertise or challenging setup, Ecwid enables you to add product photos, pricing, and selling functions to the current web presence that you already hold.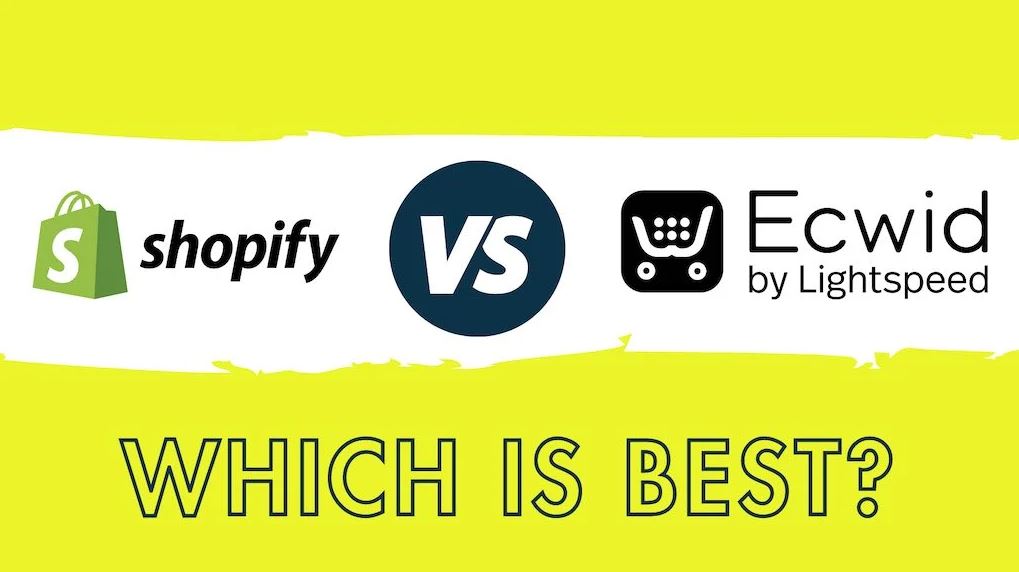 In reality, these platforms provide very different experiences for small enterprises. When compared to a Shopify-built website, an Ecwid store may perform and look just as good.
Ecwid is better suited for amateurs or those looking to create a low-maintenance, low-cost internet store.
Some users may find that the restricted options offered by Ecwid in some areas are beneficial.
Due to its extensive feature set and selection of applications, Shopify is a superior option for people who want to invest time in customizing and enhancing their online business.
Ecwid's pricing is lower than Shopify's over the long term.
The decision between Ecwid and Shopify ultimately comes down to a list of your company's top goals. You should also take into account the size of your company, the scope of your product offerings, your financial situation, and the amount of time you wish to devote to expanding your online store.
In Conclusion,
Ecwid and Shopify are both great eCommerce solutions to consider when creating an online store. With so many features available, it can be difficult to decide which platform to go with. Ecwid offers top-notch customer service, a wide range of tools, and more flexible pricing choices while Shopify is well known for its vibrant community, excellent design capabilities, analytics, and AI-driven marketing strategies.
Ultimately, the decision comes down to finding a platform that meets your individual business needs and goals. Here at Magenest, we understand the importance of choosing the right platform for your business and are here to help guide you through this process. If you'd like information and advice on which eCommerce solution is best for you or if you have any questions about Ecwid vs Shopify contact us today!