eCommerce has been a bridge between retailers and customers thanks to the constant development of the internet and technology devices, such as smartphones and computers, creating an extremely attractive and also effortless playground.
So, what is an eCommerce store?
If you don't have basic knowledge about eCommerce, you won't know where to start. Furthermore, mastering your eCommerce store is not that simple when each source you can find gives different information.
Fortunately, with over 6 years of helping many customers get used to eCommerce platforms, we've covered everything you need in this article. And we promise you won't take more than 15 minutes.
Let's dig into it!
1. What is an eCommerce store?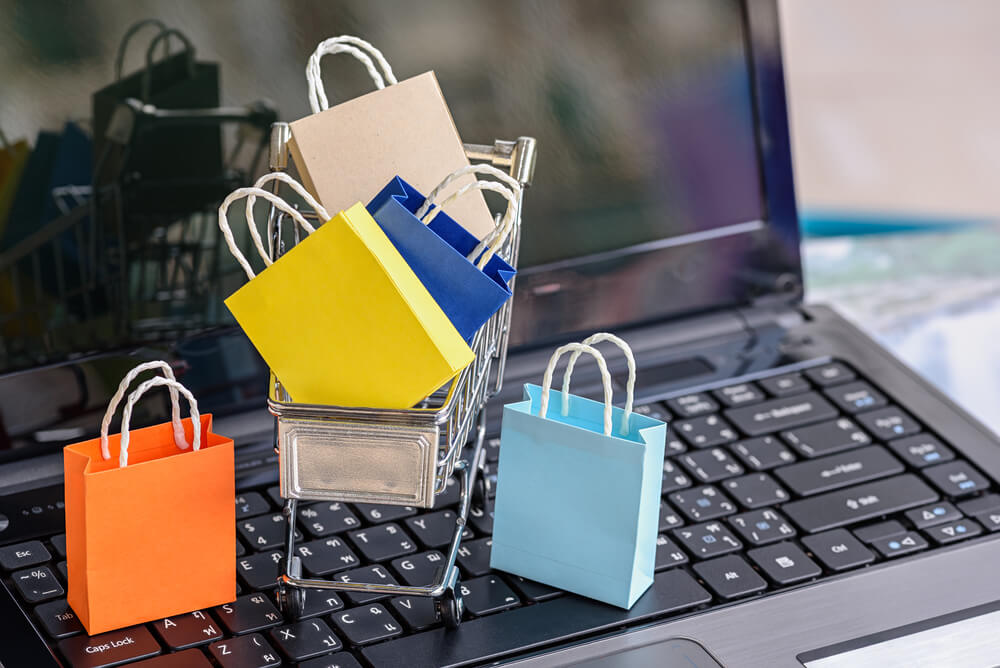 eCommerce history
First, to understand eCommerce store meaning, we will go through a bit of eCommerce development history in the world.
Consumers have known to buy online widely since the mid-90s, a milestone marking the rise of channels providing services and products like eBay and Amazon. Since then, the number of users on online services has increased rapidly. eCommerce has gradually entered people's lives. You may also have been involved in this kind of transaction but accidentally ignored what it was.
eCommerce store definition
Here's what it looks like:
eCommerce is simply an exchange between a buyer and a seller (goods or services) over the internet where its forms are either B2B, B2C, C2C, or C2B. This process includes using the internet to make purchases, transfer money, data to make these transactions, etc.
And the eCommerce store is where these transactions take place. In other words, as a seller, you will manage the catalog of goods, advertise, consult purchasing, sell, provide payment options, update shipping orders, etc. at your online store. Businesses of an eCommerce stores on Facebook are also popular now.
2. eCommerce's pros & cons
You're now thinking:
"eCommerce is appropriate for me, isn't it?"
There are dozens of reasons why we recommend having an eCommerce store. But we also don't want you to spend too much time scrolling through tons of its features to find the ones fitting you the most. Thus, let's take a look at some of the most important advantages of the eCommerce business.
Highlights
One of our favorite things about eCommerce is how far we can reach. When you run an eCommerce store, you are not limited in terms of geographical distance, the number of leads, or the cost of entering a global marketplace.
The next advantage that we have here is the convenience that customers always love in eCommerce stores – 24/24. This is a strong point that a traditional store can hardly compete with this type of business.
Besides, operations such as payment gateways for eCommerce or delivery are also very fast and handy with just one click. And especially, you do not have to move to a certain place to work but can sell goods or reply to customer messages anywhere!
eCommerce platforms do a pretty good job adapting many sellers' need of not spending too much capital. You will save some expenses, such as labor costs, store maintenance, or warehouse, etc.
Most brick and mortar store owners will need software to manage their high quantity of inventory if they want to save time and effort. In comparison with eCommerce platforms, all of these operations are extremely straightforward and you will be supported to run them right on the online store. Conveniently, right?
Understand the habits of customers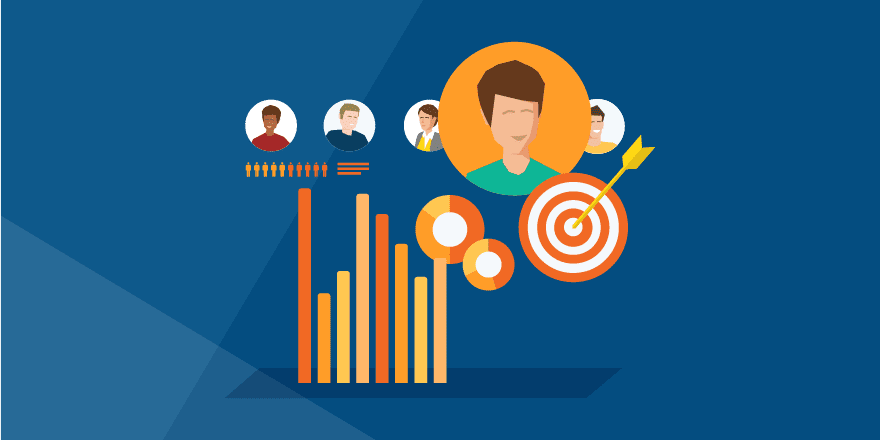 Let's look at how quick and accurate eCommerce helps you track customers' buying habits. Not only does it provide you statistics about the items that are searched the most, but these platforms also encourage buyers to leave ratings or comments in product reviews after they use the goods.
As a result, you can come up with the right marketing strategies that are consistent with the user experience on your website.
Drawbacks
This is the biggest obstacle coming to customers when choosing to buy online. They are unable to test the product or verify the origin, materials, etc. whether they are exactly as provided by the seller. Therefore, although this type of business has grown quite safely and there is also a guaranteed third party (eCommerce marketplaces), it will take quite a while for consumers to fully trust to spend money on buying online.
It is not too complicated to understand! In a market that is supposed to be potential, there will be a lot of people who want to enter to exploit and make a profit. When supply exceeds demand, customers will have a variety of choices. Undoubtedly, they are those who benefit the most.
So, to attract customers, you will need to make smart and appropriate steps on your online stores.
3. eCommerce sale websites vs. eCommerce marketplaces
Now:
Should you create an eCommerce store online for your business or rely on eCommerce marketplaces?
Well, it depends on your company's situation and which items you are selling. We'll discuss specifically as below.
Selling on your own website
If your business is looking to scale and you don't want to depend on eCommerce marketplaces, let's use the D2C direct sale model with your eCommerce store. With this option, you'll be more active in everything from billing and delivery to order control.
It's also worth noting that you will make more profit per order on your own website compared to selling on eCommerce marketplaces. The reason is that when you sell products on another website, it'll require you some fees set by the administrators.
Selling on online marketplaces
On the other hand, when selling on a third-party marketplace, it's easy to get started and maintaining the store is more convenient because the infrastructure is already in place. Accordingly, this option is suitable for those who have no experience in website development as well as programming. Also, hiring a store on these websites will help them save money for other investments.
Second, eCommerce marketplaces are home to millions of transactions every day. This is a huge source of customers that you may not reach when setting up an online store.
Overall: Selling on your own website is a great option which allows people to make more profit and many other features that those who are independent demand. And if you want to make money quickly and effortlessly at a reasonable cost, then hiring a store on the most famous eCommerce marketplaces will be your best bet.
4. Popular eCommerce store list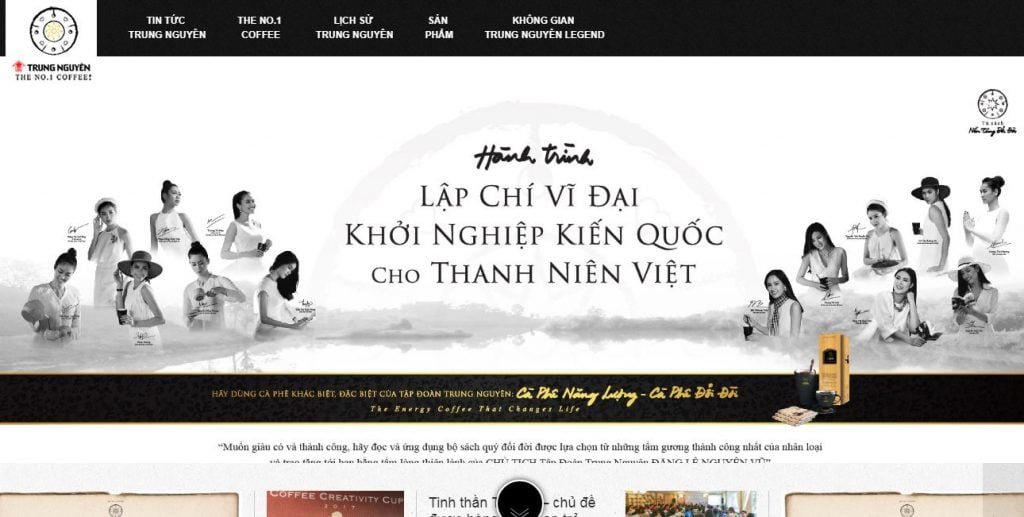 Trung Nguyen's Coffee Hypermarket
Website: www.cafe.net.vn
Year of establishment: 1996
Headquarters: Buon Ma Thuot city, Dak Lak, Vietnam
Founders: Le Nguyen Vu Dang
Scale: worldwide
eCommerce platform: Magento
Trung Nguyen is the most famous coffee company in Vietnam as well as in the whole region. To expand its customer base and bring the number 1 coffee brand to other continents, Trung Nguyen has cooperated with Magenest and upgraded the Magento 2 plan for its eCommerce store.
Not only improving user experience and managing physical stores well, through digital transformation investment, Trung Nguyen also gradually approaches businesses to become partners and develop better domestic brands.
Heineken Vietnam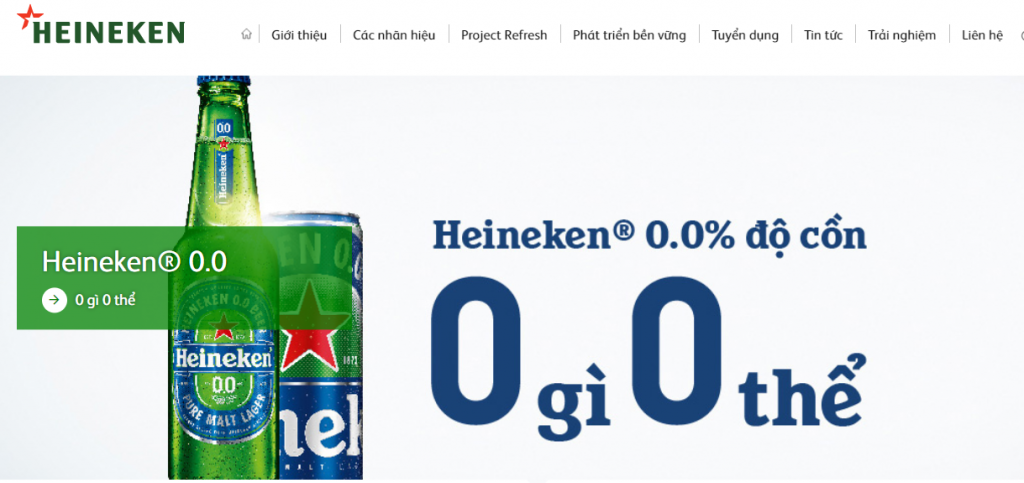 Website: www.heineken-vietnam.com.vn
Year of establishment: 1873
Headquarters: Netherlands
Founders: Gerard Adriaan Heineken
Scale: Vietnam
eCommerce platform: Magento
D2C is the right move for Heineken in a country consuming a lot of beer every day like Vietnam, and there is no eCommerce platform that fits this strategy better than Magento. Trusted by Heineken, Magenest has built them an eCommerce store to meet their scalability and outstanding performance needs.
Specifically, communication with customers through multiple channels is appreciated on the website. And orders in large quantities can also be handled quickly, easily, and automatically.
Joel & Son Fabrics
Website: www.joelandsonfabrics.com
Year of establishment: 1979
Headquarters: London, UK
Founders: Hyman Bull
Scale: UK
eCommerce platform: Magento
Founded in 1979 but Joel & Son has a long history of operation since the mid-1940s. This is a family company with a traditional business of apparel in England.
When you visit this company's website, you can effortlessly find what you are looking for thanks to the delicate store outline and orderly content arrangement.
Additionally, the website has conveyed the family history story very well. Joel & Son is a well-known name in the apparel industry in the UK. But when it comes to selling in its eCommerce store, the brand is much more trusted.
Skullcandy
Website: www.skullcandy.eu
Year of establishment: 2003
Headquarters: Park City, Utah, U.S.
Founders: Rick Alden and Cris Williams
Scale: multinational
eCommerce platform: BigCommerce
Focusing on outdoor action sports products like Bluetooth headsets, but Skullcandy really appeals to customers by their website. With the support of its eCommerce platform, Skullcandy has created a minimalistic yet fresh and vibrant user experience.
Sigma
Website: www.sigmabeauty.com
Year of establishment: 2009
Headquarters: Mendota Heights, Minnesota, United States
Founders: Simone Xavier and Rene Xavier Filho
Scale: America, Indonesia, India
eCommerce platform: Magento
Sigma Beauty is currently one of the most popular online retail stores in the US for cosmetics in which users favor their cruelty-free makeup brushes and brush care accessories. Furthermore, this business also cooperates with many beauty influencers and beauty brands in the world. All of these are highlighted on many real estates on the website's homepage, making it easy for customers to see when accessing it.
5. 5 Easy steps to set up an eCommerce store
Choose an eCommerce platform and plan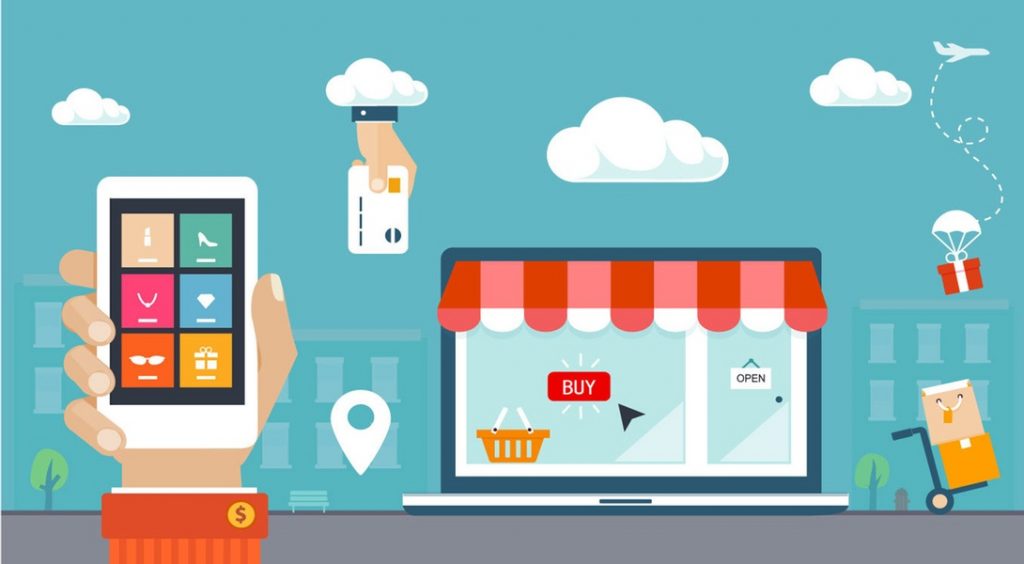 Do you research Magento's eCommerce store business plan?
If not, you should.
Feature for feature, it has what it takes to be the top-rated eCommerce solution. Magento's new features are regularly updated to improve page load speed and many other advantages. Better yet, Magento's security is also a factor that multiple web developers appreciate.
People said that this is an open-source eCommerce platform, which means you will have an eCommerce store free.
Well… not really.
It turns out that you will need to purchase the other services of launching a Magento website store, such as standard functionality or themes, etc. The Magento 2 cost starts at around $15,000. Accordingly, if you are running a small business, we recommend you to choose other more affordable ones like eCommerce store Shopify or BigCommerce.
Overall, there are a lot of eCommerce platforms to choose from, but with Magento, you can expect a solution that has almost all the features needed for an online store. If you are interested in Magento's services, then don't miss Magenest's one-stop solution with our partner Magento.
Create your website's interface
There are quite a few impressive website templates that you can refer to other than the examples in the article. Or you can also hire website developers for your eCommerce store design. When its surface is invested, your eCommerce store will look more professional and reliable which most consumers look for before making a purchase.
Also, you need to arrange the layout in an easy and logical way. You can choose to align your category pages horizontally to show the variety of products without overwhelming your customers.
Pro tips: The eCommerce platforms today all offer a large amount of free or paid themes for their accounts. You can edit the layout, colors, images as well as fonts, headings, or buttons, etc.
Connect your current domain
If you do not have a domain name, you can find and buy easily at some websites, such as brandbucket.com, sedo.com, or buydomains.com. You will then be instructed to connect it to the store. Having a domain name associated with a brand is easier for consumers to remember, so we advise you not to hesitate on this issue.
Deploy your eCommerce site
After you have a domain name and an eye-catching interface for your store, display the goods, sort them by color, size, arrange them into proper categories, set the price, and post all the product information.
Next, select shipping solutions and manage shipping rates. For some items, you can also charge shipping by weight.
Besides, do not forget to integrate electronic payment gateways, such as Paypal, Stripe, Sage Pay, or Netpay. The more payment options you give your customers, the faster and easier your products will be sold. And so does your profit.
Publish your online store
After you complete all the steps above, it's time to make money with your eCommerce store setup. Nonetheless, you can do this step before step 4 if you want to increase the credibility of your website when reaching out to reporters and bloggers. And it also applies if you want other sources to link back to your eCommerce site to enhance traffic.
6. Best eCommerce store ideas for you to try
Choose a story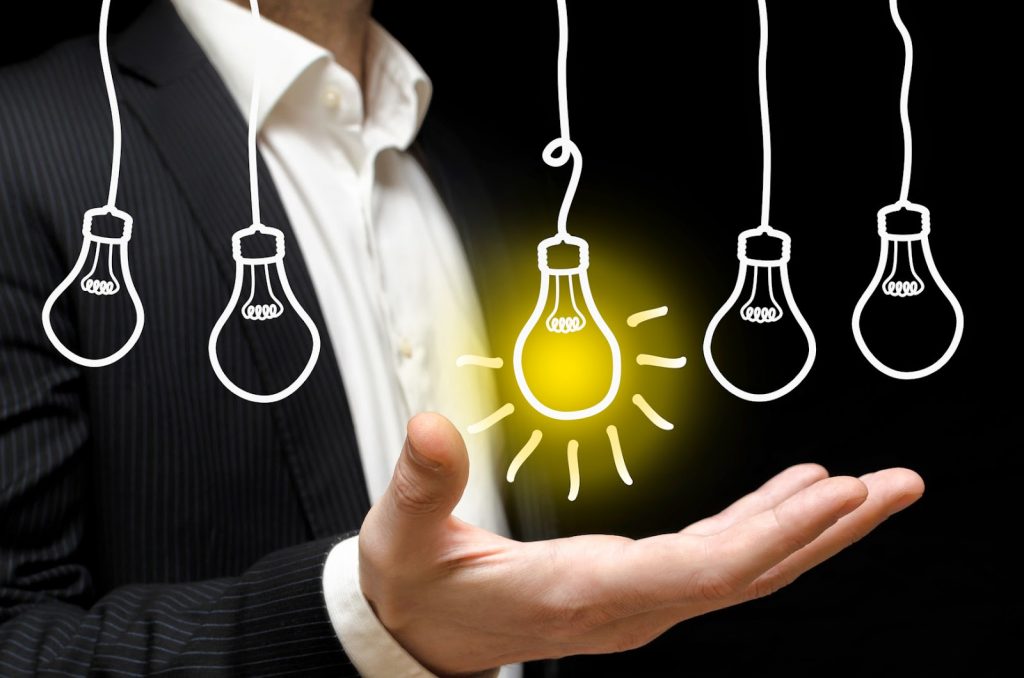 When you look at the homepage of the 3 eCommerce store examples we've just shared, you can see the different stories, right?
Remember:
Your website may not have received a large amount of traffic in the first place, but those that convey the story of the business and products well will be likely more remembered by consumers.
Hence, the chance they will come back when the need arises is understandable, and it will probably make a big difference to your revenue and reputation.
Here's how you can do the same thing:
Create a message and convey it in such a way that you want your products and brand to be remembered. It can be texts, images, videos, or simply the main color of the homepage, etc. depending on your story.
URL structure
When you have a large number of categories and product pages, you will need structured URLs so that customers can see their journeys and easily return to the lately larger categories. This is also very beneficial for website analysis on the Google search toolbar.
7. eCommerce store launch checklist before going live
Website performance
The required page load speed for an eCommerce website is less than 100 milliseconds. You should check this feature of your store carefully because if customers find it too slow, they will return to the link they just visited.
Not only does this cost you potential customers, but it will also be underestimated by Google. Please contact the support team of the eCommerce store software so that your store will always operate at its highest level.
Mobile users friendly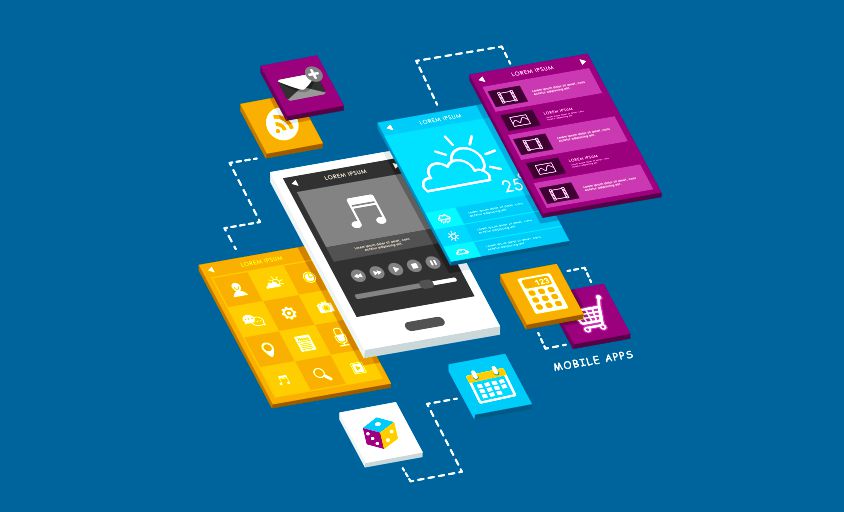 Mobile phones are inseparable for people today. Therefore, your website should also be set up that the user experience on the phone is focused. Thus, your chances of closing your order will be higher because customers can now shop anywhere and at any time.
Preview before publishing your website
Before you publish the website, you can press the Preview button to preview what your store will look like. In case you find out the inconsistent layout, blurry photos, or misleading product information, you can customize the eCommerce store checklist without affecting the user experience.
Bottom line
Not only does it play a role in supporting you to run your business easily and conveniently, but an eCommerce store also helps save you a budget compared to selling in the traditional way. Plus, if you can get the information that we shared in this article, no challenge can slow down your eCommerce store development.
However, if you still have any questions, we are always willing to answer them. Don't forget to like and share the guide with others if you find this article helpful. Thank you.