In the golden era of technology, enterprises have shifted from traditional shipping ways to modern ways to save time, and effort and reduce errors.  A good shipping process becomes a crucial driver to the success of any eCommerce business. The goal of this article is to give you the list of the best-chosen eCommerce shipping solutions in the world so that you can find the right one which could help you boost your shipping effectiveness, hence business.
Overview of shipping solution
Shipping solution integrates seamlessly with e-commerce shopping carts and platforms to pull orders in real-time, automate label printing, update e-stores with tracking numbers, automatically send notify email to customers, and prepare reports.
The shipping solution is usually web-based software and designed to work with any device. Therefore, you can access shipping solution software through a computer, laptop, and even a smartphone. A reliable shipping solution will help you increase accuracy, and make tracking shipments, and inventory much easier.
15 Top shipping solution companies around the world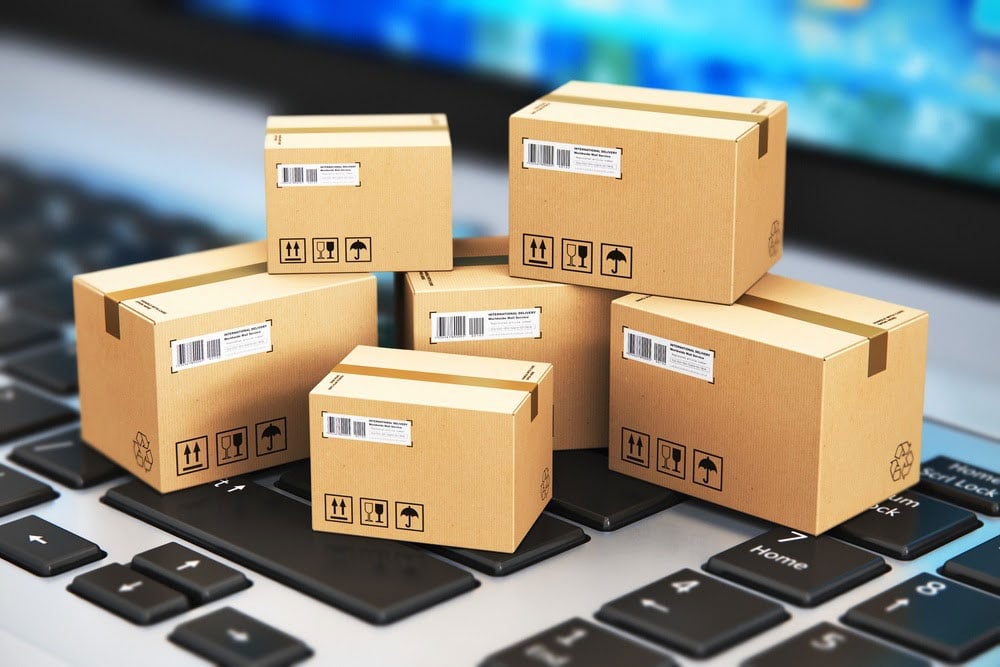 Below you can find the top 15 shipping solution companies around the world with their key features and price for your reference.
1. ShipStation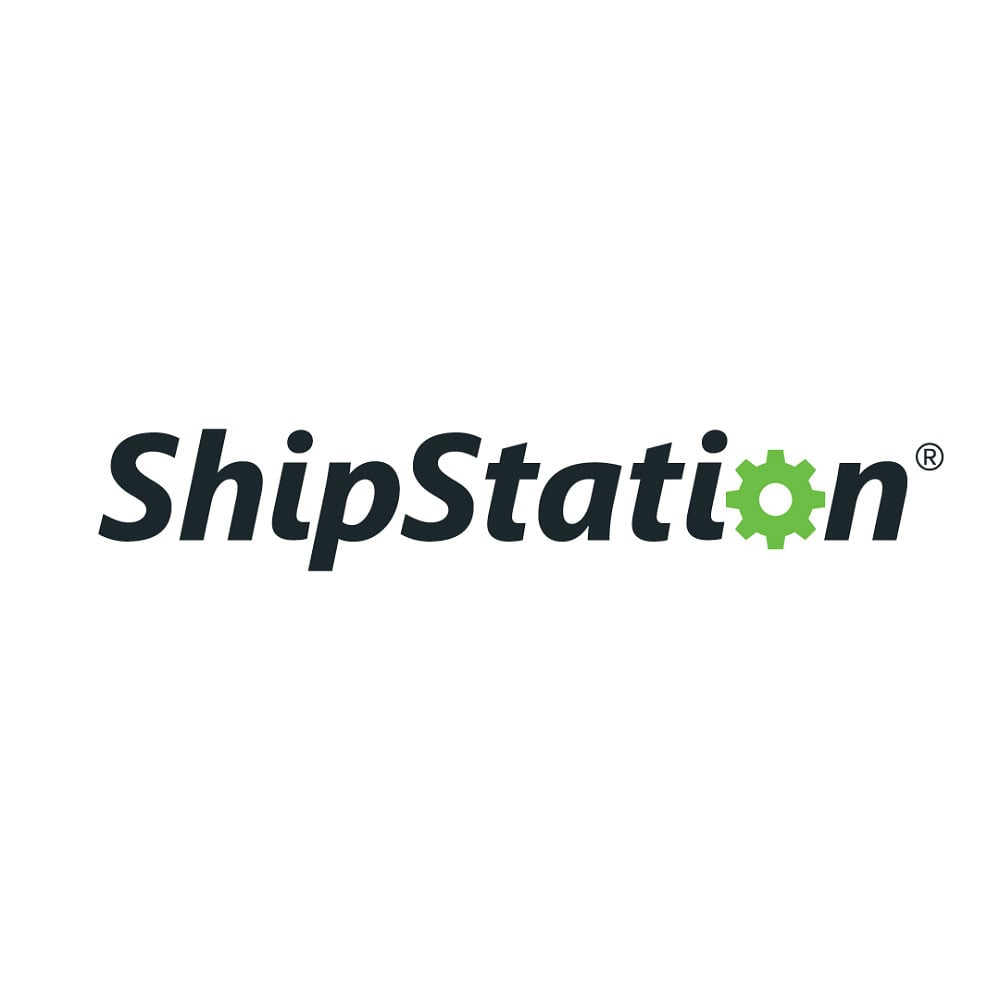 ShipStation is a web-based software founded in 2011 in Austin, Texas. It can help you efficiently sync, manage and ship customer's order. This software supports you in importing and managing orders, creating a label, branding your shipping, and managing inventory and stock. ShipStation is the partner of many e-commerce platforms and shopping carts. Thus, it will help you streamline shipping and e-commerce order fulfillment. Their partners include many big names such as Amazon, Big Commerce, Magento, eBay, USPS, Shopify, UPS, etc.
ShipStation has 6 pricing plans for your consideration: Starter ($9/month), Bronze ($29/month), Silver ($49/month), Gold ($69/month), Platinum ($99/month) and Enterprise ($159/month). With each plan, you will be offered different specific services. Based on your company size and demand, you can choose a suitable plan. In terms of customer support, you can connect with the ShipStation help center via email, community, forum support, live chat, and phone. ShipStation also offered a free 30-day trial so that you can test out their solution and choose the most suitable plan for your business.
2. Orderhive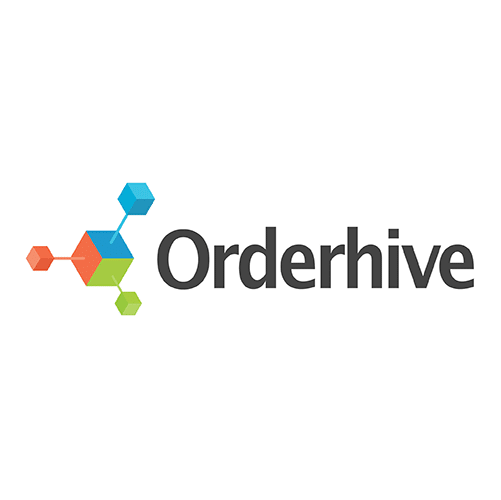 Orderhive is well-known as an e-commerce automation software that helps you manage inventory, orders, shipping, and other activities automatically. This shipping solution software is feature-rich with: CRM, accounting, mobile access, order fulfillment, purchasing, analytics, notification, shipping, multi-channel sales, and warehouse management, etc. Orderhive streamlines and automates back-end processes as well as maintaining a real-time inventory tracking system.
Orderhive has 5 pricing plans: free, lite, starter, growth, and enterprise. The free plan is applicable only for Shopify users who need basic inventory management. Lite costs $44.99/month with basic inventory management for everyone including users of Shopify and others such as Amazon, eBay, Xero, Magento, Bluedart and so on. The starter is $134.99/month. This plan is a shipping solution suitable for small businesses with all types of automation, chat support, and hand-holding at every step of setup. Growth is $269.99/month with premium integrations and API access for integrations. Enterprise is an unlimited tailor-made plan that offers customized prices to fit with any of your requirements and workflows.
3. Multiorders
This software integrates all of your sales channels and uses multichannel inventory management along with shipping management to manage your orders. Multiorders connects you with your carriers and print labels, manage the pricing and all channels' stock in just one place. It offers a wide range of services:
– Product merging: It merges your products across your sales channels.
– Bundling/kitting: It creates bundles or knitted items.
– Order merging: If orders come from the same customer, you can merge them into one shipment.
– Bulk shopping: You can select orders and ship them at once to save time.
When it comes to pricing, Multiorder has 4 plans: Small (45EUR/month), Medium (129EUR/month), Large (219 EUR/month) and Enterprise (Custom pricing). Each plan has its limits about the number of orders and products it can handle. The out-standing point of Multiorders is that all features are unlocked at all plans.
4. Trackhive

This is an unlimited eCom shipping solution software. Trackhive is a 100% free shipment tracking software with 80% zipcode coverage worldwide. Its system can ensure accurate and real-time tracking. You can easily integrate Trackhive with various platforms like Shopify, Amazon, WooCommerce, FedEx, Quickbooks, Walmart and more using tracking API.
Trackhive has many outstanding features that are worth your consideration:
Auto-update and notifications: This will keep your customers engaged with proactive shipment updates in real-time.
Latest delivery status: This feature will enable you to track your shipment in real-time and also provide real-time notifications to your customers and sellers.
Auto-detect couriers: They auto-detects the service provider by simply identifying the tracking ID.
Custom shipping collateral: You can customize your shipping collateral to stand up all your brand.
Trackhive is a free solution so you can try it out anytime to see if it has the potential to help you optimize your ecommerce operation.
5. OpenBoxes

OpenBoxes is an open-source and web-based application. With this app, you can improve inventory, expiry, and shipment tracking along with stock movement, purchase order, and fulfillment. Moreover, the app helps you prepare customizable reports. Through OpenBoxes, you can connect with Etsy, Shopify, etc. and other websites such as Spring, Quartz, Liqui Base, etc. There are some outstanding features of OpenBoxes that you should consider:
Stock movements: With intuitive workflows, you can manage the movement of stock from a supplier → depot → consumption location.
Inventory tracking: You can adjust inventory and deduct quantity due to expiry and damage status.
Flexible location hierarchy: You can easily organize and manage stock within multiple facilities, thousands of bin locations, receiving and staging area, supply closet, etc.
OpenBoxes has 3 plans: Free, Basic Hosted and Custom Hosted. For the Free plan, you will customize your shipping solution by yourself with community support and forum features. With Basic Hosted, it costs $500/month with many customer support channels: email, cloud, auto backup, forum, chat, etc. With Custom Hosted, you can contact OpenBoxes to request your customizations and prices.
6. ShippingEasy
This software is one of the easiest-to-use cloud shipping platforms. It is suitable for online merchants, especially retailers. By ShippingEasy, you can integrate your stores with all sales channels: Etsy, Amazon, eBay, Shopify, etc. It will simplify your shipping with an intuitive interface, seamless integration, automatic workflow, and unlimited support.
With ShippingEasy, you can save time and money on shipping using its many features:
Discounted rates: You are guaranteed the lowest shipping rates regardless of size.
Shipping workflow: You can manage orders, automate shipping with rules, organize packing with pick lists and packing slips, track shipments, and notify recipients — in one easy-to-use platform.
Report: ShippingEasy allows you to make advanced reports about your shipping, customers, tracking, etc.
Tracking and return: ShippingEasy has real-time tracking, branded tracking, automate notification, and returns.
ShippingEasy offers 6 pricing plans: Starter (free, 50 shipments/month), Basic ($29, 500 shipments/month), Plus ($49, 1500 shipments/month), Select ($69, 3000 shipments/month), Premium ($99, 6000 shipments/month) and Enterprise ($159, 10000 shipments/month).
7. Stamp.com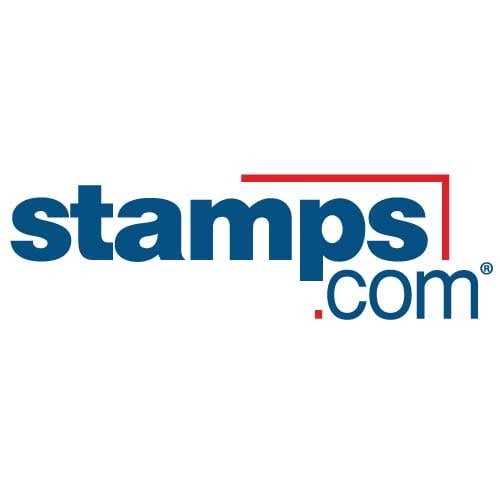 Stamp.com can be considered as the online version of your post office. It will help you manage and print your postage as well as shipping labels. They have many featured partners such as 3dcard, Amazon, BigCommerce, eBay, Etsy, etc. Stamp.com is not just for small office mailing but provides solutions for multi-location, shipping, and warehouse. Below are some key features for your consideration:
Small Office Mailers: You can easily send invoices, calculate and print postage for anything from postcards to envelopes to packages, both domestic and international.
Online Sellers: You can directly import our orders from all of your online stores (Amazon, eBay, shopping carts, etc).
Warehouse Shippers: Stamp.com allows you to seamlessly integrate low-cost USPS shipping into your existing operations.
To use Stamp.com, you will need to open an account first. Then you will have 4 weeks to opt in the trial to see whether it is the best shipping solution for your company. During the trial period, you can try out with a $5 free postage. After that, the monthly fee is $17.99.
8. Shippo

Shippo will make shipping become a competitive advantage for your company. It syncs all of your sales channels in one place, creates discounted shipping labels (USPS, UPS, DHL, FedEx, etc), tracks shipments, notifies customers, and automatically generates return labels for free.
Shippo can be integrated with many E-commerce Platforms, Website Platforms, and software: Amazon, Etsy, eBay, Squarespace, Weebly, Square, Shopify, etc. Below are some key features for your consideration:
Tracking and returns: Shippo has tracking information, tracking data, automatically passes updates and returns.
Power features: Shippo helps you expand your customer base, print labels in batch, leverage shipping analytics, and reporting.
Tools: Shippo automatically syncs shipping info with your favorite platforms to streamline the process.
There are 3 plans for you to choose from: Pay as you go ($5/month), Professional ($10/month), and Premier (fixed pricing to customize your system).
9. ShipRush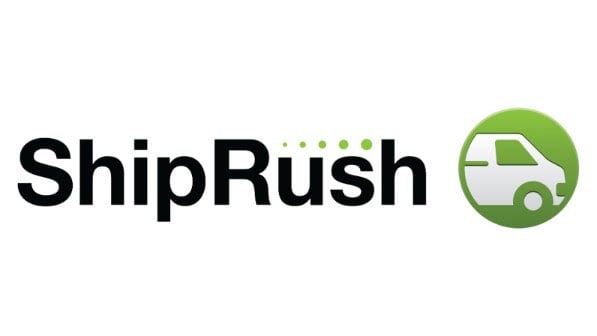 It is a cloud-based shipping solution so it can be set up fast. ShipRush provides parcel and LTL freight in just one solution. With ShipRush, you can try side-by-side carrier rate shopping integrated into the shipping process and use carrier discounts. Like other shipping solutions, ShipRush also connects with many different E-commerce Platforms: Amazon, eBay, Etsy, Shopify, Magento, BigCommerce, etc. ShipRush gains enterprises's attention by their unique features which are as following:   
– Shipping Rates: You can get the best shipping rates in real-time.
– Label printing: ShipRush helps you print labels quickly, accurately and automatically.
– Ship almost anywhere in the world.
ShipRush has 3 plan options:
– Speedy: $29.95/month, 3 users, multi-carrier and e-commerce integrations.
– Turbo: $59.95/month, 3 users, features in Speedy and DHL Commerce and FedEx LTL Freight.
– Warehouse: $99.95/month, 3 users, features in Turbo and Netsuite – Connector, Button and SQL web store.
10. Stitch Labs

Stitch Labs is one of the leading shipping solution softwares for fast-growing brands. It provides scalability and allows companies to monitor and manage their performances with inventory visibility, and streamlined workflows to meet the most complex and demanding operations. Stitch integrates with the leading eCommerce software platforms such as Shopify, Magento, and BigCommerce to streamline your operations. Stitch Labs stands right out of the box with features that worth mentioning such as: 
– Multichannel Stock Control: Automatically update stock availability for each of your sales channels, including stores and locations, from one pool of inventory based.
– Advanced Order Routing: Automatically route sales orders based on geolocation, warehouse priority, and stock availability.
– Pre-order / Backorder management: Automatically withhold when stock isn't available and release them when items are in stock.
Stitch Labs has 3 options: Essential, High Growth, and Premium. All plans are fixed pricing and you can contact Stitch Labs to request a quote.
11. ShipRocket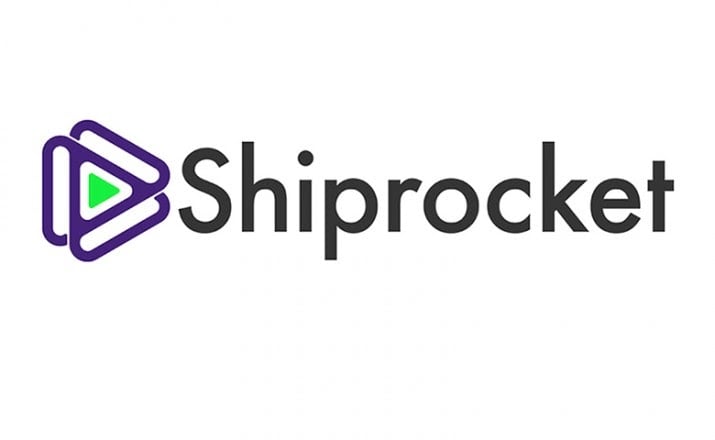 This is an Indian eComm shipping solution brand which is the partner of more than 75,000 brands and entrepreneurs such as Amazon, Shopify, eBay, Magento, Opencart, BigCommerce, etc. Below are some key features of ShipRocket for your consideration:
– Improving shipping quality: It gains the benefits of the Courier Recommendation Engine and minimizes undelivered orders with RTO and NDR dashboards.
– Superior experience: automate order report, tracking number, label tracking, and order return.
– Automated shipping and reduced efforts: It syncs with many sales channels (Amazon, Magento, Shopify, etc).
ShipRocket has 2 plans: Lite (from $0.39/500gms) and Professional (from $0.31/500gms).
12. ShipHawk
ShipHawk is the shipping solution for omnichannel retailers, manufacturers, distributors, and automated supply chains. It offers you an effective shipping solution with the modern transportation management system (TMS). This software helps companies digitize fulfillment: multi-carrier packing and shipping, data-driven operation, and fulfillment from everywhere. ShipHawk is the choice of many big many famous companies operating on different platforms such as Amazon, eBay, Shopify, RF-smart, Magento, etc. A few outstanding features of ShipHawk:
Multi-carrier packing and shipping: The system has a multi-carrier rating (parcel and LTL), multi-warehouse optimization, packing optimization, and a rules-based shipping engine.
Build a data-driven operation: You can use real-time shipping data and analysis.
With ShipHawk, you can sell and fulfill from almost anywhere in the world.
ShipHawk has 3 plans: Emerging (2000 shipments/month), Pro (10000 shipments/month) and Enterprise (200000 shipments/month). You will need to schedule a call with ShipHawk to request for a quote of each plan.
13. ManageTeamz
As a shipping technology introduced by Indian developers, ManageTeamz supports companies in delivery management with live location tracking, OTP login, route optimization, and auto-assign orders. Other than that, ManageTeamz can be integrated into other platforms (Magento, ODOO, Shopify, etc.), web admin application, and delivery agent tracking mobile app. It also requests delivery agents to collect signature, picture, and location as proof of delivery. Their features that worth mentioning are as below:
Order integration: You can integrate ManageTeamz with other ordering systems (Magento, Shopify, Odoo, etc).
Delivery agent tracking mobile app: The mobile app allows ManageTeamz to accept orders, track activities, current location, manage status and collect customer feedback on the go.
Fully functional for any Business: Whether it's a food delivery, grocery delivery, icecreams, cake delivery, birthday present, gift delivery, courier delivery, package delivery, logistics, ManageTeamz's Delivery Management system supports any business and its workflow can be easily customizable.
You can try its 14 day trial to see whether ManageTeamz is suitable for your business or not. After the free trial, the monthly fee will start from $15 depending on your usage and customization.
14. Linnworks
This shipping solution is suitable for online sellers with multi-channel order management and stock control packages. Linnworks integrates all of your sales channels into a single selling and fulfillment process. In short, it automates your operations and helps you make data-driven decisions quickly. This solution possesses a rich integration ecosystem with many different platforms: Google, eBay, Amazon, Etsy, BigCommerce, Magento, etc. A few key features that should be highlighted are:
Automate your operations: You can sync and update your operations across dozens of marketplaces automatically.
Be in control: You can get immediate insights into your business performance from your dashboard.
Grow your business: You can scale up quickly with multi-channel capability.
Linnworks has a free version and a monthly-fee version. For detailed information, you should contact Linnworks to ask for a quote and information how this platform would fit your business and needs.
15. Brightpearl

Brightpearl provides automatic inventory tracking which is suitable for retailers. It will give you a centralized view of your operation as well as financials, sync your channels and locations at ease, and automate repeatable tasks. There are some main features that you can find interesting and beneficial:
Grow efficiently: You can automate order fulfillment, inventory planning, and more.
Delight customers: The system will help you optimize your business operations by which you can deliver your promises to your customer.
Make smart decisions: The system has instant access to all of your trading and cost data.
Brightpearl offer 2 plans to choose from:
– Brightpearl Order Management Solution: You need to contact Brightpearl to request a quote, 5 sales channels, and 5 users.
– Brightpearl: You have to contact Brightpearl to request a quotation. This plan includes more than 1500 orders/month, unlimited sales channels, and unlimited users.
Conclusion

In the golden era of e-commerce, it's essential for any businesses to adopt an effective shipping solution that could help them save time and cost to seamlessly get shipments out the door. When it comes to making the decision to opt in for a solution, it's important that you understand your business' needs and have done your research of the so many different solutions out there. Integration, pricing, customer support and features are the areas that should be taken into account. We hope this article has been informative to help you kick off your decision making process. If you need any support to decide which solution to go with, please feel free to contact us by leaving your comments in the comment box below.