Thanks to digital transformation technologies, eCommerce has witnessed a remarkable upsurge over the years. In such a competitive world of online selling, delivering an intuitive and secure checkout process to customers is crucial to the success of any business. As an optimal solution, payment gateways are replacing the conventional method of cash collection and paper records of transactions. This article will help you win over your customers by compiling a list of 15 best payment gateways for eCommerce.
What are payment gateways for eCommerce?

Basic concepts
Payment gateways for eCommerce are intuitive software applications installed in digital devices. Those apps serve as the role of a merchant service that implements credit card payments for eCommerce websites. During the whole process, transaction details and responses from the payment network are transferred back to the website, allowing businesses to easily track their sales activities.
On the surface, online transactions via payment gateways for eCommerce appear to be quick and straightforward with just a few clicks and taps. However, on the backend, there are several processes involved to seamlessly and securely move the funds from the buyer's bank account to the seller's.
Commonly, there are two types of eCommerce payment gateways which are direct and redirect approaches. By comparing and contrasting the pros and cons of each type, along with analyzing the current size and level of your firm, you can decide which one suits your business better.
How do payment gateways for eCommerce work?
With the aim of effective and hassle-free payment processing, payment gateways for eCommerce integrate security techniques to prevent fraud at all stages. Below are the steps showing how these cutting edge technologies work:
Payment gateways for eCommerce will start once a customer places the order on an eCommerce website, enters all relevant card details, and clicks on 'Pay now' or an equivalent button on the website to confirm permission for the transaction.
The eCommerce payment gateway then redirects the customer to a secure page for authorizing the transaction.
After getting the transaction approval from the payment gateway, the issuing bank checks the customer's account to decide whether the transaction can be done or not.
The payment gateway sends the message to notify the customer. Next, if the transaction is successful, the bank settles the payment with the gateway.
The payment gateway then permits a payment settlement with the seller, notifying the customer that the payment process is complete.
Besides their main functionalities, some payment gateways for eCommerce also offer user-friendly features such as order screening, tax cost calculating, geolocation for some location-specific actions.
Benefits of integrating payment gateways for eCommerce
Providing a secure and fast payment method to clients can ultimately improve the overall performance of your business. Researches show that payment gateways for eCommerce can approximately hold up to 50% of your eCommerce store's success. Here are the reasons explaining the high-intensity use of those applications among modern-day businesses.
Ensure easy checkout: From the customer's perspective, rapid and seamless checkout experience is a strong plus point. Payment gateways for eCommerce perfectly meet this requirement by completing the transaction process with only a few clicks, thereby making online shopping much more convenient and time-efficient.
Encourage impulse purchasing: According to research, 40% of all online purchases result from impulse purchasing. Thus, integrating payment gateways for eCommerce, with an easy checkout process, will encourage customers to stay on your online store longer. The more time on site your eCommerce store enjoys, your greater chances of engaging them could grow.
User-friendly interface and features: Payment gateways for eCommerce also integrate some appealing features such as shopping cart, multiple payment options, chargeback prevention, recurring billing, etc. Those are competitive edges over the traditional payment method.
Ensure security: Payment gateways for eCommerce are often compliant with essential security standards such as PCI, DSS, etc. so that the process of funds transferring is secure. Moreover, the data is exclusively used by two parties namely the seller and the buyer, ensuring private and safe transactions.
Top 15 best payment gateways for eCommerce
Now that you've grasped some basic concepts of the payment gateway, it's time to dig into the top 15 popular payment gateways for eCommerce to speed up your payment processing.
Stripe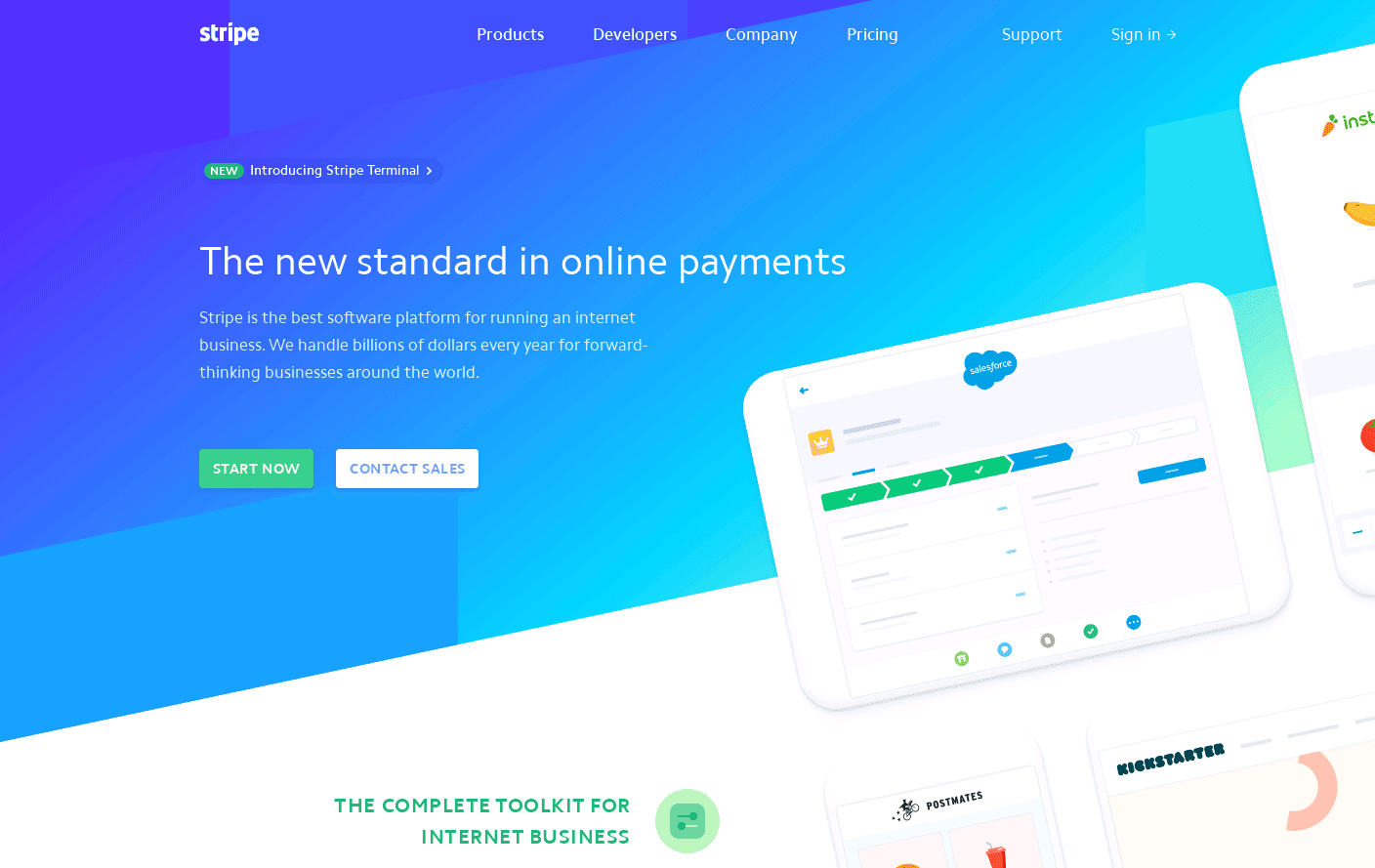 Stripe is one of the most popular payment gateways with a broad focus on mobile eCommerce, other third-party appliances, and platforms. Besides, the application is also capable of handling a large volume of transactions, thus delivering a better customer experience.
Especially, Stripe is best-known among the commonly-used Magento 2 payment gateways to help users get rid of security-related issues regarding monetary transactions.
Features
Some prime features should be mentioned are:
Include IFrame Payment and Stripe.js v3 with Stripe Elements for PCI DSS Compliance for eCommerce merchants.
Easy checkout with other gateways such as Apple Pay, Google Pay, and Microsoft Pay.
Ensure advanced security and provide a filter algorithm
Tokenization & saved cards.
Customer support: free 24/7 via email, chat, and phone call.
Available in 42 countries and support more than 135 currencies internationally.
Offer eCommerce integrations includes: Magento, Shopify, BigCommerce, and Spree Commerce.
Pricing:
2.9% + $0.30 per credit card payment processing within the US.
+1% for international cards.
Square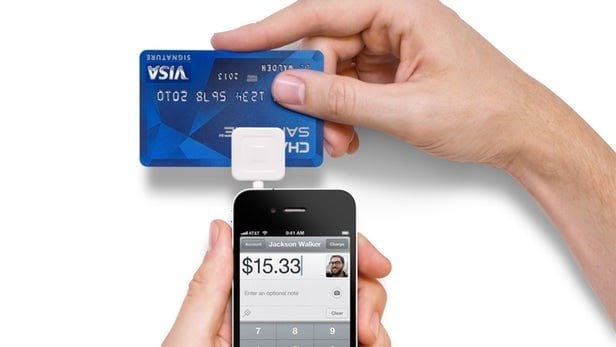 Square is a powerful eCommerce payment gateway tool that provides flexible payment customization. Users can easily swipe their credit card anywhere with a free magstripe reader, take payments and simply print invoices with the smart Square Terminal.
Plus, unlike Stripe that can only be used on compatible platforms, Square is just not a standalone payment gateway. Instead, it comes as part of a bigger eCommerce solution to turn your customers' devices into portable point-of-sales terminals.
Features
Square proves to be a perfect fit for medium-scale employee management with some appealing features:
Ensure security with PCI Security standards.
Allow users to utilize Square's Transactions API.
Integrate a shopping cart.
Support businesses in setting up an online store.
Customer support: via email, phone, social media (tweet), and seller community.
Work with 5 major currencies namely the US, Canadian and Australian dollar, Euro, as well as Yen.
Supported eCommerce platforms: Magento, OpenCart, WooCommerce, and BigCommerce.
Pricing
A fee of 2.9% + $0.30 for processing payments in any country that Square is available.
Moneris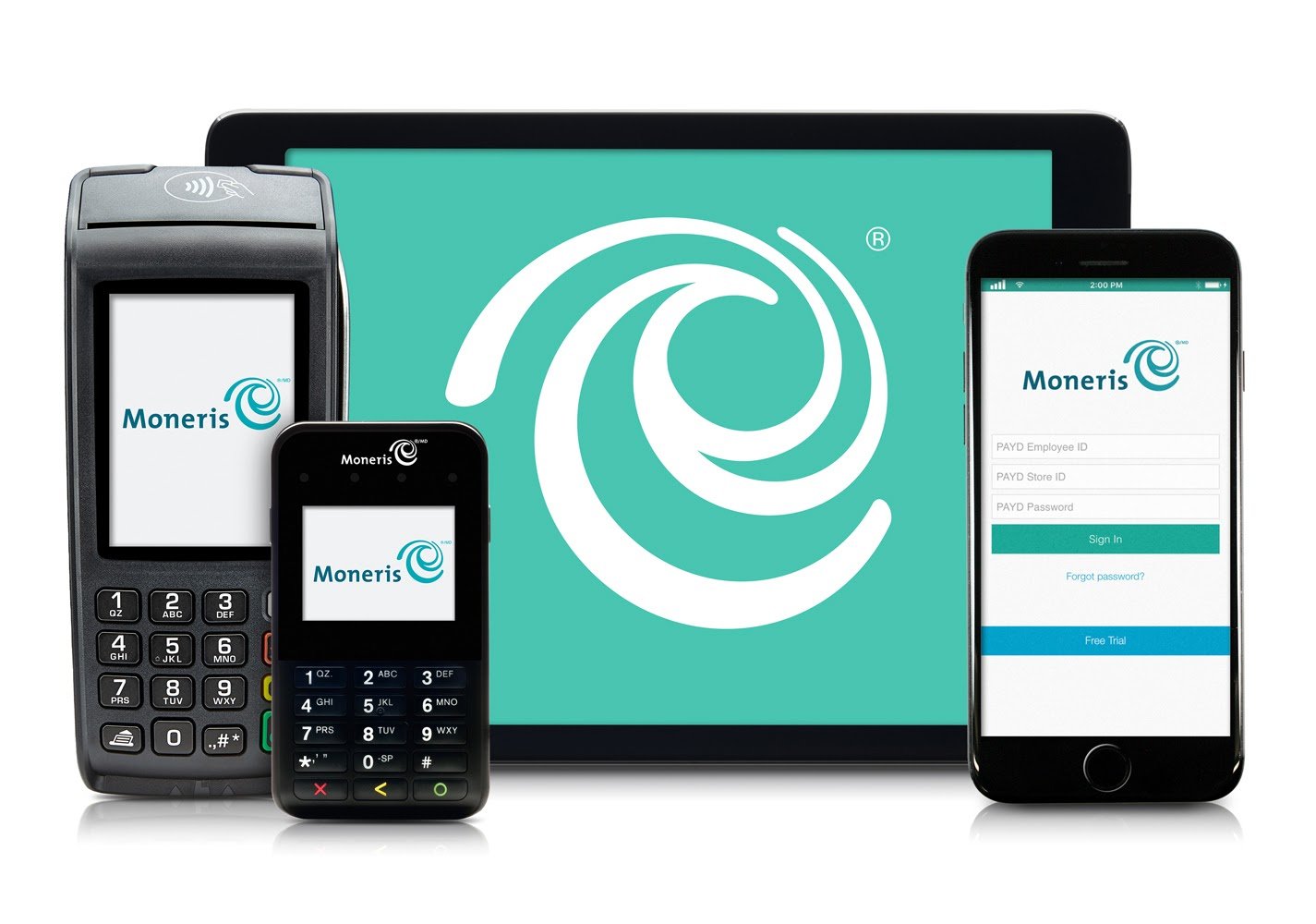 Moneris is on the top list of payment gateways examples. This tool is a multi-functional online payment solution for your eCommerce store. In detail, Moneris incorporates some characteristics that payment gateways for eCommerce have in common such as superior online security, online credit card payments, fast processing along ease of use.
Noticeably, its virtual terminal can simultaneously offer real-time transaction processing with multiple users on different computers.
Features
In particular, Moneris offers robust features for easy payment processing:
Save customer info with hosted vault page.
Offer new Tokenization and support full authorization.
Include CVC/AVS verification and a secured saved card feature.
Full and Partial Refund.
Support payments in the USA and Canada.
Customer support: Moneris offers 24/7 customer support by phone, through its website and social networks.
Work with over 120 currencies universally.
Popular eCommerce supported platforms: Magento, Prestashop, OpenCart.
Pricing
2.65% for processing rates per card-present transaction.
+$0.15 per transaction for card-not-present sales.
Paypal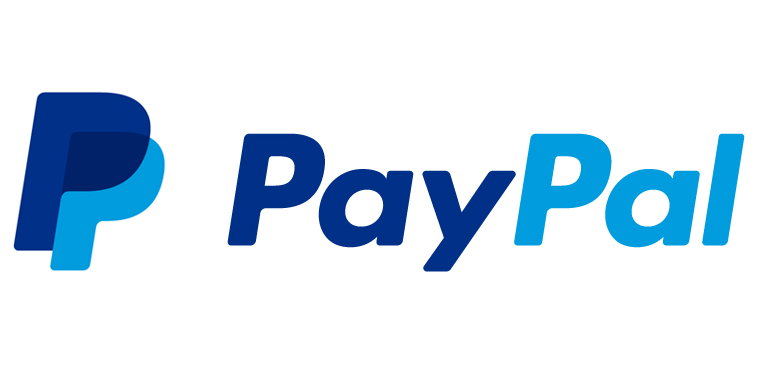 Paypal is considered as one of the robust players in the arena of payment gateways for eCommerce. The tool is available globally with a large customer base of more than 20 million businesses. PayPal is also one of the easiest payment gateways to integrate into a website and a mobile-based app to fuel your eCommerce store.
To break down the matter, this powerful inclusive plugin is a one-stop solution for all transaction processing, authorization, and security issues regarding payments. Thanks to the easy-to-use features, Paypal is among the most preferred payment methods for merchants.
Features
Receive online payments of customers via PayPal & card payments.
Support another gateway such as Apple Pay and Android Pay.
Trusted and secured monetary transactions with 24×7 fraud protection, no SSL required.
Integrate secure shopping carts and customizable receipts
Available in more than 200 countries and supports 25 currencies universally.
Supported platforms: Magento, BigCommerce, Shopify, WooCommerce, Spree Commerce.
Pricing
2.9% + 0.3$ per payment processing within the US.
4.4% for international cards.
Dwolla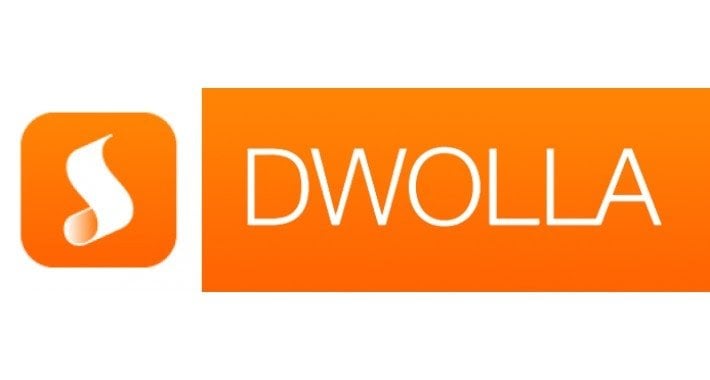 Dwolla is another cutting edge payment gateway solution created to make monetary transfers smoother and enhance customer experience. This application suits businesses of all sizes and levels for an intuitive payment solution.
Dwolla payment extension benefits the operation of virtual stores through a set of user-friendly application programming interface features. Other than that, this online gateway also offers flexible customer management and ensures proper account verification. Multi-layered sequences of payments and invoicing are conducted smoothly in the backend of transactions.
Features
Provide a corporate culture of security and reliable payment service.
Tokenization for unique identifiers to be securely deployed into different devices or stored in the cloud.
Provide a tested platform and allow it to scale with your increasing business needs.
Offer direct access to the ACH Network.
Provide push-to-debit to create rapid responses to payments.
Supported ECommerce platforms include Magento, Shopify, and BigCommerce.
Pricing:
0.5% + 0.5$ per credit card transaction processing within the US.
Braintree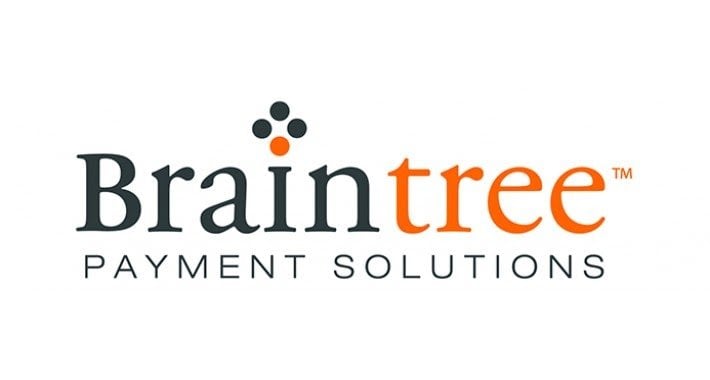 Since its groundbreaking launch in 2010, Braintree has become a competitive eCommerce payment gateway to provide a quality customer experience in a cashless economy. From the business merchants' perspective, the tool allows clients to accept, process, and split payments to maximize their business opportunities and increase their revenue. From the customers' point of view, Braintree offers a logical checkout experience with advanced security tools.
Features:
Under the acquisition of Paypal, this innovative plugin not only integrates shared features but also offers new ones to reach out to a wider customer base.
Offer Vemo checkout and ACH direct debit for US-based businesses.
Integrated with Apple and Google Pay.
Include Virtual Terminal within the Magento Admin to place orders.
Allow Paypal button customization within the transaction.
Customer support via phone call, email directly to the sales team.
Accept up to 30 currencies worldwide.
Supported platforms include Magento, BigCommerce, WooCommerce, Shopify, and Spree Commerce.
Pricing:
1.9% + 0.3$ per credit card transaction amount.
PayU
PayU is an Indian online payment extension to create, collect, and manage automatic payments from your customers, thereby boost your eCommerce business. Meanwhile, this solution is also one of the simplest feature-rich payment gateways for eCommerce for the Indian market.
PayU has integrated more than 45 payment methods to optimize conversion rates. Furthermore, the online gateway also supports the app's installation on any platform through PayUBiz's SDKs and API for a diverse customer experience.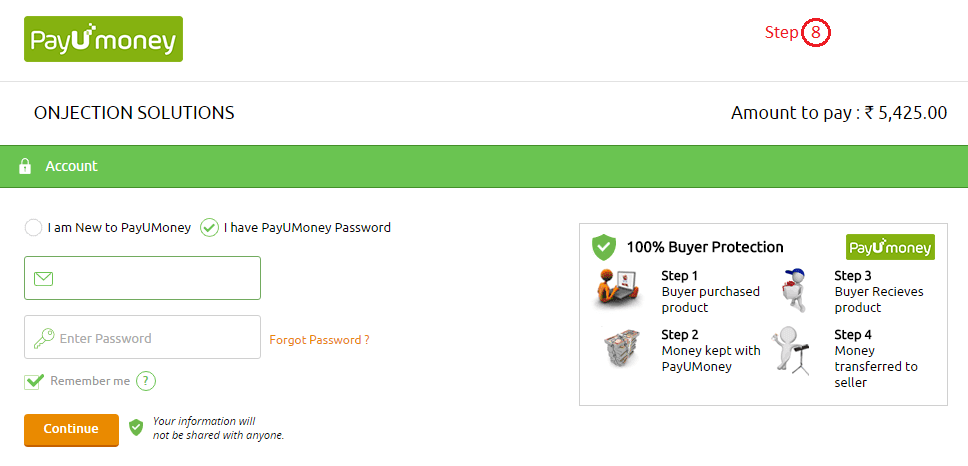 Features:
Offer comprehensive payment options, including UPI, cards, net banking, and wallets to the Indian customer base.
Accept international transactions with a minimum fee.
Integrate a time-tested security engine to ensure safe payment processing for e-commerce transactions.
Responsive designs which are compatible with both mobile and web-based businesses.
13 currencies available.
Supported platform: Shopify, Magento, WordPress.
Pricing:
2% + GST on every domestic monetary transaction.
3% + GST for international monetary transactions and EMI payment options.
Alipay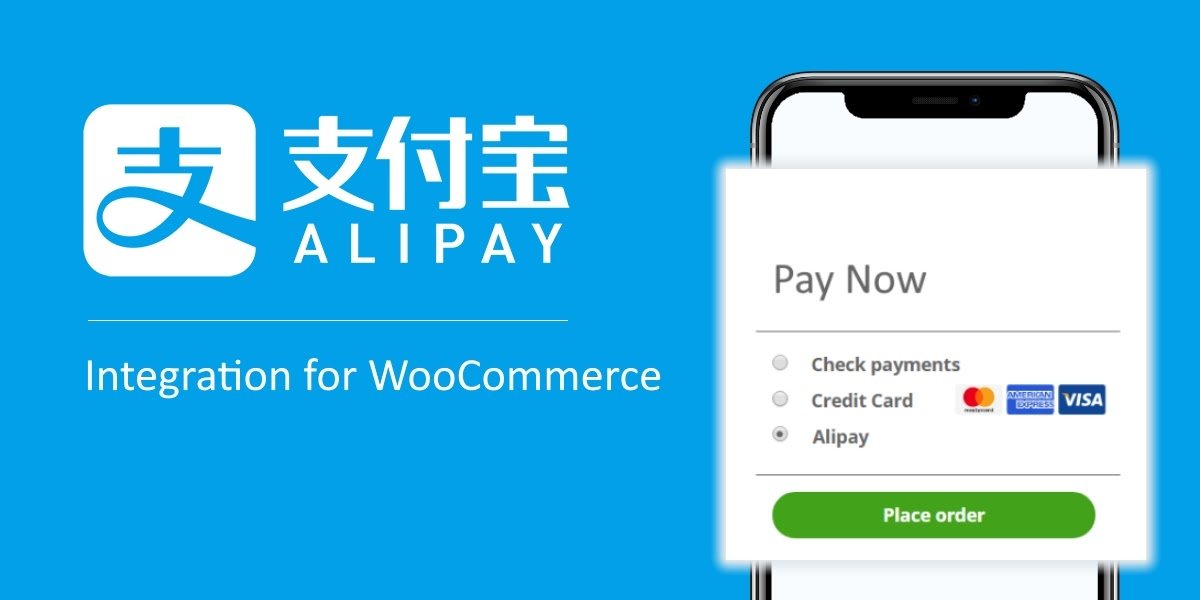 Founded by the Alibaba group, AliPay is among the pervasive payment gateways for eCommerce in China. The app offers a real-time payment solution for domestic customers who make purchases on eCommerce platforms.
However, there is a certain limitation for businesses when opting for Alipay. It's because this online gateway only allows for payments in RMB (Chinese currency). That said, many merchants are still willing to go the extra mile due to the booming economic growth of China.
Features:
Stable mobile terminal service to handle a huge amount of monetary transactions.
Integrate high-quality encrypted access for network transmission, thus ensure absolute security for each payment processing.
No need to set up a company or bank account in China.
Support 12 currencies worldwide for the currency exchange process.
Best suit for mobile-based eCommerce websites.
Pricing:
The internal transaction is free.
0.55% fee on every international transaction.
Amazon Payments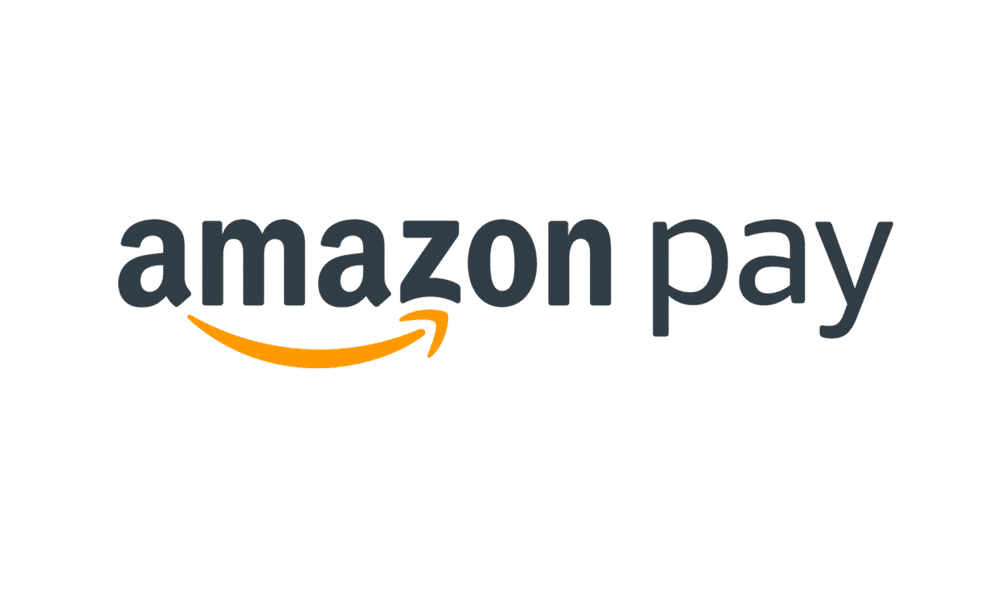 Amazon is among the frequently used payment gateways for eCommerce that provides a secure and simplified payment process for customers. To fasten the process of online purchasing and payment, the service completely uses the data already inserted by customers in their Amazon account.
Thanks to the easy and straightforward check-ins and checkouts, Amazon payment solution is preferred among eCommerce merchants.
Features
Allow automatic payments and inline checkouts.
Fraud protection for all transactions.
Merchant Website Integration.
Offer the "Pay With Amazon package" to help SMEs and start-up businesses expand their abilities.
Integrate with a wide range of eCommerce platforms: Shopify, OpenCart, PrestaShop, Xcart, Lemonstand, and so on.
Pricing
2.9% + $0.30 per transaction for domestic U.S. transactions (plus tax if necessary).
Cross-border transactions: an additional fee of 3.9%.
Adyen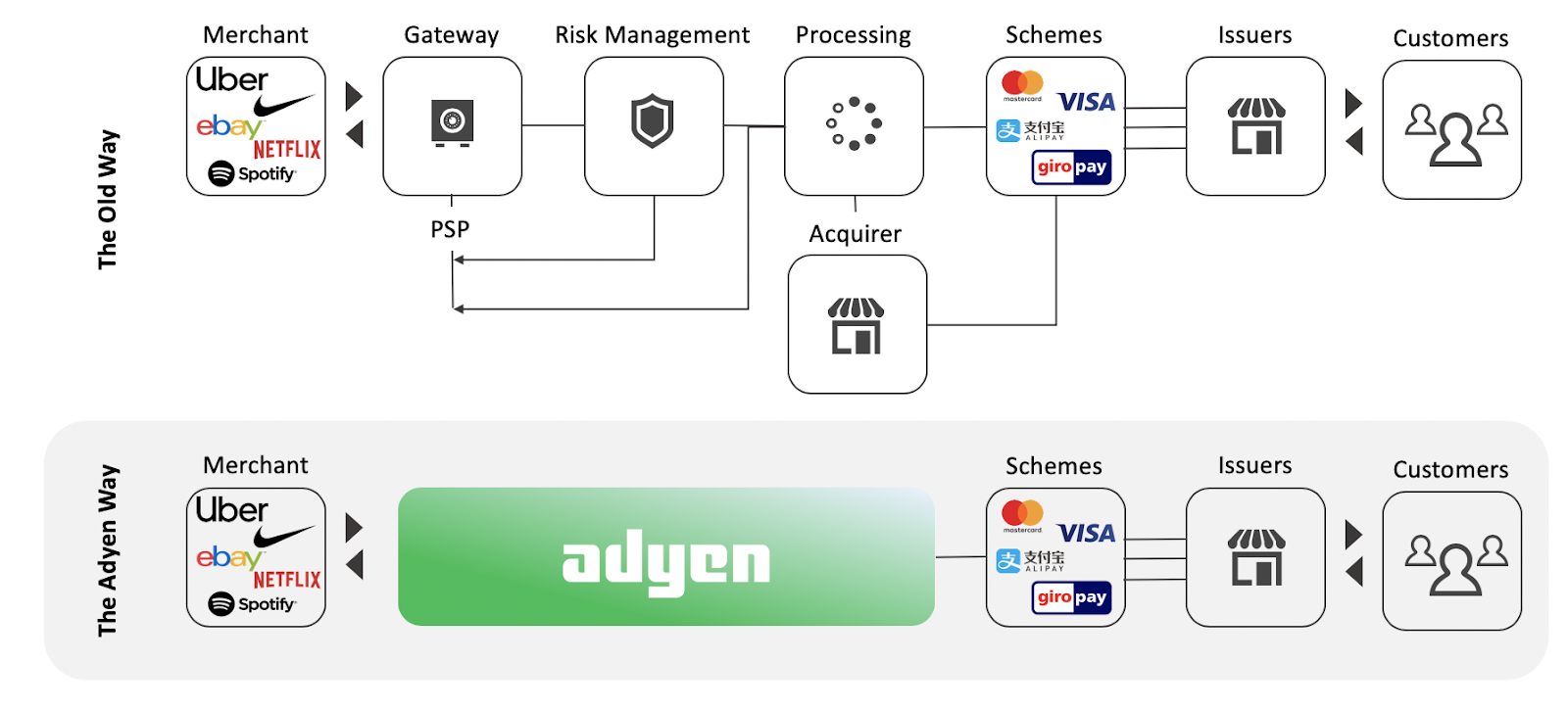 Founded in 2006, the Adyen payment and Subscription from Magento is the online gateway that supports the largest number of payment methods. With this Magento solution, businesses can easily maintain a seamless customer's shopping experience across a wide range of channels, thus, bringing more convenient payment services and ensuring a stable stream of revenue.
Features:
Offer direct connection to Mastercard, Visa, WeChat Pay, Alipay, Apple Pay, and Google Pay™️ and deliver payments across in-store, online and mobile channels.
Payment fraud protection.
Facilitate in-house development with monthly release cycles.
Synchronization between two platforms: Magento and Adyen eCommerce payment gateway.
24/7 customer support through Adyen platform in local languages.
Process and settle payments in any country or currency globally.
Pricing: Adyen applies different transaction fees depending on the specific type of payment method.
A fee of $0.12 for payment processing of all transactions.
3.95%+ $0.12 per monetary transaction for American Express and Discover Card payments.
$0.37 each ACH transfers.
3%+ $0.12 per UnionPay payment.
Google Pay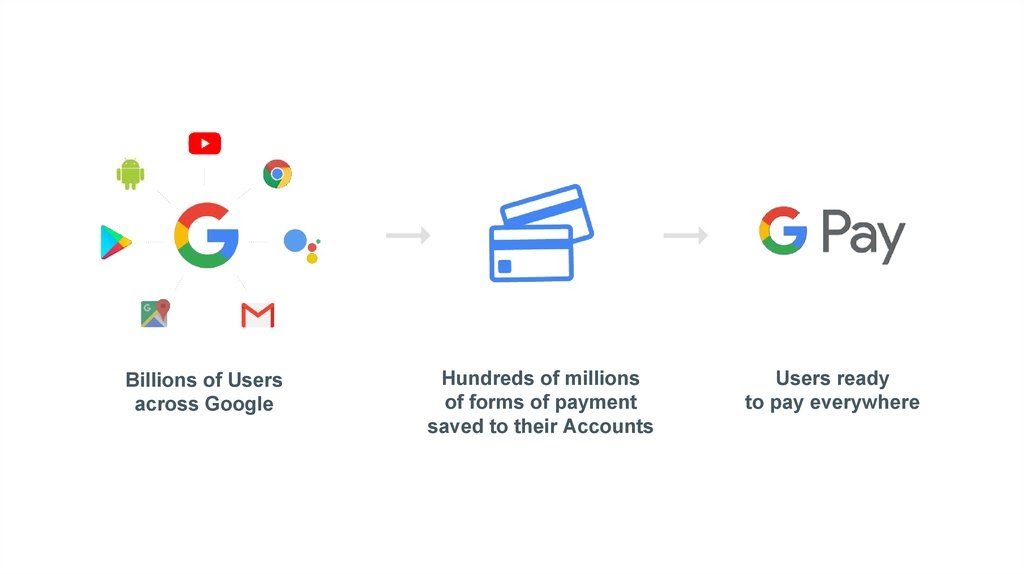 Google Pay or Google Checkout is another great payment gateway option for eCommerce store owners. Created by the giant tech Google, this solution aims at simplifying the process of paying for online purchases.
Google Pay benefits users by offering rapid real-time payment processing. With all the transaction details already stored in Google Account, customers can easily purchase at any eCommerce store just by clicking/tapping an on-screen button. At the same time, Google Pay is also a cost-effective payment gateway as it also works like a bank account.
Features
Fraud protection method.
Tracking services with a unified record to keep track of purchases and their status.
Instant transactions in which money can be sent to and received directly from bank accounts.
Available in 8 countries worldwide.
Pricing
Starting fee from 1.9% + $0.30 per monetary transaction.
Authorize.net

Authorize.net is one of the most trusted payment gateways for eCommerce these days. The solution makes it possible and cost-effective to accept payments through a wide range of processors. Then, the merchant can have the ability to accept and conduct other payment methods such as PayPal, Apple Pay,…
Features:
Include high-quality security protection tool.
Provide transaction report.
Support Apple Pay and Android Pay services.
Best suit for mobile eCommerce apps with direct credit card payment processing within the application.
Available in more than 33 countries globally.
Supported platform: WooCommerce.
Pricing:
Transaction fee fix at or 2.90 + $0.30 for both eCommerce and dropshipping stores.
Apple Pay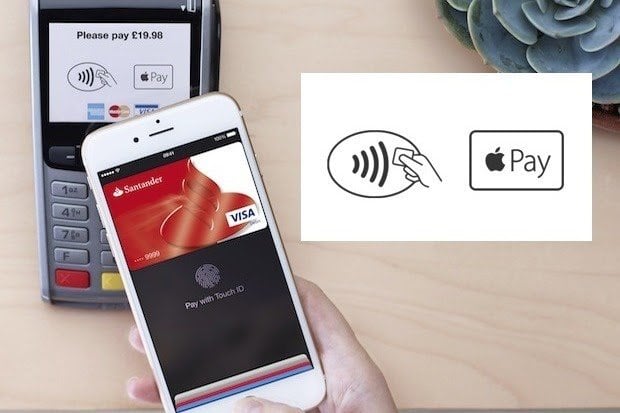 Apple Pay is among the commonly used payment gateways in the cashless economy. With Apple Pay installed in their private digital devices, customers can easily pay for their purchases with the click of a button. The robust payment gateway accepts a wide range of methods including Visa, American Express, Master Card, Union Pay, Suica, and more.
With Apple Pay, businesses can offer a higher level of security and convenience to their customer's thanks to the unique features as follows:
Features
Offer simple checkouts and ensure privacy during monetary transactions.
Best security protection with tokenization and multi-factor authentication: Face ID, Passcode, and Touch ID authentication.
Offer direct and straightforward bank transfers.
Available in many countries universally.
Supported platform: WooCommerce.
Pricing
No additional fees to process Apple Pay payments.
2Checkout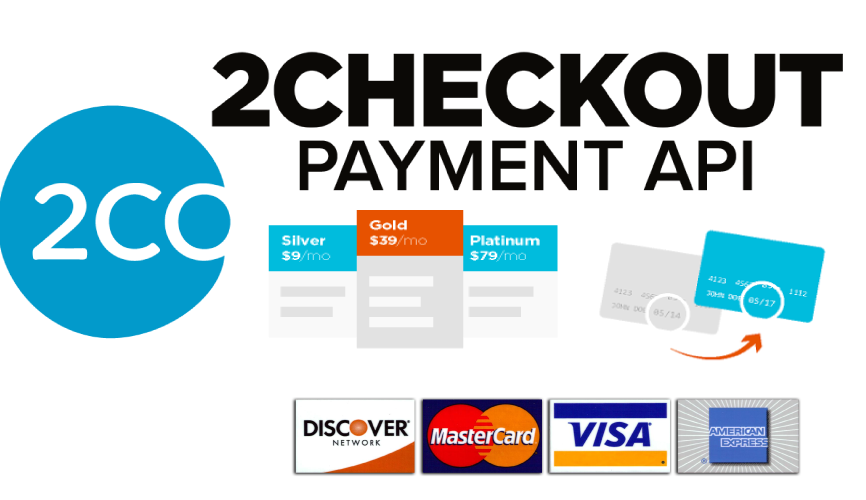 2Checkout is another great payment gateway for eCommerce in Australia during the booming of online selling. This online gateway supports all commonly-used credit cards in the market such as Mastercard, Visa, Diners Club, and American Express. Besides, 2Checkout usually comes in combination with another payment gateway (2Checkout and Paypal, 2Checkout and Stripe, or 2Checkout and Skrill) to achieve the best results.
Other than that, this payment gateway also features localized payment options and delivers a series of services that benefit both merchants and customers.
Features:
Allow customized subscription plans and checkout options.
87 currencies and 15 languages support.
Offer recurring billing for eCommerce store's subscription.
Offer eCommerce integration: Ready! Ecommerce, WordPress, Shopify, BigCommerce, Lemonstand,…
Ensure safe and private monetary transactions with Level 1 PCI and data security standards.
Pricing:
2.9% + 0.3$ per online transaction for businesses processing less than $50,000/month in the card.
International transactions: an additional 1% charge.
Skrill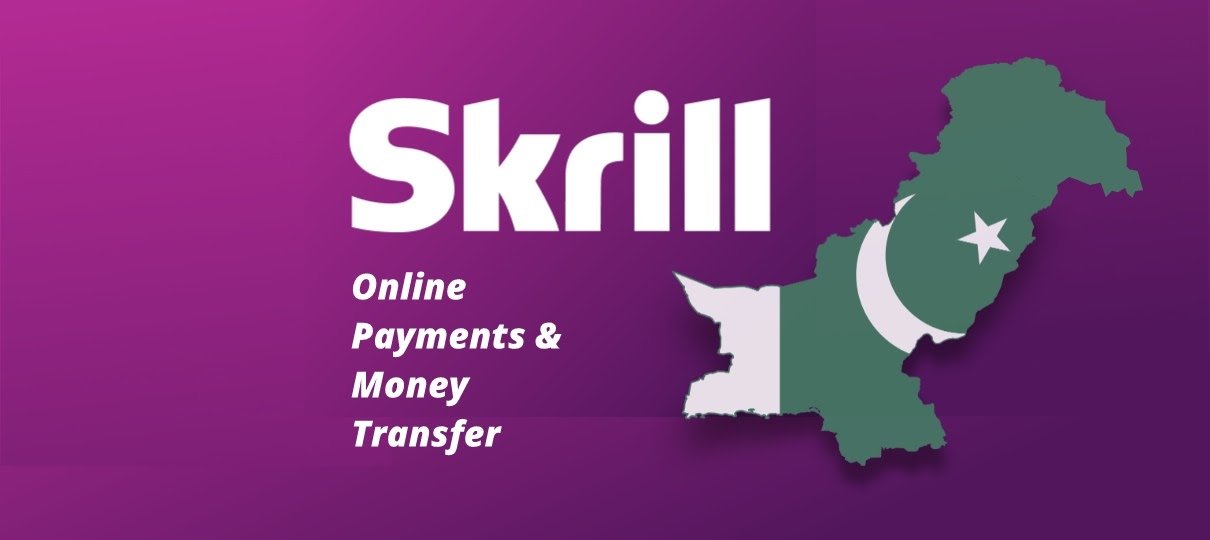 Finally, we have Skrill, a UK-based payment gateway designed for both businesses and customers. With the help of Skrill, customers can make international transactions at ease, pay for products and services they purchase at a minimum error. Another unique feature of Skrill is that the app allows active users to submit a request for a prepaid Mastercard, and use it to pull back assets or buy products at their convenient time.
Features
Support in-app payments and offer a hosted payment page.
Available in more than 40 countries in the world.
Ensure transaction security and customer information.
Integrates with third-party shopping carts.
Hosted payment page.
Supported eCommerce platforms: Magento, WooCommerce, Shopify, PrestaShop, Wix.
Pricing:
1.9% transaction fee for each payment processing.
Summary
Selecting and integrating proper payment gateways for eCommerce can place an immediate and positive impact on your brand's customer experience and profitability. All you need is to take a thorough consideration of the above-discussed factors before choosing and implementing your desired one.
If you need any assistance during the process, our sales team at Magenest is here to help. Comment below or fill in the contact form for further information to have your problem solved or an easier way is to check our Magento development services. Here has everything you need to develop and customize your own Magento website, meeting all your specific requirements.