Choosing between an eCommerce platform vs marketplace can be tricky. Both have their pros and cons, which can make it difficult to decide which is the best option for your business. In this blog post, we will break down the differences between eCommerce platforms and marketplaces, so that you can make an informed decision about which option is right for you.
Distinguish eCommerce platform vs marketplace
The primary distinctions between markets and eCommerce platforms are straightforward, but they are very dependent on who you are and what you are offering. Marketplaces will provide you with millions of visitors, but you will also be competing for visibility with thousands of other businesses. An eCommerce website can help you stand out, but it will require significant effort to increase visitors and drive revenue.
What is an eCommerce platform?
eCommerce is the practice of selling goods or services online to a large number of people by a single vendor. Only the seller and the buyer are involved in the transaction because the website is the vendor's property. eCommerce websites must be set up and maintained by the vendor, as opposed to marketplaces, which ensure that their sites are constantly reliable and operational.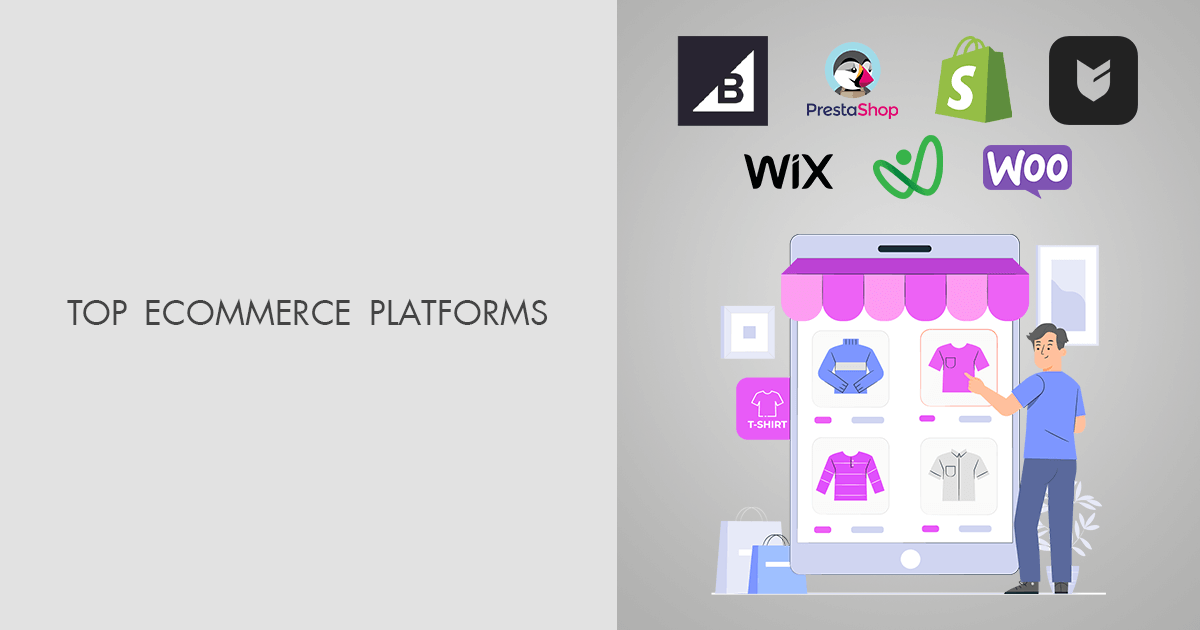 Sounds like something that would be really difficult. It's not necessary to be! You don't have to write the code from scratch if you want to set up your own internet business. eCommerce websites are designed to keep track of inventory, which can become quite complicated if you manage many sales from a marketplace.
What is a marketplace?
A marketplace is, in the simplest words, a website that offers products from various sellers. Just like a real-world shopping mall, a marketplace draws customers with its wide variety of offerings. Most marketplaces make it very easy to set up your store, and some even allow you to sign up using your Facebook account.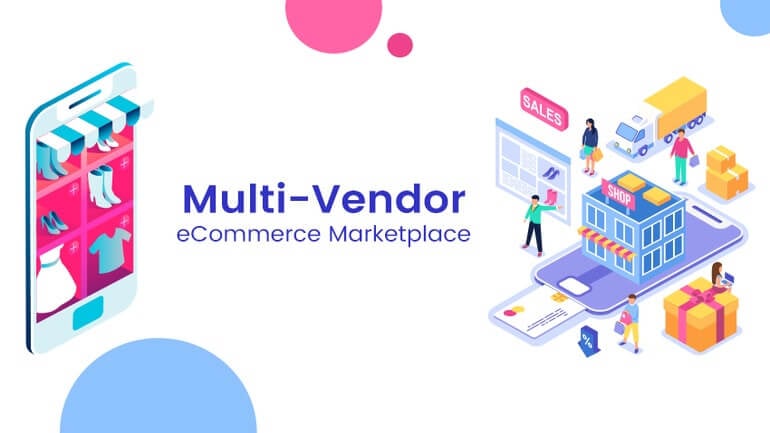 The marketplace administrator, the customer, and the seller are the three parties engaged. Marketplaces generate revenue by either charge a set membership fee, a commission on each transaction, or both, as you would have anticipated.
The business offers a secure shopping and payment process, maintains the website, and spends time and money trying to draw in new customers. Sellers just starting out in sales and those who want the comfort of never having to worry about website performance, upkeep, or the on-site purchasing experience will find that there are many advantages to selling on marketplaces.
Additionally, they are the first alternative for individuals whose sales aren't substantial enough to warrant considering opening their own internet store.
Pros and cons of selling on eCommerce platforms
Pros
Create and uphold complete control over your brand
Owning your own eCommerce website gives you complete control over how it functions, how it appears, and what it says. This is your time to showcase the character of your brand to the world. There aren't many limitations, prescriptive rules, or character constraints.
You have the freedom to design the kind of shopping experience you want for your clients. Numerous eCommerce platforms provide design flexibility, a selection of pre-made themes, and system interfaces.
Customers might be retargeted to encourage repeat business
The ability to communicate directly with your consumers is one of the biggest benefits of running your own shop and website. Better customer service and ultimately more upsell opportunities are made possible by this.
You can advertise to site visitors, market to customers who have previously made purchases from you, and maintain contact in the future. Building your email list will help you increase brand recognition, generate a stable income, and conduct promotions to move inventory.
Cons
Setup can be labor-intensive and complicated
You may make the process of creating your own website as easy or difficult as you like. It's never been simpler to launch a website thanks to the growth of eCommerce platforms and do-it-yourself tools. You might, however, still encounter technical difficulties or, at the very least, time restrictions.
There are numerous phases, such as selecting a domain name and hosting provider, putting online payment processing and a shopping cart in place, and producing content for the website. Although some solutions streamline and take care of these tasks for you, setting up and maintaining the website will still require labor.
It takes effort to attract customers to your website
Your labor is not finished after your website is launched. People must be brought there. Your website won't automatically attract visitors, or even be discovered immediately away for that matter. Setting up effective campaigns to spread the news requires marketing work. You must possess the expertise, acquire it, or pay for it.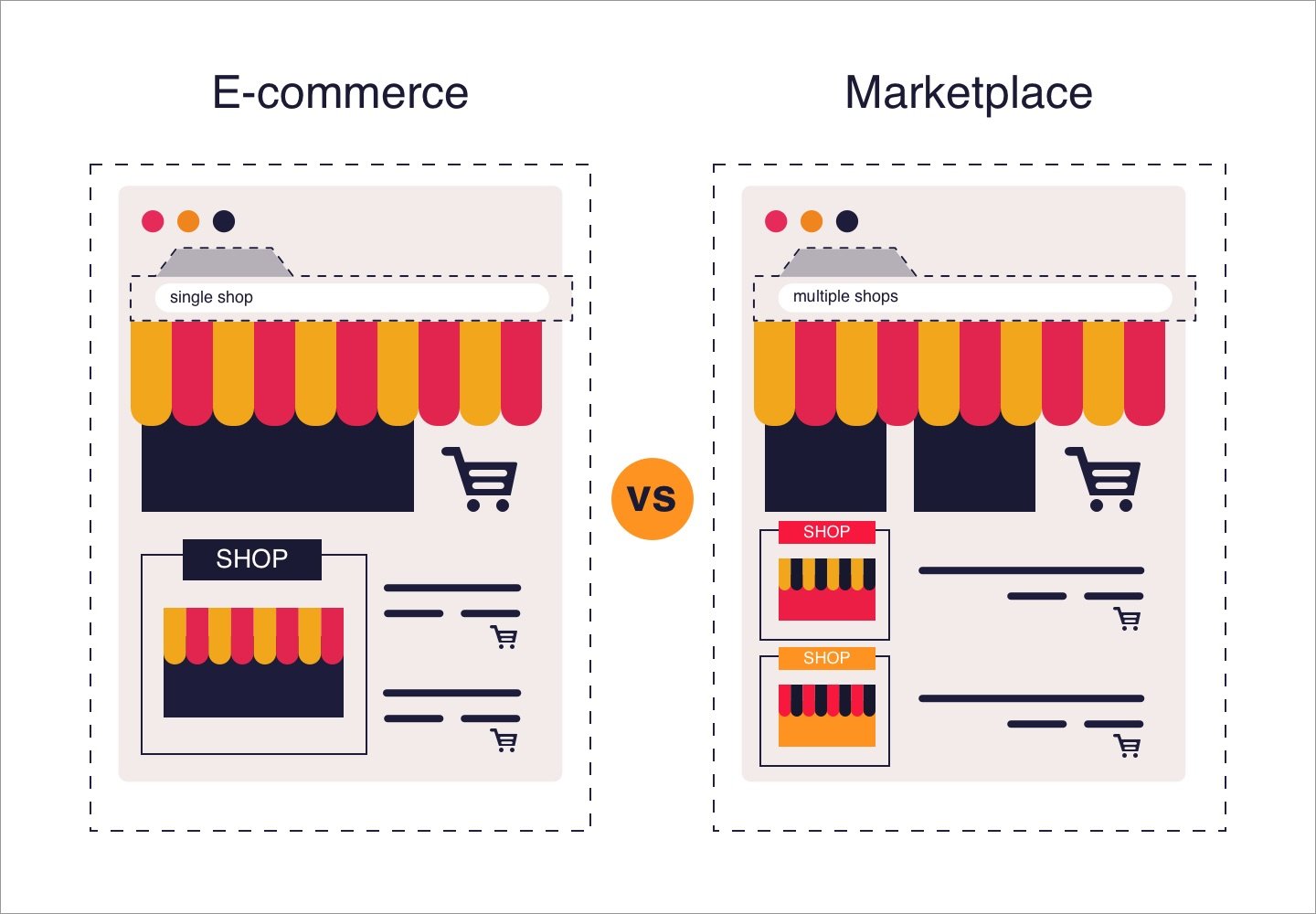 You must next persuade them to make a purchase after they have visited your website. An engaging message, button placement, mobile experience, and other factors should all be considered while optimizing your website for users.
Pros and cons of selling on marketplaces
Pros
It's easy to begin going and keep up with
For new merchants, in particular, an online marketplace can make eCommerce simpler. Retailers will save time and effort by not having to start from zero when developing a website because the infrastructure is already in place.
Since no single vendor owns an online marketplace, the marketplace itself handles the transaction and payment. Few procedures must be taken by the seller in order to add and change product listings.
Numerous people have already made purchases there
Marketplaces are reputable, long-standing websites. People are used to visiting there rather than someplace new to shop since they feel safe making purchases there.
Millions of consumers are searching on numerous well-known marketplaces for goods similar to yours. Getting your stuff in front of potential clients doesn't take much work.
Cons
On the same website, other rival brands are present
Despite the fact that your product is unique, a lot of other products with similar features are attracting for the attention of your potential buyers. Your product might not necessarily stand out in a crowded market.
Furthermore, your rivals might advertise their goods on your pages and target customers who view your listings. Depending on how fiercely the competition is in your particular product sector, you might not receive the publicity or straightforward sale you were looking for.
You might not even be known to the consumers that purchase your goods
Many consumers who make purchases on marketplaces believe they are doing so from the marketplace (even though they are purchasing your products). The marketplace, not your brand, will be what the customer recalls the next time they make a purchase. Most marketplaces lay more emphasis on the products than the merchants.
Individual brands get little to no customization if any at all. Due to this, it is quite challenging to increase brand recognition and awareness and, eventually, differentiate your company.
You cannot create a consumer database for future marketing purposes
Since marketplaces act as a middleman, they prohibit vendors from contacting buyers outside the site (however, the marketplace can contact your customers again in the future). This means that in order to encourage further sales, you cannot give your consumers future incentives, news about new products, or even just a simple reminder that your product is available.
The truth is that keeping an existing customer is significantly simpler (and less expensive) than finding new ones. Without a customer list, you can only rely on fresh sales; you are unable to profit from previous customers.
eCommerce platform vs marketplace: Differences in each sector
1. Traffic and audience engagement
The goal of marketplaces has always been to connect buyers and sellers through transactions. Due to the marketplace's characteristics, which provide a huge selection of product categories and more website traffic, the target audience is larger.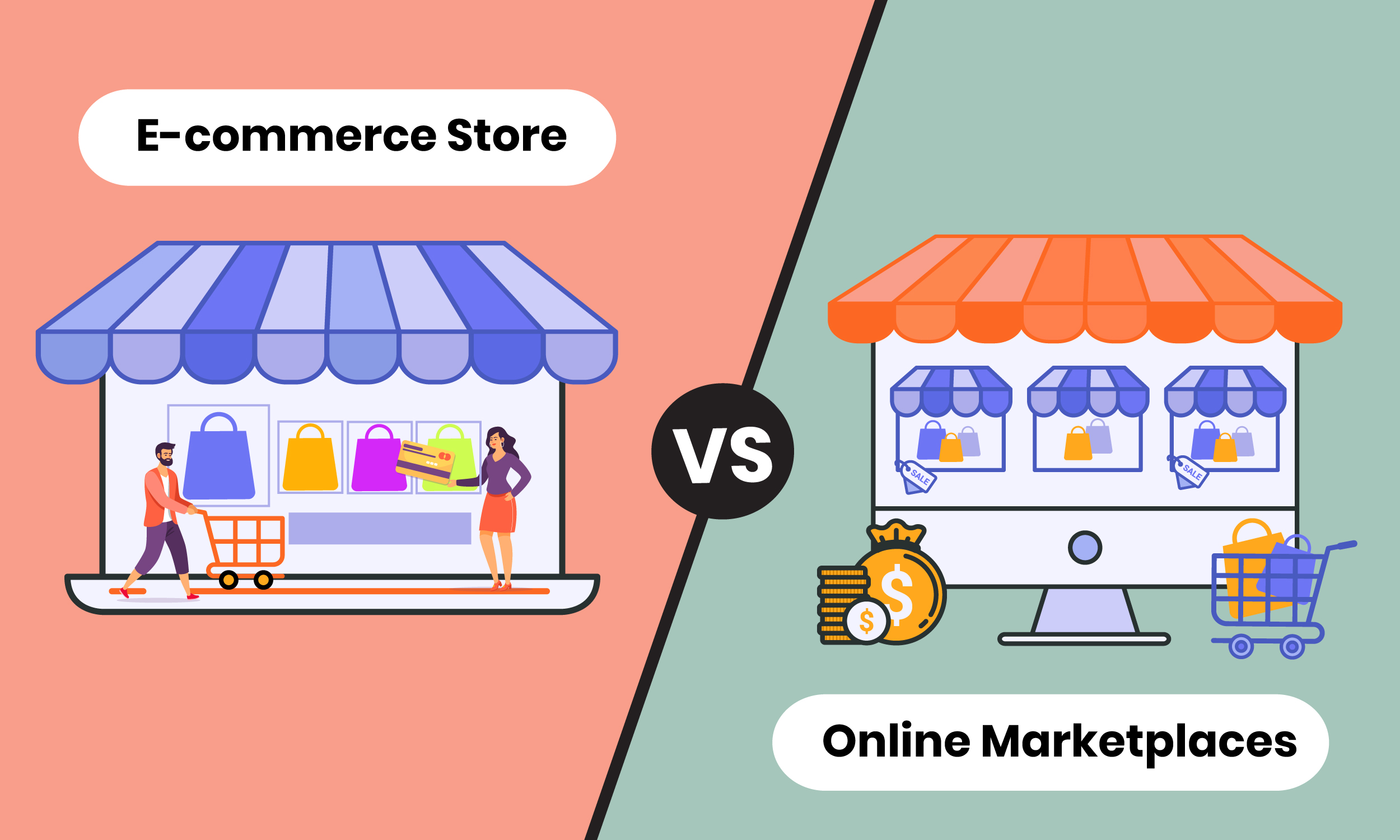 On the other hand, it is more challenging to engage the audience in the eCommerce website. Attracting visitors to the website takes a lot of work and money. Even if you have extensive experience, you can still be concentrating on the incorrect target market.
2. Marketing and brand recognition
Marketplace vendors have limited to no access to their buyers. It's challenging to sell your products or build brand recognition and loyalty. Online marketplaces' lack of direct access to client statistics and communications is another major drawback. Additionally, when customers return in the future, the marketplace is more likely to come to mind than the brand.
eCommerce websites, meanwhile, have full access to all customer analytics and may communicate directly with customers to let them know about sales specials and new products. You can improve your understanding of customer behavior by analyzing their online activities.
Additionally, one of the biggest benefits of running your own eCommerce website is the ability to target visitors with adverts, market to customers who have already made purchases from you, and maintain contact in the future.
3. Scalability
Marketplace owners have a lower chance of losing money than eCommerce website owners. Store owners don't acquire or sell anything when they sell on marketplaces, dramatically enhancing the business' potential to scale. Marketplaces can grow quicker than eCommerce websites as a result of their easier ability to achieve economies of scale.
In contrast, it takes more time for an eCommerce website to scale up. In fact, merchants need to find additional storage space and acquire more product inventory. In order to handle, classify, store, and dispatch all of the products, more people must be hired, which could suddenly increase your expenses.
4. Inventory management
Online marketplaces don't hold inventory because they serve as a venue for e-merchants to advertise their goods and interact with customers. Fortunately, if things don't sell either, there's no risk. When a product receives no traffic, it is the seller's responsibility to remove it, and you do not have to bear the financial burden of keeping an item in stock that is not selling.
If you use an eCommerce website, on the other hand, you can run into issues managing inventory unless you use drop shipping to satisfy customer demand. If not, you will have to update or buy more warehouse space without reducing your profit margins. You can keep any goods that aren't selling in this method.
5. Volume
Between eCommerce platform vs marketplace, marketplaces have lower profit margins. Marketplaces generate revenue through listing and commission fees. To continue to get more profits, these companies need a sizable number of listings and transactions on their platform.
Conversely, eCommerce websites have a greater profit margin on each individual sale. As a result, they should be more concerned with quality sales than quantity. For instance, if your business offers expensive goods, one or two sales each month may result in a substantial profit margin. Additionally, commissions on pricey goods will surely generate more revenue than commissions on inexpensive goods.
6. Time and money
Building an online store on the marketplace can initially save more time and money when compared to eCommerce. Additionally, it's simple to start selling and connect with potential customers who have previously used the online marketplace to make purchases. Spending less time on the store's construction enables you to concentrate on product development and sales, which can fast boost revenue and profitability.
On the other hand, creating an eCommerce website will almost probably cost more upfront. To create and maintain your website, you'll need to either construct it yourself or hire a web developer. On the other hand, business owners may swiftly develop and set up their online store with the aid of a ready-to-use eCommerce platform.
eCommerce platform vs marketplace: How To Go From A Marketplace To Your Own Store?
Choose the most suitable eCommerce Platform for your business
With the correct platform, you'll get a straight answer with a ton of practical plugins and features that assist you in launching your online business as successfully as possible.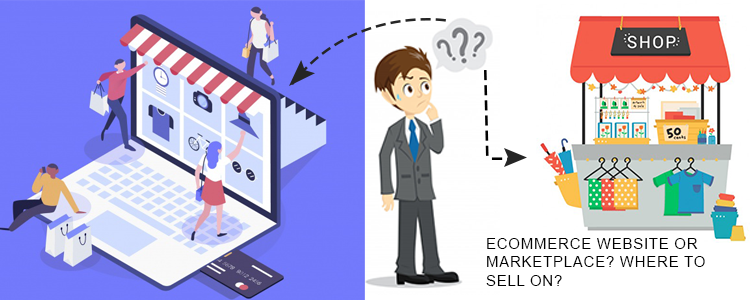 Your business goals shouldn't be frustrated by an antiquated eCommerce platform. In order for you to determine your own next eCommerce platform, our 6 Vital Essences to Realize Your Next eCommerce Platform will guide you through the important factors to take into account in the form of questions.
Drive Traffic To Your New Web Store
Don't overlook the "about me" or other parts where you can provide details about your company. Include information about your new website, make it seem good, and let your customers know about any intriguing deals, offers, or other stuff they can discover there.
Of course, read the terms and conditions carefully. You should take particular precaution because marketplaces do not want traffic to be directed away from their site. Investigate legal options to display your shop in a distinctive manner that won't put you in breach of your account restrictions.
Include Marketing Materials In Shipments
When customers decide to make a purchase on your site, add items like your business card, a discount code, or even a QR code. That will lead them right to your store when packing orders from marketplace store purchases. Promote your new business and let your clients know that the items they're looking for can be found there.
Don't Forget The Newsletter
Due to regulations set forth by the market, it can be quite difficult to inform both current and potential clients that you are moving or opening a second location.
Making a mailing list is a terrific method to tailor your communications and invite your consumers to provide any feedback or other comments they might have for you. In order to ensure a smooth transition, inform your customers in advance.
Launch Marketing Campaigns
You want to increase website traffic and draw in additional visitors, but don't neglect your current clientele. Sending them reminders that you're still around will cost less than spending a lot of money on advertising and trying to win the trust of new customers.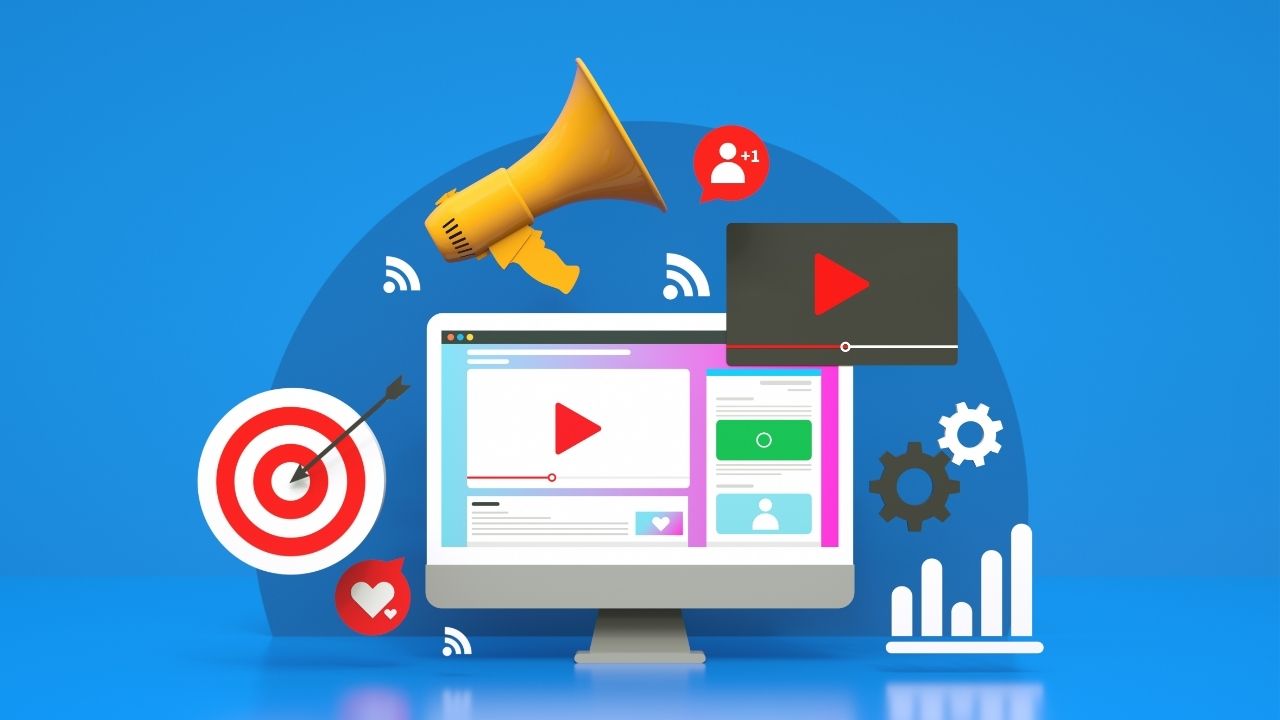 A fantastic method to let customers know about the impending switch to your new online store is to get in touch with them via social media, email, or other channels. They have already bought something from your store, after all.
Focus On Social Media
Building a distinctive brand is easy by being active on social media sites like Facebook, Twitter, Instagram, TikTok, and others. It's much more difficult to differentiate yourself from the competition when you're on the market. In light of this, social media is a fantastic approach to including your audience and keeping them updated on all the happenings on your website.
Create Free Content
Having an online store involves more than just selling goods; it also entails providing customers with a distinctive experience and establishing a solid, devoted following. How do you manage that? Free information features like blogs, YouTube channels, and other tips and tricks all add value to your website. This lets your client know you're not simply there to make a sale but also to offer support and impart knowledge.
Stimulate Sales
When you want to engage both current and potential customers on your new website, you should definitely think about offering them some time-limited specials, special memberships, loyalty programs, or other things they could find interesting. It can not only assist with one-time transactions but also significantly increase traffic to your just launched online store.
Since there are no longer any marketplace costs when you launch your own website, you can reconsider your pricing. When the same goods are listed on a marketplace, you can lower them and yet make more money.
Boost Your SEO
One of the most important components of a successful eCommerce site is search engine optimization (SEO). To draw more organic traffic includes customers who discovered your store through search engines without using paid advertisements. Therefore, you want your products to target the proper keywords and score well in search results.
Spending less on advertising and improving your brand's credibility over the long run are both benefits of a good ranking.
To conclude
The verdict between eCommerce platform vs marketplace is still out on which option is better for an eCommerce business. While there are benefits to both platforms, it ultimately depends on what the businesses want to achieve and how they want their customers to interact with them.
If you're looking for a comprehensive platform that offers everything you need to start, then an eCommerce platform may be the right choice for you. However, if you want more control over the customer experience or are looking to grow your business through a marketplace, then a marketplace model may be the better option.
No matter which route you decide to take, we can help optimize your website for success. With over 100 successful projects and a team of 50+ Shopify Experts, Magenest specializes in services such as Magento and Shopify web development services, seamless platform migration, and data migration from various eCommerce platforms. Contact us today to learn more about our services and how we can help your business grow!