If you are running a business, then you know that you need to find the right tools to make it successful. One of the most important aspects of any business is its ability to sell products and services online. Choosing the right eCommerce platform is essential in order to make your business thrive. In this blog post, we will compare some of the best open-source eCommerce platform available today. We will discuss their features and benefits so that you can choose the one that is best for your needs. Let's get started!
SaaS vs Open-Source eCommerce Platforms
What you require in an eCommerce solution ultimately determines whether you should use SaaS or open-source platforms. Check out the below comparison table of the two most popular eCommerce platforms at the moment:
| | | |
| --- | --- | --- |
| | SaaS | Open Source |
| Ease of use | Built for beginners | May require extensive technical knowledge |
| Scalability | SaaS platforms are built for different scales | Scalable |
| Autonomy | You have little control because your eCommerce system is managed by another company. | Allows you to add plugins and extensions to personalize and expand functionality. |
| Maintenance and security | The SaaS platform handles maintenance and security | Maintenance and security upgrades are your responsibility. |
| Support | Available | None available. Some platforms charge extra for customer service. |
| Cost | Fixed monthly cost from $29/month (basic) up to $2,500/month (enterprise) | Free platform. Web hosting + extensions for premium features may incur additional costs. |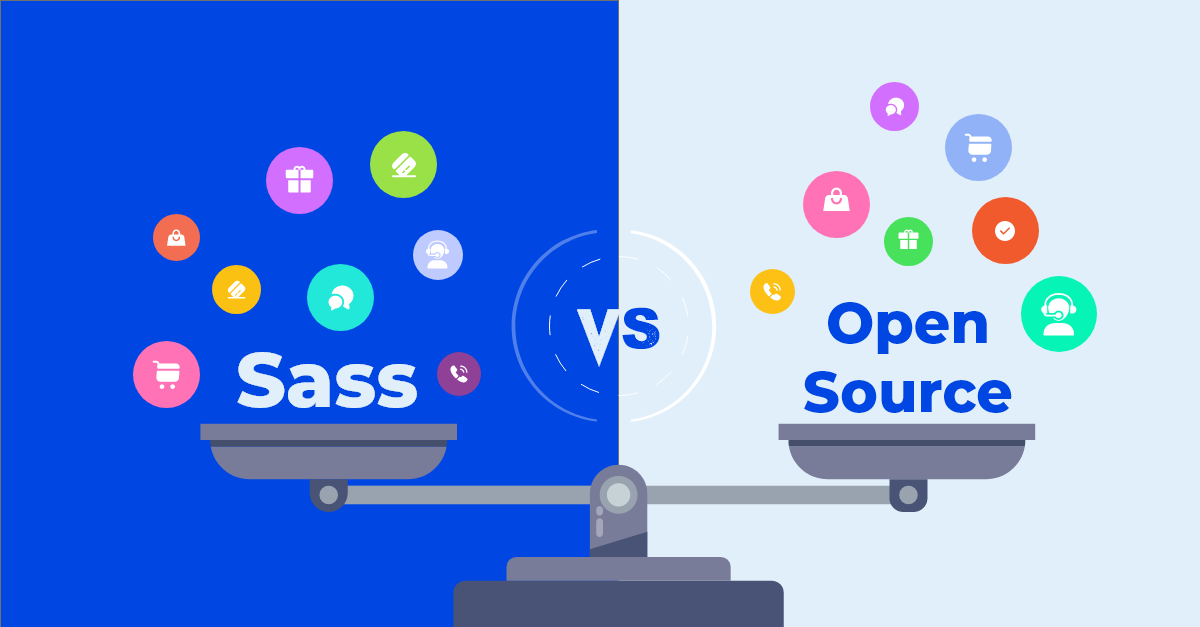 SaaS eCommerce platforms
Service providers that offer SaaS host eCommerce software on the cloud and grant you a subscription-based license to use it. Normally, small firms pay monthly fees of $29-$100, while enterprise-sized businesses pay monthly rates of $2,000 or more.
When you buy a package, SaaS also includes hosting along with security, maintenance, updates, and technical support. The SaaS business model is ideal if you want to build your website rapidly and save money on infrastructure, installation, security, and maintenance costs.
Shopify, BigCommerce, Wix, and Squarespace are a few well-known SaaS eCommerce platform examples.
Open-source eCommerce platforms
Open-source eCommerce solutions provide you access to the platform's source code so you can customize it as you want. The source code is free to use, however, eCommerce hosting and extensions could add extra charges to your website's overall expenses.
An open-source platform gives you the flexibility, customizability, and scalability to accomplish your aim of creating your own online store from scratch.
Open source platforms let you design your online store, but also give you control over installation, management, security, hosting, administration, and upgrades, so they could demand more care than SaaS platforms.
Because open-source platforms have steep learning curves, you may hear about businesses that start with SaaS solutions and switch to open-source as they outgrow the SaaS platforms.
Open-source eCommerce solutions, however, are not just available to big corporations with teams of web engineers. On an open-source platform, you may also start small and expand from there.
To give you the best of both worlds, a number of open-source eCommerce systems also include managed hosting capabilities.
Open Source eCommerce Platform: Key Features
Which open-source eCommerce platforms have the most important eCommerce components? We have carefully looked on the internet for these essential capabilities and features: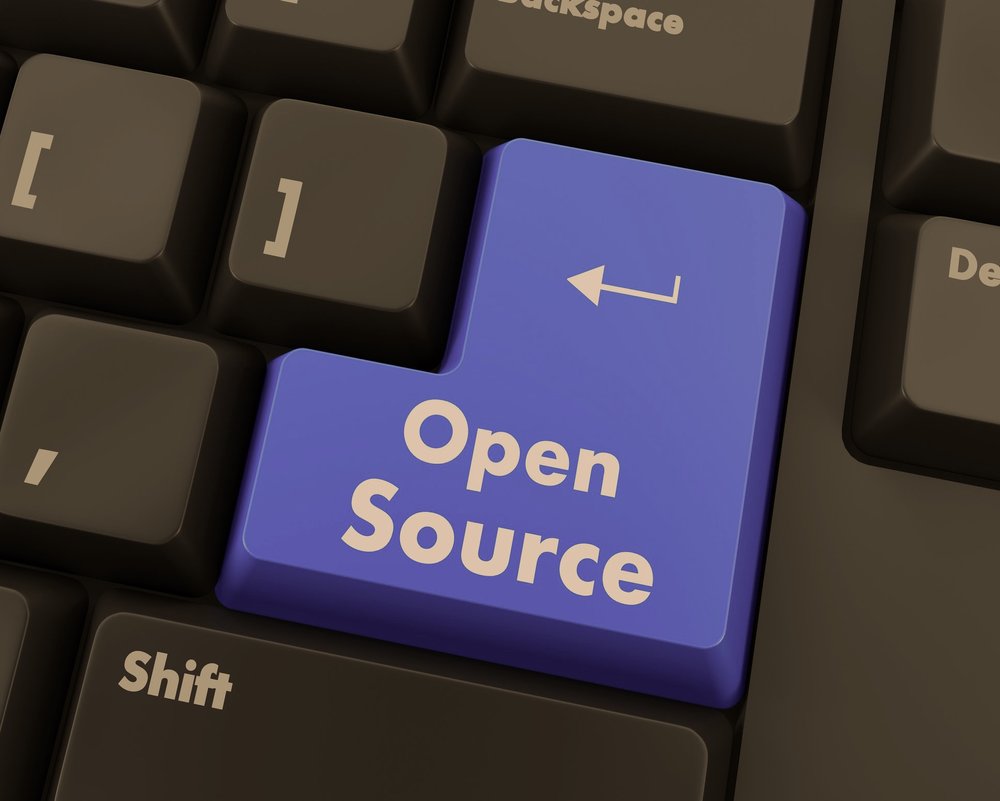 Increased Flexibility
Does the platform provide more flexibility and customization? Because open-source eCommerce platforms are not constrained by the standard SaaS structure, they allow for an unprecedented level of customization. We looked through many programs to see how much customization they permit and came up with the list below.
Advanced Security
Is the platform's security module reliable? Code for open-source eCommerce websites is examined and implemented by a community of specialized developers. Therefore, every piece of code that is implemented goes through a unique set of checks. They now have leverage over security.
Site Speed
Is the platform quick to load? Does it provide standard page speeds? When starting an online store, site speed is a key factor to monitor. Drop-offs decreased conversions, and a decline in Google ranks can be caused by slow speeds. On the basis of that, you should evaluate the platforms' website loading times.
Community Support
Does the platform provide any community support at all? Exists a community that supports the use of the product by providing useful instructions, tutorials, and updates?
Because managing an open-source eCommerce platform is expensive, it typically does not provide direct 1-on-1 assistance. Having said that, even the most feature-rich open-source eCommerce platform will fail in the absence of clear instructions, thorough documentation, and a friendly community.
Additionally, community support is essential due to the high level of technicality involved. The product can evolve more quickly and better adapt to emerging trends and technologies if there is a strong development community behind it.
Best open-source eCommerce platforms
Let's see the top open-source eCommerce platforms with their key pros and cons below:
Square Online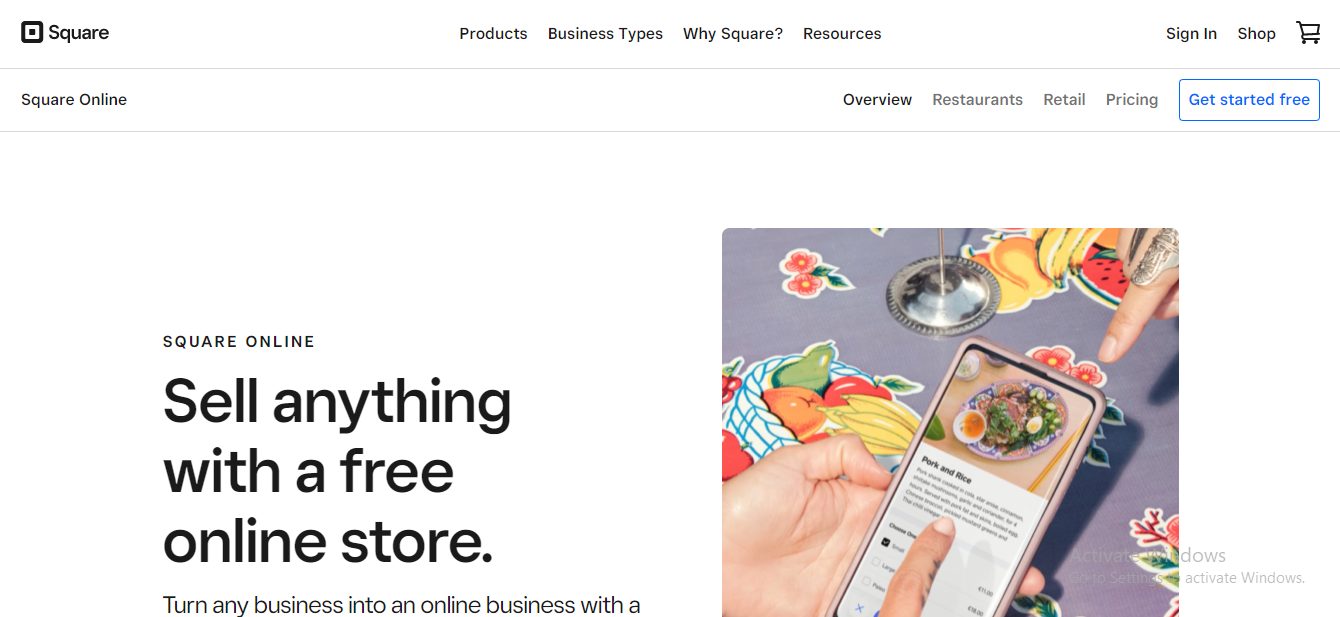 Pros:
A complete eCommerce website can be set up without much difficulty. To create a unique website for no cost, just download the online shop program, install it on your computer, and then activate the editor.
Even though creating eCommerce websites is technically free, the following pricing structure is simple and advantageous.
The ecosystem that Square shares with third-party app integrations is incredibly broad. This gives you the opportunity to add more eCommerce website features.
Consider extending your eCommerce site to sell products on Pinterest, Facebook, and Twitter if you have a substantial social media following.
Square is a thorough selling platform that makes it easy to do both online and physical transactions.
Cons:
It seems that Square Online has a reputation for often withholding funds from transactions that it deems questionable.
You could find it challenging to build or manage a complex online store because of the functionalities of the platform's minimalist approach.
Square's customer care system isn't totally dependable. Even while it provides service by phone, social media, and email, it mostly favors using those two.
Wix eCommerce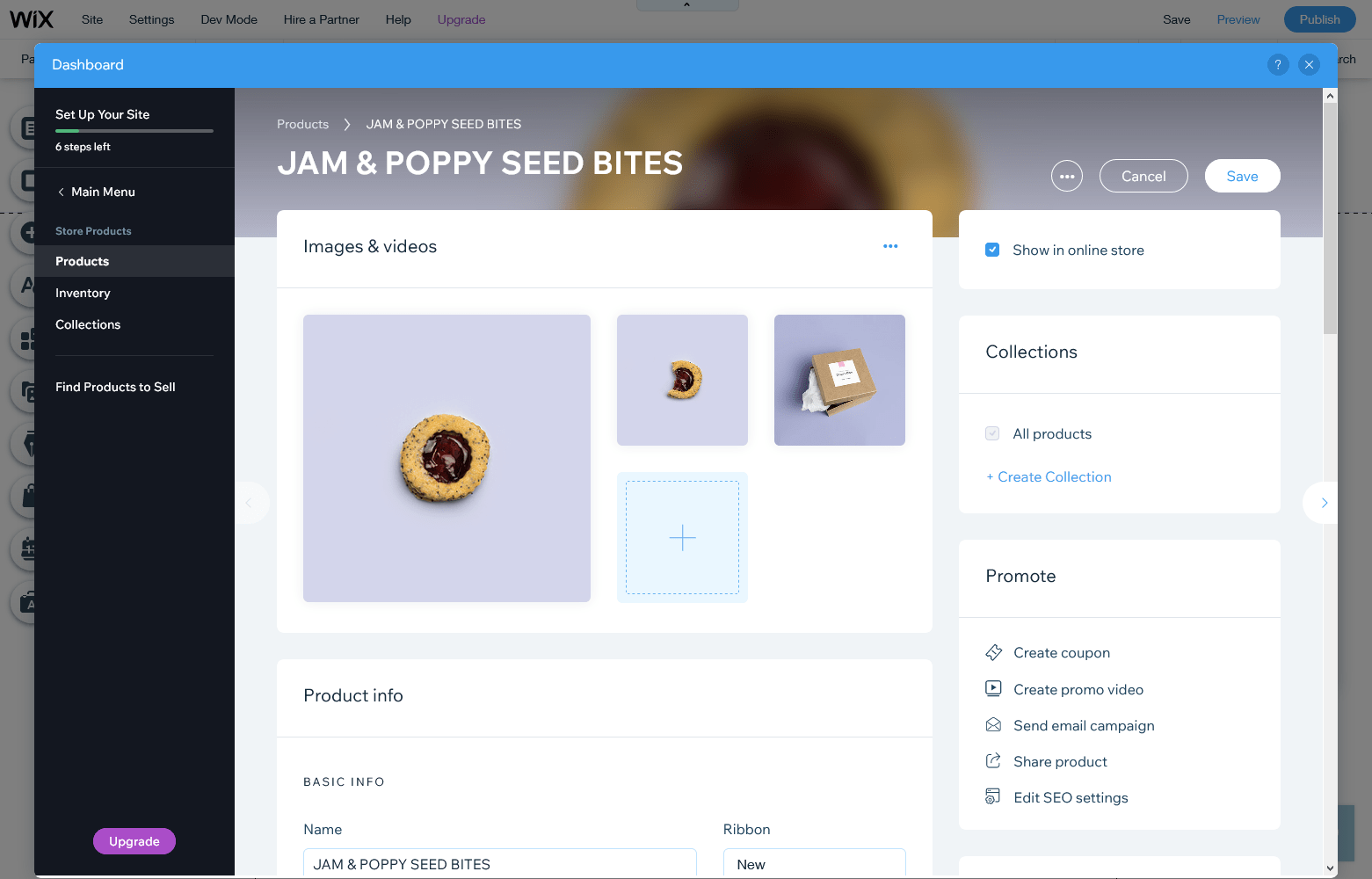 Pros:
It includes a drag-and-drop website builder that is really basic and straightforward. You don't need to know how to code to create and personalize a completely free website.
Let's be honest: the packages offer amazing value even though the features of online stores cost money. For effective eCommerce site functionality, you simply need to spend at least $16.50.
Elegant website themes and templates are abundant in the Wix platform. Professional designers gave each one special attention to responsiveness and mobile optimization.
If you want to add features to your premium site, you may use a variety of applications from the large Wix App Market.
When you sell online from your eCommerce website, Wix doesn't take a percentage of your sales if you use Wix Payments.
Cons:
Setting up a completely functional free eCommerce website is impossible. You can only start selling once you've upgraded at least to the $16.50 eCommerce package.
The free plan includes advertising that could interfere with the general design of your site.
The source code of Wix is not accessible. Naturally, you cannot significantly customize your website.
Without Wix Payments, there will be a transaction fee for each sale processed on your site.
Ecwid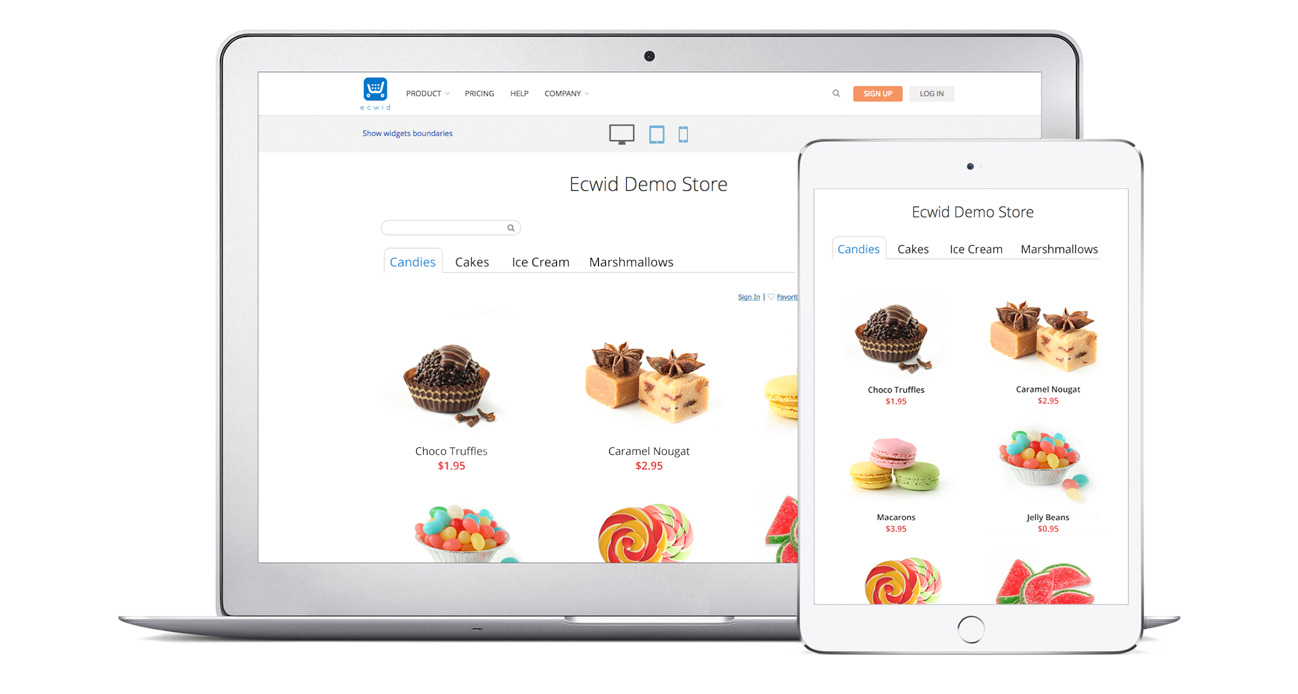 Pros:
This best open-source eCommerce platform enables you to turn any website into an eCommerce platform.
Small enterprises and startups can benefit greatly from its basic online store features.
The complete shopping cart is already mobile-friendly.
With Ecwid, you may sell simultaneously on several websites.
There are no transaction fees with Ecwid.
Cons:
Ecwid doesn't have any fancy eCommerce functionality. This means that you obviously cannot utilize it on a fairly large dynamic web store.
Coding knowledge is necessary to integrate Ecwid onto an existing website.
WooCommerce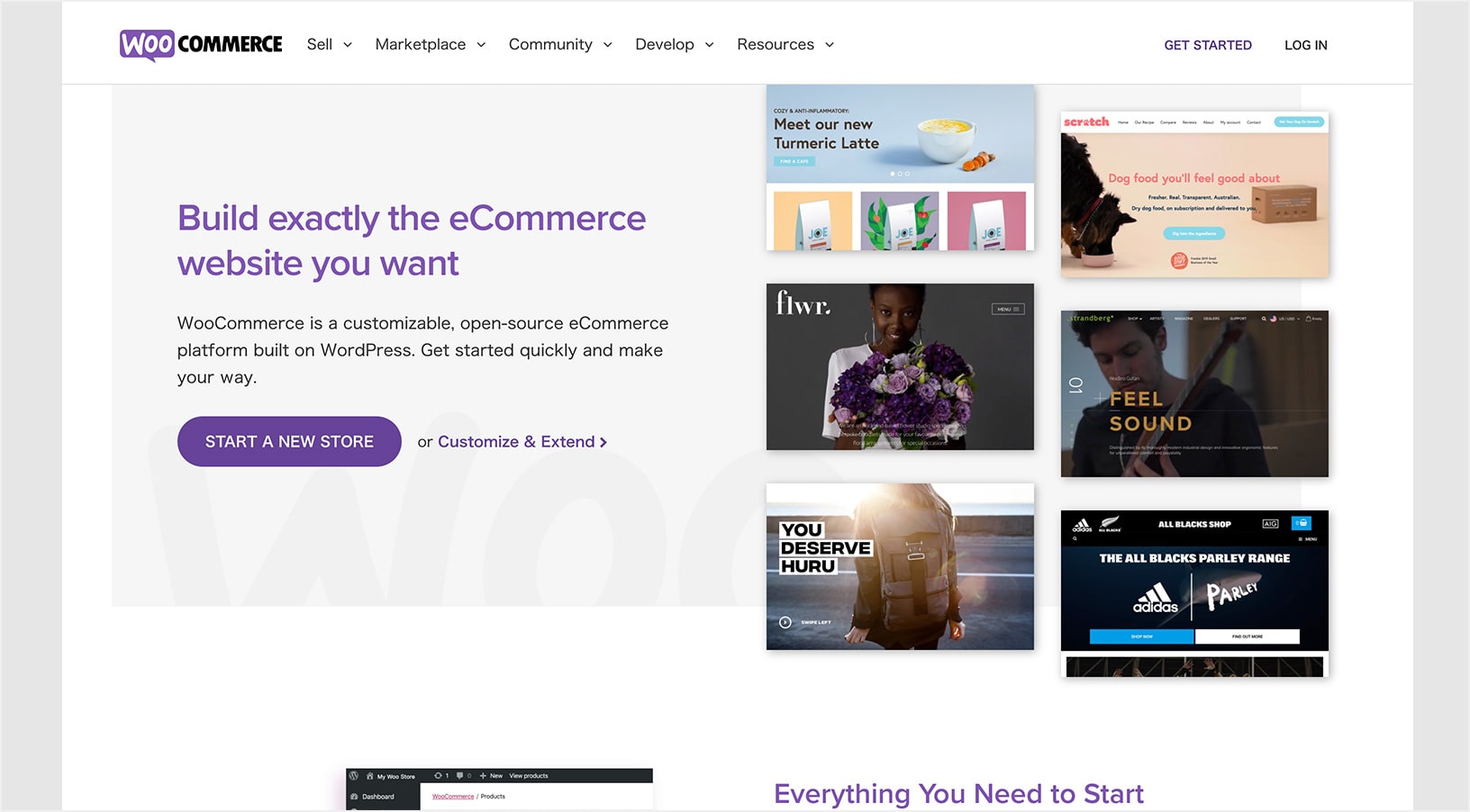 Pros:
It costs nothing to download and set up the plugin. In many stores, the plugin is all that is required.
It is linked to all significant payment gateways. You are automatically offered two of the most well-known payment gateways on the market: PayPal and Stripe.
Apart from adding content, using a WooCommerce theme requires very little labor. You can utilize a third-party website in addition to purchasing a theme from the official WooCommerce store.
There are five locations in the WooCommerce support center where you can find the solution you need.
Cons:
There are several extra costs, including a WooCommerce theme, additional extensions, hosting, and a domain name.
It appears that you need hosting, WordPress, and the WooCommerce plugin. This can overwhelm beginners, particularly when it comes to chores like SEO, security, hosting, and caching.
For WooCommerce to be economically viable, you will need some technical expertise and developer skills.
CS-Cart Multi-Vendor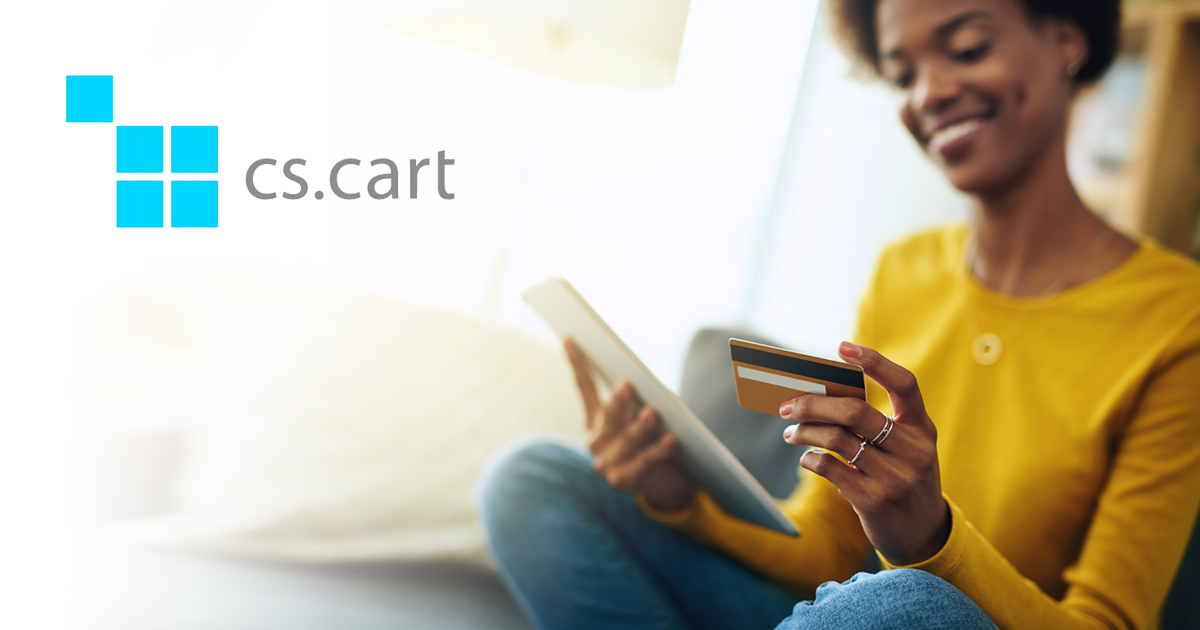 Pros:
CS-Cart Multi-Vendor is the most comprehensive marketplace eCommerce platform available. It provides you with all the tools you might possibly need to set up and run a virtual online mall.
Though it's not entirely free, CS-Cart Multi-Vendor is an open-source, one-time-only eCommerce platform. Therefore, monthly subscription troubles are avoided.
There is thorough documentation and video lessons available for the CS-Cart Multi-Vendor application.
It appears that online marketing is a priority for CS-Cart Multi-Vendor. Vendors can take advantage of its extensive selection of SEO and digital promotion solutions to expand their enterprises.
Security is another priority for the platform. Every year, it continues to deliver a number of updates that are either feature enhancements or patches to fix security flaws.
Cons:
Self-hosting necessitates the purchase of a third-party hosting service, as well as the services of a developer for initial setup and ongoing maintenance.
The 30-day money-back guarantee duration is the maximum while a thorough examination of the features and capabilities of CS-Cart Multi-Vendor may take longer than this.
Although the main admin panel is simple to use and intuitive, when we switch to the vendors' side, it's a completely different scenario.
PrestaShop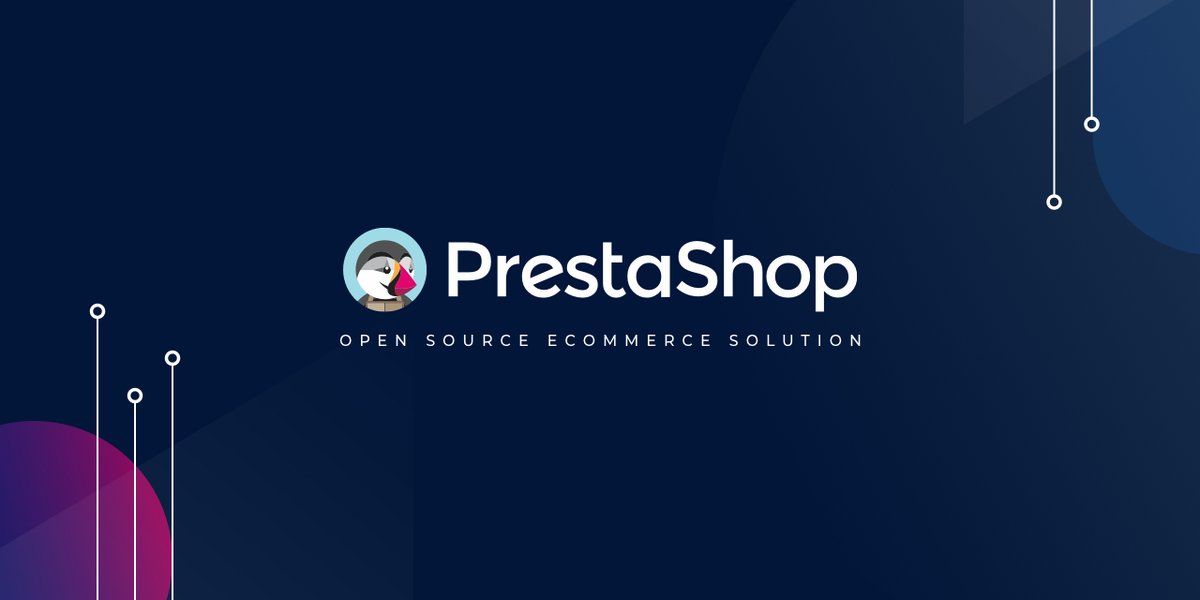 Pros:
PrestaShop provides an intuitive user interface, easy inventory management, and a straightforward store maintenance procedure.
This eCommerce website open source offers a stunning user experience for creating various websites for various languages and currencies. The admin section of your website's back office is also available for translation. Currently, PrestaShop supports 75 distinct languages.
You don't have to worry about this eCommerce platform slowing down your site or operating slowly while you construct the site on your computer because it is relatively lightweight.
If you want to manage many stores, it includes multi-vendor functionality.
Cons:
PrestaShop's scalability isn't quite as good as that of alternatives like Magento because it isn't as robust. It is best suited for small to medium-sized organizations, nevertheless.
A standard online store does not require the installation of any additional modules, but more often than not, it appears that you will need to pay for an extension, and they are not inexpensive.
nopCommerce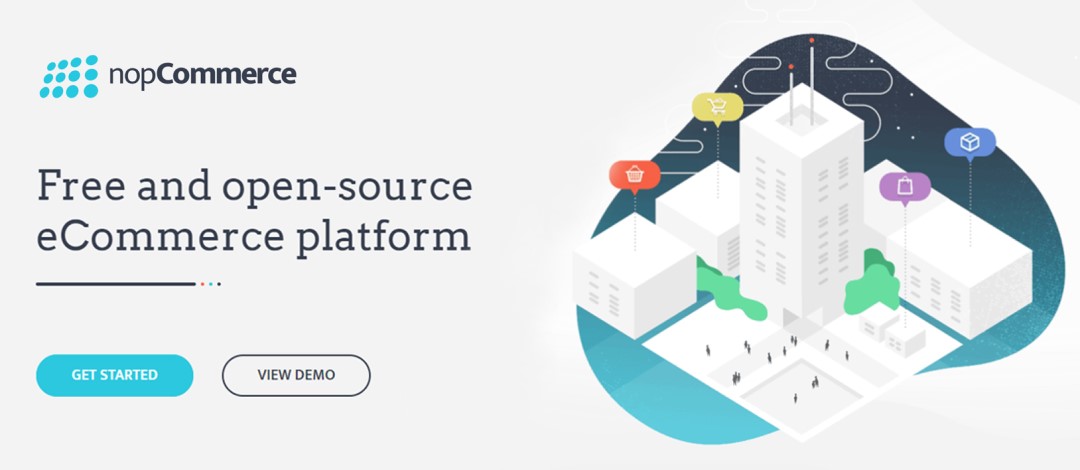 Pros:
All the necessary components for putting up a fully functional online store are included with nopCommerce. As a result, you have to be able to offer various goods and services, set up SEO settings, control every aspect of eCommerce, incorporate extra third-party apps, and modify the core code.
Numerous eCommerce stores can be supported with nopCommerce using a single admin interface. You might even create a market where tiny sellers could sell their goods to one another.
There is a huge, active community of developers worldwide who support nopCommerce. They are constantly working to make the platform better, quicker, and more secure.
Cons:
Not all retailers will find nopCommerce to be a suitable eCommerce platform. If you lack the necessary knowledge of CSS, HTML, MS SQL, and.NET programming, a more straightforward alternative can work better for you.
Although the nopCommerce software can be downloaded for free, there may be significant costs associated with development services, third-party add-ons, themes, site hosting, and an SSL certificate.
X-Cart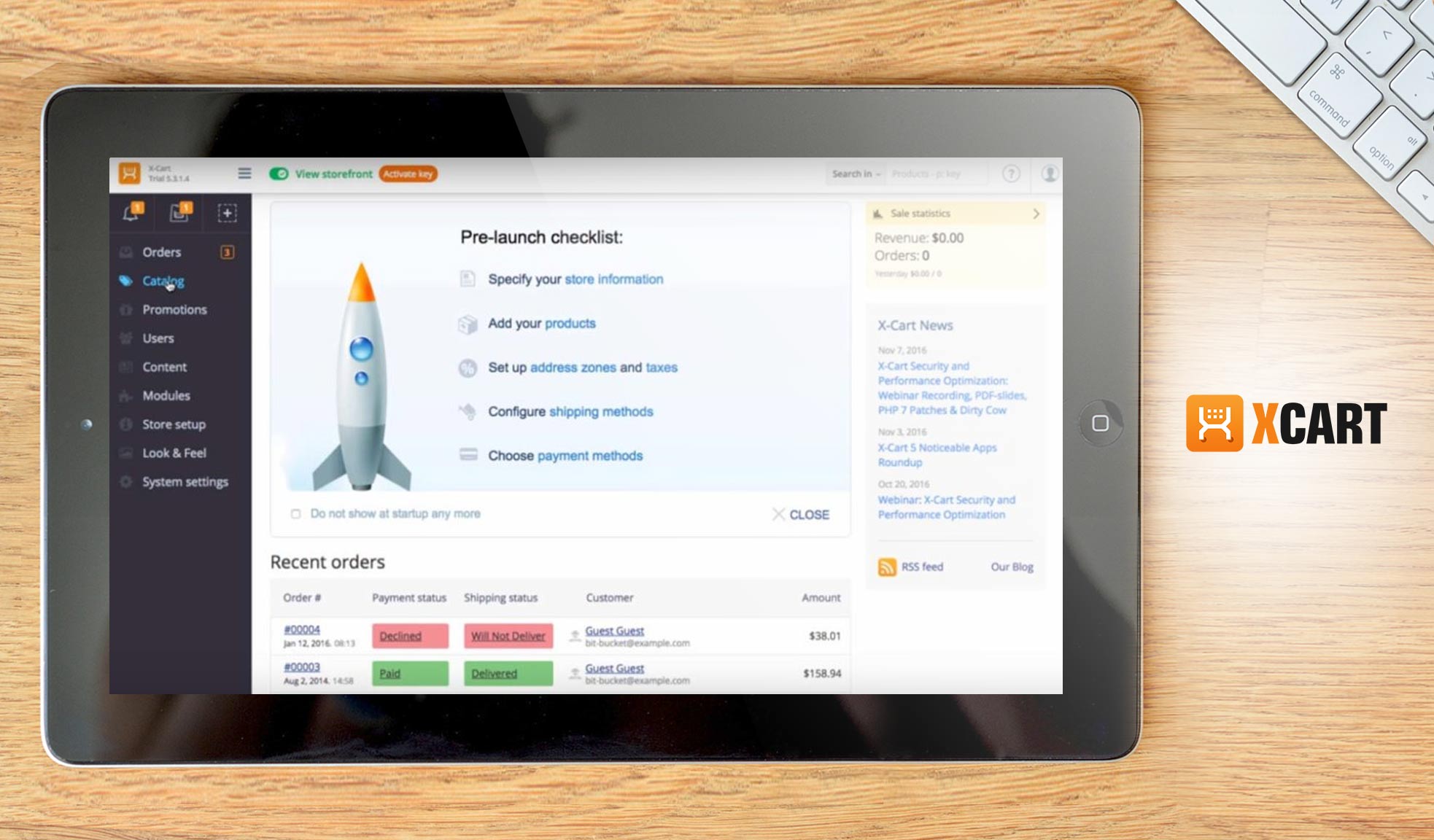 Pros:
You can frequently obtain complete multilingual and multi-currency support, though it depends on the package you choose. This is beneficial particularly if you manage an enterprise store.
You can incorporate your shopping cart with some of the most famous payment processors in the world, like Sage and PayPal.
It is free and open source, therefore there is excellent developer assistance available. Its PHP code makes it simple to manually add more integrations.
With X-Cart, even the most experienced developers will have all the control they require. It's incredibly scalable and entertaining to play around with. X-Cart can expand with you as your store develops.
Cons:
If you select one of the paid plans, you must also pay for hosting. Again, the price range for this might be anywhere from $5 per month to thousands.
Even if the lifetime cost of the premium plan is only $495, it still seems expensive when compared to alternative choices. Additionally, the cost increases significantly if you need a multi-vendor package and then continue to expand.
Magento Open Source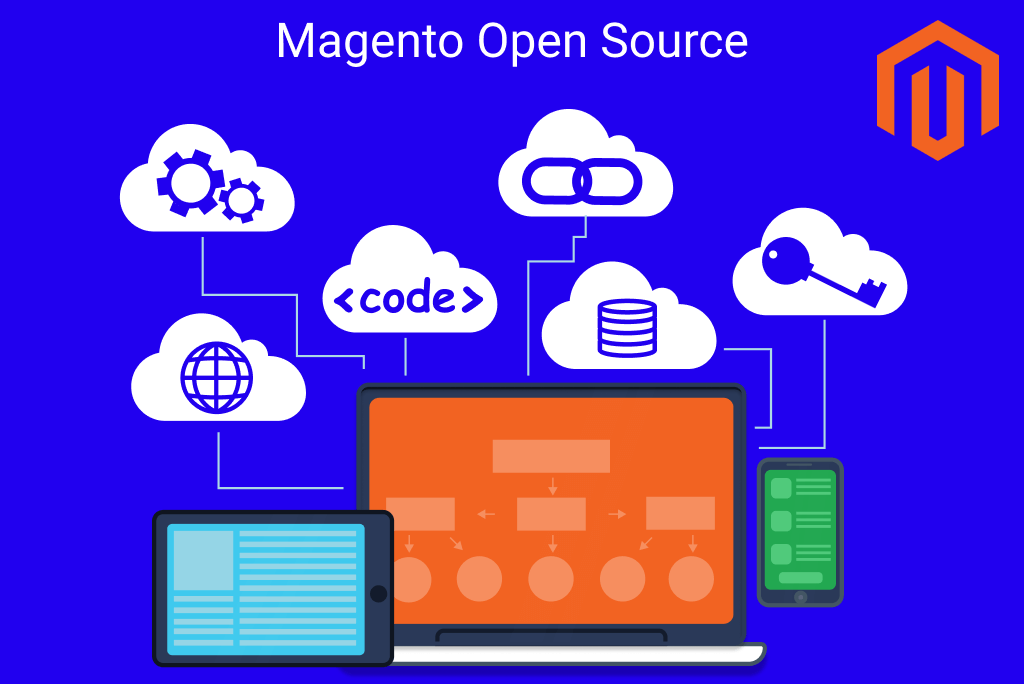 Pros:
It's free, and if you want to upgrade and develop your business appropriately, there is a paid version available.
With Magento, you hardly ever need to hunt for an extension because the feature list is extensive and readily available. This includes conversion tools like one-page checkout and order monitoring as well as features like coupons, sitemaps, and bulk import/export.
Customers can receive product notifications through email as part of automated marketing. Price alerts and information about back-in-stock fall under this category.
This best open-source eCommerce platform enables the creation of distinct, multilingual websites that load in accordance with the user's location. For big-box or business retailers, this capability is fantastic.
Cons:
Although Magento has a ton of capabilities, those features can make it clumsy and resource-intensive.
Magento can be learned, but if you had programming abilities, that would be the key factor in your decision.
OpenCart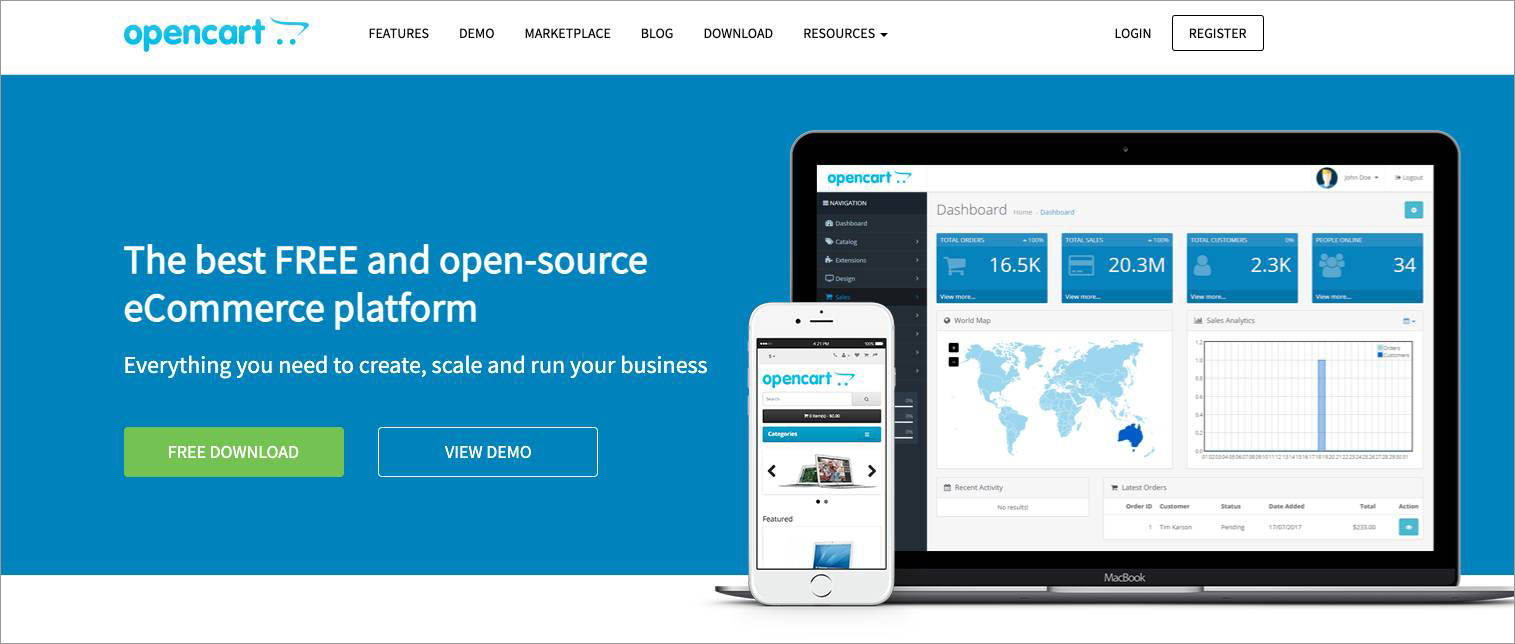 Pros:
The beginning fees are relatively minimal, the download is free, and many fantastic themes are also accessible without charge.
The functionality for a huge catalog is amazing for processing orders, and the features are strong. For instance, out of the box, Open Cart provides a variety of product options, including various lengths, colors, and sizes.
As the best open-source eCommerce software, setting up OpenCart should be simple for the typical user. Not to add, it uses fewer resources than Magento and has a far shorter learning curve than Magento.
The most well-known payment gateways as well as less popular ones that you may like are both accessible through Open Cart.
Cons:
Beginners will find it simpler to operate, but there will also be fewer customizing choices as a result. You may think of OpenCart as one of the few open-source eCommerce platforms that seasoned developers would prefer to stay away from.
As not every customized website can be tested, bugs will unavoidably emerge.
To make OpenCart work for you, you'll need to purchase a lot of add-ons, which means the cost can pile up quickly.
To sum up,
All in all, there are a number of excellent open-source eCommerce platforms to choose from. However, if you want the best possible platform for your business and need help getting started, feel free to contact us. Our team has years of experience with setting up and using these platforms and would be more than happy to assist you in finding the best open-source eCommerce platform that's perfect for your needs.