In today's business world, customer relationship management (CRM) is more important than ever. There's a lot of buzz around CRM (customer relationship management) and for good reason. It's an essential tool for businesses looking to streamline operations, improve customer engagement, and increase sales. But what is CRM and how can your business get started with it? In this blog post, we'll break down everything you need to know about CRM including what it is, why you need it, and how to implement a successful CRM system for your business. Keep reading to learn more!
What is CRM?
The Definition of CRM
​​CRM stands for Customer Relationship Management, and it is a system that helps businesses manage their interactions with customers. CRM software can track customer interactions across different channels, including email, phone calls, social media, and surveys. This information can then be used to create detailed customer profiles, which can help businesses optimize their marketing and sales efforts. CRM systems can also help businesses track customer loyalty and engagement, as well as identify potential leads.
Overall, CRM software provides businesses with a comprehensive view of their customers, which can help them improve customer service and drive sales growth with assistance of crm in marketing or crm in sales. Hence some of the biggest CRM companies that use information systems wisely and efficiently: Apple, Amazon, Accenture…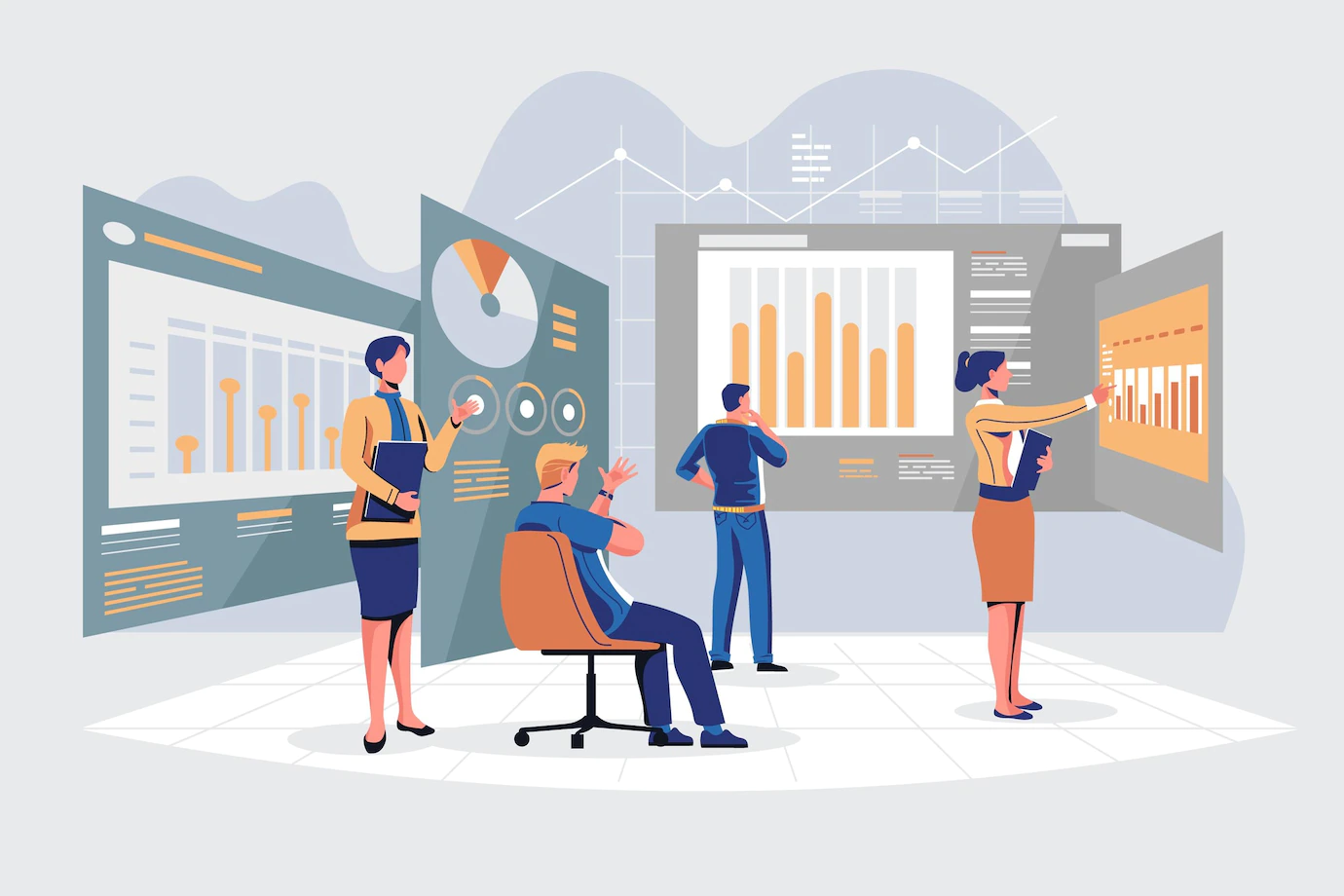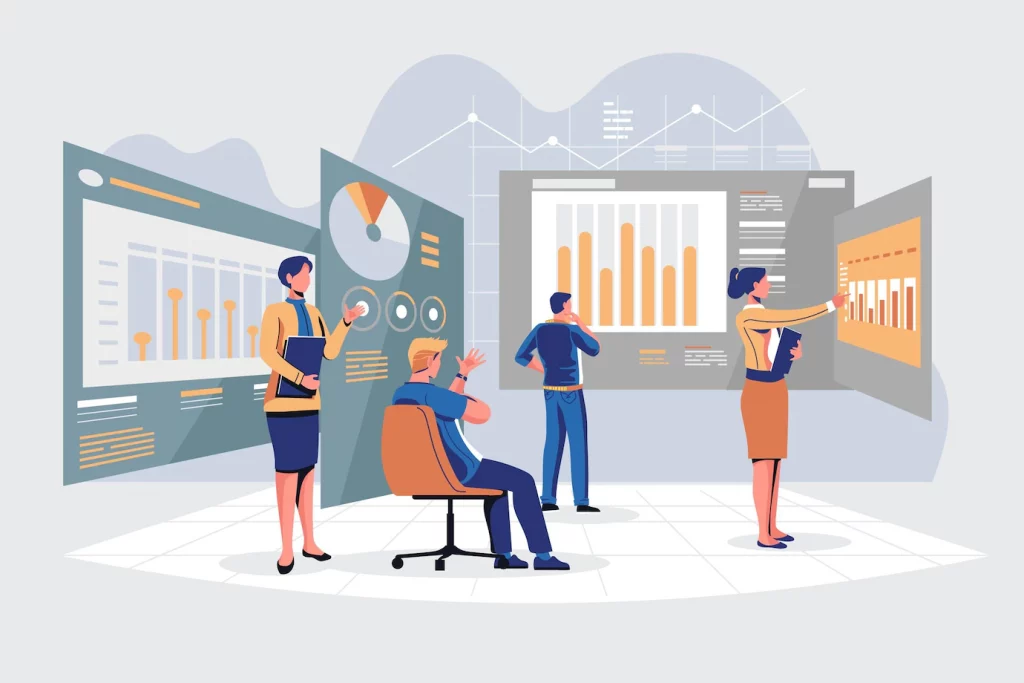 How it work
A CRM platform is often thought of as a tool for salesforce automation; however, it can offer a range of other functionalities as well. Some of the most common features offered by CRMs include:
Lead management: CRM system is a powerful tool for managing leads. With a CRM, businesses can automatically add new leads and track and analyze data about them. This information can be used to identify trends and improve marketing strategies. Additionally, a CRM can help businesses stay organized and keep track of their sales pipeline. By keeping track of leads, businesses can nurture them through the sales process and convert them into customers.
Marketing automation: Some customer relationship management systems (CRMs), such as HubSpot and Salesforce, provide marketing-automation features that allow you to automate some time-consuming operations in the funnel. For example, the marketing hub in hubspot system can automatically send customers marketing emails at periods chosen by the marketer, or it can publish social media postings on a pre-determined schedule. This type of system is extremely helpful for businesses who want to stay on top of their marketing without having to put in extra hours and also keep potential consumers engaged and to help them become paying clients.
Sales automation: By tracking customer contacts, a CRM system can help businesses to follow up on leads and nurture potential customers. In addition, CRM systems can automate specified business processes of the sales cycle, such as sending thank-you notes or collecting customer feedback. As a result, a CRM system can help businesses to attract and acquire new customers while also improving their relationships with existing customers.
Workflow automation: CRM solutions assist firms in optimizing operations by streamlining routine duties, allowing staff to focus on more creative and strategic responsibilities.
For example, With Hubspot workflows, you can automate marketing hub, sales hub and customer service tasks. This can free up your time so that you can focus on other areas of your business. This also is helpful in building trust with your customers and prospects.
Analytics: Inbuilt analytics capabilities in CRM platforms can provide valuable insights and aid in the improvement of customer satisfaction levels. By using the data, a marketer can build focused efforts that are more effective. CRM analytics also aid in the tracking of attribution and the provision of insights into the overall quality of the customer experience (QCE).
Artificial intelligence: CRM platforms, such as Salesforce or Hubspot, have artificial intelligence capabilities incorporated into their systems, which can help you automatically discover trends that lead to successful sales, allowing you to develop more accurate marketing strategies for future marketing efforts.
Individualized customer experiences: Using a CRM system can also help you develop tailored and consistent experiences for your potential consumers across many marketing platforms, which may help you increase conversions and raise brand awareness.
For example, CRMS software helps users create email templates so that they don't have to manually send out welcome emails or log customer interactions any longer. One common use for this type of program is sending automated phone calls when someone creates an account in your database
Below is an example of a personalized email that a consultant might send to a lead, utilizing data captured in their CRM.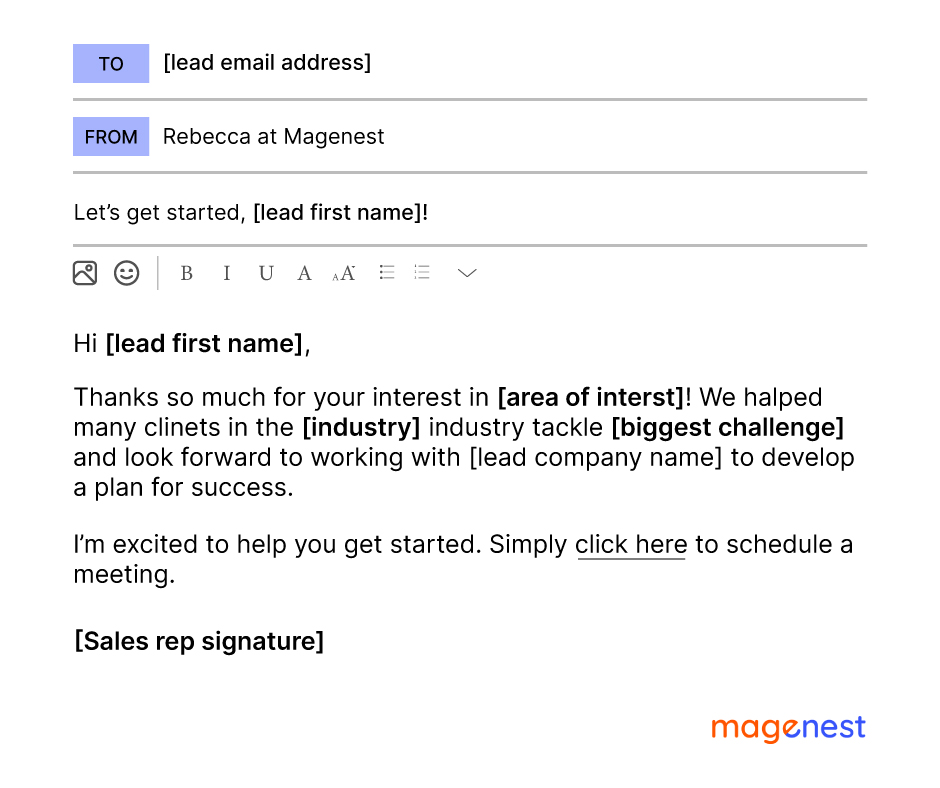 The Different Types of CRM Software
There are a number of different CRM platforms available, and businesses should choose one that fits their specific needs. Some CRM platforms are more suited for small businesses, while others are better for larger organizations. It is important to research different CRM platforms and compare their features before making a decision.
There are different types of CRM software available to businesses, including on-premises CRM software and cloud-based CRM software:
Cloud-based CRM software is hosted by a CRM provider and accessed by users via the Internet. In fact, Cloud-based CRM is more affordable upfront, since you don't need to purchase any software or hardware. It's also easy to set up and use, since it's hosted by the CRM provider. However, you don't have as much control over your data with cloud-based CRM, and if the CRM provider goes out of business, you could lose access to your data.
On-premises CRM software is installed on a business's own servers, it is more expensive to set up, but it can be more affordable in the long run because you don't need to pay a monthly subscription fee. It also gives you more control over your data, since it's stored on your own computer.
Why you Should use a CRM for your Business
CRM platforms are valuable tools for businesses of all sizes. It offers a wide range of benefits including improved customer service, increased sales and revenue, better target marketing, and improved customer retention. Furthermore, CRM software can also help businesses save time and money by automating and streamlining their customer-related processes.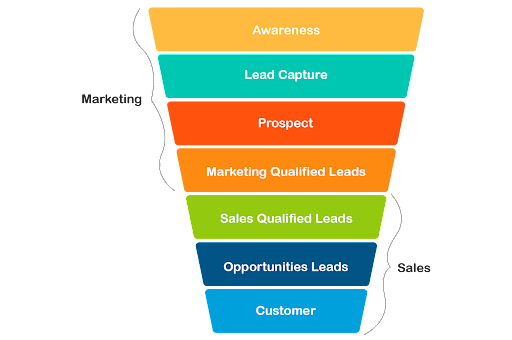 CRM platforms are valuable tools for businesses of all sizes. It offers a wide range of benefits including: improved customer service, increased sales and revenue, better target marketing, and improved customer retention. Furthermore, CRM software can also help businesses save time and money by automating and streamlining their customer-related processes.
Personalize Your Relationship With Customers
When your business is growing quickly, it's important to have a CRM platform that can scale with you. For instance, HubSpot is an all-in-one CRM platform that's built for businesses of all sizes. That means whether you're a small business just starting out or a large enterprise, HubSpot can handle your needs. And because it's built with your customers in mind, you can be sure that their experience will be positive no matter how much your business grows.
Increased Workflow Efficiency
When it comes to customer relationship management, one of the most important things to consider is how the system can help you save time. This is especially important for businesses that are dealing with a large number of customers.
A workflow is a series of automated actions that are triggered by specific criteria. With a good CRM system in place, you will be able to track customer activity and eliminate any manual errors that could be costing you time and money. Additionally, the system can help you consolidate different methods and tools so that you can focus on providing a high level of customer service.
Enhanced Customer Data Analysis
In today's business world, it is so important to learn from your customers and how they interact with your service. Marketing optimization is the most valuable data you can pull from your customers. CRM systems can teach you how to energize promotional campaigns and how to market products to unfamiliar audiences. The standard and custom reports delivered by most CRMs also provide a clear insight into the health of each operation, the performance of each agent, and the overall sustainability of your relationship management strategy. This is the source most successful companies turn to identify bottlenecks, rather than spending hours analyzing financial data. Learning from your customers will help you improve your service and keep them coming back.
Sales and Marketing Automation
CRM solutions can be used to automate web marketing campaigns, sending materials to potential customers as they come in over their preferred channel. Likewise, CRM solutions can automate portions of the sales process. For example, a CRM can automate follow up messages with customers, so sales reps don't lose track. Oftentimes, winning a customer's business is a matter of being there first. Automated, personalized communications help you do that. With all of the time that they save on administrative tasks, marketers are free to focus on what they do best: coming up with creative solutions that drive results.
Improved Cross-Selling and Upselling
The ultimate goal of using a CRM system is always to trigger it for deal closure, which is why the best-of-breed systems always support practices, such as upselling and cross-selling.
In the upselling case, they draw intelligence from the customer's current purchase to bring similar products to his attention and rely on tags and categories you've previously inserted.
Cross-selling is also a part of the game, where the system tracks a customer's previous purchases to suggest new products and to get an idea of what he'll be looking for. All details are then stored in a centralized database. Ideally, in an individual customer profile, the agent can always turn to and see who he's dealing with. A good CRM will be delegated the task of spotting and using opportunities, and will, therefore, end up increasing your sales significantly.
Access to Scalable CRM Solutions
In the past, these systems were only accessible to larger enterprises due to their high price tags and complex installation processes. However, in recent years, developers have created cloud-based CRM solutions that are specifically tailored for small businesses. These solutions are much more affordable and easy to use, making them an essential tool for any business that wants to stay competitive.
Currently, the leader among free CRM systems is HubSpot CRM, which offers a rich package of features at no cost whatsoever. Thanks to these new affordable options, now any business can harness the power of customer relationship management without breaking the bank
Top Popular CRM Systems for your Business
When choosing CRM software for your business, you should consider your business's specific needs and requirements. There are a number of CRM software providers available, so it's important to do your research to find the right CRM solution for your business.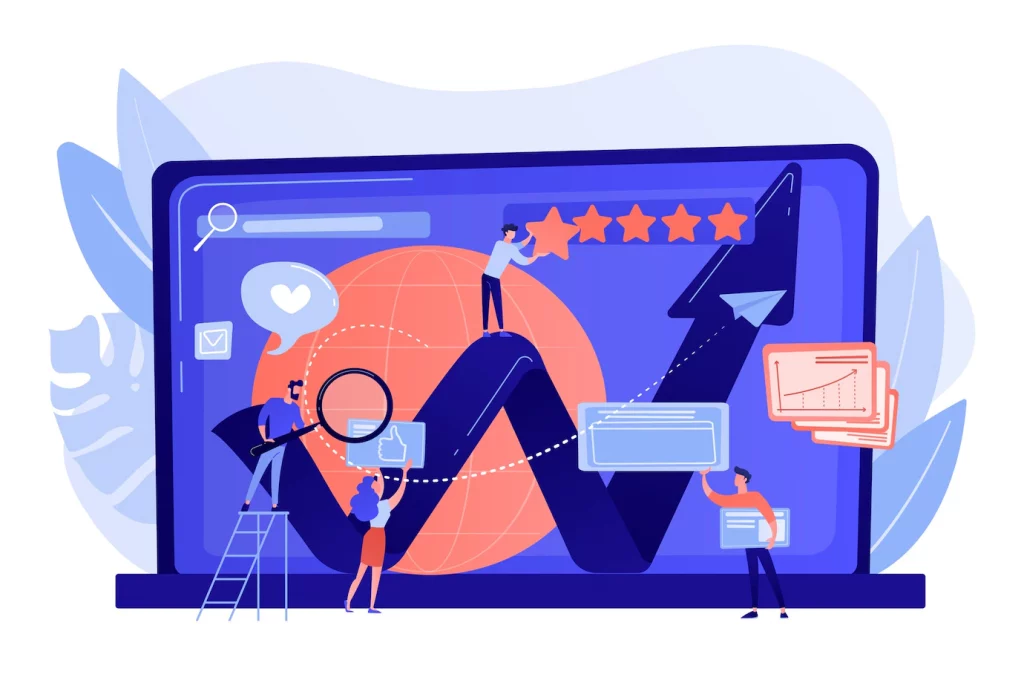 #1. Microsoft dynamic
Microsoft Dynamics CRM is a customer relationship management software package developed by Microsoft. It is available in two editions: on-premise and cloud-based. The software includes various modules for sales, marketing, customer service, and field service. It also has a mobile app for Android and iOS devices. Microsoft Dynamics CRM is a part of the Microsoft Dynamics family of products. Other products in the family include Microsoft Dynamics GP, Microsoft Dynamics NAV, and Microsoft Dynamics AX.
#2. Hubspot
Hubspot CRM is another popular CRM system that offers a lot of features and tools to help businesses manage their customer relationships effectively. The free version of Hubspot is popular among small enterprises. Despite the fact that this is a free version, it has all of the fundamental CRM functionality you'd expect. Everything from contacts and corporate profiles to business negotiations can be tracked and managed in one convenient dashboard, thanks to this program's many features. Aside from inbound marketing, Hubspot may also be used to increase sales
#3. Salesforce
Salesforce CRM is another popular CRM system well-known for its user-friendly interface and robust features. In addition to capabilities such as management of customer-related operations, support, and automation of sales funnels and marketing, Salesforce also comes with a number of other useful functions. Customers are given additional insight into their behavior thanks to the extensive information provided. If you're looking for a CRM that can help you manage your customer relationships effectively, Salesforce CRM is a great option to consider.
#4. Zoho Salesmate
Zoho Salesmate CRM is known for its ease of use, its scalability, and its ability to integrate with other software platforms. With sales insights and various customer communication channels provided for your teams at affordable prices. This is a perfect match as the best CRM software for startups.
#5. Close
Close is a CRM system that may be used widely by small businesses. Close's integrated pipeline view, phone call with call recording, SMS, reporting, and email marketing features, including bespoke email sequencing, all create a smooth workflow within your own start-up.
#6 Odoo
Odoo is a popular CRM system that offers many features to help you be more efficient and organized. Odoo is not only an efficient customer relationship management (CRM) system for salespeople and managers; it also helps the entire business with its powerful analytics. With one platform, you can segment your leads/opportunities by stage of engagement to easily see how they're performing before deciding what actions need to be taken next.
How Can a Business get Started with CRM Sucessfully
Set your goals
Have a clear and simple idea of how your CRM can help you achieve certain goals. List out what macro targets are important for achieving this overall vision, write down an explanation as to why each goal should be met with specific features or tools provided in the system.
Do your research to find the right CRM solution
Research is key in finding the right CRM solution that fits the needs of your business. By considering the initial factors in your decision, you'll be able to launch a successful CRM with little effort.
There are many different factors that should go into this decision and they all depend on how much money each option would cost as well as which ones fit within the scope of things currently being done by other software systems in place already at clients' companies or not yet implemented at all!
Select a CRM team
Once you have determined which CRM platform is most strongly affiliated with your company's goal, you can mobilize the creation unit to implement it. A specialized staff is required to accomplish daily activities and oversee the progress of the project. In fact, The number of people required to fill each function may vary depending on the size of your company and the complexity of your CRM system.
There are many agency solutions that can help you set up and optimize your CRM system. These agencies usually have a good understanding of the system and its benefits, and they can help you use the various tools to optimize your workflow. Working with an agency that specializes in CRM implementation and integration can be a great way to ensure that your business gets the most out of its new CRM system.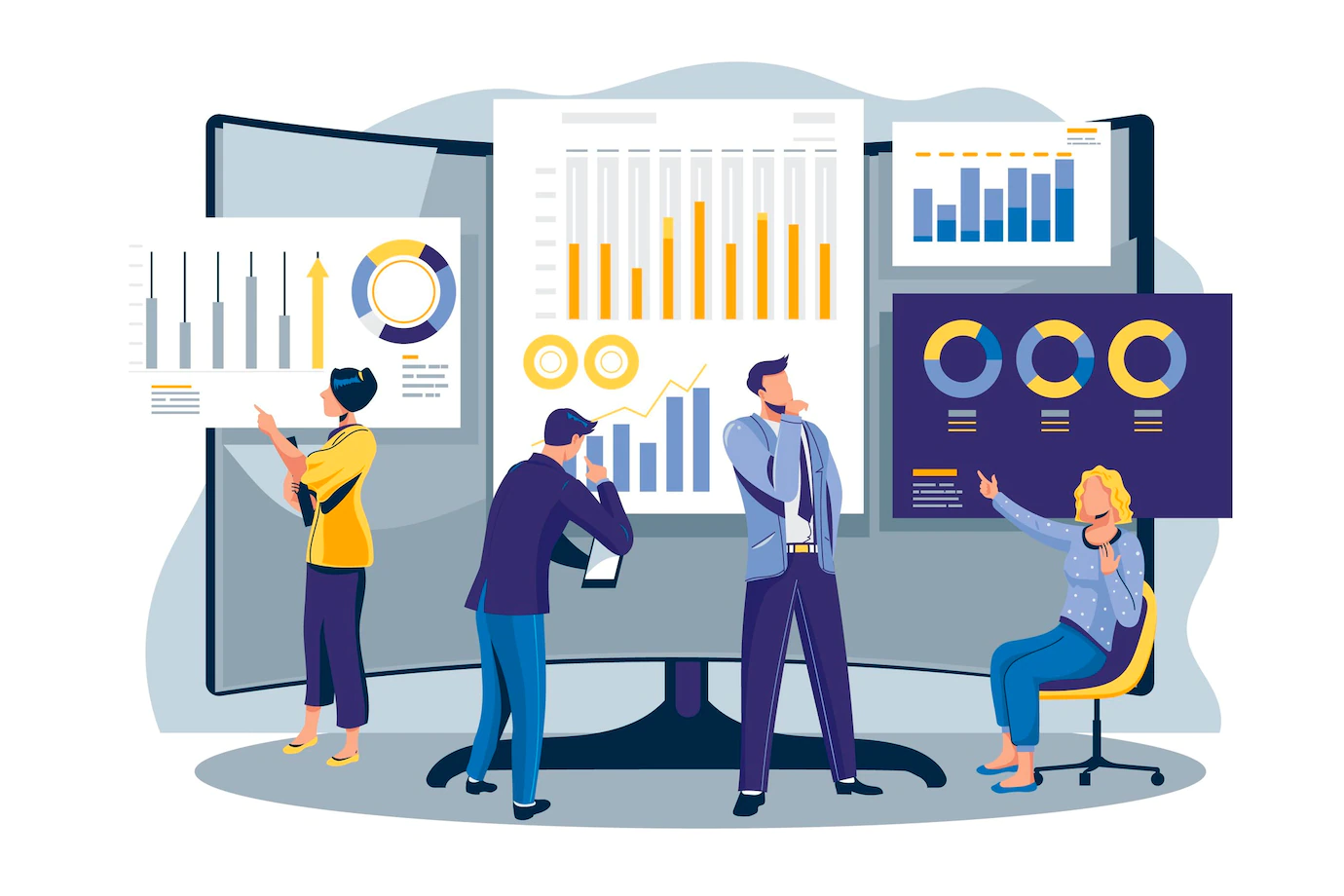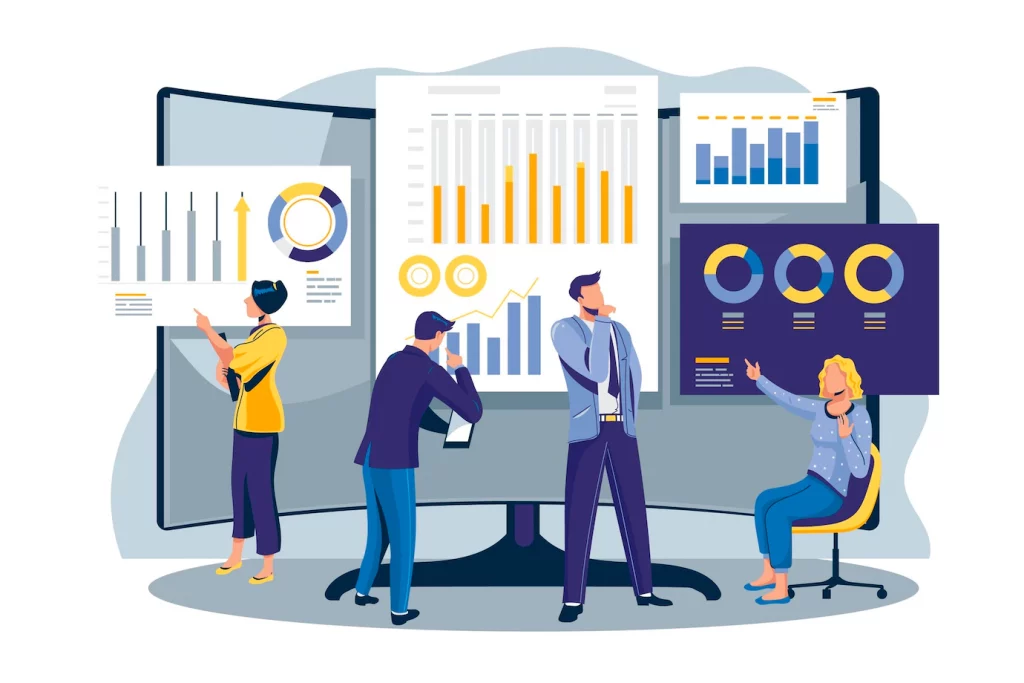 Design
Once the overall procedure has been grasped, a detailed examination of the specifics follows. The specifics of the design vary from organization to organization and are based on the requirements of the customers.
Throughout the project, the design team needs the full backing of the project's executive management. The design process can (and will) take a significant amount of time from the team, but the end result will be well worth it.
Migrate and integrate data
Cleaning your data and migrating it into the new CRM platform will be the longest element of the implementation. Even an ideal data set of your customers, finances, and messaging services that contains entirely correct and current information requires several weeks to transfer. Missing or incorrect data needs to be acquired and fixed, or it will reduce the effectiveness of your CRM.
Train the team and test the system
Train your team on how to use CRM and test the system before going live. CRM is a valuable tool for businesses, but it's important to implement it correctly to get the most out of it. Once the CRM platform is live, entrust your leaders to lead training initiatives with their general staff. The supporters should have a good understanding of the system, its benefits, and how to use the various tools.
In conclusion
A CRM, or customer relationship management system, is a valuable tool for businesses of all sizes. Having this data in one central location makes it easy for employees to access and helps ensure that no opportunity is missed to strengthen the bond between your company and its customers. If you're not currently using a CRM or are unhappy with your current solution, don't worry – we can help!
Magenest is a HubSpot Solutions Partner, and we offer complete onboarding, implementation, and integration services to help businesses get the most out of their new HubSpot CRM system. We have a deep understanding of the HubSpot platform and how to use its various features and tools to optimize your business workflow. Contact us today to learn more about how we can help you get the most out of your HubSpot CRM system.