Magento is the most popular eCommerce platform in today's market. With its unique online shopping experience, they deliver a highly personalized website where customers are given great service and value for money from start to finish.
In this blog post, we take a look at the top 15 Magento stores in 2022. These businesses are doing an amazing job using Magento to power their online stores, and are some of the best websites using Magento and what's possible with this platform. We hope you find inspiration from them!
What is a Magento website?
A Magento website is a site that uses the Magento eCommerce platform. This platform is used by businesses of all sizes, from small businesses to large enterprises. Magento provides a flexible and scalable eCommerce solution that helps businesses grow online.
For businesses looking to create a successful online store, Magento is an excellent option. Businesses can choose from a variety of Magento themes and plugins to create a unique website that meets their specific needs. Magento also offers a wide range of features, including product management, order management, shipping, payment, and customer service tools.
Top 15 best Magento websites that you can learn from:
#Catbird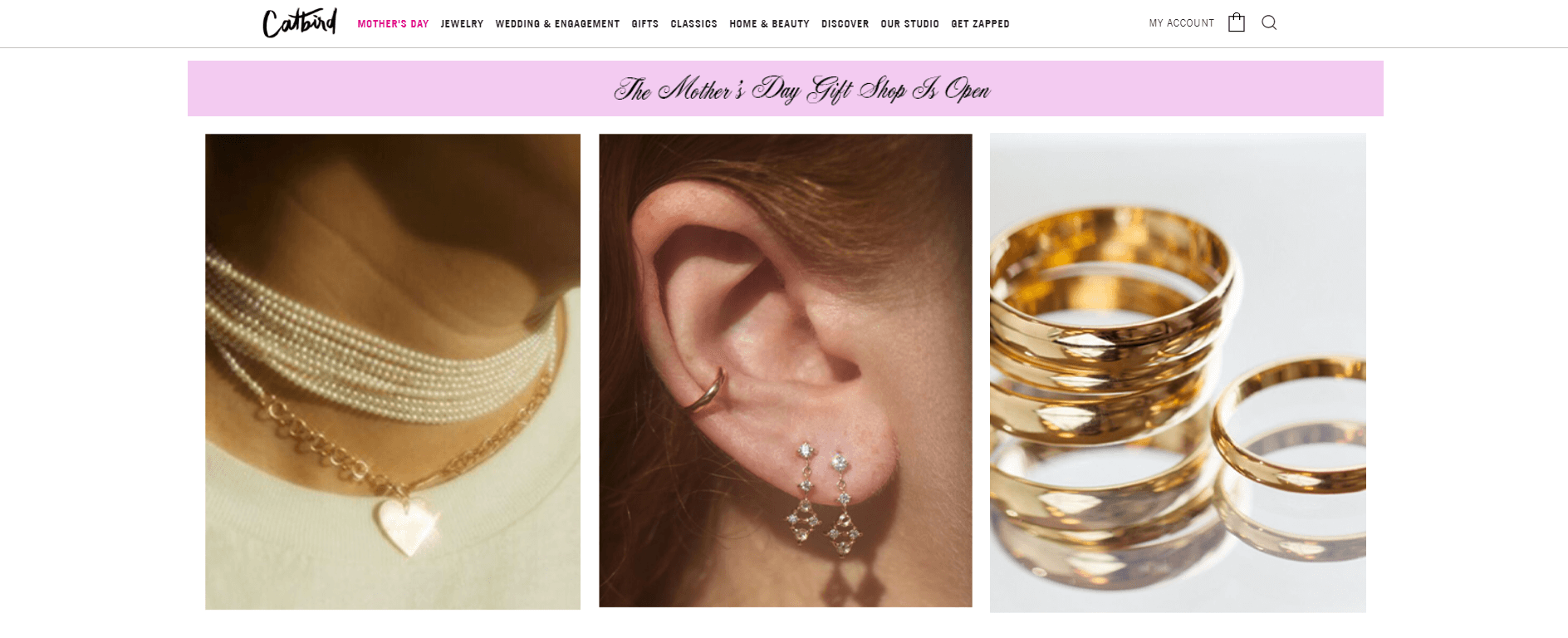 Catbird is a well-known jewelry brand firm based in Brooklyn, New York, that has been creating personalized jewelry on demand for "cool females" since 2004. Despite the fact that their previous Magento 1 site was functional, it was insufficient for their ultimate objective of offering an attractive, yet engaging and functional mobile commerce experience. As a result, Magento Commerce 2 was the obvious choice for them when it came to providing a robust online buying experience and becoming one of the best Magento sites list
Mobile consumers' on-site buying experience was certainly improved after the debut of their new site in 2013. The brand saw a 17 percent increase in total conversions and a 39 percent increase in mobile revenue
#Cox & Cox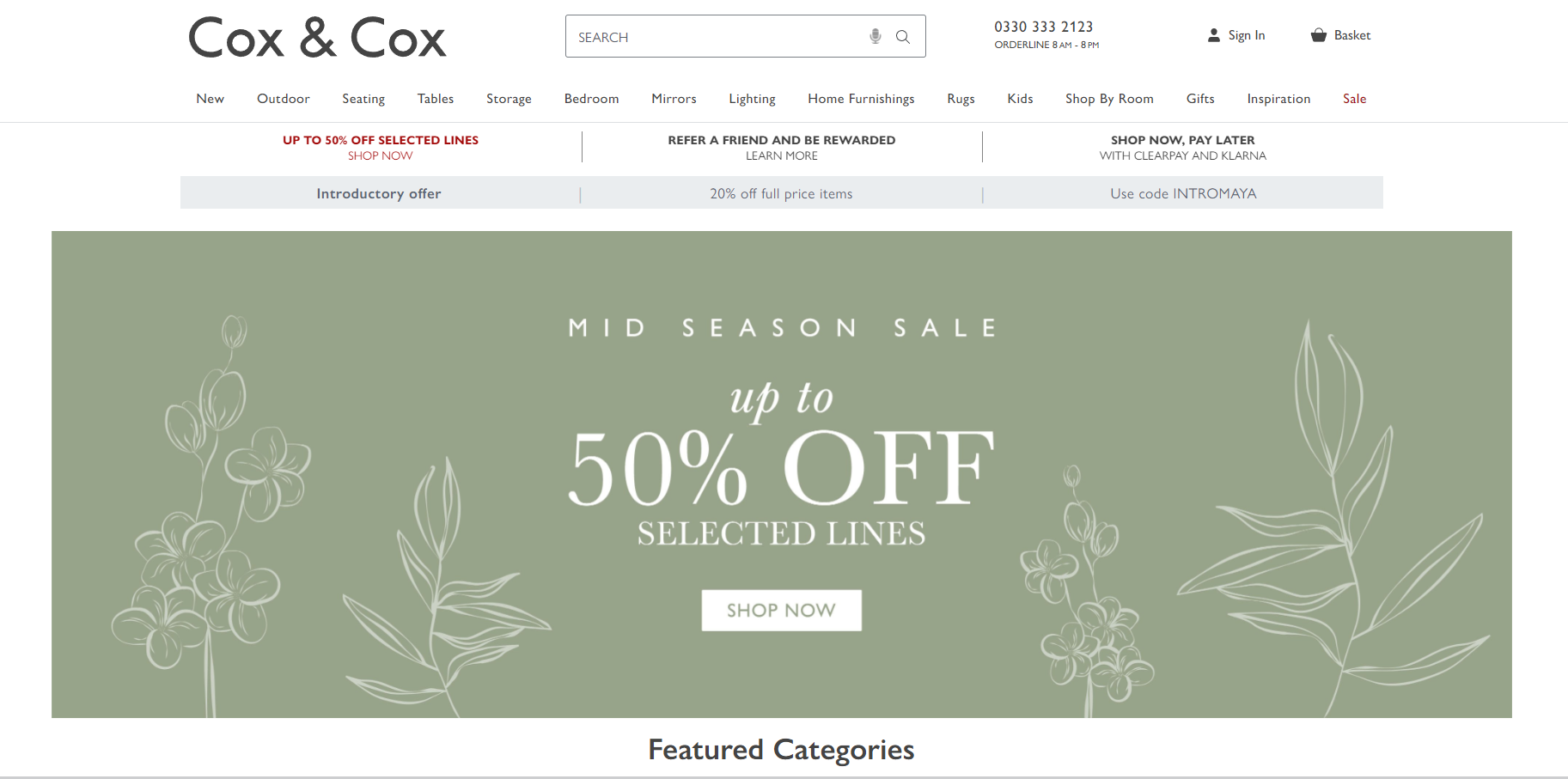 If you're interested in learning more about interior design and furniture construction, go no further than this website. It is known as the best Magento eCommerce websites that have a large selection of unique furniture, home décor, and other items available for purchase at its online store.
In fact, Cox & Cox is one of the websites that makes use of Magento 2, or to be more exact, Magento Commerce. The site has a functional navigation panel, which includes multiple filtering options on the product pages for easy browsing. Customers may also take advantage of a unique cart-to-door delivery experience provided by the company. All of this is made possible by the shipping capabilities of Magento.
#Aldo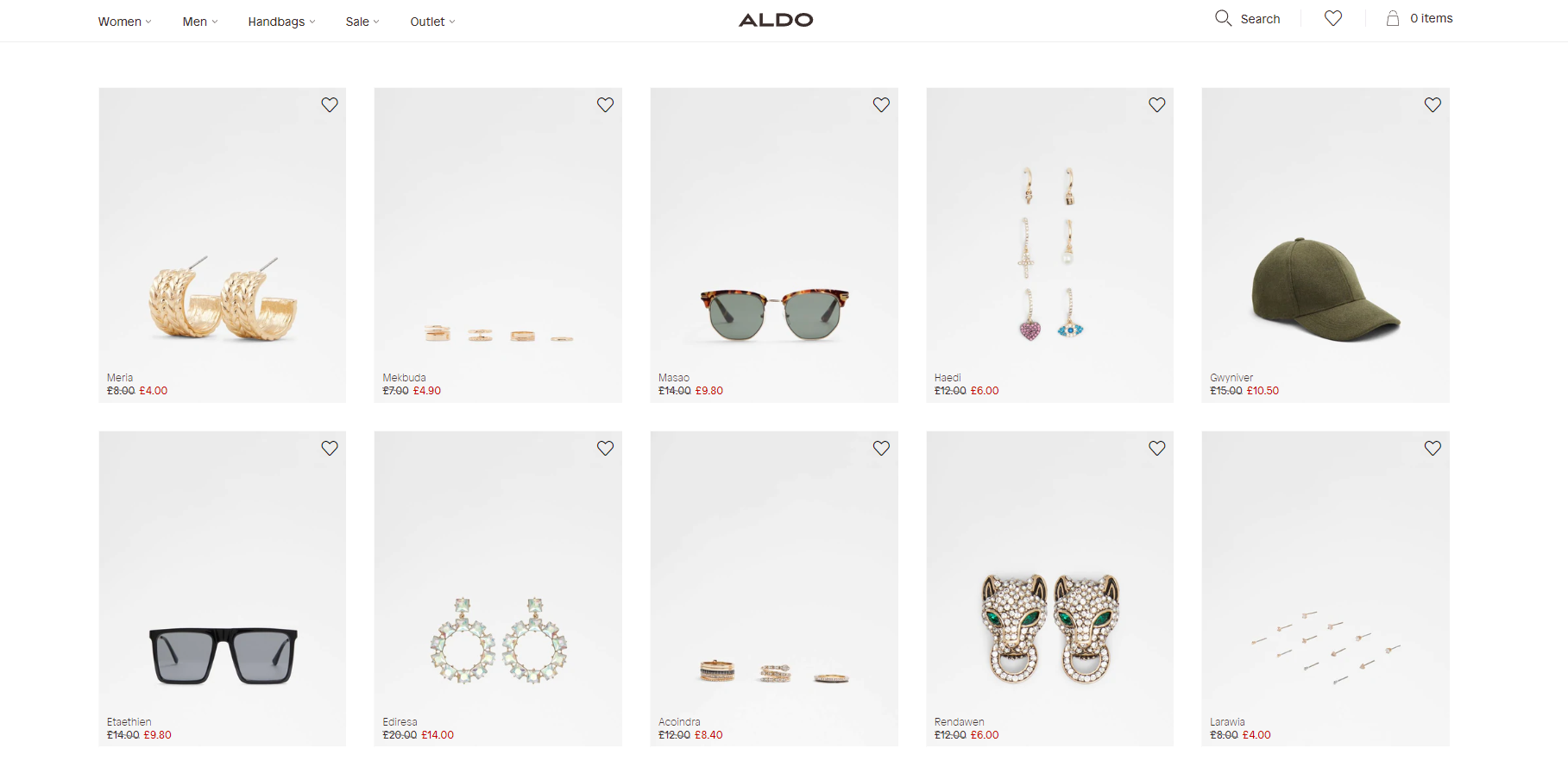 Aldo, a global footwear and accessories brand coming from Italy has been selling their products to customers all over the world since 1972. In order to meet these demands from customers. They found that Magento was an excellent platform for providing tailored experiences based on preferences from different cultures throughout Southeast Asia since it allows them access to so many aspects of running your business including inventory management tools as well customer relationship building capabilities.
As a result of their best Magento websites, Aldo has seen a 200 percent rise in order volume in six weeks and a 200 percent boost in end-to-end implementation.
#Monin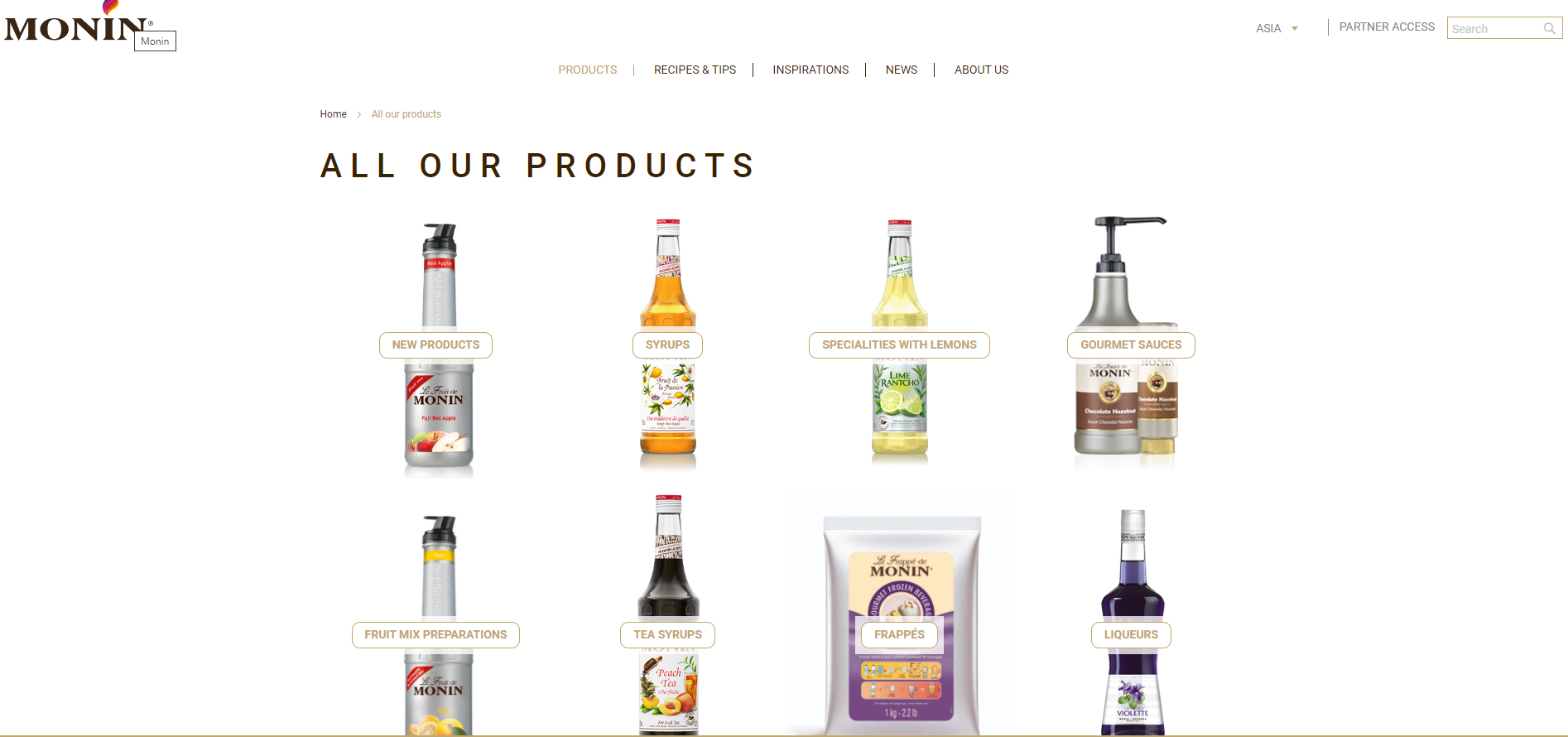 Established more than a century ago in France, Monin is a renowned global brand with an impressive line-up of culinary creations. As the company continued to grow and expand over the years, it became increasingly clear that the business needed a powerful platform on which to further grow its scale. That's where Magento comes in
Monin has been recognized as one of the best Magento 2 websites and the highest-performing eCommerce platforms available today. And thanks to its outstanding performance, Monin saw a 400% increase in sales following its switch to sites using Magento, along with significantly better conversion rates compared to other platforms.
#Nike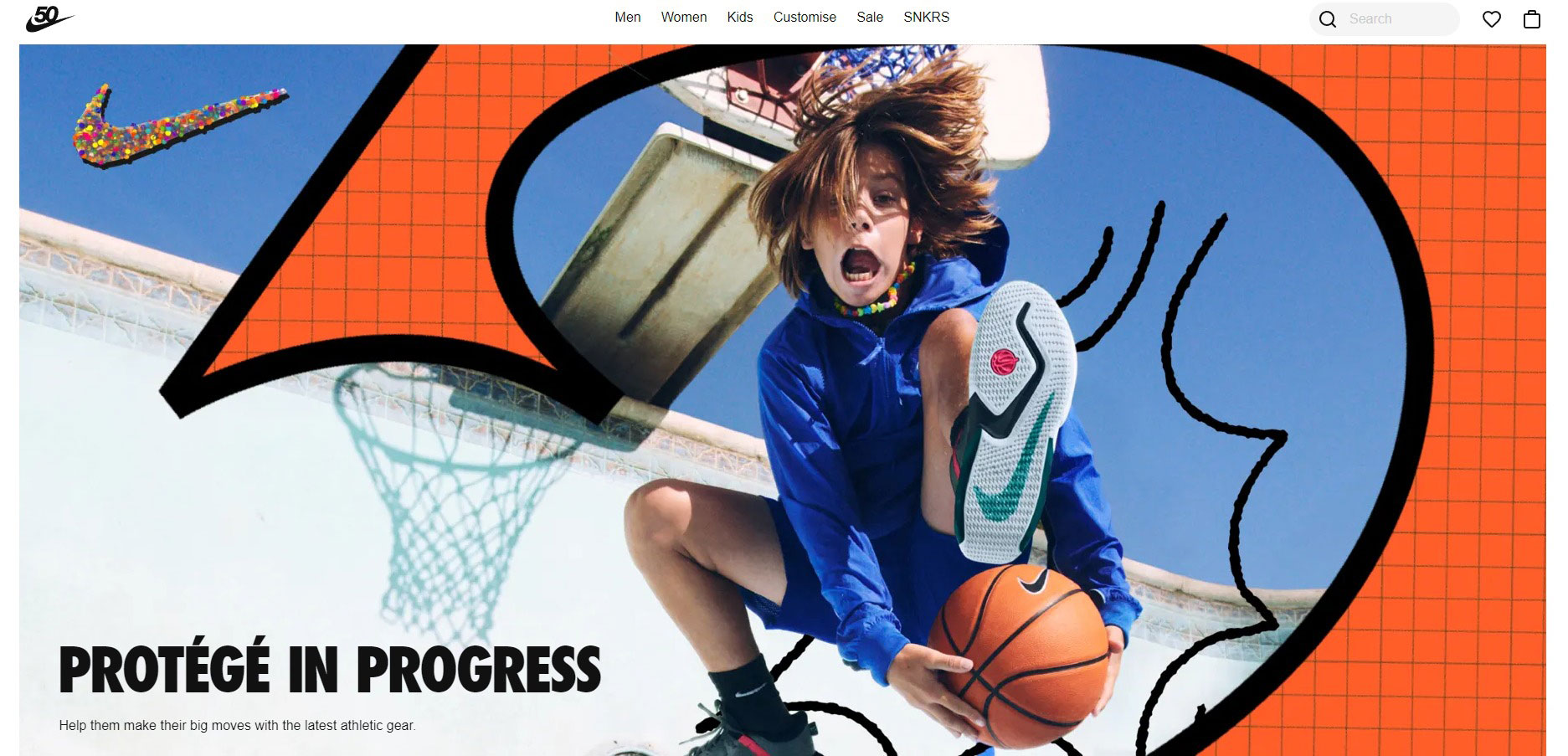 Nike is one of the world's most famous brands, and they joined the list of Magento website examples. Despite the size and complexity of their website, Nike's customized Magento system makes it easy to navigate and find the products you're looking for. This makes Nike's website the best Magento website at scale. Not only does it showcase Nike's huge range of products, but it also includes other owned fashion brands and pulls together different collections from across their multiple product ranges. This was a complicated Magento website development project, but Nike utilized Magento's features to create a seamless and easy-to-use eCommerce experience for their visitors.
#Boodles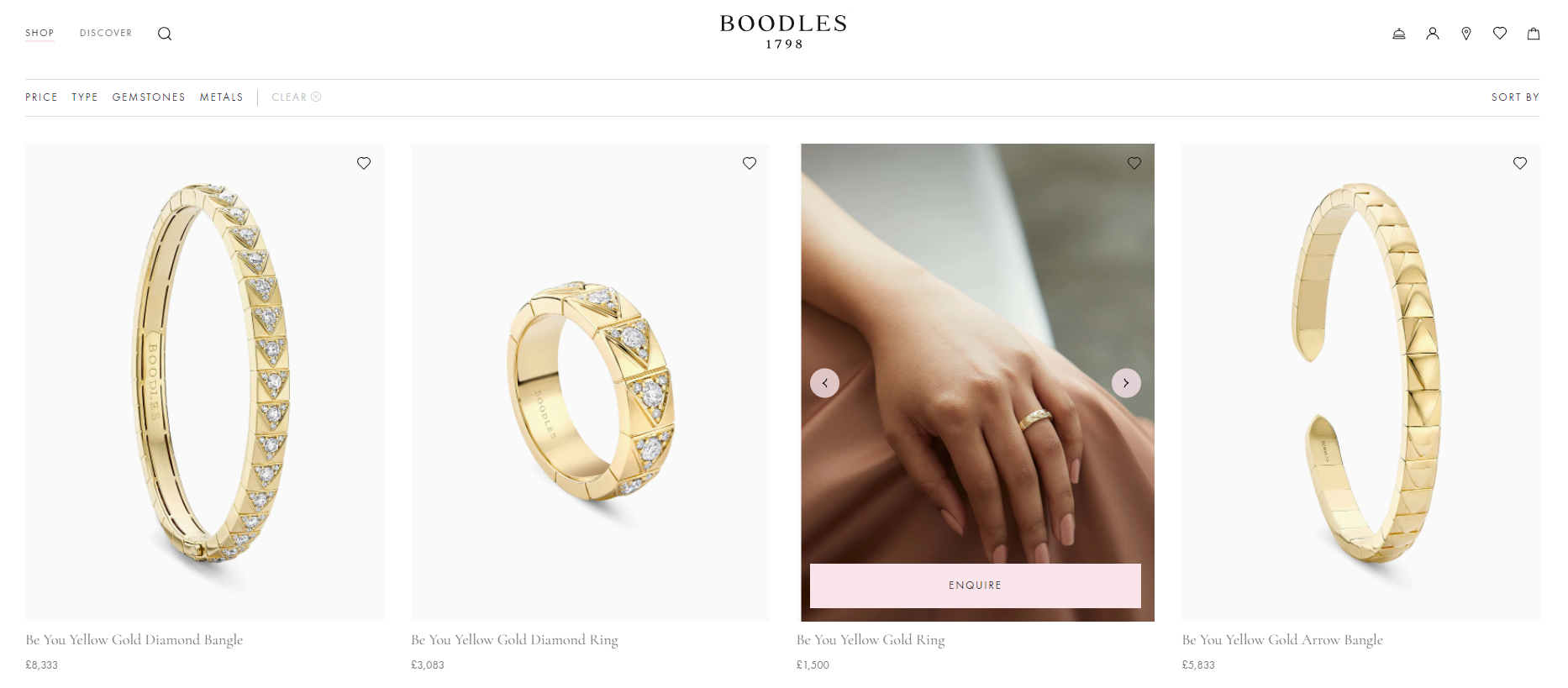 Boodles is another famous name in Magento website examples list. As a jewelry brand with a long history, Boodles understands that in order to stay sharp in today's fast-paced retail environment, it must lean on cutting-edge technology. That's why the company recently upgraded its Magento 2 Open Source platform, allowing customers to seamlessly browse and shop from both the company's physical stores and its online storefronts. Whether they're looking for stunning pieces to add to their personal collection or searching for the perfect gift, Boodles' seamless integration of offline and online channels ultimately makes it easier than ever for customers to discover, explore, buy, and enjoy their favorite jewelry items.
#Sigma Beauty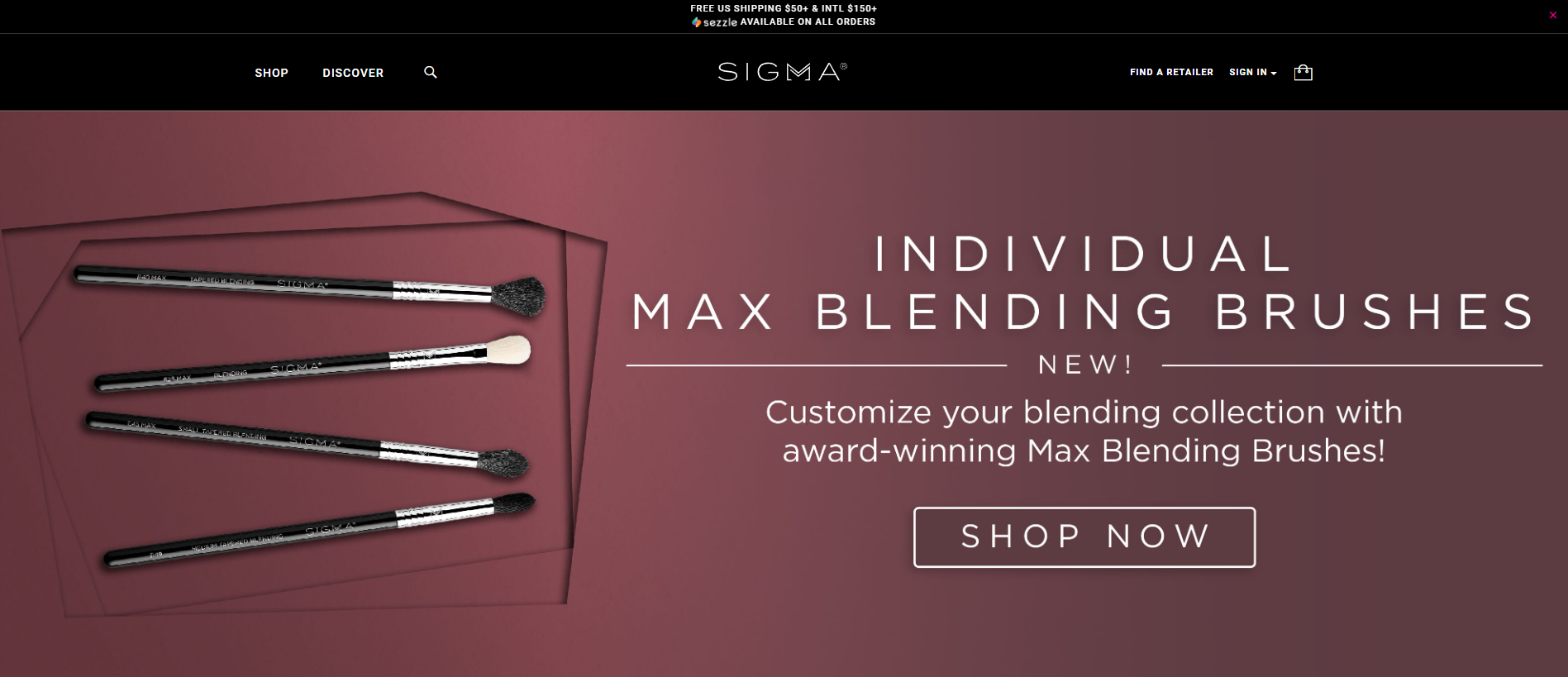 Sigma Beauty is a popular British makeup brand. Sigma Beauty has remodeled its website with the latest technology to offer better performance and an enhanced user experience By going with a fully customized installation of Magento, Sigma has demonstrated the breadth of additional capabilities and functionalities accessible. The new Magento 2 allows them both business-to-business, as well as consumer-facing sites which means they can different prices for each storefront depending on what type of purchase you are looking at
#Helly Hansen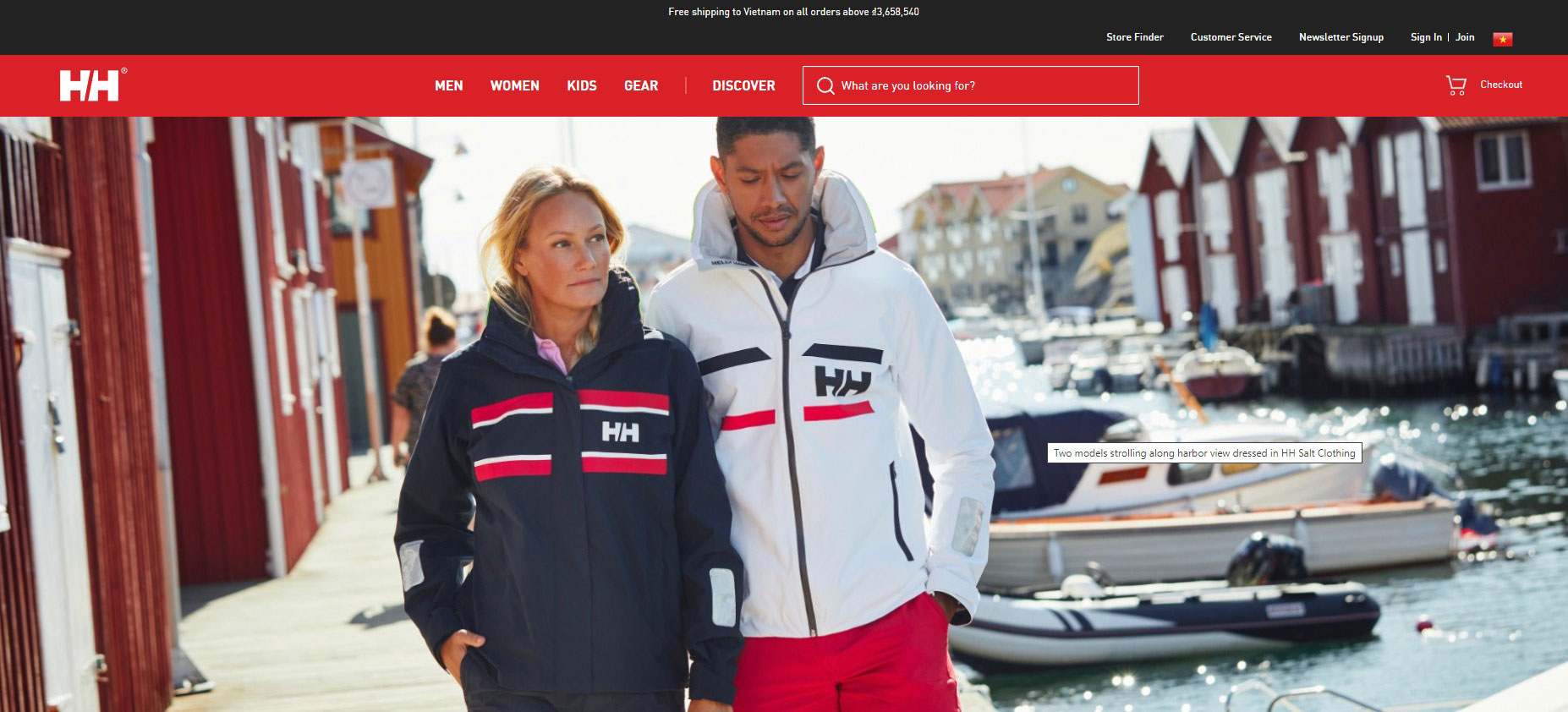 Helly Hansen is a leader in providing clothing and equipment for sailing, skiing, and other outdoor pursuits for decades, with stores now located in more than 40 countries around the world.
In recent years, Helly Hansen has made great strides in transitioning to the digital age, building its website using the powerful Magento 2 platform. With advanced features that allow customers to easily browse products and make quick, secure purchases with just a few clicks, this site is a true testament to Helly Hansen's dedication to user experience. Plus, its multilingual capabilities allow athletes from all corners of the world to access top-quality gear no matter where they live.
#Shinola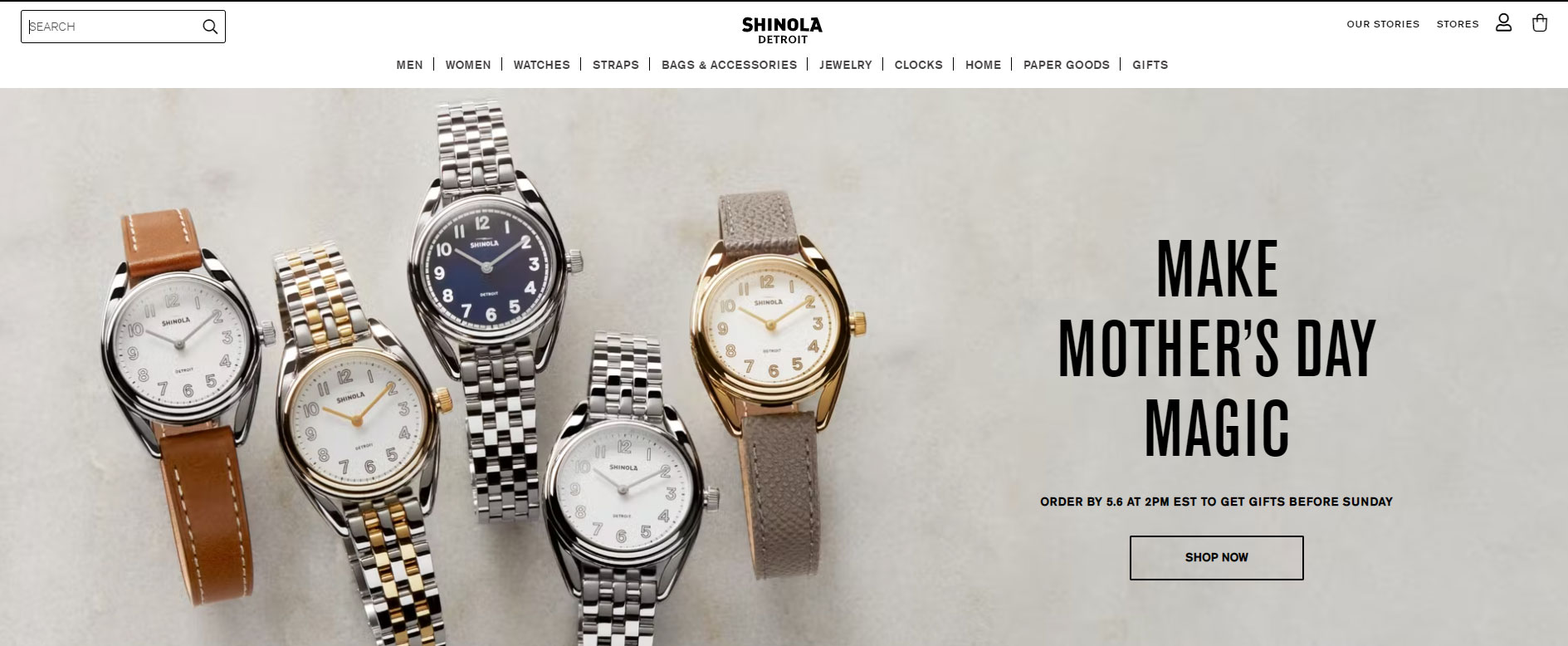 Another successful brand on the top Magento sites list is Shinola. It is a high-quality watch, jewelry, and leather goods company established in 1877 in New York. Today, Shinola is a global brand with stores in many different countries. In order to support its global expansion plans, Shinola needs a robust and flexible eCommerce solution that can be customized to meet the specific needs of each market. Magento provides the perfect solution with its mobile-friendly experience, dynamic multi-channel, and multilingual capabilities.
With Magento, Shinola can ensure a consistent brand experience across all markets, while still providing the flexibility to customize the website for each individual market. This will allow Shinola to continue to grow and expand into new markets without compromising on quality or customer experience.
#Land Rover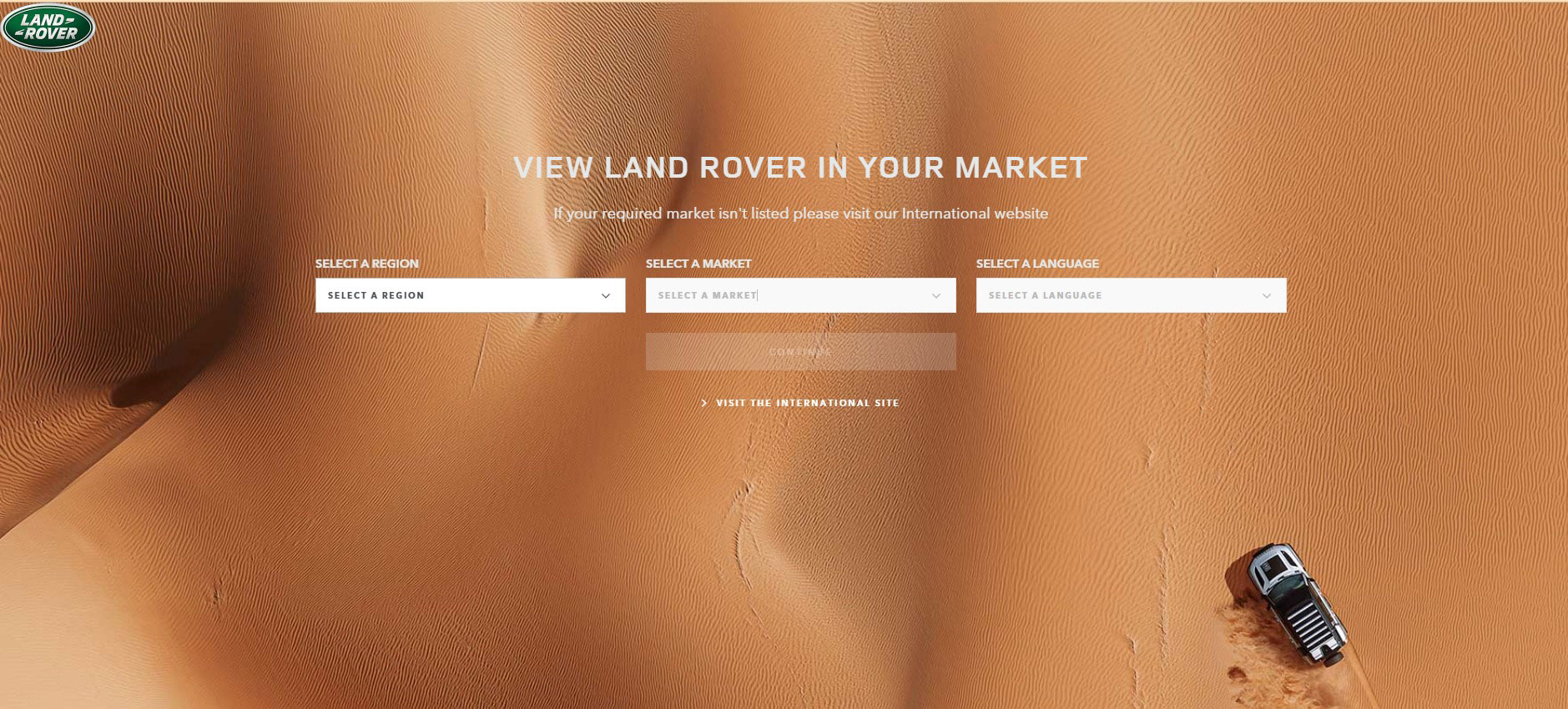 Land Rover is one of the biggest names in the automotive industry. Their main site is a wealth of information on their vehicles, but they have also added a Magento online shop to sell clothes and merchandise. The Magento 2 platform has enabled them to display special deals and items in carousel images, and the overall design is elegant and user-friendly – perfect for a brand like Land Rover. Visitors to the site can easily find what they're looking for, whether it's information on the latest models or some stylish new clothing. With such a well-designed online presence, it's no wonder that Land Rover is one of the best Magento 2 examples websites
#Asus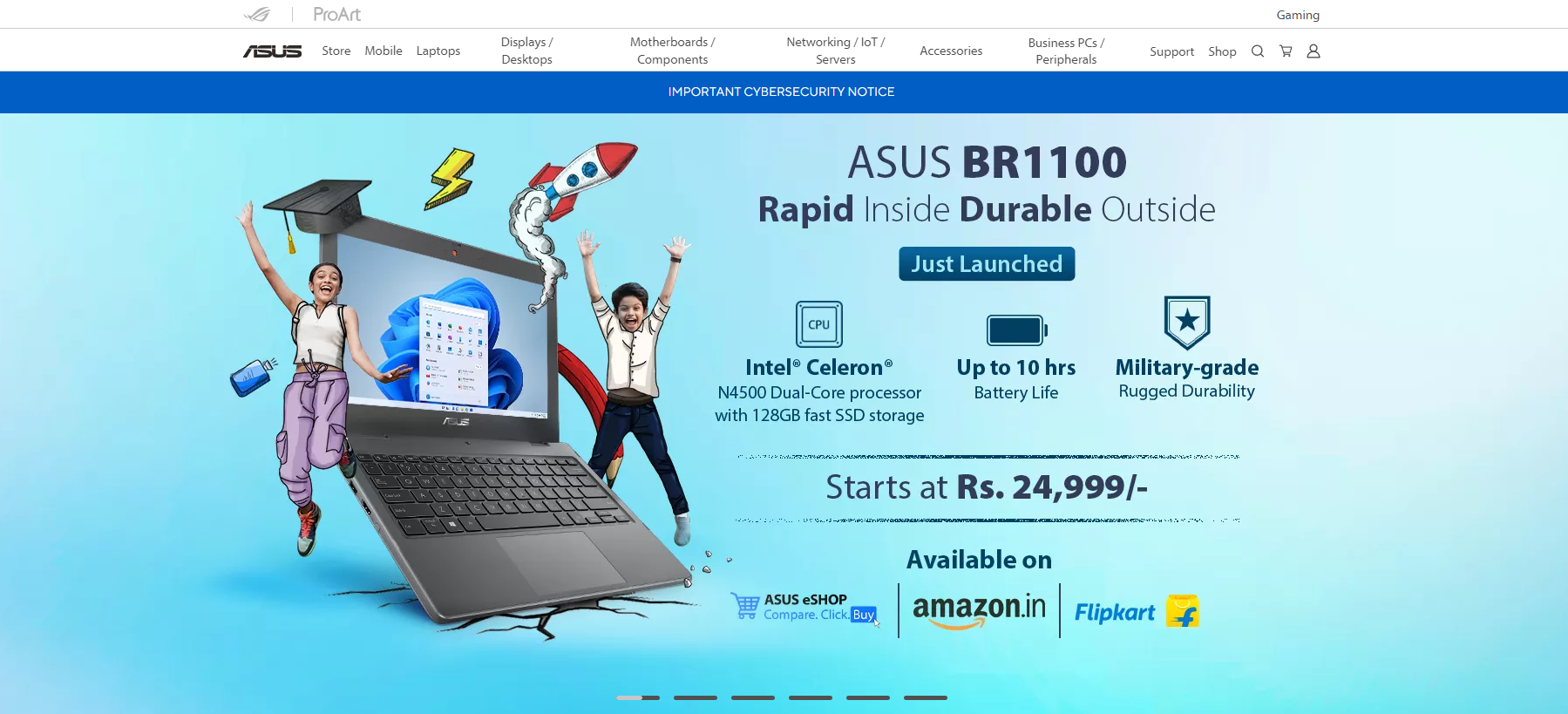 Founded in 1989, Asus is one of the world's leading manufacturers of electronic devices. The company's product range includes computers, mobile phones, networking equipment, wearables, and monitors. Asus turned to Magento in order to power its B2B and B2C operations, and the success of these partner programs has since boosted the business's growth significantly. Today, Asus is a major player in the global technology market, with a strong presence in both developed and emerging markets.
#Nestle Nespresso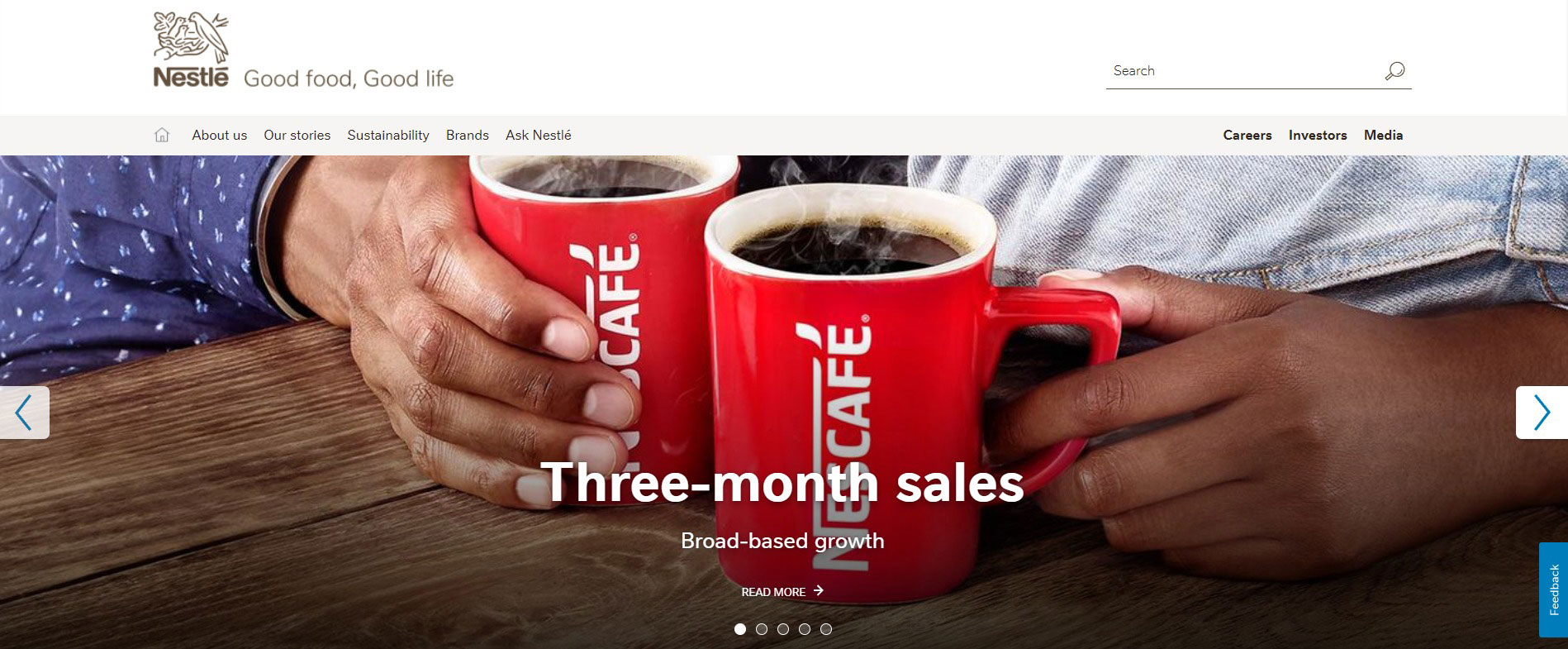 Founded in 1986, Nestle Nespresso is a part of the Nestlé Group, the world's largest food and beverage company. The company first started using Magento in 2009 and has since seen impressive growth.
Among the many benefits of Magento, one of the most important is its scalability. This means that it can easily accommodate the growth of your business, without needing to be completely overhauled as your company expands. The mobile version of the Nespresso website is especially impressive, with a beautiful design that is user-friendly and highly intuitive.
#Omega Watches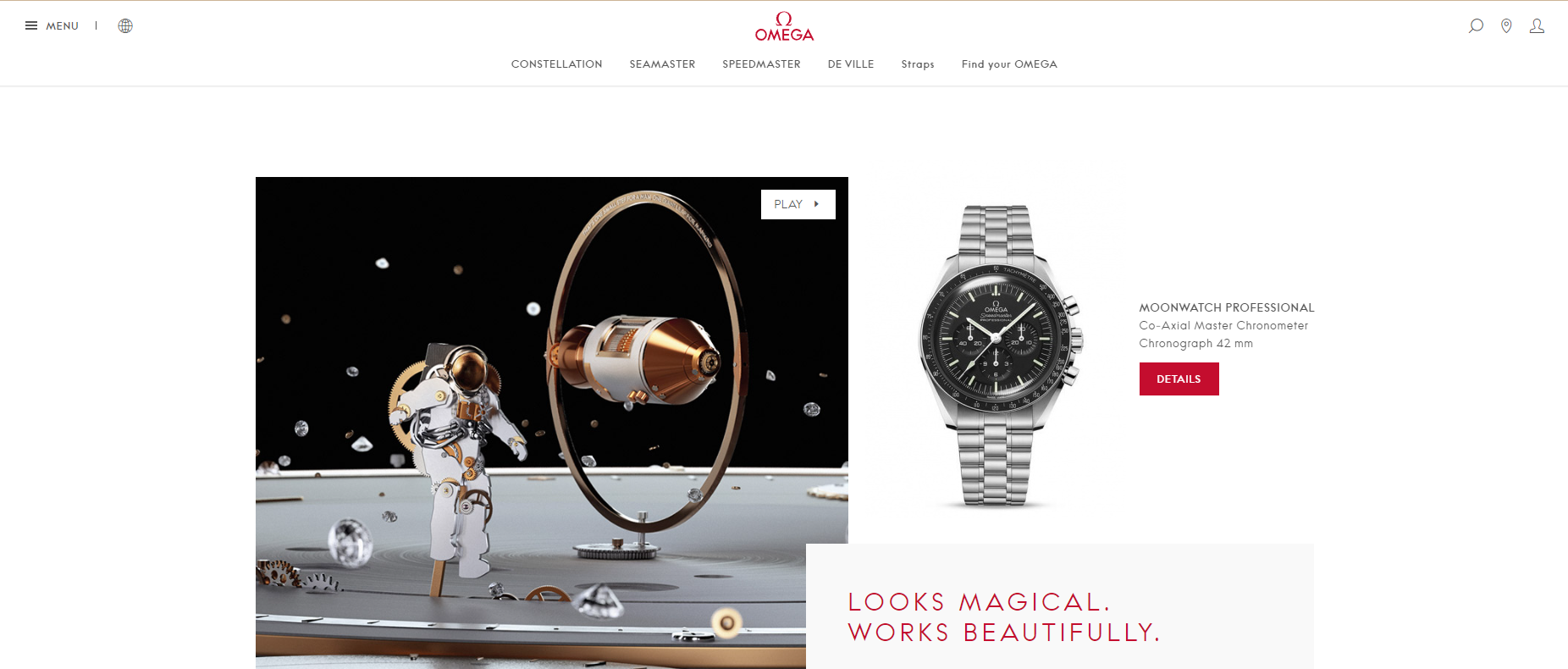 With its sleek design and impressive functionality, Omega Watches is one of the most popular Magento websites today. Designed to help customers quickly locate the products they want to buy, the site features a comprehensive product locator that allows users to search by location and find the nearest shops carrying their desired items.
Whether browsing through product categories or checking out customer reviews and ratings, this Magento website has everything a shopper could ask for.
#Byredo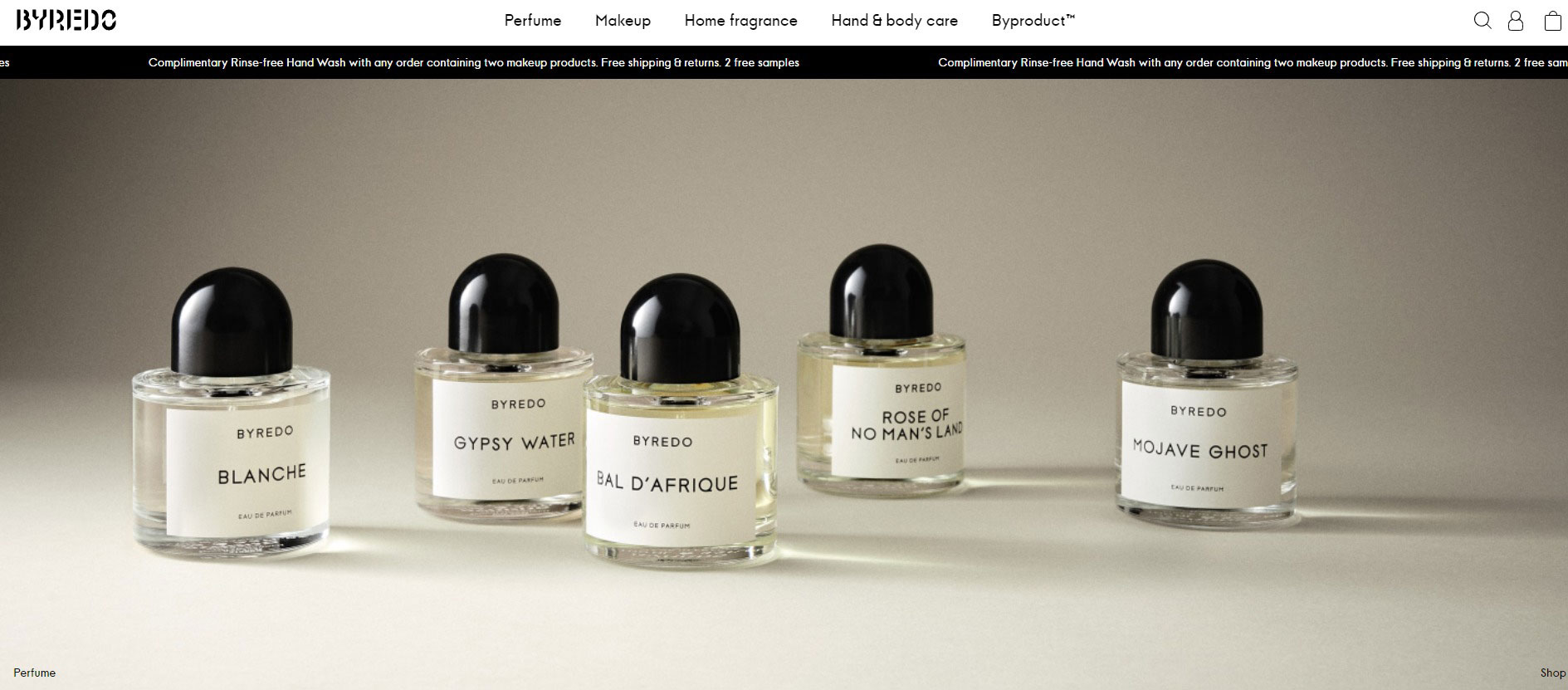 Bryredo is a manufacturer of premium skin cosmetics and it is famous for its modern aromatherapy. Byredo became the first fragrances retailer to launch an eCommerce store on Magento 2 – one of the top Magento website solutions in the UK.
Thanks to Magento 2's powerful features, global marketplaces, and regional Price Rules, shoppers from around the world can discover and purchase Byredo products easily and quickly. The company plans to continue to develop its international eCommerce business in 2020 with more focus on product content, personalization, and loyalty programs.
#Kurt Geiger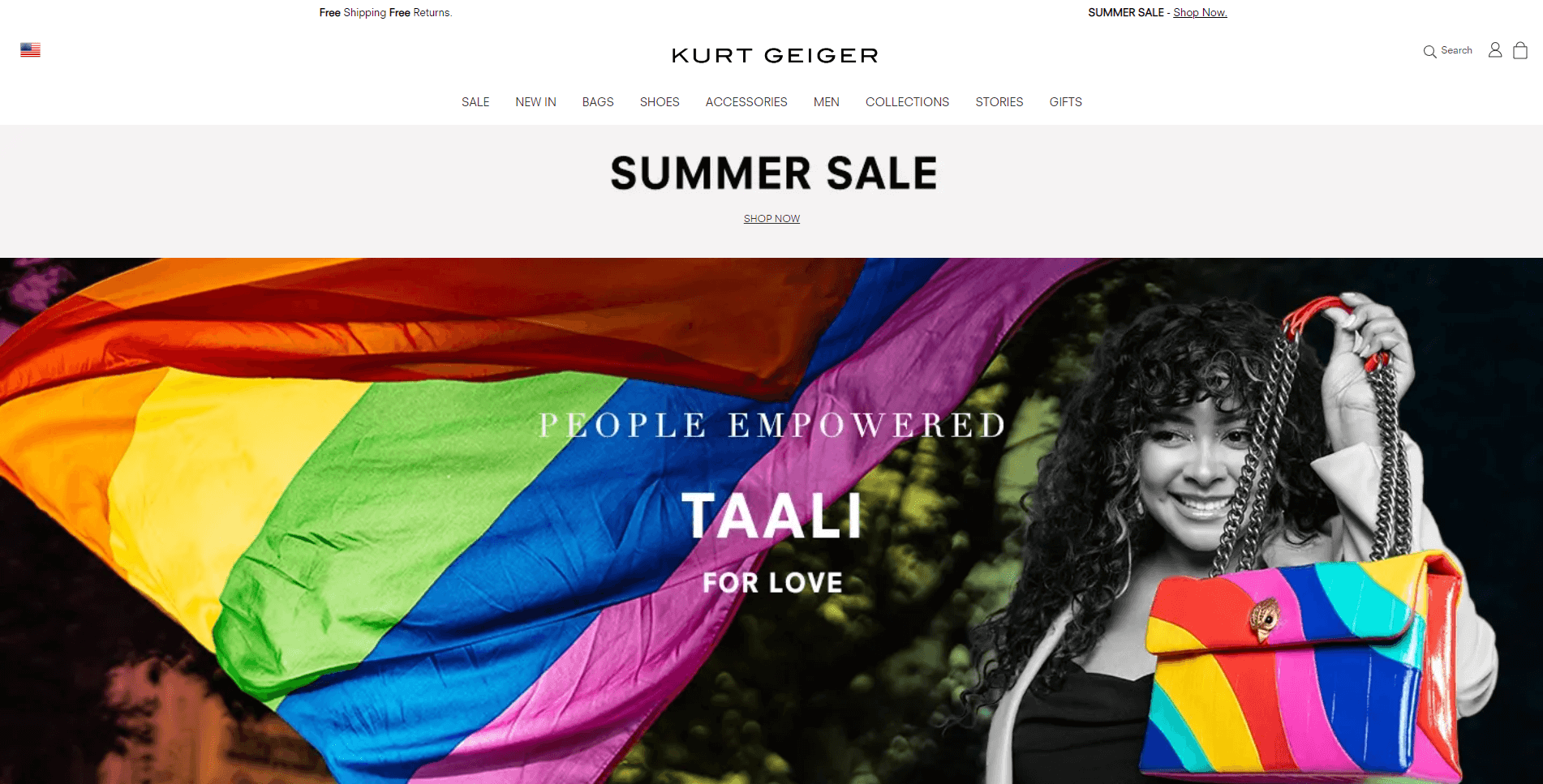 The last but not least name on the Magento eCommerce website list is the iconic British footwear retailer –  Kurt Geiger. It was one of the first companies to move its store onto Magento 2 due to its performance and scalability. Using a responsive theme gives them an opportunity for customization that allows customers' needs are met quickly with little hassle or delay in shipping times 
How to create a website using Magento?
First, you'll need to sign up for a Magento account. You can do this by visiting the Magento website and clicking on the "Sign Up" button. Once you've created your account, you'll be able to access the Magento control panel.
Next, you'll need to choose a hosting provider for your website. There are many different hosting providers that offer Magento hosting, so be sure to do some research to find the best one for your needs. Once you've found a good hosting provider, you'll need to set up your domain name. You can do this by visiting your hosting provider's website and clicking on the "Domain" tab.
Once you've set up your domain name, you'll need to choose a theme for your website. Magento offers a wide variety of themes, so be sure to browse through them to find one that fits your style. After you've chosen a theme, you can begin adding content to your website. To do this, click on the "Content" tab in the Magento control panel. Here, you can add pages, blog posts, products, and more.
Finally, you'll need to set up your payment methods. Magento offers a variety of different payment methods, so be sure to choose the one that best suits your needs. After you've chosen your payment method, you can begin taking orders from customers. To do this, click on the "Orders" tab in the Magento control panel. Here, you can view all of the orders placed on your website and process them accordingly.
>> Read more: How to Build a Magento Website: 101 Guide for Beginners
In conclusion
We hope that after exploring these 15 best Magento websites examples for eCommerce businesses, you have gained a better understanding of why Magento 2 is so important for eCommerce website creation. You may also be aware of recent trends that can help your business thrive in today's competitive online landscape.
If you want to create a fantastic Magento website like those mentioned above, you can find more information about Magenest's Magento website. Our team will help you get started on your own best Magento websites!