With the development of technology, digital transformation in retail is the inevitable trend that all retailers have to keep pace with. Instead of using old methods, now retail businesses have to proficiently utilize digital tools to operate and manage their business effectively. Tools such as Customer relationship management (CRM), Enterprise resource planning (ERP), and Business intelligence software (BI) are powerful assistants for all companies.
But how to step into the retail industry digital transformation?
This is the difficult question of any business. To help you answer, Magenest will give you some premises and information about digital transformation in the retail industry and how to start it.
1. What is Digital Transformation for Retail?
The term 'digital transformation' in retail includes a range of business opportunities that do not simply focus on a single technology or a discreet strategy. A digital transformation for retail refers to the trend of retailers creating new and innovative business models that blur the physical and digital worlds.
Digital transformation for retail is a radical rethinking of how a retailer uses technology to pursue new and improved revenue streams and new business models.
Digital Retail Transformation Assembly is a conference dedicated to the highly complex digital retail environment that will develop over the next few years.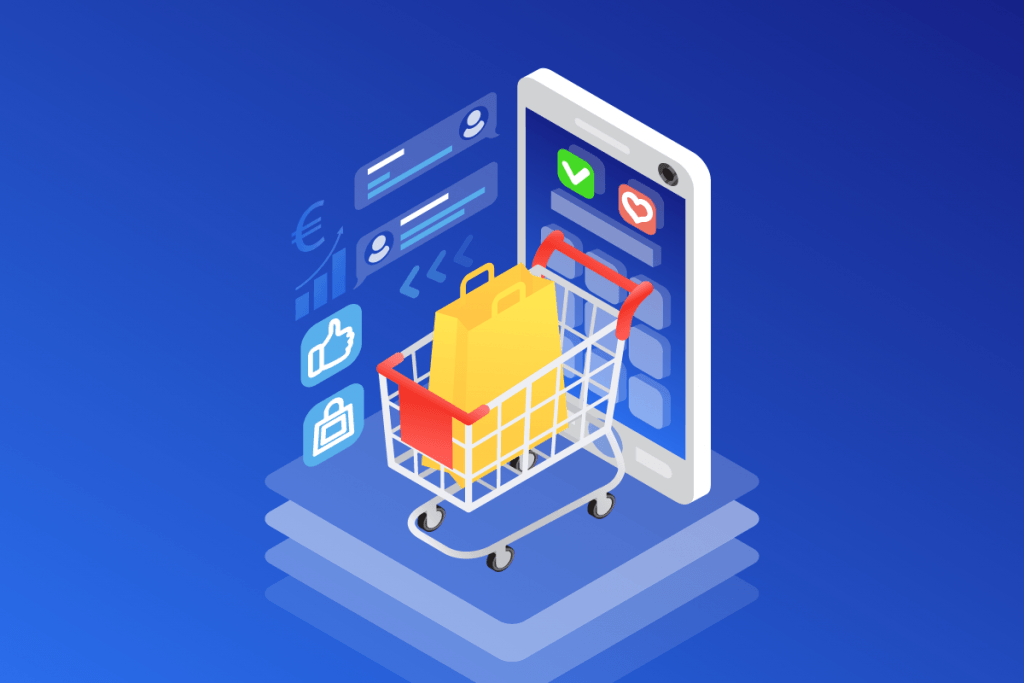 Digital Retail Transformation Assembly covers topics such as:
Shaking up the Digital Retail Landscape: From Online to Omnichannel to Unified Commerce.
The Evolution of Digital Retail: Digital Experience as the New Customer Experience.
The Future of eCommerce: Building Brand for the Next Generation Shopper.
Mobile-Only Consumers: It's time to Prepare for this New Reality.
The Next Generation of Retail Lease.
Evolving Retailer-Consumer Relationships to Compete with the Rise of the Niche Brand.
When it comes to the digital transformation in the retail sector, it takes on a very wide meaning and can be a very unhelpful phrase. 'Business Transformation' represents the process that requires more than just replacing old technology to guarantee success. It represents the necessity to change how retail works to accommodate the continuing shift in how consumers shop. This transformation includes how stores are using digital technology to revolutionize the in-store experience, as well as reshaping finding a local store, paying for goods without queuing up, and everything.
>> Read more: 7 Digital transformation benefits with statistics & report to prove it
2. Four main elements of digital transformation in retail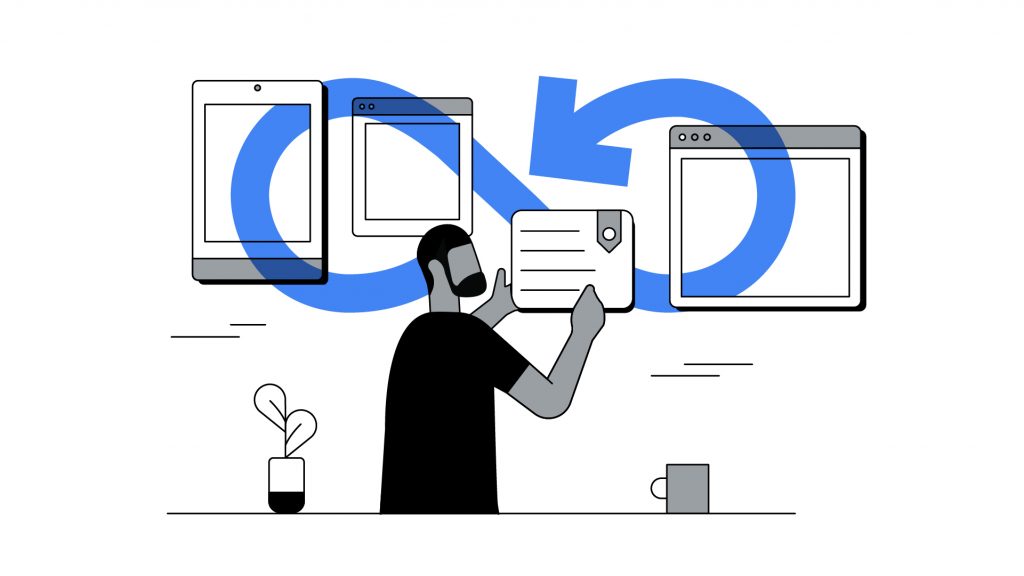 Digital transformation in retail can be made only when retailers understand the four elements: Customer, employees, operations, and products.
2.1. Customers
Customers are the center of all products and services in all industries, not only retail. Your business development is based on customers' satisfaction. Technology advancements such as digital devices and data analytics are tools to help you understand and communicate with customers easily – the key to victory in digital transformation in retail.
You can take the relationship between your business and your customers to the next level with a customer relationship (CRM) system. It will help you to collect, analyze your customers' behavior, provide deep insight into customer demographics and help you to plan a suitable marketing strategy.
2.2. Employees
Employees play an indispensable role in a business. They are those who work directly with your customers, products, data and create value for your company. Treat them well and equip them with the knowledge, skills, and tools necessary to do their jobs effectively.
Your company can keep pace with the speed of digital transformation in retail if and only if your staff are skillful with digital tools. They will give the best idea and create an excellent plan to boost your business. For example, with CRM, If employees access detailed customer information, they can take in customer behavior and implement some plan for upselling or make informed customer recommendations.
2.3. Operations
The third element of retail industry digital transformation is operation, including data-driven decisions, streamlined workflows, and operational visibility. We are in the eCommerce era, and companies do not work only in one channel. They use omnichannel as the optimal way to increase benefits.
The solution for it is using the ERP system. It is a holistic solution for you to control all your cross channels. In detail, they support you to manage inventory, customer transactions, purchases and returns, customer service, and more. Besides, some ERP software supplies you with holistic solutions to manage your business from human resources, accounting, finance to warehousing, inventory, sales, and marketing. If you have powerful ERP software, you can implement digital transformation in retail successfully.
2.4. Products
The products change at breakneck speed. So, you have to often keep an eye on the newest advancements in your specific industry. Updating, adapting, and planning for the future change of industry, you can be an unbeaten brand.
However, these activities simply require the right software and tools. You should combine ERP, CRM, and BI with machine learning to detect reasons for failures and forecast future issues before they can occur. Besides, you can leverage digital intelligence to identify new potential opportunities.
3. Retail digital transformation roadmap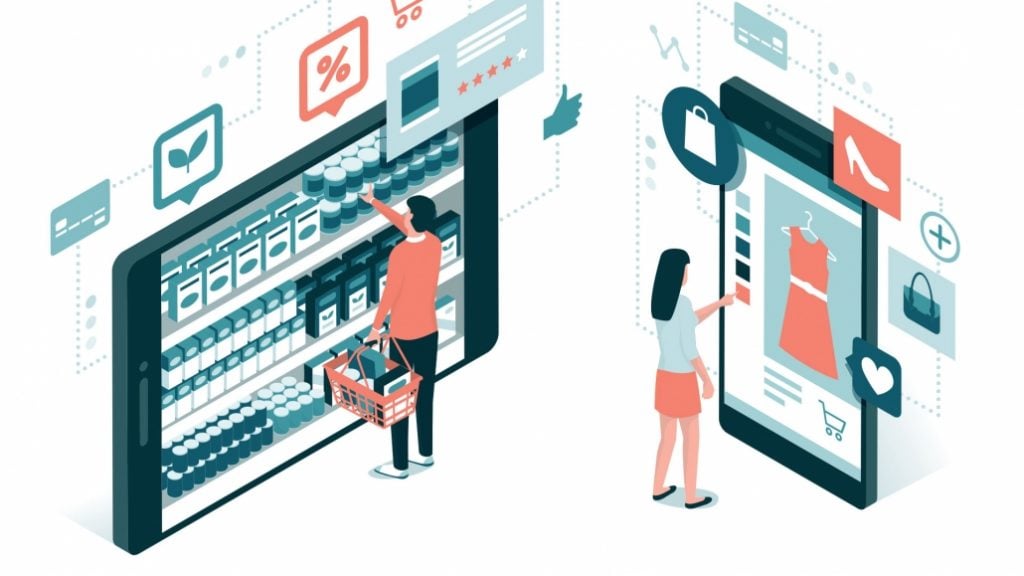 The digital roadmap is access to identifying and managing digital transformation steps. It provides a structured way to navigate through the many programs needed to achieve success.
The roadmap starts with assessing the digital maturity of businesses today and moves to the definition of a vision of the future. After the assessment and vision have been completed, the system gaps that need to be filled can be identified. These steps can then be formulated into a roadmap.
The roadmap for an effective retail digital transformation starts with a clear understanding of the analytics value chain which is an iterative process.
Data collection & Data cleaning.
Data analysis & Interpretation.
Report generation & Visualization.
Refine & Enhance.
Implement & Operationalize.
4. The outstanding trends of digital transformation in the retail industry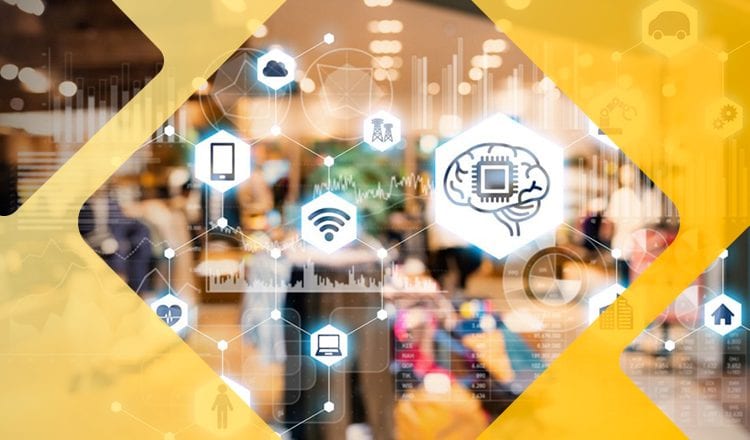 4.1. Immediate Delivery Demand
Digital transformation in retail 2019 shows a trend that the consumers tend to receive the ordered products as soon as possible, and the holdup duration is shortening. The marketplaces have to make sure that their services to clients become faster than ever before. Some of the apps serving in this regard are Instacart and Shipt. Research informs that 88% of the customers are ready to pay extra charges for the fast delivery of the products. Amazon has provided a free one-day shipping offer. Amazon prime indicates that shoppers are not willing to wait for product delivery for more than two days. Amazon Prime Air even guarantees a 30-minute food delivery. Grubhub and UberEats are offering faster in-and-out dining.
Those are great digital transformations in retail examples. The case of Prowexx is also one of the most outstanding digital transformation retail examples. A leading B2B marketplace plans to provide even faster marketing services regarding food and other consumer products to meet the standards of the world's best marketplaces.
4.2. Augmented Reality (AR Technology)
"Though, undoubtedly very useful as a tool for getting instant information, there are certain contexts where Augmented Reality is deemed to be inferior to real-world interaction."
These were the words that misconduct the usefulness of the AR technology that seems to rule in digital transformation in retail 2023. You don't need to experience a product before you have finally purchased it physically. Thanks to AR technology, product discovery is the most convenient and virtual. 
Toyota and Target is a remarkable digital transformation in retail examples. They launched their programs following Augmented Reality technology. The product procurement process in B2B marketplaces also has an upgrade in their systems to AR technology as a consumer product marketplace.
4.3. Artificial Intelligence
Nowadays, customers need to be provided with more personal and convenient digital services. They need it all on one screen, giving them complete information about prices, styles, dates, and all other data related to the product. The B2B market cannot avoid the importance of AI. It's very important to use AI to stay at the forefront of the vastly active digital B2B marketing networks in the world. AI programmers are required to make the product discovery process more refined, personal, and quick, so AI programmers are essential in digital transformation in retail.
4.4. Social Shopping
In this era of digital transformation in retail, AI has played a crucial role, and it will be featured in the coming years because of its outstanding experiences. You use social media services like Pinterest and Instagram and are fascinated by the captivating images of costumes and food that catch your eyes and convince you to satisfy cravings from the real market and relevant consumer products. The process is so much help that a smart digital device in your hands is making product discovery easier to examine, choose, and then order it. Digital transformation in terms of shopping can virtually cultivate your experiences.
4.5. Spatial Web
The Spatial web is a computing environment operating in three-dimensional space, mixing both real and virtual reality. Billions of connected devices allow it to operate and be accessed by the interfaces of virtual and augmented reality. By 2023, the situation of retailing via the Spatial Web is increasingly confusing. You can use digital services to visualize yourself in a virtual or artificial environment.
This confusing strategy has disadvantages at some points, but at the same time, being used effectively and smartly can help them prove to be the game changers for the retailing and commerce marketplaces. This is considered a creative strategy in the digital transformation in the retail market.
5. Get started with digital transformation in the retail industry
The benefits of digital transformation in retail are significant. Businesses can overwhelm competitors, have more customers, and expand quickly in the market. However, digital transformation requires cutting-edge tools, and it is hard for entrepreneurs to find the appropriate ones that fit with their business. Don't worry. There is the quickest, easiest, and most cost-effective way to help you successfully gain targets in your digital transformation journey.
Magenest is the prominent business solution in Vietnam. We have profound experts and seasoned developers that can help you get the best solution. After researching and developing, Magenest published the holistic solution called "One stop solution". With this solution, Magenest can deal with difficult business problems in digital transformation, including building websites with Magento, business operation with Odoo, customer relationship management with Salesforce, and cloud platform with Amazon Web Services.
Instead of using multiple software solutions at a high cost, you can have a complete solution package at a reasonable price. Just using our solution, you can reduce the amount of time for researching what suppliers are good for you too. Magenest will give you the best product and service.
Talk to us and take the first step in our digital transformation journey together!