Whether it is a small or large business or a government agency, digital transformation is an imperative technology solution to grow in the digital age. With digital government transformation initiatives on the rise, 2022 is promising to be a big year of change. According to a survey of 500+ IT decision makers by Dimensional Research, 43% of governmental organizations have either completed or are in the process of digital transformation, and another 52% plan to do so in the next two years.
However, nearly 70% of government organizations agree they lag behind the private sector (to Deloitte's global survey). So, the only question is how can organizations accelerate their digital government transformation? In order to help answer that question, we've provided information on everything you need to know about digital government transformation. Let's get started!
What is Digital Government Transformation?
The government digital transformation is an ongoing solution of modern-day technologies that improve government performance and deliver services to meet the expectations of today's citizens. By digitizing processes, governmental organizations can achieve efficiencies in cost, time, and quality of service. Moreover, digital government transformation can also make it easier for citizens to access government services and information.
Digital government transformation is not just about technology; however, it is also about organizational change. Digital government transformation requires government organizations to rethink how they do business and to adopt new ways of working. This can be a challenge, but it is essential for government organizations to stay relevant and responsive in the digital age.
Top Digital Government Transformation Trends
So what are the digital government transformation trends that should be aware of? Here are 5 trends to keep a close eye on this year:
Smart Cities with IoT
One of the biggest digital government transformation trends is the move toward smart cities. In the future, there will be many more megacities with denser populations. Large populations demand large resources like water, efficient and environmentally friendly transportation, clean air, practical sanitation, waste management,… Without the clever use of smart city practices and widespread deployment of IoT technology, the cities of tomorrow will not be able to meet the demands of their residents in an effective and efficient way.
By leveraging the power of the Internet of Things (IoT), government organizations can collect data on everything from traffic patterns to energy use, such as connected sensors, lights, and meters, etc. This data can then be used to improve city planning, make infrastructure more efficient, provide better services to citizens and help them manage resource constraints.
The city of Barcelona has been a pioneer in the development of smart city services. In 2004, the city launched an ambitious plan to transform itself into a wireless city by installing a mesh network of wireless access points across the city. The network provides free wifi access to residents and visitors, and it also powers a variety of smart city applications such as public transportation, environmental monitoring, and energy management. As a result, Barcelona stands out for creating 47.000 jobs through the implementation of the Internet of Things (IoT) systems, saving 42.5 million euros in water and generating 36.5 million euros in a year.
Automation
Automation is a key component of digital government transformation. According to a Deloitte survey, 83% of government executives report that process automation is making a significant positive impact on their organization. Some of the many examples of automation that are underway to help government agencies run more efficiently are Chatbots and Robotic Process Automation (RPA).
These technologies eliminate manual processes and accelerate service delivery. With government workflow automation, organizations can free up employees from repetitive and low-value tasks and focus on more important tasks. Moreover, the implementation of automation in government management can be especially useful to streamline various paperwork and procedures, eliminating delays and making the workflow of public offices more efficient.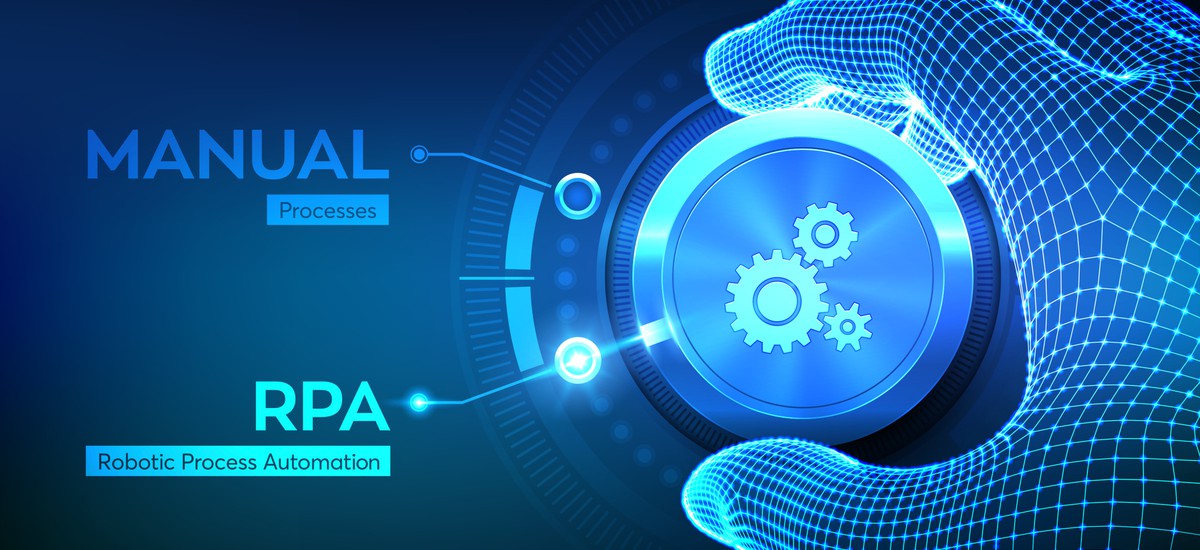 The case of Estonia is of special interest due to the fact that 99% of public services are now digitized and citizens can complete most tasks online in just a few clicks. This has been possible through the use of automation technologies such as chatbots, which have been used to develop a virtual assistant in response to the outbreak of the COVID-19 pandemic, called Suve.
Cyber Security
In today's digital world, data security is more important than ever. With the rise of cyber attacks, government organizations must make sure they have the right security measures in place to protect sensitive data. Cybersecurity should be a top priority for any organization undergoing digital transformation.
To prevent such attacks, it's important to have a comprehensive security strategy that includes employee training, data encryption, and multi-factor authentication. It also means hiring the right individuals with the necessary skills to protect your data and prevent it from getting into the wrong hands. Some popular forms of cybersecurity technology included:
Artificial Intelligence (AI) and Machine Learning (ML)
Anti-malware
Next-generation firewalls
Intrusion detection and prevention systems (IDS and IPS tools)
The government of Singapore has been a leader in this area. In 2018, the government announced a partnership with IBM to launch a Security Operations Center. This center will use AI and analytics to help identify and respond to cyber threats. The government has also been working on using blockchain to help secure government data. Though we cannot retrieve any specific information or data on the result of this project, we can clearly see that Singapore has never had to deal with any major cyber security issues.
Cloud Migration
Cloud migration is a top priority in the push to digitizing government organizations. Instead of continuing to pay the costs to maintain their on-premises data centers, government agencies can cost-effectively move their data backup to the cloud. By migrating to the cloud, government organizations can improve flexibility, scalability, and security. The advancement also reduces IT costs. However, shifting to a cloud environment, it's important that government organizations should also be aware of the potential risks associated with cloud migration, such as data security and privacy concerns.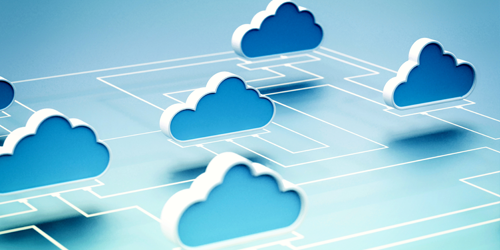 The government of Canada is a special case of leading the way with its ambitious "Cloud First" policy. The policy, which was launched in 2016, requires all new IT projects to be designed for the cloud first, and it has resulted in the successful migration of over 90% of the government's email systems to the cloud.
Data Sharing
Data sharing is one of the digital government transformation trends that are worth watching in the coming years. The trend is being driven by the need for government agencies to be more efficient and effective in their operations. By sharing data, agencies can avoid duplication of effort, save time and money, and improve service delivery.
There are several factors that are driving the trend of data sharing in government. First, there is an increasing demand for transparency and accountability from the public. Second, advances in technology have made it easier to collect and store data. Third, there is a growing recognition of the value of data as an asset that can be used to improve government operations.
One of the special cases is in India where the Indian government has been working on a project called the National Data Sharing and Accessibility Policy (NDSAP). The policy is designed to make government data more accessible to the public, and it includes a number of initiatives such as creating a national portal for data sharing and establishing standards for data formats and metadata. It has resulted in the launch of several open data portals, including the Open Government Data (OGD) Platform India, which makes government data available to the public. The OGD platform has over 16,000 datasets and has been very successful in bringing real-time information to the citizens.
Best Practices of Digital Government Transformation
To become a proper digital government, there is no one-size-fits-all solution. Every government has different needs and priorities; however, there are some of the most important principles that governments should keep in mind when embarking on a digital transformation journey:
Ecosystem Participation
To fulfill the digital government transformation aims, the governments should tap into external ecosystems and collaborate with other ecosystem players. There are many advantages for governments to do so, including accessing a larger pool of innovative ideas, solutions, and resources, as well as benefiting from the network effects that exist within ecosystems.
Secure and flexible infrastructure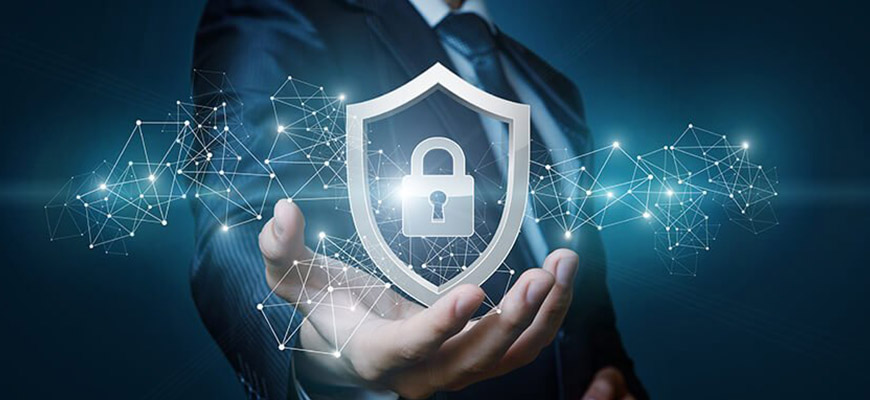 A secure and flexible infrastructure is the foundation of any successful digital government transformation. Without a robust and reliable infrastructure in place, governments will struggle to provide citizens with the services they expect. When digital transformation progresses on a wider scale, governments have to balance security as well as offer a high degree of privacy. Cybersecurity isn't only a challenge – it's a big obstacle to long-awaited digital transformation for governments.
Hire and Train for Digital Skills
One of the biggest challenges of digital transformation is the lack of digital skills among government employees. Many government workers are not familiar with the latest technologies and do not have the necessary skills to implement them. As a result, governments need to invest in training and hiring programs to ensure that they have the workforce they need to succeed in the digital age.
Remove Unnecessary Constraints
Digital transformation can be hindered by unnecessary rules and regulations. To truly succeed, governments need to review their policies and remove any constraints that could prevent the successful implementation of new technologies. For example, many countries have laws that prevent the sharing of data between government agencies. These laws need to be reformed so that data can flow freely and be used to improve efficiency and service delivery.
Conclusion
Digital government transformation is a complex process, but by following these best practices, governments can set themselves up for success. By investing in the right infrastructure, developing the workforce, and removing unnecessary constraints, governments can create a more efficient and effective way of delivering services to citizens.
If you're interested in learning more about Digital Government Transformation, please don't hesitate to get in touch with Magenest. We have extensive experience helping organizations across different industries digitize and transform their operations. We would be happy to discuss your specific needs and requirements. Leave your question or message right here, and we'll get back to you as soon as possible.