To keep pace with digital transformation, business-to-business (B2B) companies have to quickly step into the eCommerce journey. However, B2B enterprises cannot create their own website by themselves without the help of electronic commerce software suppliers like Magento, Shopify, etc. You should carefully choose the best B2B eCommerce platforms that can help you provide the right things to your customers and tailor their buying experience.
However, it is not easy to pick up an appropriate platform for your store. You have to carefully consider your resources and requirements, as well as choose the must-have features you actually need to avoid increasing costs.
In this article, we will give you some advice to find out the best B2B eCommerce platforms. Let's get started!
The considerations when choosing B2B eCommerce Platforms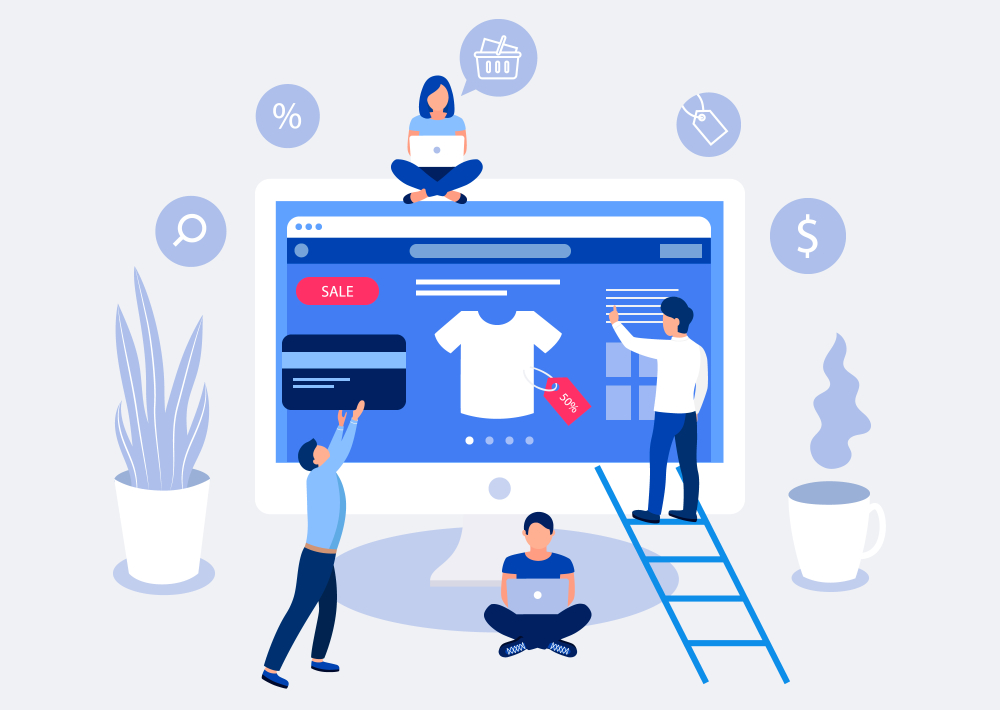 The ability of your business
If you own a big enterprise, you can invest more in your eCommerce platform. But if not, you have to carefully consider business' resources such as money, human resources, and technical abilities. For example, when you have a generous budget and want to select a complex eCommerce platform, you are able to hire a development team to build a site for you. 
Each platform has specific features that are suitable for the level of coding knowledge and utilization ability. And, of course, each platform's costs differ in a variety of ways. Thus, it is essential to define your business's ability and choose the right platform.
Your purposes and requirements
Before making any decision that has a considerable impact on your business, you should think about your purpose. There is a crucial question you have to answer:
Why do you need an eCommerce site?
Want to attract more buyers? Improve customers' experience? Or enhance the relationship between you and your customers?
Whatever your goals are, you have to keep them in mind and list your B2B eCommerce platform requirements—after that, find the platform that meets your needs. And of course, you have to consider business's ability as I mentioned above.
The costs of eCommerce Platforms
It covers not only the monetary cost but also the internal cost of getting the site up and running, maintaining and more. That is why some eCommerce platforms can have similar features but different price ranges. You should research the cost and choose the most affordable one.
Be careful with the "price trap"! Some suppliers offer low prices; however, the quality is not as good as they promise. Merchants need to read reviews, check portfolios, and compare other elements like features and services.
And remember, it is impossible to request a platform with multi-functions at a low cost! Sometimes, you have to decide what you need most and shorten your requirement list. You can improve your platform in the future when the business is scaled up.
Must-have features of an optimal B2B eCommerce Platform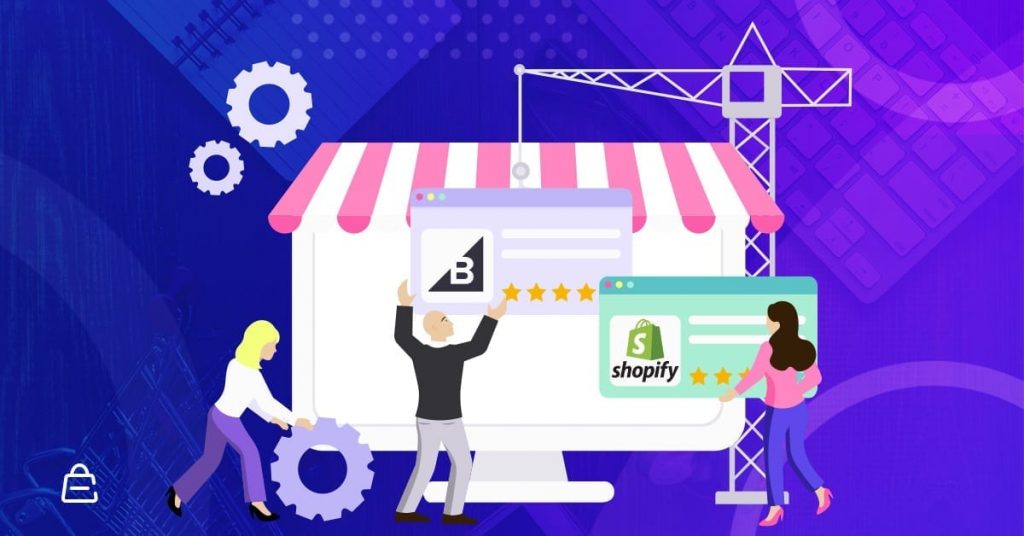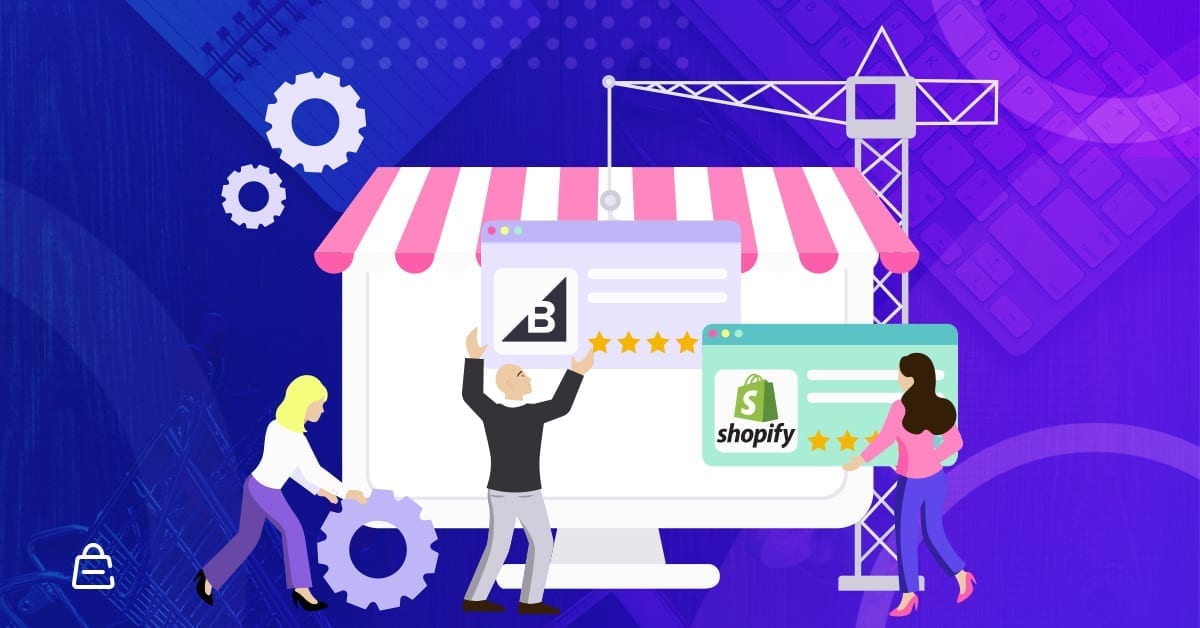 Security
Any B2B eCommerce platform must provide a heightened security and privacy program that protects both seller's data, and buyer's one adequately. The best provider must guarantee to give a solution that can deal with the following issues:
Payment data: When carrying out transactions, customers usually fill in the details of payment information. If buyers' data is stolen from your website, you not only lose your customer but also have to impose penalties.
Customer data: Besides payment data, customers will provide you with their personal information such as mobile phone, email, and address when completing checkout. It will be hazardous If these data are leaked and stolen by cybercrimes.
Fraud protection: Stop people from placing fraudulent orders.
SSL certificate: This is a fundamental necessity for securing an internet connection and preventing thieves from accessing and altering any information sent between two systems. The two kinds of systems: are server-server and server-client.
Admin security: It prevents accessors from accessing and taking control of the entire website.
Customization
Customization is modifying a program and its features like design, and extension, as clients require. Some open-source platforms, such as Magento, allow users to adjust their B2B eCommerce sites. Merchants can customize their online store to make it more attractive and unique by adding the brand's characteristics.
Not only that, it is easy for merchants to scale up their business in the future. Instead of using the new platform, you can integrate new extensions and features. Besides, the customizability of a platform makes sure that websites are entirely under the control of merchants.
User experience
Customers just spend only a few seconds deciding whether to keep visiting your site or not. If your website is attractive and engaging, the audience will continue viewing your online store and seeking out products. As a result, your store can decrease the bounce rate and increase purchase likelihood.
To enhance B2B customers' experience, merchants need to improve their site's user experience and interface (UX/UI). A simple design, easy navigation, and user-friendly interface will help you to keep customers staying on your website. Merchants can polish content and add videos and creative gifs, images more visually appealing than text. And the best solution for a website's interface is choosing a platform that has all the personalization options for now and in the future.
Omni-channel
Omni-channel is a multi-channel sales approach that provides the customer with an integrated customer experience. This term refers to the consolidation of multi-channel selling and collecting customers' interaction with the company across channels. Whereby the company can determine the customers' perspectives and interests. They can then use this knowledge to balance the goals and message across each channel to deliver a better customer experience.
For this reason, Omni-channel is becoming a must-have feature for online merchants who want to thrive in their businesses.
The best B2B eCommerce Platforms for any business
Magento Commerce – one of the best B2B eCommerce platforms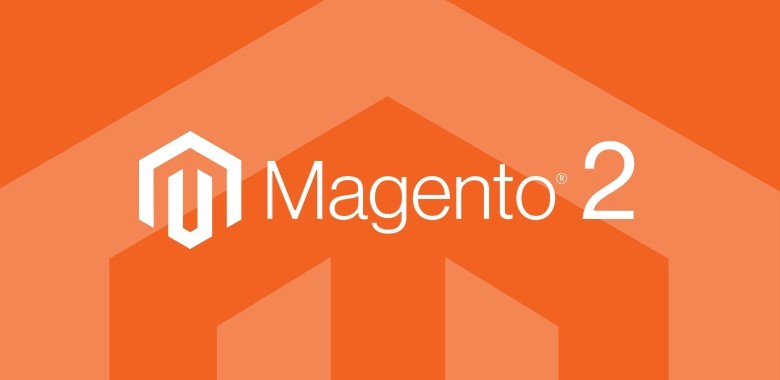 Magento is generally an open-source platform designed for companies that have or hire a dedicated IT or development staff. It is one of the best choices for businesses that want to customize or have plans to scale up in the future.
Magento currently has two editions. The first is Magento Open Source, a free version, and the other is Magento Commerce, a premium version. In comparison, Magento Commerce has better features and brings a more enjoyable customer experience. This eCommerce platform offers a richer set of out-of-the-box features and unlimited customizable solutions.
Magneto properly has the top security. This platform provides a Security Scan Tool as well as a dedicated Security Center where you can obtain the most recent patches, security upgrades, and best practices for your sites. It is also PCI certified as a Level 1 Solution Provider.
Magento Commerce offers many languages, multiple currencies, and tax rates. Besides, this helps you to create an ultimate B2B eCommerce website, including promotion & discount code tools, simple checkout, search engine, SEO assistance, analytics tool and more. Magento also provides a variety of B2B features that are tailored to serve the specific needs of B2B merchants.
With Magento Commerce, merchants can create an optimal website. However, it is not easy for non-tech individuals to build a site with Magento; thus, you should collaborate with a development company. Being Magento Solution Partner with over 6 years of experience, Magenest will be the greatest team to implement a Magento website for you.
Shopify Plus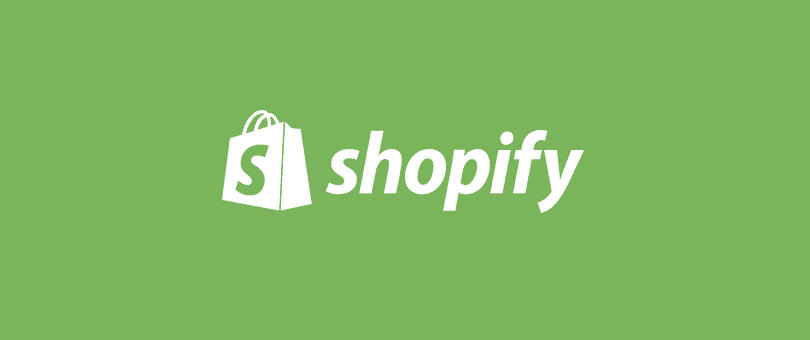 Shopify Plus is focused on catering to the needs of eCommerce companies, especially large ones. If you want to find a solution for a multi-channel business, I assure you that Shopify Plus will be the best solution for you. With an extremely easy and straightforward user interface, even the most inexperienced user will be able to get started with the platform in no time.
Furthermore, Shopify focuses on streamlining transactional procedures while still providing consumers with a wide range of alternatives. Along these lines, Shopify readily accommodates changes in purchase and order quantity – ideal for businesses that operate in both the B2B and B2C sectors.
If you want to build your B2B online store with Shopify Plus, you can take our solution for Shopify web design services. Magenest guarantees to accomplish your project in time with the best result.
IBM Digital Commerce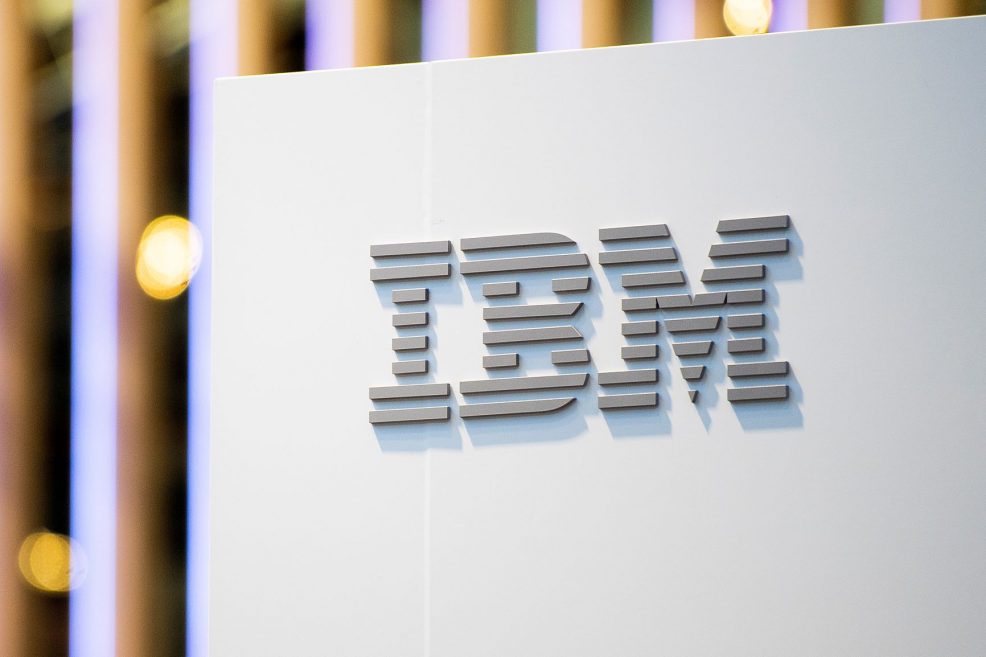 IBM Digital Commerce is another eCommerce platform that is customized to the needs of the B2B supplier.
Through the use of contracts, payment agreements, and other similar documents, digital commerce enables businesses to deliver tailored services to individual consumers.
The technology also automates in real-time and enables faster document processing and filing, ensuring that all agreements are in order. Your team may also use Digital Commerce to build a knowledge base of corporate and industry information. This allows your company and its customers to readily access the information they want at any time.
SuiteCommerce
SuiteCommerce is a specific eCommerce platform to optimize the B2B experience for both suppliers and consumers. It is a perfect solution for companies that operate on a variety of channels in different locations. This platform makes it simple to deliver personalized service across the board by allowing consumers to connect with them across multiple channels.
The platform's onboarding process is ideal for teams with little to no eCommerce expertise, and it is combined with an easy UI to get you up and running quickly. SuiteCommerce also enables scalability. When your eCommerce site begins to scale up, you can adjust your online store and may get even more benefits from it.
BigCommerce
BigCommerce is a top SaaS eCommerce platform for mid-market and corporate brands.
It has a reasonable cost and extremely configurable APIs and provides a number of B2B eCommerce features that are hardly found in other software. With this platform, it is easy for hybrid enterprises with both B2B and B2C clients to deliver separate price lists or catalogs to different customer segments. Merchants can manage their services and products through a single unified solution.
Contalog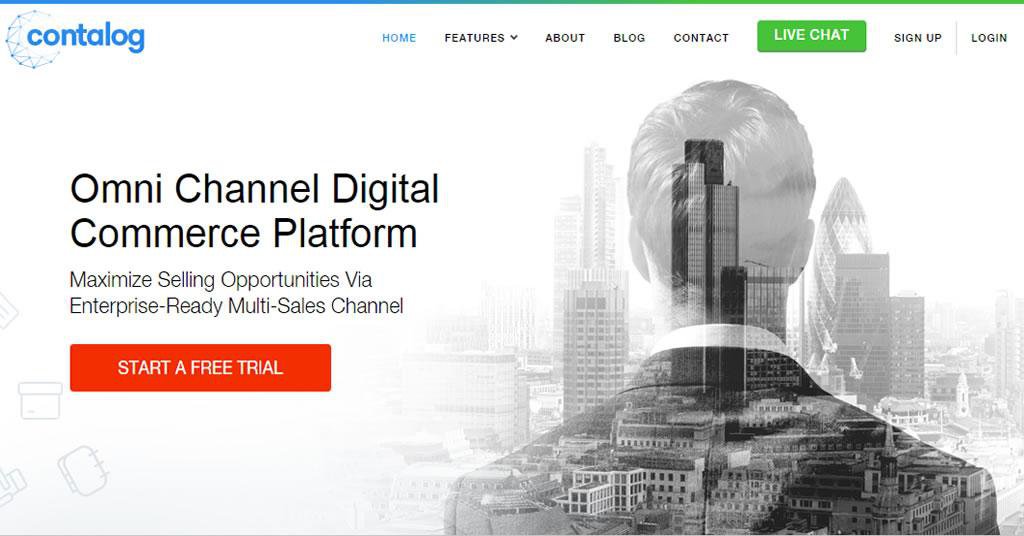 Contalog is a comprehensive solution for companies that do omnichannel business and want to consolidate data about inventories, orders, and products and eliminate the need for manual touchpoints throughout transactional operations. This B2B eCommerce software enables you to manually add goods, upload from a spreadsheet, or import from an existing shopping site. However, you cannot enter information via serial numbers or scan barcodes.
This platform is a cloud-based solution that allows you to access your store from any computer or mobile device. It is easier for merchants to manage multiple warehouses and locations anywhere and anytime.
TradeGecko
TradeGecko is a B2B eCommerce solution for wholesalers, distributors, eCommerce businesses, and manufacturers. It is a SaaS application focusing on simplifying inventory, order, and shipping operations.
TradeGecko also has reporting and analytics capabilities that allow merchants to better understand your operations and make changes as needed. However, it does not have the multi-store option for running separate B2B and B2C websites.
Notable B2B eCommerce website examples
General Electric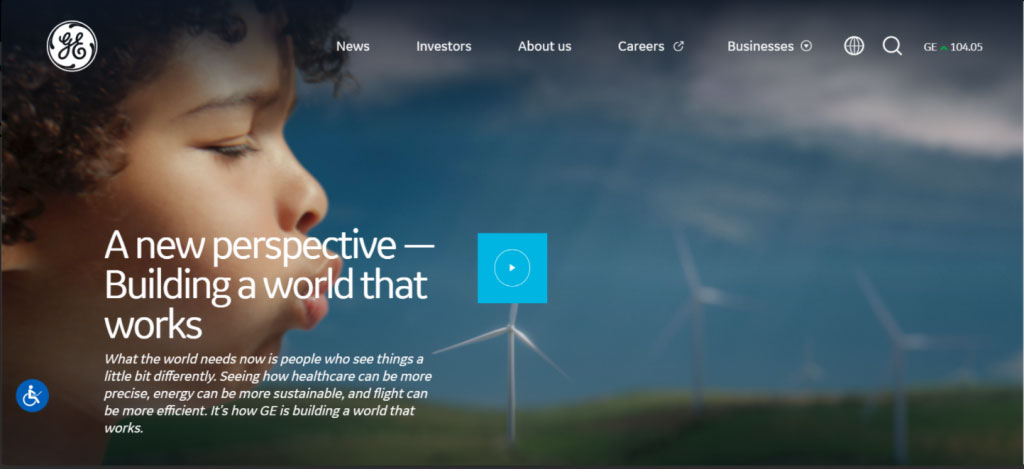 General Electric impresses audiences when visiting its B2B eCommerce site because of its creative approach. Knowing that consumers always advocate brand distribution to society, General Electric's marketing team has a brilliant idea to create a video conveying a meaningful message about environmental protection. It expresses the effort of GE in doing the work better by manufacturing sustainable materials.
This video is attached to the homepage with impressive content. Besides, the website's design is simple and engaging. It is easy for visitors to read and understand the brand's images and services due to clarifying navigation and straightforward ordering.
Chocomize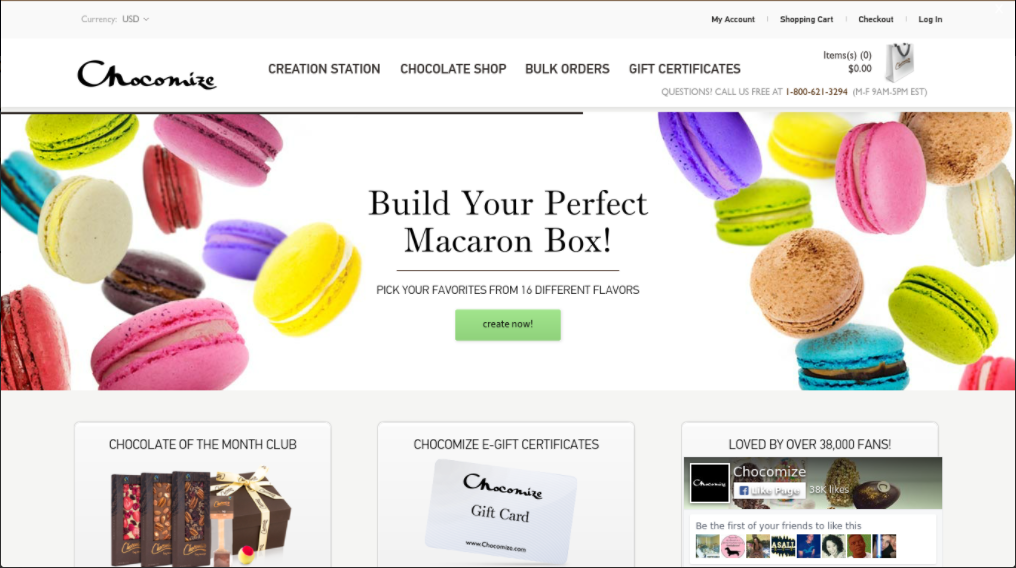 Chocomize is a B2B eCommerce firm based in the United States that provides personalized corporate gifts. In order to develop their B2B business, they chose to focus on on-page SEO to drive people to their website.
The business adds the product's keywords in the page names, text, and alt image tags. To improve and increase the page content, Chocomize converts the top pages into thorough presentations. The company places internal links to direct the authority of its domain to the top pages.
Due to this strategy, Chocomize is able to boost the clicks on their website in the search results. This business also ranks top on Google's first page for terms like "custom chocolate bars," "custom corporate chocolate," and "personalized chocolate bars." It simply goes to show that in the B2B market, on-page SEO may still be an ace up your sleeve.
Polycom
Polycom has been developing cutting-edge video, audio, and collaboration technologies for more than two decades. However, because of the market's development, Polycom has to face a variety of competitors. Rather than competing on pricing, they focus on providing high-quality solutions.
This business provides content that satisfies the demands of the target customers and gives the audience helpful information. Their strategy was effective because they prioritized the requirements of their consumers over the demands of their product.
ACME
ACME provides large packaging to shippers and logistics companies. Their website is minimalistic and straightforward, which makes customers absorb information about products and services effortlessly.
Due to the well-designed layout, people can apparently know who their target audience is. The utilization of colour and animation also helps ACME successfully promote their services and goods as well as carefully directs the various users (retailers, corporate logistics officials, and shippers) to the specific page.
Kekselias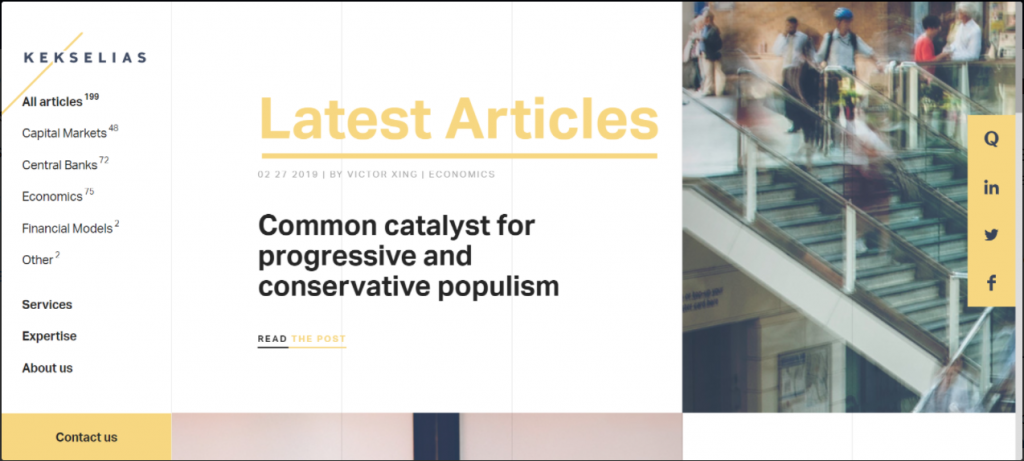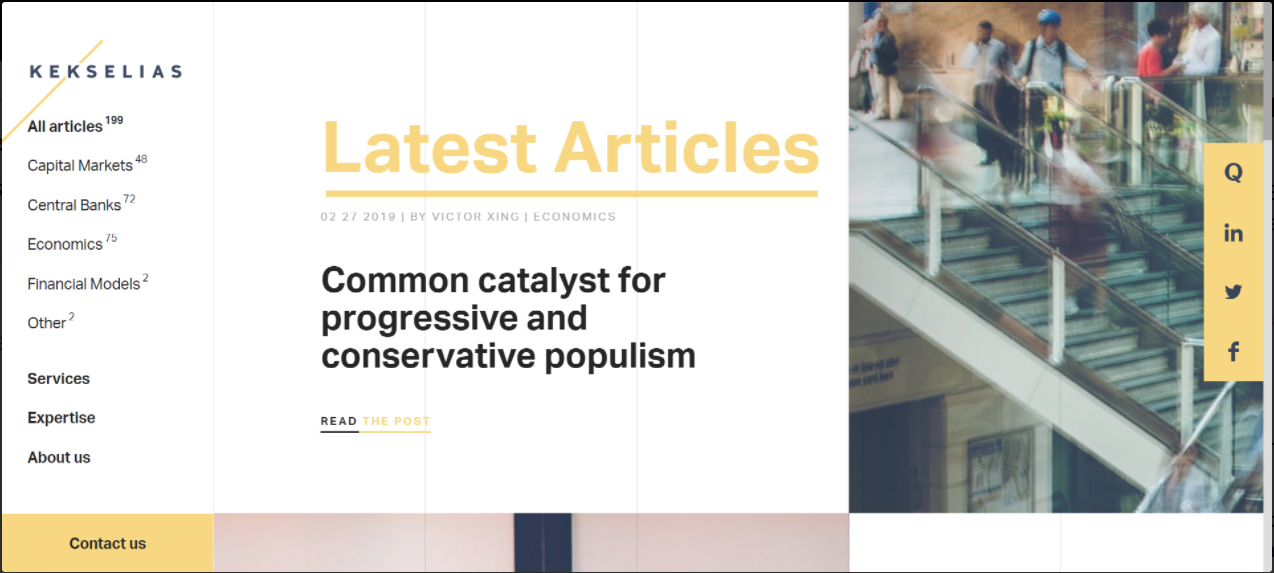 Kekselias is a financial services firm specializing in policy analysis, investment research, and interest rate market rates. Their B2B eCommerce site's design has simple, unique, and appealing features that few B2B enterprises can get, especially companies in the financial sector.
They divided the screen into two sections. The left side remains statistics, while the right side moves. This interactive experience makes an uninteresting and typical subject like numbers and reports more fun and engaging.
In the nutshell
Now that you know what to look for in the best B2B eCommerce platforms and have studied the finest possibilities, it's time to limit your selections. There are three questions you have to answer:
What is your capacity to develop and run an eCommerce website?
What are your targets and requirements for using an eCommerce platform?
Whether the website can adapt to the expansion of your business in the future, or not?
After that, merchants should consider the top list of eCommerce platforms and choose optimal ones. If you can do all these steps, you will find the best choice for you with no problems. If you still want more insight into the B2B digital transformation process, check out our detailed guide on the topic right now.