Warehousing indeed plays a vital role in the business process for storing physical products. Nowadays, with the digital transformation, there are lots of warehousing software that can help companies optimize warehousing activities. However, it is not easy to find the best one. To help you with the best warehouse management software, Magenest will recommend the outstanding ones in 2023.
1. What is Warehousing Software?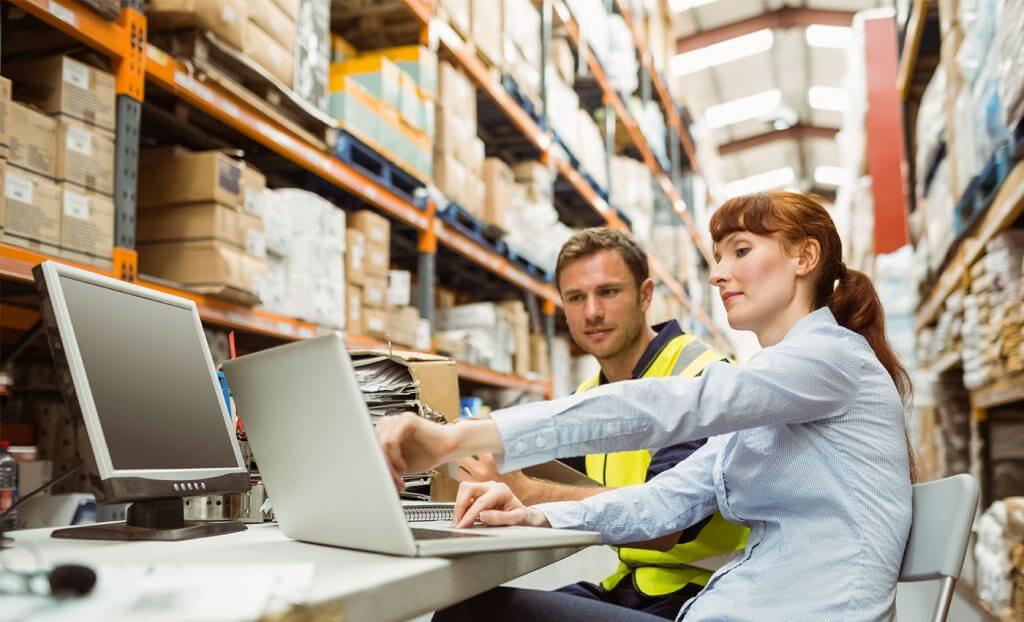 Warehousing software is a program designed to automate the management of warehouse processes and the operation of the warehouse complex as a whole. Its functionality allows users to perform warehouse operations centrally, under software control, using workstations and radio terminals.
The operation of a warehouse with an implemented warehousing management system is efficient and straightforward, allowing businesses to minimize losses during warehouse operations. Warehousing software can be defined as a warehouse management system; however, in fact in some places, a warehouse management system means a larger system that covers warehousing software. In this article, we see it the same.
One of the main features that warehousing software offers is a data warehouse. It's a database that focuses on data analysis rather than transactional processing. A data warehousing software list serves as a link between operational data storage and allows for composite data analyses. Slices of data from the warehouse are stored in a "data mart" for quick access, such as summary data for a specific department to use, such as sales or finance.
2. Types of Warehouse Management Systems (WMS)
There are different types of warehouse management systems, but the most commonly used types of warehousing management systems are a Standalone System, ERP Module, Cloud-Based, and Supply Chain Module. They all have unique benefits for different warehouse needs.
2.1. Standalone System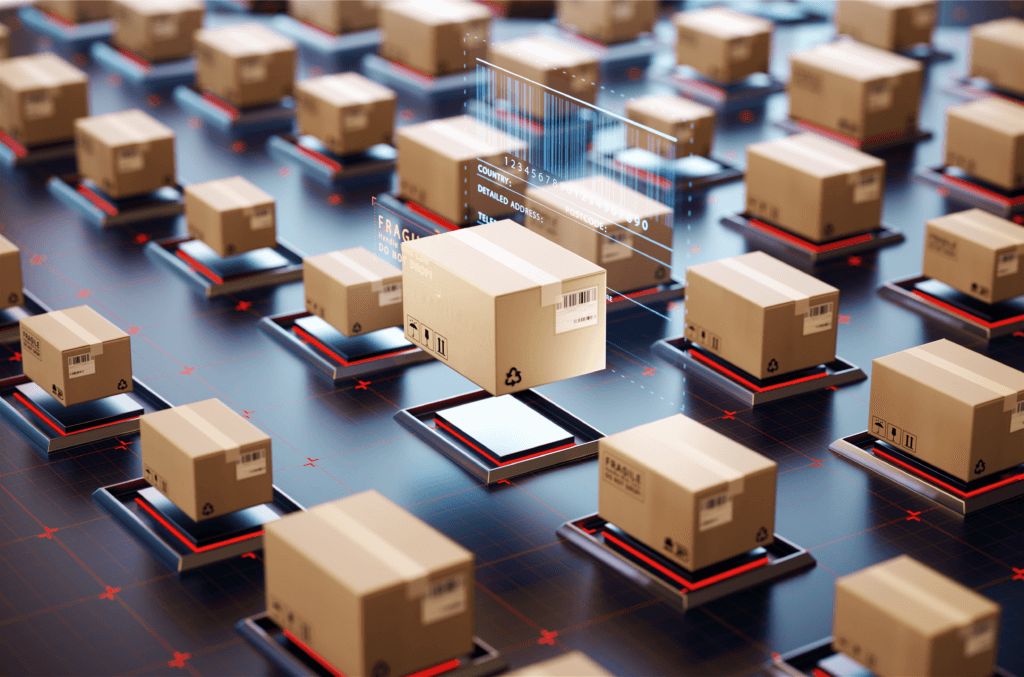 A standalone system is a small business warehouse management software that has a restricted set of functionality and is best suited for smaller warehouse operations or those who want to use it in conjunction with their other supply chain operations. Because standalone only includes warehouse management features, they are most likely the cheapest. When a company chooses to use a standalone warehousing management system, they gain access to its simplicity. Some warehouses are small enough that they can manage a lot of things manually and with spreadsheets, so a standalone can easily integrate with those systems.
Some of the activities a business can manage using a standalone system include: Picking, Packing, Shipping, Receiving, Returns, FIFO or LIFO data management, Cycle counts, Barcode scanning and Inventory tracking.
2.2. ERP Module
For warehouses or organizations wishing to develop and improve their supply chain operations, an ERP, or Enterprise Resource Planning Module, is one of the finest solutions. ERP Modules may be the ideal option for 3PL companies looking to expand their operations since the functions included can help them structure their supply chain, accounting, HR, and even customer interaction platforms.
Enterprise resource planning (ERP) refers to organizations that use specialized software to manage day-to-day administrative operations. Supply chain operations, accounting, customer support, project management, risk management, and purchasing can all benefit from ERP software. An ERP Module may be the best option for firms that require a lot of stability.
2.3. Supply Chain Module
As previously said, warehousing software assists fulfillment services in managing their core warehouse activities such as picking, shipping, and receiving. However, that is only a part of the puzzle. A supply chain module can help with customer service, vendor management, transportation management, material handling, inventory control, enhanced user interface, and customer relationship management, in addition to managing common warehouse management activities. To check off their best practices checkboxes, 3PLs will frequently use this supply chain management system in conjunction with other warehouse management systems.
2.4. Cloud-Based Platform
A cloud-based platform will be the greatest alternative for quick integration and enhanced convenience. Cloud-based platforms can often be chosen and used by third-party logistics or e-commerce warehouse management systems since they already outsource much of their warehousing operations. The cloud can assist them in bringing all areas of their business together in a single, easy-to-use platform.
Cloud technology in the warehouse has a number of advantages, including improved security, less IT maintenance, and lower costs. Integration and management of the warehousing software become much easier and cheaper with cloud-based systems because they run on a server and system outside of their business.
Businesses would also save money by having an outside IT staff handle their systems rather than hiring someone in-house.
>> Read more: 5 Different warehousing types and the new warehousing software solution
3. The 7 must-have features of the best Warehousing Management Software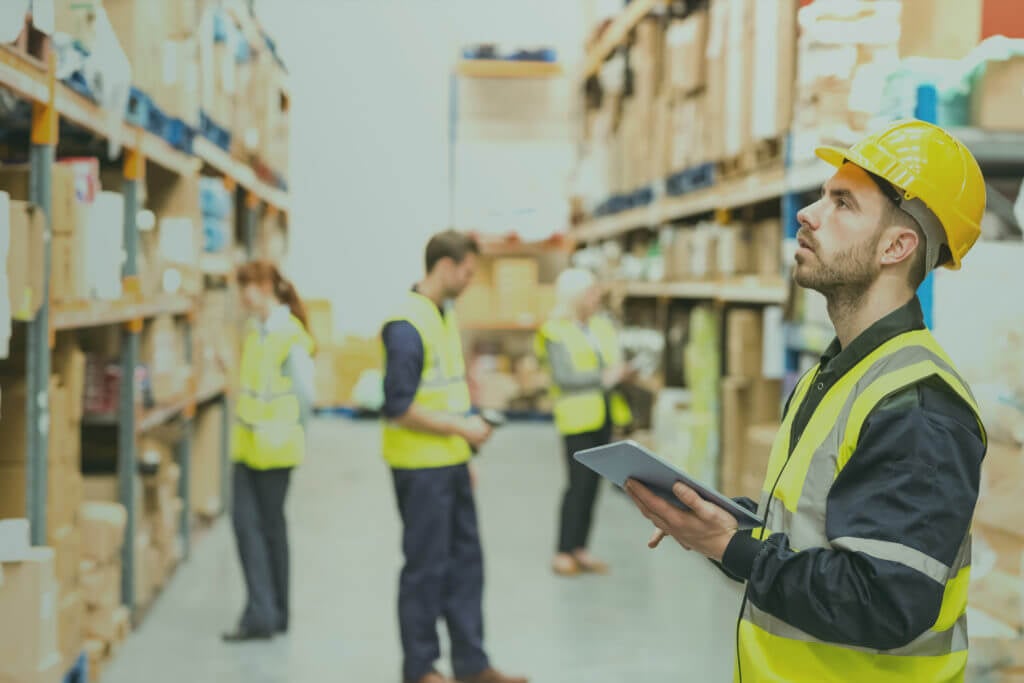 3.1. Receiving Purchase Order
The best warehouse management software needs to have an option to receive goods. This feature helps you to follow the receiving process easily and control problems occurring during the process. As a result, errors are minimized by tracking mismatches between the purchase order and the actual products received.
This warehouse application is plugged in your ERP system, so you can see the inventory live in your back office.
3.2. Inventory tracking
Any best warehouse management software should have a tracking function. It tracks inventory information including lot details, expiry dates, serial numbers and UPC, and updates them in the software's dashboard. Thus, your employees, who have permission, can access available data as soon as possible.
It also helps you to define your inventory's location by tracking stock inflows and outflows. The system supports managers to measure demand and supply of goods, and control quantity in stock. It is easier for managers to replenish the stock in the right amount at the right time.
3.3. Picking and Packing
Warehousing software will solve picking and packing issues for you by using three methods: zone picking, wave picking, and batch picking. Based on your business rules such as FIFO (first in – first out) or Last In First Out (LIFO), the system ensures that the right product is picked.
You can avoid missing your goods, stocking wrong goods, or shipping goods to mismatching customers.
3.4. Shipping
The inventory management system will send the Bill of lading, packing lists and invoices to the shipment. This app will send shipment notifications to the recipients.
3.5. Check-in
An inventory software must have a check-in function running in the scanner that will help receivers track the location of their products. You can optimize the placement of products via this app.
3.6. Labor Management
Warehousing software helps managers monitor workers' performance by using KPIs that indicate the productivity and tasks of employees.
3.7. Reporting
Data is the backbone of any company to lead good plans, especially in inventory management. Warehousing management collects all data about your inventory and generates reports that help managers analyze the warehouse results. Based on the data, you can make an optimal plan for the next month.
4. How to choose the best Warehousing Software?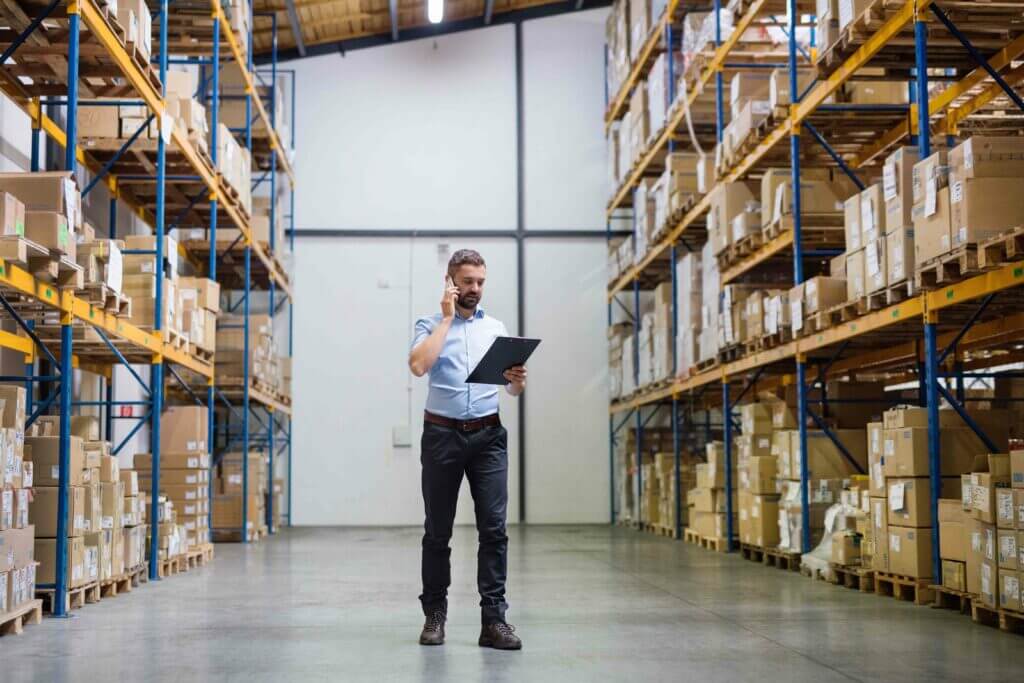 There is a lot of different warehousing software on the market. Some are good, but some are not. That is why you need criteria covering all features of an outstanding warehouse management software. The list below can help you to build your own criteria and choose what system is suitable for your business.
4.1. User-friendly
The best warehouse management software is the one that all non-tech entrepreneurs can use effortlessly. Some warehousing software and inventory software are having confused interfaces and complicated functions. You should avoid those software and choose one that is user-friendly. You can read some reviews, watch inventory softwares' user guide videos or register for a free trial of the software if provided.
4.2. Features & functions
Remember, the best inventory management system always has complete transaction management that helps you to manage every step of the warehousing process. Besides must-have functions, some warehousing software has unique features that optimize your software. The warehousing software that covers basic functions and specific features will be the greatest choice for all entrepreneurs.
4.3. Integrations
The best warehouse management software is able to connect with other tools like CRMs or supply chain management tools, transport management tools. You can manage your inventory conveniently without checking and implementing too many tools.
4.4. Scalability
After running your business effectively for a time, you may want to expand your business. However, your warehouse management software must be adjusted to suit your business size. Thus, you have to notice the scalability of the management software you choose.
4.5. Price
The best inventory management system will have a reasonable price, not cheap. You will have good inventory software or warehousing software at an affordable cost. If the price is too low, you can not be assured of the software's quality.
5. Top 5 Best Warehouse Management Software you should use in 2023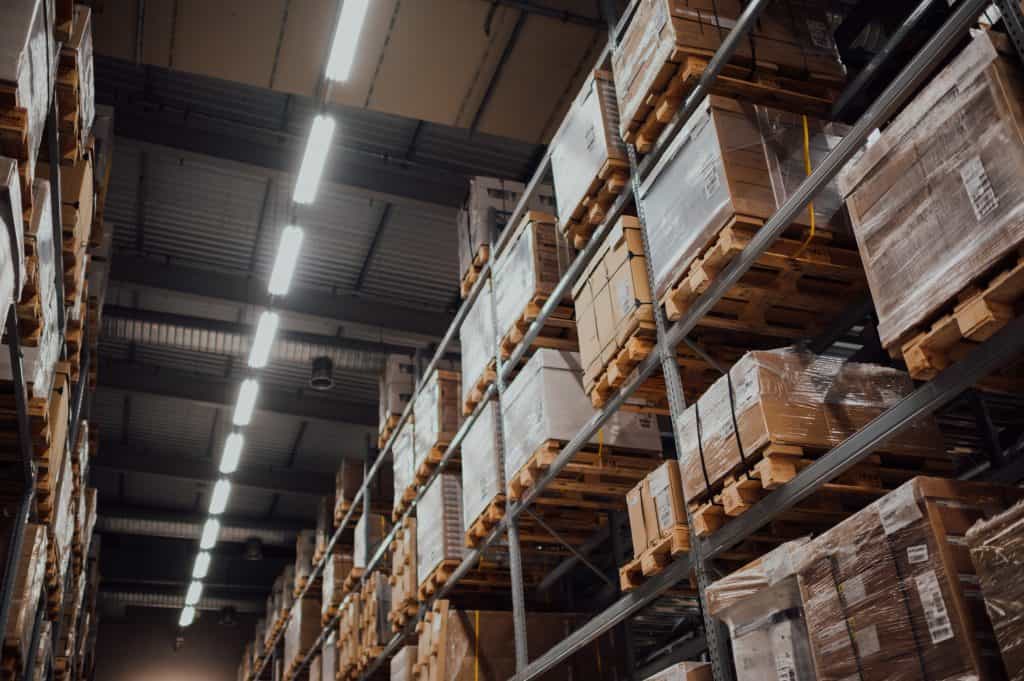 Technology changes each year rapidly, leading to the change of inventory software. There are tons of warehouse management software developed annually with cutting-edge features. Thus, it is hard for you to choose one. But don't worry, I will give you a top warehouse management software list that can satisfy you.
5.1. Odoo – the best retail inventory management software
Odoo is one of the best open-source inventory management software with a series of warehouse and sales solutions divided into tons of apps that meet all your needs for websites, sales operations, and productivity tools.
User-friendly: With a simple interface, you will use this warehousing software with ease. Not only that, Odoo is created and adjusted to fit entrepreneurs; thus, their functions are designed for you, with user-friendliness.
Features and functions: This is one of the outstanding characteristics of Odoo. They have their own extensions store for your warehousing software. The installation process is simple. You just need to find the extensions you need and integrate them into your software in minutes without any coding.
Integrations: Odoo has the full set of management functions for you as sales, accounting, marketing, data, even warehousing. All of these can be integrated together as a complete solution for the company. You don't need to use any software to help you manage your business. Third-party integrations can also be connected through Zapier. However, Odoo has a full suite of software, and 3rd party apps of their own, so external plug-ins are not highlighted on their site.
Scalability: Odoo has plenty of extensions that you can plug into your software. Thus, it is easy for you to expand your management software to fit your business size.
Price: Odoo starts at $24/user/month and has a free basic plan for one app.
With these remarkable features, Odoo is worthy of being on the top warehouse management software. There are some proficient development companies, like Magenest, that can help you to establish Odoo for your enterprises. If you want to have excellent warehouse management software like Odoo, you can connect with Magenest now. We will give you the best solution.
5.2. NetSuite – The best warehouse management system for e-commerce
This is a cloud-based ERP business software solution that covers all features such as financial, cash flow, payroll, inventory, and more. Thus, users have total management of their business.
User-friendly: Their functions are simple and easy to use. You can use drag-and-drop tools to edit pages and manage content.
Features and functions: Their features include order management for multiple channels, real-time inventory visibility, and order processing. They have marketing, sales, and content management functions that help you to optimize your e-commerce business. However, it is not a holistic solution for a large company since it lacks some management functions such as human resources, data, analytics, etc.
Integrations: NetSuite lacks out-of-the-box third- party integrations.
Scalability: They don't have complete function packages for big companies. They mainly focus on an e-commerce business.
Price: Pricing for NetSuite is available upon request. They offer a free product tour for new customers.
NetSuite is created to deal with issues of e-commerce companies. So it will be the number 1 on top warehouse management systems for e-commerce businesses.
5.3. Infoplus – The best warehouse management software for small business
Infoplus is considered the best choice for planning and reporting inventory management.
User-friendly: Because of the straightforward UI, Infoplus makes the use of this app easy as pie.
Features and functions: Their main features include inbound and purchasing, outbound and shipping, inventory control, stock control and customer management. Their functions focus on controlling inventory. That is why they don't have too many solutions for other sectors such as accounting, human resources, finance, data import/export, statistics tools, etc
Integrations: Integrations include over 120 connections with carts, carriers and more. Infoplus is often integrated with Amazon Seller Central, Etsy, Cratejoy.
Scalability: It is hard for you to scale up your business with this software. It is just suitable for small businesses.
Price: It has a free demo. If you are satisfied with Infoplus, you can start at $379/month.
5.4. Highjump – The best warehouse management software with Agile solution
Highjump is the dynamic Agile solution for the supply chain. It helps you to improve productivity, reduce operating costs, delivery and maximize capacity.
User-friendly: It is easy to use for everyone because of its simple interface and functions.
Features and functions: It has all must-have functions of warehousing software, like order management, tracking, picking and shipping, etc. It has many capabilities for advanced users to expand their business.
Integrations: Highjump integrates with all major ERP publishers and provides custom integration services for legacy and custom-built ERP systems.
Scalability: Because it can integrate with ERP publishers and develops a lot of functions, Highjump is really scalable.
Price: You have to connect with them to offer a price.
With the surpassed ability to connect to third-party ERP systems and expand features with outstanding extensions, Highjump is considered the best open-source inventory management software in 2023.
5.5. Blue Link ERP – the best warehouse management software for medium-size businesses
Blue Link ERP is an all-in-one solution for small to medium-size businesses, mainly wholesalers and distributors. It has inventory, accounting, order entry and processing, and warehouse management functions.
User-friendly: Don't worry about how to use it because it is designed for everyone to use.
Features and functions: It has the functions of normal warehouse management software. Besides, It provides in-person consulting, implementation, training and support services.
Integrations: Blue Link ERP outlines that it integrates with tablets and barcode scanning devices, common carriers, and rate shopping applications. However, they don't integrate with any individual third-party applications.
Scalability: It is not easy to expand and adjust to fit with your company change since it doesn't have many extensions and isn't integrated with 3rd party applications.
Price: You have to offer them a free demo and ask about the price.
6. Conclusion
Undeniably, warehousing serves a vital function in the business process by allowing physical things to be stored. Warehousing software is a solution that allows you to store goods more quickly, easily, and efficiently.
Compared with all the best warehouse management systems, Odoo will be the greatest choice for all sizes of businesses. With its holistic solution, Odoo will help you to manage all sectors of your company, not only warehousing management, without using any software.
Magenest is one of the trustworthy partners of Odoo. Having seasoned developers and thorough knowledge about warehousing, Magenest will give you the best solution with Odoo. Connect with us to have the best solution!