It is true that warehousing plays an important role in the business process for its function of storing physical products. Traditionally, warehousing means tracking the process and flow of products manually which costs much time, budget and human resources. The term warehousing software is not a new phenomenon, but it is considered one of the best in recent age as an efficient way for storing inventory. Let's see below whether warehousing software is faster, easier, and more efficient.
What is warehousing software?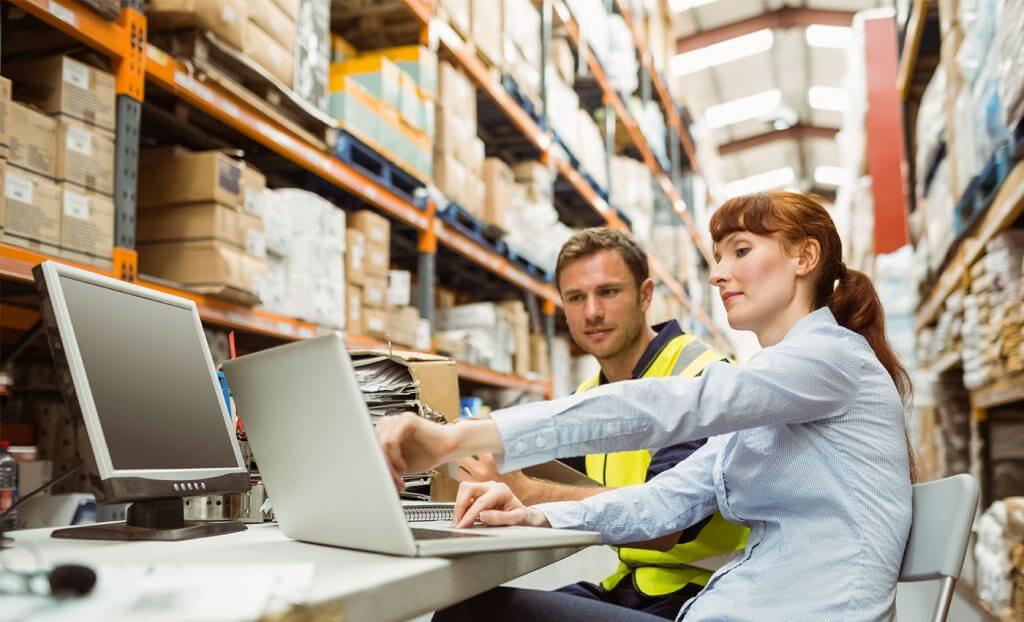 Warehousing software is a program designed to automate the management of warehouse processes and the operation of the warehouse complex as a whole. Its functionality allows users to perform warehouse operations centrally, under software control, using workstations and radio terminals. The operation of a warehouse with an implemented warehousing management system is simple and efficient, allowing businesses to minimize losses during warehouse operations. Warehousing software can be defined as a warehouse management system, however, in fact in some places, warehouse management system means a larger system that covers warehousing software. In this article, we see it the same.
One of the main features that warehousing software offers is a data warehouse. It's a database that focuses on data analysis rather than transactional processing. A data warehousing software list serves as a link between operational data storage and allows for composite data analyses. Slices of data from the warehouse are stored in a "data mart" for quick access, such as summary data for a specific department to use, such as sales or finance.
>>>> Read more: 5 Different warehousing types and the new warehousing software solution
Benefits of using warehousing software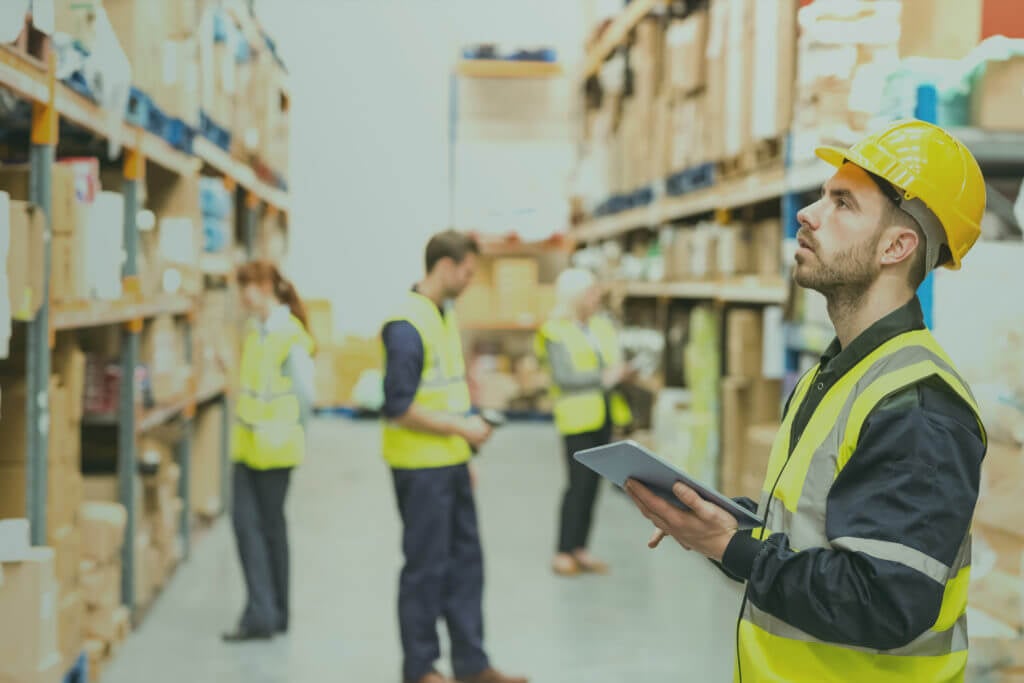 The company gets real advantages when serving customers: The warehousing management system for the warehouse keeps a record of the goods, provides users with up-to-date information about the location of the goods, the ability to quickly assemble the necessary goods in the right quantity provides the company with beneficial advantages, expressed in the delivery of orders on time, without delays, which ultimately forms a high loyalty of your customers and minimize the stocking of the warehouse with unnecessary leftovers.
Here are 6 main advantages of using warehousing software:
Optimization of the storage process 
The warehousing software allows users to simulate efficient storage schemes for various goods, taking into account their characteristics, for example, the weight of the goods or its demand (the rate of turnover of inventory). This allows you to organize the storage process so that heavy goods will be located closer to the shipping area, or goods shipped together will be stored next to each other.
Personnel Management 
Centralized warehouse management through warehousing reduces the need for a large number of staff. Optimization of the working fund becomes possible, including by reducing the frequency of inventory of goods. The warehousing management system allows you to take inventory of goods without interfering with the daily work of the warehouse. Measuring key performance indicators of a warehouse (warehouse KPI) increases work efficiency, allows you to measure performance indicators, check the performance and effectiveness of work, generate a reporting form, set up a motivation system and salary rates.
Document flow 
Inventory system for the warehouse allows you to automate all processes, eliminating the need for paperwork that requires significant resources. Provides all users with general access to the database, provides employees with the necessary information for quick and high-quality work.
Completion and shipment
Warehouse management software ensures quality order picking, which means that the picking process will be carried out according to warehouse standards, FIFO, FEFO, FPFO and LIFO methods. A warehousing management system will ensure that a properly assembled order is delivered to the right address at the right time.
Customer service 
Warehouse Management System improves the quality of customer service through fast and error-free processing of customer orders and on-time delivery. High-quality service increases the competitiveness of the company, helps build the loyalty of current customers and attract new customers.
Management and control 
For businesses that need advanced control capabilities, the warehousing management system program offers product tracking by various characteristics: serial numbers, expiration dates, product codes, etc. Returns and quality assurance issues are quickly resolved by tracking supply chains. Based on the available information, various reports can be generated: efficient use of warehouse space the need to increase or decrease warehouse space the efficiency of each employee of the warehouse optimization of the number of personnel analysis of financial costs based on data on the volume of storage and the number of operations performed
Types of warehouse management systems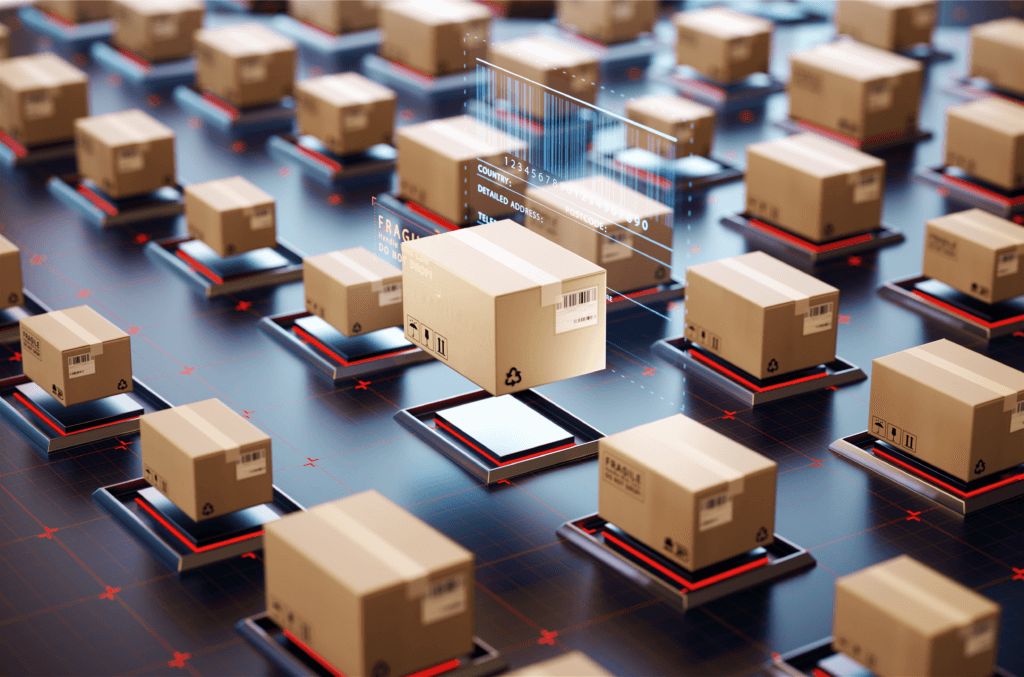 There are different types of warehouse management systems, but the most commonly used types of warehousing management systems are a Standalone System, ERP Module, Cloud-Based, and Supply Chain Module. They all have unique benefits for different warehouse needs.
Standalone System
A standalone system is a small business warehouse management software
which has a restricted set of functionality and is best suited for smaller warehouse operations or those who want to use it in conjunction with their other supply chain operations. Because standalone only includes warehouse management features, they are most likely the cheapest. When a company chooses to use a standalone warehousing management system, they gain access to its simplicity. Some warehouses are small enough that they can manage a lot of things manually and with spreadsheets, so a standalone can easily integrate with those systems.
Some of the activities a business can manage using a standalone system include: Picking, Packing, Shipping, Receiving, Returns, FIFO or LIFO data management, Cycle counts, Barcode scanning and Inventory tracking.
ERP Module
For warehouses or organizations wishing to develop and improve their supply chain operations, an ERP, or Enterprise Resource Planning Module, is one of the finest solutions. ERP Modules may be the ideal option for 3PL companies looking to expand their operations since the functions included can help them structure their supply chain, accounting, HR, and even customer interaction platforms.
Enterprise resource planning (ERP) refers to organizations that use specialized software to manage day-to-day administrative operations. Supply chain operations, accounting, customer support, project management, risk management, and purchasing can all benefit from ERP software. An ERP Module may be the best option for firms that require a lot of stability.
Supply Chain Module
As previously said, warehousing software assists fulfillment services in managing their core warehouse activities such as picking, shipping, and receiving. However, that is only a part of the puzzle. A supply chain module can help with customer service, vendor management, transportation management, material handling, inventory control, enhanced user interface, and customer relationship management, in addition to managing common warehouse management activities. To check off their best practices checkboxes, 3PLs will frequently use this supply chain management system in conjunction with other warehouse management systems.
Cloud-Based Platform
A cloud-based platform will be the greatest alternative for quick integration and enhanced convenience. Cloud-based platforms can often be chosen and used by third-party logistics or e-commerce warehouse management systems since they already outsource much of their warehousing operations. The cloud can assist them in bringing all areas of their business together in a single, easy-to-use platform.
Cloud technology in the warehouse has a number of advantages, including improved security, less IT maintenance, and lower costs. Integration and management of the warehousing software become much easier and cheaper with cloud-based systems because they run on a server and system outside of their business.
Businesses would also save money by having an outside IT staff handle their systems rather than hiring someone in-house.
How to choose a warehousing software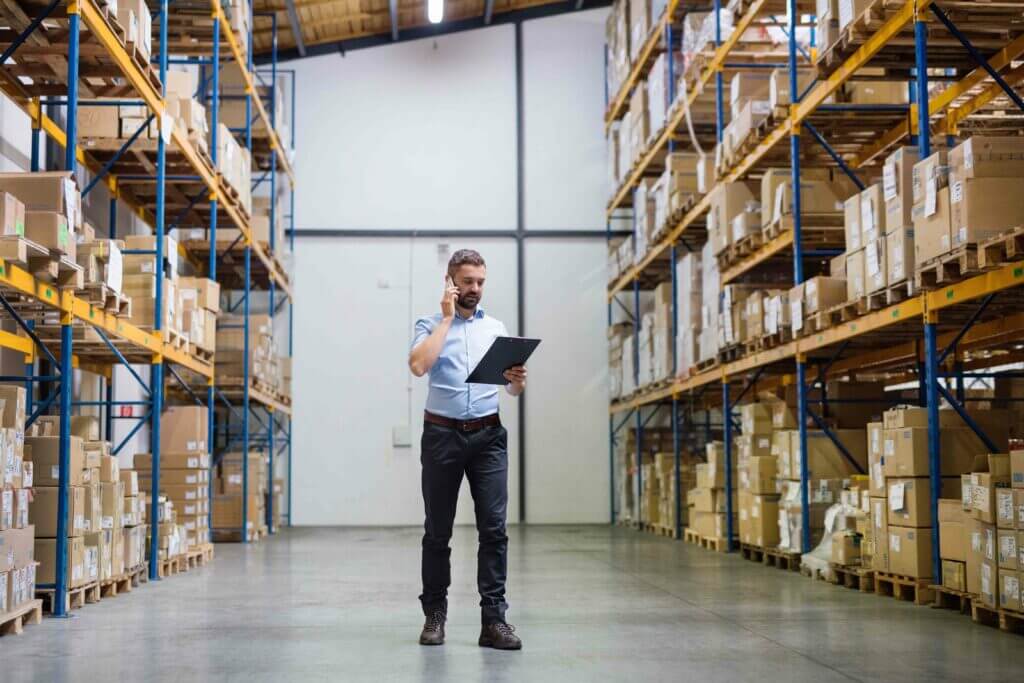 There are various types of warehousing management system systems on the market, there are simple box solutions, and there are complex integrated warehouse management systems suitable for large warehouses. To choose a warehousing management system, you need to take into account a number of factors, some of which we will consider:
Functionality: warehousing management system systems on the market can perform different functions, as they can be targeted at different industries. What functionality does your business need in order to satisfy your tasks, the needs of your clients, regulatory bodies and shareholders of the company? Choose a warehouse management system that has flexible functionality and strong scalability to support all the requirements of an evolving logistics business.
Warehouse size: Large warehouses need more advanced management systems than smaller warehouses. This is due to the higher complexity of the operations performed and the large volume of technological processes in a large warehouse. The larger the warehouse, the more difficult it is to calculate the cost of one transaction, therefore, in this case, it is necessary to organize a detailed tracking of each warehouse operation.
Customer needs: before implementing a warehousing management system, determine the functionality you need, and also choose the software that can provide you and your customers with the required level of service. For example, you have an online store and you need to organize an inventory of goods in real-time, or you need to provide customers with the ability to track their orders …
Warehouse management system cost
The cost of implementing a warehousing management system warehouse management system depends on the complexity of the project, the scope of work and the software provider. Choose a system based on its functionality and cost.
Before choosing a solution, estimate the timing and cost of implementation. Choose a solution that is cost-effective for your business. As a rule, the basic version of the solution does not have a wide functionality that can cover all the tasks of a logistics company. If you have a developed enterprise with a wide range of tasks, then the right decision when choosing a warehousing management system will be the option of choosing an integrated warehouse management system with flexible adaptive functionality, the implementation of which is possible for the optimal budget for you. When choosing a solution provider, think not only about the current tasks of the warehouse but also take into account the long-term needs of your warehouse, which can be implemented in the warehousing management system.
Difference between inventory management and warehouse management system
While inventory system for warehouse and warehouse management have overlapping functions, they are two distinct parts of business management. The main distinction is that one is focused (often in great detail) on everything that happens in the warehouse, whereas inventory management oversees a larger range of inventory-related business processes. Neither role is necessarily more important to operations than the other; in the end, the exact system chosen by a company will determine this.
One of the most noticeable distinctions is that warehouse management is more complex. Warehouses are usually divided into several compartments and bins by management systems, allowing specific products to be located in a specified region of the warehouse when needed. Inventory management, on the other hand, is more focused on product details rather than just what is in the warehouse. Warehouse management is not just the location of things, but also the precise control of what occurs within the warehouse. For example, what actions warehouse employees should do and when, how products should be housed and treated, and what processes should be followed for various items in the warehouse. Some warehouse management software systems connect forklifts, packaging machines, and conveyor systems, resulting in a more streamlined and efficient warehouse.
Conclusion
Undeniably, warehousing serves a vital function in the business process by allowing physical things to be stored. Warehousing software is a solution that allows you to store goods more quickly, easily, and efficiently.