In the digital age, businesses that have truly mastered the art of retailing know that digital transformation can play a huge role in succeeding on this front. Retailers who are adapting their strategies with new technology are most likely to continue to see a steady rise in their in-store sales. In this post, we will give you a sound understanding of the best retail management system. In the end, you might also find out the best Retail Management System that contributes to the future success of your business.
What is a Retail Management System?
In its simplest form, a retail management system (RMS) is a platform that combines several technological tools to support the operation of a retail store or chain.
Retail management systems can help retailers provide multiple services to customers in one place, thereby streamlining the process of running a store. For example, a retail management system can offer a combination of some solutions such as customer checkout, shift scheduling, or finance tracking to improve business performance… What's more, some platforms are compatible with mobile devices, which assists employees in completing the task on the go.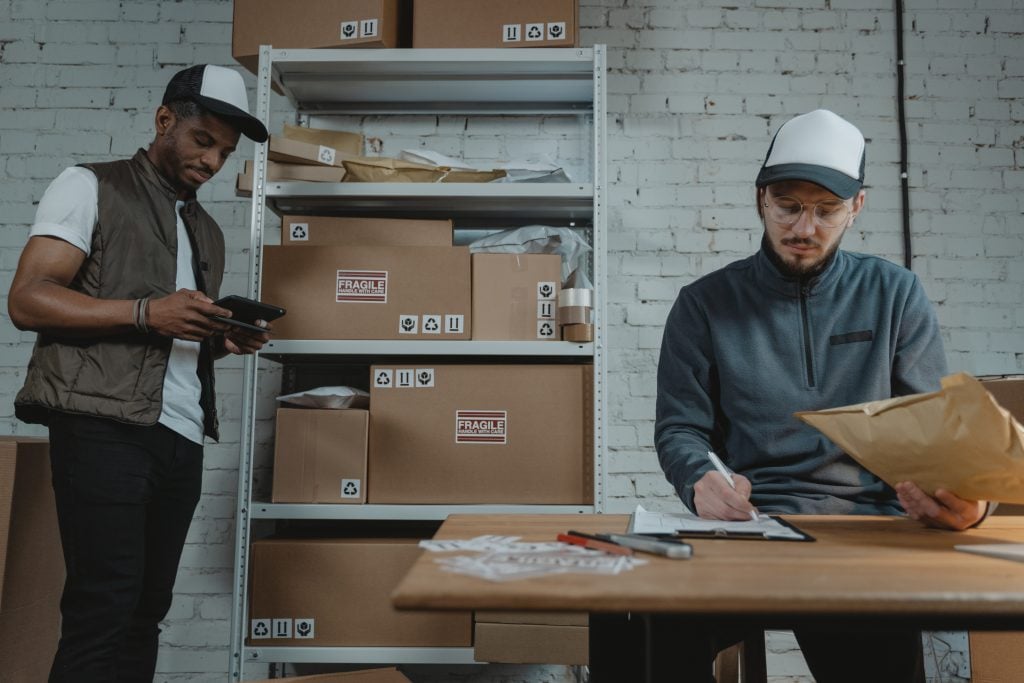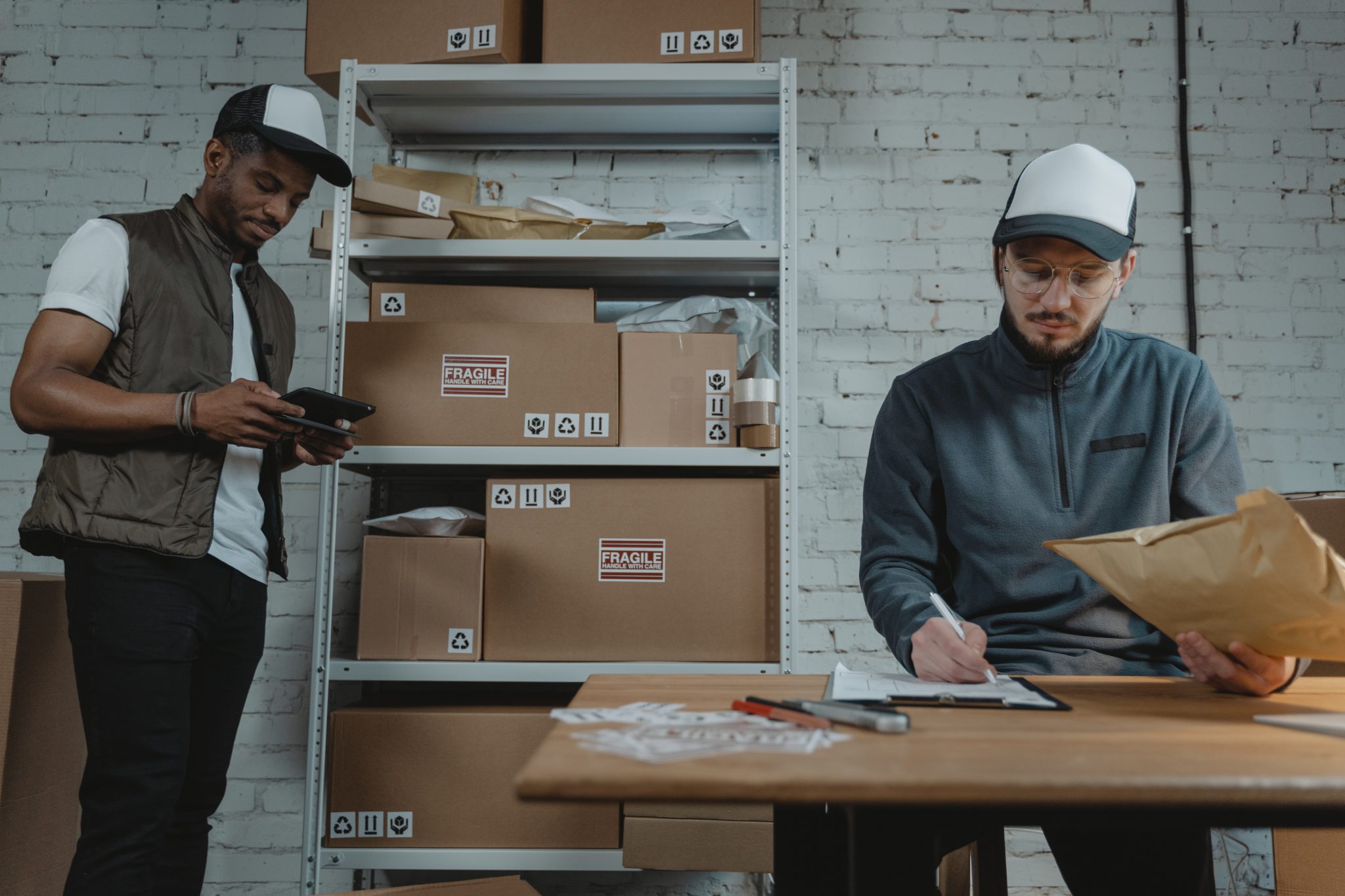 Below are some typical components of a retail management system. The elements and functions vary depending on the platform you adopt.
Inventory management.
Workforce management.
Point of Sale (POS).
Accounting.
Customer relationship management (CRM).
Analytics.
Marketing or eCommerce tools.
What To Look For In Retail Management Systems
Choosing the right retail management system is an absolute necessity. Pick the wrong one and you will be playing with fire. Let's have a look at some features to keep in mind when considering the best retail management systems for your retail outlets:
Point of Sale Features
​​POS is known as the transaction center of your business. All of the essential data (sales transactions, customer information, and updated inventory counts) is converted into the entire system through your POS terminal. Your RMS then uses analytics to transform this raw data into valuable reports, powers your inventory management capabilities, and more.
Customer Relationship Management (CRM)
These are capabilities related to how you communicate with and advertise to your target audience. Loyalty programs, email newsletters, transaction history monitoring, and even the storage of proper contact information are all part of this. Knowing how your consumers engage with your business can help you establish long-term partnerships.
It is important to underline that a major feature of RMS is that all of the distinct capacities communicate with one another, informing one another. The inventory count is updated and new data is sent to your analytics when you make an online transaction. To better achieve your goal of running a successful and productive firm, make sure your tools are all connected.
Inventory Management
Retailers should make a commitment to ensure that no client is left behind or unsatisfied. That is easier said than done, as manual inventory management is time-consuming and frequently results in merchants being short on popular products.
In 2023, sophisticated inventory management for your retail management system has become more and more crucial for your business's survival. Inventory management tools give front-line personnel a clear and accurate image of inventory, allowing them to make recommendations that improve client experiences while also increasing revenues through upselling and cross-selling.
Analytics and Reporting
One of the most compelling reasons to utilize RMS in your company is its analytical and reporting capabilities. Through reporting, you can stay updated on all aspects of your business such as inventory, staff hours, and sales performance. If you don't have an RMS, you'll have to manually update spreadsheets and use elaborate pivot tables to get this type of information.
Look for analytics that tracks sales in real-time and can show you what is selling, when it is selling, who is buying it, and who is working when it is sold. Such information can definitely help you in purchasing, staffing your store, running promotions, and establishing your business hours.
Ability To Store Credit Cards For Repeat Customers
Look for functionality that allows you to save the credit card information of your most loyal clients to make payments more seamless. With these functionalities, Customers will no longer have to read out their credit card numbers over the phone. Alternatively, if the purchase is happening in your store, you might find functionality that automatically sends receipts via email when the credit card is used. Of course, your customers have to agree with this type of functionality.
Transform Your Retail Business With Odoo Solution
A Brief Overview about Odoo
Released in 2005, ODOO has become the favorite choice of retail management system for many companies as it handles a wide range of business needs. In other words, we can say that it is a comprehensive suite of open-source business apps for the retailing industry.
Let's take a look at some of Odoo's exceptional retail management system features that contribute to its robust function:
Open-source and free enterprise resource planning systems.
Integrated scalability.
Easy to customize.
Intuitive user interface.
Functional coverage expands to many different areas: CRM, Sales Management, Warehouse Management, Manufacturing, Project Management, Purchasing Management, POS.
Regarding the price, besides a 15-day free trial, Odoo set a reasonable subscription pricing plan for each entity in the corporate world.
Individual: $7.5/new user/month, $10/user/month (only for cloud-based version), $72/user/year.
Enterprise version (cloud-based and on-premise): $28/user/month, plus the costs of the applications.
Basic Success Pack: $977.50/25 hours (expire after one year).
>> Read more: TOP 15 Project management software to grow your business
Odoo Retail Management System – The ideal match software for the retailing industry
After having general knowledge about the platform, let's get down to business with some key features that make Odoo a perfect fit for retail businesses.
Point Of Sale
Odoo POS offers a smart and flexible interface so that any retail company can use it without hassle. Other than that, this intuitive interface also allows you to configure different modes to meet your precise needs.
The feature stays reliable even when there are problems with your Internet connection. All you need to do is activate the system under a network, then you can enjoy the convenience of Odoo POS at any time and anywhere. Email marketing is another useful function integrated with Odoo retail management system POS. Specifically, with this module, users can keep track of customers' habits and easily send them special offers and sale notices.
Regarding inventory management, the Odoo Inventory app automatically inputs transactions from the POS and provides accurate forecasts of stock levels. As a result, retail owners can have a consolidated and real-time view of all their operations and inventory. Besides, the POS solution is compatible with Odoo eCommerce, which helps to avoid overlapping features and turns your business into a truly multi-channel one.
Sales
In terms of sales, Odoo proves to be an effective retail management platform to help buyers manage and classify their sales orders into a well-structured and hierarchical system. That means they can create new orders and review existing ones in their various states.
Unlike other retail management systems, Odoo allows customers to sign the online quotation anywhere with their e-signature. Once the confirmation of an order is done, the delivery of goods and invoicing is automatically triggered.
At the same time, the Odoo sales module serves the function of a showroom of your products and services. It displays detailed descriptions, images, prices, promotional programs, and quotations. Plus, owners can rest assured that contracts and invoicing phases are recorded thoroughly, which frees employees from the complicated clerical work.
Subscription and Rental Solution
Obviously, maintaining a customer's active subscription through a positive shopping experience is crucial for any retail company to drive sales. And Odoo's retail management system is an excellent choice to help business owners achieve the goal.
In detail, there is no login requirement, and the signup procedure is also alleviated with some simple steps. Once customers are delivered to the main screen of Odoo, they will be welcomed by a user-friendly portal containing all their data and contract options. In terms of payment, Odoo retail management system software is a time-efficient solution thanks to its auto-invoice settings. Thus, recurring billings are handled quickly, leading to a better customer experience while shopping at your e-store.
With regard to rental solutions, Odoo is an ideal match to streamline your rental process. In particular, business owners can enjoy a hassle-free method of managing their rental orders. For example, they can create the delivery, return or schedule from one single view, keep an eye on the stock as well as send professional quotations to customers. Last but not least, Odoo offers an all-in-one solution package – with other Odoo apps joining hands to manage the complete lifecycle of rental products.
CRM
CRM is among the innovative retail management solutions offered by Odoo. With this module, business owners can efficiently track leads, close opportunities, and grasp a broad overview of sales activities in an intuitive dashboard.
Also, the platform automates key tasks such as communication, prioritization, identification, notification, assignment, and case resolution to enhance collaboration in the workplace. Finally, it provides useful tips and best practices to enable business users to strategically configure and deploy their CRM.
Odoo – Magenest One Stop Solution
A recent increase in technological advancements has made the shopping experience easier for clients and has established new online marketplaces for customers to purchase items. For brick-and-mortar retailers, the new challenge is keeping their businesses current, competitive, attractive, and fast-growing while using modern technologies. However, Choosing the best retail management system on your own might be a daunting task. This is where Magenest helps retail businesses in making smart purchasing decisions.
As one of Odoo's most trustworthy partners, our experienced developers and extensive expertise in retail management will provide you with the best Odoo solution to help retail businesses save money and increase profits. We include Open Source Solutions such as Odoo, Magento, and other eCommerce development. Magenest commits to deliver excellent and high-quality service for Information Technology & Software Solutions to clients worldwide. Thousands of businesses rely on Magenest' researched insights and updated lists of software products and services to make informed business decisions. Check the list of the best retail management case compiled by Magenest team to have the best solution for your business
Conclusion
The world keeps moving, and so does Odoo. When technology never stops developing, you need a strategic partner who will go with you, no matter how long and challenging the way will be. Odoo will always explore and create new features to fit every foundation and field. All you need to do is "mind your own business". We hope with this informative article, you can have a decent choice of technological software to lift up your business.