Warehousing is an important core factor in the whole business and also in the retail supply chain. While it may not be the most exciting topic, warehousing and inventory storage have an impact on everything from procuring raw materials to properly managing inventory to sending orders to customers on time. Though warehouse concepts have remained mostly unchanged over time, warehousing solutions have advanced significantly. With the rise of new technologies, urbanization, and the ever-expanding world of online shopping, storage has never been more popular — to the point where there is a lack of warehouse space and on-demand warehousing is sprouting up. Let's find out 5 warehousing types to optimize a business's warehousing distribution and apply warehousing software to keep track of warehousing activities.
What is warehousing?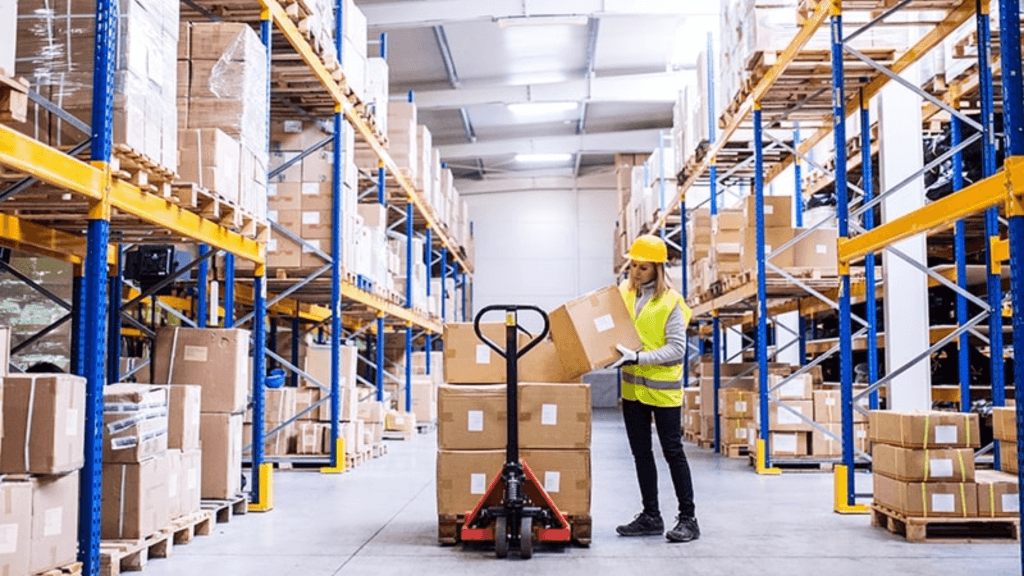 Warehousing is the process of storing physical products in a designated warehouse or storage facility until they are sold or disseminated. Warehouses store products in a safe and secure manner, keeping track of where they are, when they arrived, how long they've been there, and the quantity on hand.
Small firms: Inventory warehousing can be done from home for small or fledgling firms until they outgrow the area. At that point, a company must rent storage space, lease a warehouse, or outsource the logistics process to third parties, who will then keep merchandise in their warehouses.
Ecommerce firms: Products are stored in facilities until an order is placed online, at which they are delivered directly to the customer. Inventory may be temporarily held in a warehouse before being sent to a brick and mortar store in traditional retail.
Why is choosing warehousing types important?
For more efficient functioning of the warehouse, it is necessary to determine the most optimal warehousing types for goods. The type of warehousing involves the choice of technological equipment for storing cargo and the form of placing it in the space of the warehouse.
The choice is influenced by: warehouse area, warehouse height, used commodity carrier, volumes of delivery consignments, peculiarities of cargo commissioning, free access to goods, conditions of storage of goods, breadth of the assortment of goods, ease of maintenance and capital costs. The placement of technological equipment should ensure maximum use of the area and height of the warehouse. By choosing the right warehousing types, these advantages of various types of warehousing are considered:
A high degree of utilized area and volume.
Free access to the goods.
Ensuring control over structural changes in reserves.
Ease of maintenance.
Automated control.
Minimal operating and maintenance costs.
Different types of warehousing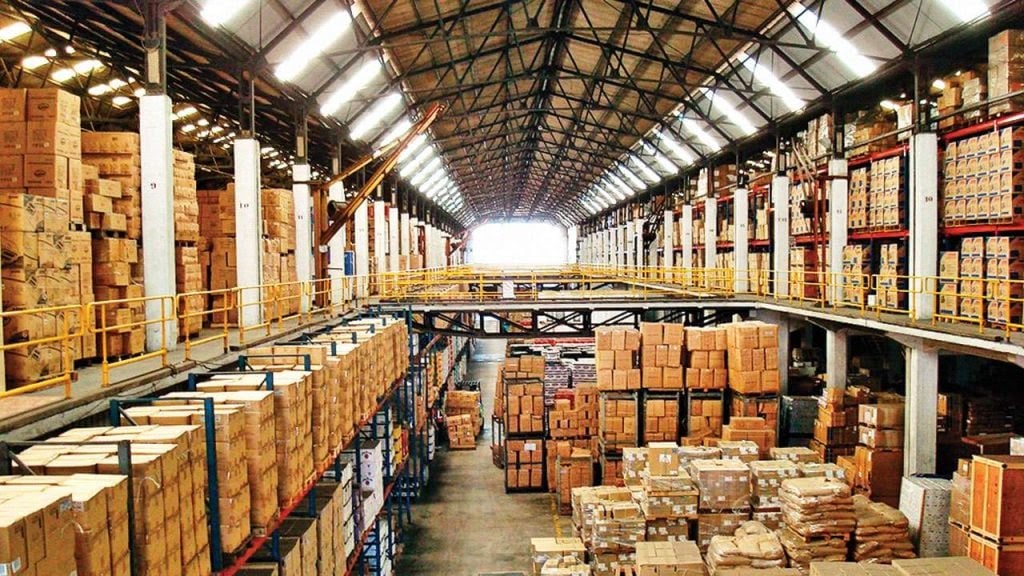 Here are the five most common warehousing types, along with their advantages and disadvantages.
Public Warehouses
Many small businesses can't afford to own or lease their own types of warehouse storage systems. Companies can rent short- or long-term storage space from public warehouses on a month-to-month basis. Governmental agencies own public warehouses, which they make available to commercial businesses. Both commercial and personal usage of public warehouses is permitted. Businesses could be charged per pallet or every square foot of space used.
One major advantage of using public warehousing types is that they are easily found online. A company may find a public warehouse that meets their storage needs, purchase space and start using it right away. But public warehouses are also one of the more expensive warehouse storage options available. Costs include $5,000 to $25,000 for a private dock, $300 to $400 for an office and $20,000 to $45,000 for a warehouse pad. On average, companies using public warehouses pay $1.50 to $1.75 per square foot per month for storage.
Private Warehouses
Private warehouses are more costly than public warehouses, but the storage costs are far more reasonable. These warehousing types are owned and operated by a single company and are larger than public warehouses. Like public warehouses, private docks are often located in urban areas. But they generally feature additional office space and a greater demand for workforce. They also provide additional security for companies because of their larger size. For example, they usually have a 24-hour employee security presence to prevent theft and vandalism.
Costs for private docks are anywhere from $2,000 to $15,000 per dock. It depends on the size, location, and floor plans of the structure, plus additional upgrades. Those costs are one reason private docks are usually only available to large and very large companies. Smaller companies may lack the storage and workforce demands, or they can't afford the expense. Bonded Warehouses A bonded warehouse is a type of warehouse that can store imported goods before customs duties are required to be paid on them. Goods may be stored here for many months, even years, without incurring customs duties.
Bonded warehouses
Bonded warehouses are warehousing types where imported items can be kept while customs charges are paid. When corporations rent space from them, the authorities provide them with bonds to ensure that they will not lose money when their items are distributed.
Goods purchased from one company would be used, and goods sold from another. Before bonded warehouses were legal, the two major retailers created their own bonded warehouses for buying and selling imported goods. The high price paid by the bonded warehouses meant that when the importing company finally sold goods, it had no money in its account, and therefore no money for buying goods for its next importing cycle.
Co-operative Warehouses
These kinds of warehouses are owned, managed and controlled by cooperative societies. They are very special entities, whose objective is to distribute goods and services on the basis of community consent. Co-operative warehouses often set aside space for educational purposes as well. Non-profit Co-operative Societies: These warehouses, for which all or a portion of the members' capital is used to provide warehouses as well as the management services, are almost exclusively owned by such societies. These warehouses are being designed and managed to be competitive, and can sometimes surpass the WTS in terms of quality and location.
Distribution Centers
A distribution center is a storage facility that is usually designed to meet specific needs. The storage is used for temporary needs and items are shifted quickly within the supply chain.
The main function of a distribution center is to serve as a staging point for inventory so that stock can be shipped to its final destination with minimal loss of the product and costs. In the shipping and receiving industries, a "punch list" is an organized listing of tasks required to be performed by distribution center staff before products are shipped or received. In practice, a punch list includes all documents and forms that must be completed before products can be shipped. In most cases, a distribution center's primary responsibility is to serve the immediate needs of the company for which it works.
Types of cold storage warehouse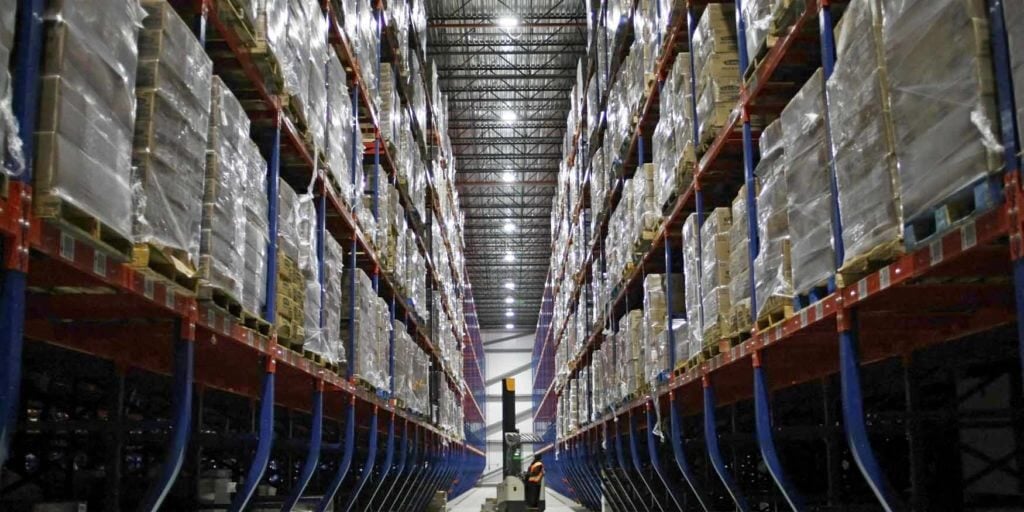 There are different types of cold storage warehouses out there, from individual units to entire dedicated facilities. Types of cold storage warehouse include:
Refrigerated containers.
Blast freezers and chillers Cold rooms.
Pharmaceutical grade cold storage warehouse.
Plant attached cold storage warehouse.
Dedicated custom cold storage warehouse facilities.
Freestanding cold storage warehouse.
It is very important for you to choose a cold storage warehouse for your inventory. It is imperative to understand that a good cold storage warehouse is good for your inventory and can create profitability for your company.
Warehouse software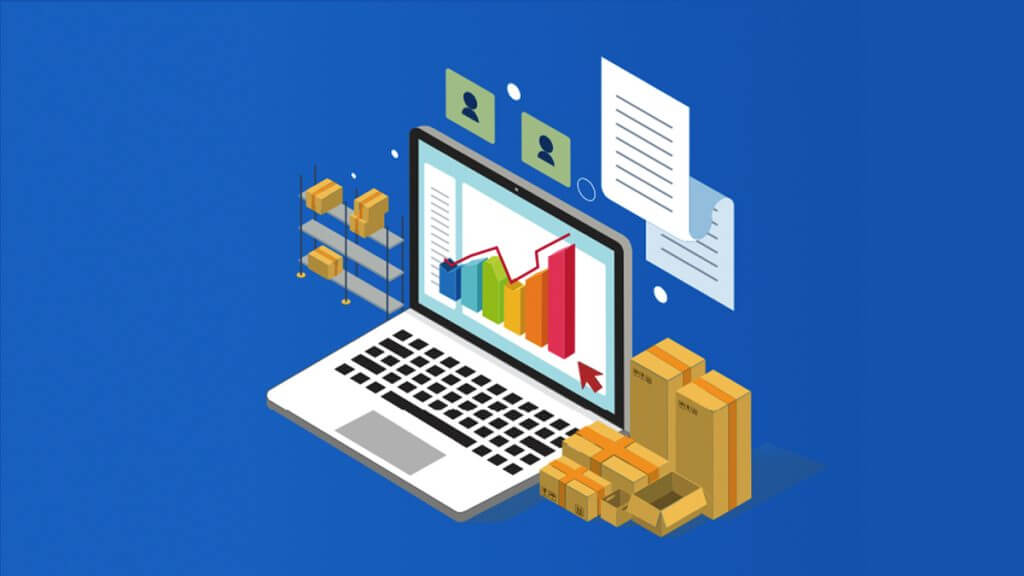 Warehousing is an automated system that is used to manage and optimize the day-to-day activities and operations in the distribution. Warehousing software covers inventory gathering and storage, human and automatic selection, and tracking things to be dispatched.
When the inventory and workload are greater than what can be handled manually, using spreadsheets in warehousing software solutions are largely tactical tools acquired and employed by enterprises to meet the unique customer demand requirements of their supply chain and distribution channel. Warehousing software helps warehouse and distribution center managers plan, organize, staff, direct, and control the use of available personnel to move and store materials into, within, and out of a warehouse. It also aids employees in the movement and storage of materials in and around a warehouse.
This software is used to keep track of warehouse activities in different warehousing types, from the time products are delivered to the time they leave. Inventory management, picking methods, and auditing are all part of these operations. The solution aids in the reduction of paperwork in your processes as well as the reduction of human errors caused by manual picking and storage processes. As a result, you can save time, increase staff productivity and efficiency, while lowering operating costs.
There are dozens of warehouse programs for accounting and distribution. They can be divided by stability, functionality, cost, and intuitiveness of actions. Technical support plays an important role, as without a response from the technicians, it is impossible to carry out an operation or identify excess.
Conclusion
Different warehousing types offer different functions and needs from firms. It is now advised managers understand the benefits of warehousing and urgently choose the right type of warehousing. Besides, by using warehousing software, firms can optimize and control the whole process of distributing products.