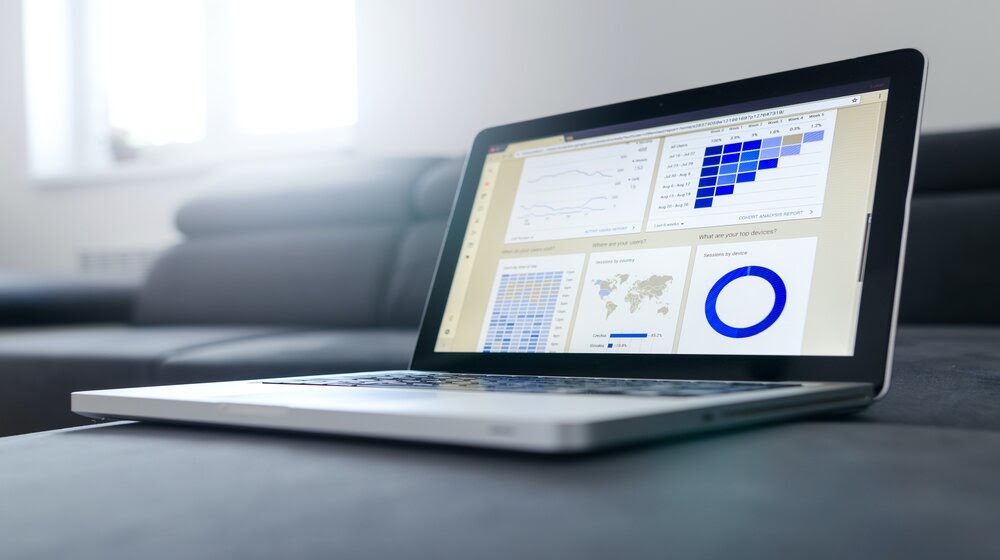 As the accounting department is crucial for business health, choosing how to practice and support is challenging and plays an integral part in its success. They should be the ones that can integrate with a business's current commercial strategy. Therefore, the right choice of accounting solutions software will save a lot of time and money. In this blog, we want to mention Odoo as one of the best accounting solutions in the market today by listing its accounting features. Keep reading to know what they are.
Odoo – The Greatest Accounting Solutions for Small Businesses
It has been a while since people consider traditional accounting a dull and unexciting part of a business. It costs unnecessary time, human resources, and finance. It is urgent for businesses to offer a more efficient process. Odoo provides users with many belong-to-future accounting features that can help to optimize your business management and create a giant leap in sales.
Accounting solutions online – Banking
Bank Synchronization
Odoo connects your banking process all in one place by reconciling transactions. With the only one-time setup, Odoo will sync with your bank automatically at intervals you configure. Also, Odoo supports unloading statements in different formats such as CSV, OFX, CAMT, or QUIF. Therefore, you can get all your transactions in one place. The process will completely follow U.S. accounting standards.
Account Reconciliation
Besides, Odoo accounting solutions software can batch payments with adjustable value, allowing companies to check credit card transactions and automatically adjust the applicable fees to appropriate expense accounts.
Check Register
Also, Odoo accounting solutions software provides businesses overview reports that help monitor and also offers to check register to record checks and transactions within the company and thereby calculate the running balance of their accounts.
Odoo accounting reports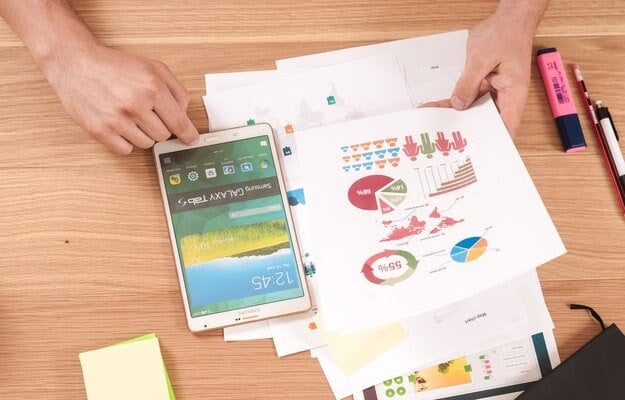 Budgeting Tools
Odoo accounting solutions software has a full collection of tools allowing you to set expected expenses or income for a future period along with reports.
Executive & Analytic Reporting
The Odoo accounting module helps you keep track of the expenses, from general to very detailed. This is critical to small businesses when the budget is limited and they don't have many employees. Also, clearly understanding your company's financial status helps you and your team produce more strategic decisions.
Financial & Tax Reporting
Odoo accounting reports provide users with a complete collection of GAAP financial statements to track all the transaction details based on category. Besides, Odoo accounting will provide businesses periodic tax reports following particular local tax rates.
Sales & Invoicing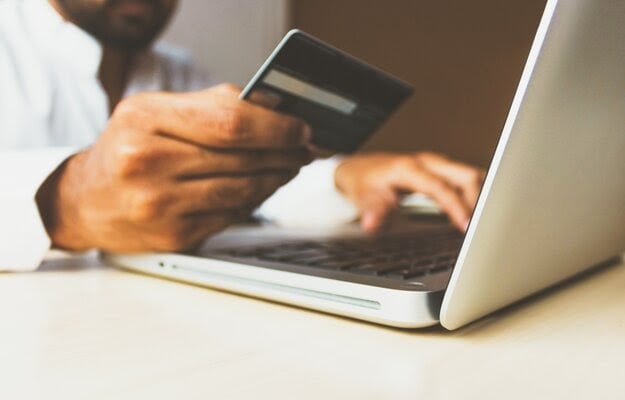 Credit Card Payments
Many payment methods integrated with the Odoo accounting module include Stripe, Authorize.net, Plaid, Ingenico, and PayPal. Therefore, things are safer and more convenient for customers and business owners in subscription sales.
Invoice Automation
One of the fantastic accounting features of Odoo is customizing and automating invoices. Using Odoo accounting software, you can save time and employees manually releasing invoices for each customer.
Keep Track & Follow Up
Odoo accounting solutions online help businesses keep connections with customers by following invoices from the beginning. Therefore, you won't miss any single customer and increase sales by recontacting old clients.
Billing & Expense
Cash Flow Control
This Odoo accounting solutions feature gives you a view of your business's bills and their age. Also, it provides a record of multiple vendor deposits in one purchase order and generates a deposit report for a full view of your payment. Therefore, business owners can easily ensure that the accounting record is accurate.
Bills Work
When using Odoo accounting, you will have all access to work with your bills, from uploading to batch printing. Also, the activated Odoo Accounting three-way matching feature can prevent fraud and errors in your purchase-to-pay process.
Enterprise
Full Integration
Odoo accounting solutions online is a fully integrated system, connected to all functions of the platform, which has thousands of available apps. That means there are many choices of currencies, up to 170, along with multiple languages.
Multiple Connections
There is an excellent connection between different companies, users, websites, warehouses, and sales channels. That helps businesses optimize the administration, website, and stock management and increase sales.
Productivity & Intuitiveness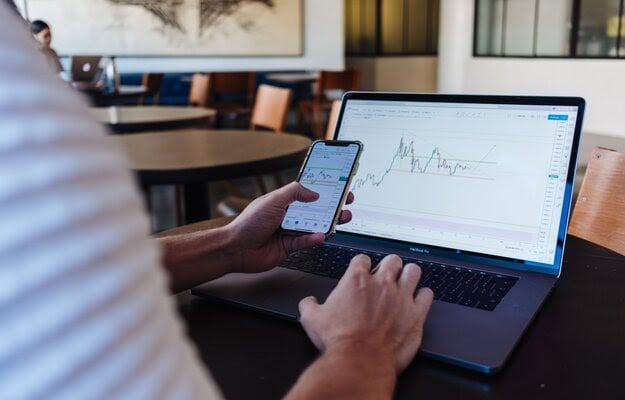 Virtual Assistant
Odoo Accounting features a virtual assistant to help your users automate accounting operations and efficiently access information. Therefore you can minimize unnecessary detours and maximize efficiency with streamlined and intuitive workflows. More than that, by practicing bulk actions, you can now save your time and energy in day-to-day operations.
Unlimited Customizations
There is an excellent connection between different companies, users, websites, warehouses, and sales channels. That helps businesses optimize the administration, website, and stock management and increase sales.
As ERP software comes as a suite of related applications, providing the most efficient and precise service, Odoo accounting does not stand out of the circle.
Odoo accounting module: Up-to-Date & Automic
Odoo's accounting solutions open a wide gate for businesses to get rid of manual work. Even when you have 100 warehouses to manage, using cutting-edge automation and advanced routes, Odoo can confidently cut that number down to half.
The world keeps moving, and so does Odoo. When technology never stops developing, you need a strategic partner who will go with you, no matter how long and challenging the way will be. Odoo will always explore and create new features to fit every foundation and field. All you need to do is "mind your own business".
Magenest is one of the top exponents in Odoo ERP and has shown its expertise in Odoo accounting and other modules. Besides, at Magenest, you can find all the best Business and Enterprise solutions. They include Open Source Solutions such as Odoo, Magento, and other eCommerce development. Magenest commits to deliver excellent and high-quality service for Information Technology & Software Solutions to clients worldwide.
Don't hesitate to experience Odoo's accounting solutions with a wide range of features. There is always a FREE option for you to try before making any decisions. Contact Magenest today!
Is there anything that you want to know about Odoo accounting solutions? Leave a comment below so we can answer all your concerns. If there are any concerns about Odoo ERP software, contact our experts to get a free consultancy on Odoo ERP software.