In 2022, there are estimatedly 4.62 billion people actively using social media in the world, and this figure is only going to increase with the passage of time (According to Hootsuite). With people connected to the internet at all times, social media is no longer just a place to share and connect with friends and family. The rise of social media has given individuals and businesses alike a new way to interact with each other.
Social CRM is a term that is used to describe the process of using social media to connect with customers and prospects. In this blog, Magenest helps you to explore what social CRM is and find out how to set up a CRM process to track your social media interactions with people.
What is Social CRM?
Social CRM, or social relationship management, is a process for managing customer relationship management through the use of social media tools and technology. Social CRM can be a dedicated standalone platform, or it can be a part of a larger CRM system.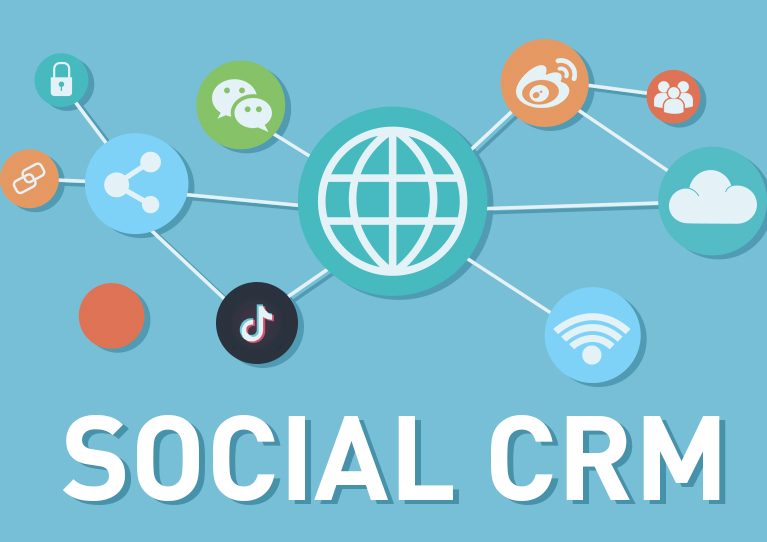 Social CRM allows businesses to build relationships with customers and prospects, engage them in conversation, and collect feedback and information about them. Plus, it provides businesses with insights into what their customers are saying about them online.
Examples and Benefits of Social CRM
The ultimate goal of social CRM is to create a better experience for customers and to build loyalty and advocacy. But when used effectively, social CRM can also be used to support a variety of goals, including:
Increasing customer acquisition
By using social CRM, you can get detailed insights about your customers regarding their demographics, tastes, preferences, buying behavior, etc. All of this information can be used to create targeted marketing campaigns that are more likely to result in new customers.
Enhancing customer retention
Social CRM systems help businesses to enhance customer retention. By integrating social media data with customer relationship management (CRM) data, businesses can get a 360-degree view of their customers and better understand their needs and preferences. Then, businesses can increase customer loyalty and reduce churn.
Improving customer service
Customer service has always been an important part of business, but with the rise of social media, it has become even more critical. Social CRM can be used to monitor what customers are saying about your brand online. This gives you the opportunity to address any negative sentiment quickly and efficiently. Additionally, social CRM can be used to provide customers with self-service options and proactive customer support.
Creating more personalized marketing messages
Social media platforms are a fantastic method to test out new marketing messages and reach a limitless audience with little investment. With social CRM that analyzes customer interactions, you can develop messages that resonate with your target audience and make adjustments accordingly.
Exploring new products and service opportunities
Social CRM can also aid the marketing team in exploring new market segments that may be interested in the company's products or services. This is done via analyzing customer data to identify patterns and trends.
How Social CRM in action looks like
If you've decided it's time to turn social media into a two-way conversation, it might be time to look into getting a social CRM. Social CRM solutions help you turn social media interactions into valuable business insights. It has the potential to deliver returns by driving sales, marketing, and customer service efficiencies: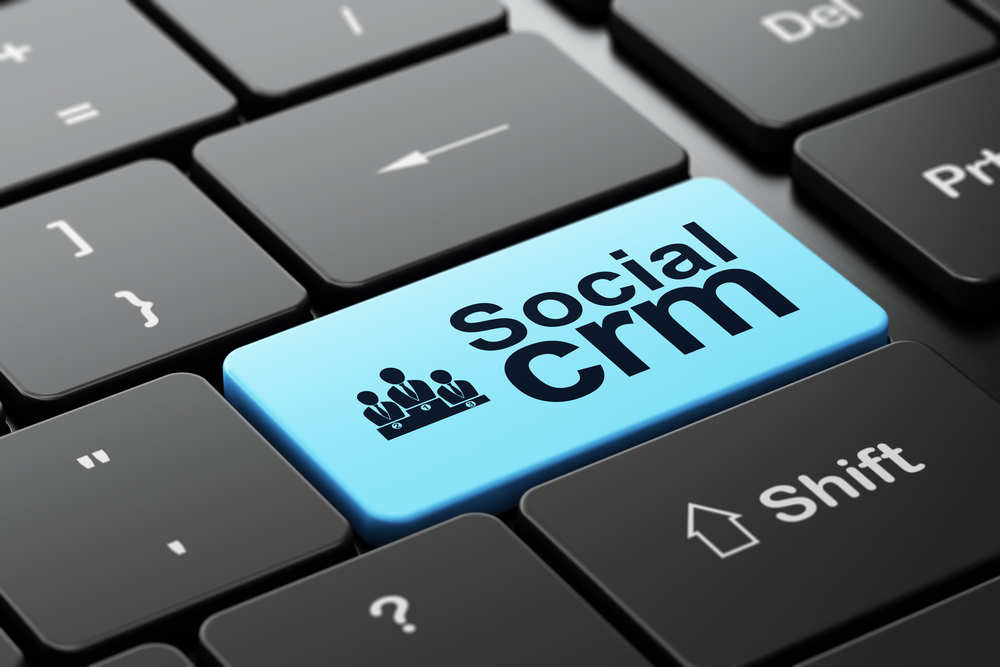 Sales
According to LinkedIn Sales Solutions' internal data, businesses that prioritize social selling are 51% more likely to reach their sales quotas. Social CRM provides sales teams with the tools they need to identify and engage with potential customers on social media platforms like LinkedIn, Twitter, and Facebook. By tracking social media interactions, social CRM solutions help you identify new sales opportunities. Moreover, sales teams can create a personalized experience for specialized users, and nurture relationships with customers.
Marketing
With over 80% of consumers reporting that social media significantly impacts buying decisions, it's more important than ever for businesses to have a presence on social media. Social CRM gives marketing teams the ability to track leads from social media and understand which campaigns are driving the most valuable traffic. Additionally, Social CRM solutions can help businesses automate tasks like lead generation and customer segmentation.
Customer service
As the use of social media trends upward, there's no big secret to customer service on social media. By enabling you to track social interactions with customers, you can deliver faster, more complete resolutions to customer service cases from across your business, and that means happier customers. Whenever customers post positive or negative comments about your business on social media, social CRM solutions can help you proactively track and respond to those comments in a timely manner. Additionally, Social CRM solutions can help customer service teams create a knowledge base of frequently asked questions and answers, which can be used to resolve customer issues more quickly.
How to Set up Social CRM process
While Social CRM can seem daunting, it doesn't have to be complicated. In fact, setting up a Social CRM process can be quite simple. Here are step-by-step instructions on how to set up Social CRM for your business:
Set up or choose the right tools
Social CRM requires the use of social media monitoring and listening tools. These tools will help you track social media conversations, identify customer sentiment, and get insights into what customers are saying about your brand.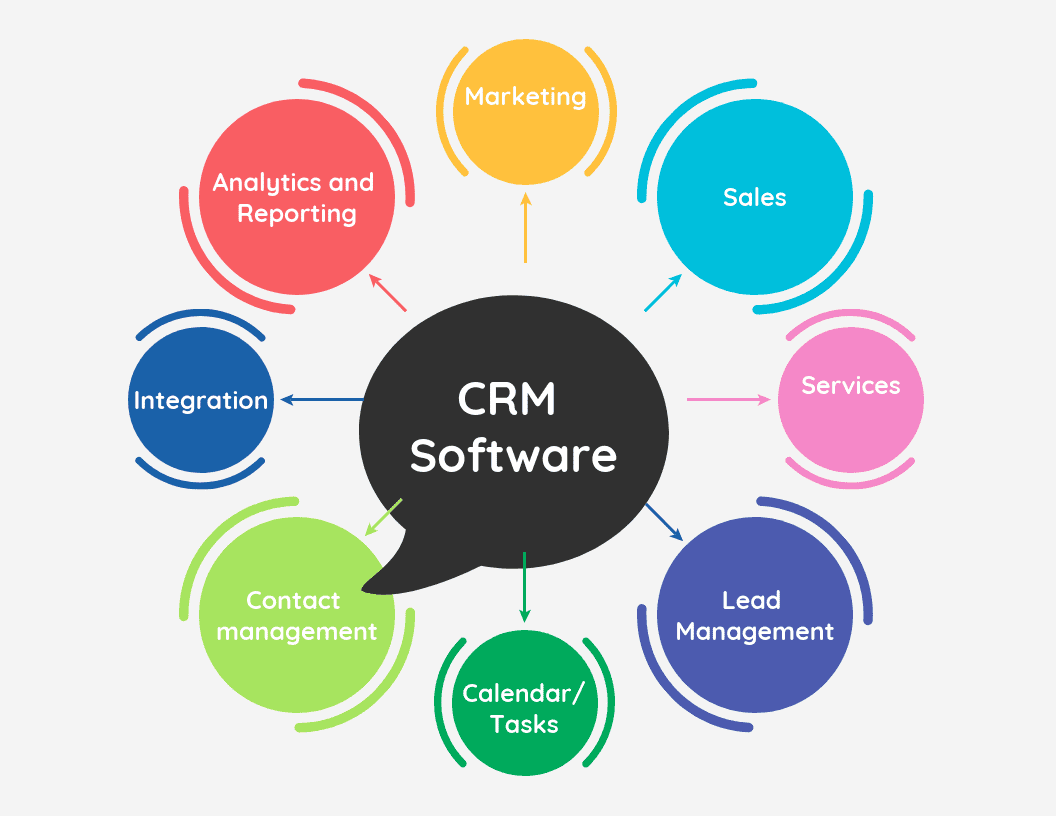 A typical social CRM tool should have the following features:
Reporting and analytics
Real-time notifications
Social listening features
Customer support via social media networks
Now that you have the right tools in place, it's time to create Social CRM processes and workflows. Be sure to align all sales, marketing, and customer service team members on the Social CRM process. This will help ensure that all social interactions are properly tracked and responded to in a timely manner.
Analyze Customer Data
Once your Social CRM is up and running, start analyzing customer data. Use the insights you gain to improve your Social CRM process. Additionally, use customer data to create targeted marketing campaigns and improve customer service. Remember, customer expectations are rapidly changing, so it's important to stay ahead of the curve.
Measure Results
Last but not least, don't forget to measure the results of your Social CRM process. This will help you determine whether or not your efforts are paying off. There are a number of ways to measure Social CRM ROI, but some of the most common include:
Social media metrics
Sales metrics
Customer satisfaction surveys
Conclusion
Social CRM has had a profound impact on the business world, particularly in the realm of customer relationship management (CRM). Businesses need to invest in the best social CRM system to stay competitive and keep up with the demands of the modern consumer.
As an official HubSpot Solutions Partner, Magenest provides businesses with our trust to deliver a superior customer experience. We have a team of experts who are familiar with all the leading Social CRM platforms and can offer impartial advice on which one would be the best fit for your company. Get in touch with us to find out more about our services and FREE consultation sessions!