People often talk a lot about customer experience considering this as a competitive weapon of the business, directly impacting growth in sales, revenue, and profit. But that's only one part. Many brands make good customer experience but still fail to grow or even close. That's why they need a customer success specialist in the company.
Do you know why Vietjet Air is the unit with the highest revenue while the customer experience is not so good? The key is customer success. They do not put customer experience as the top criterion but focus on customer success. Buyers choose Vietjet because they are satisfied with the cheap price, suitable for their finance instead of needing a luxurious and classy service like Vietnam Airline.
Therefore, the question is, what is a good customer experience for if you don't generate revenue and can't connect with your business goals?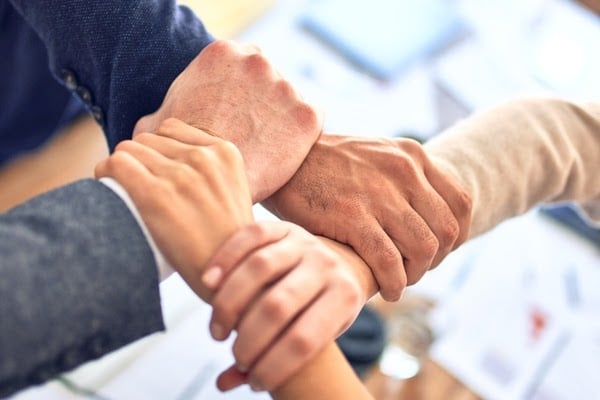 Customer experience covers only one side from the customer side. And customer success answers both: Satisfied customers & Business growth with the lowest marketing costs.
So what is the customer success and customer success specialist career? Why do businesses need them?
What is customer success?
Customer success is the most common word in B2B but unlike other common terms. In fact, it is becoming one of the most important factors in all areas of the business, distinguishing a stagnant company from a company that achieves strong growth.
This is the method that is intended to ensure a customer is achieving the desired results when using a product or service.
Customer success focuses on customer relationship management, tailoring customer and business goals to create mutually beneficial results. An effective customer success strategy often reduces dropout rates and increases your chances of selling.
Why do businesses need customer success?
The success of a business is inevitably intertwined with the success of its customers. If customers succeed through using your product/service, they will continue to use/renew, meaning your business is successful.
In short, customer success is about making sure your customers achieve the expected results during the use of your business products/services.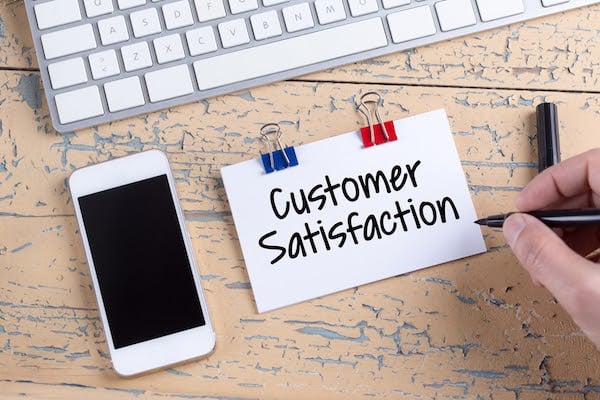 If customers succeed, the business will succeed
The customer success specialist duties are to understand the difficulties customers will face when using the products and how customers can get the most benefit.
Thus, instead of passively waiting for complaints and support requests from customers, businesses need to have a plan to actively approach and help customers in using products and useful features.
Building training programs, blog support posts, sending emails and periodic calls are all customer success activities. So they are also the bridge to help connect the relationship between customers and businesses.
From having efficiency, customers continue to use the company's products. At the same time, businesses have the opportunity to actively approach customers for up-sales (selling more valuable products), cross-sales (cross-selling other products), and positive word of mouth from customers.
Factors that help businesses grow sustainably
Most businesses often see sales and marketing as the only means of business growth. However, the growth in the number of customers but not guaranteeing their success has the potential for customers leaving you with negative word of mouth.
The sales and marketing team cannot help businesses grow sustainably if customers do not achieve what they want. Products or services created to solve a customer problem. The customer success role is a proactive part of customer support to help them use products for the best results.
Control the activities of the customer success team
Thus, the position of customer success manager greatly affects the ability of customers to continue to use products and services. They need the training, guidance, and have the customer success specialist skills to deliver customer satisfaction.
So, who is a customer success specialist?
There are quite a few differences that you need to distinguish clearly between the customer success specialist and the customer support executive. We will discuss more below.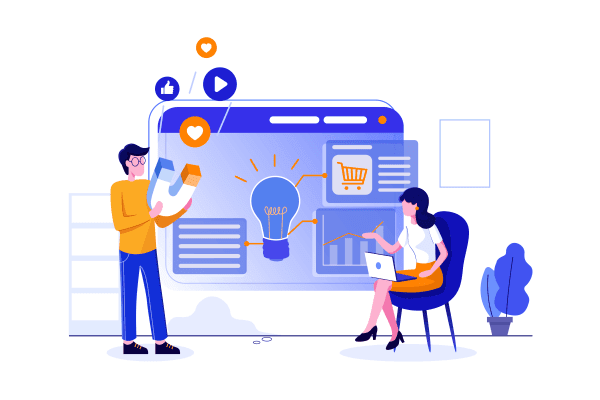 Currently, there is no clear definition of a customer success specialist, but in general, the customer success specialist definition can be understood to mean that person or team are responsible for helping ensure the success of the client's business through proactively contacting and helping customers. Test and use the best products, and track your business growth during the free trial until you sign up for a subscription. Customer success specialists will be the bridge between the needs and problems of the customer with your resolution actions in the team.
In short, the customer success specialist will act as a universal link between customers, businesses, products, data, content, sales, and even support.
The average annual salary of a customer success specialist in the US is about $49,937, but the salary per year range falls somewhere between $44,135 and $58,291.
How to become a customer success specialist?
You should master the following essential customer success specialist skills to have the best possible customer experience:
Conflict Resolution: This ability results in trust and the development of customers. It is an expertise that measures the capacity of the consumers to discover the main problems.
Predictive and expectation management: This is particularly useful if other departments in a company do not anticipate realistic expectations.
Listening and understanding: A person working in the customer success specialist role must listen and understand. As your primary function is to handle and solve problems before they occur, listening is crucial.
Efficient use of IT methods: Good information and the implementation of sales strategies in data software programs will help you carry out tasks efficiently.
Requirements for education
Earlier now, no one has been in primary and secondary school training to efficiently complete customer success specialist duties. Your education experience in art or business must therefore be in order to pursue a career in this area. You must also be careful and genuinely interested in matters that stress both customer loyalty and interpersonal relationships.
For you to become a customer success specialist, university training is mandatory. With these customer success specialist degrees, you will easily become a leader in your job search.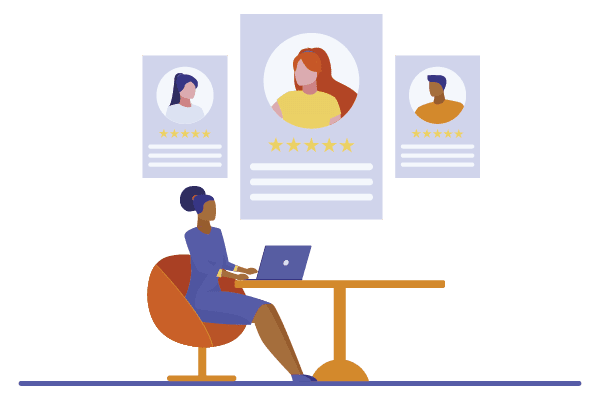 How is a customer success specialist different from a customer support executive?
The first is the autonomy of the work. The customer support executives are usually the ones who accept problems from customers and help them solve them. That means they will answer when being asked. As for the customer success specialist description, they must be the one proactively asking, anticipating, and proving problems to advise and help customers use products more effectively.
Second, to be proactive like that, a customer success specialist must be someone who directly uses that product "as a customer" to detect the problem and with the rest of the team (like Developer, Designer, etc.) and sometimes a customer to find solutions and solve that problem. Customer success specialists will not stand outside the product, read and memorize some basic mistakes customers often encounter, and then answer machines. Customer success specialists will truly "live" with its products.
Finally, right in the name of the title, it is the customer success specialist that must always set the benefit and success of the client business as the goal of its work. Not just selling products to customers, what customer success specialists sell is the value that the product brings to the business through user manuals, detailed and meticulous blog posts.
Final words
Customer success specialists can be a great part to improve a customer's successful program. Take advantage of this, make your customers more successful and they will always be there for you!