When it comes to choosing an eCommerce platform, Shopware and Magento are two of the most popular options. But which one is the best for your business? In this article, we'll compare Shopware vs Magento to help you decide which eCommerce platform is the right fit for you.
Shopware vs Magento: General Overview
Shopware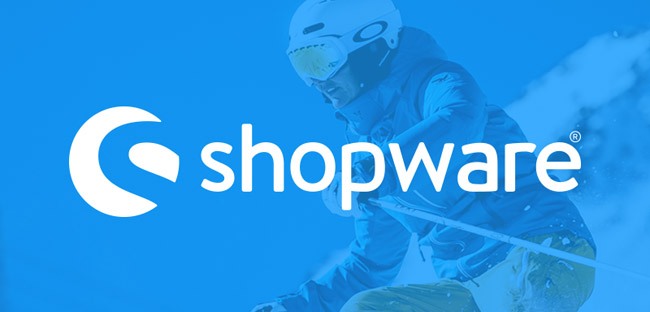 This is a relatively new platform, but it's already making waves in the eCommerce world. Its biggest strength is its flexibility which helps any business to create just about any type of online store, from small businesses to large enterprises. Shopware is also easy to use and customize, which makes it a good choice for businesses that don't have a lot of eCommerce experience.
Magento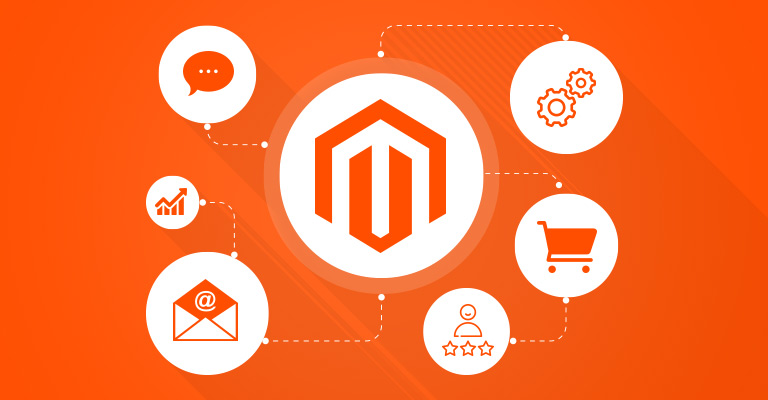 On the other hand, Magento is a more established platform. It's been around for longer than Shopware and has a large user base. This platform is a good choice for businesses that need a lot of customization options; it's very flexible and can be used to create complex online stores. It is also more scalable than Shopware, which means it can grow with your business.
Detail Comparisons between Shopware vs Magento
Pricing
Shopware
Shopware presently offers three editions:
Starter Edition (Shopware Cloud)
To get started, the Starter Edition (Shopware Cloud) is entirely free. With carefree packing, this version can rapidly bring your concept to life. Notably, you only pay when you begin selling — in the form of a tiny income split. However, this edition only provides enough capabilities to establish a very basic business with a restricted number of items.
Professional Edition
Professional Edition is the perfect choice for your one-of-a-kind brand presence and full service. The complete Shopware 6 features are available for €199.00 per month (or €2,495.0 per year). You'll also receive more eCommerce tools to help your online store succeed. This edition has all features such as Social Shopping, Custom Products, and CMS extensions.
Enterprise Edition
Enterprise Edition is the best option for launching a successful eCommerce operation. When you register for this edition, you will have access to all eCommerce capabilities as well as individual and development support. You can simply map B2B and B2C business operations in one system solution with Shopware Enterprise. The modular platform can even handle the most demanding and complicated eCommerce projects while always assuring security, stability, and peak performance.
Magento
Because this platform is designed for huge, strong eCommerce firms, the pricing is obviously out of the ordinary. It presently offers three editions:
Magento Open Source
This edition is free to install, but you must pay for hosting, domain registration, and security. However, if you don't have the time or technical expertise, hiring Magento website development services is the best option. You should bear in mind that the payout for this case might be rather high, ranging between $50 and $80 per hour.
Magento Commerce
This edition ($22,000+/year) is better suited to enterprise-sized organizations than the Open Source edition, as it offers more extensive capabilities. The cost for this edition is based on your total sales income, as shown below.
Magento Commerce Cloud
Magento Commerce Cloud ($40,000+ per year) is comparable to Magento Commerce in certain ways. The Cloud version is only available to large enterprises dealing with massive amounts of sales data. Instead of storing data on a physical server, which brings more recurring costs and might result in data loss in some technological instances, we save all the data on the cloud. Because this edition includes all of the capabilities, it is significantly more expensive than the other two editions of Magento Commerce Cloud.
To summarize, Magento is certainly a high-ticket solution for merchants of all sizes. Meanwhile, Shopware is more affordable and ideal for businesses when starting the eCommerce journey.
Usability
Shopware
Shopware is easier to use for both business owners and customers. However, putting up a Shopware shop is still a challenge for developers at first.
Its administration is no longer segregated into separate windows. This primary spot provides a clear overview of different settings. You can adjust Shopware in the individual area below. It is possible, for example, to check incoming orders, manage customers, and build Shopping Experiences. The platform also has a built-in CMS, so you can easily create and manage your content.
Magento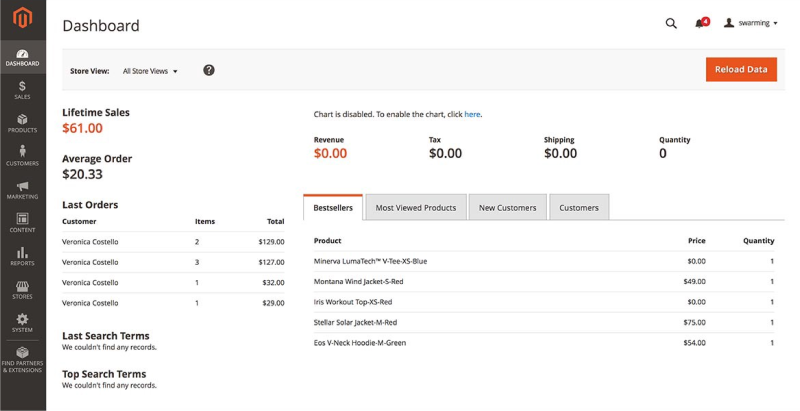 The usability of Magento is a bit more complex. It offers more features and flexibility than Shopware, but this comes at the cost of ease of use. The backend interface is not as intuitive as Shopware's, and it can be more difficult to manage your content.
Customization
Shopware
Shopware is a highly customizable eCommerce platform that enables businesses to easily create and manage their online stores. Businesses can choose from a wide range of customization options to create a unique shopping experience for their customers.
Its flexibility and scalability make it an ideal platform for businesses of all sizes. Whether you're just starting out or you're a large enterprise, Shopware can be customized to meet your specific needs.
Magento
Magento is a highly customizable eCommerce platform. This means that you can tailor the look and feel of your store to match your brand, and also add functionality that is specific to your business.
This platform also offers a number of third-party themes and extensions that you can install to customize your store. These themes and extensions are created by Magento partners and developers, so they're usually high-quality and well-supported.
Magento's installation and customization are more difficult. As a result, if you wish to take full use of Magento's capabilities, you must first go through its tutorials.
SEO & Marketing
Shopware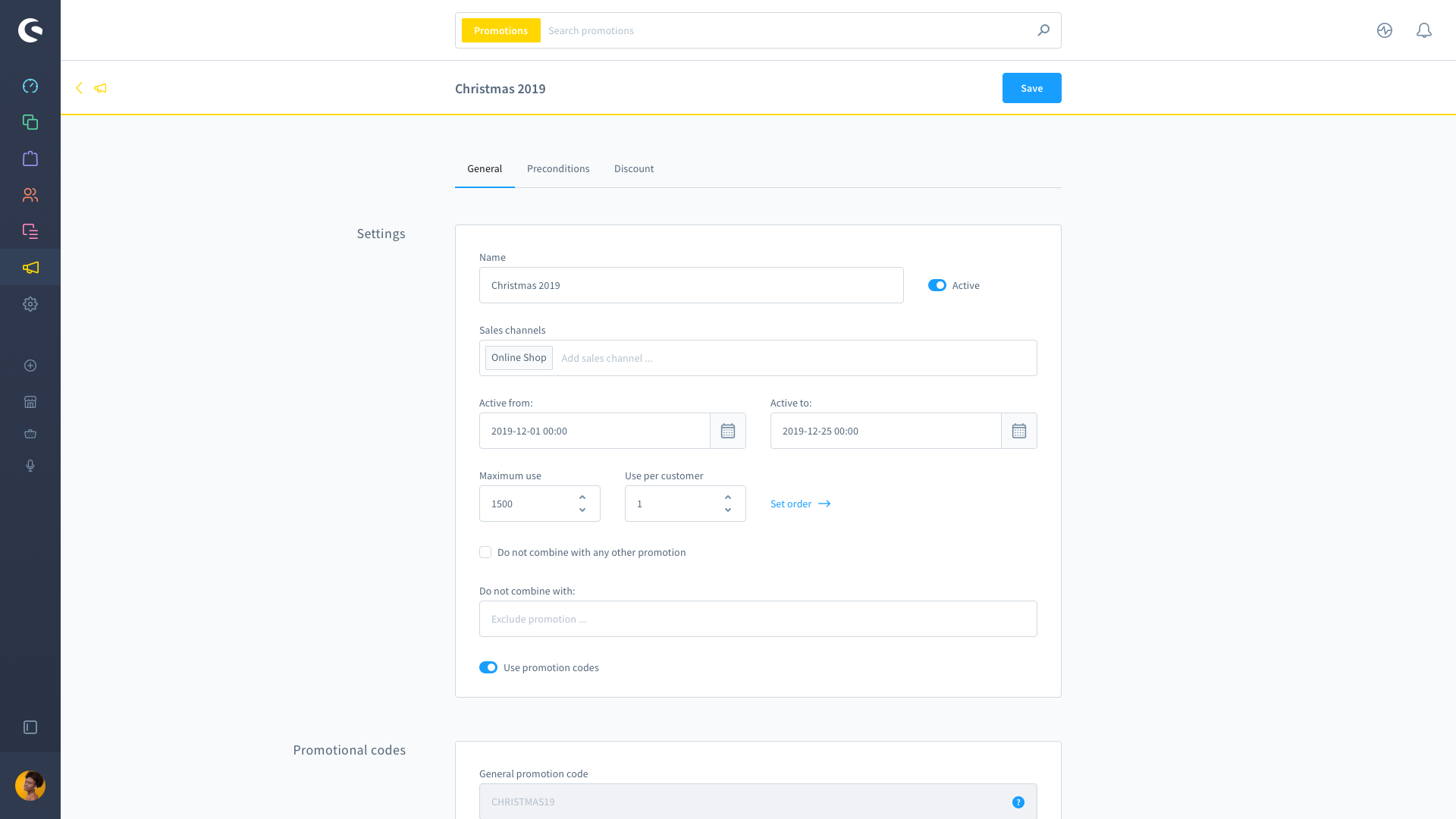 The SEO and Marketing of Shopware is a comprehensive guide to optimizing your online store for search engines and marketing it effectively. It covers everything from choosing the right keywords to using social media to drive traffic to your site. The guide includes advice on: choosing the right keywords, optimizing your website for search engines, measuring the success of your SEO and marketing efforts, and more.
Magento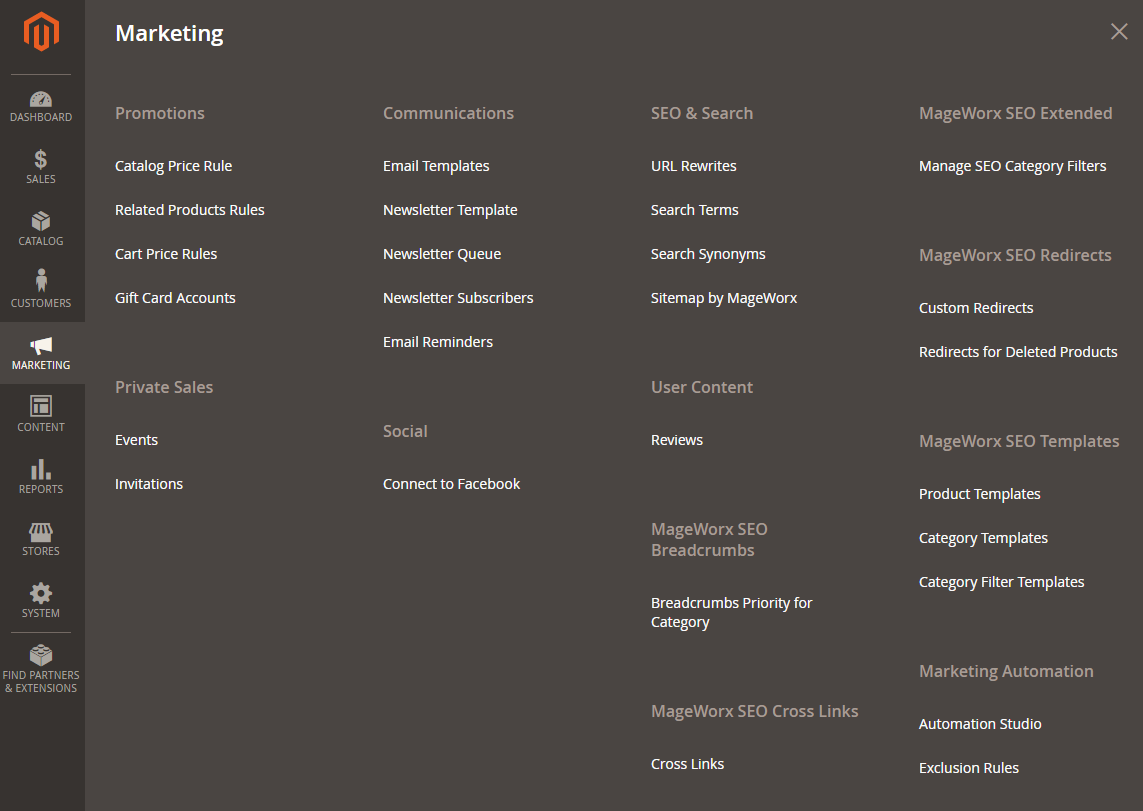 When it comes to SEO and marketing, Magento is the clear winner. Magento is designed with SEO in mind, and its features give you more control over your SEO strategy. For example, Magento lets you control your URL structure, title tags, and meta descriptions. Shopware, on the other hand, doesn't offer as much control over these important SEO elements. It also offers a number of powerful marketing tools, such as coupons and discounts, product reviews, and up-sells and cross-sells.
To summarize, to compare Shopware vs Magento, we believe that the Magento platform is the superior SEO and marketing platform due to its SEO features.
eCommerce Features
Shopware
Product management
Shopware's product setup is plain and simple, allowing you to create versions with varied pricing and pictures. A merchandising feature will allow you to create rules based on a set of attribute criteria. You may, for example, use rule-based merchandising to push your items above those of other brands or to enhance products with a greater margin. This method is useful for larger internet shops.
Customers management
The Shopware system's customer stream can assist you in developing criteria. This can include things like gender or the amount of money invested to allow for automation. For example, you may create a customer stream filter for consumers under the age of 5 who have made a purchase in your business for less than $20,000 in value.
Another noteworthy benefit is that new users who match the requirements will be instantly added to your customer stream. With these parameters in place, you may allocate marketing newsletters and promotions that are appropriate for the target demographic.
Marketing tools
Marketing tools of Shopware's most unique tool for showcasing your items. Non-tech store owners may use this solution to generate landing pages and visually change material on categories and other sorts of sites. For items, blog pieces, video instructions, and banners, Shopping World employs the drag-and-drop tool. This functionality also assists companies in increasing their interaction with both new and existing customers.
Shopware also has a built-in blog with all of the essential blogging capabilities, such as user administration, digital publishing, media management, and a simple theme system.
Magento
Inventory management
These functionalities may be used by merchants with a single shop to many warehouses, pickup locations, drop shippers, and more to monitor quantities for sales and handle shipments to satisfy orders. You can keep track of your inventory amounts, give correct in-stock items, and ship based on manual selections.
Furthermore, while you are engaged in other administrative chores, the platform conducts long-running B2B shared catalog updates in the background.
Report & Analysis
With a customized dashboard, Magento provides you with access to a set of dynamic reports based on your items, orders, and customer data. This functionality is well-suited to your company's requirements.
Magento will gather data and transfer it to Magento Business Intelligence (MBI) for analysis even if you do not have an MBI account.
Check-out & Payment method
The checkout choices govern a variety of aspects of the checkout page, including the layout. There are options for imposing limits on checkouts, such as permitting guest checkout and requiring a terms and conditions agreement.
Following the checkout procedure, the consumer selects a payment option and adds any discounts or promotion codes to the transaction. If necessary, they can also examine and modify any information.
To sum up, Magento is quite better in comparison with Shopware in the eCommerce features aspect.
Extension
Shopware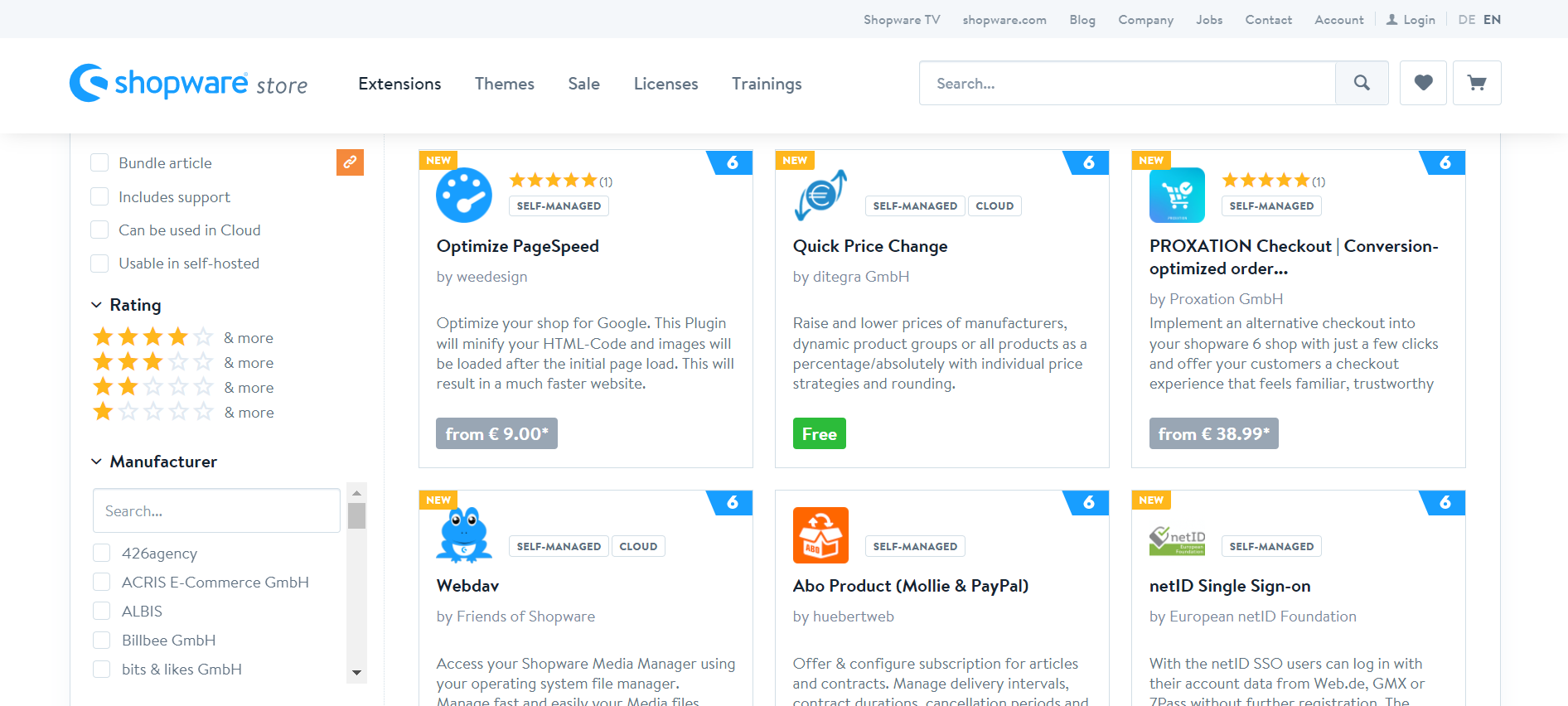 Shopware now offers over 3,500 modules. Furthermore, all of the extensions are created by skilled Shopware developers and are of high quality. The price range is reasonable, ranging from $0,00 to $9,000. With hundreds of extensions, categorization is a jumble of 20 distinct characteristics such as B2B extensions, Checkout process, tools for selling worldwide, assessment & analysis, and much more.
Magento
Magento now has 3,400+ extensions in 9 major categories, including Accounting & Finance, Content & Customization, Marketing, Payments & Security, and others. Like Shopware, it provides both free and paid extensions for users to select from. Aside from the free extensions, the remainder of the extensions cost between $40 and $10,000, or even more, depending on the value you require.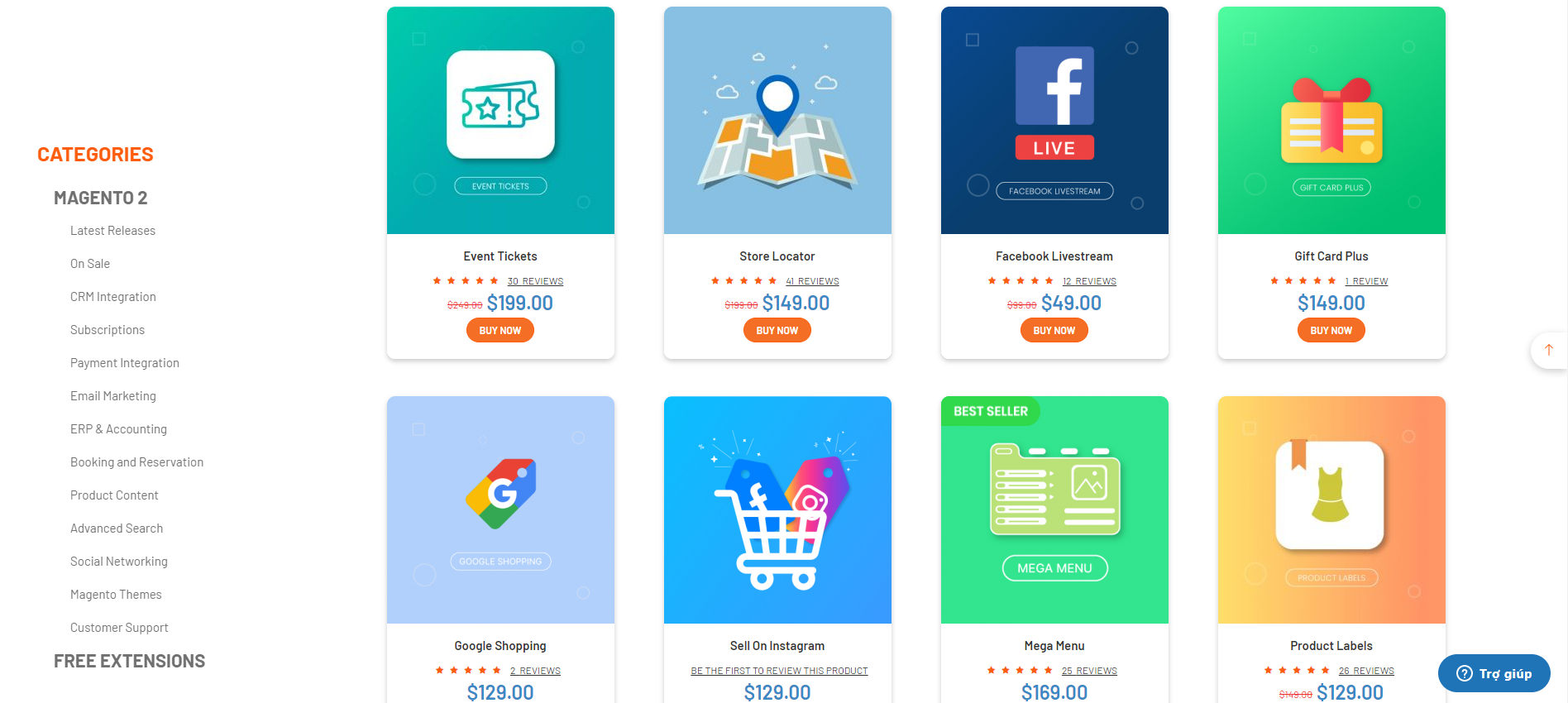 In terms of extension, Magento clearly a winner in the battle between Shopware vs Magento.
Support & Community
Shopware
Currently, Shopware has roughly 40,000 members. This portal provides both free and paid help. As a result, users can subscribe to one of two premium advanced feature packs by choosing between a free forum and a Developers' guide.
Shopware customer assistance is coupled with a monthly cost, so you will receive high-quality service. The technical account manager is in charge of handling queries and Shopware-related issues. There are two Shopware forums where you may get answers to any Shopware-related questions. German and English are the two languages utilized to converse in such forums. Shopware also has an academy that offers live training, webinars, and certificates.
Magento
In comparison to other eCommerce communities, one of the benefits of Magento is its large community. Magento has one of the greatest developer concentrations in the world, with over 150,000 active members worldwide, making it easy to obtain answers.
Magento does not provide customer service. This platform does not provide store owners live chat, phone, or email assistance. If you do not register for the Magento Commerce Cloud, you will face several technical challenges. The Magento platform, on the other hand, features blogs and forums that provide useful and knowledge-based evaluations and recommendations. You can also request assistance from other merchants. It might be an efficient technique for you to expand your knowledge.
In terms of support and community, Shopware easily exceeds Magento due to its superior support infrastructure.
Magento vs Shopware: Which eCommerce Solution is for your business?
Shopware
Shopware is targeted toward the B2C market since it focuses on storytelling and providing a pleasant consumer experience. This is ideal for small or medium-sized businesses, such as the Art of Lifestyle industries. Because of functional differences, Shopware is less appropriate for the B2B strategy.
Magento
While Magento employs both business models, it excels in B2B across a wide variety of industries. Magento is a B2B commerce leader that supports around 41 merchants on the Internet Retailer B2B eCommerce Top 300 list. Inventory management will be simplified since it allows you to make delivery schedules and track inventory across numerous warehouse locations. It also provides purchasers with negotiated pricing terms.
In conclusion, the Magento platform can fit practically all medium and large-sized firms well.
Sum up
Regardless of the competition between Shopware vs Magento, both systems have earned the trust and devotion of numerous internationally recognized organizations. If you want to determine which platform is appropriate for your company, just leave us a message. We are willing to assist you in making the most of powerful eCommerce platforms and propelling your online business to new heights.