As an eCommerce business owner, you know the importance of driving traffic to your online store. And with billions of websites on the internet, getting your store noticed can be challenging. Although optimizing your website for SEO might seem overwhelming and time-consuming, it's simply a matter of comprehending how search engines function and how users utilize them. By applying this knowledge to your website's content and methodically making some easily accessible backend adjustments, you can enhance your search engine rankings. Therefore, in this Shopify SEO guide, we will cover all the essential steps you need to take to optimize Shopify store for search engines.
Why Is SEO So Important?
The Organic Search Has The Ability To Generate The Major Of Traffic
Not having an SEO strategy for your online store can lead to missed opportunities for traffic and revenue. According to Wolfgang Digital, search engine results in pages account for 35% of total traffic and 33% of revenue for online stores. This makes SEO the most lucrative marketing channel for generating high-quality traffic and revenue. Additionally, Organic traffic generated through SEO tends to be of higher quality than other forms of traffic, as it is generated by users actively searching for specific products or services.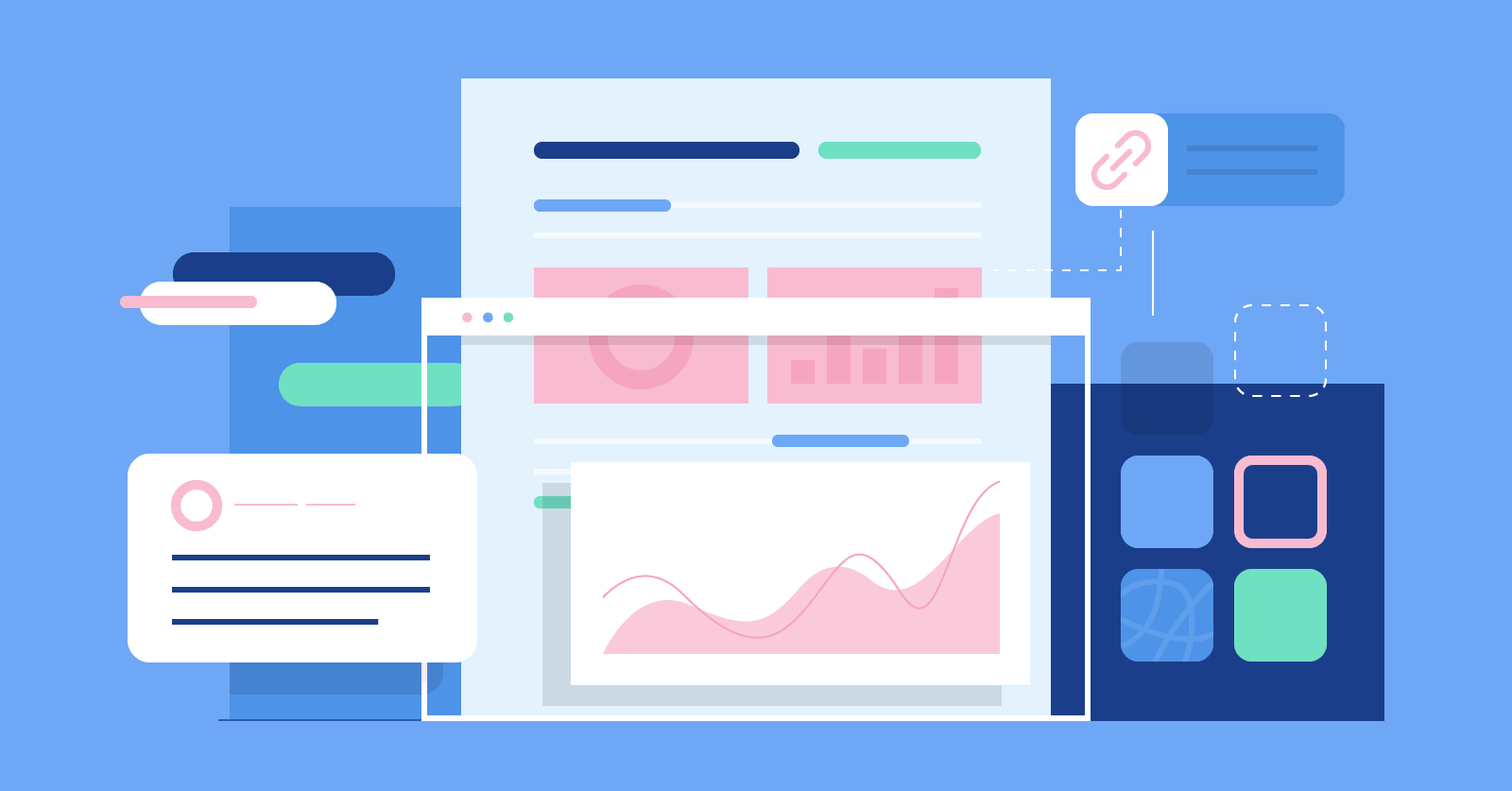 Long-term Results
Relying solely on paid advertising channels such as Facebook or Instagram for sales can reduce profit margins. While generating organic traffic through SEO may take time, it is a sustainable acquisition channel that can provide the best value for money in the long run. Although increasing organic traffic through SEO requires time and effort, its compounding effect can make it the most cost-effective way to attract customers and result in a higher return on investment (ROI) compared to other forms of marketing. Therefore, SEO should be a priority for any business, despite the fact that its return may not be immediate.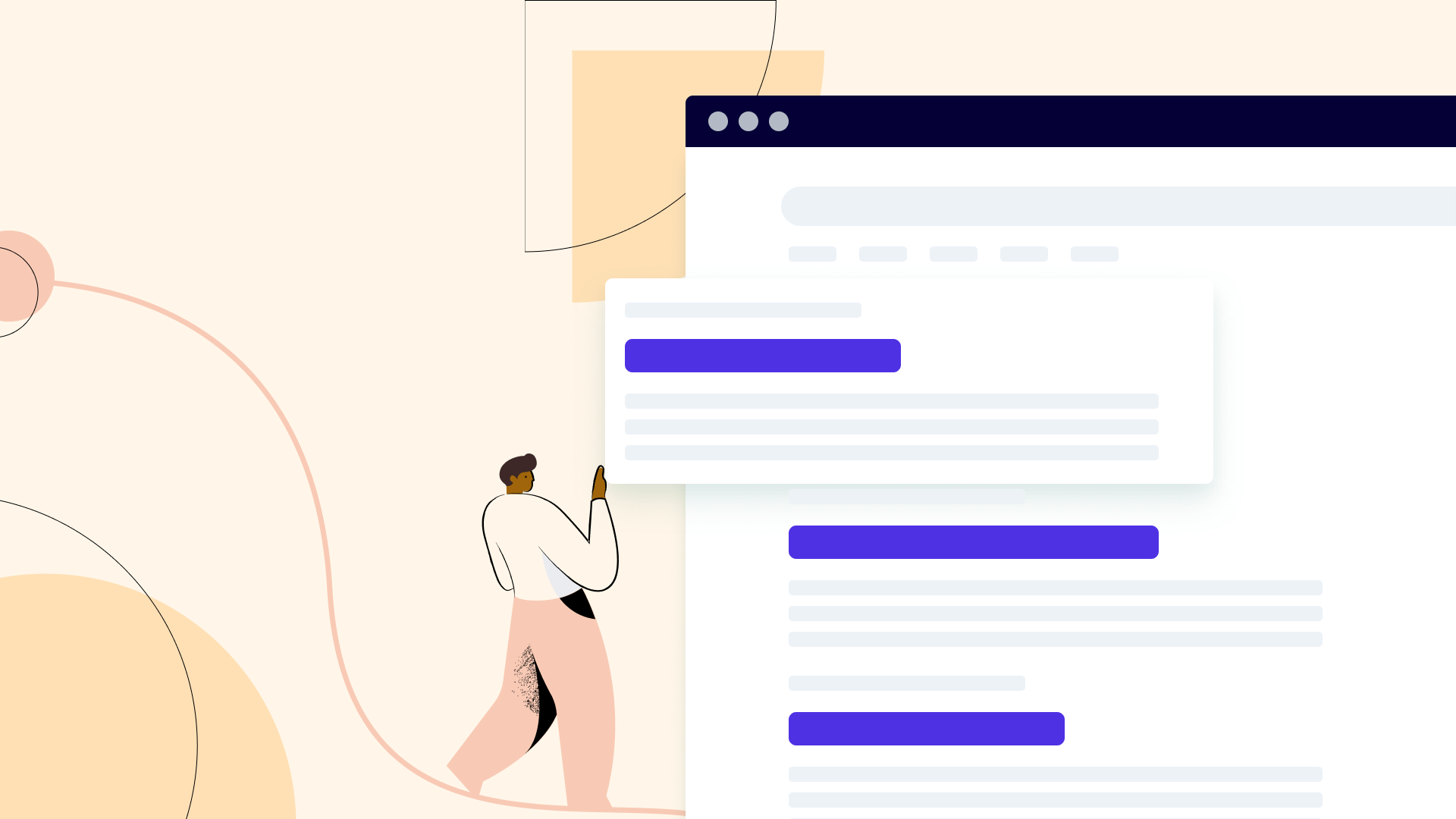 Increased Visibility And Improving Competitive Advantage
In the world of SEO, there is a joke that if you want to conceal a dead body, you should hide it on page two of the search results. This is because the first position in search results attracts the majority of clicks, significantly more than the eleventh position. If you have a page that is already performing well for organic traffic, even without any search optimization, there is a good chance that you can increase traffic by making small tweaks to the page. Moreover, by implementing effective SEO strategies, businesses can gain a competitive advantage in their industry and reach their target audience more effectively.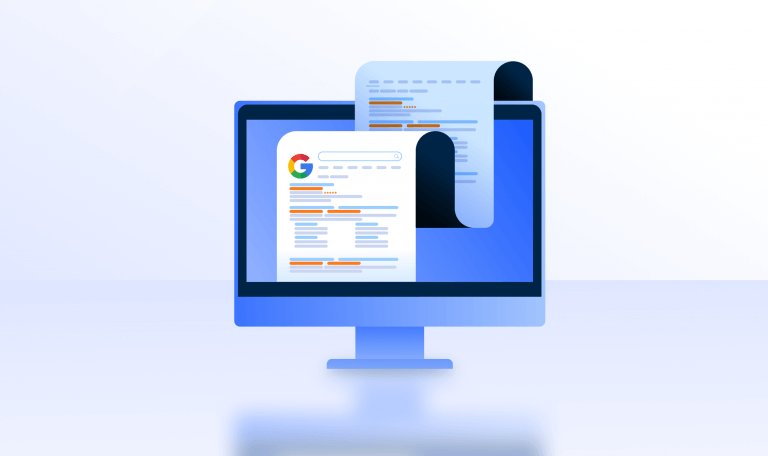 Before Starting: Essentials To Improve Your Shopify SEO
Before you start optimizing Shopify store for search engines, it's important to understand the essentials of the Shopify SEO guide. Here are some essential things you need to set up and prepare before you jump into improving your Shopify SEO:
Integrate Google Analytics to your store site: Google Analytics is a free tool that provides valuable insights into your website traffic and user behavior, allowing you to track and analyze your website's performance. You can learn more about how to set up Google Analytics for your Shopify store in this article.
Connect your website to Google Search Console: By connecting your Shopify store to Google Search Console, you can see which keywords are driving traffic to your site, which pages are being indexed by Google, and if there are any issues with crawling and indexing your site. Google Search Console can also help you identify any technical issues with your website that may be impacting your SEO. For example, you can see if there are any crawl errors or if any pages are being blocked by the robots.txt file.
Pick up a Shopify responsiveness theme: Shopify offers a variety of responsive themes that you can choose from to make sure your store is optimized for mobile devices. You can browse through the Shopify theme store to find a responsive theme that matches your brand's style and aesthetic. Once you've picked a responsive theme, make sure to test it out on different devices to ensure that it looks good and functions properly on all of them. You can also use Google's Mobile-Friendly Test to see how your site performs on mobile devices and identify any issues that need to be fixed.
Eliminate password protection: If you are still in the process of creating and organizing your product pages, it might be best to keep your store password-protected. However, if your store remains password-protected, search engines won't be able to access your pages beyond the homepage, which can prevent your pages from being crawled or ranked on search engine results pages.
Ready for a paid plan: If you want to improve your SEO, having a paid plan can give you access to more tools and features to help optimize your store. A paid plan will also remove the Shopify branding from your website, making it look more professional and trustworthy to potential customers. Additionally, you'll be able to accept payments and sell products without any transaction fees.
Once you complete all the essential checklists above, you're good to go. Follow this Shopify SEO guide to improve your website's search engine ranking and visibility, increase your organic traffic, and create a competitive edge.
Ultimate Step-by-Step Shopify SEO Guide
Technical SEO
Technical SEO refers to the process of optimizing a website's technical aspects to improve its search engine visibility and performance. It involves optimizing elements such as website speed, mobile-friendliness, crawl ability, indexing, and site architecture to ensure search engines can effectively crawl and index the site's content.
Register Your Custom Domain
A custom domain helps establish your brand and makes it easier for customers to remember your website. When choosing a domain name, it's important to pick one that is easy to spell, memorable and reflects your brand's identity.
By default, Shopify provides you with a storename.myshopify.com subdomain, but it's recommended to switch to a custom domain as soon as possible. This not only looks more professional, but it also helps with SEO. A custom domain can help improve your search engine rankings, as search engines tend to favor websites with custom domains over those with subdomains.
Once you have chosen your custom domain, you will need to purchase it and connect it to your Shopify store. You can purchase a custom domain for a relatively low cost of $10 to $20 per year. Shopify offers a built-in domain registrar, or you can connect your domain from an external registrar. Once connected, make sure to set your custom domain as the primary domain for your Shopify store, and use it consistently across all marketing materials and social media platforms. You can easily follow these steps to configure your primary domain in Shopify:
Click on Online Store from the left-hand menu.
Click on Domains.
If you would like to use a different version of your domain as the primary one instead of the one chosen by Shopify, simply click on that version and select Set as primary.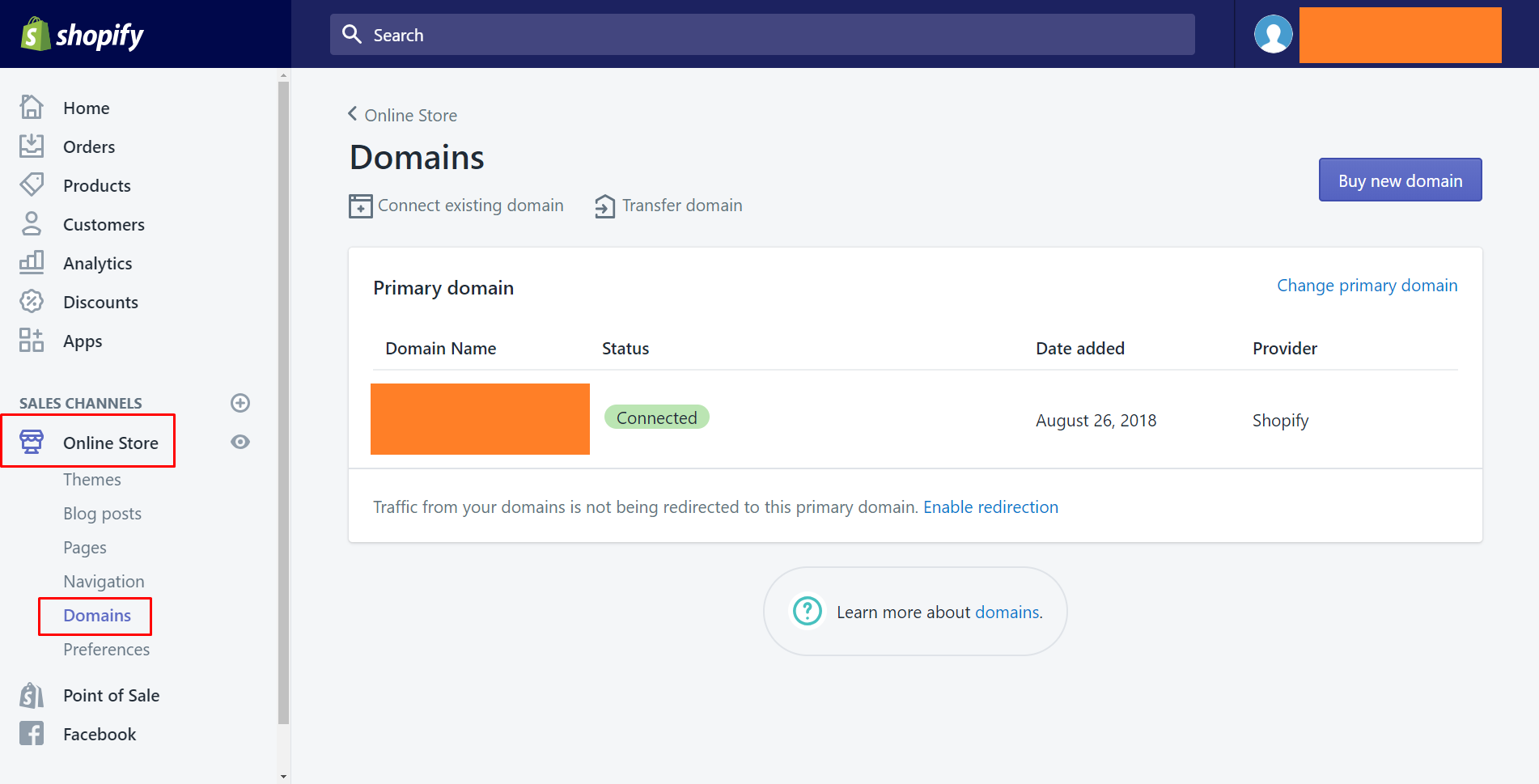 Optimize Your Shopify Site Structure
The second step in this Shopify SEO guide is optimizing your Shopify site structure. Having a well-organized site structure is crucial for eCommerce websites as it enables both users and search engine crawlers to navigate through your site more efficiently. Additionally, it aids in the distribution of link equity, which is the ranking strength, across your site. Here is our suggestion about a good site structure for an eCommerce store: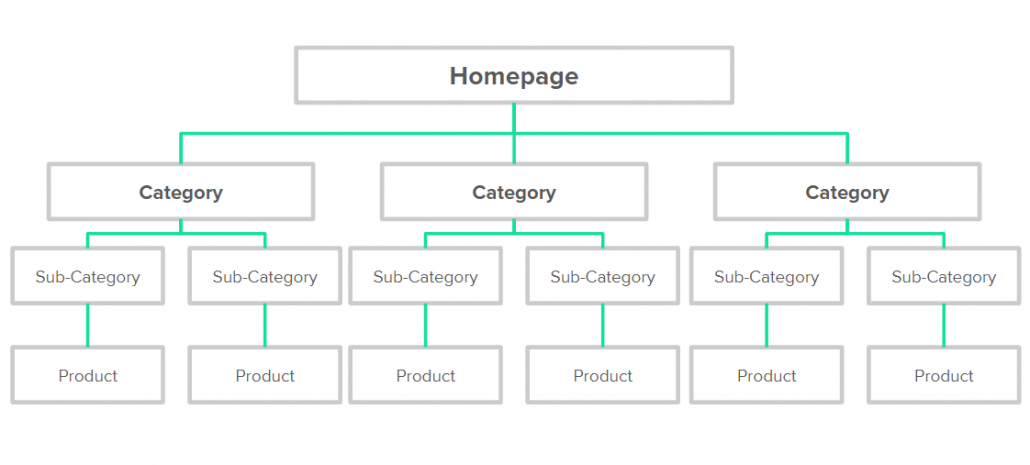 The diagram shows that having a well-organized site structure makes it easy for both users and search engines to navigate your eCommerce website. With Shopify, you can choose from two main site structures:
Homepage > Category Pages > Product Pages
Homepage > Category Pages > Sub-Category Page > Product Pages.
Remember to prioritize your customers when building your site.
Aside from product and category pages, it's crucial to include an About page and a Contact page on your site. These pages establish your credibility and trustworthiness to both shoppers and search engines. Don't forget to add a search box to your site. Although it doesn't directly impact SEO, it's still an essential part of eCommerce optimization as it helps visitors find what they're looking for and potentially increase your revenue.
Maybe at this point, you are wondering: "So what do we do to add essential pages to our site?". Honestly, with Shopify, it's pretty straightforward to add a new page to your site, especially when Shopify configured some default pages for your businesses. Here is what we do:
Create product pages by going to Products > Add product in your Shopify store. Fill in all necessary details, including the title, description, SKUs, and shipping information.
Create a collection page by navigating to Products > Collections. Add the three new product pages to the collection, and use on-page SEO best practices when filling in the Search engine listing preview. Aim to use your target keywords in the page title, description, and URL.
Add the new collection page to your site's main menu. Go to Online store > Navigation > Main menu in your Shopify store, and add the new collection under the Shop section.
Add a breadcrumbs app to your store. An app like Category Breadcrumbs ($4/month) makes it easy to show your customers the path they've navigated down through your category tree. Their breadcrumb trail gives them an easy route back by clicking on the appropriate link. For example, you're reading this blog post on the Shopify blog, and you can click Shopify blog to take you back to the blog homepage.
Boost Your Site Speed
Search engines use page speed as a factor to rank websites, favoring fast-loading sites over slower ones. A fast website provides a better user experience, which Google's search algorithms prefer and reward.
However, when it comes to Shopify, your options for reducing page speed are somewhat limited. Since you must use Shopify's servers and templates, rather than having the ability to purchase your own hosting and code your own template, you do not have fine-grain control over your site's loading speed. Despite this limitation, there are still steps you can take to optimize your Shopify site's loading speed.
A simple way to improve your Shopify store's speed is by optimizing your images and videos to reduce their file sizes while maintaining their quality. Caching can also be used to store frequently accessed data temporarily and speed up website loading times. Keep your Shopify store's software up-to-date and remove any unnecessary apps and code that may slow down your website's performance.
For more advanced optimization, in case you have knowledge and experience in coding and technical stuff, consider compressing your HTML, CSS, and JavaScript files to reduce their sizes and increase loading speed. You could also benefit from using a content delivery network (CDN) to distribute your website's content across multiple servers, reducing the distance and time it takes for users to access your website.
To view a report about your Shopify site speed, you can use Google's PageSpeed Insights tool. Simply go to the PageSpeed Insights website, enter your Shopify site's URL, and click the Analyze button. The tool will then provide you with a report on your site's speed, including information on how to improve it. It will also give you a score out of 100 for both mobile and desktop speed, along with recommendations for optimization.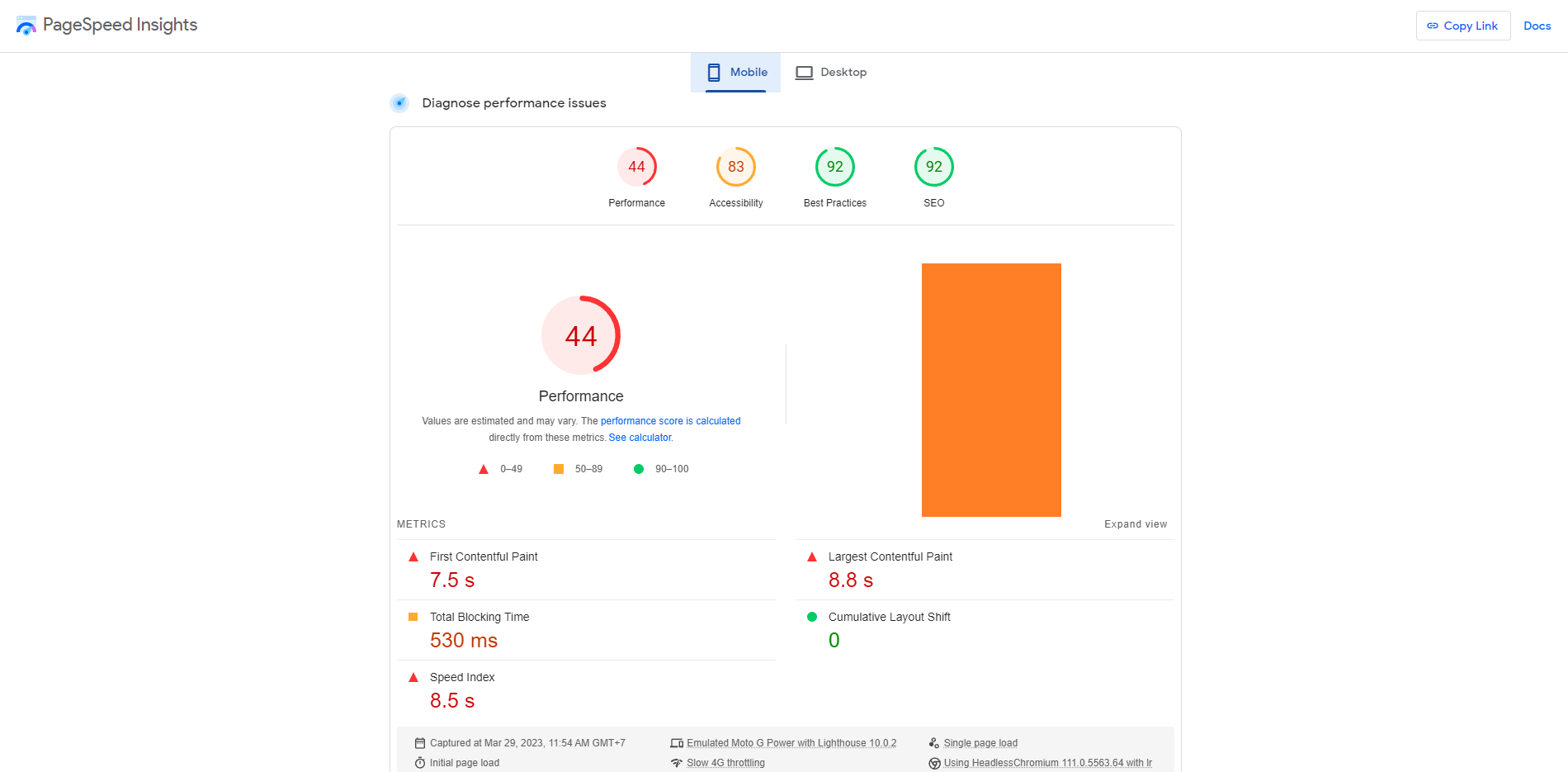 Additionally, Shopify has added an online store speed report to merchants' Shopify dashboards that can help you assess how your store's speed compares to other stores. To view the report, navigate to Online Store > Themes in your Shopify dashboard, and then click on the View report button next to the Online Store Speed section.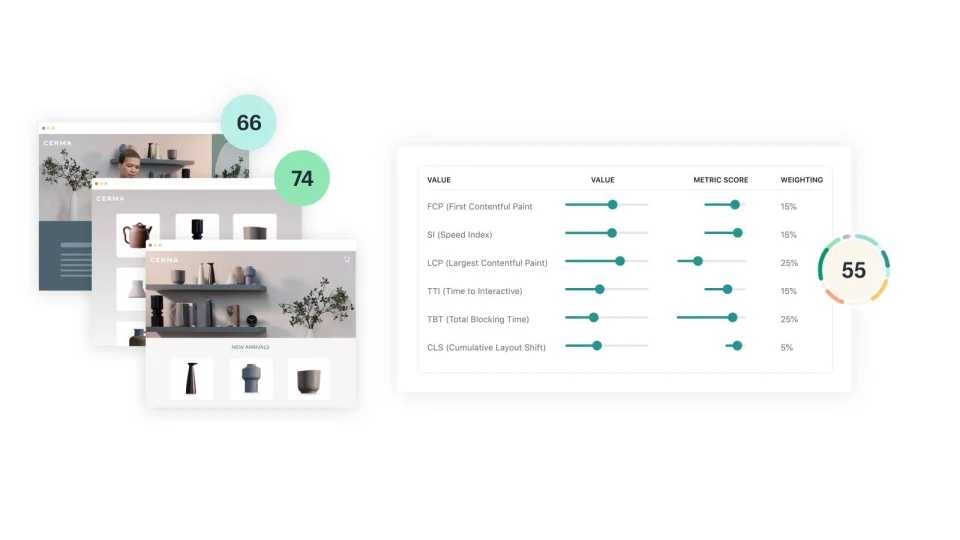 Ensure Your Site Mobile-friendly
In today's world, where more people are using mobile devices to access the internet, having a responsive design for your Shopify store is crucial. As we mentioned in the first part of this Shopify SEO guide, essential things you need to know and prepare before you jump into the world of SEO, by using a pre-made responsive Shopify theme, your website's layout and content will adjust automatically to fit different screen sizes, improving user experience and keeping visitors engaged for longer.
Moreover, search engines like Google consider time-on-page as a significant metric while assessing a website's value. By having a website that is easy to navigate and read on any device, you can enhance your website's search engine rankings, resulting in repeat visitors and increased conversions. This can be a win-win situation for any eCommerce site.
In addition to using a responsive theme, there are other techniques you can apply to ensure your Shopify store is mobile-friendly, such as optimizing images and fonts for mobile devices. Large, high-resolution images can slow down your website's loading speed on mobile devices, and some fonts may be hard to read on smaller screens. To optimize your images and fonts for mobile, compress images to reduce their file size while maintaining quality and choose fonts that are specifically designed for easier readability on mobile devices.
Notice that mobile users have limited screen space, so it's essential to simplify your site's navigation to make it easy for them to find what they're looking for quickly. Use dropdown menus or collapsible sections to make your navigation menu more compact.
Once you have applied the aforementioned techniques, it is important to test your website's mobile-friendliness. Google's Mobile-Friendly Test is a useful tool to accomplish this. It examines your website and offers recommendations for enhancing mobile performance.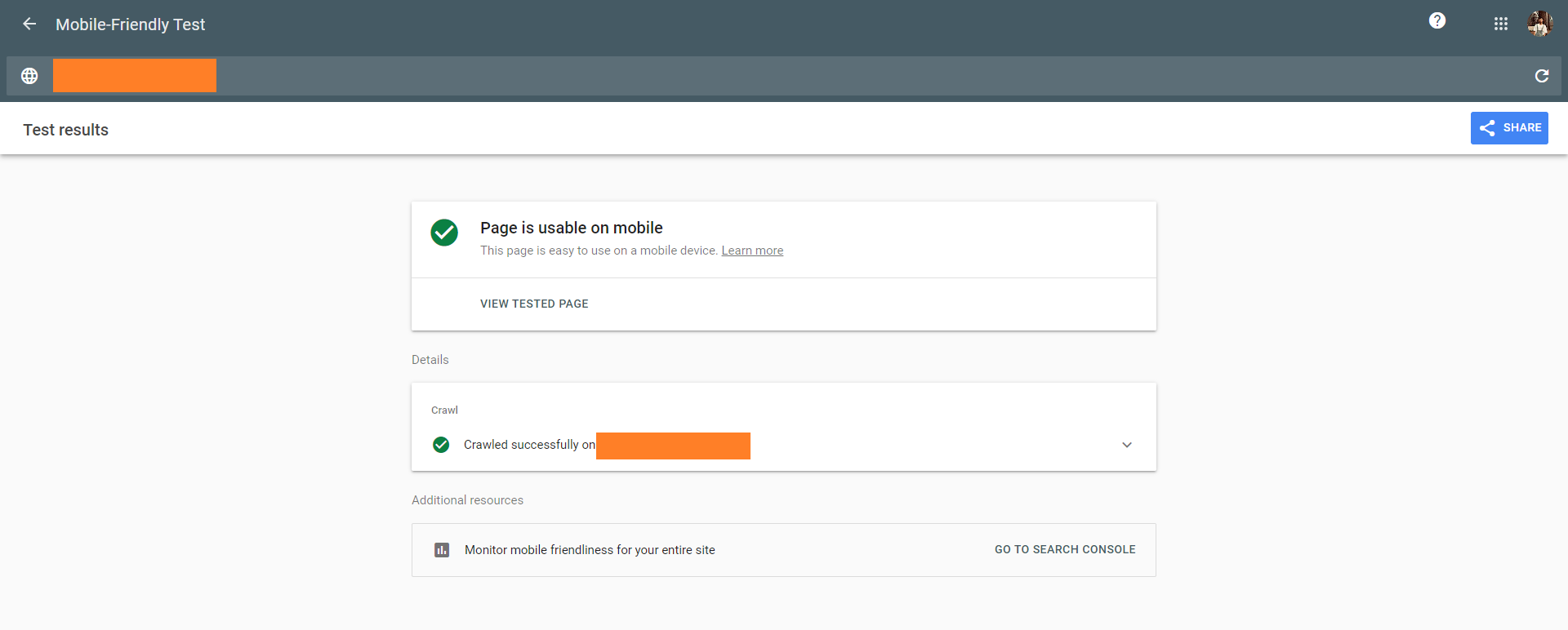 Modify File robot.txt And Submit Your Sitemap
The robots.txt file instructs search engine crawlers on which pages of your website to crawl and which ones to ignore. Shopify generates a default robots.txt file that blocks search engines from indexing certain pages like cart and checkout pages to avoid duplicate content issues. However, you may need to modify this file to allow search engines to crawl specific pages or sections of your website.
If you want to modify the robots.txt file on your Shopify store, it's recommended to work with a Shopify Expert or have knowledge of code edits and SEO. Using liquid is the recommended way to add or remove directives from the robots.txt template as it allows Shopify to keep the file updated automatically. Before editing the file, remove any previous customizations or workarounds like using a third-party service.
To modify the robots.txt file on your Shopify store, follow these steps:
Go to your Shopify admin and click on Settings > Apps and Sales Channels.
Select Online Store.
Click on Open sales channel.
Choose Themes.
Click on Actions and then click on Edit Code.
Select Add a new template and choose robots.
Create the template.
Customize the default template using Liquid variables and common use cases found on Shopify's Developer page for customizing robots.txt.liquid.
Save the changes to robots.txt.liquid file in your published theme.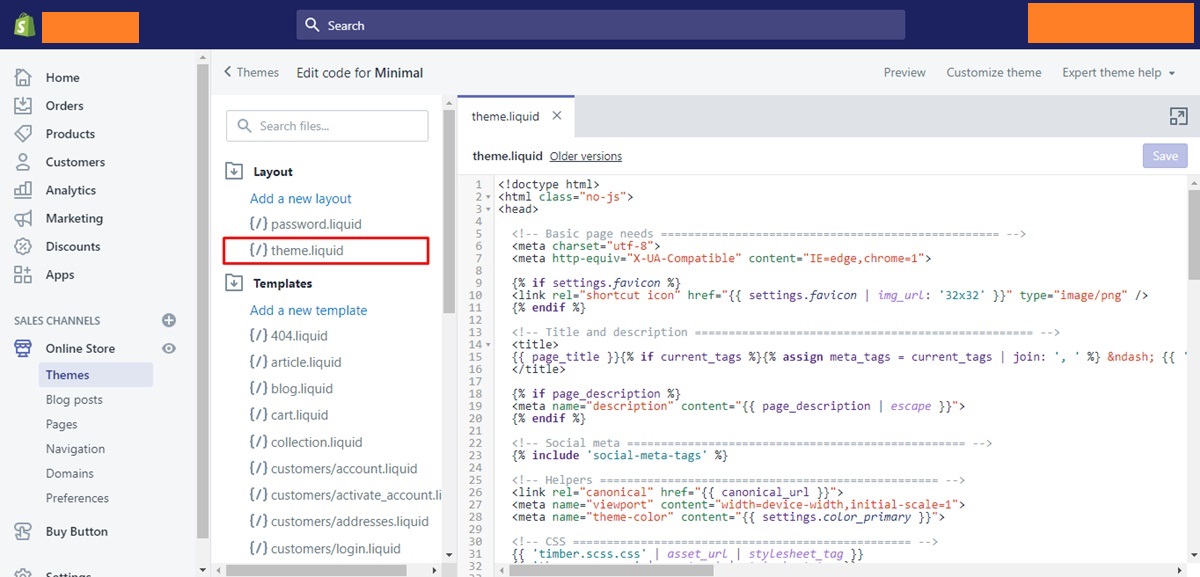 In addition to modifying your robots.txt file, it's important to submit your sitemap to search engines to ensure proper crawling and indexing of your site. As mentioned earlier, creating a Google Search Console account is the first step. Once you have done so, the next step is to submit your sitemap. By submitting your sitemap on Google Search Console, your store can be crawled and indexed by search engines. This means that a bot will visit your eCommerce site, explore the homepage, and navigate through all your product categories, collections, and product pages before listing them on search engine results pages.
Luckily, Shopify automatically creates a sitemap for all of its stores, so there's no need for you to create your own unless you're an advanced SEO manager. If you're on the Basic plan, Shopify generates one sitemap for you automatically. However, if you're on the Shopify plan or higher and you use international domains, you'll need to submit a sitemap file for each domain. Once your sitemap is ready, to submit your sitemap in Google Search Console, go to the Sitemaps section and click on Add a new sitemap. Enter the URL of your sitemap and click Submit.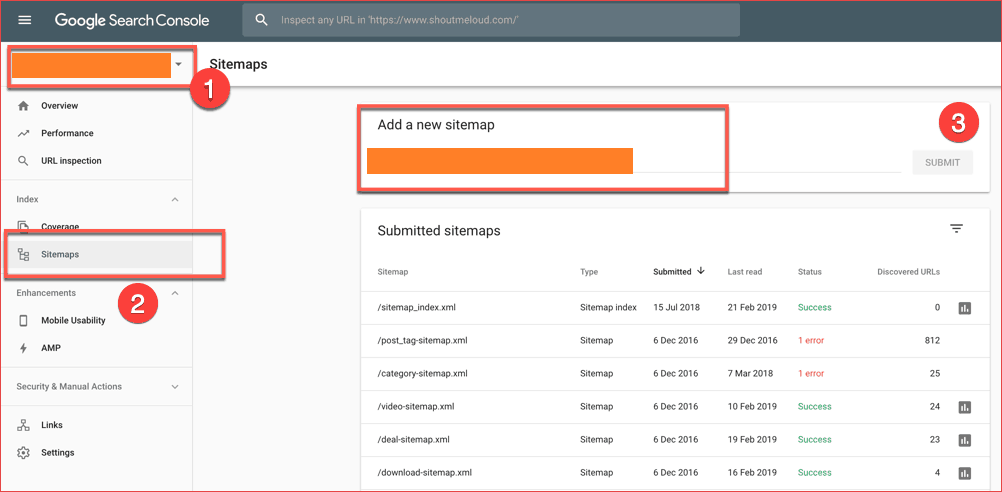 The next step is to address any potential errors on your website. If you've recently submitted your sitemap, you'll need to wait for a crawl to occur before you can gain insight into any issues. You may want to save this section and revisit it after a week or so. However, auditing and fixing errors on your site are heavily technical work. If you make a small mistake in the process of solving problems, it can harm all parts of your website and the site structure can be damaged unconsciously. So you need to be careful with each modification on the site. There's another way to make this process more secure, reliable, and effective is that you can hire professional Shopify developers or agencies. Magenest has plenty of Shopify experts who have a deep understanding and technical skills to handle all the problems arising and make sure there is no error remaining after the optimization process.
Keyword Research
Keyword research is a fundamental part of SEO and involves finding and analyzing the terms and phrases that people use when searching for products or services related to your business. The goal of keyword research is to identify keywords and phrases that are relevant to your business and have high search volumes, so you can target them in your website content and improve your search engine rankings.
Research The Right Target Keywords
Before you truly take a step into the real keyword research process, understanding some basic concepts can be helpful a lot and make your research process encounter fewer obstacles. As you may know about keywords, they are the words or phrases that people type into search engines when looking for information, products, or services. They can be thought of as queries, and are often phrased in a simple, conversational way, such as Shopify development services rather than I want to use Shopify development services. There are two main types of keywords: short tail and long tail.
Short tail keywords are typically two or three words in length and have a high search volume, such as mens shorts, which has an average of 38,000 monthly searches in a tool like Ahrefs keyword explorer.
Long tail keywords are longer, usually, four words or more, and have a lower search volume. An example of a long tail keyword is mens shorts with pockets, which only has an average of 40 monthly searches in a tool like Ahrefs keyword explorer.
To select a keyword to optimize your page, it's essential to comprehend the intent behind the related search query. Search queries can be categorized into the following types:
Navigational queries are searches made to locate a particular website or webpage, such as typing Magenest into a search bar instead of entering the URL into a browser's navigation bar.
Informational queries often start with how to, what, why, etc. Pages that provide useful information relevant to the query are ranked for these keywords.
Transactional queries indicate an intention to complete a purchase. This involves typing a product name directly into the search bar, such as Shopify development services.
So, you have a basic understanding of some concepts about keywords in general and you can discover and study more about customer journeys to optimize your process of keyword research. Now, the hard part has come, conducting research on your potential keywords that are the best match for your business. However, we'll help you answer the questions you might have, such as where to start, how to find a keyword, how to determine if it will rank, and how long it will take.
To start, consider what your product is or what category it falls under. For example, if you're using Shopify as your eCommerce platform, you'll want your page to rank for that search term. Begin with a general term to describe your product and brainstorm with more detailed words that are related to your product and service.
Next, use either paid or free tools to gain competitive insight. There are many free and paid tools available, you can use tools such as Google Keyword Planner, Ahrefs, Keyword Surfer, and MozBar. For example, with Keyword Surfer, you can enter your keywords into Google, and it will show you the keyword volume in the address bar and on the SERP. MozBar provides you with the domain authority and page authority of a website, which determines its reputation, strength, and trustworthiness.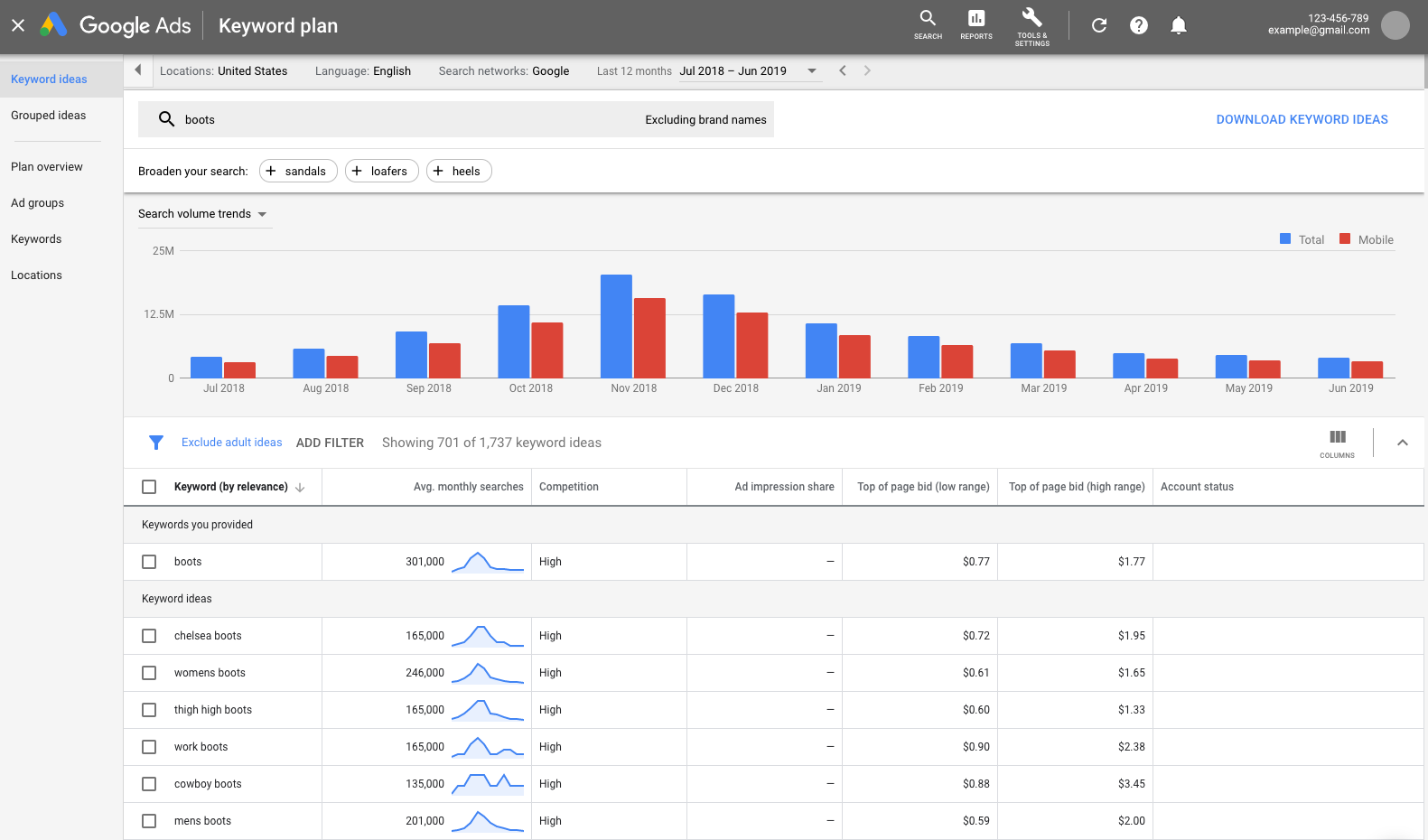 Now that you have this data, it's time to determine what to do with it. Begin by filtering down on a long tail keyword that goes with your short tail keyword. Short-tail keywords can be competitive to rank for, especially for new or emerging businesses, so you need to find a unique selling proposition or differentiator. Remember, your business got its edge in the market with a unique selling proposition. Use that to create a long-tail keyword that will help your product get found and acquire more traffic.
When it comes to products with a well-established brand, doing keyword research may not be essential since customers usually search for the product name directly. This means that the product pages will naturally target those keywords. However, it's still important to consider search intent. If the top search results are all category pages, it may suggest that users are looking for various options, which could make it difficult to rank for that term using a product page.
Match Search Intent And Create Pages Appropriate To Your Keyword
Regardless of the type of search query your page is targeting, it's important to understand that Google and other search engines aim to rank the pages that are most likely to satisfy the searcher's intent and complete their journey. Google, for instance, prefers to avoid additional searches and prevent users from clicking Back and selecting a different search result.
To choose a keyword to target, analyze the top 10 results on a SERP to determine the search intent. Focus on organic listings and disregard ads, SERP features like People Also Ask, images, videos, or local listings. Keep a tally of whether the pages are articles or product pages. A score of 9/10 on product pages, for instance, suggests that users are seeking to make a purchase. Conversely, if the majority of the 10 listings are articles, it indicates that users are looking for information.
To gain a better understanding of search intent, consider using Google or other search engines for ideas. As an example, let's say you want to create a page to target the keyword Shopify development services. To get an idea of what users are searching for and expecting to find, you can look at the Related searches box at the bottom of the SERP.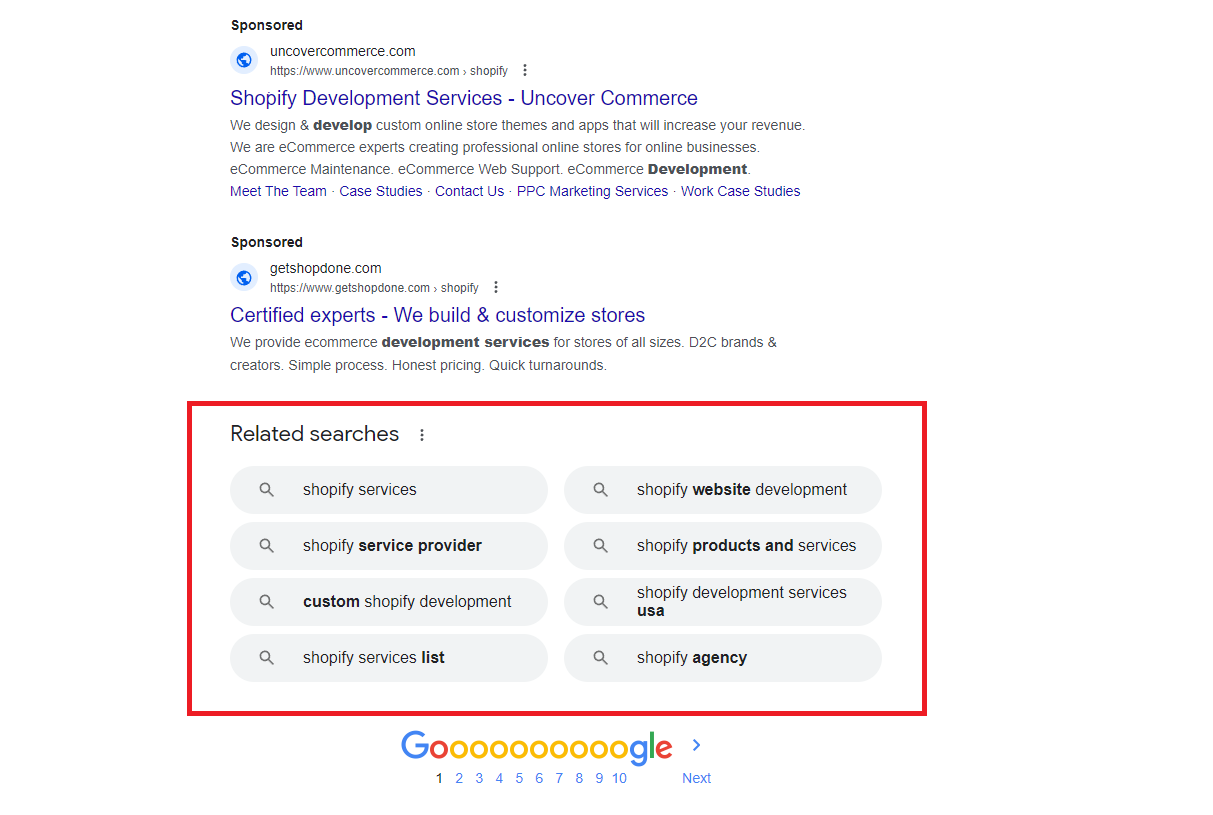 Since Shopify development services is a short tail keyword, if a user reaches the 10th result without finding what they're looking for, these suggested terms may help them refine their search. You can take note of these phrases, as some of them make good long-tail keywords that you can incorporate into your product page to improve its ranking. These phrases can be used in subheadings, product descriptions, meta descriptions, and titles, which we will discuss in more detail below.
On-page SEO
On-page SEO refers to the optimization of individual web pages in order to improve their ranking and visibility on search engine results pages. This includes optimizing the content and structure of the webpage to make it more user-friendly and relevant to the targeted search terms.
Optimize Meta Titles And Descriptions
Your meta title and description play an important role in communicating to both users and search engines about the content of your page, and in enticing people to click on it from a search engine results page (SERP). Shopify automatically populates the title and meta description with the product/collection name and the product/category description, so you don't need to worry about empty meta fields. However, if you haven't customized these for each page, it's likely that the metadata is not effectively communicating your page's content or isn't making it attractive for users to click on.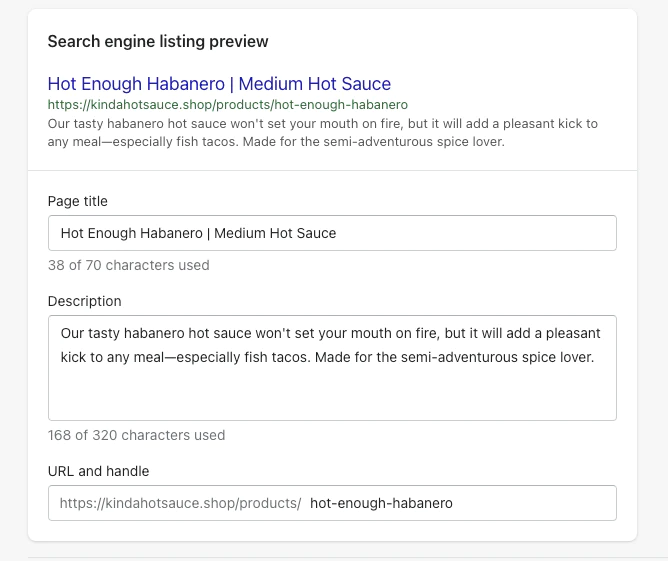 To optimize your meta title and description, follow these steps:
Write a page title with a limit of 55 to 65 characters. Include your target keyword to help search engines index your page, but make sure it is readable and not written in overly simplistic language.
Write a meta description with a range from 150 to 160 characters. Use this space to make your product page or blog post compelling to potential viewers. While including your keyword can help with ranking, prioritize writing for your audience. Learn more about writing effective meta descriptions.
Use persuasive language to encourage users to click through to your page. Highlight the unique value proposition of your content and convey a sense of urgency or curiosity.
Each page on your website should have a unique meta title and description. Avoid duplicating tags across multiple pages as it can confuse search engines and users.
Incorporate your brand name or tagline into the meta title and description. This helps users recognize your brand and can improve click-through rates for branded searches.
Insert Your Keyword Into The URL And Slug
Building your keyword into the URL or slug can also help search engines understand the content of your page. The URL is the web address of your page and the slug is part of the URL that comes after the domain name.
Once you've selected a domain name, your URL is permanent and cannot be modified. Nonetheless, slugs can be personalized or altered. Keep in mind: If you change slugs, make sure to include redirects to the new pages.
As for the reason for integrating your keyword into the slug of each page, it is primarily to clarify to both the user and the search engines what the page is all about. However, be cautious of overusing keywords in your URL and slugs.
For example, if your keyword is handmade dice, your URL could be www.yourwebsite.com/handmade-dice-with-just-20-dollars-handmade-dice or considering that it could be structured in this way: www.yourwebsite.com/handmade-dice. What's the difference? The first URL is inserted too many characters and uses too many keywords, it's also known as keyword stuffing, which can actually harm your search rankings rather than help them. Search engines now use more advanced algorithms that don't simply reward pages for having a keyword appear multiple times in the URL. So, avoid overusing keywords in your URLs as it could hurt your chances of getting clicks from users.
When creating a URL or slug, remember these rules:
Avoid using hash symbols in URLs. Hashes are typically used for hyperlinks that direct visitors to a specific section on a page. However, it's important to note that using them in URLs can cause issues with search engines.
Be mindful of case sensitivity when creating URLs or slugs. It's best to avoid capitalization, even for proper nouns. Although most CMSs these days are not case-sensitive, it's still recommended to use all lowercase letters.
Use hyphens to separate words in URLs. For example, /products/handmade-dice is much easier to read than /products/handmadedice. It's recommended to avoid underscores and spaces, as they can appear awkwardly in URLs as %20.
Insert Your Keyword Into Your Heading
Incorporating your target keyword into your heading is an effective way to communicate to both users and search engines what your page is about. Your heading (H1) should be a concise and clear representation of the main topic of your page, and including your keyword in it can help search engines understand what the content is about.
When it comes to transactional pages, like product pages, it may make sense to use your focus keyword in the page title if it's an identifier. However, this approach is typically more effective for collection pages. Ideally, your products should have enticing names. For instance, consider the Gymshark Shopify store, which has a collection targeting the keyword cropped hoodie. But instead of using the keyword in the product pages, they specify the shade range and the product's function. For example, the product Legacy Short Sleeve Cropped Hoodie includes Legacy as the range, Short Sleeve as the feature, and Cropped Hoodie as the widely recognized name for this type of product. This approach can provide some SEO benefits, such as ranking for Short Sleeve Cropped Hoodie.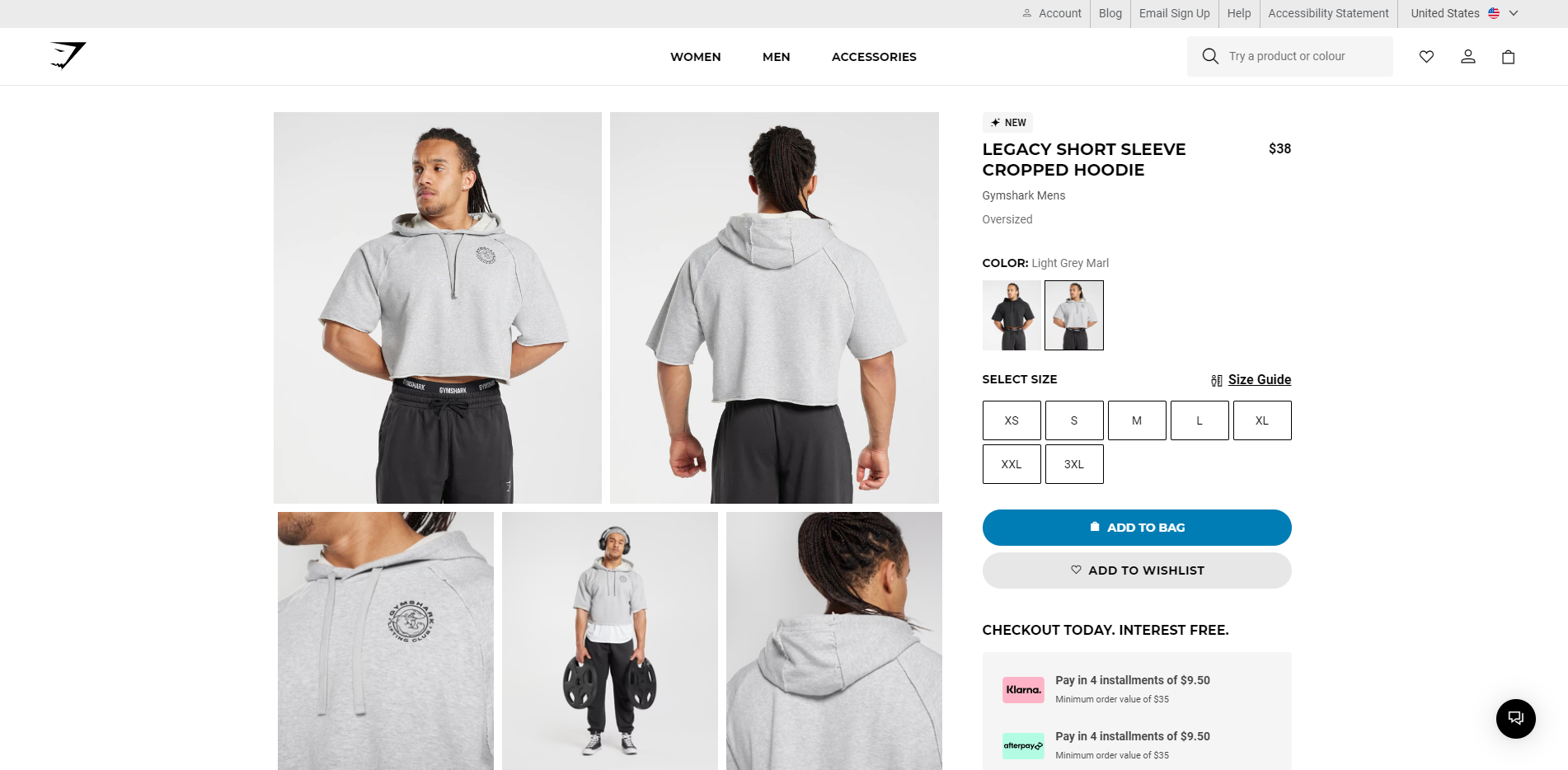 When it comes to navigational pages like your About or Contact pages, it's best to use language that reflects the page's purpose or function. For example, you can use phrases like Contact Us, Get in touch with [Brand Name], or How can we help? The key is to keep it clear and straightforward.
However, be careful not to stuff your heading with too many keywords or make it sound unnatural. Your heading should be written for humans, not just for search engines. Additionally, using variations of your keyword in subheadings (H2, H3…) can also help with organization and readability for both users and search engines.
Understand The Topic Behind Keywords And Insert Them Into Your Pages
Including keywords in your pages does not involve using awkward long-tail keywords or stuffing them unnaturally. This tactic was once used to rank pages for target keywords, but search engines have become sophisticated and can comprehend a page's content without resorting to these tactics. Therefore, the first step in optimizing pages for keywords is to comprehend the topic behind them (as we discussed earlier) and cover the topic as thoroughly as possible.
The easiest way to understand the customer's desire and intention behind each query made is through some keyword research tool such as Google Keyword Planner, Ahrefs, or SEMrush. Once you have identified relevant keywords with high search volume, analyze the search results to see what type of content is ranking for those keywords.
This analysis will give you an idea of the topic behind the keyword and what type of content you should create to rank for that keyword. For example, if the keyword is best-running shoes for women, you would want to create content that is focused on reviewing and recommending the best running shoes for women.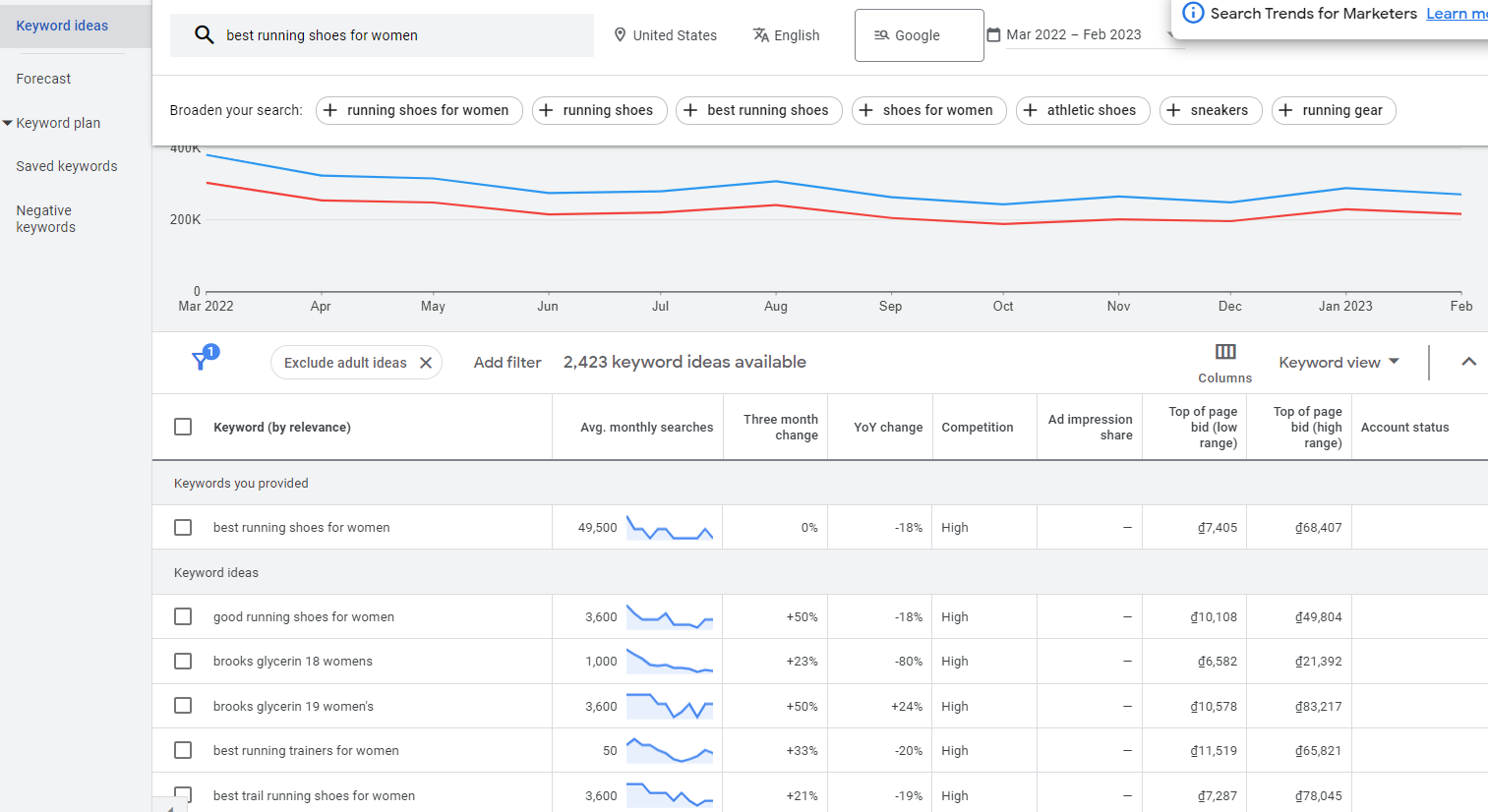 However, it is still possible to optimize your pages for free using various tools. We will demonstrate how we might optimize a new collections page for product running shoes for women using this method.
To start, we would use Google to find related searches and autocomplete suggestions for running shoes for women. This will provide ideas for related search terms to include on the page.
Next, we would create a Google Doc and list all of the related search terms and autocomplete suggestions. From this list, we can determine which phrases to use and which to avoid.
Then, we would draft a title and description for the collections page, making sure to include relevant phrases from the list. To create a description that appeals to both users and search engines, we should ask ourselves questions about the listed phrases, such as whether our women's running shoes come in pink, black, yellow, or grey, whether the delicate designs are important to our customers, and whether our women shoes are friendly to the environment during manufacturing. We would then use my answers to these questions to write a concise and informative description for the collections page, using individual words and ticking them off as we use them rather than cramming in too many phrases.
Finally, we would upload the optimized collections page to our store. This same process can be repeated for any page on the site, such as product pages or blog posts.
Optimize Your Images
Search engines not only scan the text on your webpage, but they also crawl your images. Optimizing your images doesn't mean sacrificing the beauty of your photography. In fact, it helps showcase and display your images to potential customers.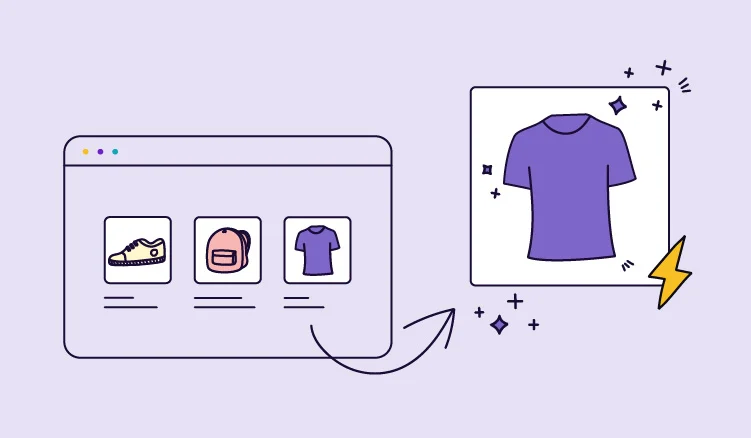 It is essential to prioritize reducing image sizes for your online store. According to HTTP Archive, images account for 46% of the average web page's overall size, which means images can slow down page loading if they are not optimized. Fortunately, since Shopify is hosted eCommerce software, you don't have to worry about finding a secure CDN that quickly loads your images because it's included in your plan. However, here are some simple tips to help reduce the file size of your images and make them easier to find and index by search engines:
Use JPG or PNG formats: Shopify automatically serves images in WebP format, which offers superior compression for web images, saving an average of over 30% in file size compared to traditional file formats like JPEG and PNG. Whenever possible, use only JPEGs and PNGs when uploading images to your site as they are already the smallest image file formats. This can be done in most native image programs that come with your system. Note: Use JPEGs for photography and PNGs for custom graphics or illustrations. Avoid using GIFs unless it's for a moving image.
Reduce the file size of your images: In general, the larger the image file size, the longer it takes to load a page. Resizing images can affect their quality, so make sure to use a standard resolution of 72 pixels per square inch (PPI). If you're new to this, we recommend using Shopify's free image resizer to get started.
Add images to your sitemap: It's crucial to have your images appear in search results, especially for visual searchers, such as when it comes to apparel products. Adding images to your sitemap makes it easier for search engines to crawl and index them. Shopify includes your primary product page image in the sitemap.
Optimize your alt attributes carefully: Alt attributes provide text alternatives to images that browsers use when they cannot render them properly. They are also used for web accessibility, meaning people with impaired vision can understand the content on your site. Alt text is essential for eCommerce stores and image SEO, as it helps products show up in Google images. Our advice is to describe the image in plain language to help people with impaired vision understand what the image displays. This can also help your images rank. Don't forget to include your target keyword in the alt text if it accurately describes the image.
Name your images in plain language: This is the file name of your image when it's saved to your computer. When you upload it, its web address will be the same. Ideally, it should match the keyword on the page. Instead of using generic file names like IMG_1234.jpg, use descriptive file names that include your target keyword and accurately describe the content of the image. 
Build Rich Snippets With Product Details And UGC
To improve your online store's search engine visibility and attract potential customers, it's important to build rich snippets with product details and user-generated content.
Rich snippets are a type of structured data that provides additional information about your products in search engine results. This information can include product reviews, ratings, pricing, availability, and more. By using rich snippets, you can make your products stand out in search results and increase the likelihood of clicks and conversions.

According to Search Engine Land, rich snippets can increase clicks to your product by up to 30% from search engine results pages (SERPs). This means more traffic to your product page without spending extra on paid search ads. While creating rich snippets and schema requires technical SEO knowledge, the results are worth the effort.
If you use Shopify's free themes, structured data, and rich snippet functionality are included in your product pages by default, so you don't need to worry about adding markup for product information. However, this only works if Google decides to show it.
If you use a third-party theme or a custom-built theme without product schema structured data capabilities, you have a few options. You can write the code yourself or hire an expert or use apps like Smart SEO, Schema App Total Schema Markup, Rich Snippets for SEO, or Schema Plus for SEO.
User-generated content (UGC), such as product reviews and ratings, is also important for building rich snippets. Not only do they provide valuable information for potential customers, but they also signal to search engines that your website has fresh and relevant content. This can improve your search engine rankings and visibility.
To display UGC and star ratings in SERPs, you need an app or custom coding. Before jumping into this, ask yourself some questions like whether you have a product reviews app, whether your reviews are positive or negative, and what your average star rating is. Shopify has a free product reviews app that supports review snippets, and other product review apps are available in the app store, but you need to ensure that they support schema markup.
Rich snippets may take some time to appear in search listings, and it's normal. You can use the Google Structured Data Testing Tool to check for any display problems or errors.
Building Link System
Building a strong link system is crucial for improving your website's search engine optimization (SEO) and user experience. There are two types of links that you should focus on: internal links and external links.
Internal links are links that connect one page of your website to another page on the same website. These links help search engines understand the hierarchy and structure of your website, making it easier for them to crawl and index your content. Internal links also help users navigate your website, leading them to related or relevant pages that they may be interested in.
Creating internal links goes beyond simply inserting links into appropriate anchor text throughout your website. It involves building pillar pages that can pass authority to numerous other relevant web pages and blog posts, or vice versa. To achieve this, you need to establish a clear navigation system on your homepage that caters to both user experience and search engine crawlers.
For instance, consider the case of Gymshark, a fitness apparel brand. The brand's homepage features only two top-level menu options, which makes it easy to navigate. When you hover over either Women or Men, you get a dropdown list of the products and collections available. The dropdown is divided into trending items, Gymshark's staple products, specific styles across its product range, and accessories that don't fit into other categories.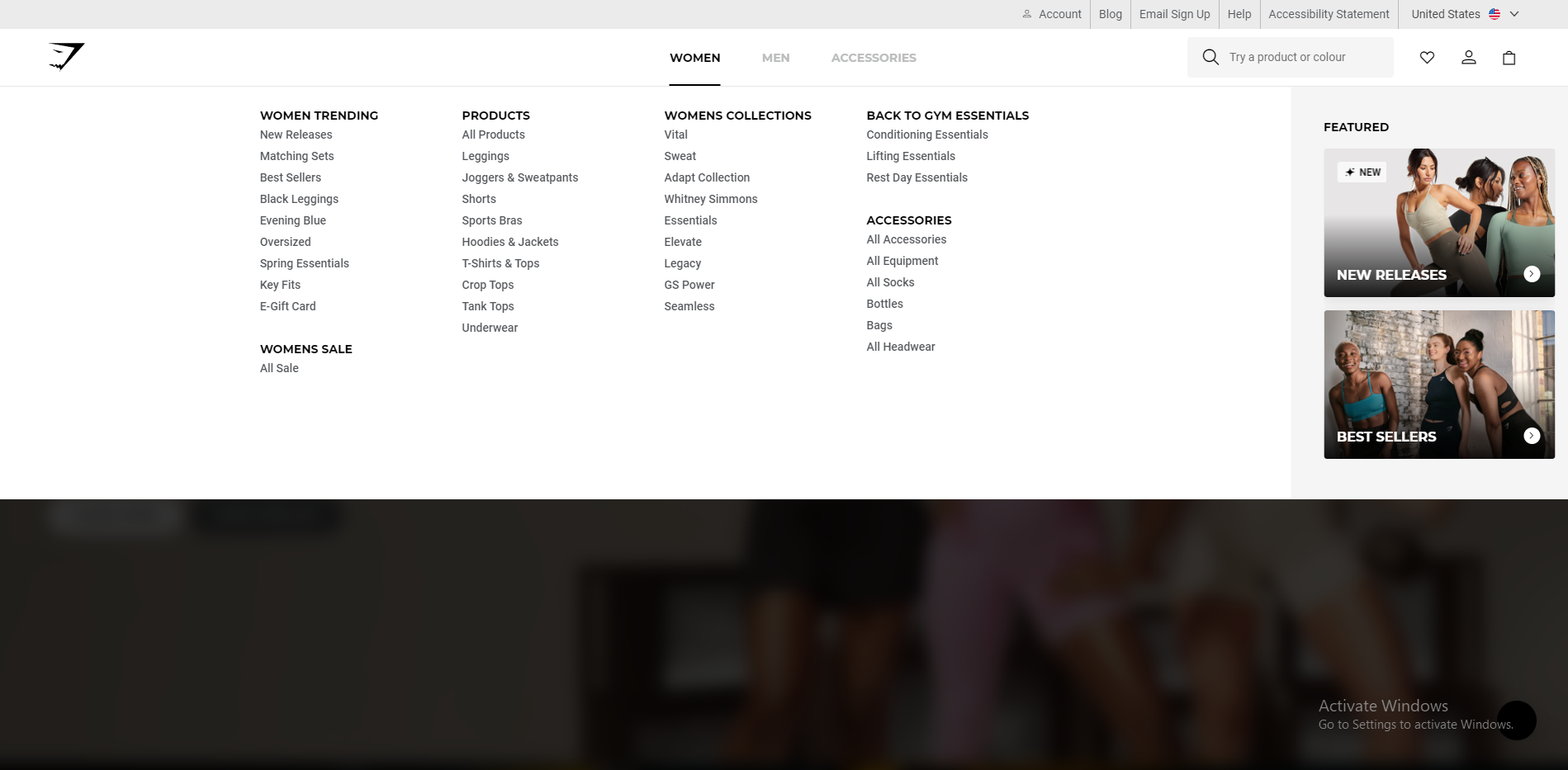 Although Gymshark provides a straightforward menu and category navigation system, it also strategically includes its most significant pages in the menu and optimizes the anchor text to attract organic traffic. For instance, under the Women's category, you can find its Products page. Clicking on Shorts, you'll notice that the page ranks for relevant search terms like workout shorts and women's workout shorts, which effectively draws in ideal customers from search engines.
On the other hand, external links, also known as outbound links, are links that connect your website to other websites on the internet. External links can help to establish your website as a trustworthy and authoritative source of information, as well as provide additional resources and information for your users.
To build a strong external link system, you should focus on linking to high-quality, relevant websites. Avoid linking to spammy or low-quality websites, as this can negatively impact your website's SEO. You can also try to obtain external links to your website by reaching out to other website owners and asking them to link to your content.
Remember, building a strong link system takes time and effort, but it can greatly improve your website's SEO and user experience. By focusing on both internal and external links, you can create a comprehensive and valuable resource for your users.
Off-page SEO
Off-page SEO refers to the actions taken outside of a website to improve its search engine rankings. It involves various strategies to build high-quality backlinks, increase social media presence, and promote brand awareness. Off-page SEO is important because search engines consider factors beyond a website's content and structure to determine its authority, relevance, and trustworthiness. There are three most popular off-page SEO strategies that businesses can apply: Active Link Buiding, Passive Link Building, and PR Campaigns.
Active Link Building
Active link building involves creating a plan and strategy to build links from specific pages, with a clear understanding of the reasons behind building them, and then following through with the plan. However, this approach can be time-consuming and competitive, as many journalists, influencers, and writers receive pitches regularly. Thus, it's crucial to create a compelling pitch that offers something of value to the other party.
When requesting anything from another site, it's essential to keep a few principles in mind, such as:
Highlight what's in it for them upfront in your pitch. While your ultimate goal is to secure a link, make sure to offer something of value to the other party. For instance, if the page they're linking to is outdated or no longer exists, you could offer to update the content or provide an alternative resource that would benefit their audience.
Restrict to requesting links from competitors. While it may seem obvious, many link requests come from people operating in the same product or topic area, hoping to tap into an existing resource. However, it's better to focus on building relationships with non-competing sites that can offer more diverse and valuable link opportunities.
Remember, active link building is a recurring task that every merchant and their businesses need to do in the process of Shopify SEO. When it comes to this strategy, it's important to categorize types of common practices that you can easily encounter.
The first practice you should pay attention to is to employ a foundational link system. Foundational links refer to links coming from social media profiles, local business directories, and niche directories. It's important to sign up for social media accounts on platforms like Instagram, Facebook, Pinterest, LinkedIn, Twitter, and create a profile for Google My Business. Even if you don't have a physical retail store, having a Google My Business profile can improve your local SEO and attract local customers. Although the SEO benefits are small, setting these up is easy and increases your brand's visibility across different channels.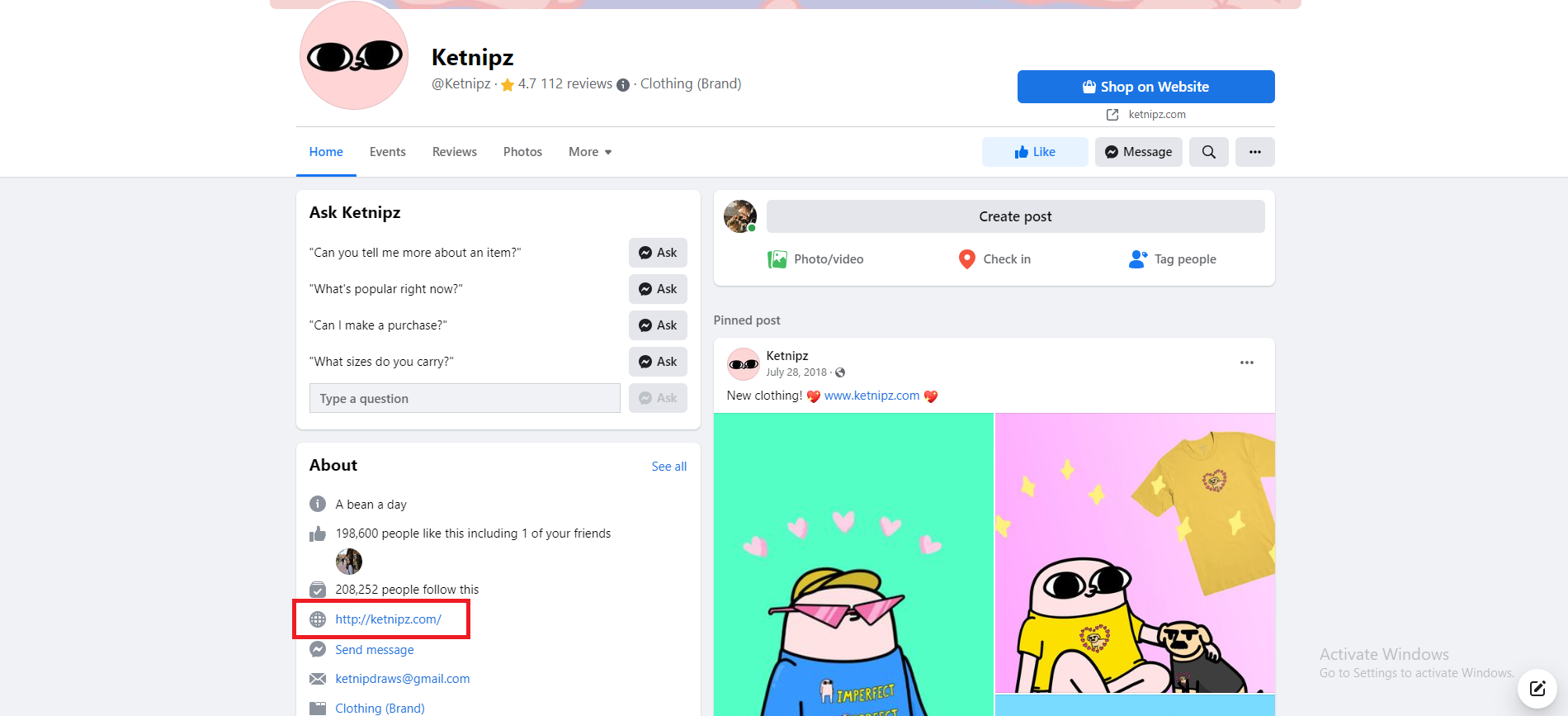 The second practice is backlink exchange, also known as reciprocal linking, which is a practice in which two websites agree to link to each other's site. The purpose is to increase the number of backlinks to each site, which can improve their search engine rankings. However, it's important to be cautious with backlink exchanges as search engines may consider them as a form of manipulation and penalize the sites involved if they detect that the links were not acquired naturally. Therefore, it's recommended to only engage in backlink exchanges with relevant and high-quality websites in your industry and to avoid excessive and spammy link exchanges.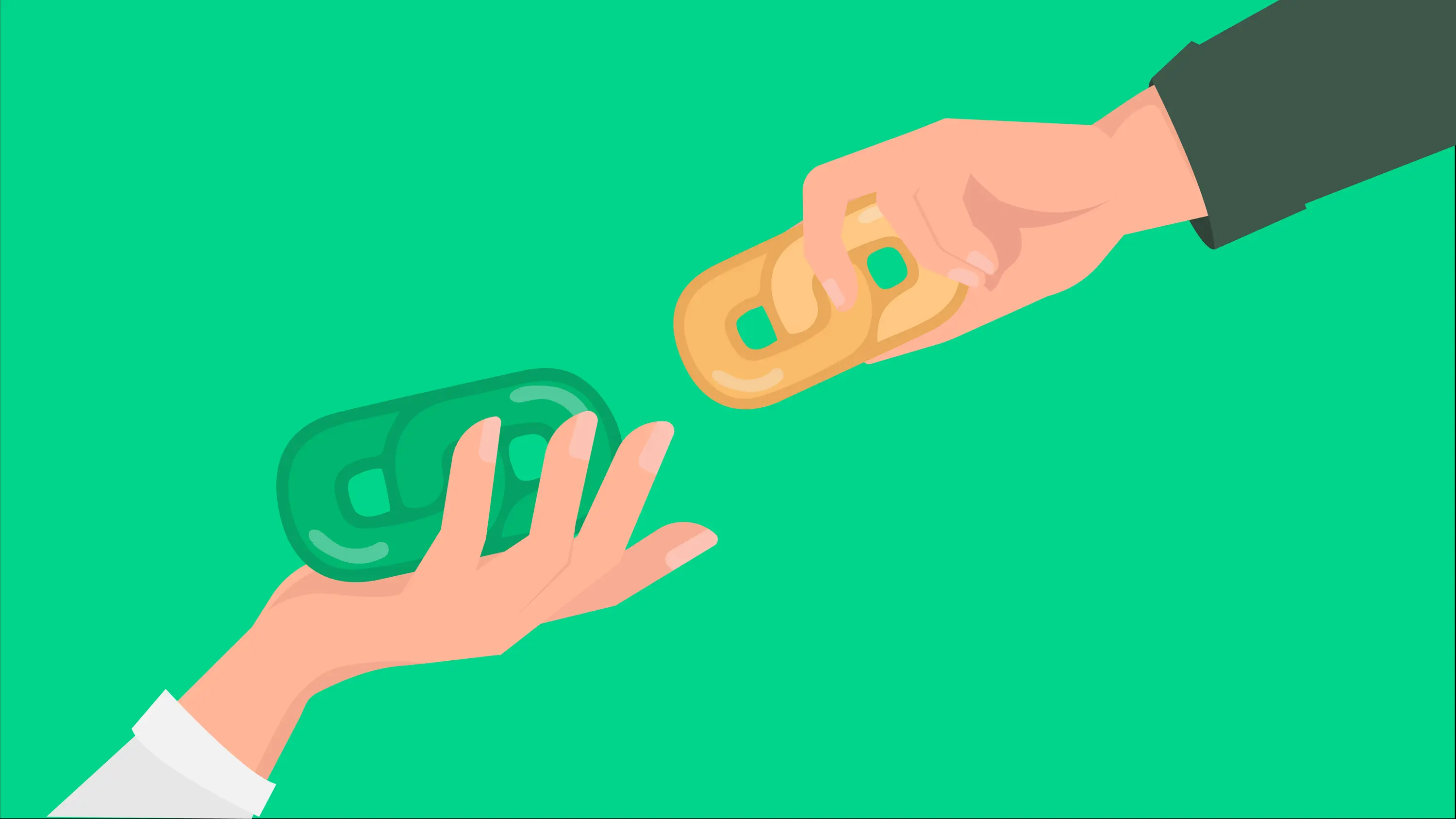 Building traffic on your own blog takes time, but guest posting offers a shortcut to reaching a wider audience while you grow your own. Apart from driving traffic to your website, guest posting can also boost your search engine optimization through the backlinks you receive.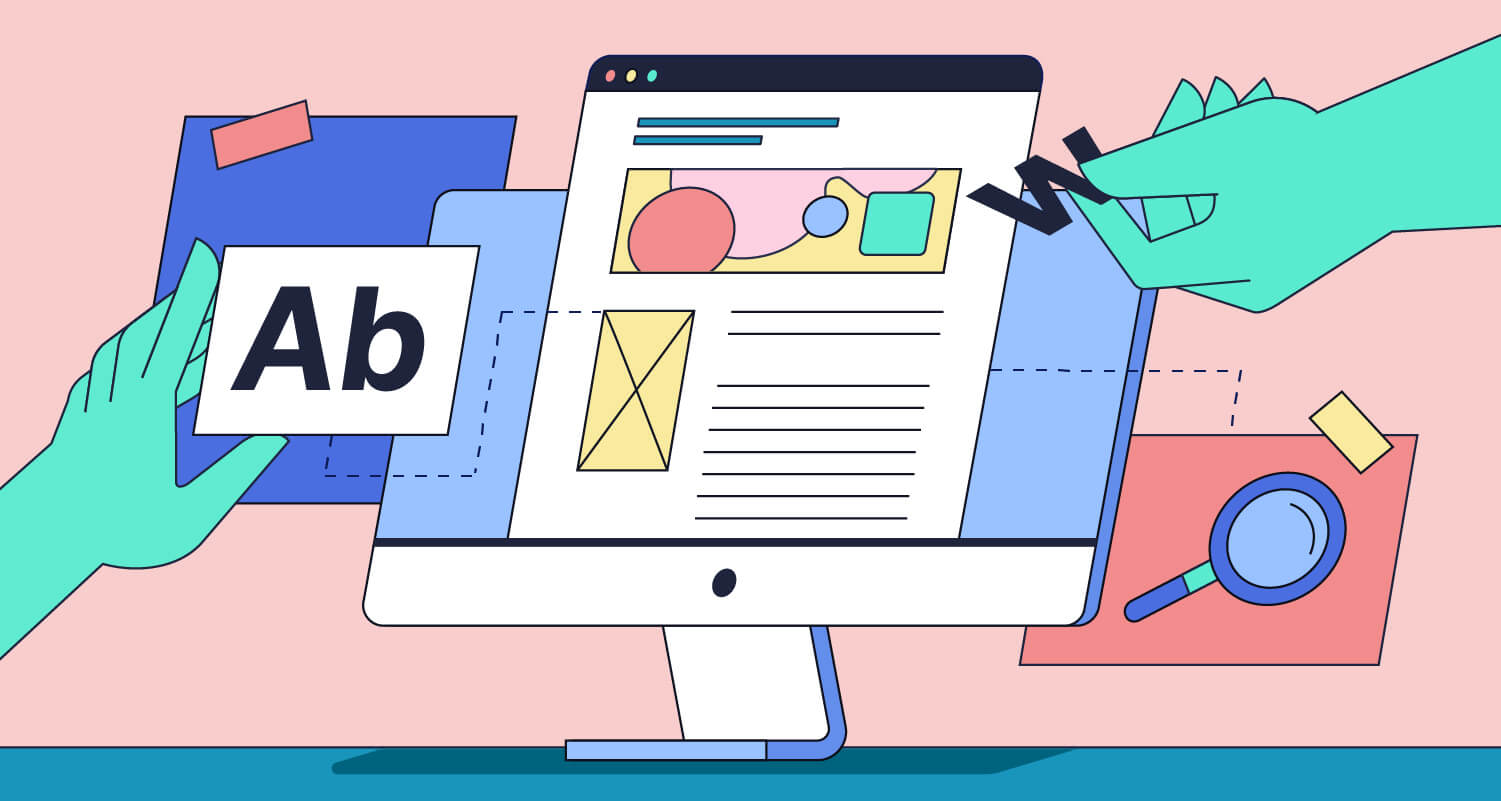 To get started, identify websites, publications, or industry bloggers whose audience aligns with your target audience. Reach out to them and offer to write a guest post that their audience will find valuable. Ensure that the topic you choose to write about is relevant to your business, or else it won't drive any traffic back to your website.
Lastly, you can utilize unlinked mentions to drive more traffic to your website and increase the ranking place on SERPs. Unlinked mentions refer to instances when your brand or business is mentioned on other websites or platforms but without a link back to your website. These mentions can still provide value as they increase brand awareness and can potentially bring in referral traffic. However, unlinked mentions are missed opportunities for building backlinks, which are important for improving search engine rankings. By identifying unlinked mentions and reaching out to the website owner to request a link back to your website, you can turn these missed opportunities into valuable backlinks.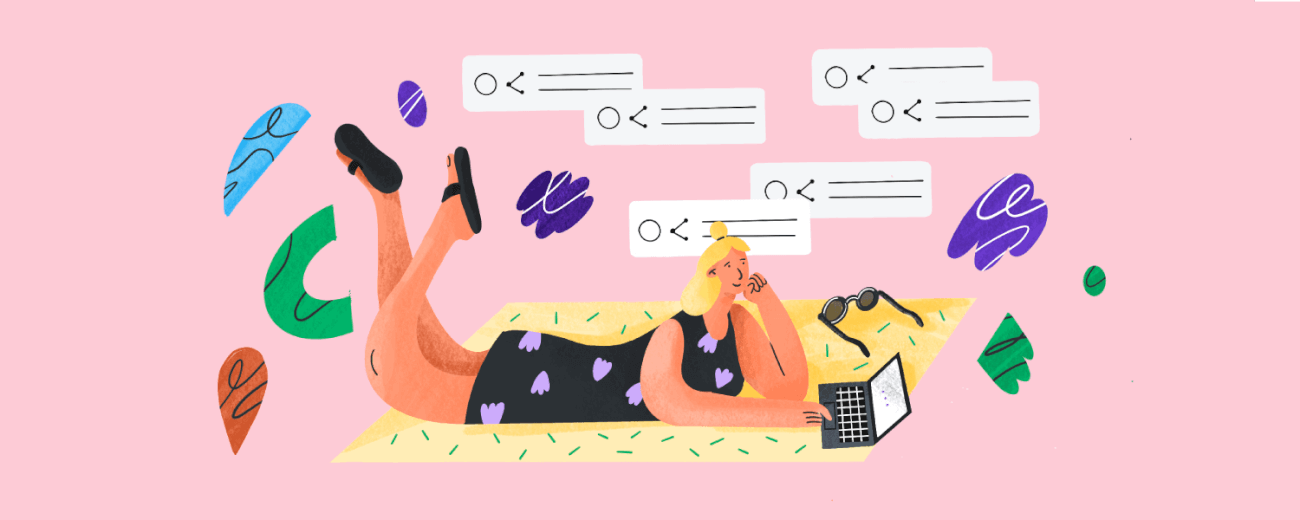 Passive Link Building
Passive link building refers to the process of acquiring links naturally, without any active effort on the part of the website owner. This is often the result of having high-quality content or products/services that other websites find useful and decide to link to on their own. Passive link building can also occur when a website gains popularity and becomes a well-known authority in its industry, leading to more mentions and links from other sites. While passive link building may take longer than active link building, it is a valuable long-term strategy for improving a website's search engine rankings and driving traffic to the site. Here are some practices that your business can apply when building passive links:
Create an amazing product or service that people will talk about online. When you do this, people will naturally share your business with their friends and family. Providing excellent customer service is also important because people talk about it. To provide excellent service, you don't have to go above and beyond, just focus on doing the little things well and finding opportunities to surprise and delight your customers.
Being responsive on social media is another important factor. This means responding to customers when they reach out for help or support. Once you have the basics down, you can consider liking or commenting on social media posts where your fans tag your products.
Building connections with social media and online influencers is another effective strategy. Try to make friends online by sending them articles or products they would be interested in, or leaving thoughtful comments on their posts. Once you have built trust with these people, you can share your ideas and perspectives with them.
Participating in forums, discussion boards, and commenting on blogs can also help build your reputation and eventually attract customers. However, be careful not to promote your business too often. Only do so if the person is looking for recommendations or if your product solves the problem they describe in their comment.
PR Campaigns
A press release campaign typically involves sending a release to various media outlets in the hopes of being featured in local, regional, national, or industry press. This can result in increased website visitors, as well as valuable high authority and trustworthy links to your website, which are beneficial from an SEO perspective.
Rather than hiring a PR company, you can try to generate your own publicity. If you have an intriguing product or story that would interest people, share it with bloggers and journalists who cover businesses similar to yours.
Although writers are often inundated with requests, they are constantly searching for new and captivating stories. To increase your chances of success, ensure that you target the appropriate publications (don't approach a tech writer to cover your clothing line) and provide them with a compelling story.
Content Marketing
Content marketing is a digital marketing strategy that involves creating and sharing valuable, relevant, and consistent content to attract and retain a clearly defined audience, and, ultimately, to drive profitable customer action. The goal of content marketing is to provide useful information or entertainment to the audience, build trust, establish authority in the industry, and ultimately drive profitable customer action.
Create Blogging
Blogging can be an effective strategy to generate fresh and relevant content that can improve your search engine rankings. As a Shopify store owner, you can create a blog and publish articles related to your industry, products, or customer interests. Your blog can also serve as a platform to address your audience's questions and concerns.
To create effective blog posts, aim to offer valuable and engaging information that your target audience will find interesting. Optimize your content for search engines by using relevant keywords in your post's title, headings, and body. Fortunately, Shopify has a built-in blogging feature that you can find under Online Store > Blog posts. Then click the Add blog post button to create your first blog post.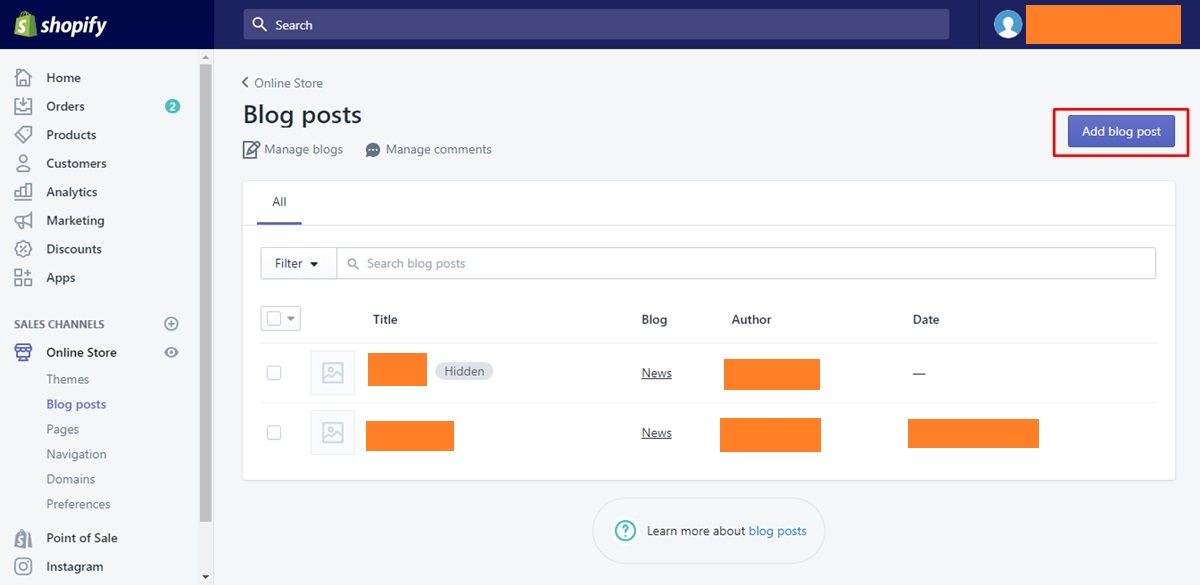 Don't forget to promote your blog content through social media and other marketing channels to increase traffic and engagement. Consistently producing high-quality blog content that is optimized for search engines can improve your Shopify store's SEO, attracting more visitors and potential customers. Encourage comments on your blog posts and respond to them to build relationships with your readers. This can help you gain valuable insights into your audience's needs and interests.
Optimize Product Page Content
One important aspect of this Shopify SEO guide is to focus on the content of your product pages. It's essential to include relevant keywords in your product descriptions and provide enough information to satisfy both search engines and potential customers. Here are some tips to optimize your product page content:
Write persuasive product descriptions: Your product descriptions should be clear, concise, and informative. Highlight the key features and benefits of your product, and use language that resonates with your target audience. Make sure to include relevant keywords for SEO purposes.
Use high-quality product images: High-quality product images can help showcase your product and increase conversions. Use images that accurately represent your product, and show it from different angles.
Provide detailed product specifications: Make sure to provide detailed product specifications, such as size, weight, materials, and other relevant details. This helps customers make informed purchase decisions and reduces the likelihood of returns.
Include customer reviews: Customer reviews can help build trust and credibility with your audience. Encourage customers to leave reviews and display them prominently on your product pages.
Optimize for mobile devices: With the increasing use of mobile devices for online shopping, it's important to ensure that your product pages are optimized for mobile. Make sure your pages are easy to navigate and load quickly on mobile devices.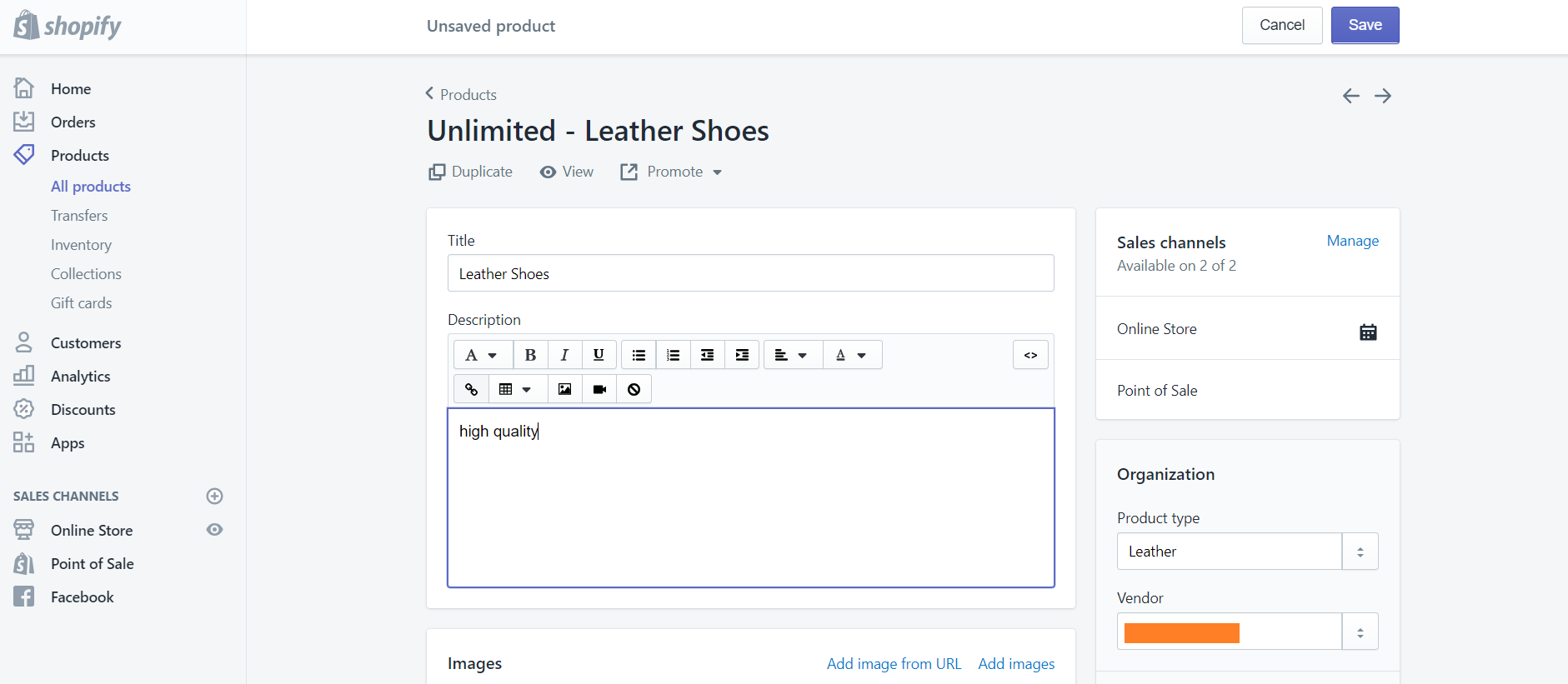 Optimize Content For Other Essential Pages
To optimize your Shopify store's SEO, it's important to not only focus on product page content but also optimize content for other essential pages. This includes your homepage, about us page, contact page, and any other important pages on your website.
For the homepage, include relevant keywords in the headline, subheadings, and body content. Make sure to provide clear and concise information about your brand, products, and services. Include a call-to-action to encourage visitors to explore your site further.
On the About Us page, tell your brand story and showcase what makes your business unique. Use keywords that reflect your brand's values and mission. This page is an opportunity to build trust and connection with your audience.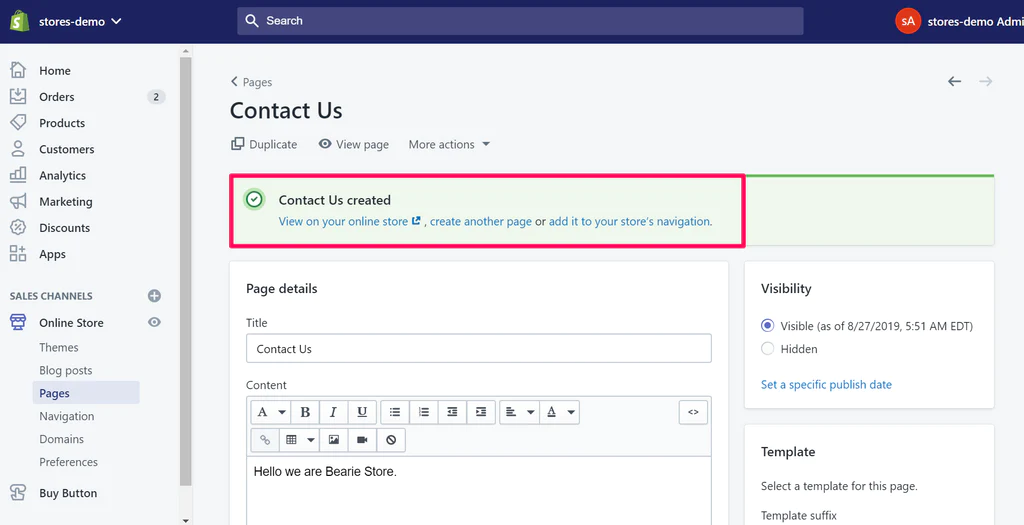 The Contact Us page should include all necessary contact information, such as phone number, email address, and physical address. Make sure to also include a contact form for visitors to easily reach out to you.
Ensure that your terms and conditions page contains relevant keywords that relate to your store and products, while clearly outlining your policies and procedures. This not only helps with SEO but also provides transparency for customers.
Likewise, your checkout page should be optimized for both search engines and user experience. Use descriptive and keyword-rich page titles and meta descriptions, and ensure that the checkout process is smooth and easy to navigate.
In addition, your partnership and voucher pages can also benefit from SEO optimization. Include relevant keywords and information about your partnerships and offers, and make sure these pages are easily accessible and linked to other pages on your site.
Utilize Video And Engaging Media
To enhance your Shopify store's content marketing, consider utilizing video and other engaging media. Videos can help showcase your products in action, provide tutorials or how-to guides, and give customers a better understanding of your brand and values.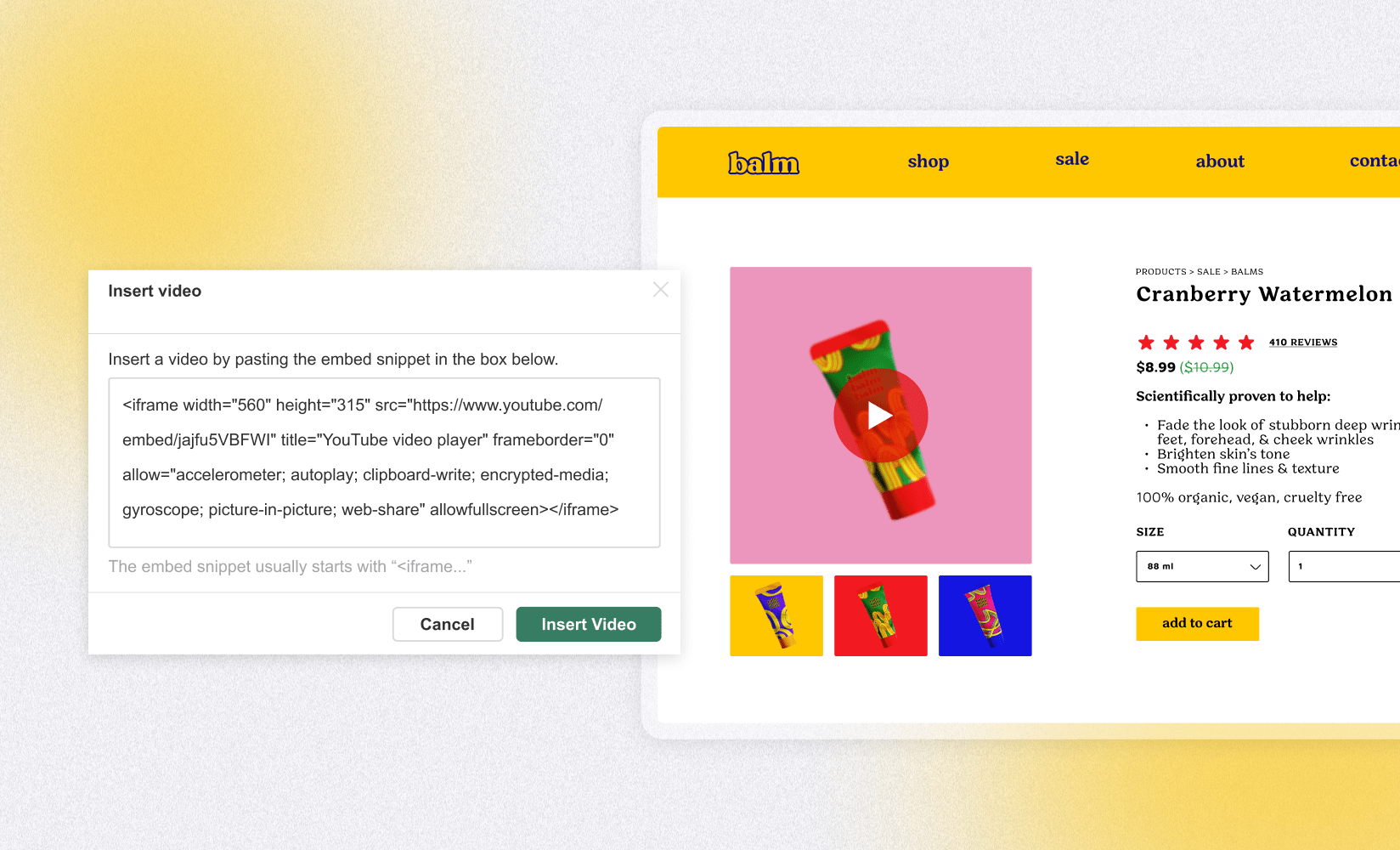 To get started, you can create product demo videos, customer testimonials, or behind-the-scenes content that gives customers an inside look at your company. You can also use engaging images, infographics, and interactive content like quizzes or polls to capture the attention of your audience.
When using video and other media, it's essential to ensure that they are optimized for search engines and accessible to all users, including those with disabilities. Use descriptive titles, tags, and captions to help search engines understand and rank your content. Additionally, consider using video hosting platforms like YouTube or Vimeo to reach a wider audience and improve your store's visibility.
In Conclusion,
To make your Shopify store visible to potential customers searching for products in your category, it's crucial to understand the rules that govern search engines and optimize your site accordingly. While working on SEO may seem overwhelming at first, it can become a straightforward process of tweaking pages and incorporating new keywords. We hope that with the detailed Shopify SEO guide above, you can enhance the visibility of your store in search engine results, drive more traffic to your site, and ultimately boost sales.
In case you encounter any obstacles in the process of optimizing your Shopify store that meet the best practices of SEO, our specialists are always here to help. Don't hesitate to leave a message for us!