Are you planning to build a website or eCommerce platform with Shopify but don't know which development company to choose? Finding the right web development partner isn't easy. Fortunately, there are some highly skilled and reliable Shopify developers in the USA that deliver quality results.
To help support your decision-making process, we have researched and listed out the top Shopify development companies in the USA for 2023. This comprehensive list encompasses experienced professionals who will take your project from concept to completion with ease and finesse.
Top 15 Shopify Development Companies in USA
Command C
Among the top Shopify development companies in the USA, Command C has been assisting online merchants in strategizing, migrating, building, stabilizing, and growing their eCommerce sites since 2004. Their sweet spot is supporting B2C and B2B retailers with annual revenue ranging from $2 million to $150 million.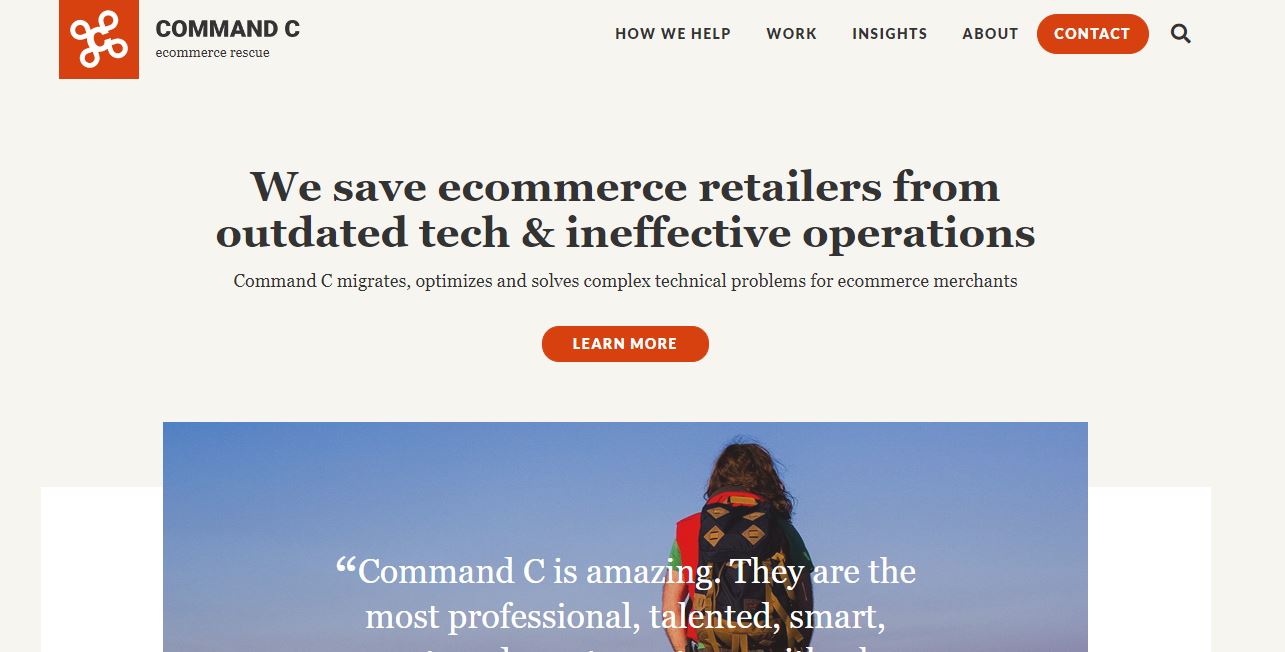 Their capacity for expansion is merely one part of their value. Clients frequently appreciate their exceptional project management. In addition, their ability to comprehend technical language has earned them long-term client partnerships.
The investment you make with Command C is one they make in exchange for you. They are your business partner, not just a vendor. They are concerned with your return on investment. And every customer has their own project manager and tech lead.
They are ready to share their knowledge with you and are well-versed in Shopify, Magento, and BigCommerce.
Sunrise Integration
So that your company may concentrate on what matters most, Sunrise Integration creates high-quality bespoke software applications and workflow solutions. They specialize in assisting Fortune 500 organizations and startups to complete online and mobile app development projects. Their tried-and-true methodology and multi-platform expertise provide you an advantage over your rivals.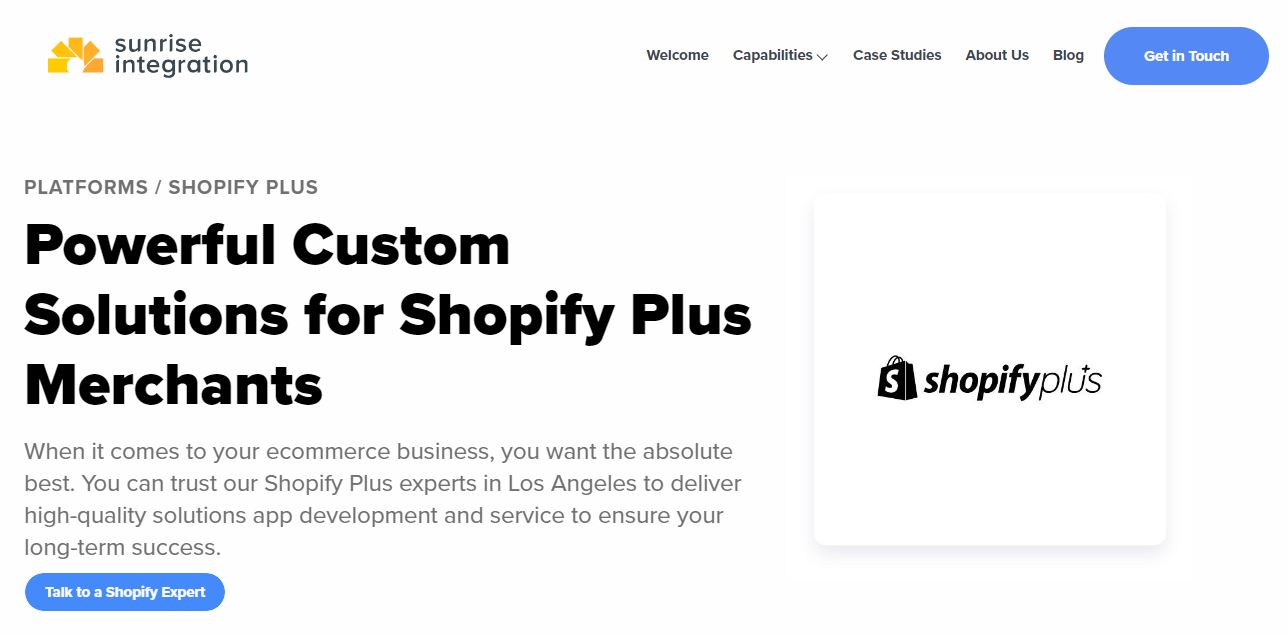 With a strong focus on eCommerce, logistics, SaaS software, mobile apps, and more, Sunrise Integration's team of data integration professionals has been creating fully tailored corporate software solutions for over 20 years.
They have experience working across several platforms, including Shopify, Bigcommerce, Magento, WordPress, Shogun, Amazon, and eBay. Moreover, they support a variety of industries, including retail, healthcare, banking, logistics, and fashion.
Magenest
Magenest is considered one of the top Shopify development companies in the USA. We specialize in providing top-notch solutions for eCommerce businesses to increase their success rate by enhancing customer experience and driving sales growth.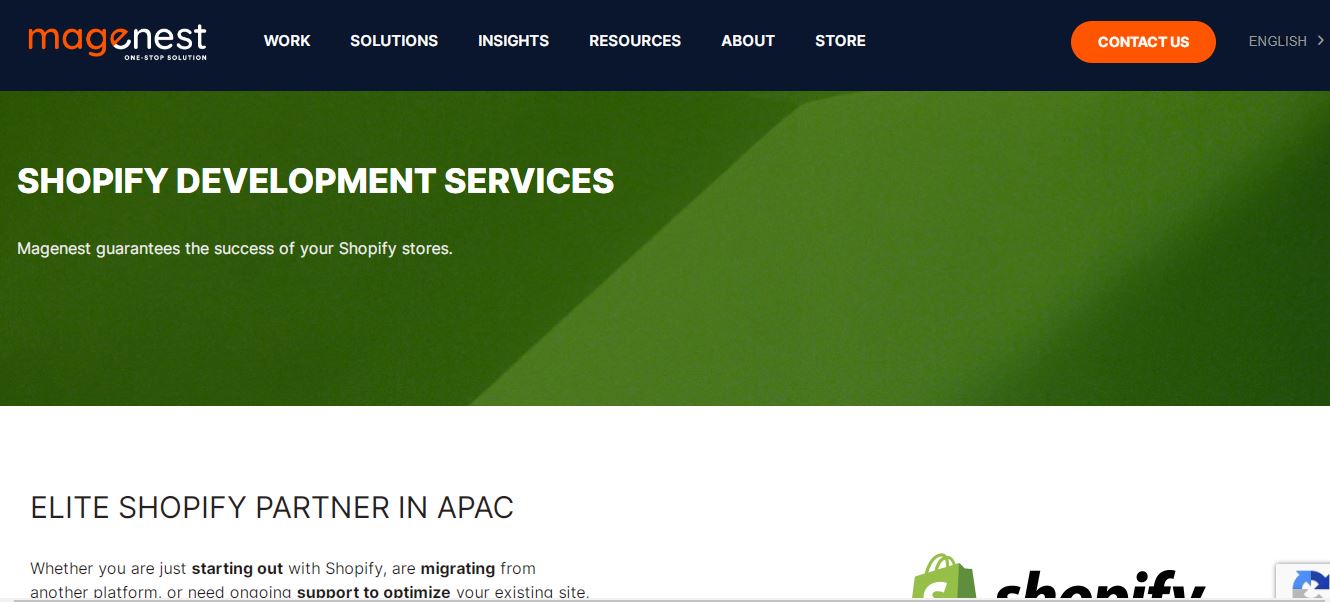 With an experienced and professional team, we can offer a comprehensive Suite of Services. And it is tailored according to the specific requirements of each client. This includes customized design and development, integration and installation, custom applications, local payment solutions, and complete after-sales support.
Magenest's experts have decades of combined experience working with Shopify's powerful suite of tools. Our Shopify store development service makes it easy for business owners to create a successful online store quickly, effectively, and most importantly securely!
MOBIKASA
The firm Mobikasa is a leader in the production of websites and mobile apps. Since its founding in 2011, Mobikasa has developed into a dynamic, flexible, and quick-moving business. And it specializes in client solution management for the eCommerce industry. They have an established international presence and work with clients from many different industrial sectors.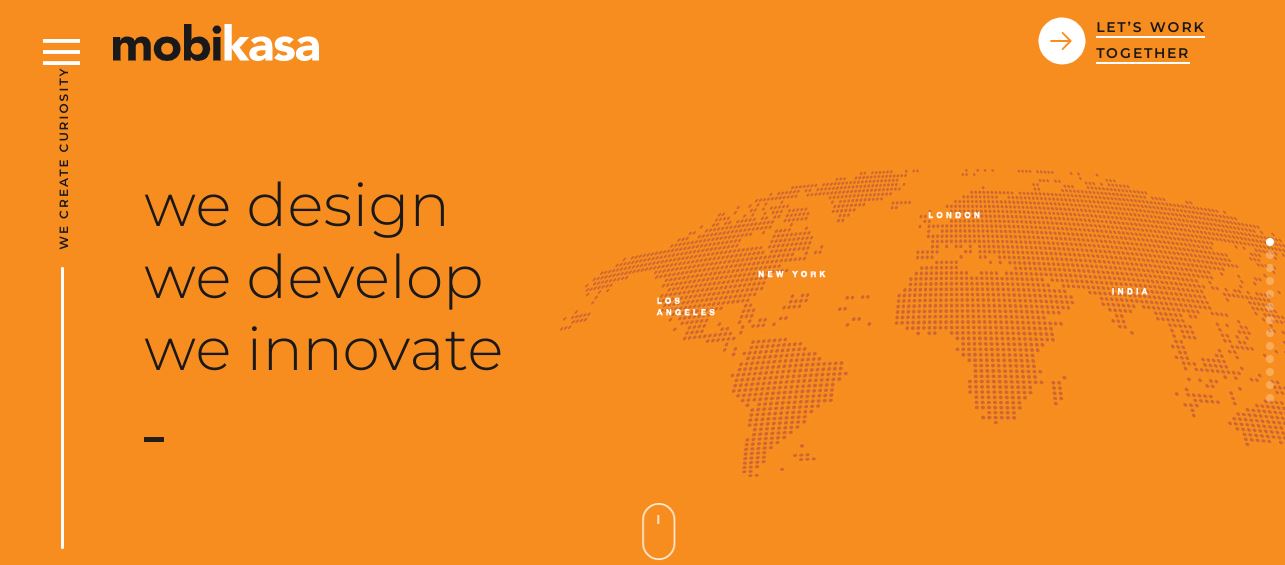 Project managers, software engineers, and graphic designers work together as an innovation-focused team to always produce profoundly enlightening and brand-enhancing solutions that truly engage your target audience.
They place a strong emphasis on scope discovery to accurately identify client goals and objectives. Also, they create cost-effective, unique software solutions for businesses of all sizes, from financed startups to well-established businesses.
Propeller
A completely integrated digital firm, Propeller creates fantastic online experiences. Their work has depended on knowledge, adaptability, and a desire to discover the finest answers for the past 20 years.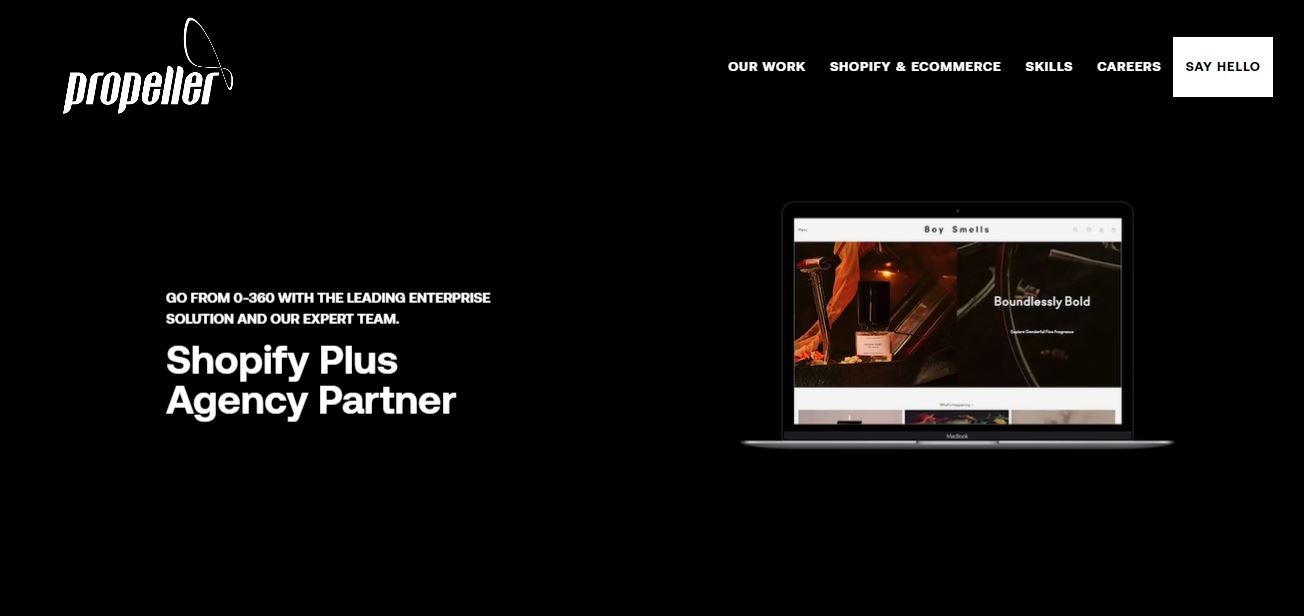 They collaborate with their clients throughout the whole product lifecycle and afterward with the help of their versatile team of designers, developers, strategists, and product managers.
With comprehensive strategies and Shopify development services USA built on cutting-edge consumer insights, they increase exposure and boost conversions on behalf of their customers. They are consistently able to produce best-in-class digital solutions because of their data-driven methodology.
Propeller can make a great job with eCommerce and Shopify, Booking and Membership, Integration 3rd parties, Digital Growth, and Digital Transformation
Arctic Grey, Ltd.
With more than 15 years of expertise in creating engaging Shopify Plus storefronts and responsive mobile content for Enterprise Shopify Plus Merchants, Arctic Grey is one of the top Shopify development companies in USA, and a top-ranked Shopify development company on Clutch.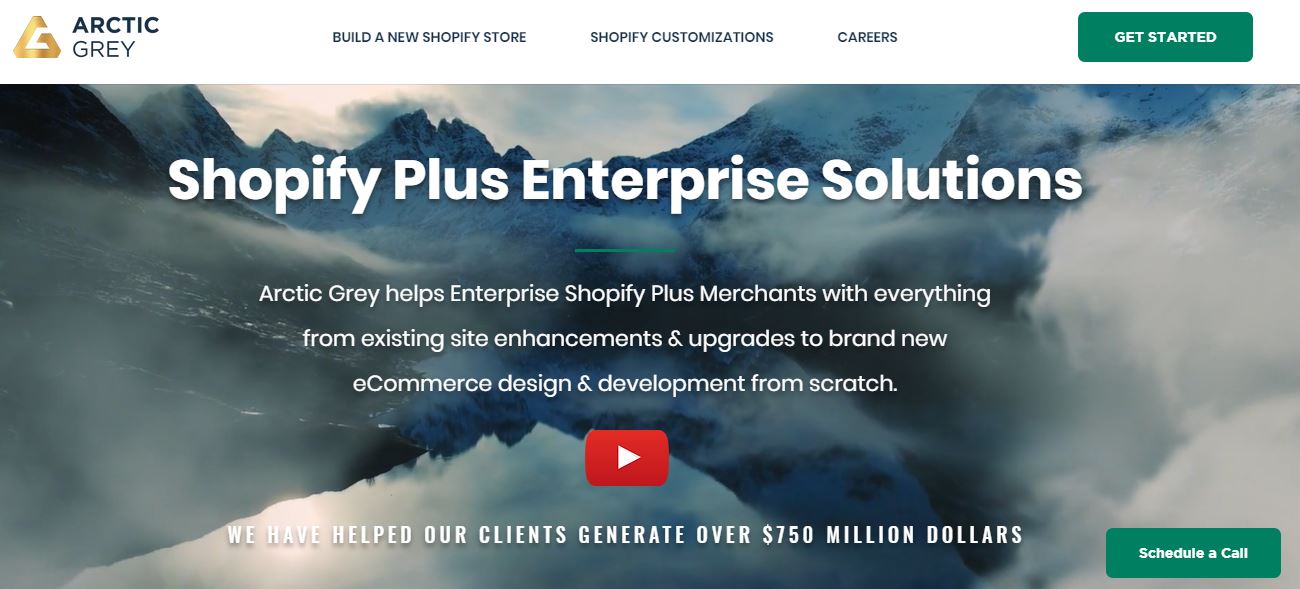 Arctic Grey has assisted retailers in generating over $1.5B to date and offers assistance with anything. It comes from customizing Shopify theme designs to building entirely new stores from the ground up.
For customers like Bark Boxstrong>, Sofia Vergara, The Smurfs, and Sesame Street as well as award-winning Shopify experiences for other Fortune 500 organizations, their Shopify development methodologies have delivered 1000+ thoughtfully-grown stores.
They're committed to using Shopify technology for online shops that are focused on different fields, including Fashion and accessories, Beauty & Skincare, and Jewelry.
Superco
SuperCo is a team of Shopify Plus professionals that support businesses of all sizes. And they can launch, develop, and run their online operations. They deal with more than 50 customers. And they offer anything from simple design and build projects and site modifications to intricate bespoke app and API development.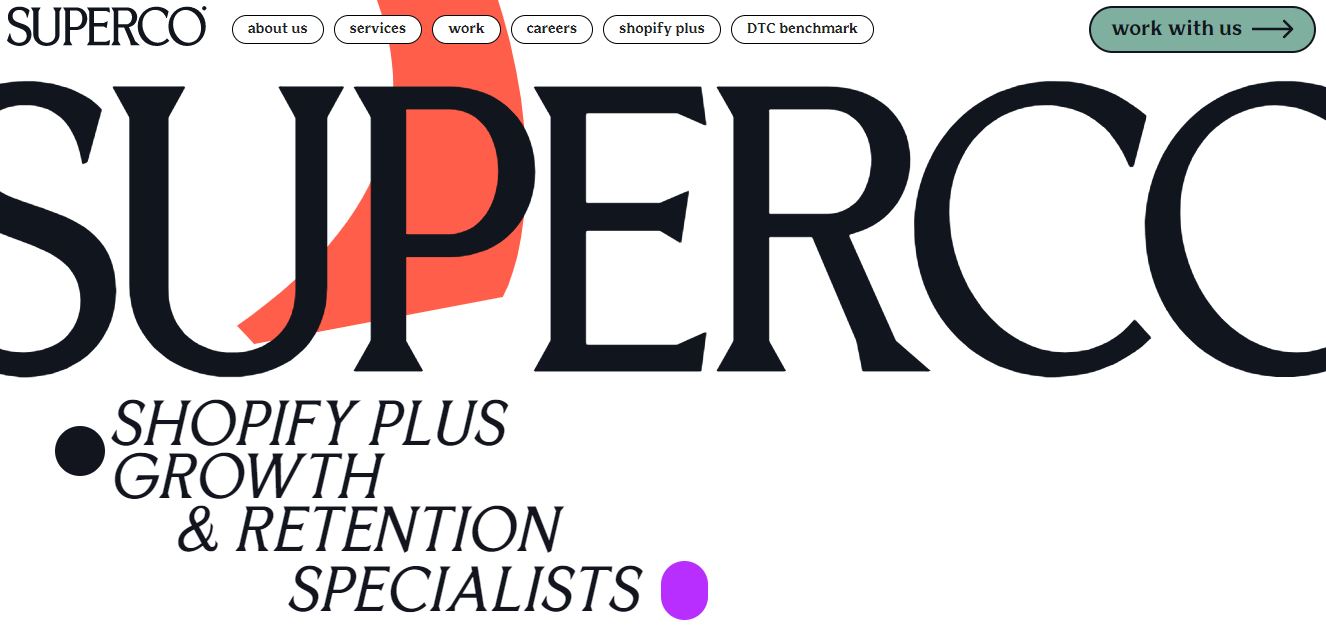 Their areas of expertise include user experience design, private and customized apps that address certain company challenges, conversion rate optimization, and subscription and retention management.
Their staff of designers specializes in the design of online stores. In addition, they are well-versed in all the strategies for attracting customers and keeping them interested over the long term. They collaborate with you to comprehend your aesthetic vision and realize it to appeal to your target market.
Ambaum
Ambaum (previously BTown Web) uses a unique, holistic strategy to produce results for your Shopify Plus website by combining the worlds of design, development, and growth marketing. For a rich client experience, they integrate strategy, programming, platform migrations, the development of bespoke apps, and continuous support.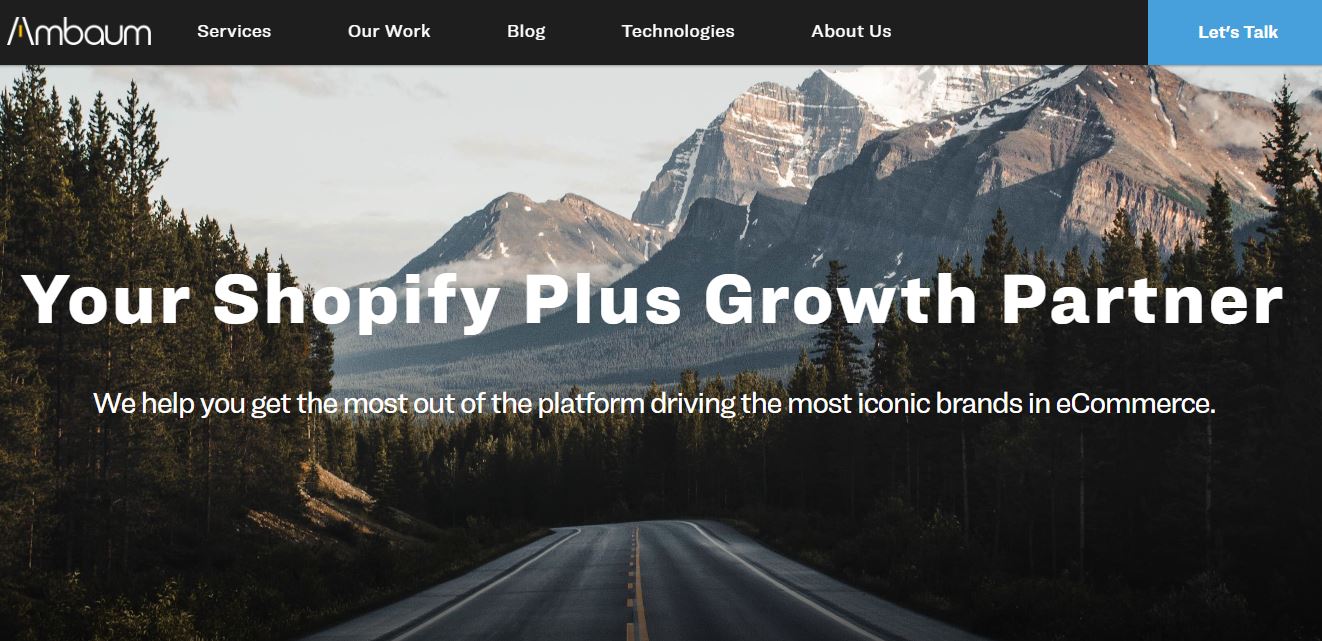 Their Seattle-based team has assisted with the migration of several current eCommerce businesses to Shopify Plus and the launch of numerous new brands. You've come to the perfect spot if you want to engage your audience, develop client connections, and compel them to support your business.
Bilberrry
This Shopify website development company in USA deals with problems, not tickets, as real partners to their customers. Bilberry has independent, vocal, team-oriented Shopify developers in USA, strategists, and designers who like what they do. In order to remain flexible, open, and human-centric, they have purposefully kept their staff small and their organizational structure flat. Their headquarters are in Seattle, Washington, and they have 55 full-time workers.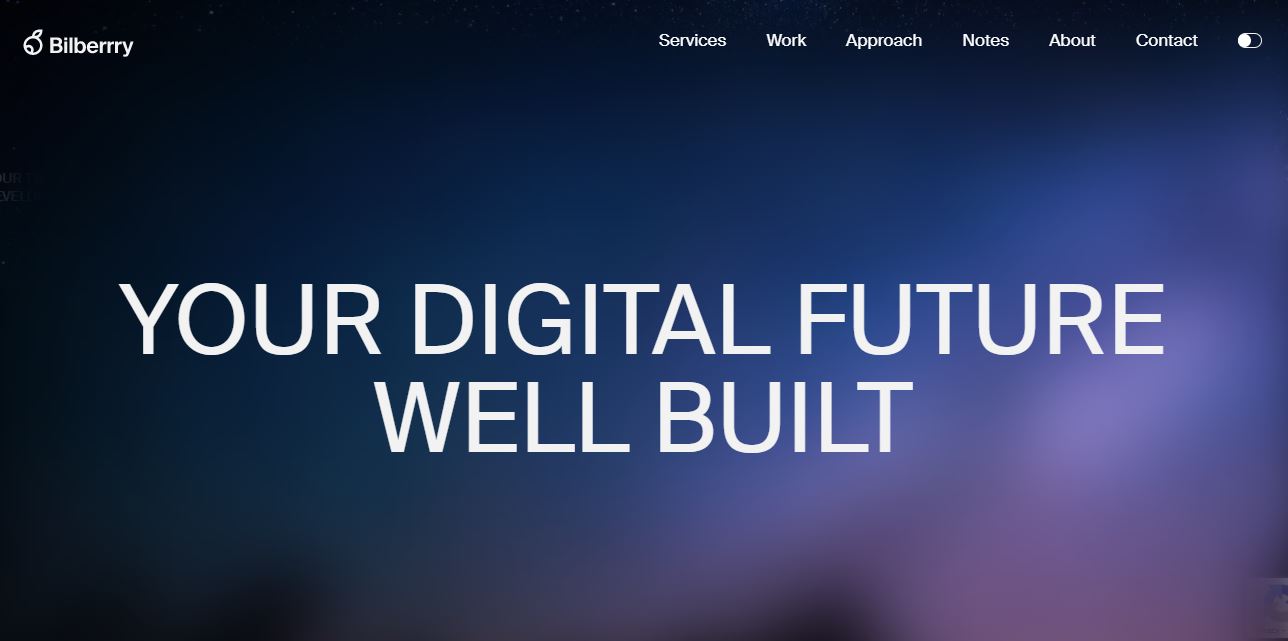 Bilberrry collaborates as a turnkey product team with ambitious startups, large charitable organizations, and Fortune 500 companies. In the meantime, they design and create unique online and mobile apps that support their innovation and expansion.
And they collaborate with business-to-business and business-to-consumer clients to develop adaptable, clever, and multichannel commerce solutions.
Digital Silk
Digital Silk is a world-class digital firm that specializes in creating superior digital experiences. They collaborate with leading B2B and B2C companies including HP, Microsoft, Amazon, Xerox, AT&T, the NFL, P&G, NYU, and NASA.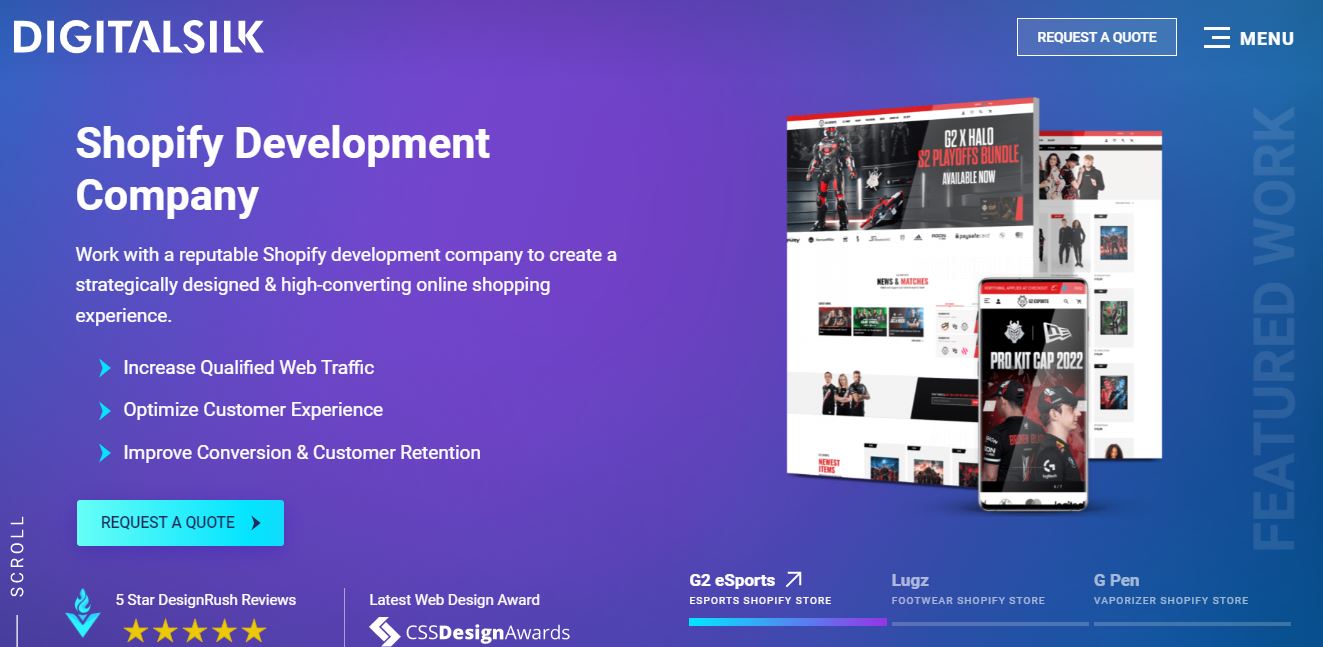 Their area of expertise is creating engaging but unique digital products to promote brand exposure. To ensure success and a proactive approach to every project, they assign a team of leading industry specialists to it.
They offer cutting-edge software development, custom web and app development, integrated marketing strategies, and brand and digital strategies. Their main goal is to produce quantifiable outcomes for their clients each and every month.
eSEOspace
With offices in San Diego, California, eSEOspace is a full-service marketing Shopify development company USA that provides a wide range of services, including design, branding, startup acceleration, web development, public relations (PR), social media marketing (SMM), search engine optimization (SEO), search engine marketing (SEM), lead funnels, press coverage, data & analytics, and much more.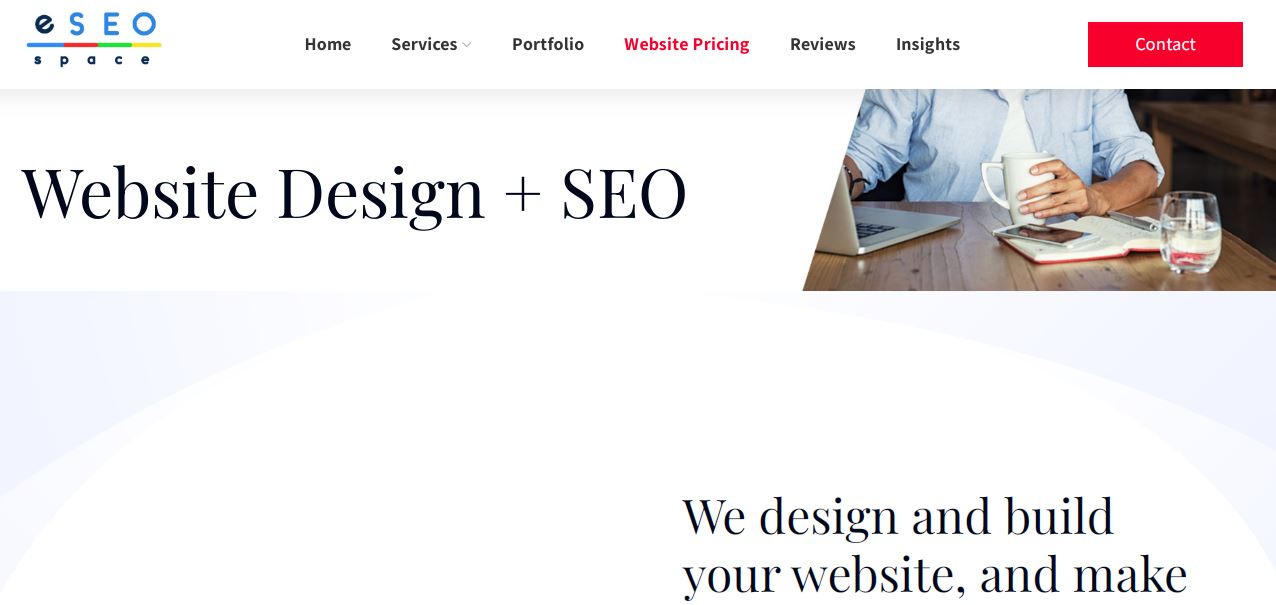 They have top marketing consultants that can work with clients to create unique or original marketing strategies by getting to know their company's mission and vision, market industry identification and classification, consumers, market reach, rivals, and potential investors or future business partners.
Their team's creatives are in charge of producing the best designs for things like logos, branding guidelines, websites, social media posts, bylines, and the like.
Lounge Lizard
Lounge Lizard is the leading marketing, online, and advertising agency with a strong background in both technology and advertising. Want to expand your company? A top-notch branding strategy, SEO, and digital marketing services, as well as website design and mobile app development, are all things they can assist with.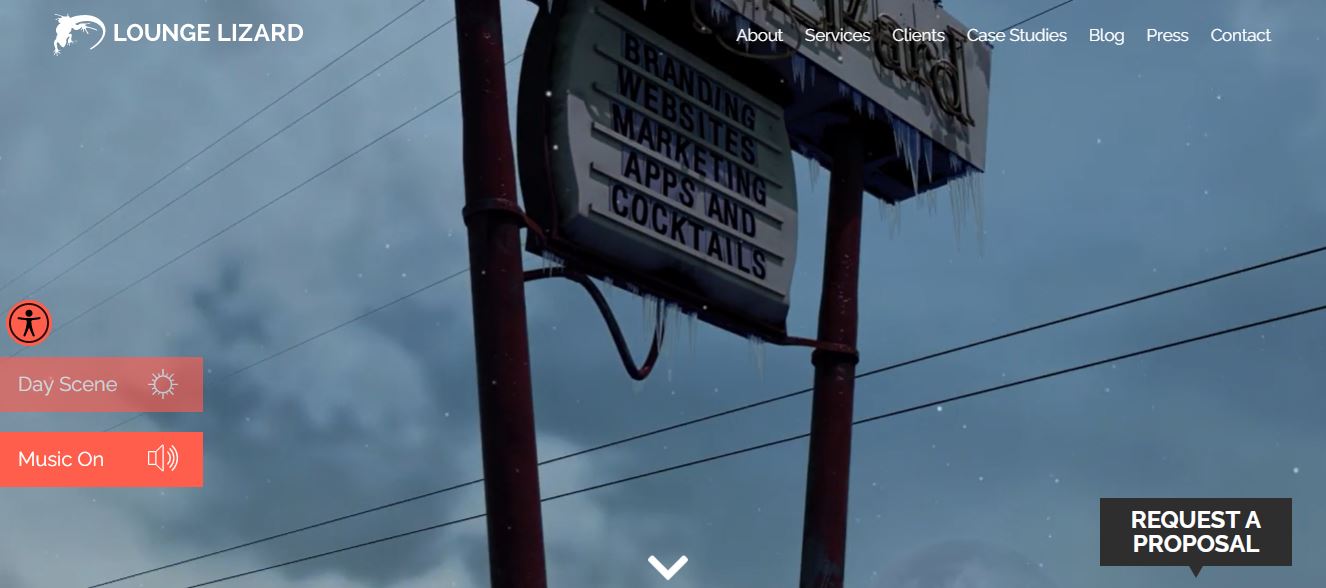 Enter Lounge Lizard as one of the top Shopify development companies in USA by tapping. Best-in-Class websites, digital marketing campaigns, and mobile applications are designed and developed by their brand tenders, marketing mixologists, and technical distillers. Through quick finance for their websites, their relationship with Clearco enables authorized eCommerce clients to expand their enterprises.
SmartSites
Search engine marketing is the primary emphasis of the award-winning website design and digital marketing firm SmartSites (SEO & PPC). The brothers Alex and Michael Melen, who grew up with a love of all things digital, launched SmartSites. SmartSites swiftly rose to the top of the list of fastest-growing American businesses thanks to a creative idea and effort.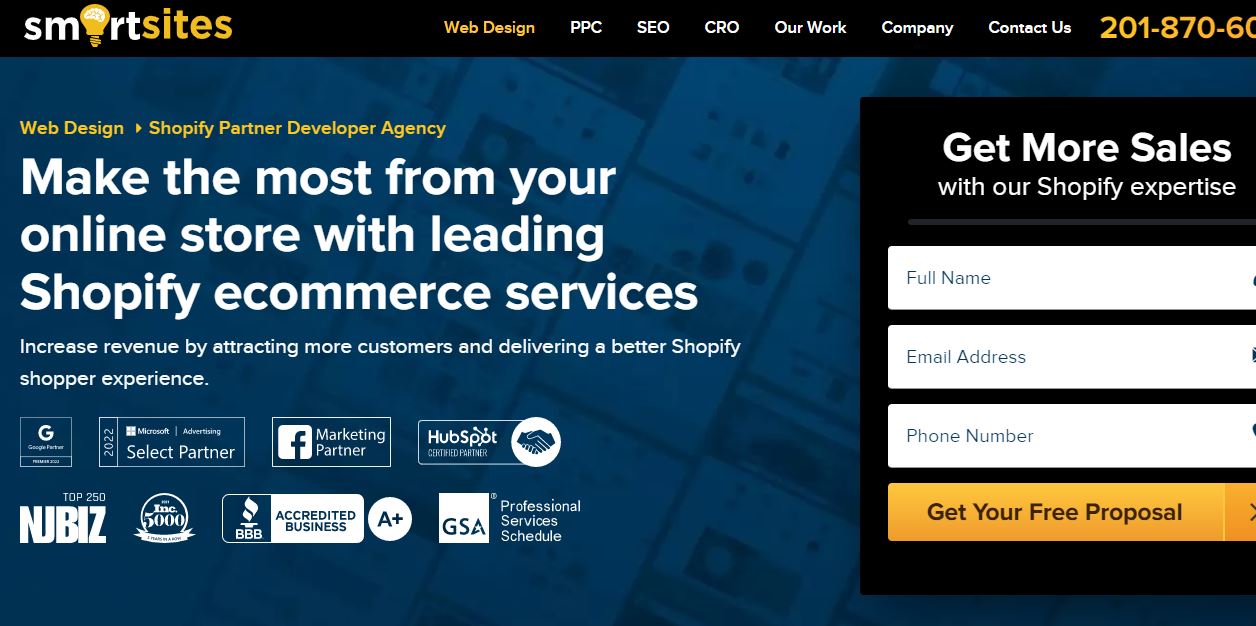 Since its founding in 2011, they have received over 100 5-star recommendations as a result of its absolute loyalty to its customers. They received an astounding 97% in response to Dun & Bradstreet's question on customer satisfaction with service quality. They satisfy their customers by producing outcomes that go above and beyond their expectations.
Codup
They are a software development company with over 100 developers, quality assurance engineers, and business specialists who collaborate to make your project a success.
Why would you want to work with them? Codup has ten years of experience and has completed 1500+ projects successfully with the help of their team of 100+ developers, QAs, and technological specialists.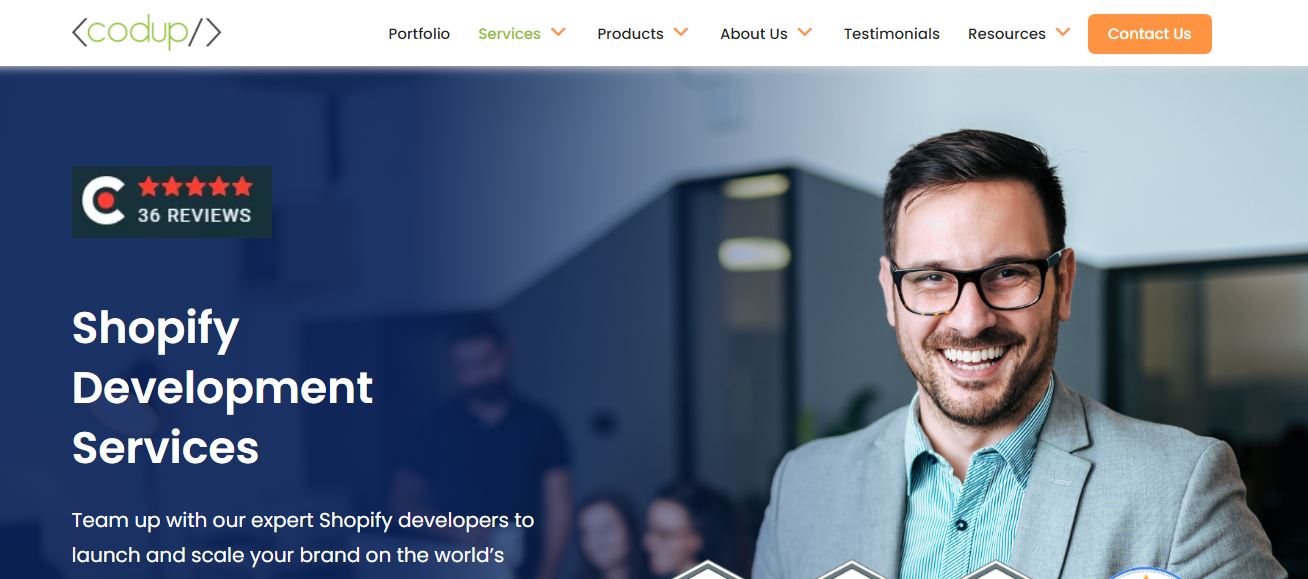 The main driving force of Codup is to provide value for its partners and clients, and for themselves as well. Therefore, they achieve this by establishing long-lasting, mutually beneficial connections. And this enables them to develop alongside the individuals for whom they serve.
Web app development, mobile app development, custom software development, and eCommerce app development are among the Shopify web development services in USA they can assist you with.
They have 1500+ 5-star ratings from customers, as well as three Clutch Awards. And leading international brands like Unilever, Dyson, Steelcase, Stitch Fix, Harrods, and others rely on them.
Dotlogics Inc.
With Dotlogics Inc., when it comes to the information you need to know to expand your brand, their team of seasoned Shopify developers USA, technical specialists, and strategists is in the lead. The proper features, the ideal platform, and the capability to grow up your business and improve your sales are available. And they work directly with their clients to offer unique, individualized solutions.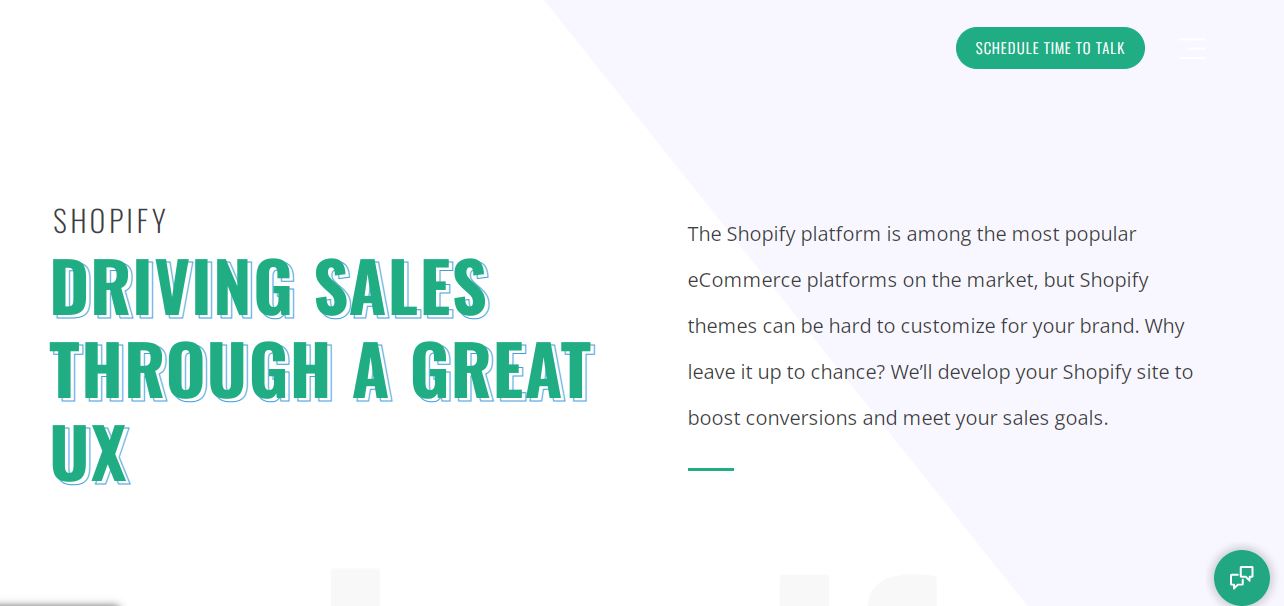 Today's world is a different place, and in order to advance, you must adapt. They'll use their marketing expertise to put you in control of a successful approach. Do you wish to expand your company? Want to increase your sales and leads? With that, they can assist.
In Conclusion: how can our list of top Shopify development companies in USA help you?
Overall, finding the right Shopify development USA partner that can provide the quality services you need requires research and careful consideration. After putting in the effort and researching some of the top Shopify development companies in USA, you should now have a better idea of which company best suits your needs. Choose a team that has extensive skillsets and a portfolio with specialized experience for your project's type.
For example, if you're looking to build an eCommerce store for fashion apparel, then look for development teams that list experience specifically related to fashion apparel on their portfolio. With this knowledge, you can be confident in choosing a reliable and reputable developer who will help make your project a successful one.
If you're looking for further support in selecting a quality Shopify development company or require assistance building your online store then our team at Magento is always available to assist you as well. We specialize in helping businesses determine their online product needs while also providing full-service on-site installation of Shopify-related applications and plugins. So don't hesitate to contact us anytime!