If you're looking for a reliable and efficient platform to create an online store, then the comparison between Facebook Shop vs Shopify is essential. With both options providing great services they are key players in helping businesses establish an online presence.
While each has its own benefits and drawbacks, it's important to examine them side-by-side to find out which mercantile system best suits your business needs. Furthermore, if you want a more robust solution that seamlessly connects your existing Shopify store with Facebook, integrating these systems will provide both convenience and customer experience goals while saving time on overall operations.
Read on to learn more about how you can effectively integrate a Facebook shop into your current (or future) Shopify account!
What are Facebook Shop and Shopify?
Facebook Shop is a mobile-first commerce platform that enables companies to easily set up a free online store on Facebook and Instagram. Sellers may pick which products to highlight, sell products in product groups, and communicate their brand messages through font and color customization.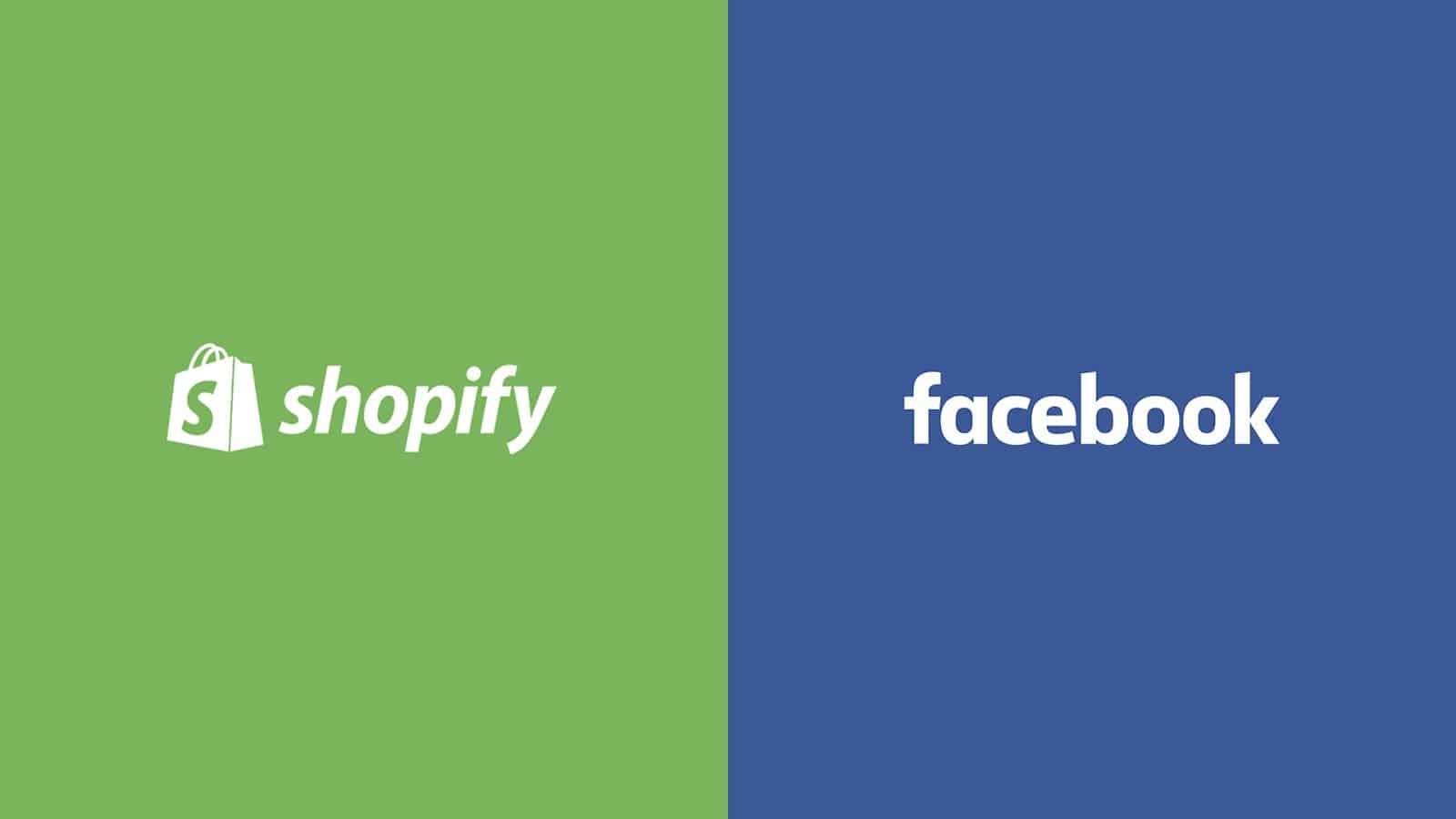 With Shopify, merchants can build, run, and expand their online businesses from a single dashboard. It's a powerful e-commerce platform. Shopify has all the resources you require to run a successful online store. Due to this, it is trusted by millions of brands worldwide.
What Is the Difference Between Facebook Shop vs Shopify?
There are several significant distinctions between a Facebook store vs Shopify that you need to be aware of. Shopify is a standalone platform that you can use to build and manage your own online store, first and foremost. Shopping on Facebook, on the other hand, is just a means for you to market your goods on your Facebook profile.
Shopify offers a far more extensive and adaptable platform than Shop on Facebook, which is one of its main advantages. You will have access to a variety of features and tools that will enable you to build an online store that is genuinely distinctive and expert.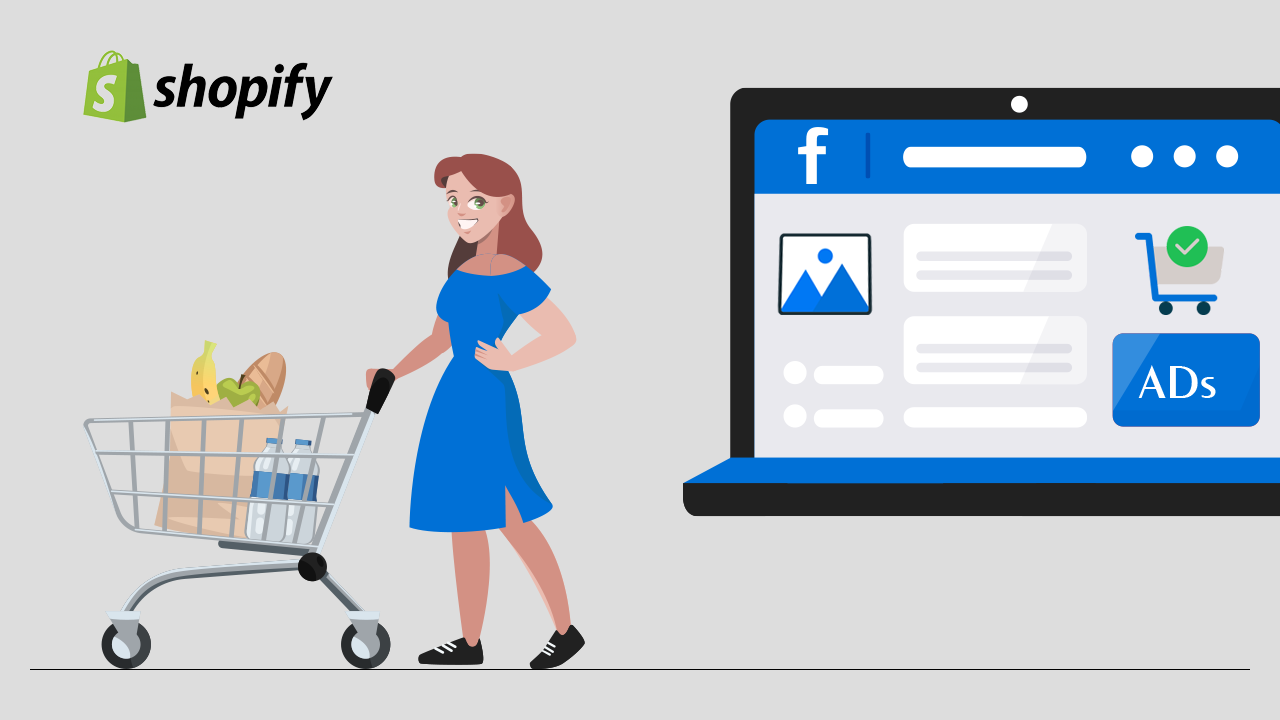 In contrast to Shop on Facebook, Shopify may be more expensive and time-consuming to set up and operate.
The main distinction between Shopify and Shop on Facebook is that the former is a separate platform, whilst the latter is an addition to the current Facebook platform. As a result, Shopify is more feature-rich and adaptable than Shop on Facebook.
Which platform is best for you, then? In the end, it will rely on your demands and finances. Shopify is the best option if you're seeking a more powerful and customizable solution. However, Shop on Facebook could be a better choice if you're searching for a quick and simple approach to begin selling online.
Facebook Shop vs Shopify Price
It's free to create a Facebook Shop. You may open a store at no cost after you have a Facebook profile. However, you will have to forgo 5% as a transaction charge for any order handled using the in-app checkout option, or $0.40 for a purchase of $8 or less. In addition, compared to Shopify Lite ($9/month), Facebook Store App is more expensive (the least expensive plan is $19/month).
Meanwhile, the use of Shopify is not free. However, if you want to utilize the service for 14 days without spending a thing, you may join up for a free trial. Credit cards are not necessary. Basic ($29 per month), Shopify ($79 per month), and Advanced ($299 per month) are Shopify's three most popular subscription plans.
The least expensive Shopify package for setting up a standalone, fully functional online store is "Basic Shopify." This also has a blogging feature that enables you to use content marketing to advertise your shop.
In the Shopify plan, every feature you receive with the "basic" plan is available in this one, plus a lot more.
And everything in the earlier versions is included in the "Advanced Shopify" plan. However, real-time carrier shipping quotes from other parties, comprehensive report generation, and cheaper transaction and credit card costs are what set it apart.
Advantages of a Facebook Shop
Wider Audience
Currently, Facebook has more than 2 billion users. Therefore, you might attract a huge number of individuals to check out your business by selling goods on Facebook. The good news is that Facebook does advertise stores created on its network to the appropriate demographic.
You are likely to generate a sizable amount of steady sales given the enormous user data the platform has gathered over the years.
An illustration would be if you searched for "Hoodies" on Google but didn't make a purchase before leaving the page. You can notice advertisements and shops offering hoodies as soon as you log into Facebook.
Easy Cataloging
On Facebook Shops, it's simple to create a product catalog; you may arrange your items neatly and include all necessary details. You may simply change your product details using the Catalog Manager.
To increase your visibility on Instagram and Facebook, you can also group your items into collections (organized by Season, Always-on, New, and more) and tag them in photos.
To make buying on both platforms easier, the Facebook stores catalog will now be available via the Messenger and WhatsApp apps. Facebook is also planning to enable live-streaming shopping so that vendors may tag items from their catalogs and sell them during live broadcasts.
Customers may easily browse your full collection, save goods, and place purchases from your Facebook Shop.
Dynamic Collections Ads and Promotions
The Messenger app may be used by any Facebook Shop owner to initiate discussions with consumers who appear interested in their goods and to run targeted adverts. If you sell on a platform other than Facebook Shop, this kind of connection is not cost-free.
There are several ad choices available to you, including collaborative, carousel, dynamic, and collection advertisements.
Dynamic advertisements are becoming more popular on Facebook and Instagram because they automatically display relevant products from your inventory to those who are interested in them.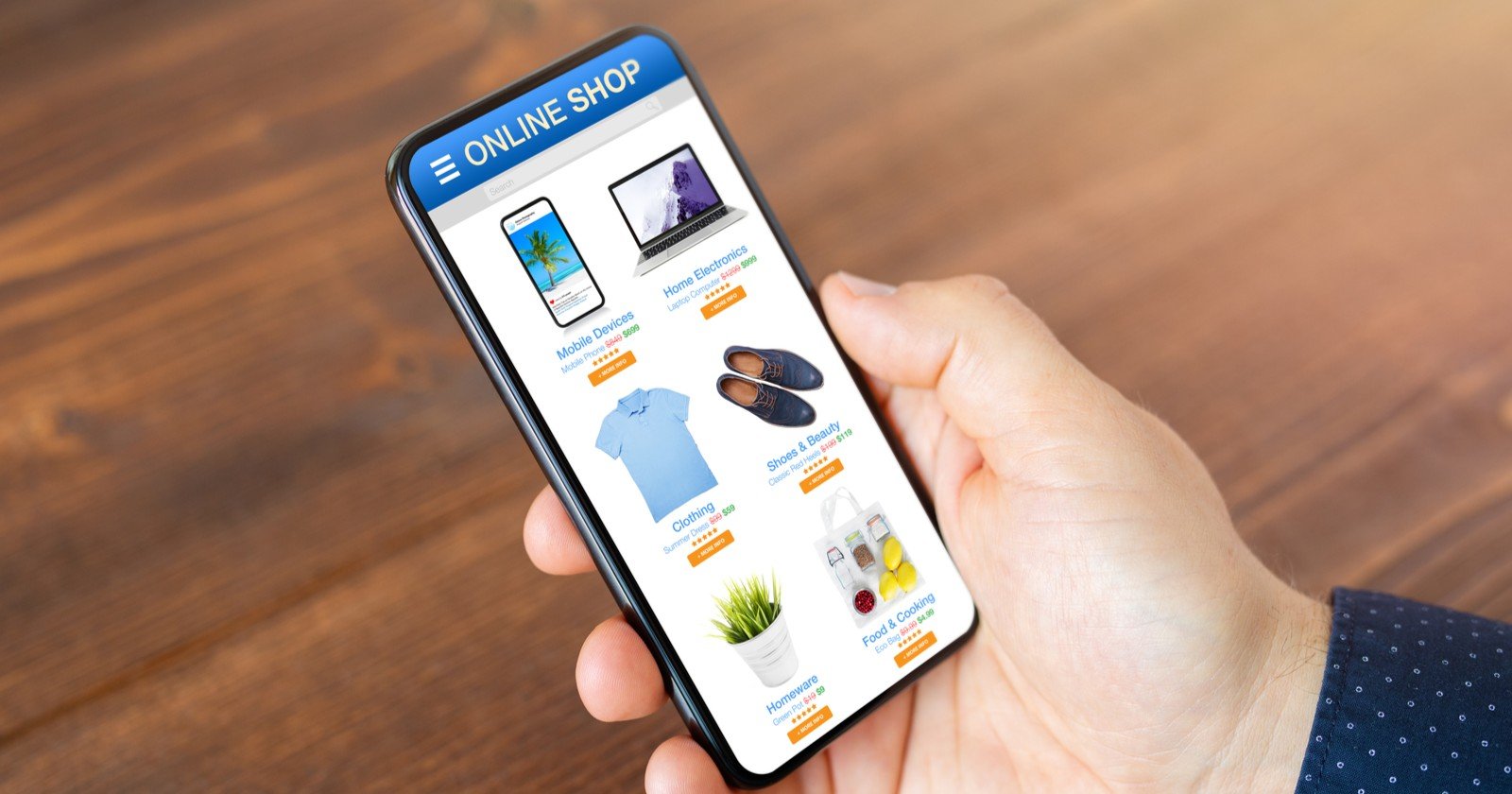 Connect With Customers
Converting prospective consumers into purchases is the aim of any online shop. You may easily do this using Facebook stores. Your store engages with clients not just through your page but also through WhatsApp, Messenger, and Instagram.
By doing this, you can instantly connect with your consumers and provide them with help, upsells, and answers to their queries.
Advantages of Shopify
Easy & Quick to Setup
A Shopify store is relatively simple to set up. However, you must first register for a 14-day, credit card-free trial. You will then get access to a simple and straightforward admin dashboard where you can oversee every aspect of your store's operations.
To assist you in getting started as fast as possible, Shopify also offers rich documentation and video tutorials. With Shopify, all you need to sell are the items; everything else is set up.
Secure and Reliable
Shopify is safe and dependable and is the top eCommerce platform in the world. Hackers and harmful bots cannot access your customers' private information, including payment card numbers.
To ensure that your store is constantly available and loads fast, Shopify also manages all server updates and maintenance. Fair enough, as both platforms take security carefully, Shopify and Facebook Shops are completely safe.
Mobile-Ready
Shopify is mobile-optimized, similar to Facebook Shops, and loads quickly and beautifully on mobile devices. This is significant as more online purchasing is now being done on mobile devices than on desktops, according to recent studies.
Additionally, you can manage your Shopify store using an iOS or Android app, as well as turn your store into a mobile app to strengthen customer relationships. Unfortunately, Facebook merchants cannot use this service.
Owned Payment Gateway
Shopify features its own built-in payment gateway that enables you to handle payments from your store without installing a third-party gateway, similar to how your customers can make purchases from your Facebook Shop without leaving Facebook.
Additionally, using this payment method will result in cheap credit card costs and no transaction fees per sale.
Integrating a Facebook Shop with Shopify
Using the Facebook Shop tool on Facebook and Instagram by Meta, you can showcase your Shopify items on your Facebook Page.
Facebook adds a Shop area to your Facebook Page when you set up the Facebook Shop function. Customers may shop on your Facebook page by accessing the Shop area, which features your Shopify items. Your Facebook Shop is updated when you make changes to a product in Shopify.
A Shop area displays on your Facebook Page once Facebook has authenticated your account. When Meta activates the Facebook Shop function on Facebook and Instagram, your items will be shown here. In your Shopify admin, you may manage your items, orders, and clients.
Checkout
When a consumer clicks on a product on your Facebook page to purchase it, they will reach to the product page in your Shopify store, where they may add the item to their basket and continue shopping.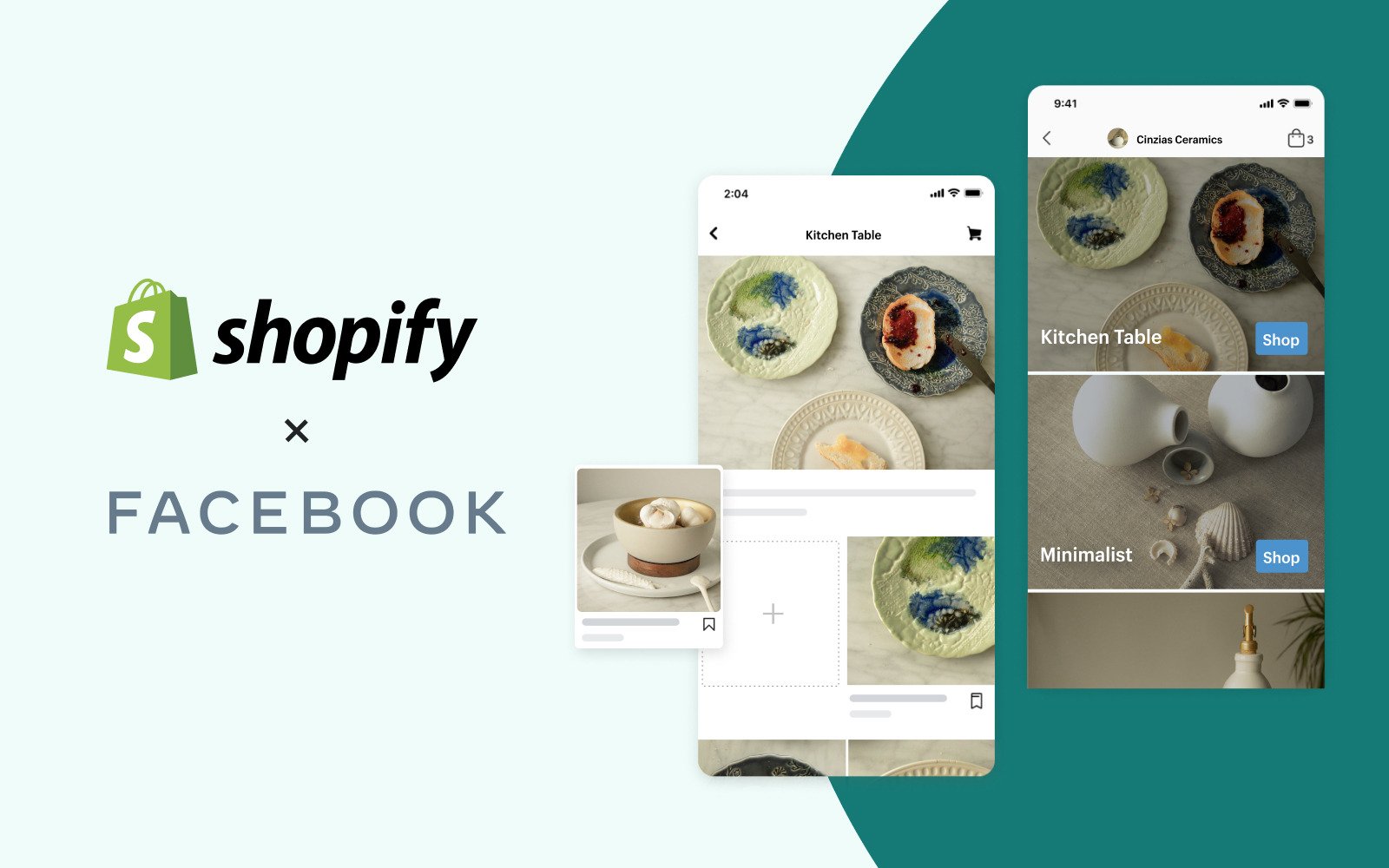 The customer receives confirmation emails for their orders from your store, and those orders are listed with the rest of your online store's orders on the Orders page in your Shopify admin. Orders placed through Facebook Shop show up as recommendations from Facebook.
Customers could complete their purchases without leaving Facebook if they use Checkout on Instagram and Facebook as their checkout method instead of Checkout on your Shopify Store.
Customer Inquiries
Customers may message you using Messenger on your Facebook Page, and you can reply on behalf of your company. Through Facebook's Contact Seller button, your buyers can email you as well. If you have a customer service email set up in your Shopify admin, this button will redirect client queries to that address.
Customer information
According to Facebook's Commerce merchant agreement, you must manage the consumer data you collect through Facebook Shop.
In conclusion,
Understanding the differences between Facebook Shop vs Shopify is essential when deciding which option is better for your business. Facebook's shop section maximizes the visibility and exposure of products, whereas Shopify offers a wider range of features with more customization options to grow your store.
If you'd like to get the best of both worlds, consider integrating your Shopify store with a Facebook shop page. Doing so allows businesses to reach new audiences and take advantage of both service's tools. To find out more about how to integrate a Facebook shop with Shopify, please contact us today!
We have knowledgeable staff members who can provide you with everything you need to launch a successful online business. Thanks again for taking the time to read this blog – we hope it was helpful in giving you more insight into Facebook Shop vs Shopify and how to navigate the world of digital retail stores.