Today, it is inevitable that businesses can no longer depend solely on manual work processes to deal with the increasingly massive and complex workload. That's why project management software have been developed and soon turned out to be indispensable tools for today's 4.0 businesses. They are a powerful aid for organizations to simplify work processes, transparentize business results, and promote collaboration among company members.

There is a myriad of project management software available on the market nowadays for businesses to choose from, thus deciding which one is the best option can be a difficult task. But don't worry! We have separated the wheat from the chaff and made a list of 15 project management software we're sure you'll want to find out about.
What is Project Management Software?
Project management is the application of knowledge, skills, tools, and techniques to project activities, meeting the requirements to best complete the assigned project. In fact, this is the creation, planning, implementation, monitoring, and completion of project tasks to achieve specific objectives, meeting the criteria at the specified time.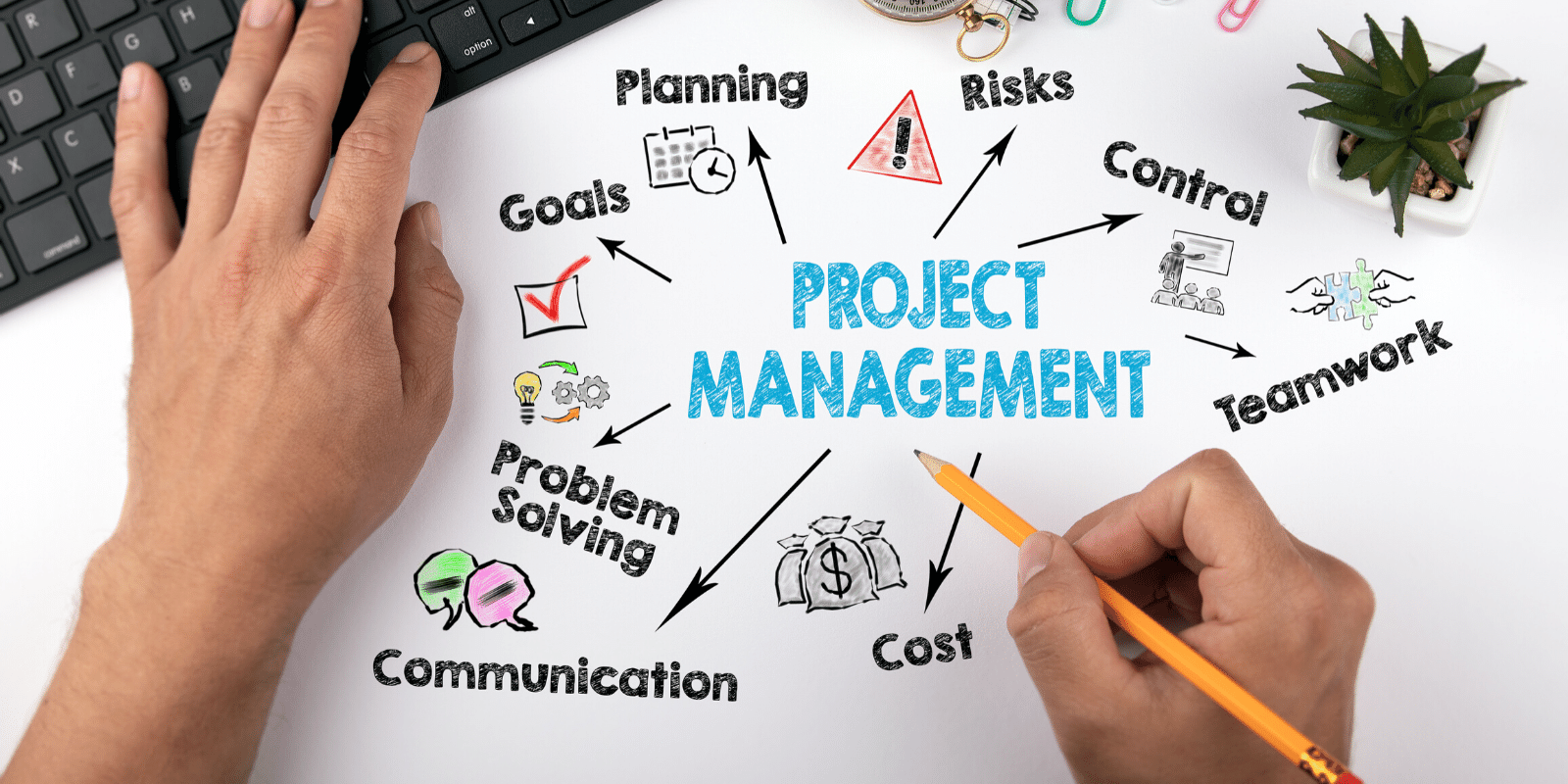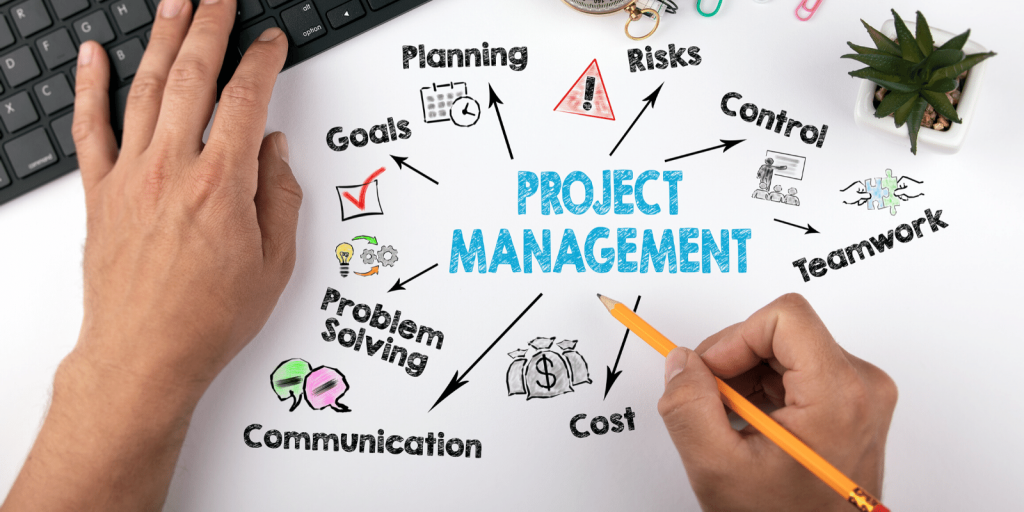 Project management software is a 360-degree solution for all project needs. While handling every management task manually can be cumbersome and time-consuming, Project management software provides efficient tools that help businesses to take care of important tasks such as planning work items, tracking progress, managing schedules, monitoring work hours, storing files, generating invoices, etc. so that the managing process would be simplified and save more time and effort for businesses.
>> Read more: TOP 6 ERP accounting software – Solution for the financial part
How can Project Management Software benefit businesses?
Project management software is being used by numerous businesses and organizations nowadays. Have you ever wondered why they choose project management software but not other solutions and how it can benefit businesses? If yes, here is the answer:
For project management staff, project management software enables them to:
Easily keep track of all tasks.
Know what to prioritize.
Schedule and arrange the working time.
Collaborate with teammates to complete work with the best quality.
As for project managers, project management software helps them to:
See an overview of the work and projects of all departments.
Make decisions and handle arising problems promptly.
Sort and allocate resources (personnel + time) effectively.
Ensure all works and projects are completed on time with the best quality.
Best 15 Project Management Software you should use
Now that we have all known utilizing project management software is of utmost importance for any business wanting to simplify their management process, it's time to take a closer look at the list of top 15 project management software right below and see how they'll help grow your business!
Microsoft Project
Microsoft Project (MS Project) is a project management software with many powerful features that assist users during project implementation and execution. The highlight of MS Project is its ability to handle all tasks using various modules: from planning, assigning tasks, and tracking progress to more specialized "niches" such as Portfolio management and financial management. The software is suitable for large-sized companies that carry out large and long-term projects.
Top features:
Plan and Schedule tasks/projects.
Provide project timeline overview.
Allow sharing and exchanging files among team members.
Customize report data and structure according to user requirements.
Track and monitor all available resources.
Allow project managers to work on multiple projects on the same platform.
Allow a manager to view the project from different views.
Wrike
Wrike is also a project management solution with lots of advanced features and powerful integrations. The free plan of the software is considered an ideal choice for small businesses or start-ups without strong financial resources.
Top features:
Allows effortless access to files and attachments at all times.
Create a simple system for team members to discuss work, provide feedback, etc.
Allow multiple team members to access and contribute to files and documents simultaneously.
Easily track your team's hours with a built-in timer.
Generate reports easily from real-time data.
Provide visual timelines to visualize projects better.
Able to view which team members or resources are available for a project.
Provide drag-and-drop functionality to enable users to create project folders and organize tasks.
Enable managers to customize statuses and workflows.
Jira Software
Jira is a project error/problem tracking and management application, developed by the Australian software company Atlassian. It has been developed with a focus on work results and is a perfect project management software for technology teams wanting to make use of the agile method in their work.
Top features:
Use the Agile method.
Allow tracking ongoing projects at any stage.
Provide a range of reports.
Easy to integrate with other software.
Provide Real-time notifications.
Allow keeping track of all activities, and updates,… under an activity log.
Easily use Jira templates like predefined processes and subtasks to create issues.
Enable users to customize the dashboard's view and the things displayed on it.
Provide time tracking with color indication.
Asana
Asana is an online project management software, developed in 2011 by Dustin Moskovitz – technical director of Facebook, to help users organize tasks more efficiently, and smarter, especially useful in the assignment of group work activities. Asana is best suited for companies with a cross-functional collaboration model where one person needs to be involved in many different projects/departments. The software not only enables the team to collaborate effectively but also helps managers keep track of the overall work in all departments and projects.
Top features:
Highly customizable: custom templates, custom reports, custom fields.
Allow organizing multiple projects under a given Client grouping.
Sync tasks with a Calendar.
Provide the "Timeline" tab to bring a Gantt Chart view to your project.
Able to integrate with Zapier.
Support the Kanban Board.
Trello
Trello is a project management software based on the Japanese Kanban method, suitable for individuals or teams. According to Kanban, work should be divided into three states: Todo, Doing, and Done. With a minimal design and simple usage, teams can easily track workflows, assign tasks, and collaborate on Trello with the easy drag-and-drop.
Top features:
Provide a well-organized board & card system.
Enable users to edit task lists inline, using the simplest possible drag-and-drop mechanism.
Include collaboration features: enable team members to participate in important discussions, send diatribes and notes, share files of all formats, and comment on individual tasks and assignments.
Include Trello's Power-Up calendar for users to prioritize tasks.
The store database will be searchable later.
Can be connected with every third-party app/system, extension, or plugin
Optimized for mobile usage.
Odoo
Odoo is an all-in-one open-source business management software with a wide range of applications, creating a complete set of business management applications. This software can support CRM, eCommerce, accounting, inventory, sales, and project management. Odoo applications are perfectly integrated, allowing users to fully automate their business processes.
Top features:
Easy to set up and use.
Highly customizable, completely open-source.
Support real-time communication, facilitating better cooperation between people in the same company.
monday.com
Monday.com is one of the market's leading job management tools for departments, including teleworkers. The software has extremely powerful integration capabilities to gather all information on a single platform, helping managers get an overview and make important decisions at ease.
Top Features:
Support built-in time tracking.
Provide multiple views: Files view, Kanban view, Form view, Chart view.
Support Gantt charts to visualize project progress.
Offer a mobile application.
Support third-party integrations.
Basecamp
Basecamp is a simple, intuitive, and easy-to-use project management tool and is currently favored by numerous businesses. Basecamp existed for more than 10 years and received the trust of millions of customers around the world.
Top features:
Let users create to-do lists and assign them to team members.
Provide Campfires (Basecamp's real-time group chat) for casual discussions, quick queries, and basic file sharing.
Give reports for quick insights over any task or team member.
Provide Hill Charts to help track project progress.
Smartsheet
Developed by Smartsheet Inc since 2005, Smartsheet is an effective free project management software that is trusted by many businesses. The software is used to assign work, track project progress, share documents,…
Top features:
Enable members to collaborate easily on worksheets, and share files.
Have alarm and reminder functions.
Include Gantt chart.
Allow users to schedule and track projects.
Automate tasks.
Provide clear, intuitive reporting tools.
Convenient for use on mobile.
Teamwork Projects
Teamwork Projects is a powerful software for businesses to budget, collaborate, track issues, inform, manage resources, and manage work and projects. With more than 374 project management solutions integrated into the system, Teamwork Projects is considered one of the most powerful business support software nowadays.
Top features:
Include time-tracking and billing features.
Have interactive Gantt charts.
Include optional kanban boards.
Allow creating task lists with sub-tasks.
Support webhooks.
ProofHub
ProofHub is one of the most effective cloud-based project management and collaboration software that combines all the features you might need in business management. With ProofHub, you can make sure everything goes smoothly, and store and share documents or feedback right within the app. ProofHub also includes mobile apps for Android and iOS users.
Top features:
Efficiently manage work and projects.
Support Gantt Chart feature for project tracking.
Provide clear and detailed data reports.
Include time-tracking features.
Zoho Projects
Zoho Projects is one of the powerful project management software that provides a solution in the construction industry, helping construction companies manage their projects with ease. The software offers a free version of project management software with impressive features.
Top features:
Allow managing and sharing multiple types of documents, including .doc, .xls, .xlsx, .docx .pdf, .pps, .ppt, and other types of files.
Enable users to set task dependencies.
Include Gantt charts.
Allow setting up chat rooms to discuss specific topics.
Provide organized forums and a "watch a topic" feature.
Hubstaff
Hubstaff is a well-known time-tracking and productivity management software for architectural firms. Thanks to Hubstaff, architects, and engineers can keep track of projects and get a full overview of their relevant tasks.
Top features:
Keep track of employee working hours and performance.
Enable users to set digital map parameters.
Have a simple GUI interface.
Support automated payments, time tracking, and bills.
Compatible with IOS, Windows, Android, and Chrome.
Offer group scheduling features.
Provide online attendance report.
Bitrix24
If you are looking for software that can support comprehensive management (from management, and cooperation to communication,…) then perhaps Bitrix24 will be the most suitable choice. This is a complete business management software; that can assist with project management to information storage. Bitrix24 also offers communication tools, group chat, and online conferencing.
Top features:
Served as an internal social network that allows for simple, fast, and effective collaboration.
Allow receiving feedback, sharing ideas, dividing working groups, and engaging employees.
Provide online multi-user editing tools and custom workflows.
Work effectively on the iPhone, iPad, or Android.
Has additional functionality to manage sales and CRM.
Netsuite
Netsuite is one of today's favored project management tools, used by over 40,000 large, medium, and small businesses around the world. It offers various tools such as ERP, Financials, CRM, HR, and eCommerce, and encompasses comprehensive functions to support specific industries.
Top features:
Cloud-based, usable on mobile devices.
Flexible and highly customizable.
Easy-to-access reports and performance indicators.
Effectively manage resources, project accounting, time, and cost.
Conclusion
Above are the top 15 best project management software that businesses can utilize to boost their company's work productivity. In choosing the right software, it's not only the software features that matter, but other factors such as the size of your business and team, financial capability, operation scope, and company's needs,… should also be taken into consideration.
We hope this article has given you some clues in picking the right project management software for your business. If you have any suggestions for other useful software, we'll be very happy to see them in the comment section below.